"Creating a design loved by all ages." - Ichio Otsuka, the creator of Kosshi from "Miitsuketa! (I Found You!)"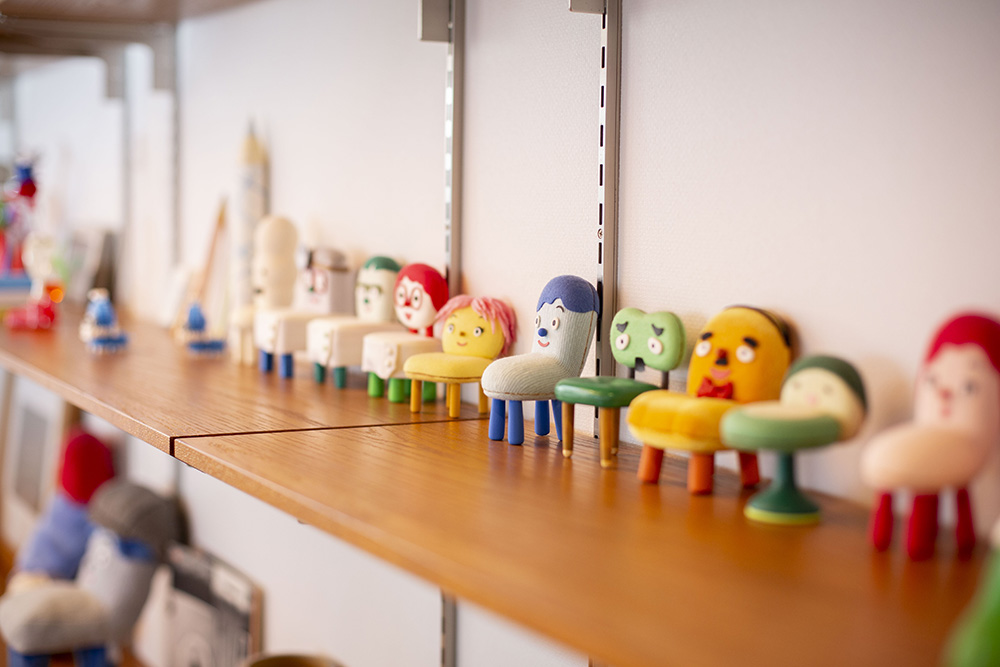 Interview by: Aki Naoe Photo by: RYO
We interviewed the art director of the NHK Educational TV program "Miitsuketa! (I Found You!)" and creator of the popular chair-shaped character, Kosshi, Ichio Otsuka.
What is the secret behind creating lovable characters for kids? We will explore what an attractive design for all ages is as we interview Otsuka for the behind-the-scenes.

How "Miitsuketa! (I Found You!)" Started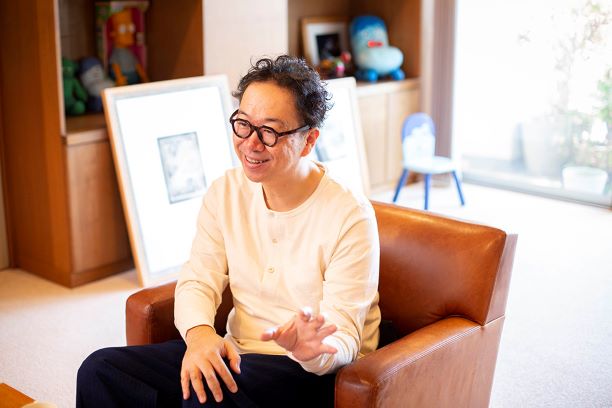 ── Tell us how you got involved with "Miitsuketa!"
NHK already had children's television program "Inai Inai Baa! (Peekaboo!)" for 0-2 and "Okaasan to Issho (With Mommy)" for 2-4 years old. But they did not have anything for children from 4-6 years old
That is how the new project targeting children from 4-6 years old started and I became a part of the brainstorming team along with different experts. There were developmental psychologists and brain scientists so I was confused about why I was offered the job, but I was already involved in a kids' workshop at the time so I thought it was a great opportunity to connect with professionals from different fields
We discussed "How are 4-6 years old children like?" in our year-long brainstorming session.

── So, you interacted with kids through your workshop. How was it?
Kids are all over the place so you never know what to expect.
I also do workshops for adults where everything is under control even if something happens, like painting the wrong side of a drawing. But kids go beyond your expectations. That is why grownups should not stick to their plans at kids' workshops. Of course, we do make ground rules and be flexible for anything but things are always beyond our assumption with kids, so I always enjoy the surprises they bring.

── What made you start kids' workshop?
I always ask myself "How did I draw when I was a kid?" whenever I want to draw a unique piece. From there, I got interested in how kids respond to art so that got me into starting kids' workshops.
Even during the stone age, people probably kicked when they saw a ball or raced when they ran. I think that is how art started too, by holding a stick in their hand and getting the urge to draw. Kids are filled with those primitive instincts.

The birth of Kosshi from "Miitsuketa!"
── Tell us the story how you got the concept of a chair.
I am not a fan of pre-established things so I wanted to make a character with a unique concept. That is when I got the idea of "a character that takes up the entire room".  Imagine a girl sitting in this room, she can talk and ask questions and get answered but the talking character itself is too large to be on TV…(LOL) We then came up with the idea of "a chair-shaped character" as the brainstorm progressed.
I then remember how I always looked out the window when riding the bus with my parents when I was a kid. Isn't there a random chair that someone left by the bus stop? It's always a different type of chair and weather-beaten.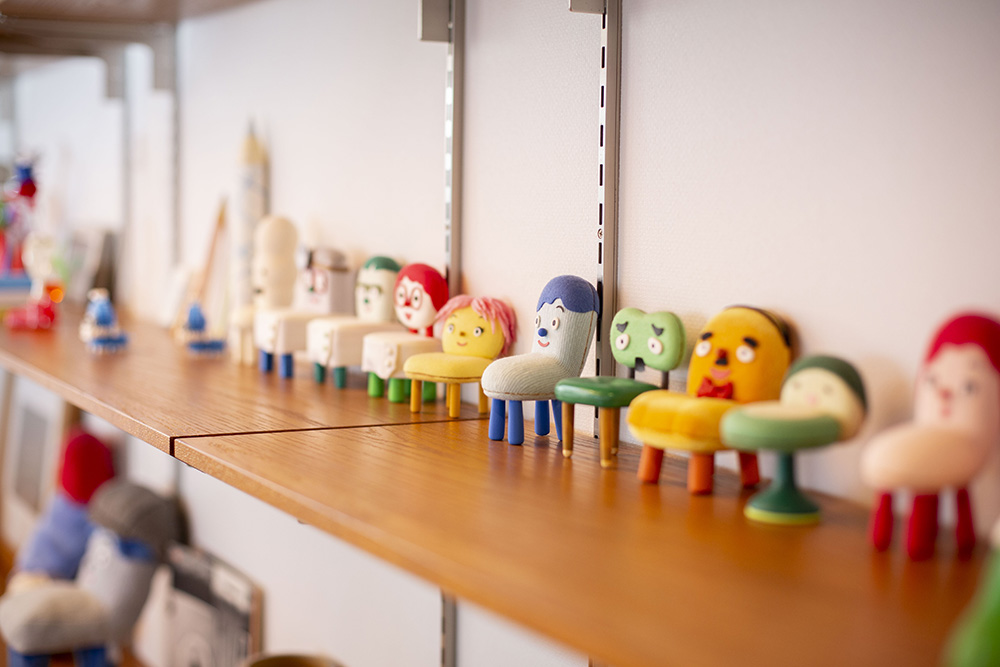 I thought if there was a chair-shaped character, kids will think "That chair is so busy" "That chair is a hard worker" or "Poor chair, they're alone" just like how I used to think when I was a little boy.
Every house has chairs. I'm sure kids have their own chairs at their pre-school and there are plenty of chairs when we grow up. When you think about it, there must be more chairs than people on Earth. But nobody ever made a character out of it which is quite strange.

Thus, I drew several chair-shaped characters with my ballpoint pen and lightly colored them with a colored pencil. I wrote a small note on one of the characters saying "I bet this one is the main character" and that was Kosshi.

── How did you come up with Mr. Sabo?
A cactus was our other option as an item in an ordinary room. We first made a cactus character that sits on a planter and stands up when they want to talk. That is why Mr. Sabo has his "Sabo-bag (Cactus bag)" that is shaped like a planter and sits on it.
I do my best not only to get involved with the characters but also with the costumes for the show. Like the MC, Sui-chan. Her costume used to be more boyish but lately, her costumes are based more on her own personality and characteristic she has.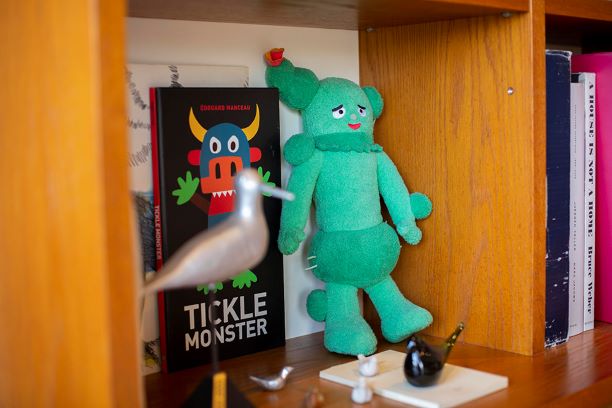 ── It must be hard integrating different characters. How do you process them in your mind?
I always try not to set too many things at the start of a project. I only have the concept "Let's all enjoy together."
The backgrounds used in the program are all hand-drawn and exported as digital data. That way, viewers can see the imperfection of a hand drawing when the camera zooms in and gives a certain warm feeling. I believe by directly showing something that I created physically gives a sense of unity to the show.

A design that captures children's heart
── This year is the 10th anniversary for "Miitsuketa!". Has there been a change in children's likings?
I am sure children have their own trends but one day it will stop working if I try to flatter them by chasing after it and change my style. Instead, I think my job is to betray what they want to see in a positive way. 

Rather than setting rules, I think it's fun stepping outside of this fuzzy policy once in a while and see how things go because it adds spice and something fun may happen.

── Is there anything you would never do?
Of course, avoiding offensive things or scaring the kids. I design a lot of wriggling, slimy things but I intentionally avoid sharp-pointed shapes for "Miitsuketa!"
I don't really use black as a color. It's a bold color that stands out so it is difficult to keep it in balance with the entire concept. I do use it here and there but grey and brown match the theme better than black. Kids simply get frightened when the TV screen is filled with dark colors, too.

Theme = How the story develops.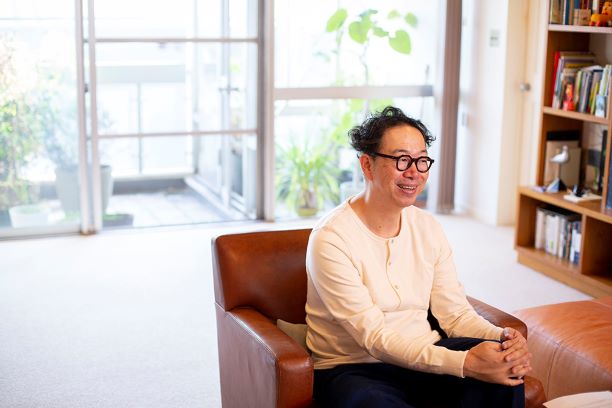 ── You must have a theme that is unique to you. Can you tell us about it?
People tell me that they are a fan of the world I create but you don't completely understand why they feel that way unless you have the ability to look inside people's heads. Which brings me to the question "What is the world I create?" and I think that connects with how the story develops.
For instance, the world of "Miitsuketa!" isn't just a fluffy, fuzzy world that's filled with pink or blue... I believe my fans are talking about what they see inside. That fun yet somewhat pitiful kind of a feeling when you watch the show. As a creator, we must look deeper because everything will lose its meaning unless the design and subject match.

"Miitsuketa!" is probably the biggest project I worked on so people often think that "Otsuka created that world" and yes, I did come up with the concept.

However, if another show offers me a job and I create a completely different world from "Miitsuketa!", then now that new world I created will become my signature project.

Creating something that utilizes gentle colors and giving out a cozy feel is definitely my forte and that is my job. However, creators must constantly have different visions inside their head and think about ways they can entertain the consumers. I always keep that in mind when I tackle a project.

"Oh yeah, I'm good at making so-and-so, hit me up if there's something I can do." "Sure, the usual right?" That may be nice as a task but it is far from creating something new.

Instead of depending on a world that is already made, my job is to think and create unique characters based on the theme we want to create and go from there. A unique world forms itself from all the movies, novels, music, everything that I have accumulated until today. That is what's fun about this job.

── You are indeed busy with other projects besides "Miitsuketa!"
My hometown is in Niigata and I was offered a design job from the city of Joetsu when the new Hokuriku line was under construction. So I suggested we make a character. Joetsu is known for cherry blossoms and snow, so coming up with a design is not so hard. But tons of people have already used those concepts. In that case, I thought it will be fun creating a character of the long tunnel for the Hokuriku line with a small story.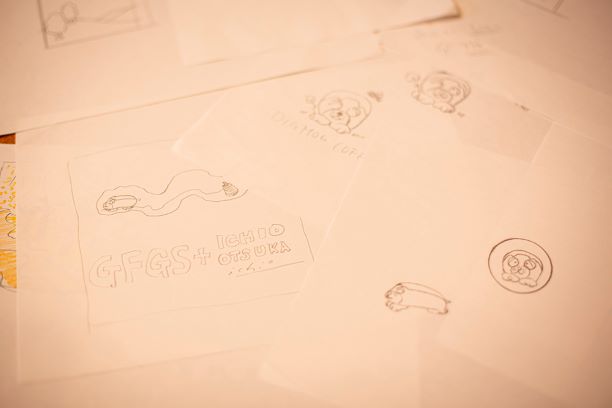 I created a character named "Welmo". One day, Welmo was racing a friend mole about who can dig up a tunnel the quickest. Then, he hears loud commotions coming from above and Welmo gets curious… When he comes out, he sees a new train station built in concrete. Welmo turns around and sees a shinkansen just like him but moves at light speed. Welmo always thought he was fast but gets fascinated by how the outside world is filled with so many fast things so he comes out and explores the world.
He was only made for the banner used on the opening day but the city decided to keep him.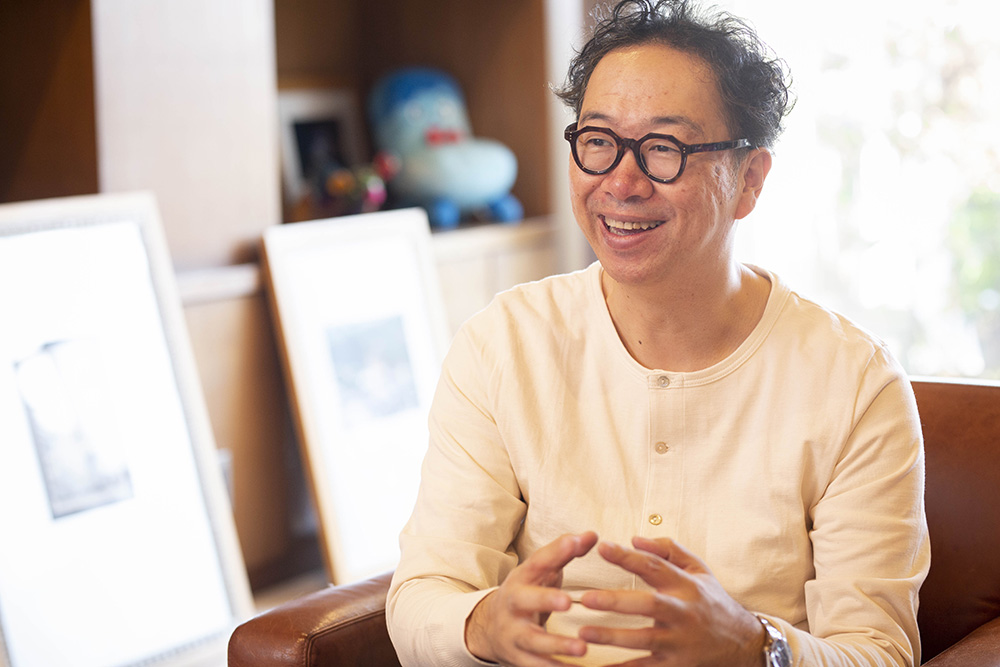 Lately, I get called to projects from people who I connected with outside of work rather than receiving new projects from people who I don't know.
Recently, I went to an event with Mr. Shono who is the owner of the roastery named "Alto Coffee" in Tokushima. We broke the ice by talking about how we both loved the band "Kai Band" since we were kids and that's how he offered me the job.

I actually opened my own roastery at Niigata's old Japanese house thanks to Mr. Shono. Townhouses of snowy regions in Japan have longer eaves for pedestrians. I thought it'll be great if I can open a coffee shop where people can casually enjoy a cup of coffee as part of preserving the covered alley. People of Joetsu love to drink tea because we have heavy snowfalls so I knew people will be open arms. Welmo the mole is actually the owner of the coffee shop.
── Lastly, do you have any message for the pixiv users?
Illustrators do not require any certification and you become a professional once you get paid. I believe pixiv users feel the same way but we tend to think that designers and editors are above us and fear we have to create something as they say or that we will get cut off if we speak up.
After working on many projects, I realize what a difficult process "drawing" is. Creators are amazing people who create something new from zero. That is why I hope talented creators won't try and flatter their clients. Once you think "This is what I want to make but I'll go with this because I want them to use my work", that becomes something different from pure creativity.

It didn't really cross my mind that "I should draw something like this to fetch myself a job offer." Let's say for example you create 10 artworks and upload them on pixiv hoping someone will offer you a job. 5 are for business and 5 are something you created as a pleasure. Sometimes, the 5 you created out of pleasure receive better feedbacks and bring you the job offers.

A healthy work environment is when you and the client are equal footings and see one another as allies in creating the one product. So you should be able to speak up what you think is the best from a creator's perspective. I believe the outcome is better when there is no hierarchy within the team.

── Thank you for your time!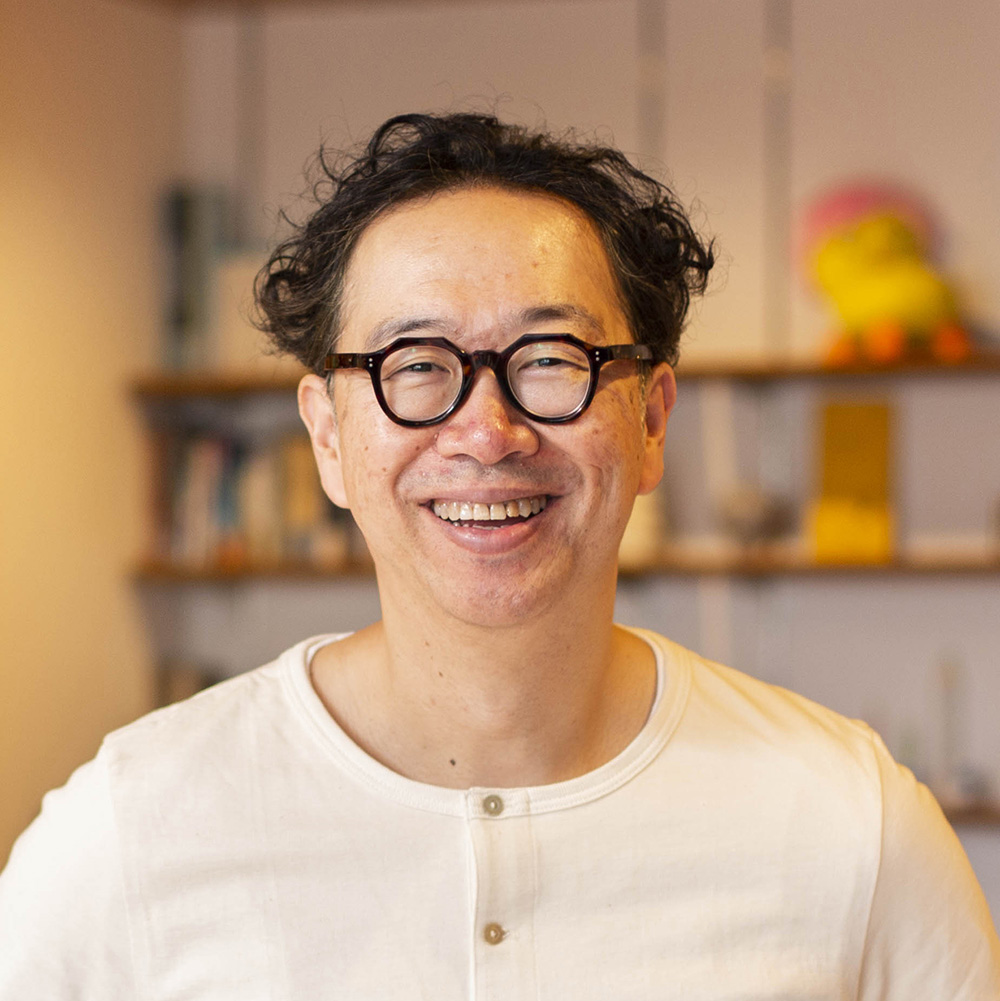 Ichio Otsuka
Illustrator/Art director. Art director of the NHK Educational TV program "Miitsuketa! (I Found You!" and did the character design, set design, costume design, logo design.
Family Art director for the Kawasaki Frontale. Art book "MAGIC" (Seibundo Shinkosha Publisher) is currently available.
Opened roastery "DIGMOG COFFEE" last December near Takada Station, Joetsu City where Welmo works as the owner.
You can buy a cup of coffee and Welmo merchandise there.