Yang Guifei (Fate) Fan Art [trending] - Is She Already Here?!
2020 has just started but each game is releasing their own time-limited gacha so that we never get bored, right?
Among all, "Fate/Grand Order" series new character Yang Guifei is taking the lead among the popular topics on pixiv!
Who is Yang Guifei?
She appeared in the game in early 2020.





As one of the three most beautiful women in the world, is often depicted in more showing clothes. So beautiful and strong she can be referred to as a real "Femme fatale".

Hard-working, straight and optimistic, her gentle yet very decisive character sets her apart from the normal Yang Guifei.

She is definitely the ultimate girl next door.
Very versatile, giving you that innocent cuteness you'd expect from the girl next door, but also a sexier warrior look!
The views of her page on pixiv Encyclopedia are skyrocketing!
Today, enjoy these "Yang Guifei (Fate)" drawings!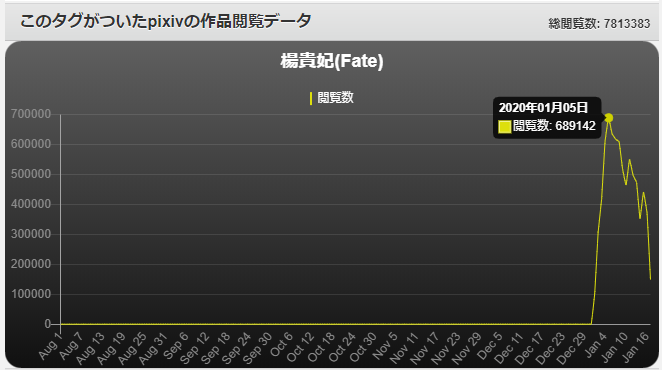 Here is some Yang Guifei fan art!