The Complex World of Rakugo and its Mannerisms? The Initiation into Rakugo that will Make You Want to Draw!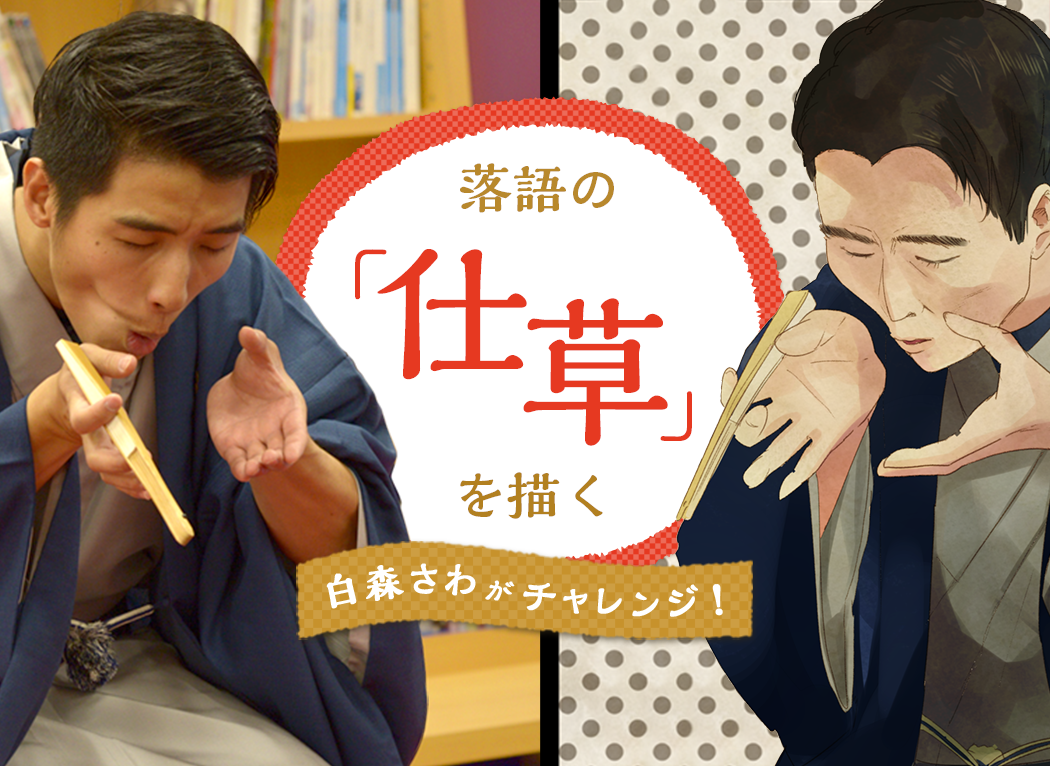 Written by Sena Kondou; Illust. and Photography by Ayaka Maeda
Shows like "Shouwa Genroku Rakugo Shinjuu" and "Joshiraku!" that are about rakugo are slowly gaining popularity. As well, the shows are also increasing the number of people interested in rakugo itself.
In fact, Sawa Shiramori--official illustrator on "Tsuku-dol!" project, which is a pixiv collaboration--is one of those people. She supposedly thought rakugo looked interesting from the "Shouwa Genroku Rakugo Shinjuu" anime.
Further, to an illustrator such as herself, the unique movements involved in rakugo itself are ones that inspire and stimulate creativity.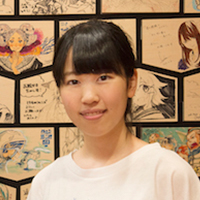 Just how would you capture those movements in illustrations? It's supposed to be a fanart of a show you like and want to portray faithfully, but you can't quite grasp it from manga or anime...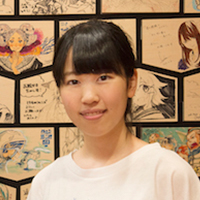 I did a lot of research on my own, but only having surface-level knowledge would make it look fake. That said, it would be hard to attend an actual show...
And so for Sawa Shiramori's sake, we've asked 2nd generation rakugo artist Keiki Hayashiya to come demonstrate the unique movements for her in person!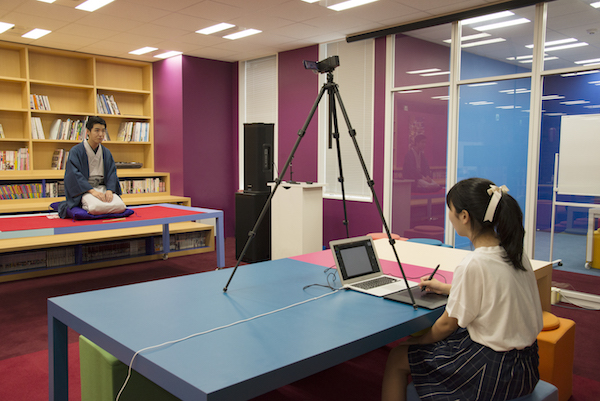 The first half of the piece will show off Shiramori's illustrations based on Keiki's movements. We'll explore the technique of rakugo, wherein one person plays many with a swipe of a paper fan.
The latter half will feature footage from the interview in which Keiki talks about his thoughts and feelings on rakugo, as well as an impromptu pixiv rakugo show he graciously agreed to put on! Stay tuned 'till the end!
Sawa Shiramori tries to draw the body language of rakugo!
Shiramori jumps straight into sketching out Keiki's movements after seeing them.
We'll be looking at 5 aspects of the mannerisms involved in rakugo: "the bow," "soba," "tea," "smoking" and "manju." After seeing the delivery, we had her finish the drawing and coloring, drawing in the finer details while double-checking against a photograph.
Without further ado, we raise the curtain on the pixiv hall!
The Bow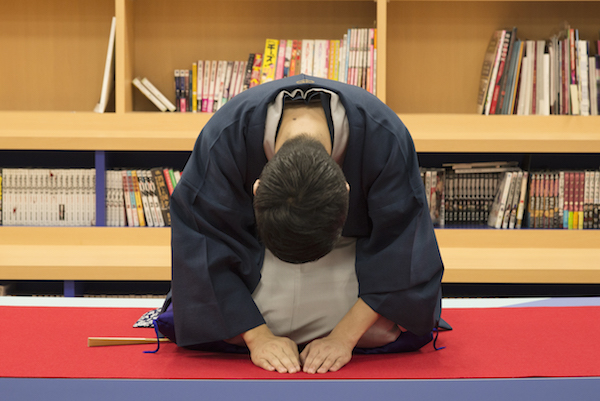 In rakugo, the performance must begin and end with the bow. This is why many masters teach their students, "if nothing else, the bow must be courteous." Keiki's bow, too, was so proper and on point that we also felt obliged.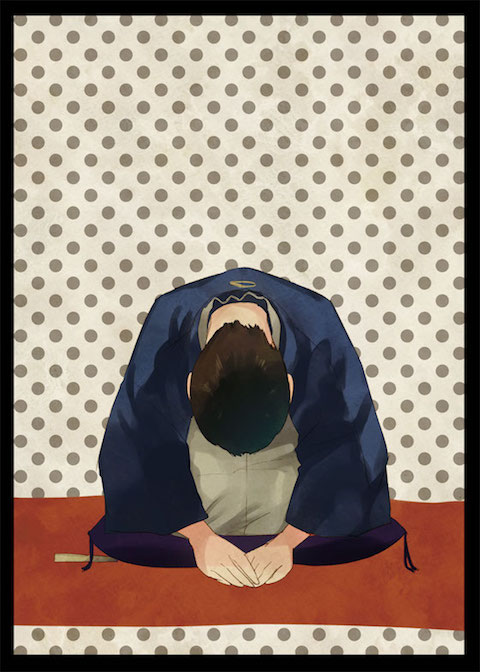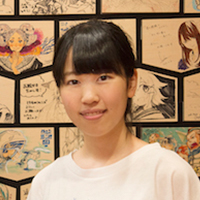 The hand placement was so impressive and graceful. Such a stooped posture where you can see the entire crown of the head is rarely drawn, so I had to be conscious of the balance while drawing the entirety of the pose.
Soba
Moving on, this soba-eating posture is signature when one thinks of rakugo-style movement.
In rakugo, these kinds of expressive movements and facial expressions are very common.
These body and hand movements are all part of what we refer to as shigusa (body language).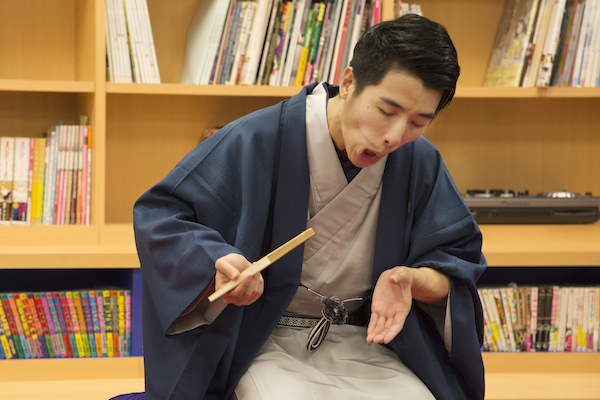 It almost seemed like there was an actual bowl of soba there from watching his miming, but strangely, it wasn't just because he was making realistic movements.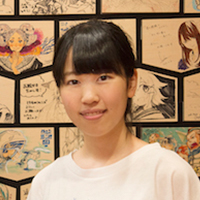 He was exaggerating his movements compared to what you'd normally do actually eating soba. The lips pursed in order to slurp in the noodles, the vigorous chewing sounds, the hands holding the large, invisible bowl...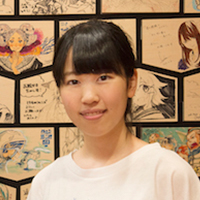 As well, there was an abundance of expressions, so there was no need to draw with any deformation.
I captured the moment as-is when he pursed his lips. For me, who usually has to draw with many deformations per anime-style illustration, it was a new experience.
Tea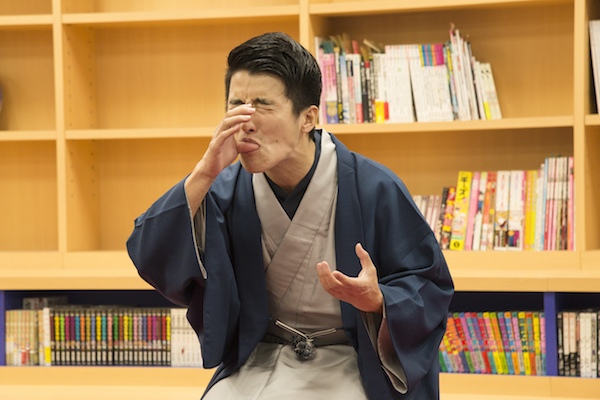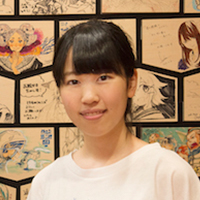 When he was drinking something, I caught myself, surprisingly, paying attention to his neck.

When he lifted his chin, the sternomastoids… that is, the neck muscles, were visibly protruding, so I drew them with emphasis.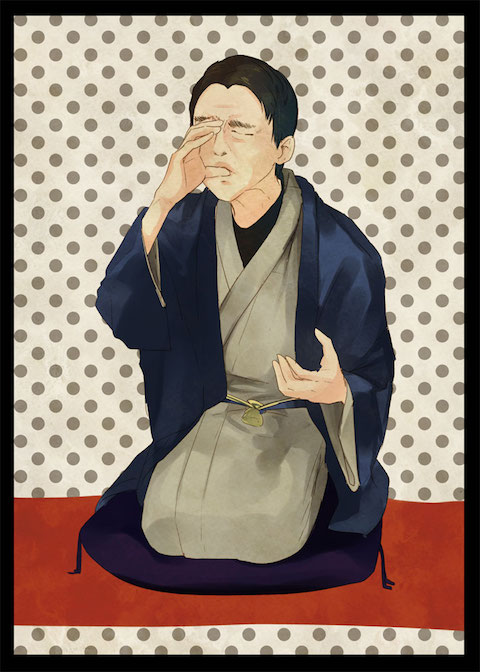 Smoking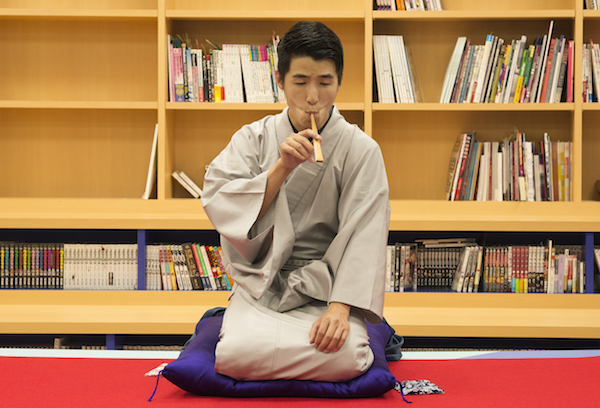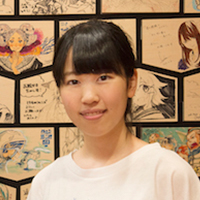 "The way you hold your pipe is different depending on the role," he said, so I watched those movements closely as I drew. Because rakugo's body language is very subtle and precise, it was tricky to draw all of it.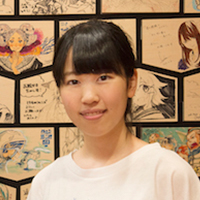 As well, like with the eating of soba, the cheeks were clearly sunken in when he sucked in, and I drew without any deformation.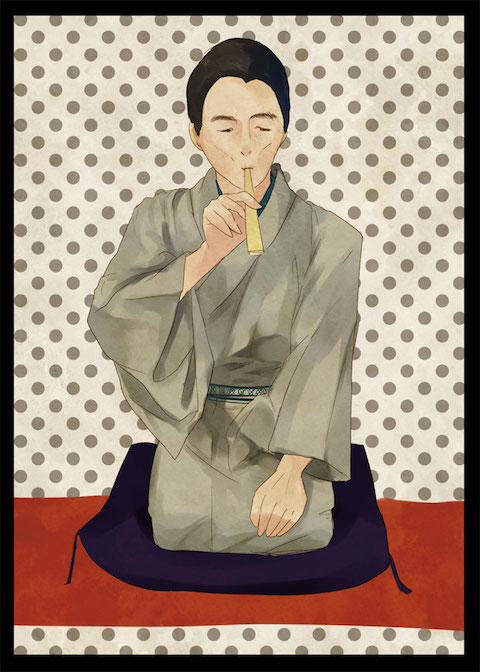 In fact, Keiki was also talking about how different roles require holding it differently in the interview beforehand.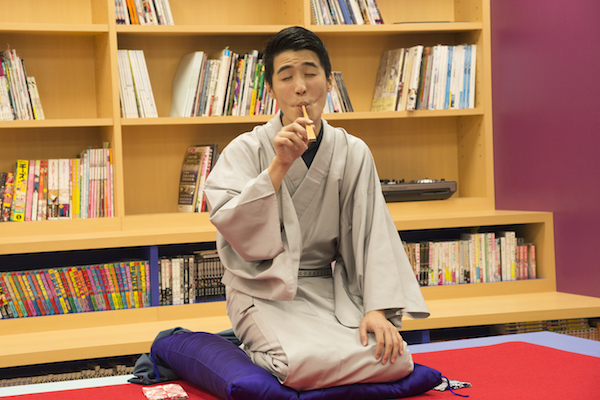 Oiran hold with an upturned hand, bushi would hold firmly with attention to form, and townsfolk would sip from the pipe thinly and miserly.
Because of this advance notice, I was able to concentrate on his hand movements.
Naturally, there was no sense of pressure to do so, but having some prior knowledge on the subject allowed me to see the model with a keener eye for detail.
Manju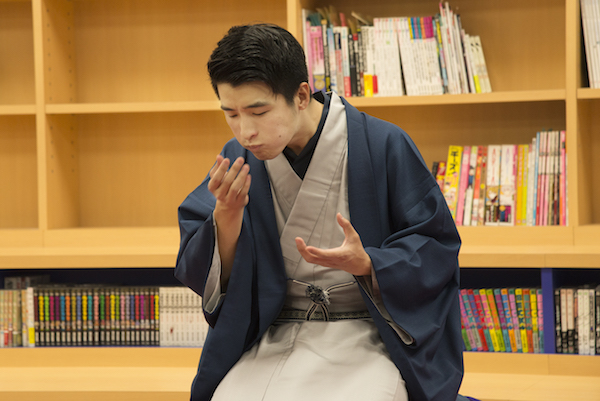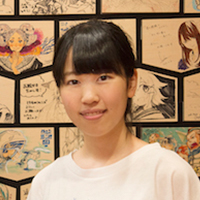 Because of his pronounced jaw movements, the majority of the bottom half of his face was moving around. As such, I was able to draw slightly exaggerated differences from what the face normally looks like from seeing the changes in the lines and folds.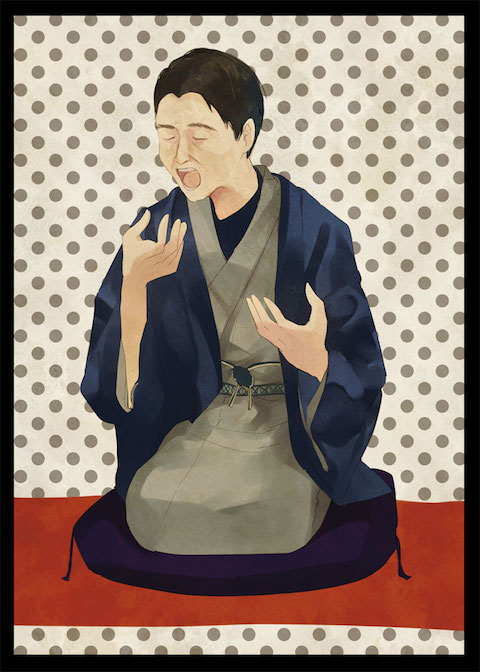 It seems Shiramori was also able to understand this in a way only an artist could, but the body language of rakugo is not limited simply to the movements. Sounds, facial expressions, breathing control, among various others aspects all combine to create a performance brimming with a sense of realism.