Ita-Nail Video - We tried drawing Kiyomitsu Kashuu, Yamatonokami Yasusada, Munechika Mikazuki (Touken Ranbu)!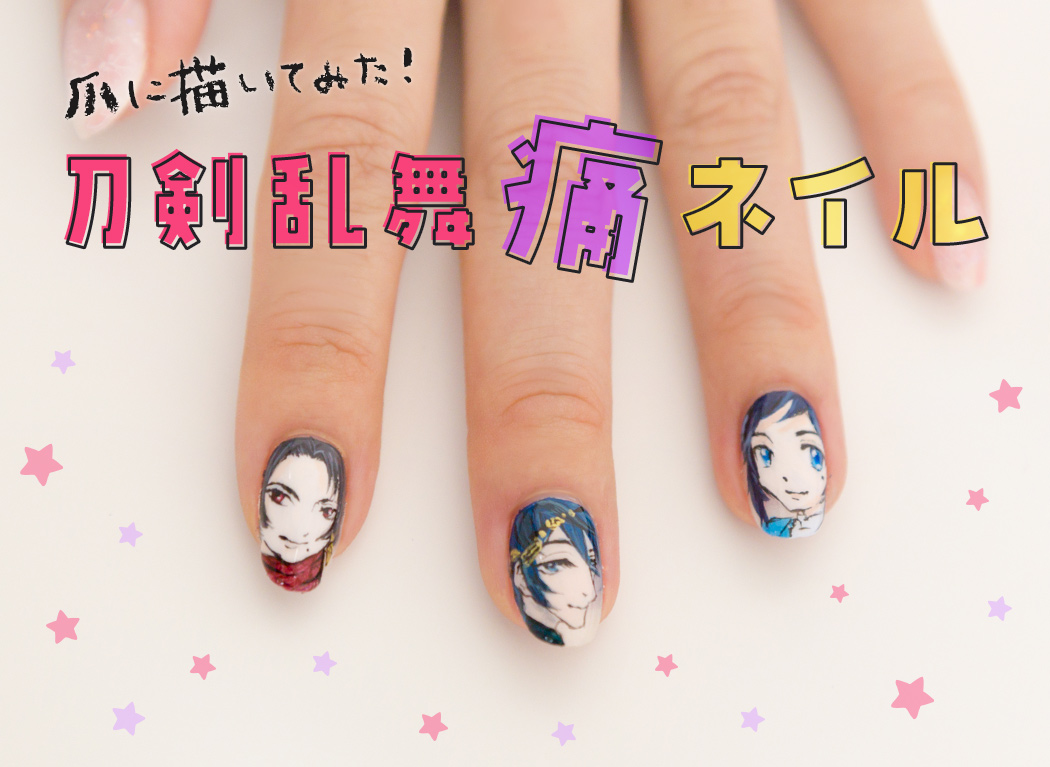 Ita-Nails refer to a form of nail art where you paint your favorite characters onto your nails. It's the perfect type of nail art for you to always be by the side of your favorite character!
There're many anime and manga lovers out there who have probably thought about trying out Ita-Nail art. However, it's definitely not an easy task trying to fit a character into the confined spaces of your nails.
To solve this problem, we made our way to professional nail artist, Mr. Miyamoto, who offers Ita-Nail services! We bring to you a video introducing this process.
This round, we tried our hand at 3 characters from the anime Touken Ranbu, Kiyomitsu Kashuu, Yamatonokami Yasusada, and Munechika Mikazuki. Do check out the brilliant brush work that draws in the handsome faces of these characters!
Ita-Nail Video: Yamatonokami Yasusada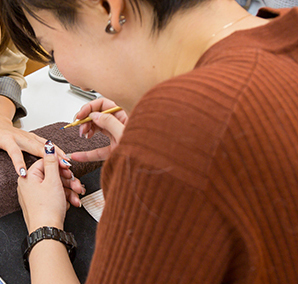 Yamatonokami Yasusada has eyes that are relatively far apart, and they may end up looking a little fat if you draw them on the curves of the nail. Try improving the balance of the features by drawing them closer to each other than on the actual face!
Ita-Nail Video: Kiyomitsu Kashuu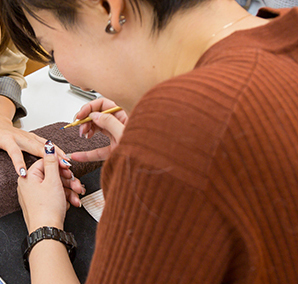 In order to bring out the fluffiness of his fringe, I put in stronger highlights. Whitish-grey highlights were used in this video.
Ita-Nail Video: Munechika Mikazuki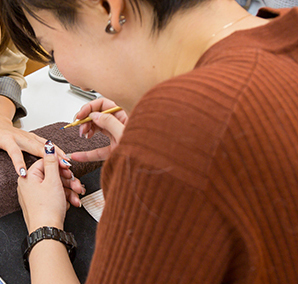 It was a tough feat trying to get the intricate details of his hair accessories right! The features of face that speak out the most are his droopy eyes and long eyelashes. I put in quite a bit of effort in drawing this.
Is it difficult to draw Ita-Nail art for handsome characters?
- Thank you Mr. Miyamoto! How did you find creating Ita-Nail art for Touken Ranbu?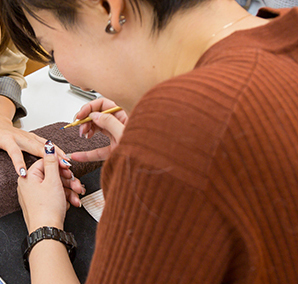 It's definitely difficult drawing characters with detailed features, as a slight difference will make the drawing look bad. I drew in the lines on reference pictures beforehand in order to get a better feel of the distance between the facial features. You'll be able to position the parts accurately this way!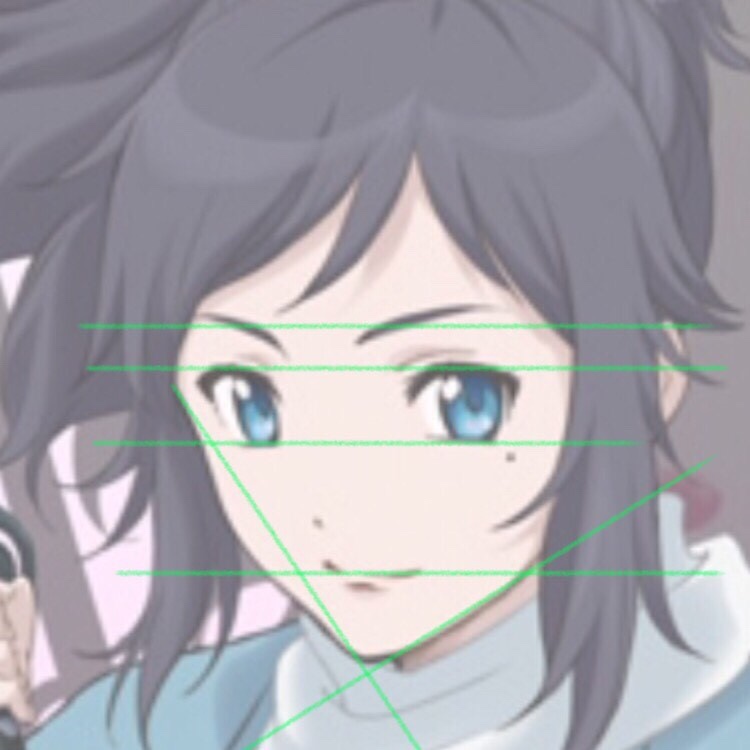 The 5 major steps, base coloring to lining, coloring, shadowing and the final touches have been
packed into this compact 1 minute video.
It took him about 30 minutes for 1 character. Do stay tuned for the next article due tomorrow, which will include more detailed instructions on the drawing process!
If this video made you want to try out Ita-Nail art on your own, don't forget to check out our next article!