[Tsudui VS Kaerytai] Ready for some Fujoshi vibes!? An epic MC battle to commemorate their favorite character's deaths!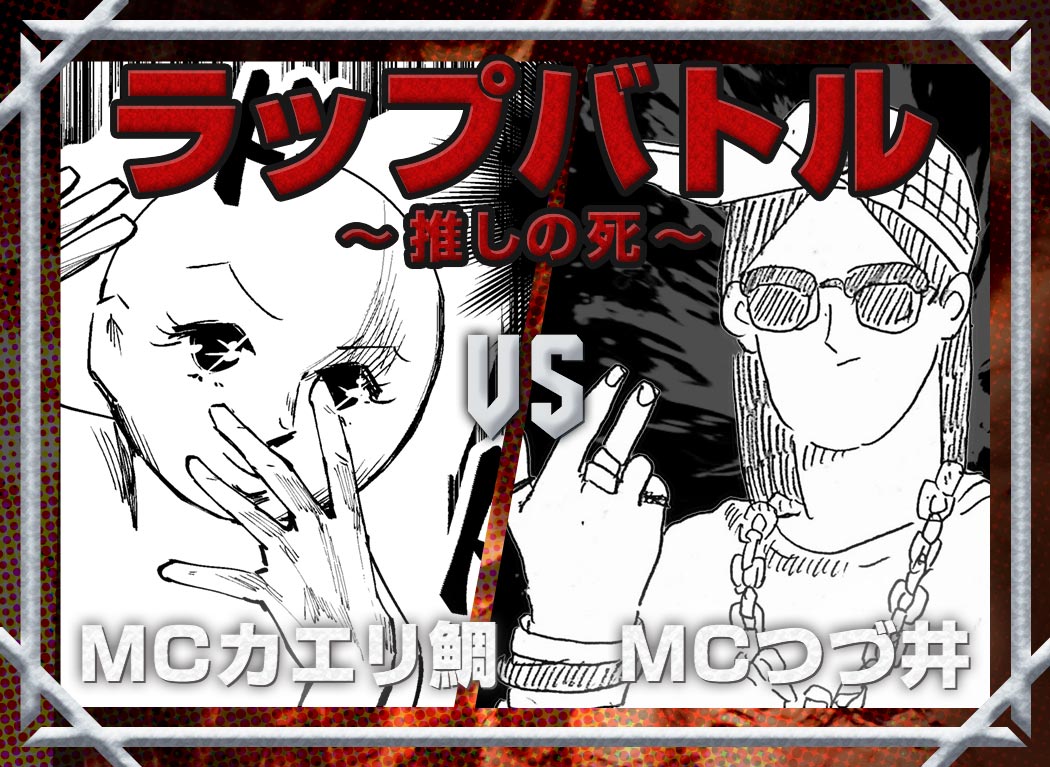 The rap battle that we were all waiting for... The supreme showdown between fujoshi (yaoi enthusiasts)... It all starts here!

The death of your favorite character is a real tragedy for every decent otaku. When your favorite character dies, it's nearly impossible to get out of bed, to eat and, in general, to continue living your everyday life like nothing happened.

Of course, we understand that sometimes a character's death is necessary for the flow of the story. But we still can't get over it.

What better way to overcome such anguish than to create some neat rhymes that go with a super sick beat?

Fujoshi no Tsudui-san author Tsudui decided that, indeed, that's the best way to psychologically prepare for the death of your favorite character.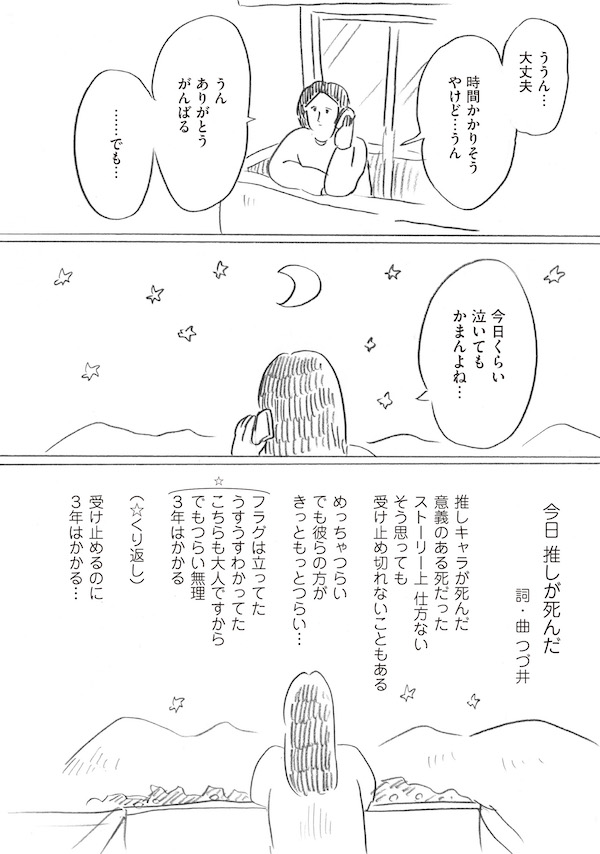 Just the other day, a certain character from a popular anime died an honorable death. However, that character was also one of Tsudui's favorites! She was basically forced to write a rap song in his memory. MC Tsudui's latest single is called Ayashi no Shi, or "My Darling's Death".

On the other side, Fujoshi Shacho author Kaerytai also declared that she's ready to blast some rhymes covering the same theme. Her cry for attention was heard somewhere, because one of her favorite characters also happened to die recently.

So here we are, opening the first rap battle ever between two major fujoshi representatives!! What kind of punch lines should we expect?
First contestant: MC Tsudui "Ayashi no Shi - Sequel"
The first contestant, Tsudui, already faced the theme of her favorite character's dead in her comic essay Fujoshi no Tsudui-san 2, and she's picking it up once again for this rap battle! Apparently, she's gonna step up her game with some even sharper rhymes in "Ayashi no Shi - Sequel"!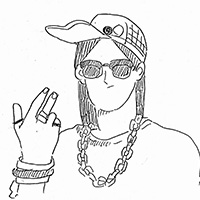 "Ayashi no Shi - Sequel" - "My Darling's Death - Sequel"
As expected from a pro, this rap has a majestic finish. Great rhymes and a nice flow.
The part where she said "I can't do deez
on my own" is full of personality, as the use of slang suggests.

The punchline is, without any doubts, "Wikipedia says you're dead and it's too damn hard". Instead of just saying her favorite character is dead, she brings Wikipedia into the equation.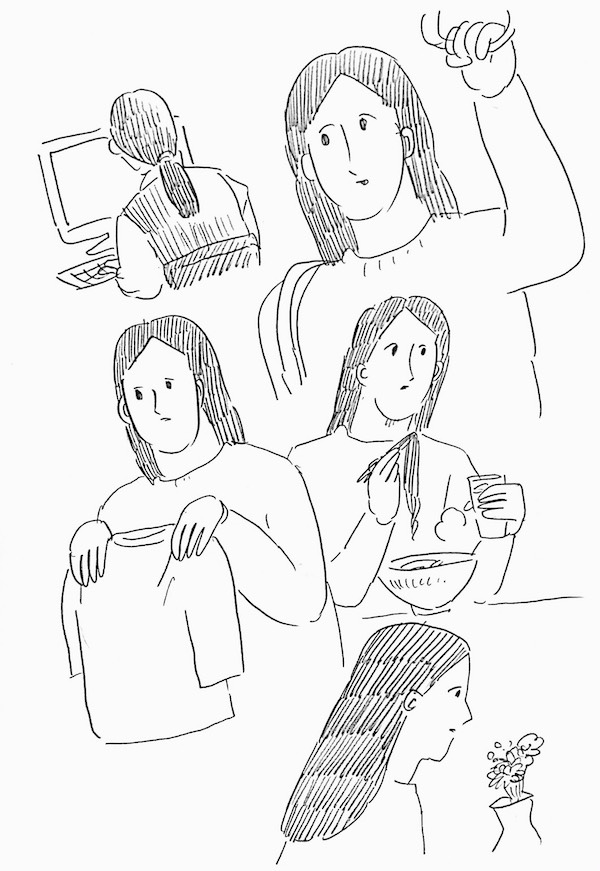 If you're an otaku who has experienced the death of your favorite character, you probably know there are moments in everyday life when you can't help but think of them. Those moments of shock break an otherwise perfectly calm day, and this is one of the main topics of MC Tsudui's rap.

We are sure that many other fujoshi girls shed a tear while reading such emotional lyrics.

"Good morning - Let's live / I need some nutrition". Don't forget to nurture your body in order to live on - you're also gonna have to get your favorite character's share of nutrients.
Second contestant: MC Kaerytai "Ayashi ga Shinda?"
MC Tsudui's lyrics were impactful and emotional. MC Kaerytai herself declared: "She has the skills of a pro...!" We can safely say that we now know what she's truly capable of.

However, MC Kaerytai is a worthy adversary - especially from their otaku story point of view. What will her response be?
"Ayashi ga Shinda?" - "My Darling's Dead?"
We can't believe that she mixed Japanese, English and also German! That "Nein", just casually added to the lyrics, was quite a surprise!

It must be the influence of Fujoshi Shacho, the fujoshi president, who can speak Latin and Latin languages fluently. High-spec!

The intelligence transpiring through this rap is indisputable. However, MC Kaerytai's combative spirit fighting her darling's death is what makes these lyrics truly unique. Amazing.

We can safely say that tennis player Shuzo Matsuoka is issuing a manifesto inside MC Kaerytai's heart.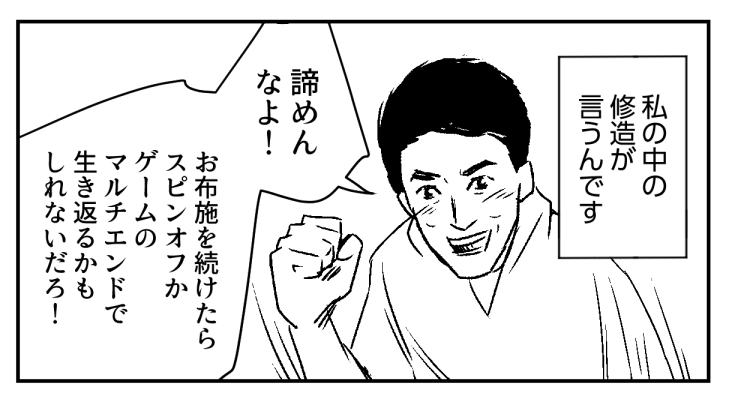 The punch line of these lyrics has to be "My darling'll come back if I micro-transact him". Indeed, our finances can sometimes help us to resurrect the dead!
About our darling's death...
MC Tsudui touched our hearts with her intense and emotional lyrics, while MC Kaerytai blasted some sharp rhymes where she states she's not willing to give up yet.

MC Tsudui is ready to wait three years before forgetting her darling, while MC Kaerytai states that she can bring him back to life through microtransactions. These two fujoshi girls apparently deal with sorrow in very different ways. Just like there is an infinite variety of personal inclinations and preferences, there are uncountable ways to deal with our darling's death.
Launching "Rap Battle to honor our Darling's Death"!
We perfectly know that certain things are hard to accept - especially if you're alone. However, we're sure that reading these lyrics made you realize there are many people similar to you in the world! That is why we decided to officially launch a "Rap Battle to honor our Darling's Death"!

Post your lyrics on Twitter using the hashtag #推しの死に捧げるラップ (Rap Battle to honor our Darling's Death) and share your feelings with the world to overcome such traumatic episodes!