An Adult Introduction To The World Of Arcade Games For Little Girls
Hello, this is Nyalra (
@nyalra
). Once upon a time, people from pixiv expressed the wish to
have adults enjoy arcade games thought for little girls
. The reason they called me? Because I looked like someone that might enjoy it, and because I'm basically free every single day. So I grabbed some of my beginner friends and went to a game center in Akihabara.
Even so, pixiv catchphrase
"People want to see something interesting"
 is getting on my nerves. It feels like something that some college guys would say at a drinking party.
An adult introduction to the world of arcade games for little girls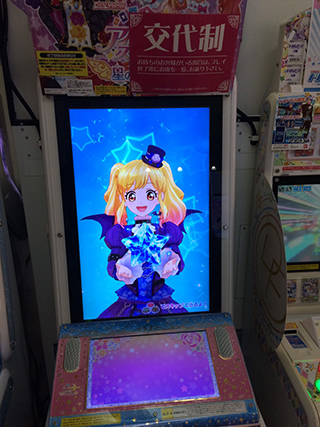 This article, talking about my adult self stepping into the world of arcade games for little girls, is for all those
otaku
 who want to keep up with the current anime-for-girls trends. Would you like to try these arcade games but don't have the courage? Worry not. This article is for you as well.
I will draw the history of arcade games for girls, starting from the iconic Sega title Oshare Majo: Love and Berry. I guess many of you know what I'm talking about. After all, even those us boys who spent our days playing Mushiking knew that somewhere next to us there was a girls area.


Between the most recent arcade games targeted to girls, titles like Puripara, Aikatsu Stars! and Apron of Magic stand out. Between this, another title catches the eye for not having any connection to an anime: Otoka Doll.


Sadly enough, PreCure Mahou no Party is not available anymore. It's particularly hard for me because I spent thousands of yen collecting cards (instead of playing the main title). Yup. Although I spent tens of thousands of yen on it, I ended up never playing the main title. 


It was a simple rhythm game, but the presence of collectible cards with original illustrations made it very special.


As I entered the game center, I had to follow the following rules: I had to leave the machine to someone else after every other play and I had to be kind to little girls. I know, it's a matter of common sense. To switch places with the next person after one play is some kind of tacit consent (recent machines never fail to remind you of that). However, I guess people who don't really go to game centers are not familiar with how things work.
Also, although there are no particular legal problems, for adults to keep mixing with little girls, who those games are originally targeted at, is generally frowned upon. Their parents might have something to say about it. I think the best thing to do is to hang out at game centers late at night, when there are not many underage people around - this way, the chances for you to be kicked out of the venue will significantly decrease. Also, fewer people means more time to play. I really recommend that adults try out arcade games for girls at night.
PriPara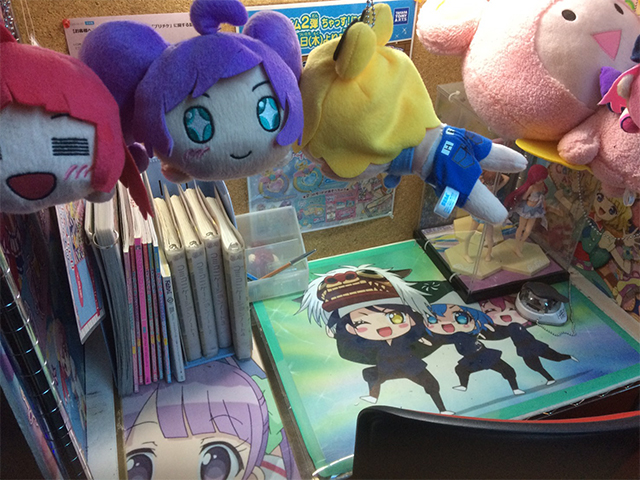 We started out with the PriPara arcade game. The place is Hey, a game center standing right in the middle of Akihabara.

It's a game center who has witnessed my arcade game efforts since the dawn of Aikatsu!, and it features communication notes which customers can use to communicate, boxes where pros can put their leftover cards which will be shared among beginners, devices for registering arcade game screens and e-money support. It's a venue that, I'm confident, will allow us to fully enjoy arcade games for girls.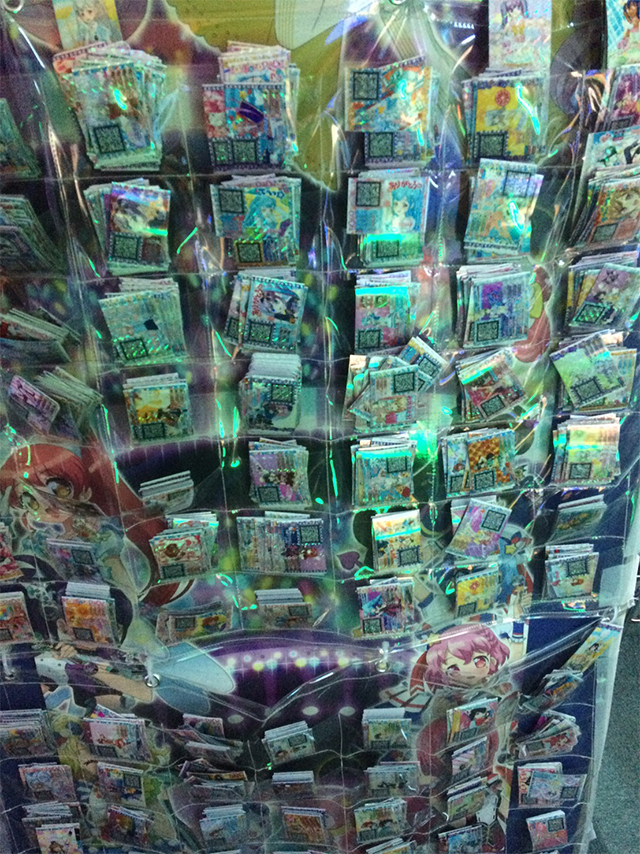 In PriPara, you can use special cards called tomochike (friends ticket) to perform with your friend's character. At Hey, many tomochike cards are available to pick up - so you don't have to worry about feeling alone. Let's perform a live with characters from people we don't know.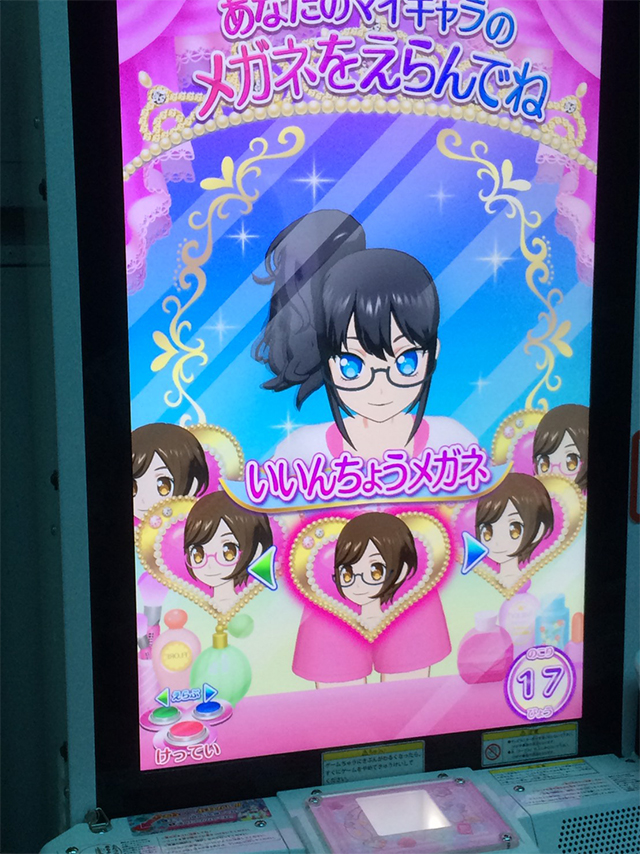 When you play for the first time, you can set up your character. After choosing a name, you will need to choose an age between 3~17 y.o. I think most readers are way over this age span, but don't worry: over 18 is an option as well.
You can choose a hairstyle, your hair color, and all the accessories your mind can think of. You can change these aspects even while playing, by getting your hands on new avatars and features - no need to get yourself a headache over it. The face is the only think you won't be able to change after your first play, and the voice actor will be decided according to it... So you better think about it carefully.

PriPara features many body parts and coordinates to choose from, and you can also use characters appearing in other anime. If you choose the ikemen face, brown skin and a black jacket, you can even recreate a character similar to Michael Jackson and have it perform "Charismatic GIRL☆Yeah!".
There's also a photo session, when the machine takes the picture that will go on maichike (my ticket). However, I guess 90% of my adult friends don't want their face portrayed next to a super cute character, so you can easily skip it. The beginner friends I brought with me were surprised at the sudden photo session, so I personally recommend to bring with you some otaku friends that can't really stand to be in front of a camera - you know, to see their reaction.
Since you cannot choose your character for the first play, you will need to select a pre-made character. Pick up some random tomochike that are ready for you at the game center and you can start your game. Even if you don't use any tomochike, Lala and Mireille will appear on your side. Basically, it's a rhythm game where you have to dance along with your friends, but dancing surrounded by characters from people you don't know is pleasantly awkward and gives you an idea of how the entertainment world really works. Not bad.

You don't have any coordinate at the beginning, so you'll be forced to play with a sad training shirt. I'm playing as Mireille, the character in the middle, and I was shocked to see that my other friends chose her as well - without hesitation. Maybe because she's the chairperson until you can make yourself a character, so it's a compelling choice.

The game works as a simple rhythm game, so I won't go into much detail. It's easy enough to be played by children, so you can choose your favorite song without the fear of them being too difficult. The presence of a function thanks to which you could get high scores by using e-money was deemed not very suited for an arcade game for girls and caused quite a stir. Not it can't be used anymore.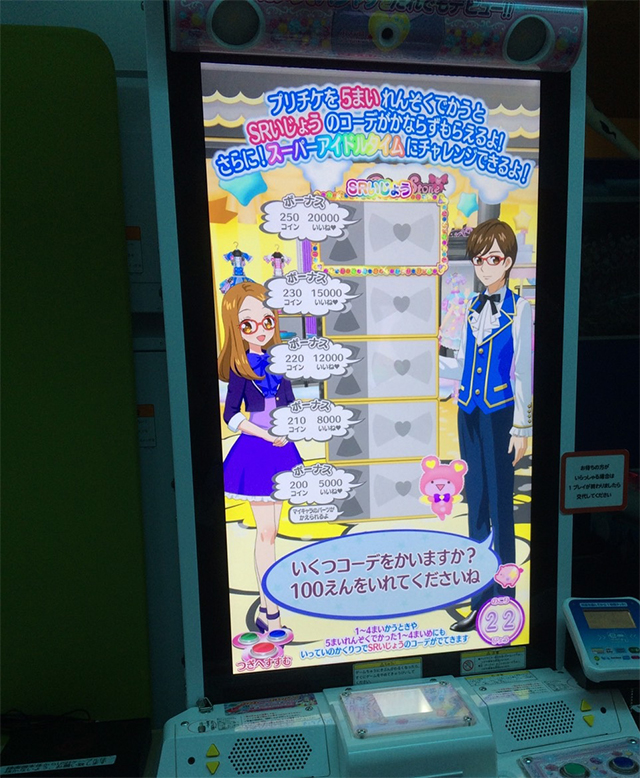 Next, you can choose a coordinate between those displayed on the screen and print it out. There's also an easy explanation about it, so you don't need to worry. Basically, I think you should just choose the one you visually prefer, although there's a rarity scale that goes like SCR>MR>CR>PR>SR>R>N. Keep putting money into the game after the first play, and the game will make it easier to get rarer avatars. The in-game purchases system make PriPara similar to contemporary social games, but seeing this system implemented into an arcade game for girls makes you wonder if they'd be able to recognize the gap between the real world, where money is a thing, and the dream world inside PriPara.
Anyway, starting next time, you can import data from maichike and play with your own character.

This is roughly how this game works. There are many other things that you can learn while playing: live tickets, making-drama and much more. I can't tell you anything more about PriPara, simply because it would be inappropriate for the article fee they promised me.
Aikatsu Stars!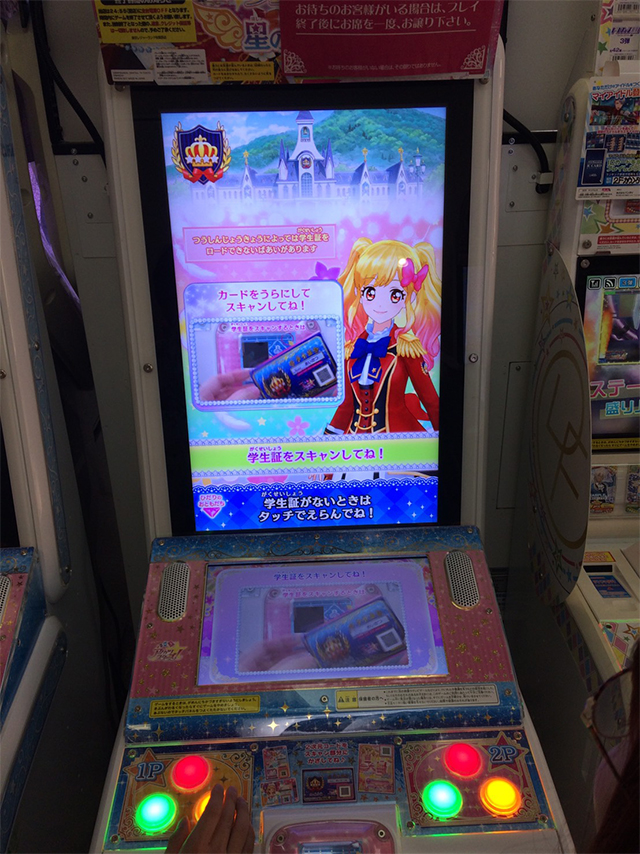 We moved from the crowded Hey! to
Tokyo Leisure Land
. I've been coming to this place a lot, because even though there are a lot of machines, you can always find a free seat. Take note.
While your PriPara data is stored on the maichike ticket you receive at the end of your first play, in Aikatsu! you will need a student card sold separately if you want to store your characters safely. Even I, who dropped out of university and returned my student card with no hesitation, finally understand what it means to flaunt a student card with pride. Sometimes, this student card can be attached to various goods, but since they sold it at the counter right next to the machine, we bought one there. We are now ready to start our student life at Yotsuboshi Gakuen!

Aikatsu! machines used to have a horizontal layout, but recently they switched to vertical and were implemented with a touch panel right in front of the user. Thanks to their intuitive operability, they are the best arcade machines for girls.
Characters are built in the same way as PriPara. New parts are unlocked game after game, allowing you to make your character more and more fashionable. For this reason, you can choose the first parts and coordinate without worrying too much about it.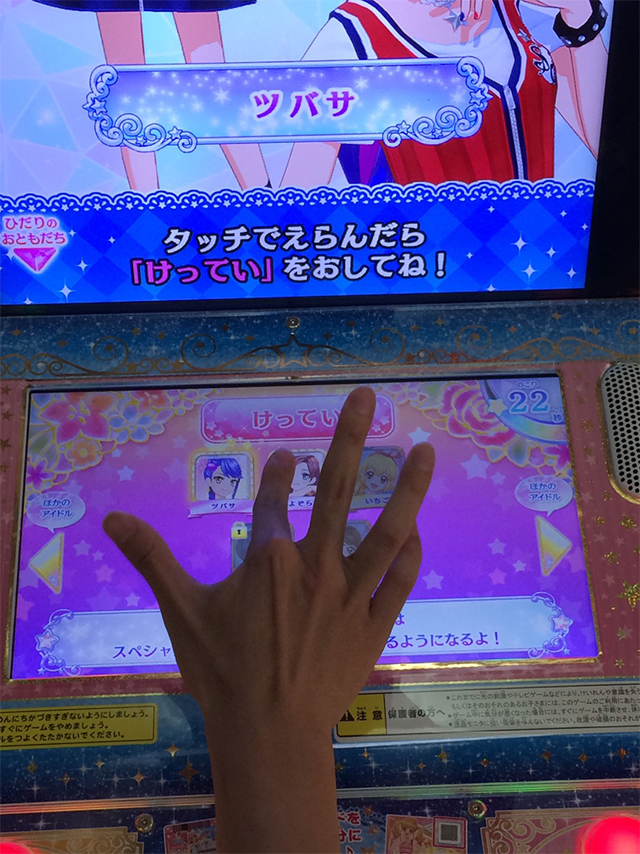 Let's start. This time, we choose the 2 players mode.

If you're not gonna use the character stored in your student card, you can choose one of the pre-made ones. One of my friends was looking forward to using one of the limited characters from the former heroes group, Ichigo, and when he found out you can't unlock those characters unless you proceed with the game to a certain degree, he started working the touchpad religiously.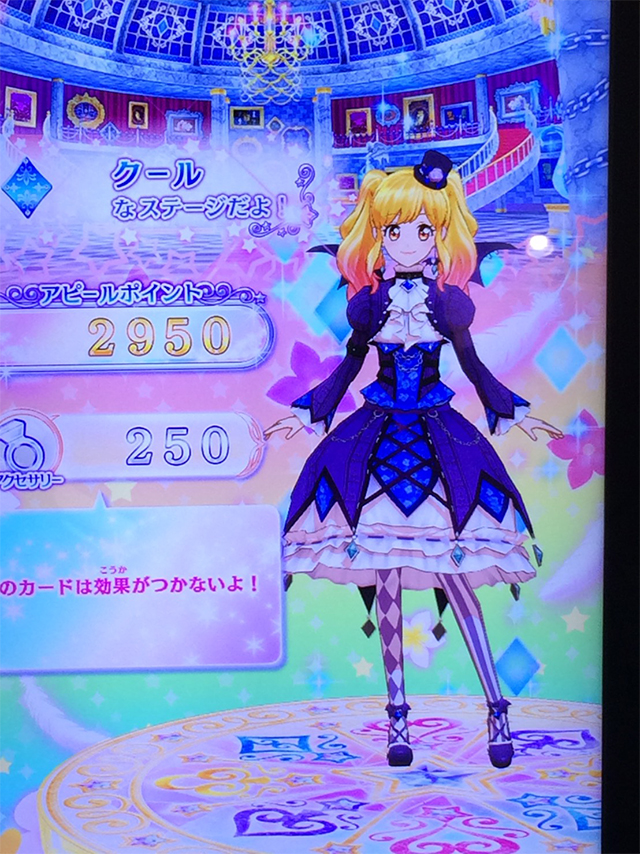 After using my old cards to import top, bottom, shoes and accessories, I'm ready to start. These clothes belong to Yurika, a 600 years old vampire idol. This gothic magical coordinate was one of the strongest and most valuable back when I used to play. I'm so proud of it. It's still my favorite.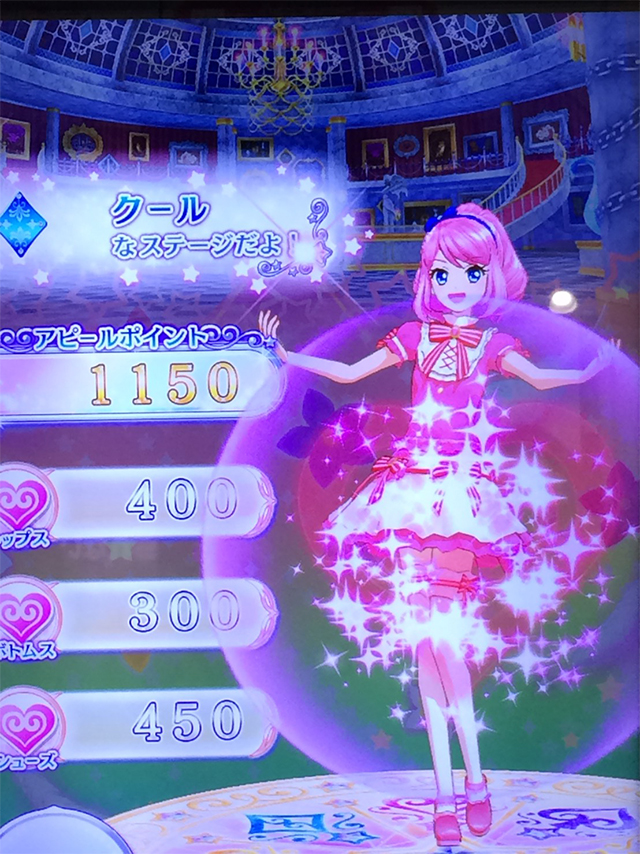 If you match a set of clothes belonging to the same series and with the same attributes, your score will be higher. I choose the cool stage, so if your coordinate has the cool attribute, your score will increase even more. This time, I wanted to show you Laura wearing some cute coordinate, so I chose clothes with the cute attribute.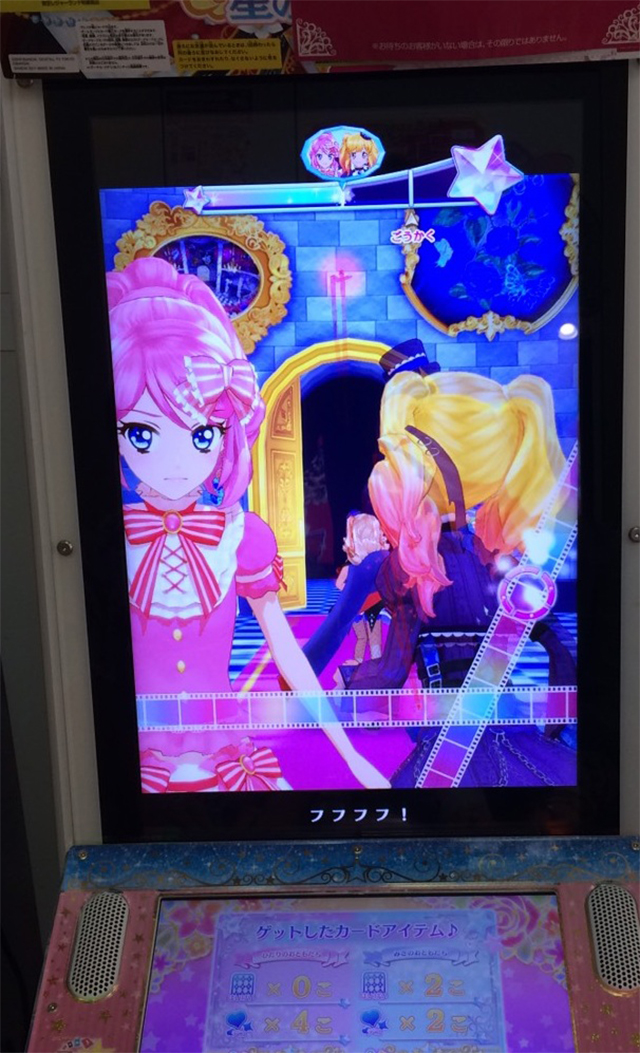 Aikatsu! is a rhythm game as well. You will understand how it works by playing it (no further explanations). There are several modes apart from the live one, which include drama. You can see your character moving in many different ways, and it feels very refreshing. If you cooperate with a friend, your scores will be summed to determine if you passed a stage or not.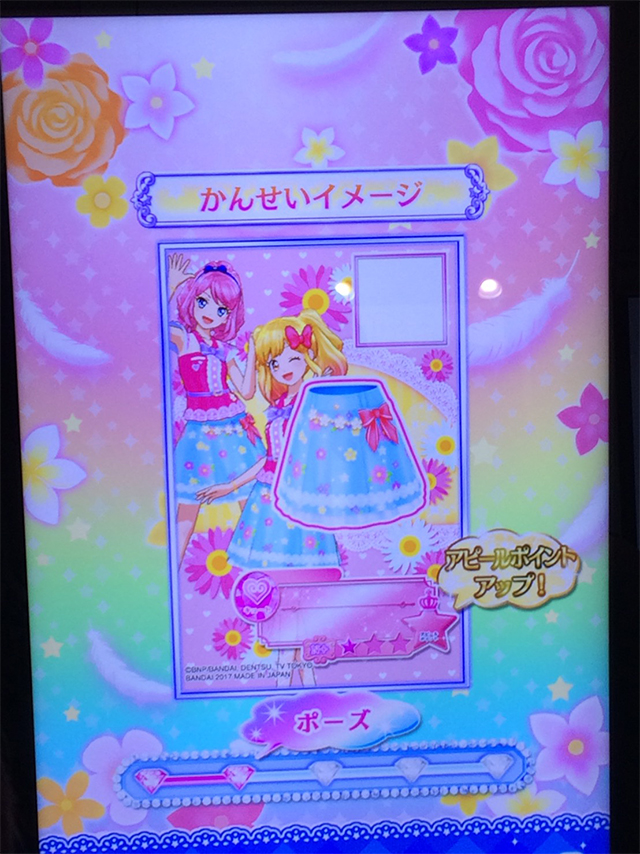 In the present day, you can personalize your card even more by adding decorations from the illustration board. It's hilarious to see grown men struggling to choose the cutest decorations to make their cards as cute as possible.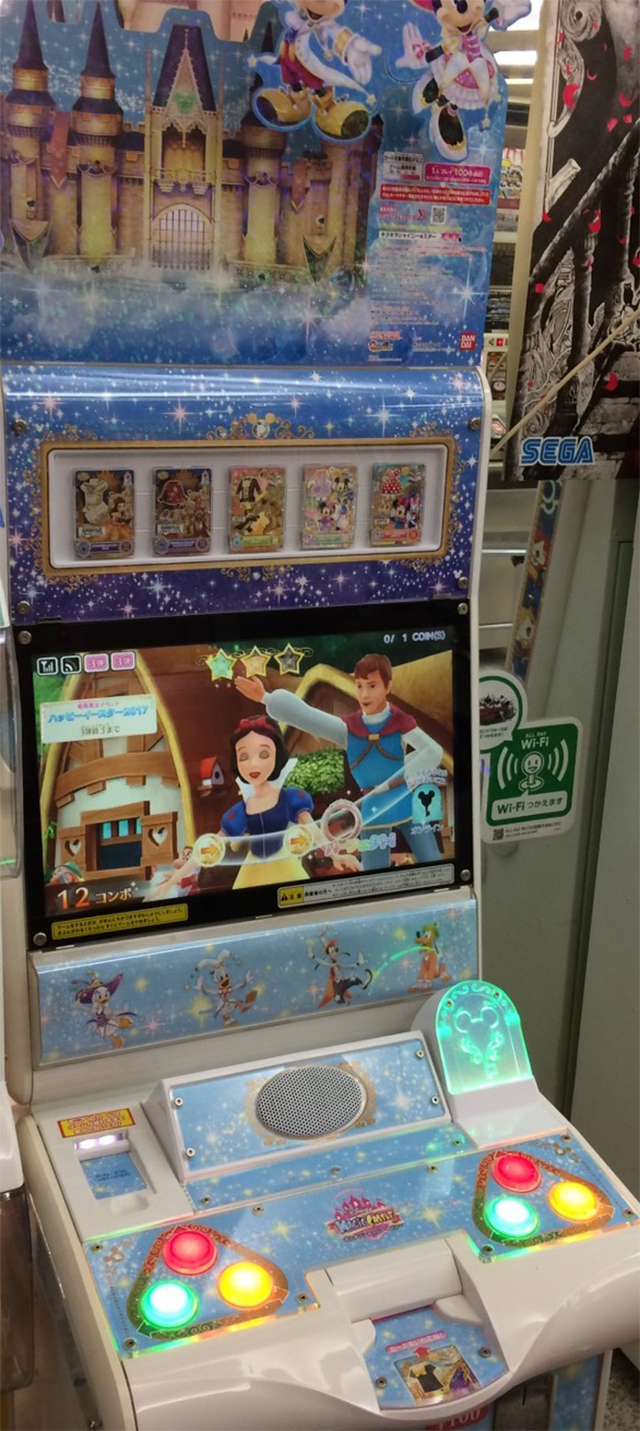 By the way, old Aikatsu! arcade machines are now used for Disney arcade games. Spotting them in a game center right now, after playing with them as a child, will make you feel like you've just met an old friend who ended up ditching the job of his dreams to do something completely different.
Otoka Doll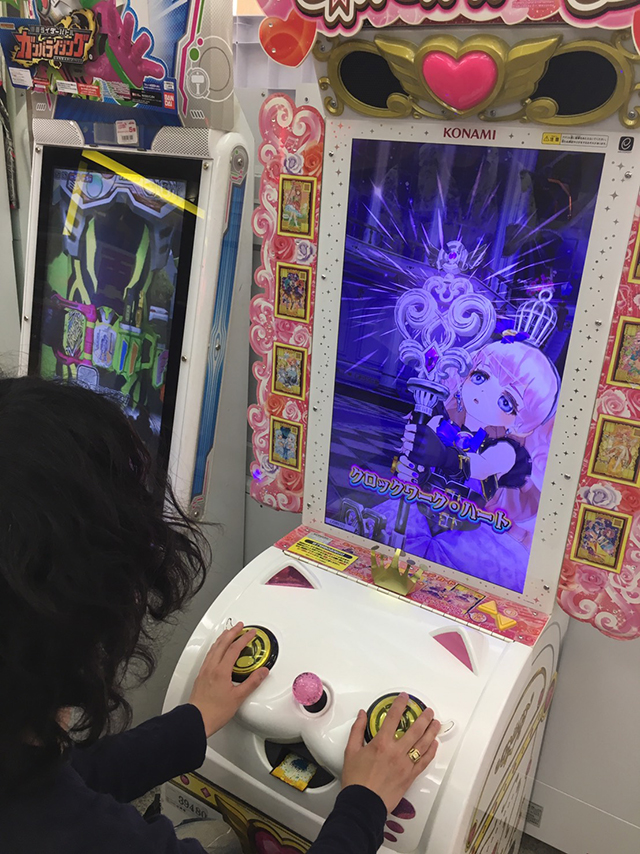 Just like PriPara and Aikatsu, Otoka Doll is another original arcade game for girls produced by Konami.

The one in the picture is me, portrayed in the earnest moment of my whole life.

In this game, you don't build your own character. Instead, you choose between pre-existing ones.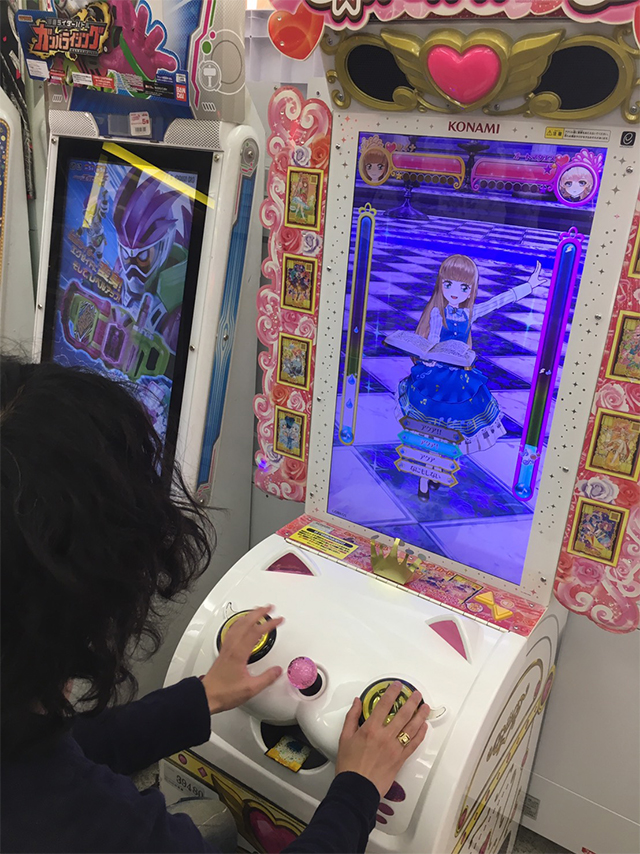 The peculiarity of Otoka Doll is that it's not a simple rhythm game. It also has a battle element, and you can deal death blows by accumulating gauges during the game. In the picture above, you can see the game screen. The photographer took the last two pictures from the same angle, so I look like an immovable presence.

Every death blow technique has different attributes, and it drives me absolutely crazy that the poison attribute exists in an arcade game for girls.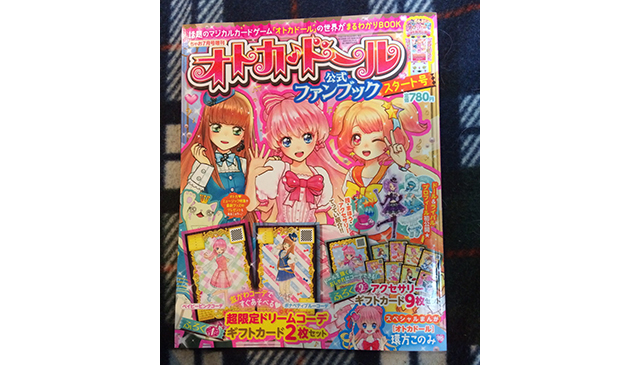 This is "Otoka Doll Official Fanbook", and I would recommend it even to those who don't play the game.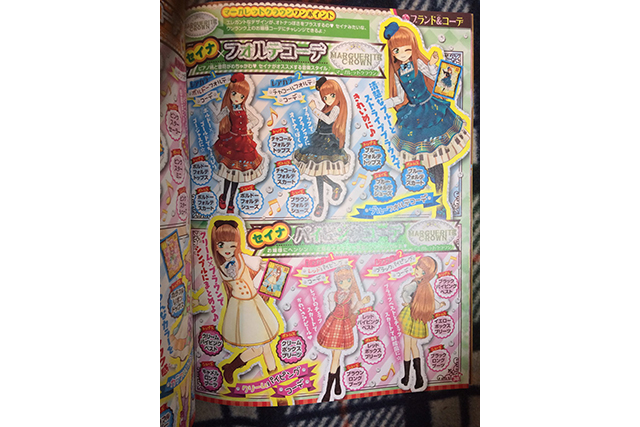 The cute costume designs collected in this book will be the joy and delight of every respectable otaku. There's a bonus manga at the end of the book that lets you grasp the overall story. Otoka Doll is full of clothes that will entice not only small girls, but also grown ups.
Apron of Magic
The Jewel Pets series has ended, and it's been replaced with Apron of Magic, which is now the main title in the Sanrio anime series.

Between the games I introduced in this article, Apron of Magic is the one which is most thought for little girls. The system involves scanning cards which allow you to cook with your favorite Sanrio characters, like Hello Kitty. Playing this as an adult is almost painful.
However, the illustrations on those cards are amazing - and if you're a fan you will love them. Personally, this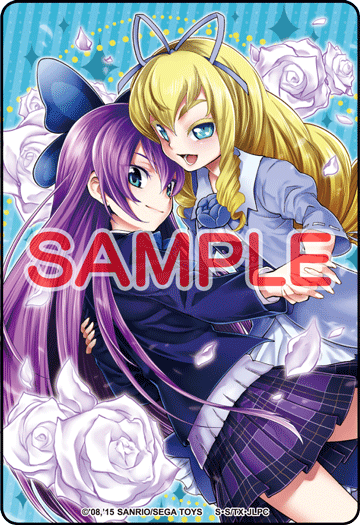 From "Apron of Magic" Official "Nishimura Chef to Mahou no Blog"
limited illustration portraying Laura and a human version of Luea is one of my favorites, and I must confess I used to look at for several minutes every night before going to bed. Even looking at it now, it's beautiful. Illustrations portraying the popular character Tinkle are also amazing, and I always smile when I look at Sunshine cards - which I used an awful lot in the past.
This was an introduction to the world of arcade games for girls. I know I talked about each game's peculiarities rather than about the general gameplay, but you can figure out by spending several hundreds of yen on them. I hope this article made you interested in this world for more reasons than simple gameplay. Can you believe I just wrote an article which is so completely unrelated to what pixiv does!?
By the way, the beginner friends that I brought with me want to use Aikatsu! character Aoi so much that they started hanging out at game centers themselves.
The end.