A work inspired by experiences of mental illness. The manga series based on the popular horror game "Neverending Nightmares" has launched on pixiv Comic!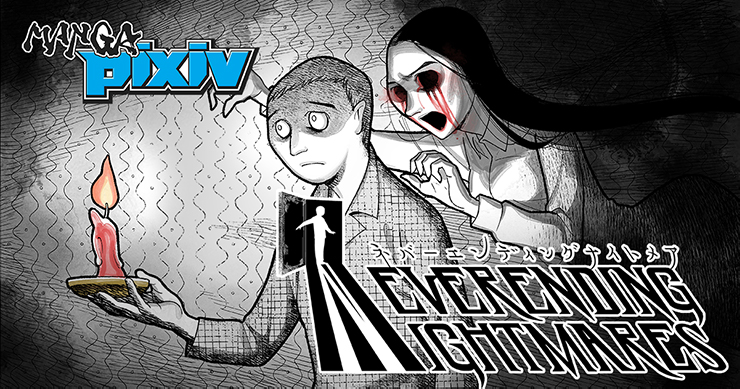 Neverending Nightmares manga adaptation, based on the popular horror game, launched on the manga app pixiv Comic and on pixiv's original manga label MANGA pixiv on November 29th, 2017.
The manga scenario was written by Sunplant Co. Ltd, a company that also worked for the manga adaptations of free games such as Gokuto Jihen (Underworld Capital Incident) and Daikaigen to Daikaigen (Wadanohara and the Great Blue Sea). The art is by Katou Kata, author of the popular manga You Sobo to Mago no Hanashi. Thanks to both parties, the world of Neverending Nightmares was beautifully reproduced in its manga adaptation.
The manga Neverending Nightmares will be available in English and Chinese (simplified and traditional). The Japanese version will be published on "pixiv Comic", while the international versions will be published on pixiv's "MANGA pixiv".
Find the international version of the Neverending Nightmares manga here!