Build a "history book" to collect your works! Start from a single copy and go full-color!
The end of 2017 is already approaching. There may be some people who drew a lot of illustrations throughout the year or someone who wrote a novel. But
why not try making a "history book" to record this year's growth, works, and achievements
?
This time, we will talk about using pixivFACTORY (which lets you print your publications starting from a single volume!) to create an art book! Hanadero, who also writes manga reports on pixivision, created the book for us.

Here are her 
history books
! The two volumes belonging to "Hanadero Book" are produced in B5 size, full-color.
One of the main characteristics of Hanadero's style is how she fills the whole page (up to the margins!) with text. She confessed she was worried about whether the printed text would be easy to read and about the resolution of the page, but in the end, she was fully satisfied!
An history book to look back at myself
-- Could you tell us what made you decide to create these two history books?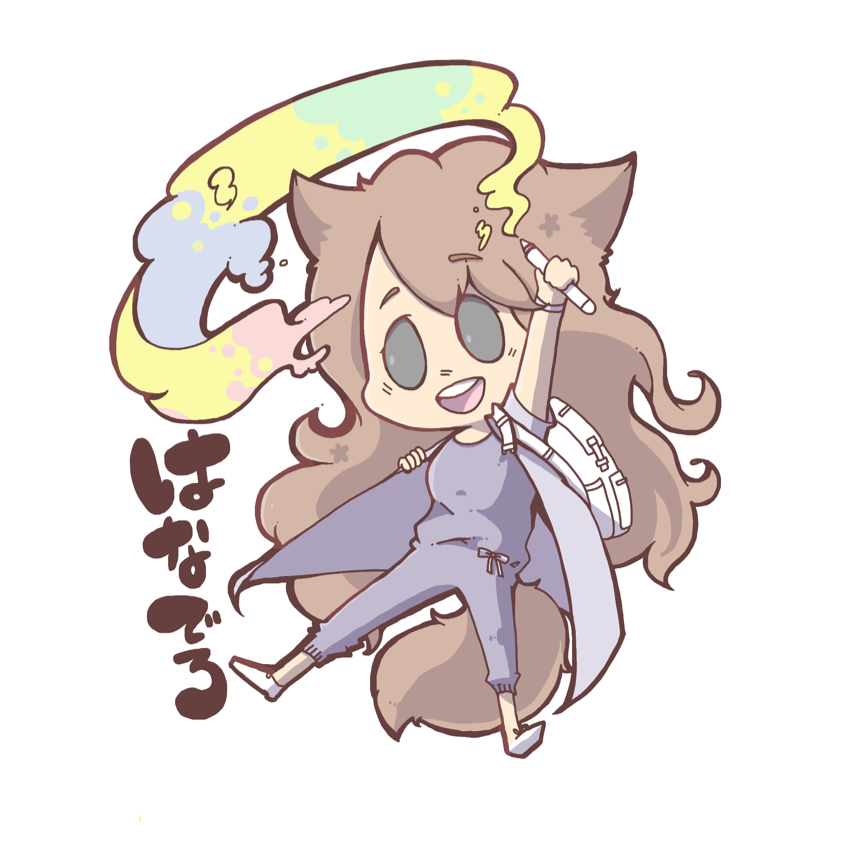 This year I got married. As a gift to the guests of the wedding reception, I created a
doujinshi
 that tells the story of my husband and me, and it took quite a while to make! When I finished it and got back to my usual activities, I felt like looking back at my reports from this year.
Combining my job with my own interests, I wrote a few reports about my beloved Shiki Theatre Company. In the first volume, I collected the reports about Shiki Theatre Company, and in the second one, I collected everything else, including work-related illustrations.
-- Tell us more about your manga reports!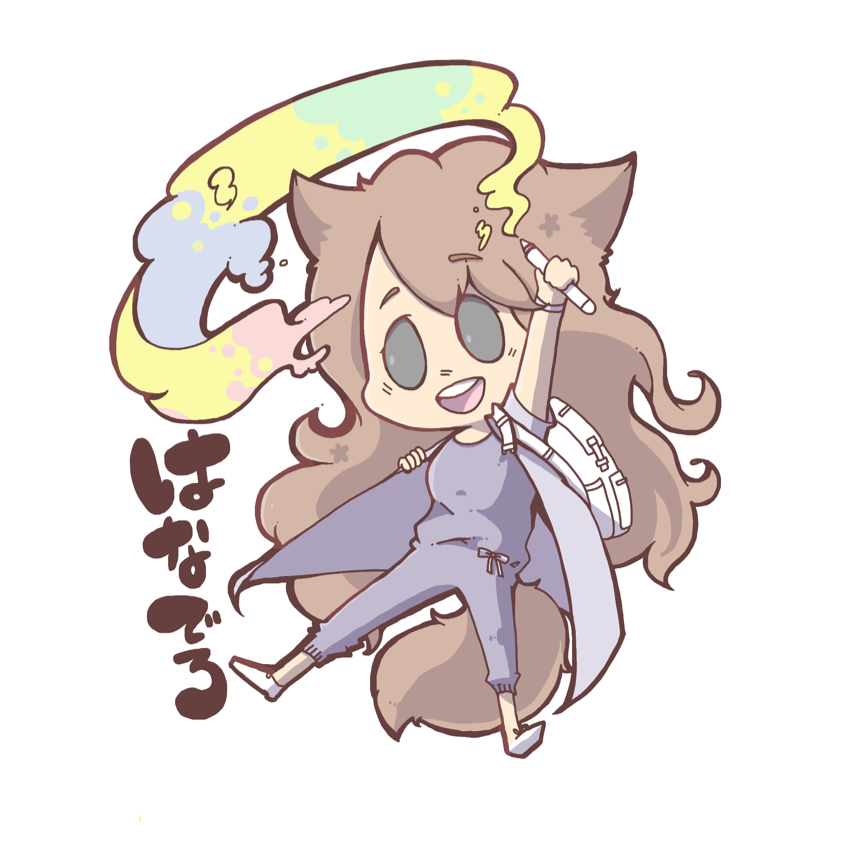 As you can see, at the very beginning of this Cats report I drew a picture depicting the patterns and colors of each cat, including the image of the cast from back them. In my reports, I tend to present things from an objective viewpoint while emphasizing which my favorite parts are, so that everyone can enjoy my report.
-- What shows have you seen up until now?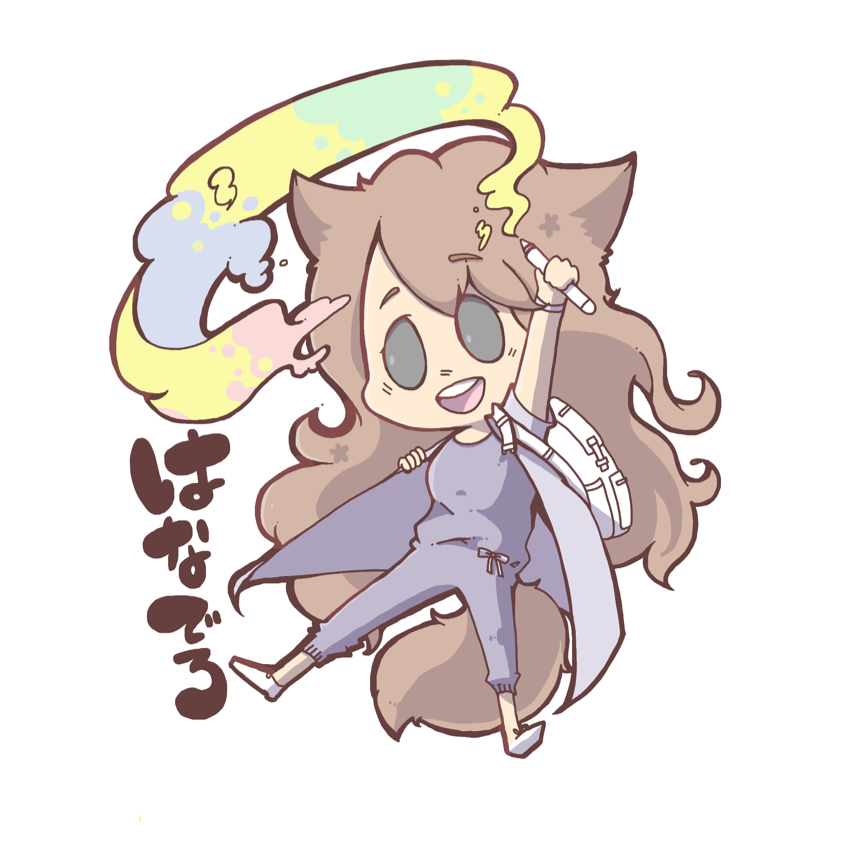 I've seen so many shows! It really depends on what's popular at the time. I've seen shows by the Shiki Theatre Company, by the Imperial Theater and even shows in 2.5D!
One of my favorites is Crazy for You by the Shiki Theatre Company. After I saw it on the closing day, I drew this illustration.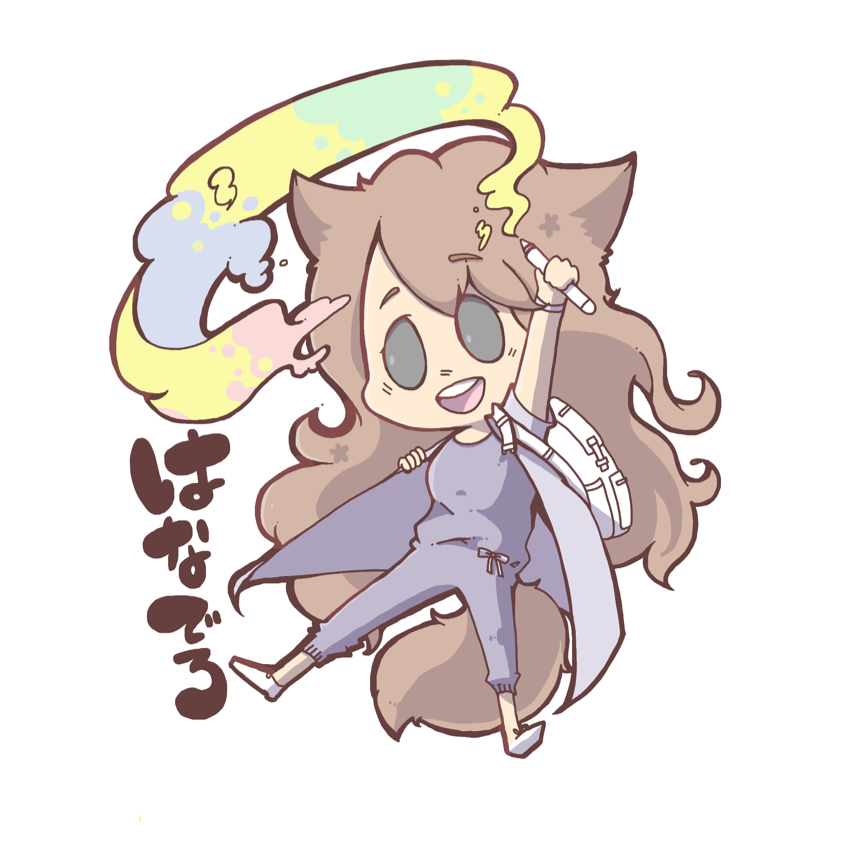 They only perform it once every few years, but this page reminds me of Utatte Odotte Happy's atmosphere.
So different from the web. Books are a whole new world!
-- How did you feel when you got the book you printed?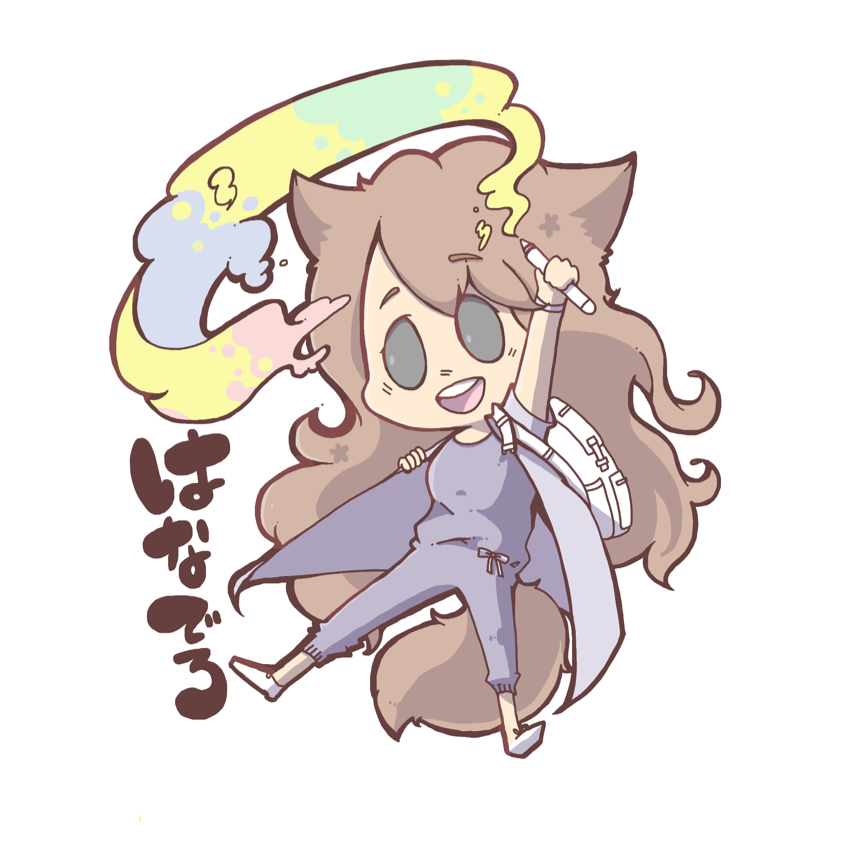 Since I usually draw my illustrations digitally, I was quite impressed when I saw on paper what I was used to seeing on my PC screen. There aren't many doujinshi in full-color, so the impact was huge!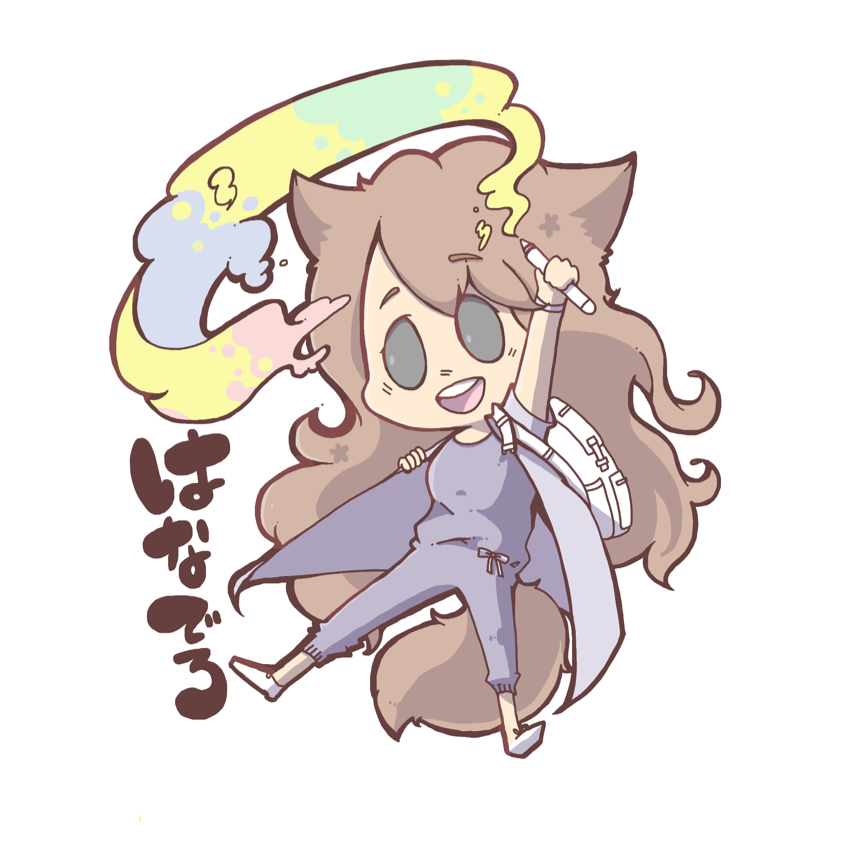 Also, I realized that the presence of all this text has a stronger impact than on the web, and the amount of information is so large! I found myself thinking "how did I come up with all these things to write?". I feel my emotions from back then are transmitted quite well.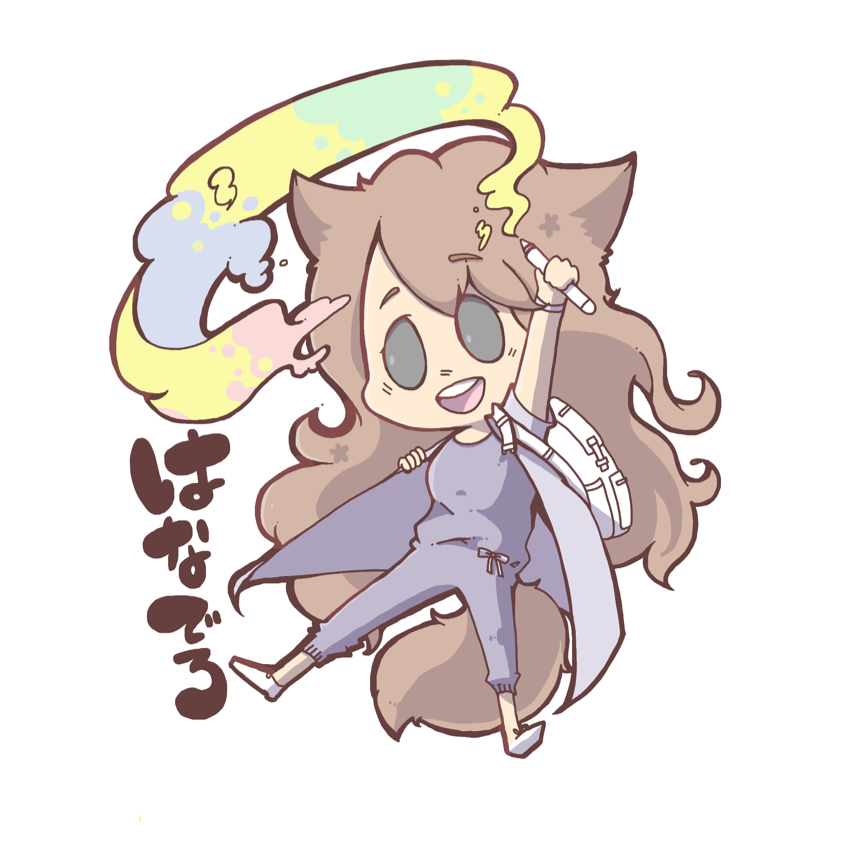 By the way, I drew these illustrations at different times and with different devices. I almost feel a difference in temperature between each page laughs). Page after page, I was reminded of how I felt at that particular time or of what I was thinking when working on a particular illustration.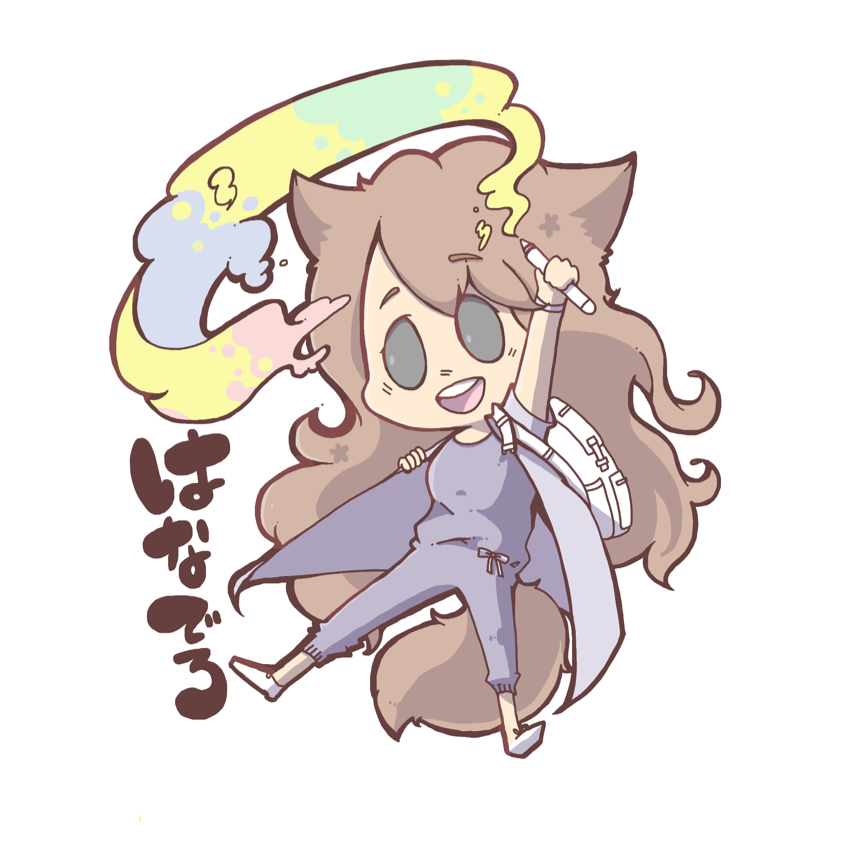 This one feels like a pamphlet I made for my own use. I remember perfectly my feelings from that time, such as "what if they never perform this again", or "I wonder if the cast is gonna change from next time". Now I'm really looking forward to the next show! (laughs)
-- I think one of the reasons why you're so looking forward to it is because you've kept writing these reports!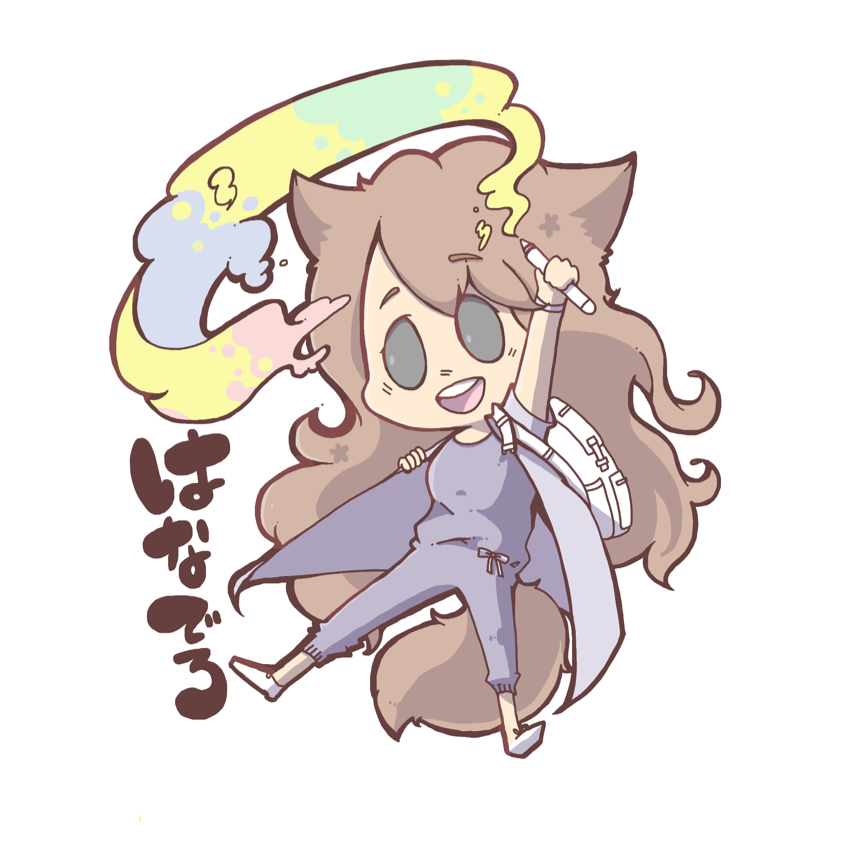 I think so. After posting my works on pixiv or on the web, I don't really have the chance to re-read them. It's the first time I read them again (in the shape of history books), and this is a perfect chance to look back at my works!
-- It's hard to create doujinshi in large quantities, but if it's just a single copy you can take up the challenge for a reasonable price.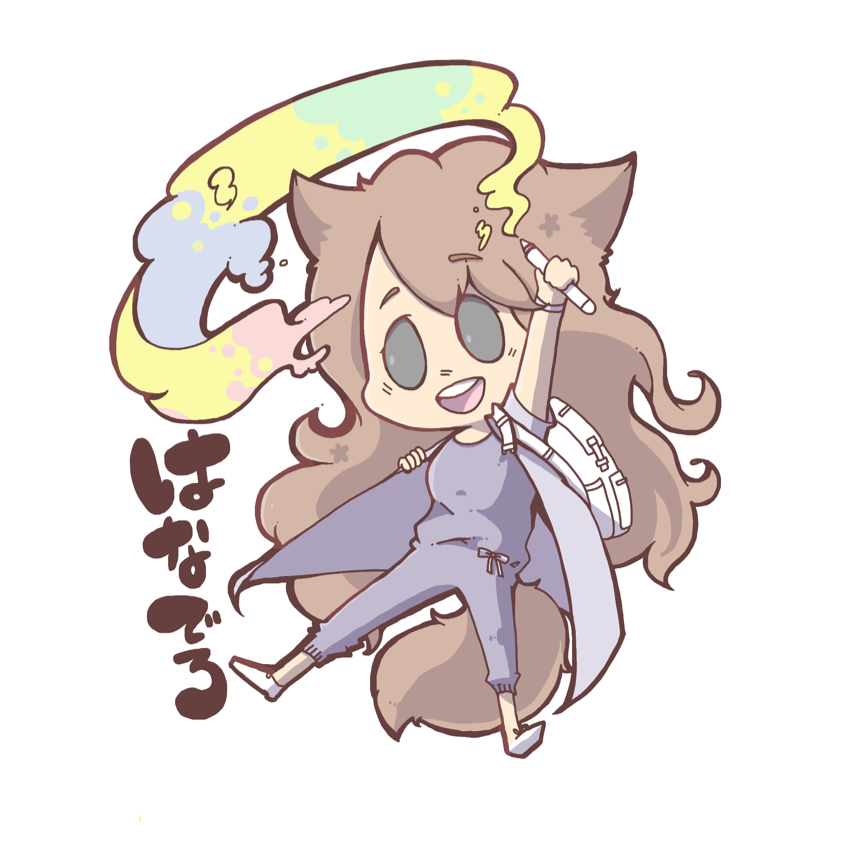 It would be hard to produce a doujinshi in full color, but being able to order even just one copy makes it way easier! It can be used either as a memorial book for myself or as a portfolio for commercial use to show others. I'm so happy that I can just pick this book up and look at it page by page whenever I want!
For pixiv users, it would be interesting to try and make a memorial book that traces your "10 years evolution", or even a yearly art book to look back at what you created this year.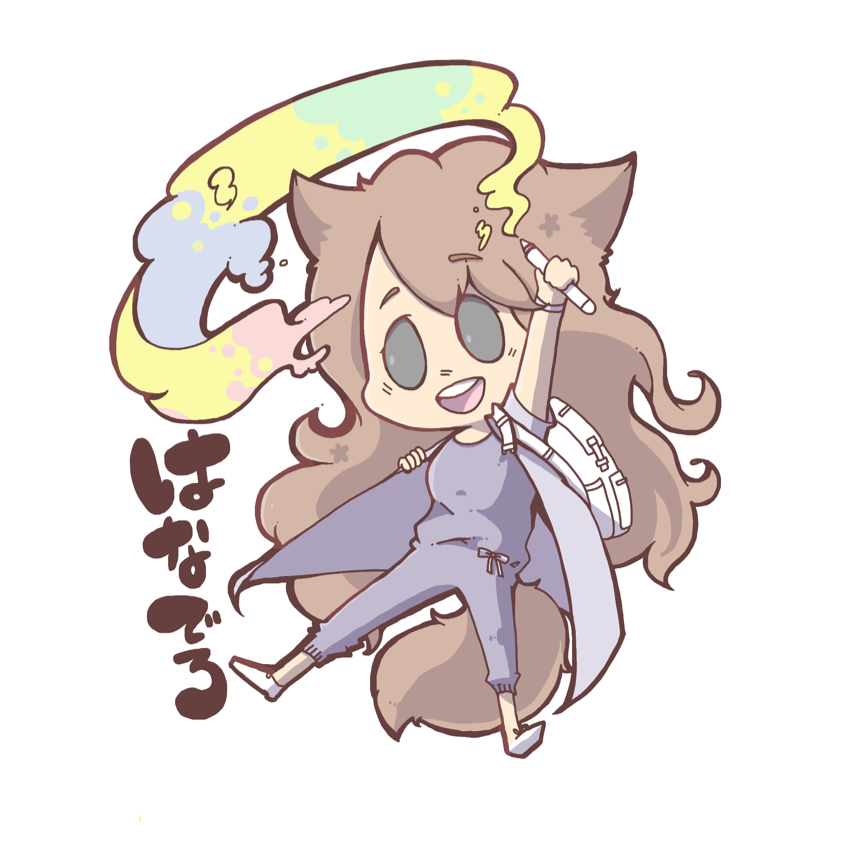 I don't really draw many illustrations, but I guess I could use these books as a portfolio to show people as a reference.
Easy even as a beginner! pixivFACTORY preview function
-- What is the hardest part of creating a doujinshi for the first time?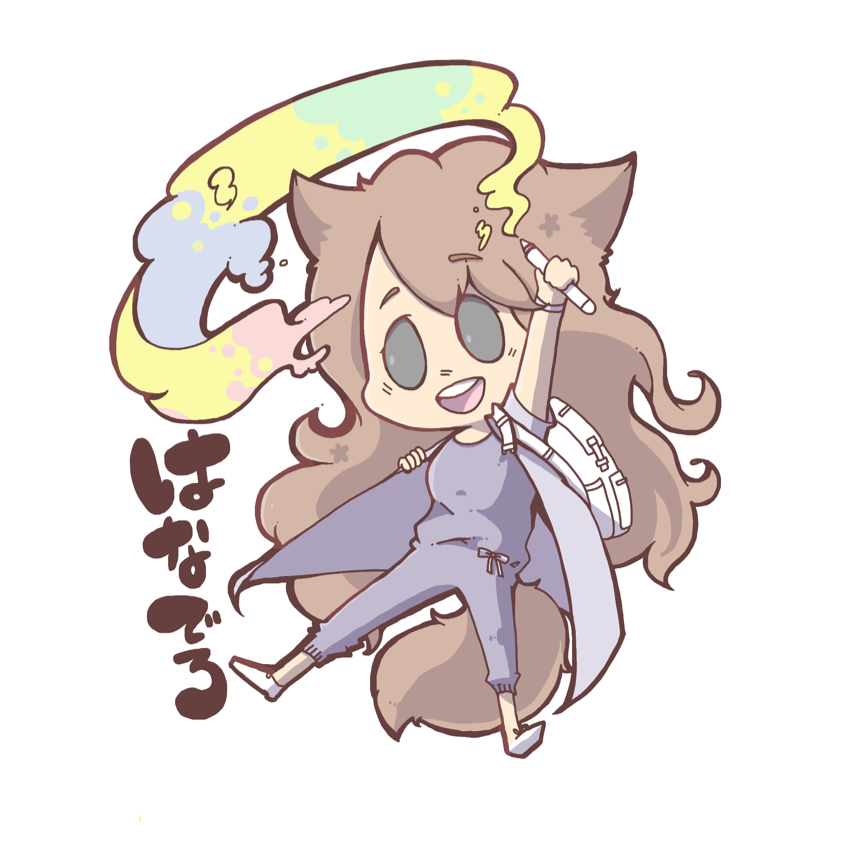 Well… You need to consider everything, including the number of pages, the binding etc. Since that of a doujinshi is a peculiar concept, it might be difficult. I guess there are people who count the number of pages in a book only after submitting it.
-- You also need to think about the actual finish. pixivFACTORY makes it way easier by providing a "preview" function that you can use to check your work whenever you want!
-- What did you think about pixivFACTORY, using it for the first time?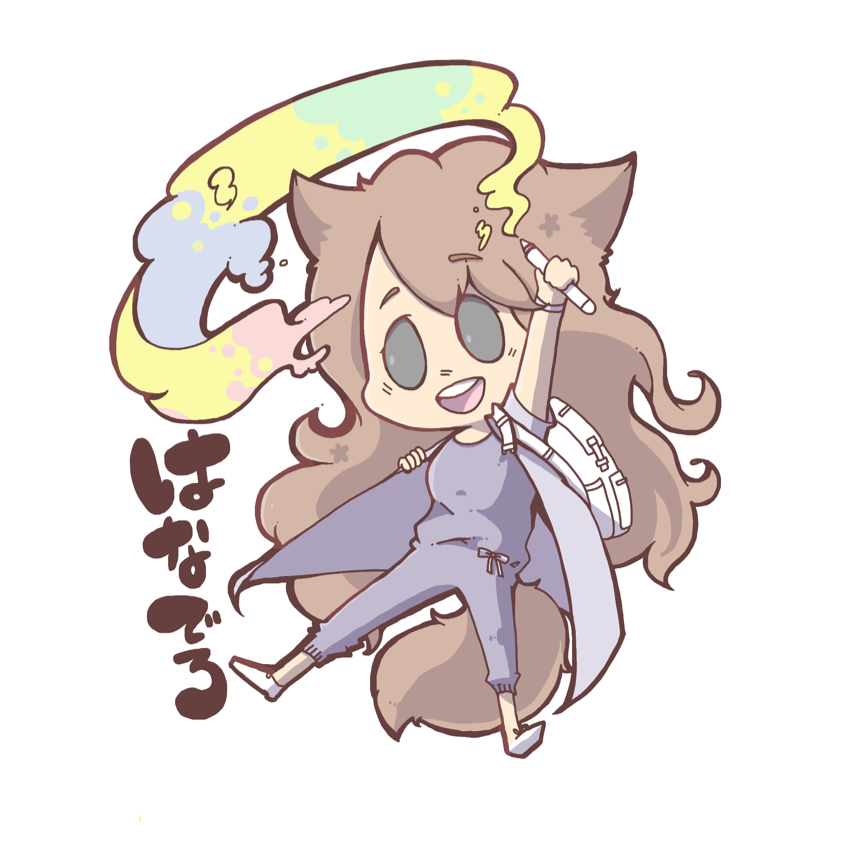 I think if you have a good grasp about size and resolution, you can start printing your own book without any major issues. I never thought of printing my works in the past, so from now on I will draw all my illustrations, even sketches, in big size. You can always resize them later!
Professor Hanadero! What to do when your illustrations are too small?
-- What if one of the illustrations you decide to print is too small?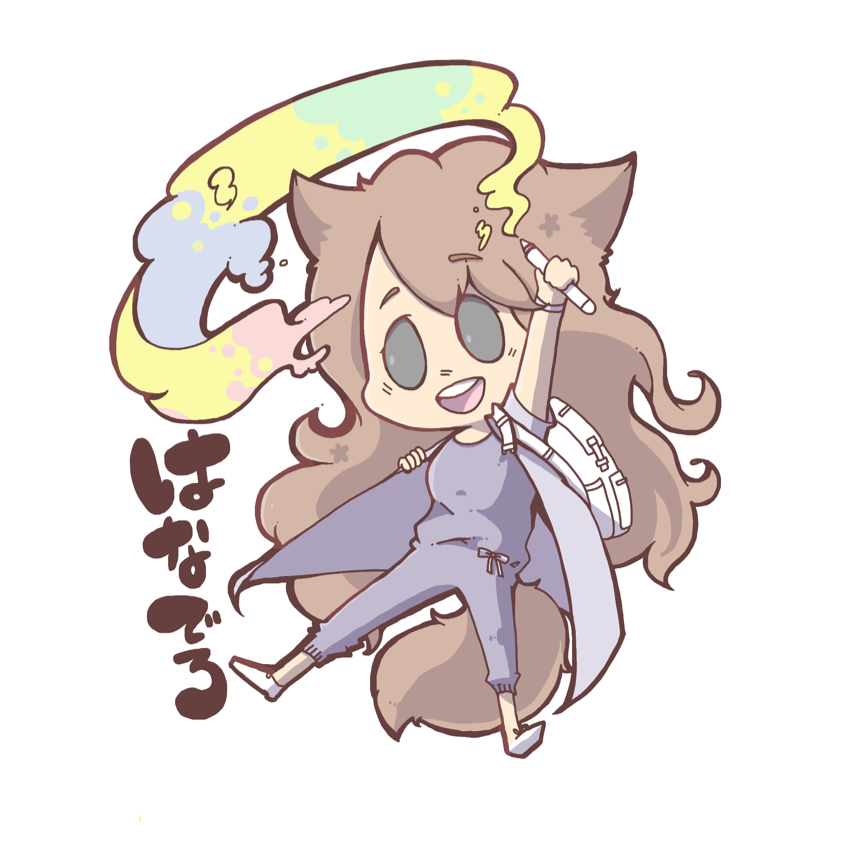 What I did, since I had so many small-sized JPG sketches and doodles, was creating a collage. It was a lot of fun!
-- I see! Collecting several small illustrations into a single collage is the way to go. So you don't have to worry about blank spaces!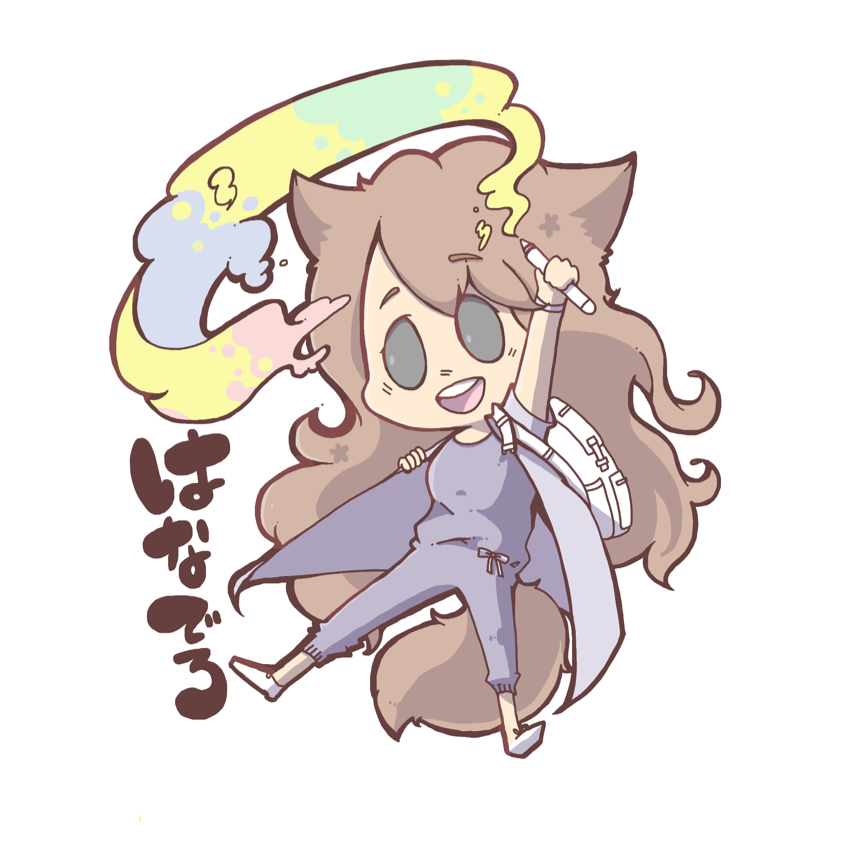 I think it creating an art book made exclusively of sketches and doodles would be so interesting! A sort of "doodles collage" I could create for myself. 
-- Many people end up abandoning the works they posted on Twitter timeline, don't they?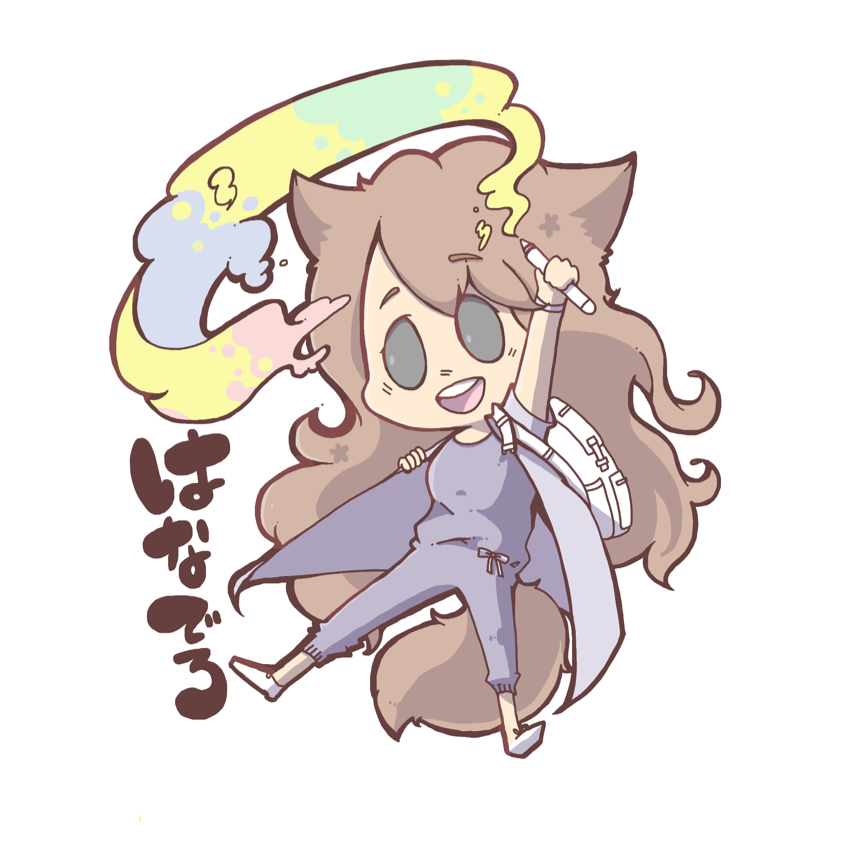 Yeah, and it's such a waste!
I thought offset printing was the best, but on-demand printing isn't bad at all! Also, since it's a memorial book, it would be great if the cover could come with a PP* finish! I would help preserve the book forever!
--  I'll make sure to tell the pixivFACTORY team!
It's okay if it's just one copy! If you want to try and create your own book…
-- Do you want to leave a message to all those who are thinking about creating their very own history book?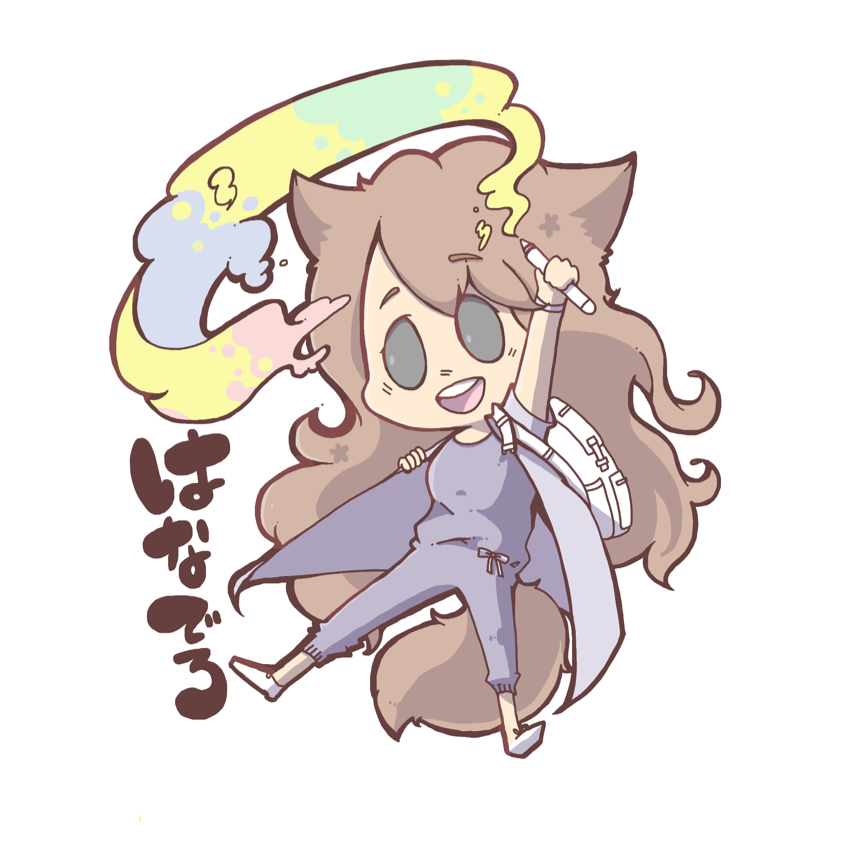 I think it's not something that happens every day, being able to print even just one copy of a doujinshi. Once I printed my own art book, I had a chance to review my work objectively. It made it easier to set my new goals, for example "in the future I want to draw this particular thing", or "I want to create more books".


I guess many people think that when it comes to paper, you have to go all out. That's why many creators hesitate to create their own art book! Of course, it's a lot of fun to draw a single illustration, but creating collages with our old works can be a blast as well!
Don't think too much about the cover or about the contents: just go with the flow and just try!
1000 Winners! First come, first served! On pixivFACTORY, you can print one copy for FREE!
Have you ever thought you'd like to print a book…? Thanks to a special campaign currently ongoing on pixivFACTORY, 1000 winners on a first come, first served basis will have the opportunity to print a doujinshi (1 copy) for free!
Even beginners can create their own book, and experienced creators can enjoy producing prints or re-prints of their works.
You can print even just one copy, so
you won't have to deal with a stock of art books!
Use your books
as a sample or as a present
. Check out the links below for all the details!