Virtual Artist Camomi Camomi gives VRoid Studio a try!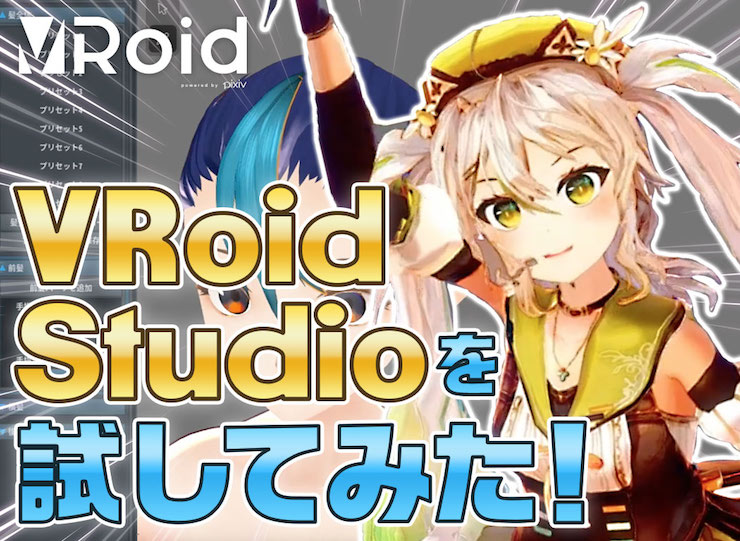 There are presently more than 4,000 virtual YouTubers. In contrast, the threshold of 3D model design remains high... That's where "VRoid Studio" (hereafter referred to as"VRoid") comes in. It is a program that allows the user to operate it intuitively, like an illustration software, in order to create characters.
This time, we have invited Camomi Camomi (鴨見カモミ), a virtual artist who is also an active illustrator, to give VRoid in its development stage a try!
── Please introduce yourselves.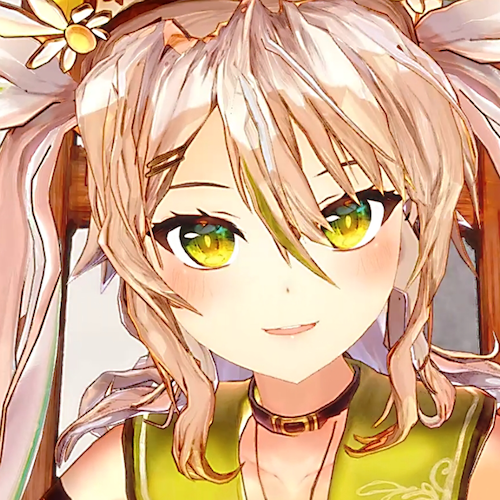 Hello, everyone! I'm Camomi Camomi and I'm a virtual artist.
I debuted in June. To know more about me, please check out my self-introduction video on YouTube and my Twitter account! Today I am given the honor to try VRoid and I'm so excited about it!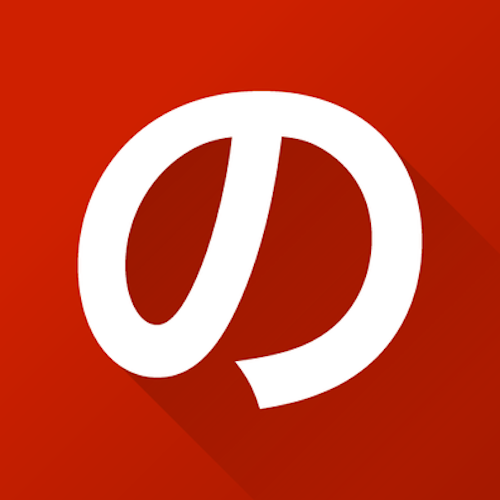 Hello. My name is Norio. I'm the General Manager of pixiv Management Office. Currently, I'm also the planning, production, and product manager of VRoid in my capacity as the New Technology Project producer. The concept of VRoid was established last year (2017), sometime in October, but the actual production started in February this year.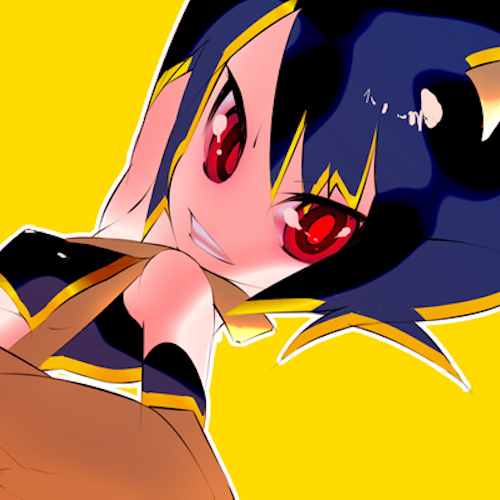 Hello everyone, I'm sigepon. I do game remodeling, such as the Atelier Series (from Rorona to Shallie), as well as look development of event-oriented VR works.
The demand for 3D characters is increasing, even as we speak, and I've always wanted to make the process of creating 3D characters into something that is easier to do--I want more people to be able to do it and I want to diversify the potential of its expression. Just when I was having those ideas, Norio approached me and all of a sudden(!?), after a chat that lasted until morning, it was decided that I would participate in the VRoid project starting this June to give expression and technological support.
── VRoid hasn't even been released, but the public seems very excited about it.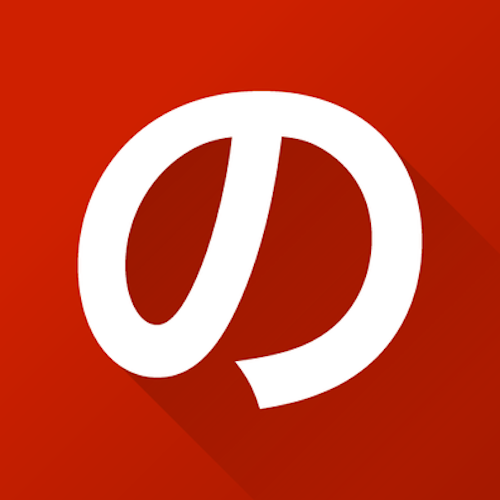 We have received a lot of questions and inquiries and while I feel grateful for these reactions, I also feel great pressure (laughs).
There are still features that cannot be used yet, but I want Camomi to try the program and have a hands-on experience.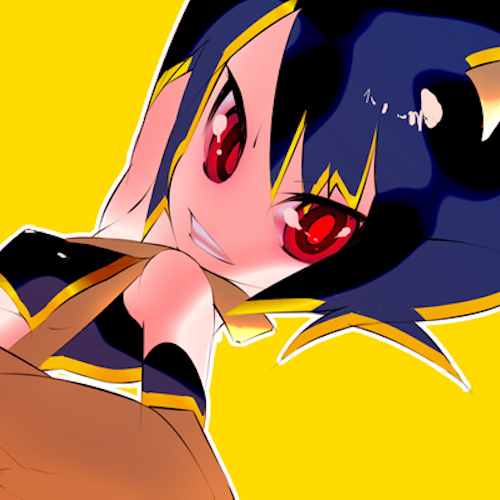 Actually, the beta version that we sent to Camomi doesn't have the Save and Export features, so if you happen to accidentally close VRoid Studio, your hard work will go down the drain. Please keep that in mind!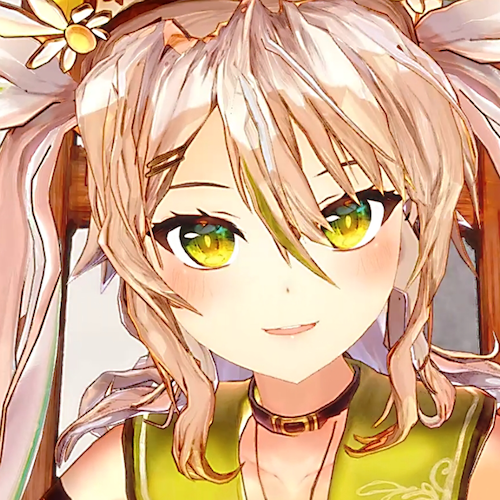 It will be the first and last time I see it (laughs).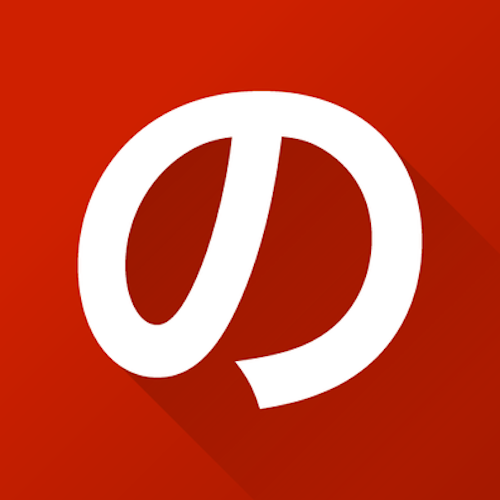 Of course, the final version will be equipped with Export and Import features!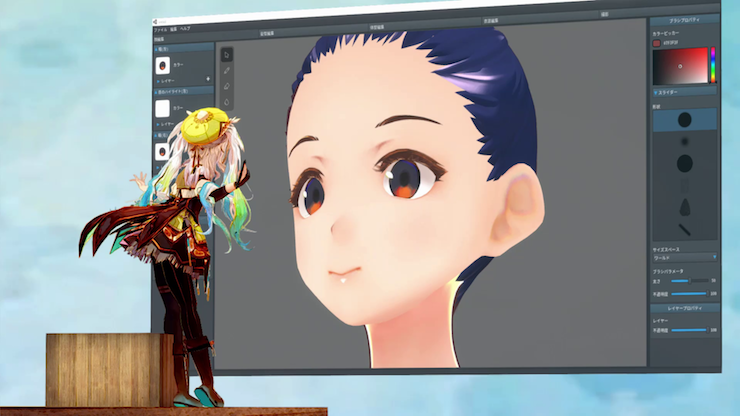 ── Well then, Camomi seems to have finished installing the software. Please go ahead and try it! Dear readers, please refer to this video.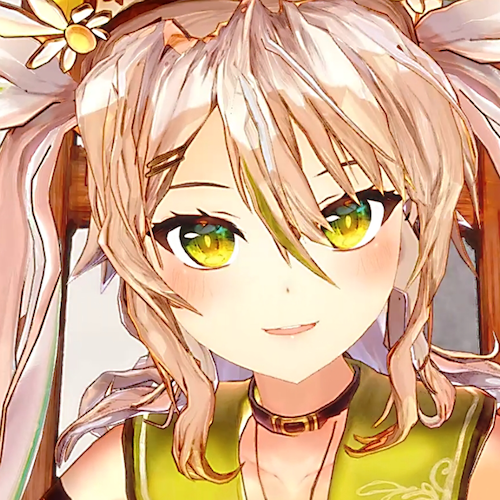 First of all, in terms of hairdo editing, it was a lot like drawing in the sense that I could build a rhythm of drawing a line and deleting it using the Undo feature, so I felt that I was able to draw intuitively. Also, I usually spend an entire day just to create Camomi's hairdo, but I'm very impressed because I could achieve this much progress in 5 minutes using VRoid.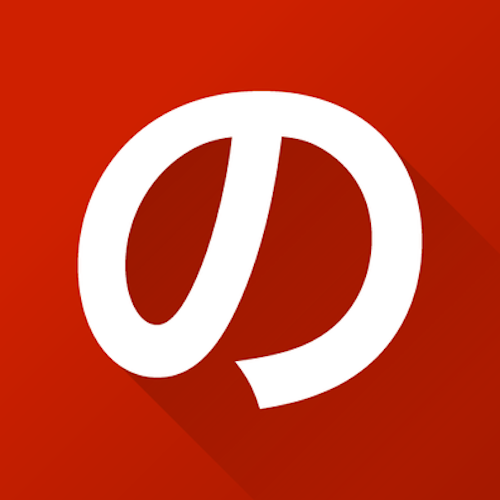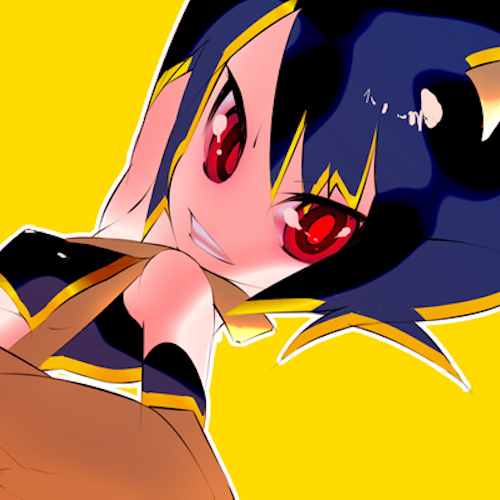 Wow! (cheers)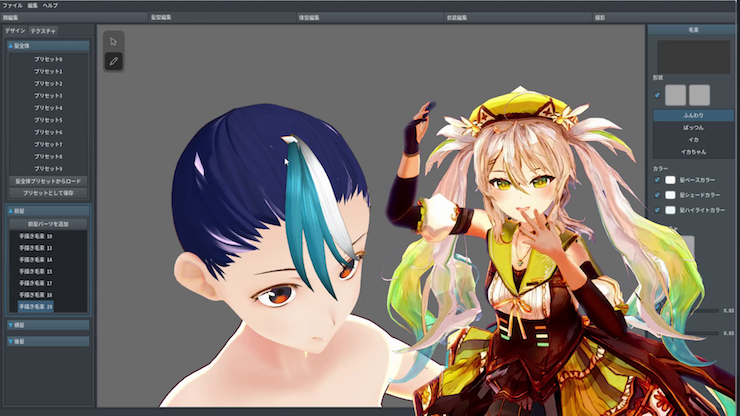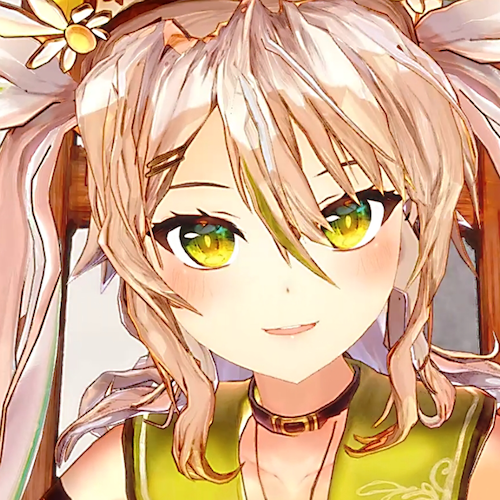 It's totally different from existing 3D software and I could tell that VRoid was developed to be used like an illustration software. This software allows me to adjust the thickness and color of each hair tuft, so I really can just start with a rough shape and adjust the details later on and I think that's a great point. One thing though, it's impossible to adjust the position of the hair tufts later (laughs).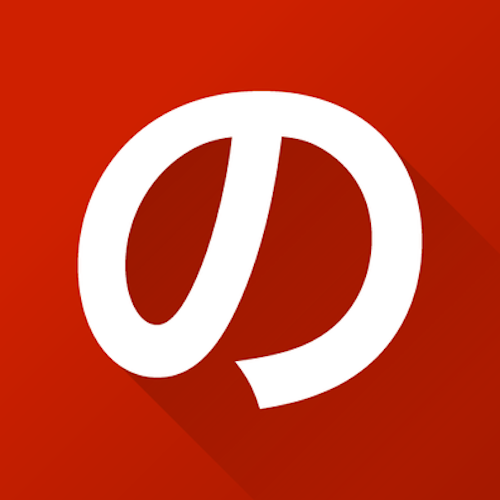 We are... planning to make it possible... one day. Yup (smiles wryly).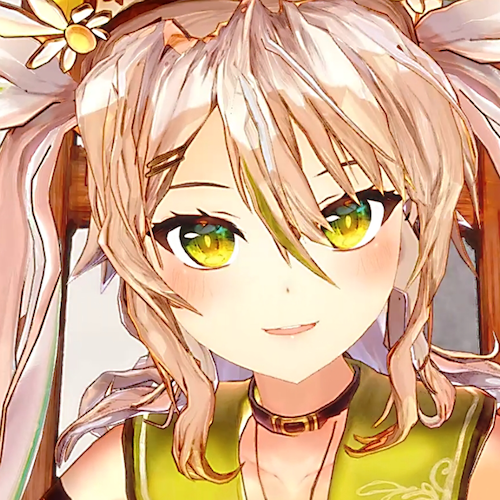 Also, there's plenty of options to adjust the thickness and width of the hair tufts with. I feel like artists have their own favorite ways of drawing hair and the silhouette, but with VRoid, I think they will be able to retain most of their 2D drawing styles and formula because the software allows them to do so.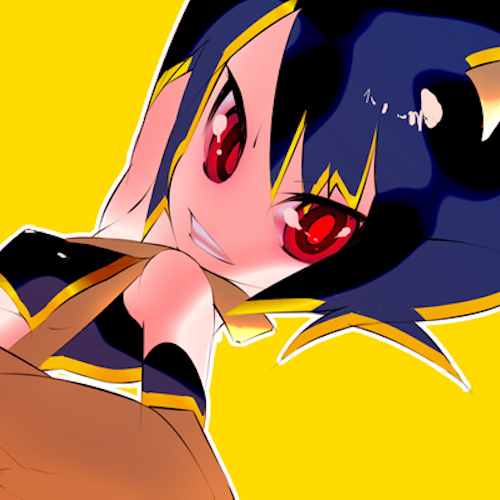 We're glad to hear that...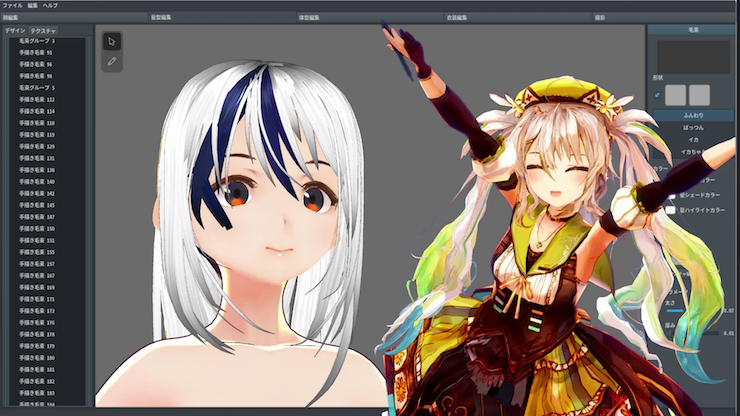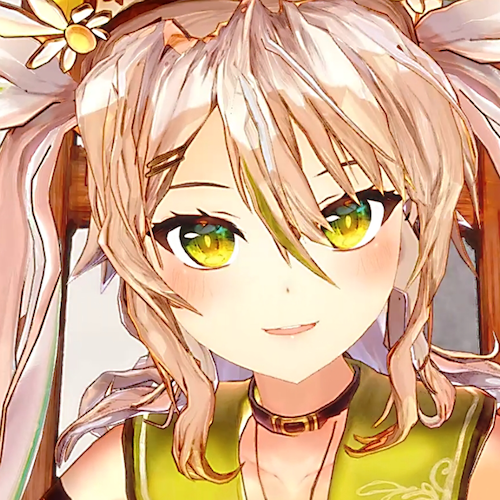 My wish is to create an exact copy of Camomi using VRoid, but do you think I can make pigtails with the software? Or will it be a challenge? Also, what about cat ears?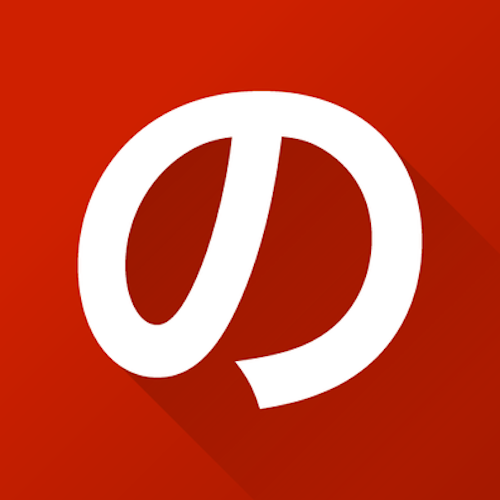 The feature to create pigtails… may be equipped in time for the release… Maybe...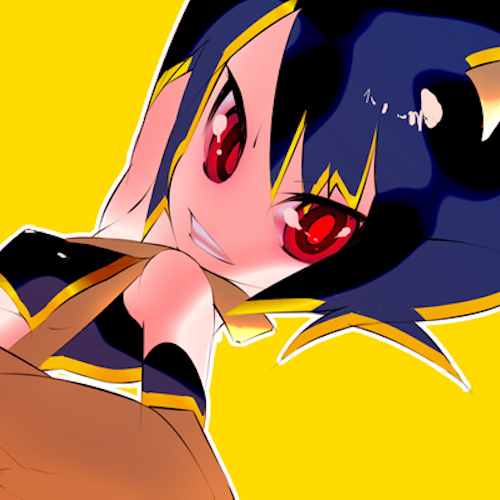 Considering the current status of the software, I think you can use hair instead to mimic cat ears.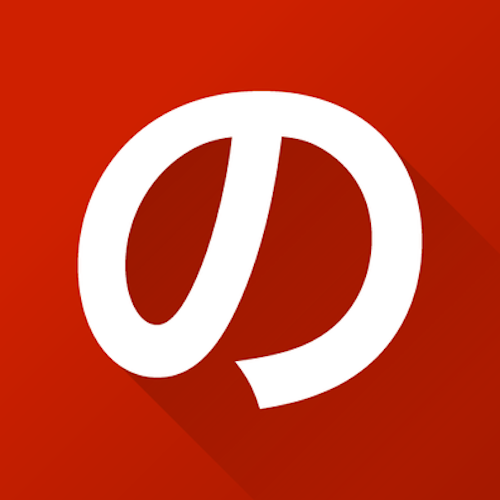 Hair antenna is also a highly demanded feature, so we'll see what we can do about it. We'll do our best!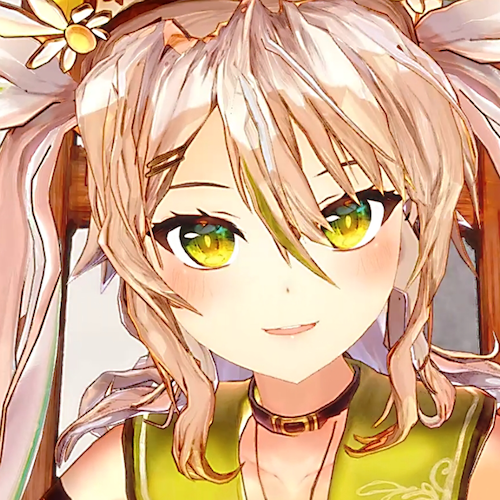 Next is: face editing. Before coloring, the preview of the brush shape gives us a real-time simulation of how the 3D model will look like after coloring. It's a useful feature because normally when we attempt to color a 3D model directly, it's difficult to tell where the brush will land.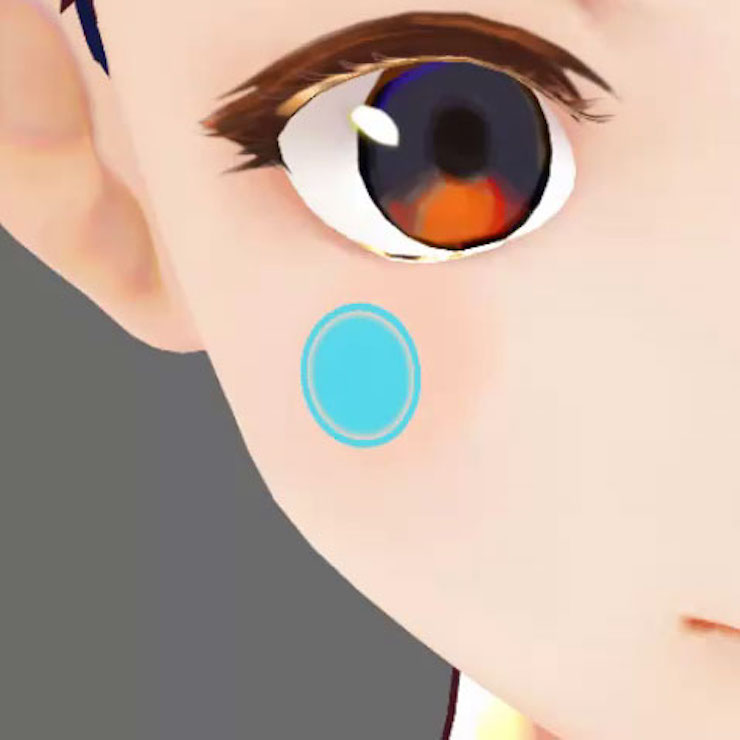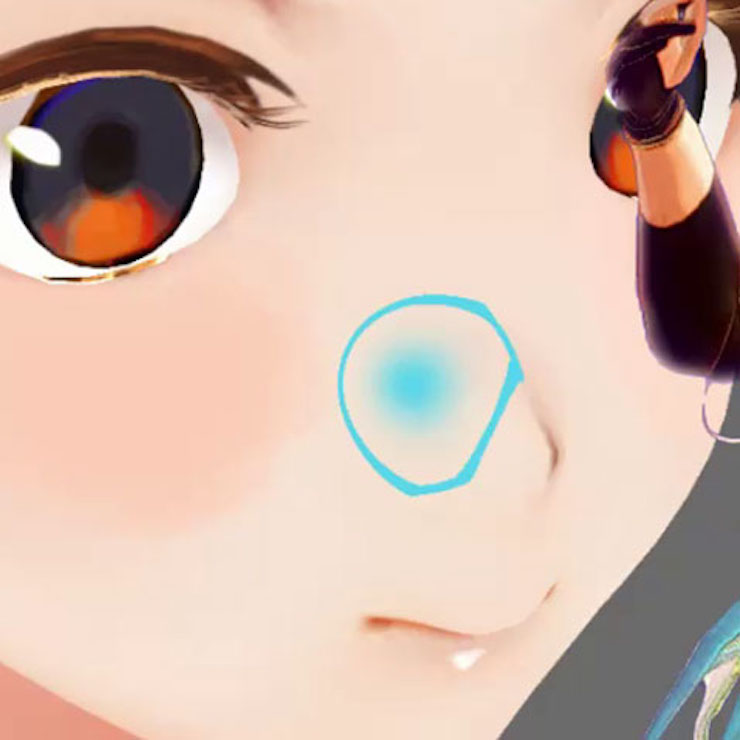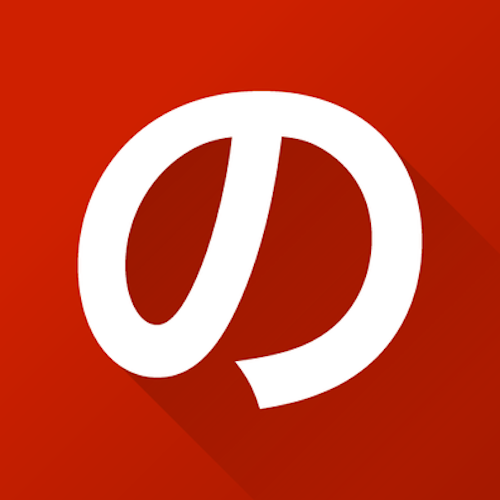 There's a bug in this beta version, but… There's supposed to be another screen at the right side of the 3D face, showing the UV unwrapping (i.e. the 2D mapping of a 3D face) which you can also draw on.
Whatever you draw on the UV unwrapping screen will be previewed in real time on the 3D screen. Some people like Camomi, who are used to operating 3D software, may actually find the other screen easier to draw on.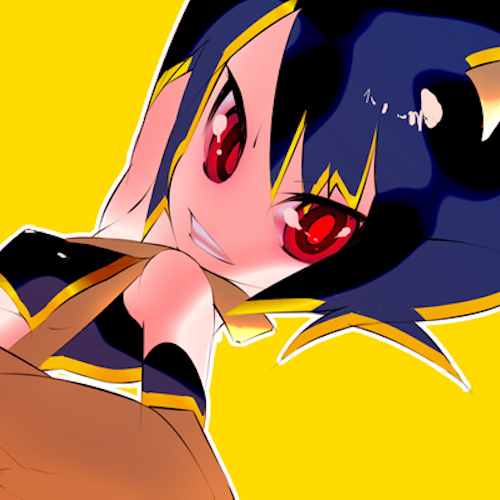 We refer to the main VRoid models as A, B, C, and now we're using D model, which we have given the moniker "Dorothy", and this model will give users a higher degree of freedom in terms of shaping eyelashes and eyeballs as well as more options for face editing.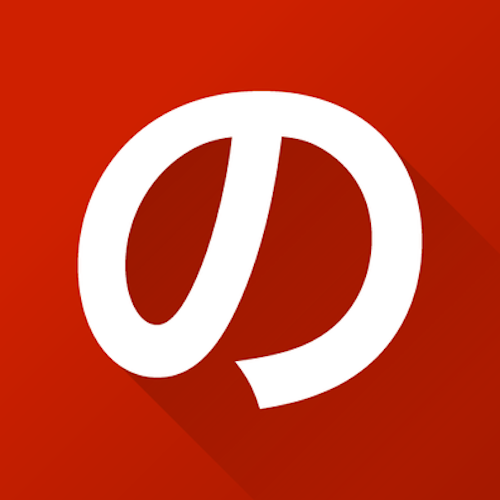 We will equip these features in time for the July release.
── A-Are you sure you should be saying it now?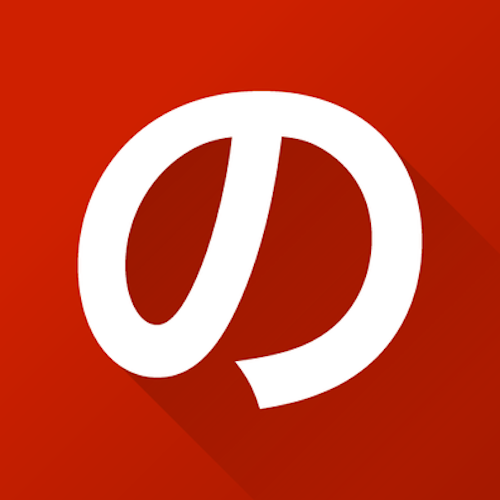 Yes!
Also, I have a question for Camomi. I think artists don't usually draw their character's hairdo, face, and body separately.
With VRoid, these things are categorized into separate groups, for instance, hairdo editing and face editing, and so artists will have to build layers. It's quite a unique characteristic, but did you feel uncomfortable with it?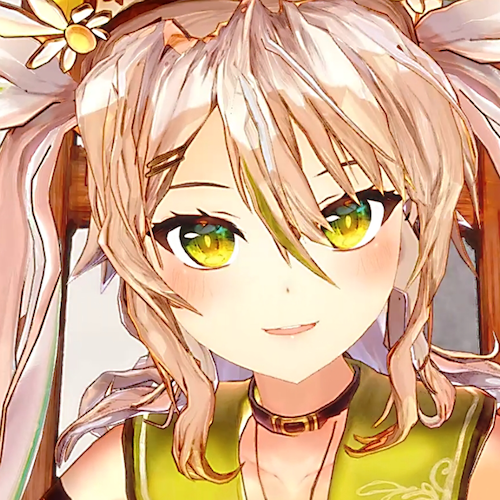 Not really. When using other 3D software, I use masks anyway so that I won't draw over parts that I don't want to overwrite by mistake. But I do think that a Mirror tool might be a nice feature to have.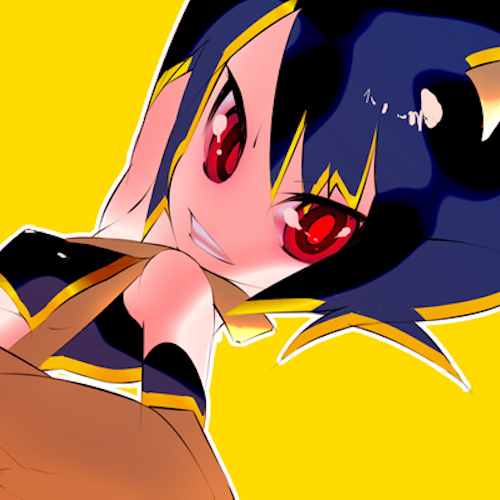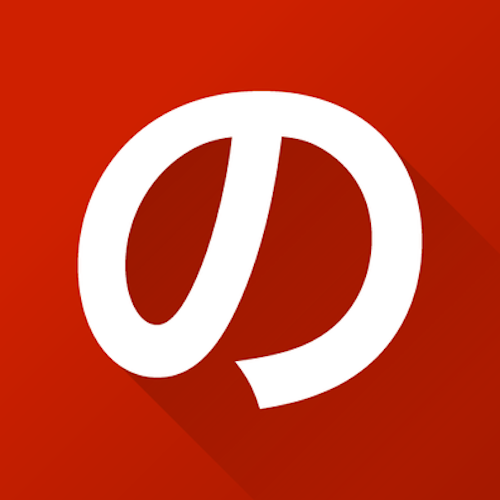 In other words, a feature that will automatically mirror the side that you have finished drawing to achieve bilateral symmetry. You're right, it will be a useful tool to have in VRoid as well.
── By the way, I notice there are "Figure Editing", "Costume Editing", and "Snapshot" tags next to "Face Editing" and "Hairdo Editing" tags on top of the VRoid screen. What about these features?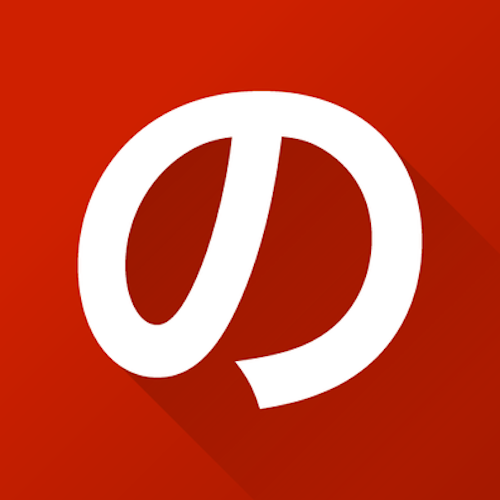 Those features can't be used in this beta version, but we do hope to make it in time for the July release.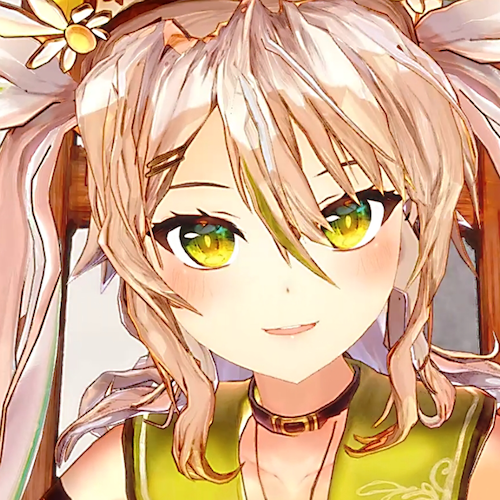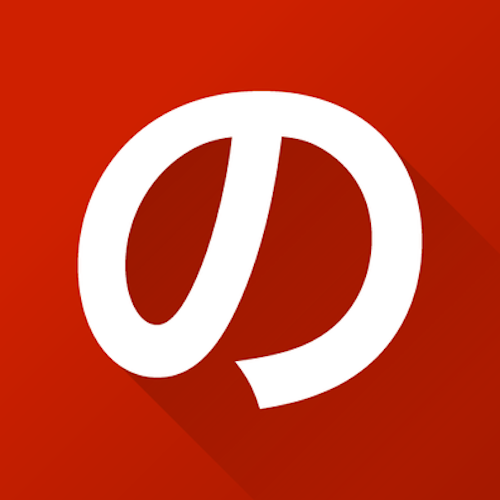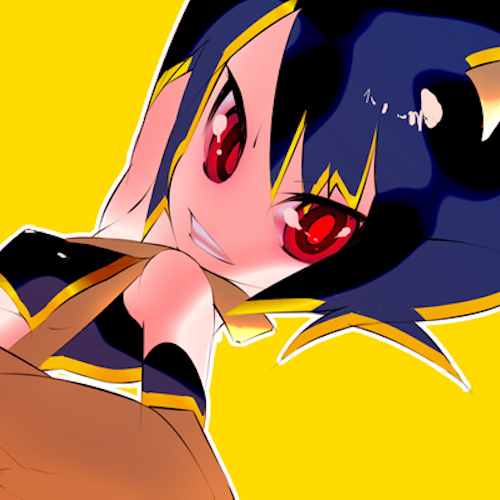 Hehehehe (laughs).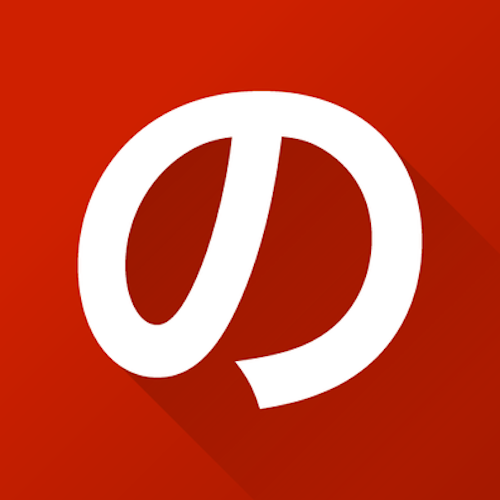 Well, we've at least completed the prototype. "Costume Editing" is actually more about choosing a costume among preset costumes than editing one.
── Now all that's left is to look forward to the release of the software. Is there anything you want to say to the readers?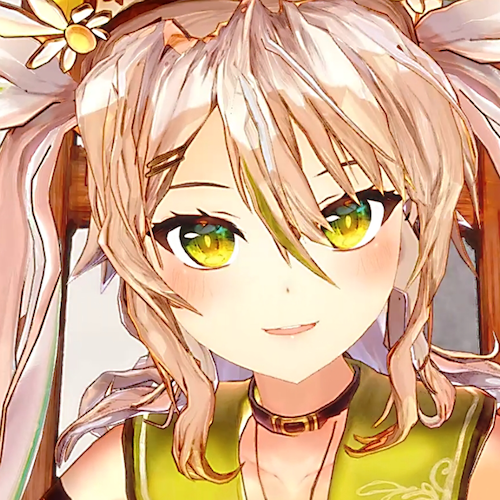 Camomi's dream is to reach the creative frontier and considering the place that VRoid is aiming at, I guess VRoid and I are like-minded in that respect.
I think more and more people will have access to illustration software, giving birth to ideas that get increasingly interesting and diverse expressions, which is why I have high expectations for VRoid development! Camomi will also continue to earnestly work as a virtual artist, so please look forward to my future works!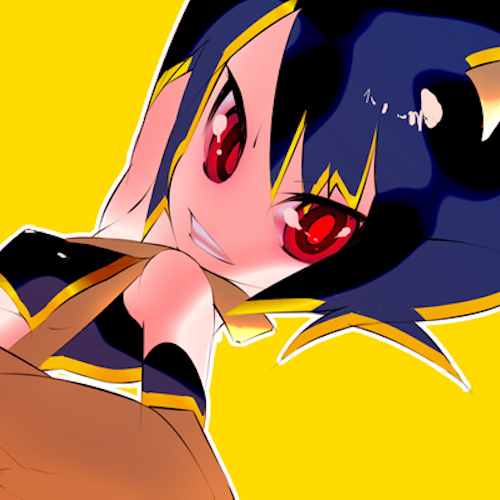 Up until now, I have delivered my works to my audience as a professional artist. But now, I want the audience to experience how fun a creative process can be.
VRoid was created based on our wish to give anyone, including those who can't draw, the ability to easily draw what they've always dreamed of or imagined. We hope that VRoid will serve as a starting point from which our wish may become a reality.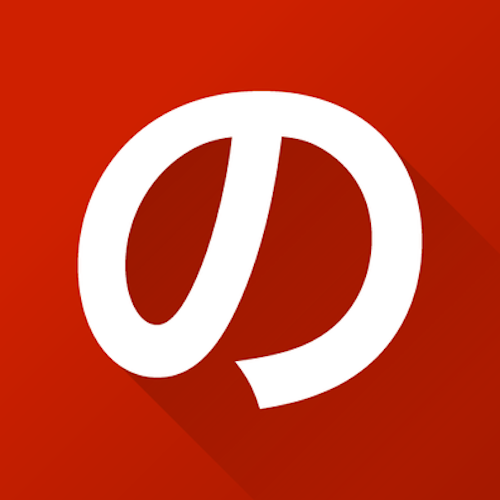 We want a lot of people, particularly artists who have never drawn a 3D model before, to try VRoid.
Of course, we also want people who have faced disappointment in their attempt to make 3D characters to give 3D another try by using VRoid. From then, please feel free to become a virtual YouTuber or a babiniku (バ美肉; a term that refers to someone who uses a beautiful girl as their digital avatar) (laughs).
You can also use your 3D characters to make anime and video games. We hope that people will challenge themselves by using VRoid and creating 3D characters in order to produce works that exist because 3D characters do.
Apply now to gain early access to "VRoid Studio"!