Hypnosis Mic pixiv DIVISION BATTLE Spotlight - Check out the winning works and our free wallpaper!
You can download the wallpaper created to celebrate the victory of Shibuya Division, which managed to gain the largest amount of points during the pixiv DIVISION BATTLE, by accessing one of the links below.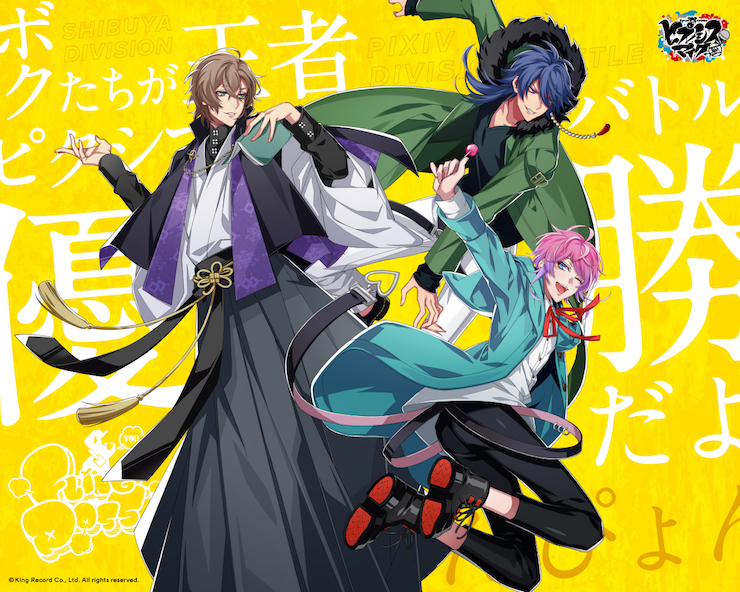 The winning works will be displayed during Hypnosis Mic -Division Rap Battle- 3rd Live @Odaiba 《韻踏闘技大會》, so please check them out on the day of the live performance! Thank you for your participation in this battle!