Ryosuke Fukai from ARMS NOTE Presents: Tips on How to Create the Ultimate Teleworking Environment - Remote work is no longer a temporary arrangement.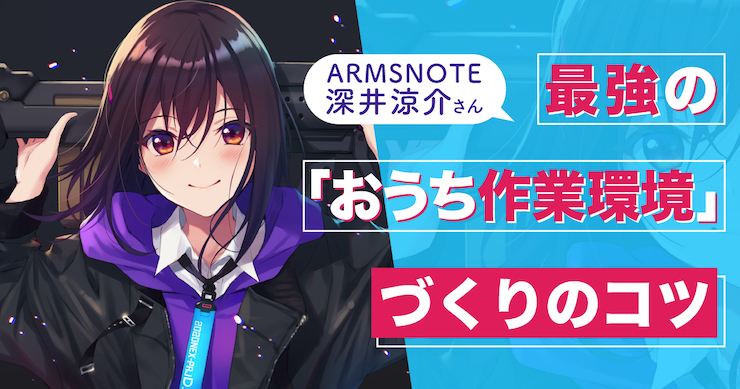 The age of COVID-19. With all the remote work and distance learning, it's no wonder that many are encountering a range of issues. Some may have a hard time dealing with online-only interactions, while some may find their own home unsuitable for the long hours of studying or working.
We interviewed Ryosuke Fukai, a creator who's always keen on tackling the challenges of the "new occupations" such as those of the illustrator and the VTuber producer.


Since he now does most of his work and meetings from home, we asked him for advice on the most common problems that our readers, who draw illustrations as a hobby or for work, often encounter while engaging in remote work. We will cover topics such as:
・The digitalization of work
・How to be productive when working remotely
・How to create an environment that encourages productivity
In the second half of the article, we'll face the age-old question: "What are the best PC specs for working at home?" and take a deep dive into the best PC recommendations and specs for illustration, as judged by a pro.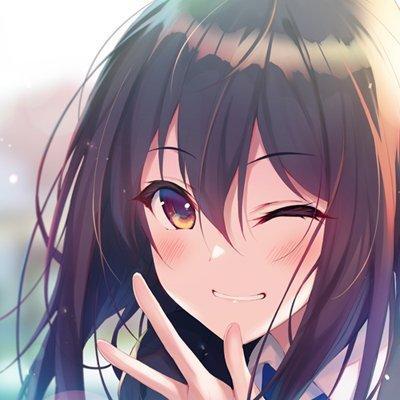 Ryosuke Fukai
Illustrator. Making use of his experience in industrial design, he has developed ARMS NOTE. This concept merges realistic gadgets and beautiful girls. It has already been made into Figma figures and was chosen as the protagonist of a solo exhibition in Akihabara. Currently, he is involved in creating VTuber illustrations in the VTuber circle 'DiSPLAYER' and also works as a VTuber producer. He is in charge of the monster designs for Guilty Crown DANCING ENDLAVES and Ultraman X as well as the 3D costume styling for Kagura Suzu and Yaezawa Natori.
Debuting as a mangaka in a rural area = meetings and assistants are online-only!
── How did you get started as a professional? What did your first work environment look like?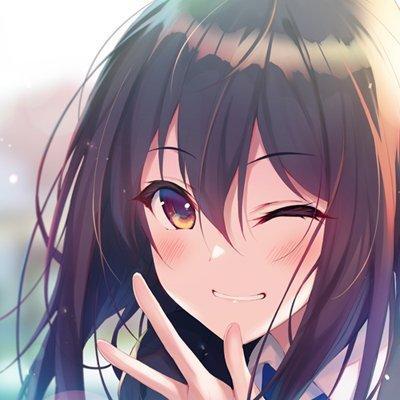 I was drawing manga in doujinshi and posting my illustrations on pixiv when I was approached by someone, who was the editor of ASCII Media Works at the time, to make a comic book version of the prequel to the anime Guilty Crown. The manga adaptation of Guilty Crown DE was my debut.


Up until then, I had been drawing manga by hand using pen and paper, but that job led me to get an LCD tablet and set up a fully-digital drawing environment.


As for the PC, I was already using one that I built myself. My father has always enjoyed building PCs as a hobby since the Windows 95 boom, so the first PC I got (and the first I ever used to draw digitally) during high school was also a hand-me-down from him.
── So your debut was as a manga artist! Was there a reason why you went full-digital?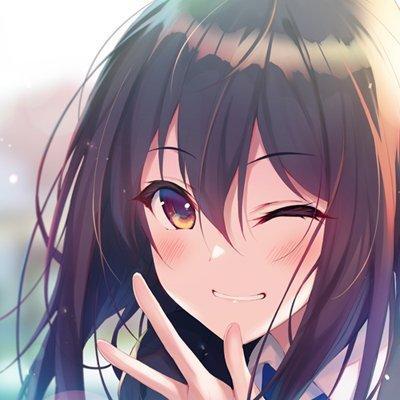 The manga
Guilty Crown DE
was very much like my current style of work, with a great deal of machinery and gadgetry in it. I had to draw all the basic characters (men and women, young and old), mecha, vehicles, aircraft, weapons, backgrounds, etc., all by myself. So
I took advantage of the perks of digital drawing to create brushes of dust and debris, and to streamline the work nicely by converting mecha and backgrounds I'd already drawn once into reusable material
.
Unlike today, I was living in my hometown in Oita Prefecture back then, so I think it's great that I was able to work on the series without any major limitations, all thanks to digital drawing and the online environment. By going digital, I could also pass the data and materials to my friends, who would occasionally ask for drawing help, and we could check each other's work and receive the finished data.

── Since you lived in quite a rural area, were your meetings all online?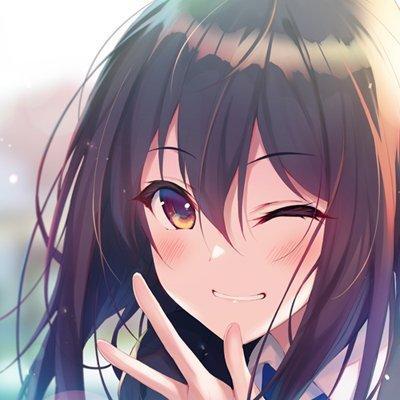 Yes, that's right. In those days, I was still having web conferences with the editors and the draft planners in charge of the project.


That series ended in 2014, and a short time later, a new trend came along that is still going strong to this day: using social media to get people to see your original work as it happened with Kiseki Himura's Tawawa on Monday.


That's when I started ARMS NOTE on Twitter, thinking that I wanted people to see what I was good at.
── ARMS NOTE has also been made into action figures and featured in a solo exhibition!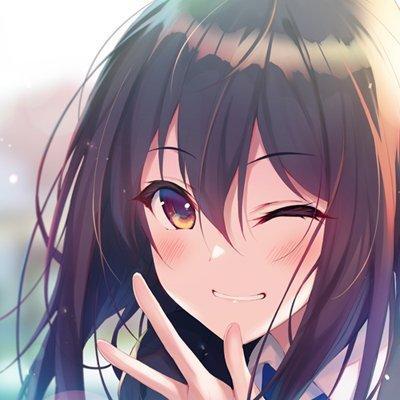 As I kept working on ARMS NOTE, I secretly hoped that someone would see it and eventually take action. Thankfully, soon after the release of the work, I received an offer from Magic Mold to make my work into a figure.


After that, I had the opportunity to turn the girls in the series into Figma figures, and in 2019, I was asked to do a solo exhibition in Akihabara, from October to November.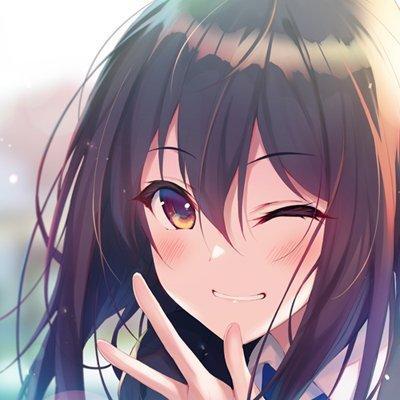 During the same period as the solo exhibition, I was also involved in other work: the planning of the ARMS NOTE collaboration events at the maid café AKIBA ZETTAI RYOIKI A.D.2045, also in Akihabara, where I helped plan the food collaboration and was in charge of designing the uniforms.


In 2019, the year of the ARMS NOTE exhibition, I moved from Oita Prefecture to Tokyo, which allowed me to have more face-to-face meetings, in addition to the online meetings that had been my norm up until then. Being able to check out the venue for yourself and seeing the real thing has its advantages when it comes to organizing solo exhibitions or working on making a figure, for example.
Working online as the producer of a VTubers group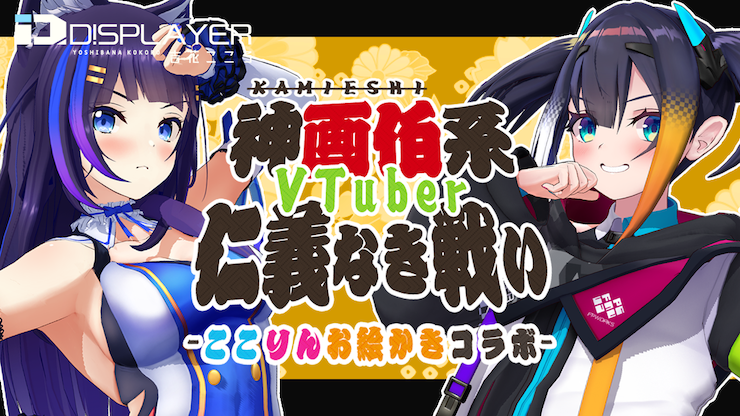 ── How did you start working on your VTuber project?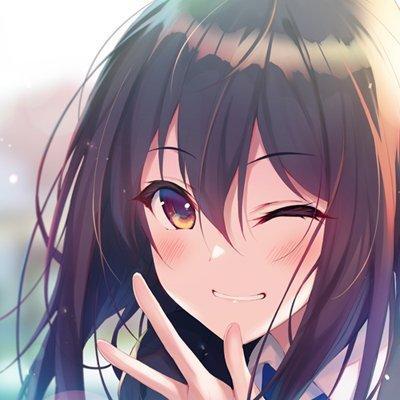 While working on ARMS NOTE, I had the chance to produce and art-direct the figures that we completed after repeated edits and meetings, and I also supervised the ARMS NOTE exhibition, which made me realize how enjoyable it is to work with people. That's when I began to envision the idea of becoming a VTuber producer.
Coincidentally, that was also the time when the "posting your own works on social media" movement gave birth to another trend ー that of creators collaborating with each other to create new projects. An example of this is SSS by applibot (Triple S by applibot), in which Mai Yoneyama and BUNBUN took part. It was just the push I needed.


That's how I launched the "circle-type" VTubers project "DiSPLAYER" with my friend Pomp-chou, who I got to know through ARMS NOTE, and VTubers Yoshibana Kokoro and Rinka Raizenbain.

── DiSPLAYER is currently managing Yoshibana Kokoro and Rinka Raizenbain. How do you make things work?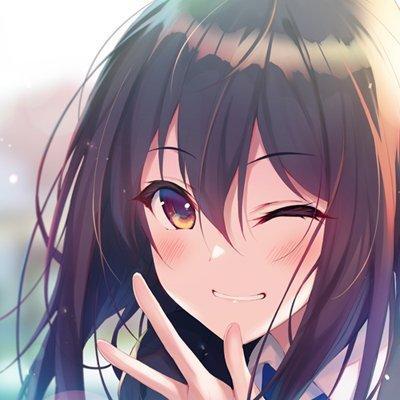 I feel that our ability to communicate is what allows us to take on so many different challenges.


More than two months have passed since their debut in August 2020, and I'm happy to say that both VTubers are generating some buzz. We want more people to know about us and enjoy our work through personal challenges, collaboration projects, and utattemita song covers. But more than that, we want to focus on what we can do while having fun, without necessarily rushing to move forward.


We praise each other's strengths and point out each other's weaknesses, work them out, and make improvements. I feel that DiSPLAYER is made up of people who are capable of this much, including myself.


VTubers are really hot content that is constantly evolving and changing in many ways. I'm hoping that in the future there will be more "circles" like us and that this world will turn out to be even more fun.
This is how to tackle remote work! Fukai answers all of your questions!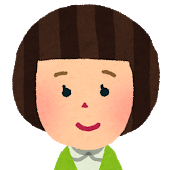 Q. Since remote work is becoming more and more common, I would like to get a PC for my home. What are your PC's specifications?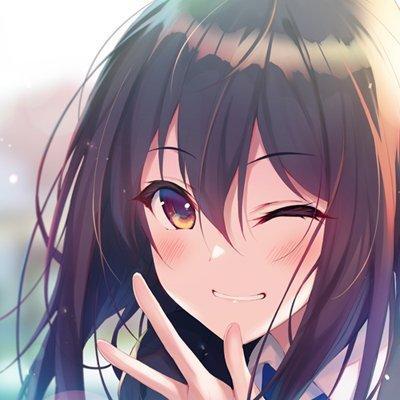 A. Those who work as illustrators or designers tend to temporarily store all their data on their desktop, so I especially recommend an NVMe SSD mounted on the M.2 connector to improve your PC's reading and writing speed.

I am using the G-GEAR neo, which I ordered as a Build To Order from PC manufacturer Tsukumo. It's a gaming PC, but it's also customized for heavy use with image production software. The graphics card is a GeForce GTX 1080 Ti.


I use two types of storage: an M.2 SSD (500GB) in the C drive and a Western Digital HDD (3TB) for data storage.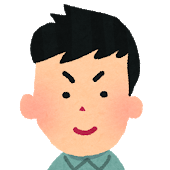 Q. I'm a student and a beginner artist. How has your taste towards your work environment changed since you became a professional? Do you have a preference for your chair and other items you use?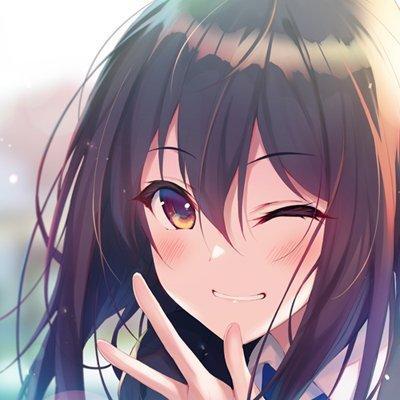 A. A student, huh! I think
it's a good idea to prioritize hardware from manufacturers that have a reputation for stability and longevity
. The competition has made progress in the so-called survival of the fittest, and right now, there aren't so many manufacturers you should clearly avoid, but it may be important to choose a reputable manufacturer even if the price is a bit high.
As for the chair... You may not care much about it if you're still a student, but watch out for back pain! I started to suffer from back pain from sitting too much when I was in my late twenties, so now I use an Okamura Baron chair while at the same time doing a lot of muscle training and other exercises.


The Aeron chair is often mentioned as a high-end chair, but according to office chair specialists, it's not actually a good fit for all those jobs that require you to lean forward, like you would do when using an LCD tablet, for example.


It may not have much to do with whether you are a professional or not, but making it a habit to "look up and check what you don't know" (about chairs, computers, whatever) while you're still a student may make a difference in your future.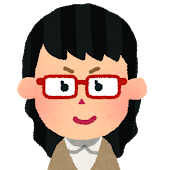 Q. I am considering using multiple monitors to increase work productivity, so I'm able to keep reference data and my work screen open at the same time. What are your recommendations for monitor size, placement, and tilt?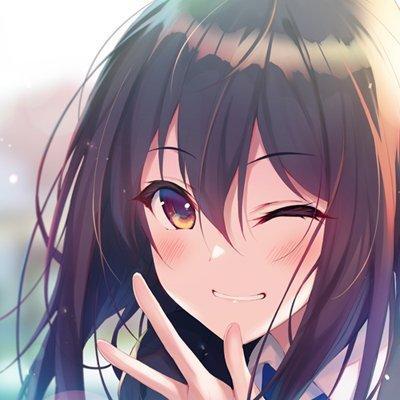 A. To tell the truth, I am a "one monitor is enough" kind of person and use about 70% of the screen of my LCD tablet to work on and the remaining 30% to display reference materials. Just recently, I added a LG high frame rate monitor (27") as a sub-monitor for almost all of my game streaming needs, and I often have an iPad Pro laying nearby. People often complain that the placement of the LCD tablet compromises the accessibility of the keyboard, but my desk has a keyboard drawer so it's not too much of a problem for me to use both while keeping my space tidy.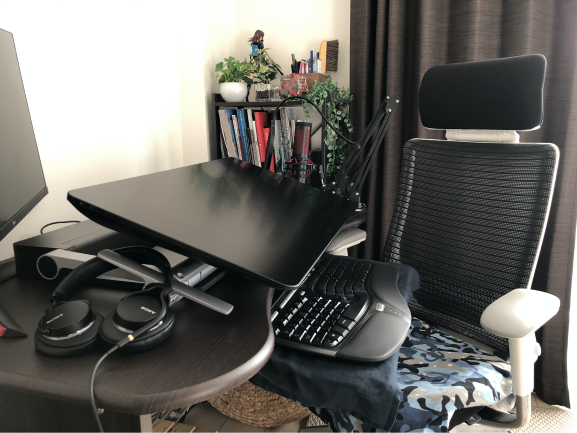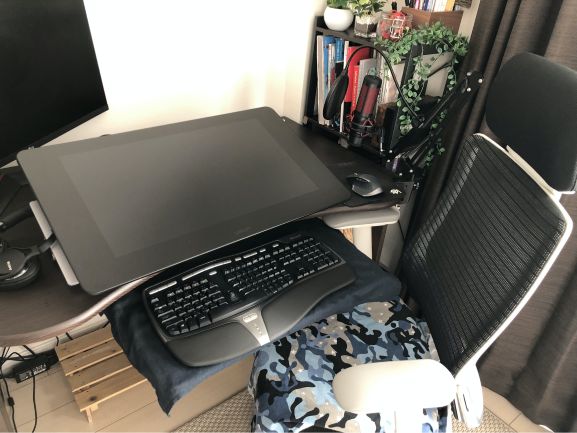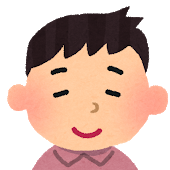 Q. As I've started working from home more and more, I've found that I'm drawing illustrations while talking on the phone (either in meetings or Skyping with colleagues) more often. What kind of audio environment do you recommend?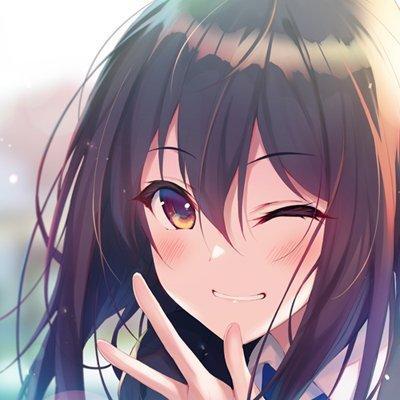 A. I like talking to people more than anything else, so the number of online meetings and occasions to chit-chat over the phone have been increasing for me as well over the course of this year. I use Sony's MDR-1AM2 headphones.


The sound quality is good and they aren't too heavy, so it is not too much of a burden for me to wear them for a long time while working. The sound quality is excellent for a USB microphone, and the fact that you can mute the microphone with a simple touch of the device makes it easy to use.


I also posted a review video on my YouTube channel, if you'd like to check it out! (Self-advertising)
Smooth out your teleworking experience! Fukai reviews his TSUKUMO's PC, also supporting CLIP STUDIO!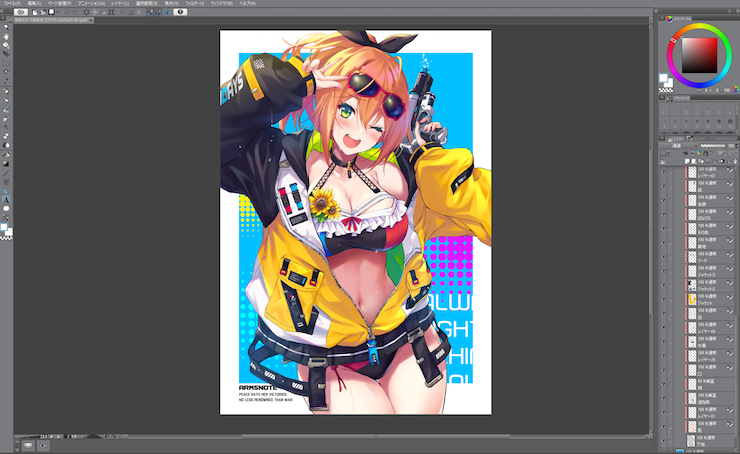 TSUKUMO, where Fukai ordered his own PC, has a reputation for stability and the ability to customize Build-to-Order PCs to suit your own working style and wishes.
You can select a PC from the lineup that best suits your needs, and then customize it to meet more detailed requirements to create a special PC just for you. In this article, Fukai checks out two PC models that are tested and recommended for the use of the popular illustration software CLIP STUDIO PAINT! Let's see the key features of each PC along with some customization ideas.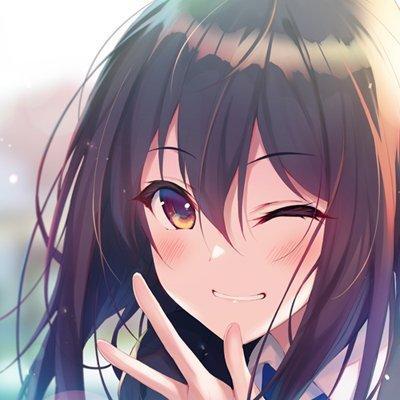 The CPU specs and basic configuration are good as a base for customization and make for a PC that's good to use for a few years. If you want to customize it, I would suggest adding add a graphics card and upgrading to 16GB of memory. You might also boost the power supply. Even with customization, the price of this PC is quite reasonable.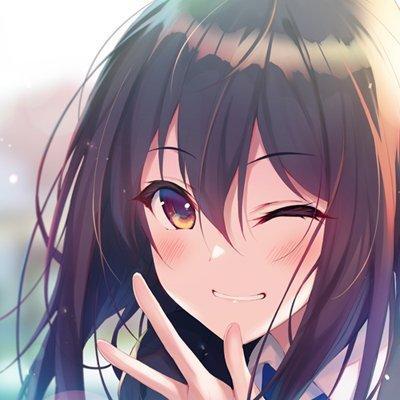 This one has a faster CPU than the model above and is perfect for video editing. It is also equipped with a graphics card and is a safe bet for illustration production. With customization, you're still able to upgrade the memory to 16GB, and since the specs are this high, you can also change the SSD to M.2 to increase the storage capacity and increase speed. Amazingly enough, you can even customize the thermal paste and the CPU fan to make this into a PC that is just for you! Makes me wanna get one myself... (laughs)
The secret for successful remote working also lies in physical activity and mindfulness
── Is there anything in particular that you feel is fundamental to keep working remotely?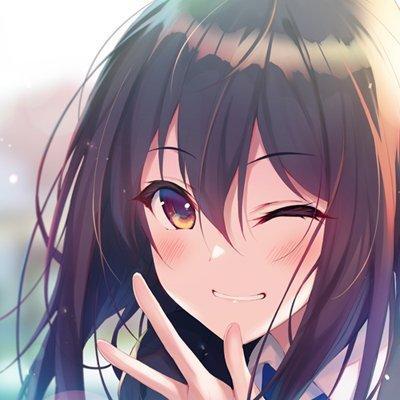 This may just be my personal opinion, but I think my body is my most important piece of hardware. So I try to maintain my physical and mental fitness. I care about these two things even more than I care about my PC or work environment.


Even if it's a daily shopping trip, I'll walk or ride my bike with my leg muscles in mind first, and then I'll try to do some long-lasting and hardcore strength training on a daily basis.


The reason I started going to the gym, which I now go to two or three times a week, was back pain from sitting and keeping the same posture for too long. As I gained strength and muscle tone, not only did the physical pain fade away, but I also feel more focused and mentally steady.
── It's surprising how much less you walk just by removing your morning commute...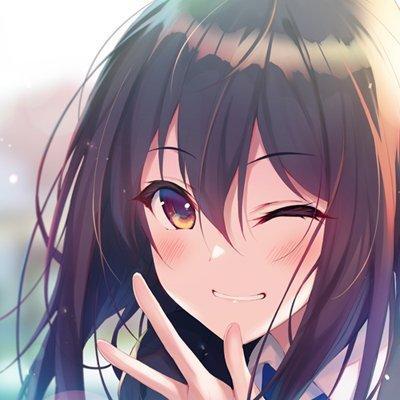 When your exercise comes from your commute to school or work, you may have a sudden loss of stamina if you stop commuting. If you're a freelancer who doesn't really go out much, that sedentariness can cause your mental health to decline as well as your physical strength, and you may even find yourself unable to focus on your work or activities as much as you would like.


So in addition to maintaining and improving your stamina, it's also important to allow your mind a change of pace. Even if you are a freelancer, if you think of yourself as a member of a team, rather than a lone worker, that may help your attitude towards your work.
── It all starts by making sure that your physical and mental state is robust enough, doesn't it?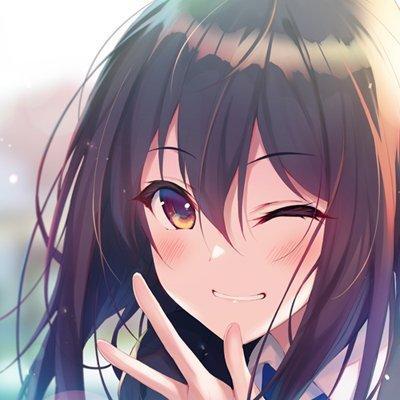 This is something I really began to think about a lot as I entered my 30s. I often hear stories of people in their mid-20s who worked hard and took on challenges in a similar way I did, but ended up retiring from the field due to physical and mental health issues.
I am still looking for ways to fix these problems, but I believe that working with myself to create an environment that allows me to produce well is a step in the right direction. That's why I'd like to continue to build up my physical and mental strength, pick a proper chair and desk, and be sure that I am working on a PC that meets my needs as much as possible.

I use a TSUKUMO PC because they have a lineup that fits the image of what I want to work with, so if you're a creator or a live streamer, you might want to give them a try.