A Report on NEOKET, the All-Genre Online Doujinshi Marketplace - "Remembering exactly what I wanted from an event"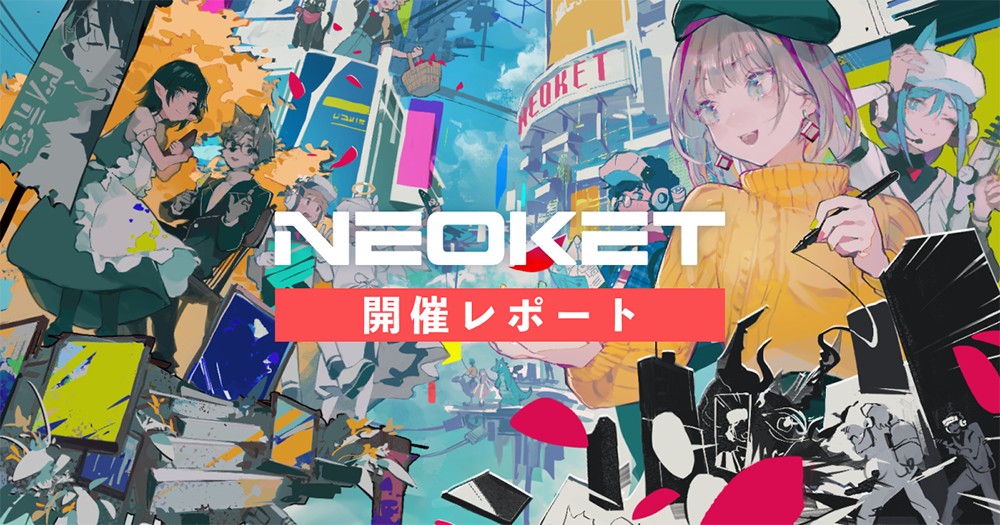 The All-Genre Online Doujinshi Marketplace, NEOKET, was held on January 30th, 2021.


Participants were able to join the doujinshi market digitally, using a 3D avatar model as their stand-in.
This was the first round of NEOKET. It received a huge number of circle applications, of which about 200 were selected. Approximately 5,000 people were able to experience the event itself. Within Japan, it ranked 7th most-trending on Twitter the day of the event. Despite the first round presenting challenges, it ended up being a huge success.

This article will showcase some of the comments and thoughts of NEOKET's circle participants. 
NEOKET, the day of the event!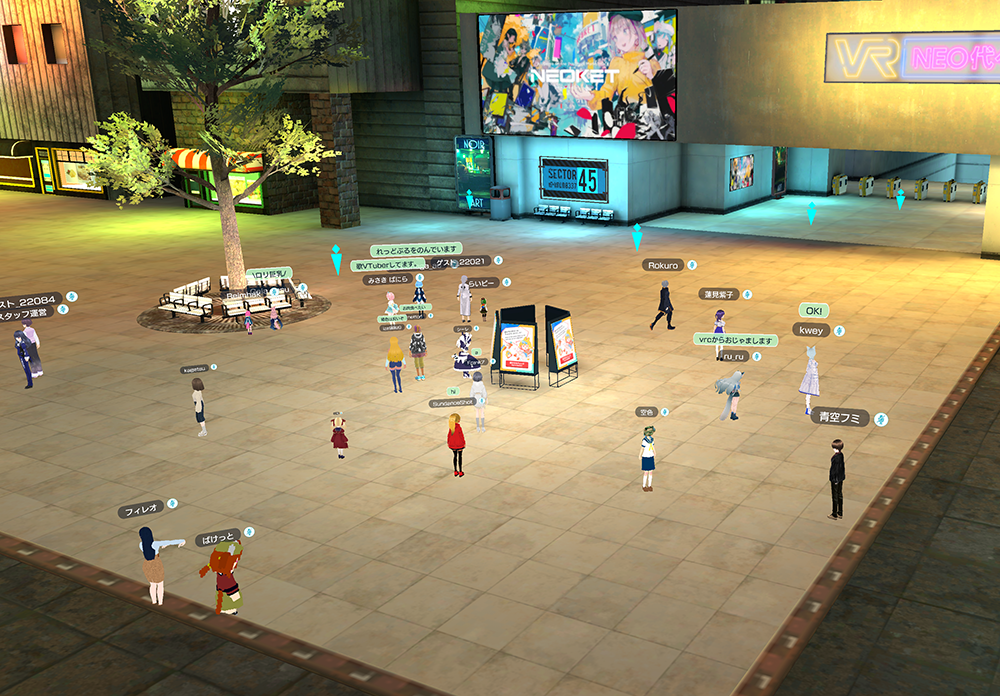 Participants joined via the starting location, NEO-Yoyogi. From there, they boarded a train headed for the NEO International Exhibition Center.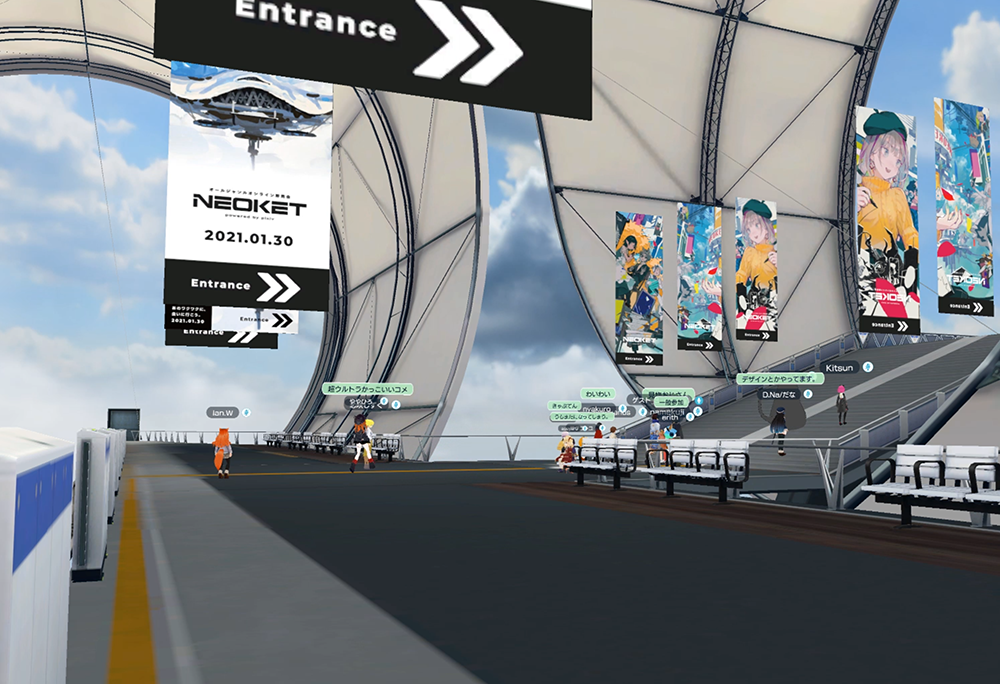 This is an image of the venue, the NEO International Exhibition Center. It's where participants could warp to any of the 10 circle islands, labeled A through J.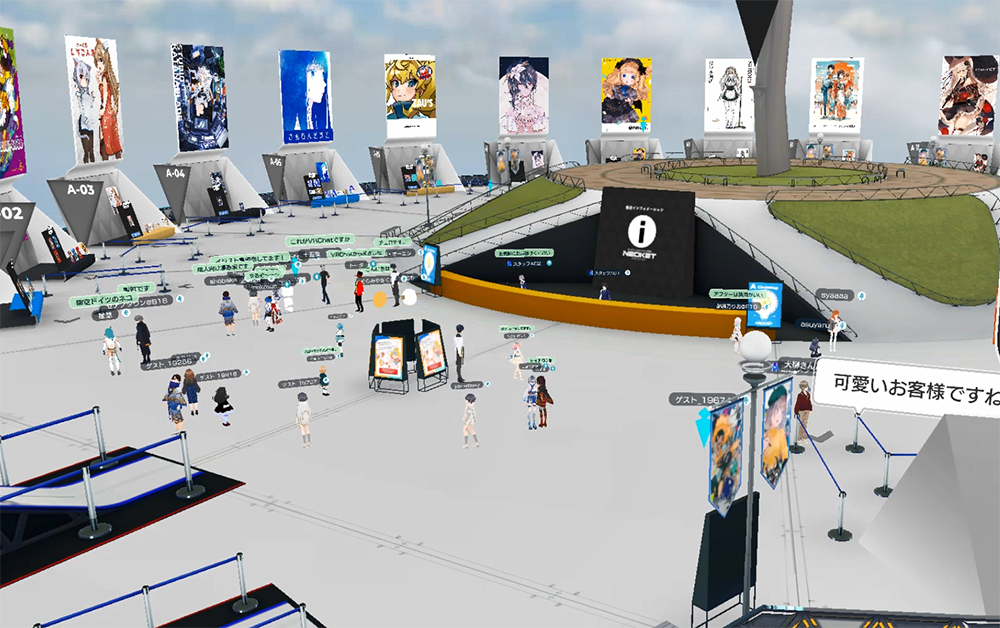 One world contained 20 circle booths. There were 10 worlds all together, called "islands", for this round of NEOKET.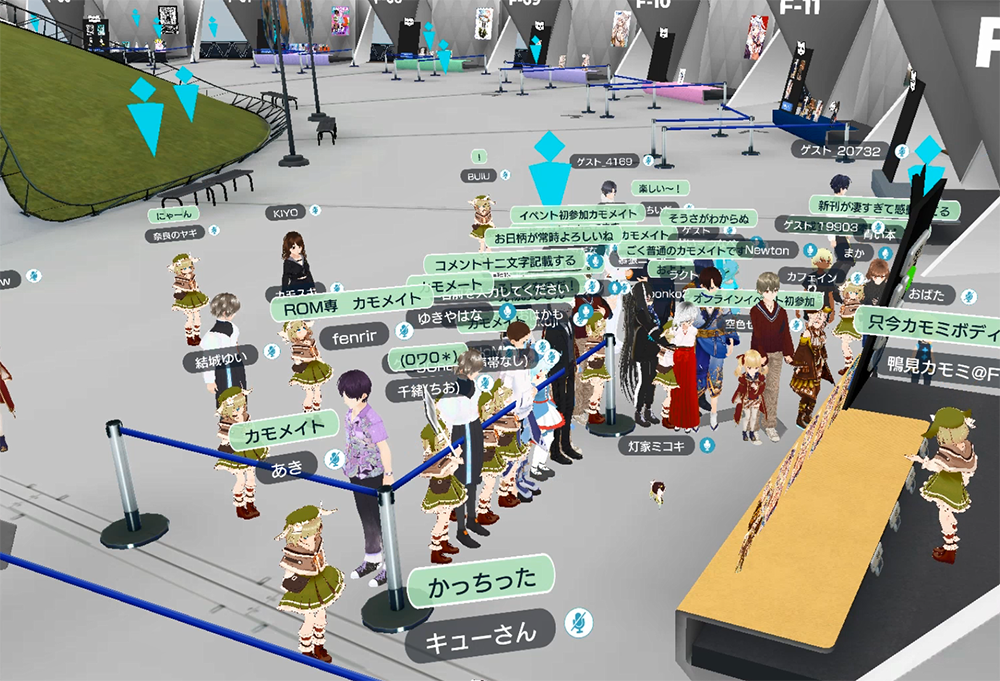 In the circle area, participants could line up at a booth of interest to them, where they could browse through sample work magazines, use the chat and emote functions, and interact with circle leaders and other participants.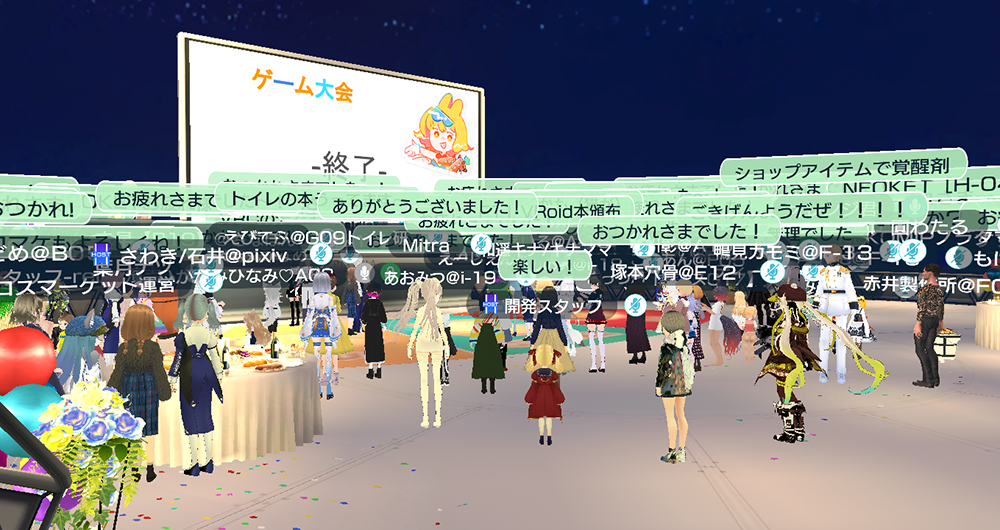 After the event, there was a circle exchange party. Circle representatives could talk about the event together and praise each other for their hard work.


There was also a rock-paper-scissors tournament with prizes such as Amazon gift cards.
Comments from some of the circle vendors!
Tiv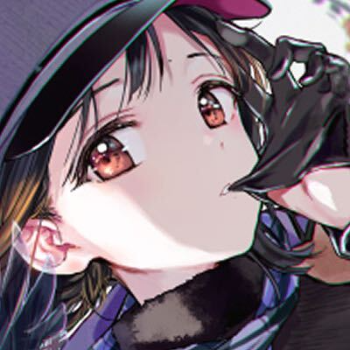 At the event, I was able to sell a lot more of my new publications than I usually can online. I also managed to chat with folks about things I can typically only do at events. I'm looking forward to the next one and await the announcement!
mocha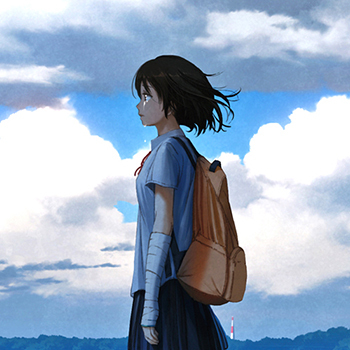 It wasn't just the same exchange I can usually enjoy at real-life events. I thought it was really great that I could leisurely enjoy all sorts of content, whether it was music, books, or games.
And it was even more fulfilling, since I didn't have to think about handling money. I could just focus on handling my circle booth and I had more time to enjoy the event too!
ZEN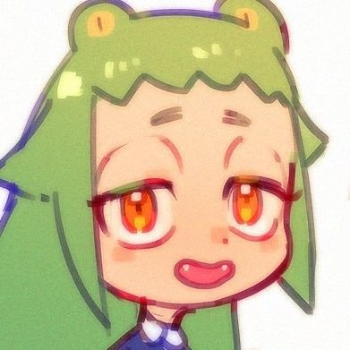 I thought it was super awesome! I was able to remember just what exactly I want from "events", from the passion within the venue itself, to being able to meet with other artists, to encountering both artists and works I've never seen before.
I'm really looking forward to seeing how things develop from here!
CAMOMI Camomi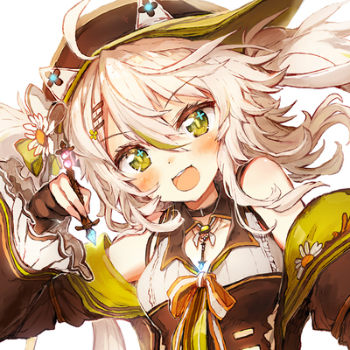 While I'm known for doing all my activities virtually as a virtual artist myself, my wish of being able to directly interact with my fans to distribute my works was finally granted! I'm glad I was able to participate and the joy of creating works is one of my memories.
The creator scene on January 30th, 2021 will be known as a day in history.
It was a great honor for me to be a part of the first NEOKET as a circle participant!
Thank you to everyone who took part in NEOKET!