[Buzzword] Just who is Siesta in "the Detective is Already Dead"? Fan art included!
The anime adaptation for the light novel series the Detective is Already Dead (Japanese title: 探偵はもう、死んでいる, Tantei wa Mou, Shindeiru; abbreviation: Tanmoshi) started airing on July 4th, 2021. The angelic detective, Siesta, is lovely, and her popularity is growing on pixiv!
Who is Siesta?
Siesta is a character in the light novel series the Detective is Already Dead. She's a girl with white hair who calls herself a great detective and firmly believes in protecting the interests of her clients.




She meets the protagonist, Kimihiko Kimizuka, on a plane 10,000 meters in the sky. She makes him her assistant, and the two spend three years together battling the evil-doers in the world.




But at the start of the series, she's already dead...
Siesta is actually a codename, and the character's real name, age, nationality, etc are all mysteries in the beginning. As the story progresses, more and more about her becomes clear, and so she has a great many interested fans on pixiv who want to learn who this enigmatic detective truly is. Her entry in pixiv Encyclopedia had a spike in views, too.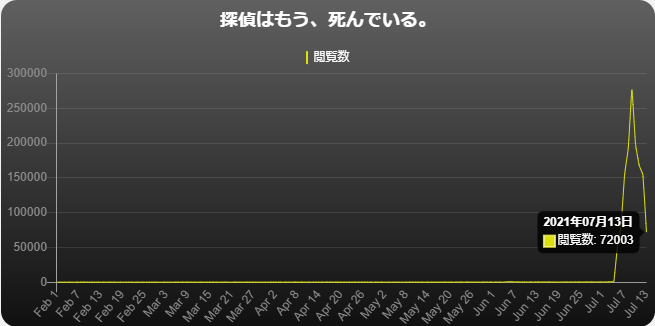 And now a look at the fan art of Siesta!