Feedback is creativity fuel?! Sharing Fond Feedback Memories [Kaeru DX edition]
pixiv is celebrating the 15th anniversary of its launch back in 2007, a monumentous occasion made possible by wonderful patrons like you. As a show of our gratitude, we're kicking off SUPER pixivEMOOOji Month. From Tuesday, September 20 to Monday, October 24, you'll be able to react to posts on pixiv with emojis!
During this special limited-time event, it'll be easier than ever to react to and convey your feelings toward the art you find here on pixiv. To coincide with this new feature, we've asked a few creators to share some of their fond memories of receiving feedback.
Sharing their experience today is Kaeru DX, popular for their down-to-earth manga diary Otakatsu!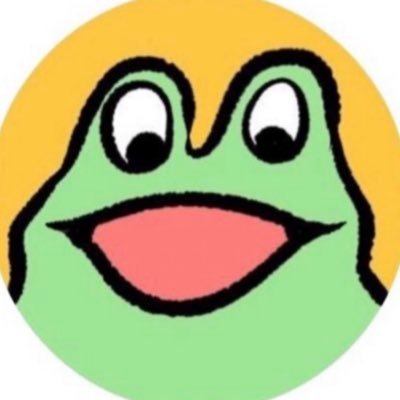 Kaeru DX
An otaku creature assuming the form of a mangaka. Posts manga daily on Twitter and on his blog. His works include "The Suffering of Suiren Kannonji" (4 volumes). Lives for collecting figures and cards, and going to concerts.
Kaeru DX's fond memories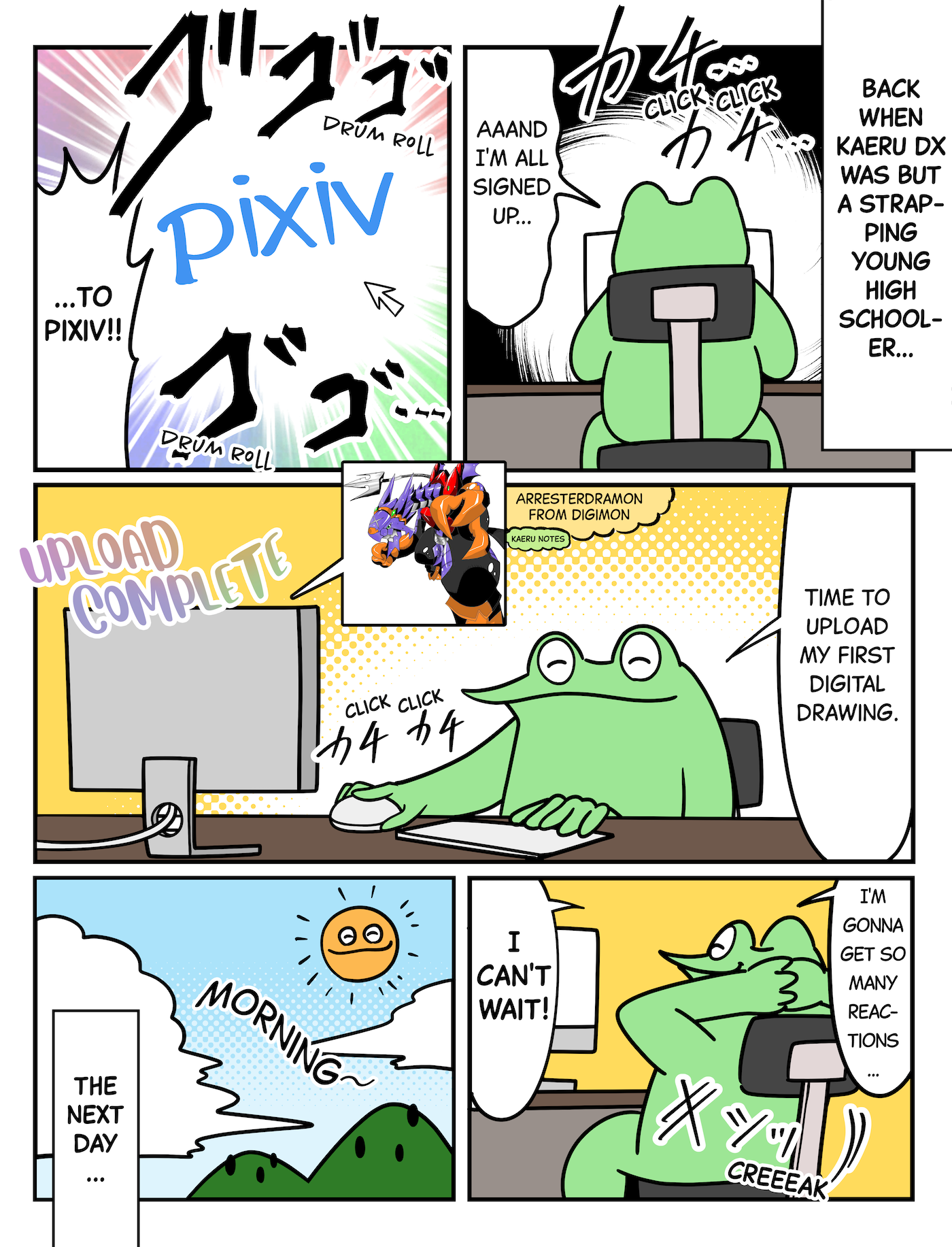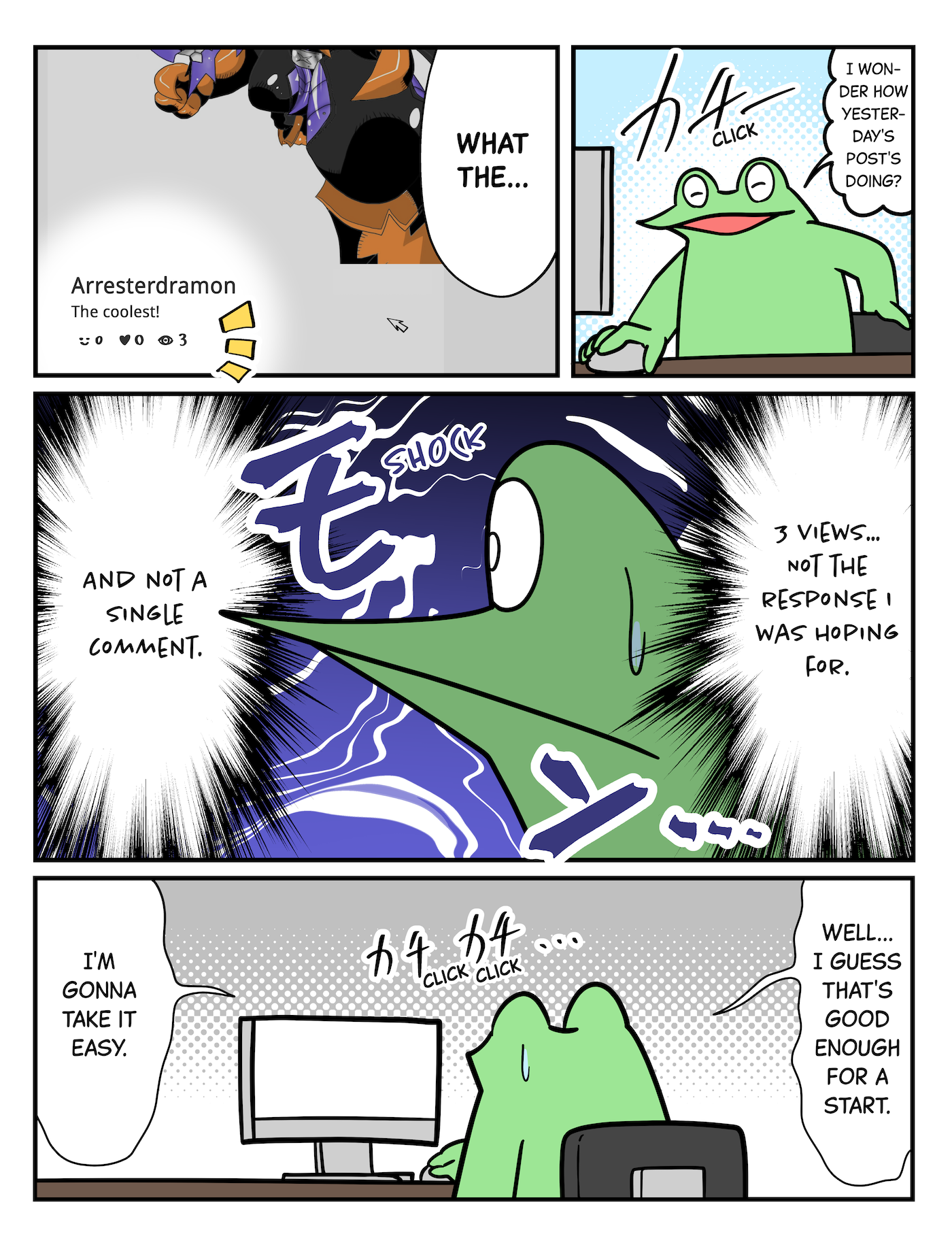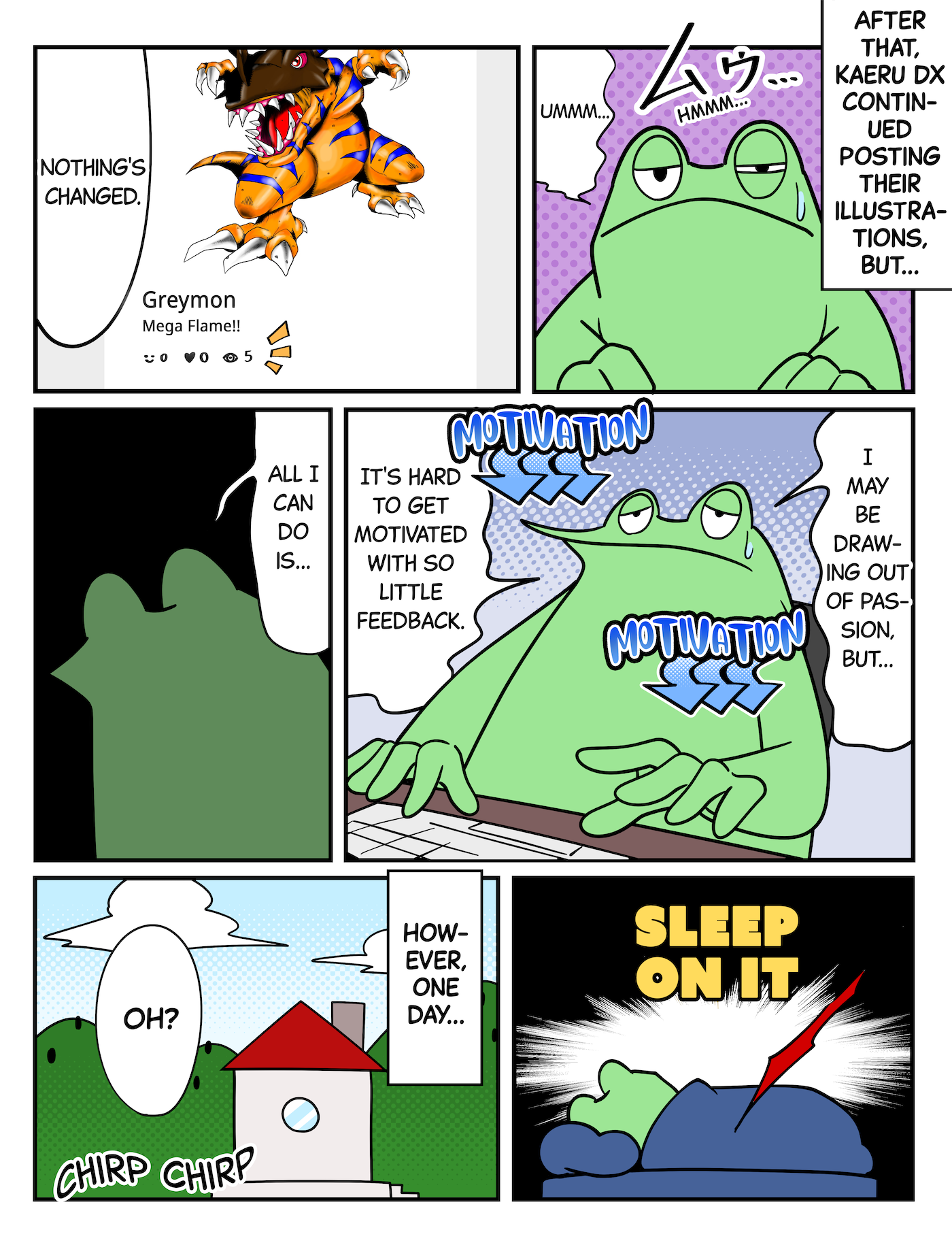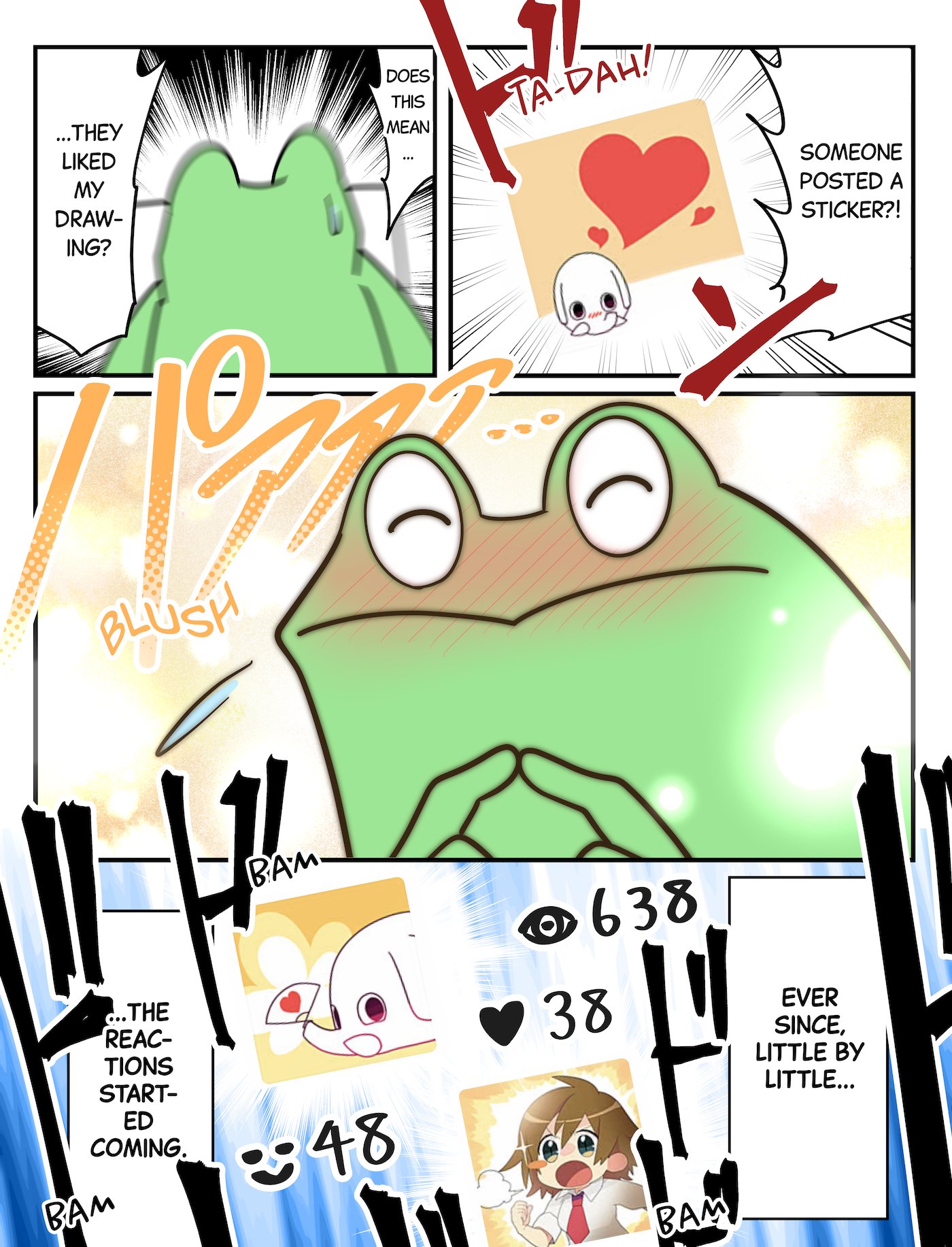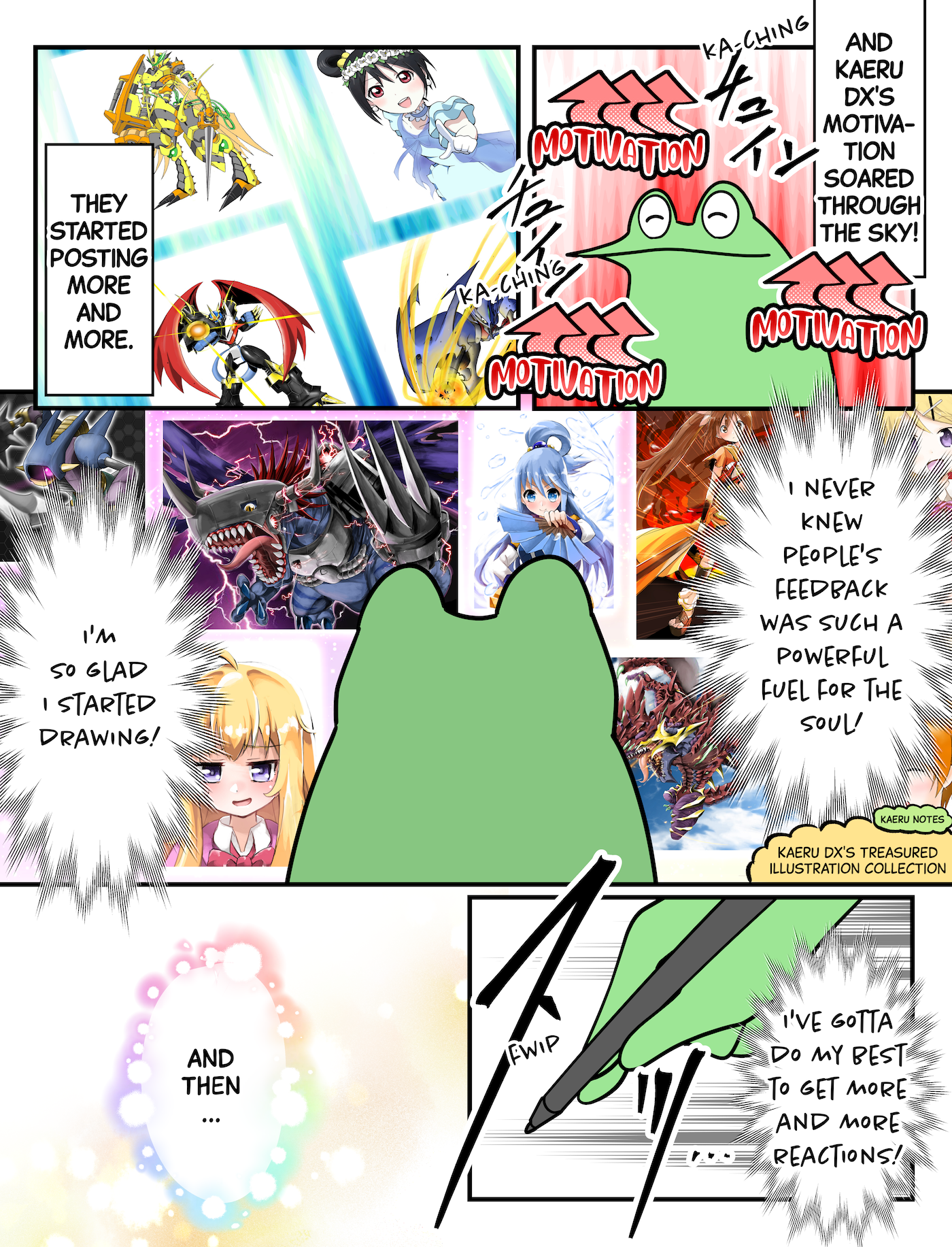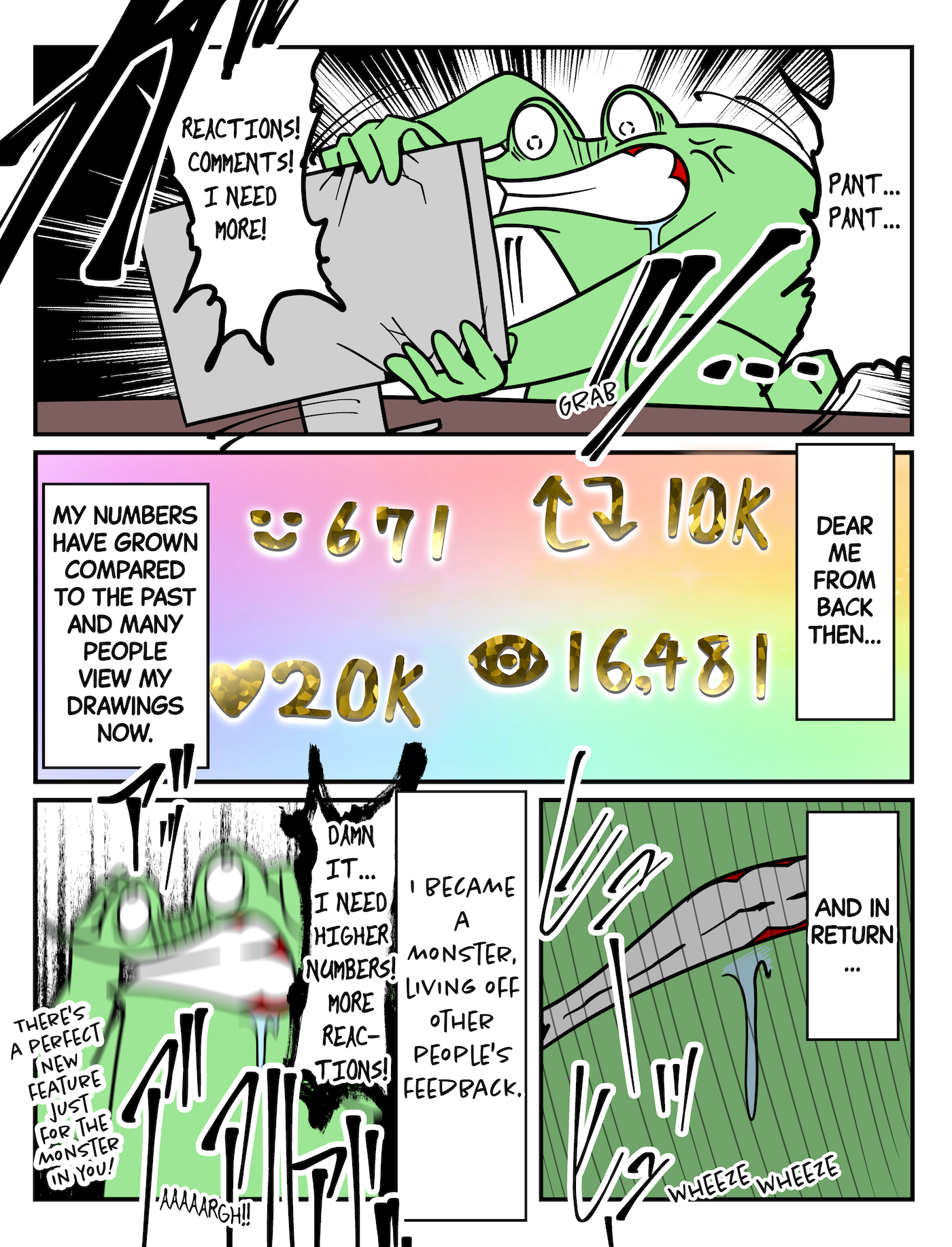 Save the "monsters"! Send reactions using emojis!
Creators often say that feedback is the most powerful fuel and that the responses their art receives serve as their greatest motivation. On the other hand, there may be many of you who've felt that you wanted to leave a comment, but decided not to because you weren't able to find just the right words, or feared you may come off as rude.
With our new limited-time emoji feature, you can convey your feelings with just a click of an emoji. If you've come across a fantastic work, try expressing your excitement through emojis! That alone is often enough to make creators happy.
You can also create your own emojis that can convey your very personal feelings!
Of course, in the event you feel that an emoji alone just won't cut it, feel free to leave any comments or messages you may have for the creators!
About SUPER pixivEMOOOji Month
Period:
From Tuesday, September 20, to Monday, October 24, 2022 11:59 am (JST)
Guidelines for emoji use:
To keep communication through emojis fun and enjoyable, we have prepared some guidelines outlining points we'd like you to keep in mind. Please be sure to read them before using emojis.
To creators:
Those wishing to opt out of receiving emoji reactions can always deactivate the feature via the emoji settings on the work page. Please note that the emoji feature will be active by default and that deactivating it will apply to all your works.
* This feature is only available for pixiv's desktop and mobile versions. Emojis are not available on the pixiv app.
You have roughly a month to try out the emoji feature, so don't miss this chance to try it out!