Realistic yet fictional banknote? An interview with olo, a creator of fictional banknotes. (Part 1)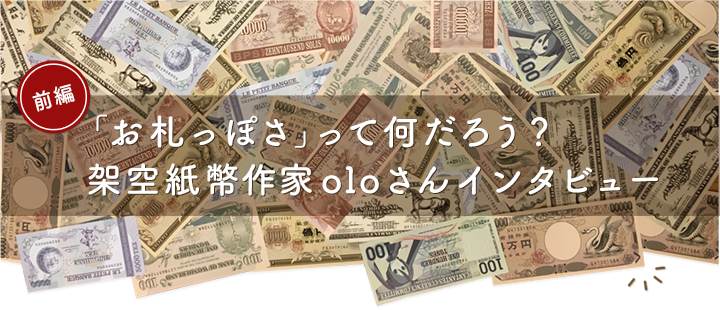 Creators create. What do they think? How do they work? We will talk about their popular work and have a look into the process of how it's made.
Have you ever come across a "fictional banknote"? A fictional banknote is different from counterfeit money because it's a banknote that doesn't exist. They are designed to look very real but ultimately has no monetary value - they can be also called creative banknotes.
olo has made many fictional banknotes while working at a regular company. How did such unique pieces of art came to be? We bring you this interview in two parts.
Part 1 will be about how olo came about making fictional banknotes and the wonders of designing a bill. We will also present a never-before-seen tutorial!
Let's begin~! 
Project and planning: pixiv Spotlight editorial department
It looks like a banknote but it isn't real money.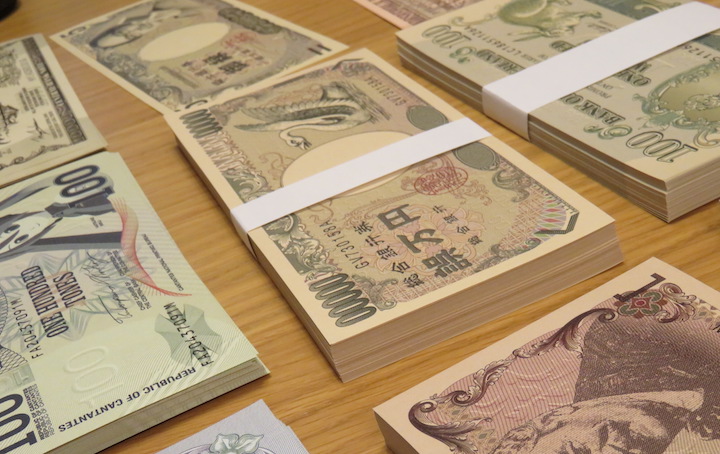 - What drove you to make "fictional banknotes"?
It all started when I was a child and my cousin gave me a book called, "Okane to Kitte no Himitsu" (The Secrets of Money and Stamps). The book had many photos of old currencies but it was the beauty of Prince Shoutoku's 10,000yen banknote that took my breath away.
I love drawing and would often draw scenery at the back of flyers. But it all began after reading that book and I would beg my parents to lend me their banknotes and I copied them one after another - which incidentally became my starting point.
At first, I was told off, "Why would a child like you want pocket money for!" but they eventually understood that it wasn't money I wanted but "the images on them that I wanted to see" (laughs).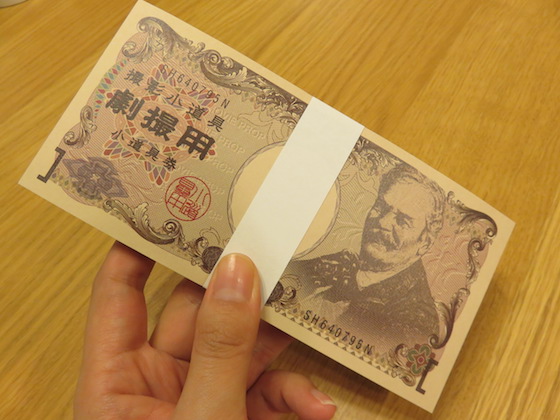 - They look so much like actual banknotes. How do you make them?
First I would picture the design that I have in mind. Then I will look for fonts and images made from copper engravings then piece them together on (Adobe) Illustrator. Once the design is finalized, I would print them using an ink-jet printer I have at home.
I use pigment ink on my ink-jet printer because they are much more water-resistant and doesn't bleed as much as ink dye.
- Hearing so makes me feel that I can do it myself! (laughs) but the crucial element is to make it look like a real banknote.
That's precisely the point. Simply put, should I make it look like a Japanese banknote or like a U.S. dollar? Questions like, "What should be the ratio for the length and breadth?" or "Would there be any margins?", are the variables that makes a banknote different.
There are still many things that goes into making a "realistic banknote" that I don't know of.
For a long time, I have wondered "why I can immediately understand the difference between a 'gift certificates' and 'banknotes'? And why is that?".
This is a "fictional loan bond" that I made and yet it doesn't look anything like a 'banknote'. Real banknotes and loan bonds are both printed and made using the same technique, pattern, design as well as the same font.
So what if I altered and redesign it by making it the same size as a banknote, would it still look like 'money'?
And I think it probably won't.
Which brings us to the question of 'what makes it look like a realistic banknote'...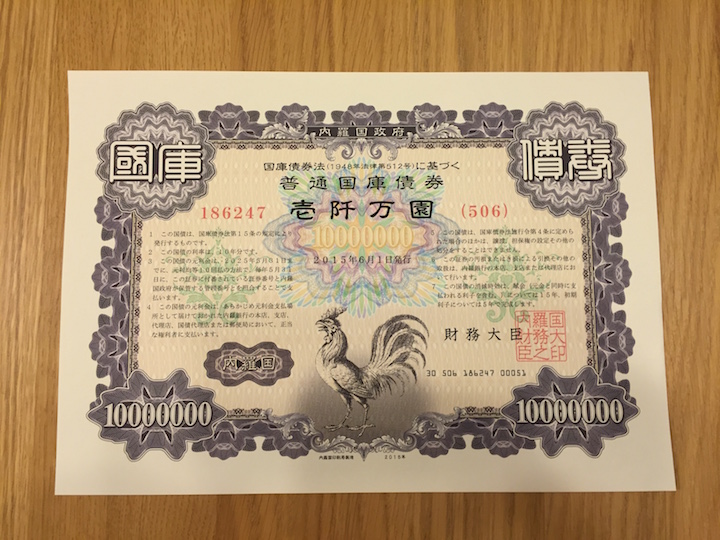 A "fictional loan bond" by olo.
- I see. So the secret to making a fictional yet realistic banknote is still yet undiscovered. 
Yes. Even though I have kept track of the changes in the economy as well as past banknote designs. There's no other way but to look for clues as to "why this particular design has been chosen".
The history of changes in banknote designs, for example, happened due to "counterfeit money produced in large amounts". For instance, it's also probably why the 1000 yen banknote design have been changed from Prince Shoutoku to Hirobumi Itou.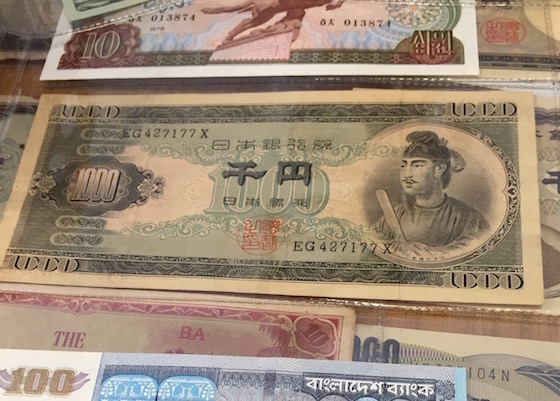 The 1000 yen banknote of Prince Shoutoku from olo's collection.
Back in the 1960s, very high quality counterfeits of the Prince Shoutoku 1000 yen bill have been found circulating in 1961 which was referred to as the "Chi-37 Incident". Subsequently, it's also said to be the 'best counterfeit money made in Japanese history'.
Newscasters on TV told the public to "be careful with counterfeit money because they all have the same serial number!" but there were counterfeits with different serial numbers on them. Then local news reports claimed that the position of Prince Shoutoku's eyelids is a little lower on the counterfeit money. They constantly corrected themselves with new information with hopes that the culprit could be apprehended.
While this went back and forth, time passed and the culprit was never caught.
- Huh!! What an incident...
This is probably one of reasons the Prince Shoutoku 1000 yen banknote were taken out of circulation. However, the reason was never officially announced so it's pure guesswork. There seem to have been several options at that time...