The driving force behind creating - What I want to see. An interview with the fictional banknote creator, olo. (Part 2)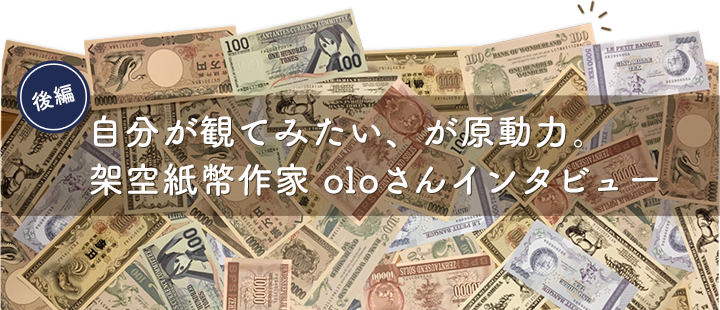 Creators create. What do they think? How do they work? We will talk about their popular work and look into the process of how it's made.
Have you ever come across a "fictional banknote"? A fictional banknote is different from counterfeit money because it's a banknote that doesn't exist. They are designed to look very real but ultimately has no monetary value - they can be also called creative banknotes.
In Part 1 of the interview, we have talked about the mysteries of banknote designs as well as introducing a tutorial about how olo makes their guilloche.
In Part 2 of the interview, we will also talk in detail about their other creations that they have shared online besides fictional banknotes.
 Let's go~!
Project and planning: pixiv Spotlight editorial department
What lies behind these fictional yet realistic works - "It would be interesting if a serious topic is satirized"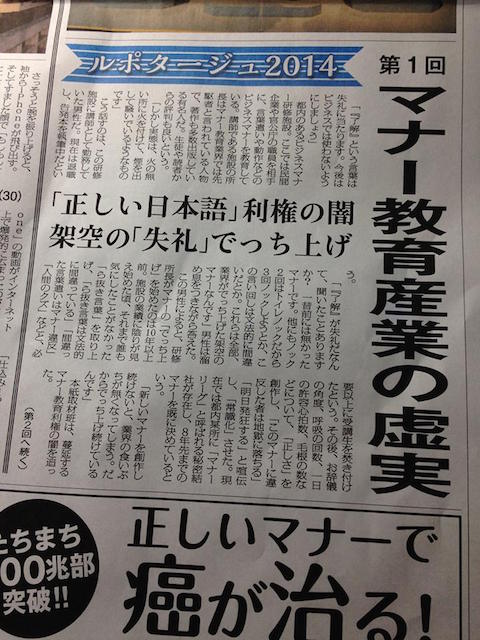 A spoof news that olo made.
- How did you come around making parodies of newspaper articles (spoof news) and news programs? 
Firstly, I feel that "news" is a very uptight, serious form of media. For TV stations like NHK, they possess an image where it seems like they would "never jest".
From there, I wondered if it would be fun to 'say something that would never be said' - I wanted to see such a thing which is why I started to make them.
- Ah… it's different from how you came about creating fictional banknotes.
Yes. As of late, while keeping in mind to 'jest about something serious' and 'creating something fictional in the form of articles'... that I thought of 'taking something real from this world and make it appear in the another world as a part of something else?' which is how I came about making spoof news.
A creation that would fit this criteria would be the 'other-worldly' photos I've taken. I came across a popular topic on 2 channel (Japanese online forum) about "going to another dimension" which inspired me to think about 'another world'.
At a glance, it looks like the world that we're in but it's a world that's a little different than ours.
I called it the "adjacent world" but I wondered "what if there's such a thing?"
This is also something I made from my own desire of seeing them (come to life).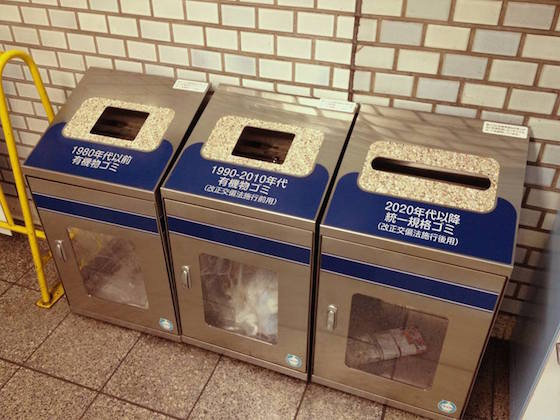 A photo of olo's creation, 'Adjacent World'.
- It inspires a feeling of wonder! From what you have said, it seems like your creative process comes from 'what will it become?' and 'let's try making it!'...
The difficulties of sharing a 'fictional yet realistic' work
- Have you ever come across any troubles or 'difficulties' from sharing your works online?
Come to think of it… For spoof news, I made them to resemble an actual newspaper. Then I scan and tweet them. But now, I've changed the way I share them.
The reason is because a spoof news I made has been altered and shared elsewhere on Twitter...
- Someone falsified a spoof news!?
It happened when parts of it were removed and rewritten. Then the parts of something "offensive" that I wrote were highlighted in red.
Since that incident, I would first make it look like an 'actual newspaper' by printing a copy then photograph it in a tilted angle. Then I would share them online.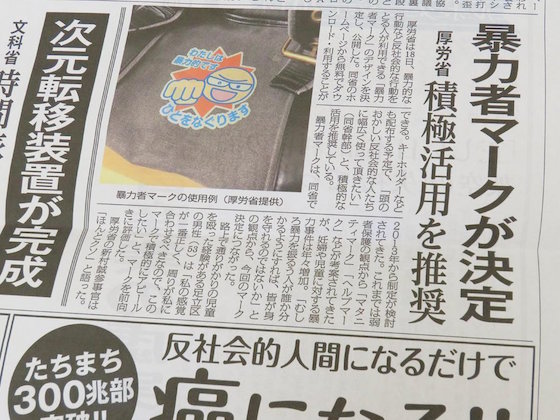 A photo of olo's spoof news taken in a tilted angle. Also lessens the chances of it being mistaken as an actual news article or advertisement.
There were angry people who mistook it for a real article.
Once, I made a parody of a news program, and a screenshot of the parody had spread like wildfire which caused a slight commotion.
With a few years of experience under my belt, however clearly it looks like a spoof, there will still be some people who think they are real...
So in this matter, I believe that I must make content that would not harm anyone even to those people who had think that they were true.
olo's parody news program called TV Pan. A highly realistic reproduction that would confuse you momentarily.
- In regards to your spoof news and parody news programs, do you have any intention to ridicule the society at large?
No, not really.
I have been bullied in elementary school and I don't want to make anything that would hurt anyone else while I'm cloaked with anonymity on the Internet.
It's simple to come up with topics about politics and the government.
Politicians are often criticised when they slip their tongue but normally they would be doing their jobs. That's where one should pinpoint the problem.
Which would make you feel whether "is it okay for someone who criticises to do that" but I would never consider doing such a thing.
When I create something, I would keep in mind whether it would be fun for them to read this and whether it's common knowledge enough for it to be a topic (for either spoof news or parody news programs).
- I see… If it's a topic that 'everyone knows' which more often than not, ends up to be something that made headlines or even a social issue at large.