Video: Drawing Challenge! Tera Terada's "Kaitemita"!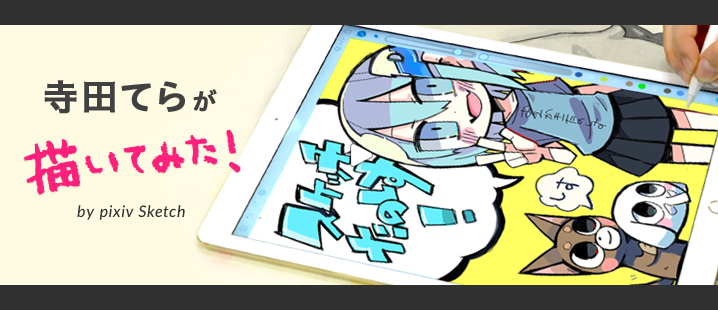 Hello! We're the pixiv Sketch developer team.
Have you tried out the updated pixiv Sketch iOS app yet?

And here is the xx Kaitemita! event on pixiv Sketch, where illustrators broadcast their work progress live.
Let us introduce the illustrating process of a stunning piece of work in this 3 minute video! Making a guest appearance today, is the unique illustrator and his pop-style, cute, yet slightly dark illustrations, Tera Terada.
Here's the final illustration!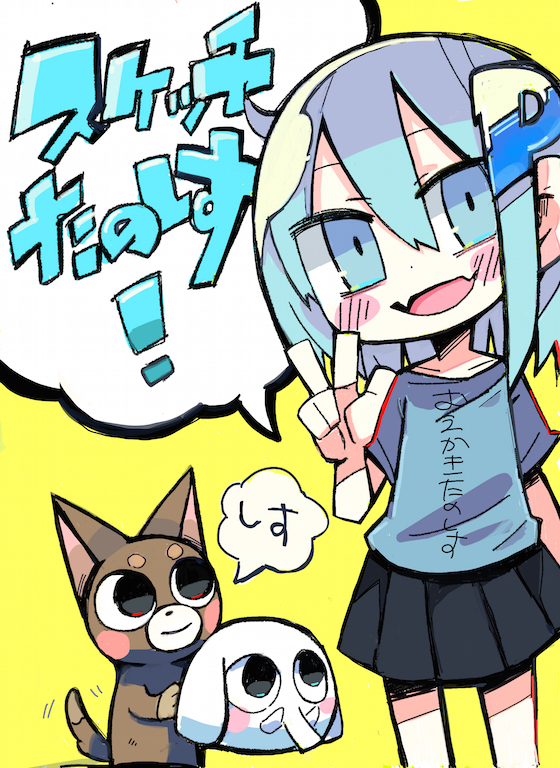 Aren't you curious about the techniques she used?
The 4 types of layers on the app. How would Terada use them?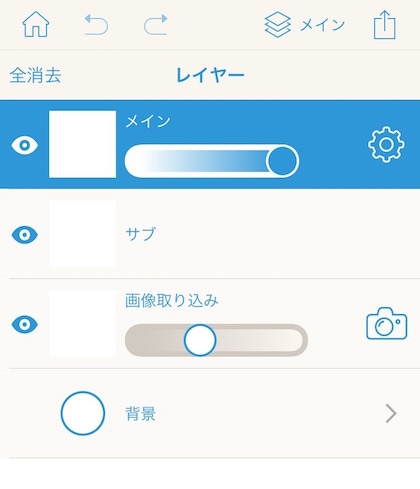 pixiv Sketch's app provides you with 4 layers - Main, Sub, Image and Background.
The background layer refers to the color of the canvas. The image layer allows you to take a picture with your cell phone camera or upload an existing photo.
Any edits made on the app itself will be done on the 2 layers, Main and Sub.

This time, Tera Terada drew her rough sketches directly on the Sub layer, and inked them in on the Main Layer. She then deleted the rough sketches, and colored her image in on the Sub layer.
After the main lining and coloring are completed, she fine tuned her work from corner to corner, and do look out for the way she adjusted her colors.

Well then, take a look!
This illustration took her 2 hours to complete. Thank you very much!
We asked her what things she was looking out for while drawing, after she completed his illustration.
- What are some things you always take note of when illustrating!
To always use fluorescent colors.
I try to grab the viewer's attention with the flashy background, and then add such colors over the initial lines!

And to have heavy and light lines I would say, so carving away at some of the lines by applying colors on top of them, and turning them into my kind of style.
- Do you wish pixiv Sketch had any other functions available?
There's a limit to the number of tools pixiv Sketch can have, but it was easy to draw and I enjoyed using it!
If anything, it would be nice if you had a binary pen, or something similar…!

Other than that, it would be interesting if users could respond to illustrations with their own illustrations, and open the responses to the public, to make it something like an illustration blog.
- We have that function on the Web version! Do try out the
Drawing Reply
function.
I see. It would be great if the app could incorporate that too!
- Yes, we'll work on it! Lastly, tell us more about your latest activities!
The acrylic key chains and cups of the series, Dagashikashi which I was in charge of the illustrations were just released the other day!
Apart from that, there are many things I'm working on now that I haven't announced as of the time being…! I'll let you know again via Twitter once I've gotten the go-ahead! Thank you!
We recommend pixiv Sketch, where you can draw and upload whenever, wherever you want, even to illustrating beginners!
Stop by the
Apple Store
right this moment and get it right now!