Video: Drawing Challenge! Mika Pikazo's "Kaitemita"!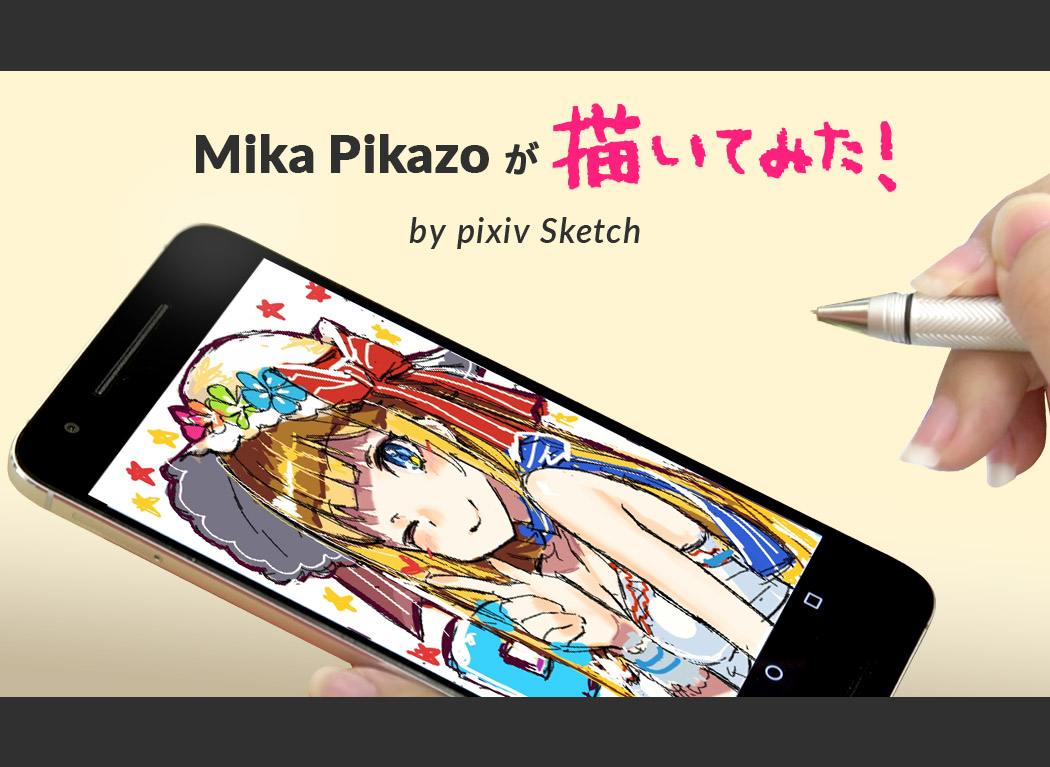 Hi, this is the pixiv Sketch development team! Now tell us, do you draw everyday?
Because the Android version of pixiv Sketch has just been released on July 28, 2016!!
You can now enjoy drawing with pixiv Sketch even when on your iPhone or Android!
This column is where we welcome an illustrator to create an artwork on the spot using pixiv Sketch!
There'll be a 3-minute video on how their artwork comes to life from the start to the end!
We've invited Mika Pikazo, famous for drawing vivacious and cheerful girls in bright colors resembling those of tropical fruits!
Here's the final illustration!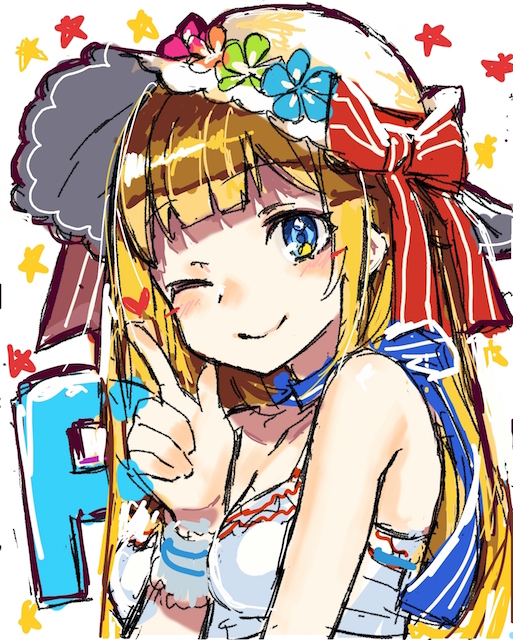 Wondering how it's done? Let's find out!
Being able to upload your sketches and using up till 6 layers is what we really call freedom to draw!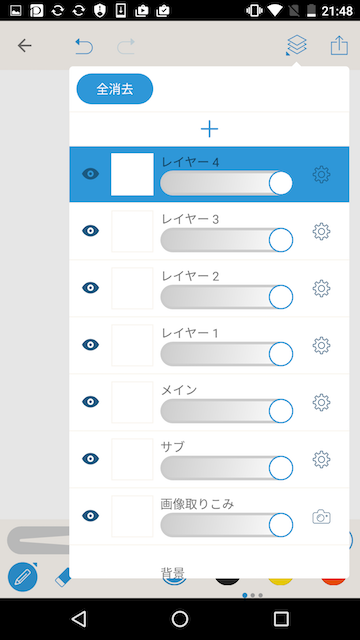 Like the iOS version, the Android version of pixiv Sketch has the same basic layers - the 'main layer', 'sub layer', 'import image layer' and 'background layer'.
The 'import image layer' allows users to use any photo as a layer.
If you find yourself running out of layers to work with, fear not! The Android version has a total of six layers to use, that's additional four layers including the main and sub layers! Press and hold the layers to change their order.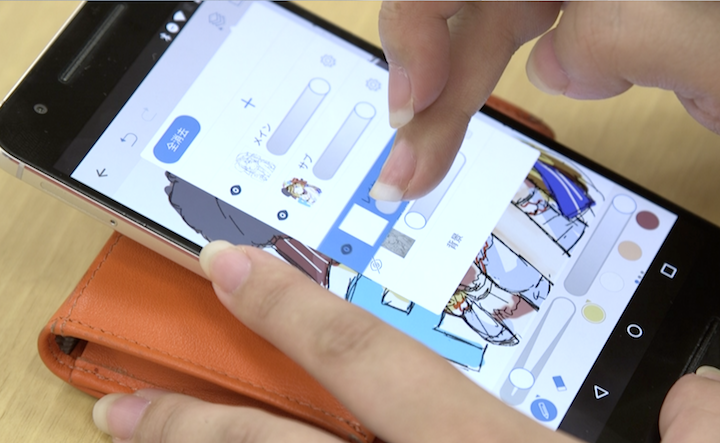 Pikazo finished the line art on copying paper with a mechanical pencil and imported the image into the app.
Next, she inks the image with a hand drawn-style brush, then switches to the sub layer for basic coloring. Pikazo then adds a layer above the main layer and one under the sub layer. She colors the details and inserts the necessary highlights and shadows while toggling the layer visibility to check the overall impression of the illustration.
While you'd think that using too many colors will make things messy, Pikazo's artwork is nothing like that! Not just the face, but the entire character is practically brimming with life!
Well then, enjoy!
The whole process took about an hour. Thank you so much for your hard work!
We asked Mika Pikazo about her preferences when she draws.
- Please tell us more about your preferences when you finishing up a piece of work!
Once I finish coloring, I tend to fine-tune till I'm fully satisfied.
I not only want my characters and animals to be cute, but I also try to breathe some life and emotion (joy, sadness and etc.) into them. "Like how I am when I draw, I want them to be moved by all sorts of emotions, and look up ahead with hope."
I also try to draw with a particular theme I don't usually draw to challenge myself!
What functions or tools do you want to see in pixiv Sketch?
I tried pixiv Sketch's Android version and a few things that came to mind were, a paint bucket tool where I can color in a selected area and layer modes like multiply or luminosity where you can alter the colors of a specific area!
It was difficult to decide what I wanted to see in the app because I tend to use the same few tools when I draw (lol).
Both are much requested functions from our users and with last week's update, the iOS version now has them! It'll soon be available on Android so please stay tuned!
Lastly, please tell us more about what you have been doing recently!
I did up the illustrations and the making-of for Hyougenshitai Sekai wo Egaku! CLIP STUDIO PAINT PRO Illustration Techniques, published in BNN this spring!
The making-of processes are meant for CLIP STUDIO PAINT users but I also talk about my thoughts about drawing and the tools I use for work.
I am also involved in various wonderful projects that has yet to be announced so please look forward to them!
Thank you so much for your time!
pixiv Sketch allows you to draw and post whenever and wherever you like! This app is also recommended for beginners!
Check out our feature-filled app on iOS (AppStore) or on Android (Google Play)!
Mika Pikazo

Lives in Tokyo.

After graduating high school, she became interested in South American videography and advertising design. Lived in Brazil for two and a half years.

She returned to Japan soon after and mainly does character design for games and book illustrations.

Loves beef patties so much that eating it when she feels down really cheers her up