Video: Drawing Challenge! Henreader's "Kaitemita"!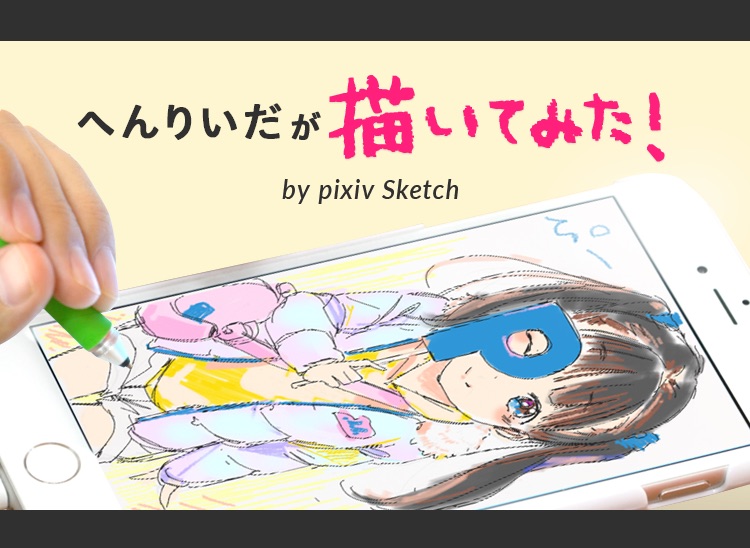 Hi! This is the pixiv Sketch development team. Now tell us, do you draw everyday?
pixiv Sketch is an iOS app where you can draw anytime, anywhere you want.

This column is where we welcome an illustrator to create an artwork on the spot using pixiv Sketch!
There'll be a 3-minute video of how their artwork comes to life from the start to the end!

We have invited manga artist, Henreader who specializes in young girls with innocent expressions and sparkling eyes.

Here's the finished artwork!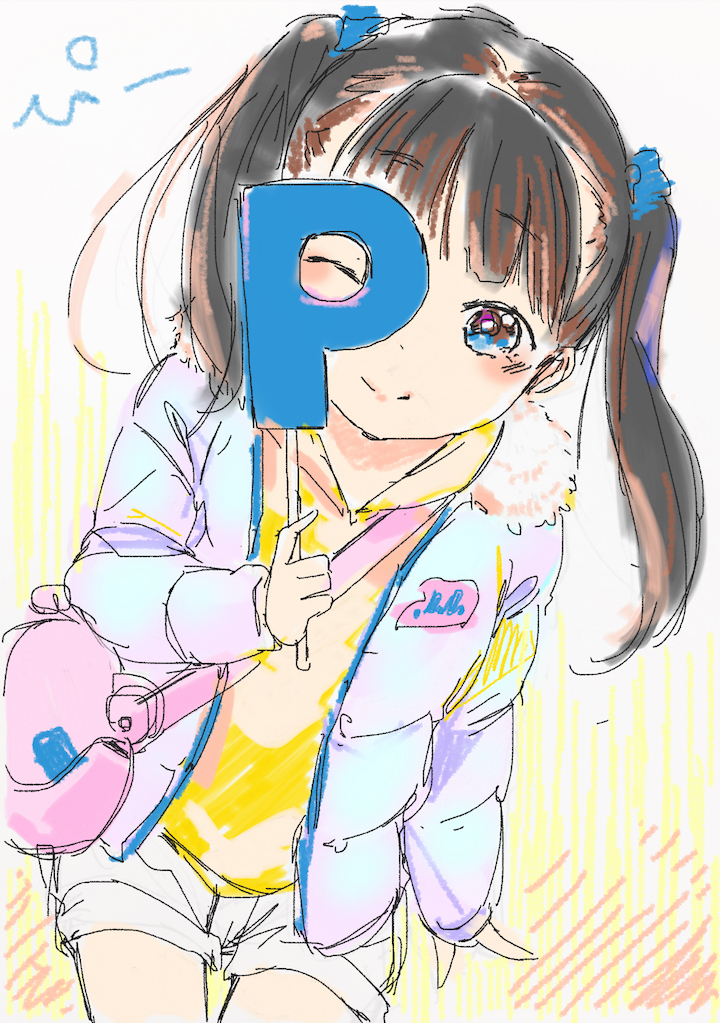 What techniques are being used to draw them? Let's find out~
Scanning is not required! Simply screenshot the sketch to your phone!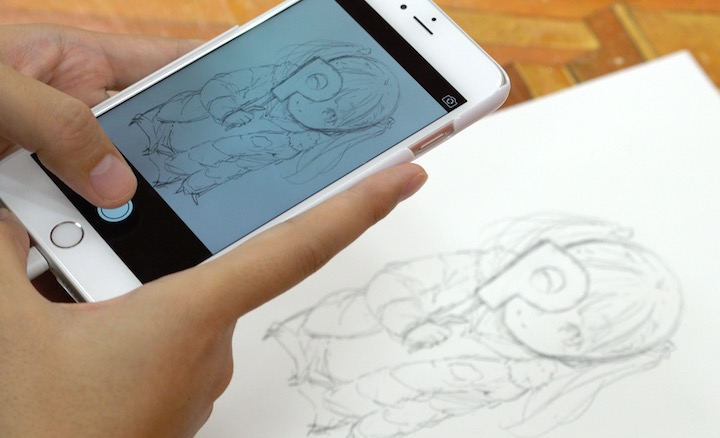 pixiv Sketch includes an 'import image layer' that allows users to use any photograph as a layer.

This means that with your device's camera function or existing photos on your device can be used as a layer! With pixiv Sketch, you can take a photo of your analog drawings and color your artwork right away!
Henreader used a mechanical pencil and a pencil to sketch on a copying paper and is using the screenshot of the sketch as a layer.
After that, once the it's been sketched and inked, they switched to a sub-layer for colors… slowly finishing the artwork at each steps and layers.

And here we go~!
It took around 40 minutes to finish! Thank you so much for your hard work!
We talked to Henreader about the preferences for drawing.
- Please tell us your preference when you finally finished an artwork.
I am absolutely determined to be able to draw cutely.
The more you draw them adorable and cute, the longer you want to look at them which is why you have to try your hardest to make them look appealing and pretty.
- The artwork that you've finished earlier is really cute! I was awed by how you sketched it without much pause in between. How do you exactly decide on a character's pose?
When deciding the composition of a rough sketch, regardless of the body shape or personality, I would choose something that would bring out the best out of the character.

Like how I wouldn't draw the abdomen and the back at the same time because it's impossible to draw all of it at once. It's a pain when it comes to choosing what to draw and what you shouldn't but it's also fun like solving a puzzle.

To put it simply, you shouldn't draw the breasts and the butt at the same time.
Please forgive me for putting it so plainly.
- That composition is a very well thought-out plan (laughs).
Besides that, I feel it's important to convey a story through the drawing as to make the audience curious of what comes before and after the finished scene.

An illustration itself won't amount into any communication, unlike manga or novels where the characters would interact with each other so I think it's important to be able to tell your audience how to imagine.

I mainly work with mature illustrations so the reaction would be, "What will happen to her after this!?"...

I deeply apologize for this.
- Not at all (laughs). Now, are there any features that you would like to see on pixiv Sketch?
It might be interesting if there are brushes that gives a stronger impression of textures.
I had fun with the app's pencil tool which has a sketchy-look when you use them.
- We are looking into all sorts of brushes at the moment so please look forward to the update! Lastly, please tell us what have you been doing recently.
I'm in the middle of preparing for Summer Comiket so please drop by my booth!
I occasionally provide illustrations besides manga so feel free to check my Twitter or blog for more information.
- Thank you so much for your time!
pixiv Sketch is recommended for anyone who want to be able to draw anywhere and at anytime they like!
Download the
iOS app
and try it out!