That's what I wanted to learn! "Yoshihiko Umakoshi - Battle Heroine Drawing & Design Techniques" Review
Hisashi Kagawa × Yoshihiko Umakoshi - Batoru Hiroin Sakuga & Dezain Tekunikku (Yoshihiko Umakoshi - Battle Heroine Drawing & Design Techniques) was released by Genkosha MOOK in May 2017. It's an amazing book packed with drawing advice and rough sketches by the animators Hisashi Kagawa and Yoshihiko Umakoshi.
If you're into a certain anime, you probably already heard these names; otherwise, just know that Kagawa and Umakoshi were in charge of the character design for, respectively, Fresh Pretty Cure! and HeartCatch PreCure! In other words, no one is more qualified than the two of them to talk about "battle heroines"!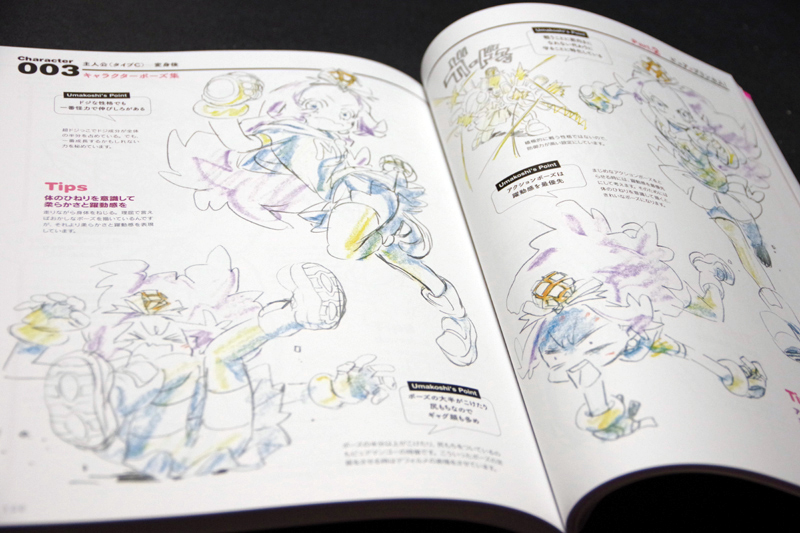 This book features character sheets from Fresh Pretty Cure! and HeartCatch PreCure!, plus a huge variety of tutorials and basic techniques on how to draw characters, design variations, explanations on how to create movement and so on (it's nice to have some practical examples). For example, how to draw thumbs when going for expressive hands? How to express tomboyish or graceful features with only a skirt? This book features all the answers to these niche questions.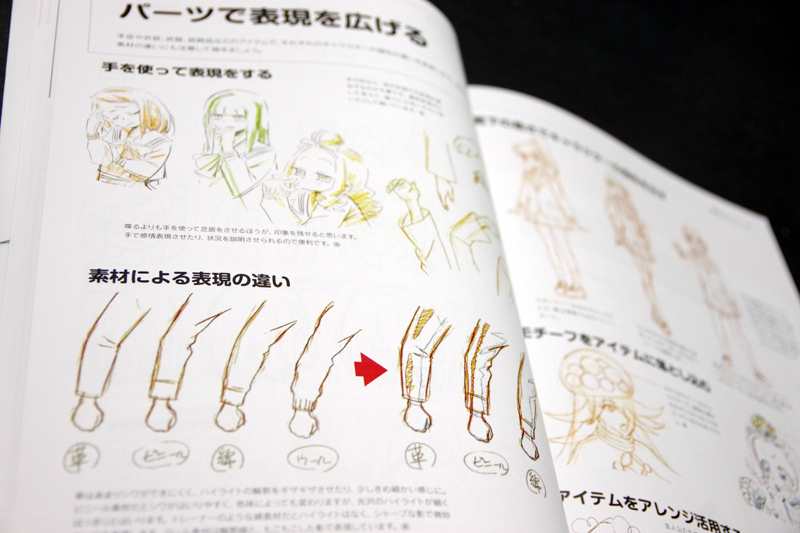 What's the difference between drawing cotton and wool? Learn how light reflects on different textures!
Because this book focuses on battle heroines, it features a huge number of dynamic poses. There are some of the techniques you can start practicing tomorrow: grasping how hair move when avoiding an attack; mastering folds and wrinkles on clothes according to body movements.
Due to the nature of this book, you'll probably find it has a deep anime taste that comes out both in anime original materials and drawings. However, advice that applies to anime also applies to illustration! If you want to learn how to draw dynamic illustrations, this volume and its contents will be critically helpful.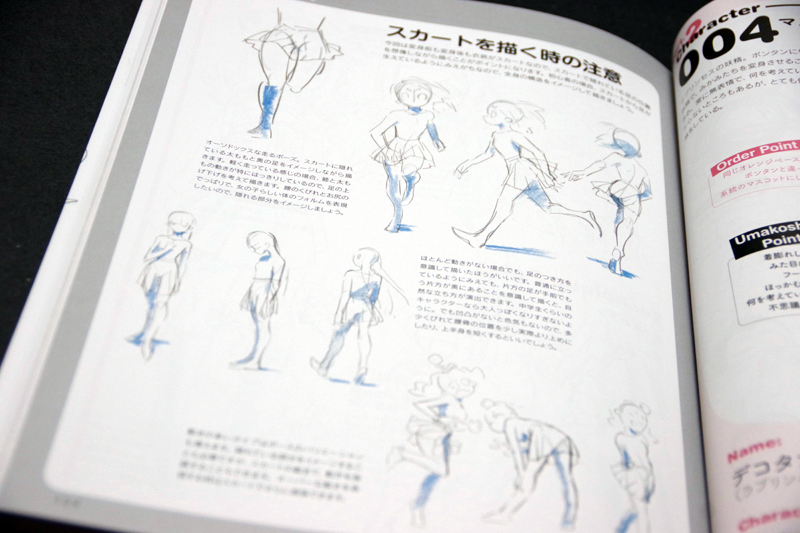 An example of how skirts move in different situations. Something that is hard to see anywhere else!
Moreover, in the section dedicated to how to create the character design for your very own battle heroines, you can find plenty of design techniques brought to you directly by Kagawa and Umakoshi. The topic is dealt with in such great detail that this section alone is worth the purchase of this book! Most importantly, we are really thankful that they're flanking text explanations to practical examples. Learning what we're supposed to think about while we draw, was a huge source of inspiration.

There are many art books about PreCure, but if you're looking for some niche advice and techniques - look no further! We would definitely recommend this book to both PreCure fans and to those who want to learn how to draw fighting girls.