An Art Festival To Help You Find Your Passions. How To Enjoy "Design Festa"!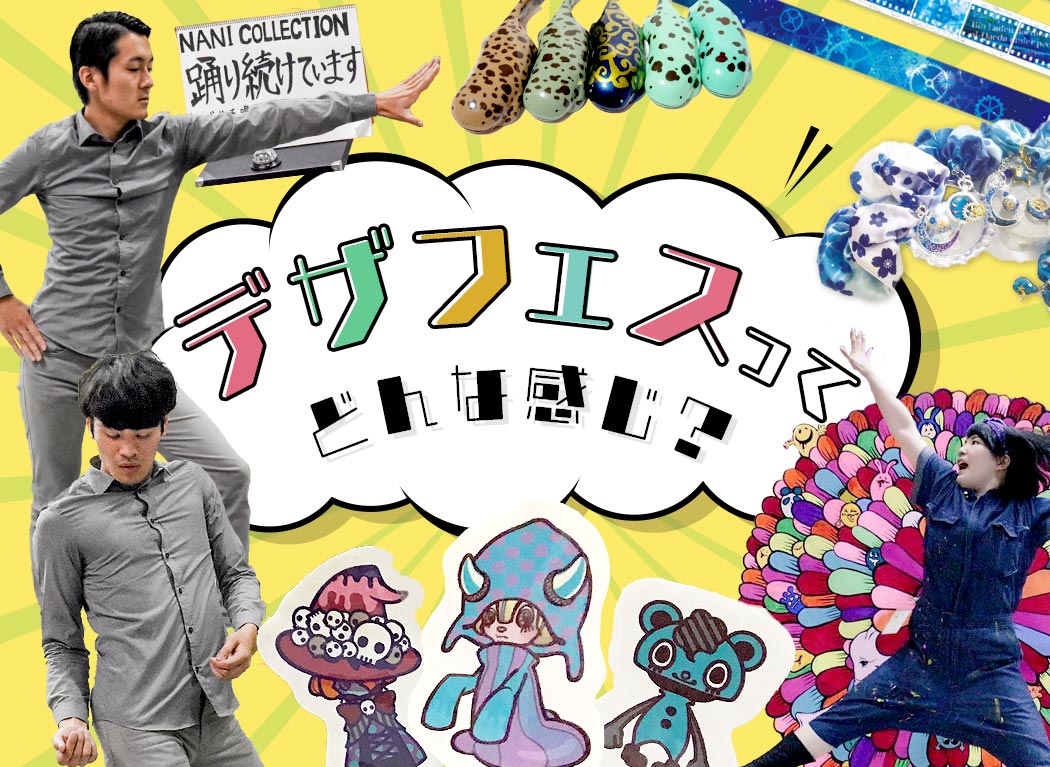 The words
art
 and
design
 are often considered high-sounding. However, drawing illustrations and making t-shirts and straps are also artistic acts that are surprisingly close to us. What if there was a place that collected all kinds of original works? Wouldn't it be amazing? Well, today is your lucky day. That place exists, and it's called
 Design Festa
!
Design Festa is an event that mixes a huge variety of original goods coming from different genres. It features apparel, goods, illustration, photographs, live painting sessions, workshops and much more. It's also one of the largest international art events in Asia, and it has been held twice a year since 1994 at Tokyo Big Sight.
As a rule, anyone can participate the exhibition as long as they feature original works. You can really find anything: items overflowing with great ideas, such as original accessories, real leather bags, stuffed animals and so on. Although the event itself might sound like a bigger, fancier flea market, the word design puts everything into a different perspective and makes it kind of hard to imagine what the event actually feels like.
"I don't understand design, can I still go to Design Festa?"
"Wait, what's Design Festa?"
"What should I do to enjoy the event?"
Today we will try to simulate the flow of someone attending Design Festa. The theme of the day will be "The quest for a kawaii and delicious taste! Enjoying Design Festa through 5 senses★".
After getting to Tokyo Big Sight, let's aim for tickets and pamphlets.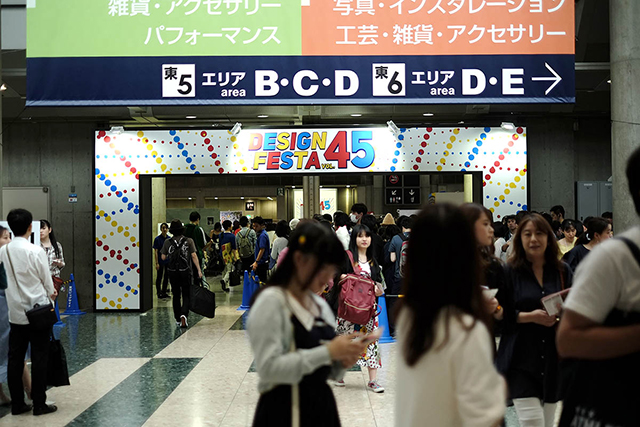 We get to Tokyo Big Sight and head to the entrance of Design Festa. You will need a ticket to get it, and you can get it both in advance and on the spot. You can get your ticket in advance on 
Ticket PIA and eplus
.
After picking up the exhibition pamphlet, you're free to go wherever you want! Still... Before getting too excited, you should take a look at the picture below.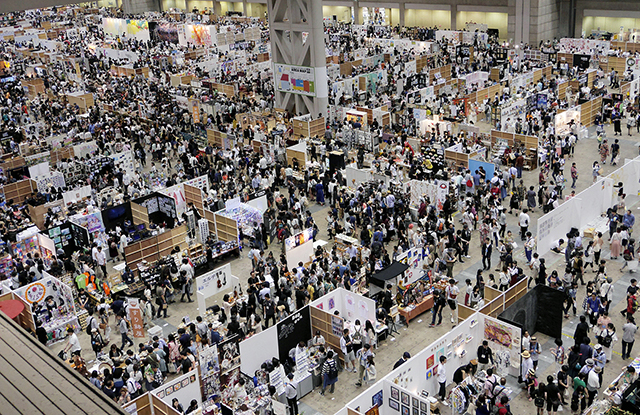 You will need some skills to make it through the crowd of this multicultural space without a compass. What we recommend to beginners is to start from a corner and proceed like you were knitting: zigzagging. If you get lost, just proceed in the direction where you came from to figure out where you are. However, fear now: we're indoors. Nothing awful is going to happen.
From kawaii to steampunk. Find what you love!
If a booth catches your eye, try to get a closer look at the item. One of the amazing things about Design Festa is the possibility to chat with the exhibitors. If you ask them "Excuse me, how did you make this?", you will probably walk away with a new perspective provided directly from the artist. Maybe you'll also manage to listen to a few production secrets?
If your feet or eyes are tired, take a break at the food court.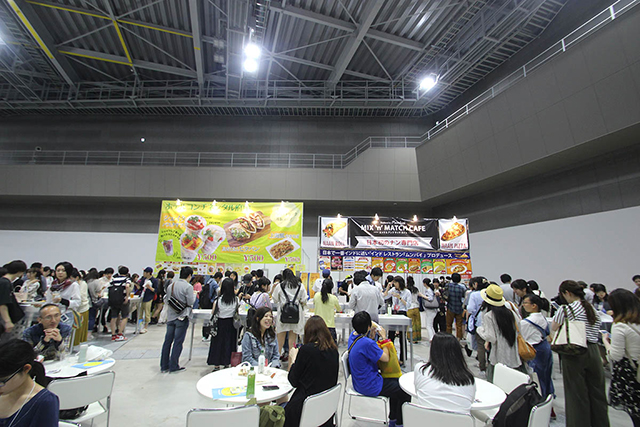 Sooner or later, you're going to get tired of walking around. When that happens, take a break at the restaurant/cafe area. They offer delicious lunches and insta-genic desserts.
Once your belly is full and you're completely refreshed, you can start browsing around the booths once again. You can try visiting places where you haven't been yet, visit booths you liked once again, and basically do whatever you like.
Introducing real exhibitors!
We wanted to see what kind of people participates in Design Festa as an exhibitor. We're going to introduce you to a few booths and exhibitors amongst the 5000 who displayed their works this time.
"Booth name" (Genre)

1. What kind of things are you creating?

2. What would you like visitors to notice in your works?

3. What's the best thing about Design Festa?
Those tireless dancing performers were somewhat amazing... It's incredible to think that so many different things can be found in a single event: peculiar booths flanked by kawaii goods and even photos portraying unusual places. You can meet genres you would never have thought to exist. This is what makes Design Festa different from single-genre events.
A treasure box where you can find your own new passions
There are people who embrace their passions to create very specific items, people displaying t-shirts 'cause maybe they just wanted to share them with someone, and people who only visit the event for the extremely photogenic food. What's special about Design Festa is that there are so many ways to enjoy it,
and in the same way some people attend just to get their hands on a single item, there are also people who randomly go, hoping for new encounters and to experiment new things
.
Because of the experimental nature of this events, we could say Design Festa is, in fact, a treasure box. It's not always clear where the design is, or where the art is. But one thing is certain: as the name suggests, it's a festa, a festival, a party.
Manatsu no Design Festa × GAKUTEN2017 will be held from Aug. 5th (Sat) to Aug. 6th (Sun) 2017. It's going to be an entertaining event, and it's going to mix the mid-summer excitement with a school festival-like atmosphere. And since it opens at the beginning of Summer vacations, it's going to feel very different compared to the Spring and Fall editions. There are going to be summer inspired accessories, avant-garde dancing and photogenic shaved ice. What a beautiful combination!

If you had already heard of Design Festa or if you only just learned about the event, you should definitely check it atmosphere out! Let's make this Summer's Design Festa our first one!!