Are you ready for the last stages of Re:CREATORS? Check out the highlights of the final battle! Website Hijack Project Special Edition!
Hello! This is Piczine (formally known as pixivision) editorial department.
Our website will be hijacked for a limited time thanks to a special collaboration with the anime Re:CREATORS!
We tried to adjust the website to make it much more similar to the web media Piczine, appearing in the anime.
(We copied... Or better, took inspiration from their ideas)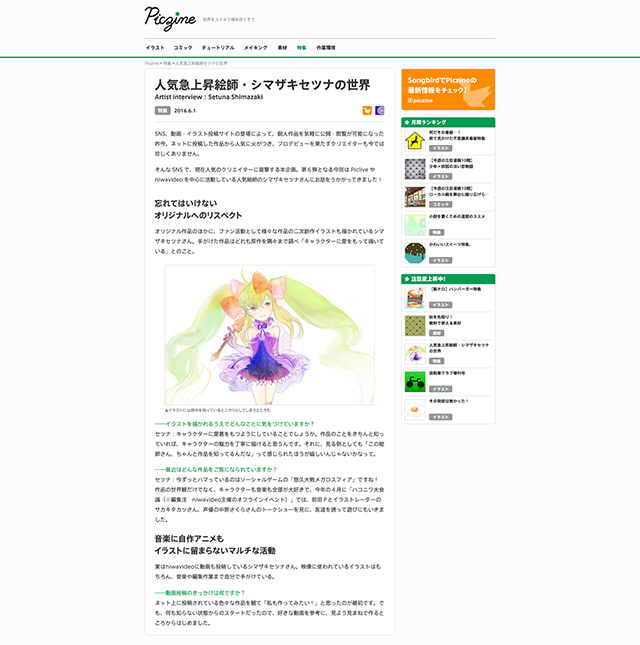 A full confrontation is about to start! Let's review the characters appearing in the anime
The main characters in Re:CREATORS are the so-called creations, characters taken out from anime, manga and video games and now living in the real world. The Elimination Chamber Festival is about to begin, and all these characters will overcome their original genre and level and gather together!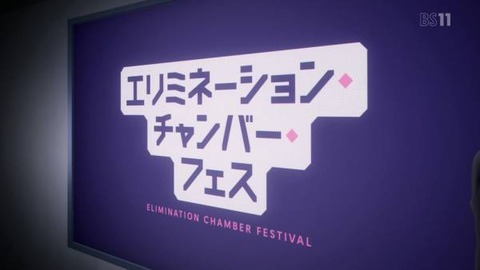 Let's now introduce the creations who have appeared until now.
Altair (Military Uniform Princess)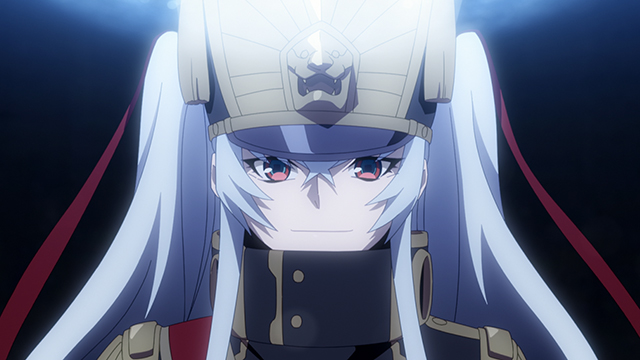 Originally, a fan character based on another character from social game
Eternal Wars Megalosphere
. She is aiming for the destruction of the real world to get revenge for the death of her creator, Setsuna Shimazaki. She is the one who brings the other creations into the real world to force other creators to alter their world, thus disturbing the world order.
Unlike other creations, she is not part of an original work. Thanks to her being a secondary creation, her abilities and powers can expand greatly.
Selesia Upitiria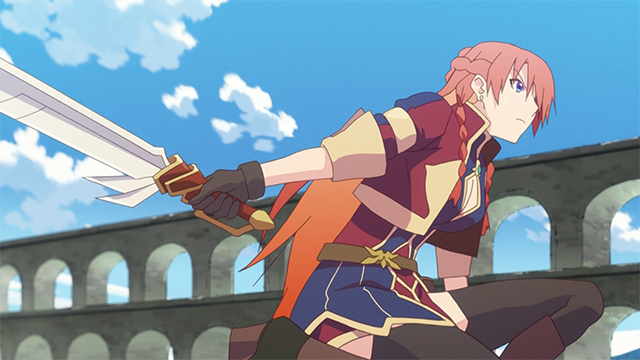 The protagonist of the fantasy robot anime
Elemental Symphony of Vogelchevalier.
She is also the first creation that the protagonist, Sota Mizushino, comes in contact with.
She's a skilled sword fighter, and owns a huge mecha robot called Vogelchevalier. She has a strong sense of justice and fights for her ideal, and leaves her fictional world in order to stop Altair, whose aim is to destroy the world.
Meteora Österreich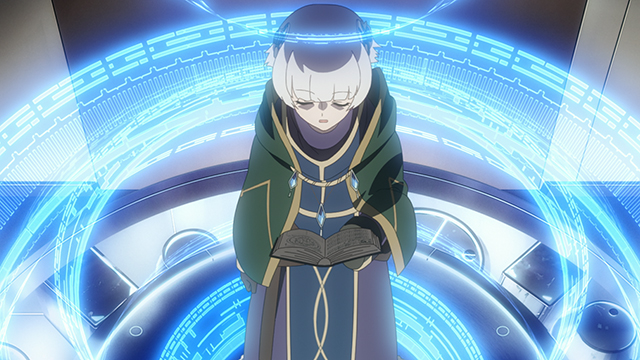 She can use magic, and learn the things of the world thanks to the magic books she carries with her.
She's a tutorial NPC in the RPG game Avalken of Reminisce, a librarian. Meteoria is not a very good fighter, so she uses magic to summon weapons for logistical support.
She also appears to love food from the real world. After all, a seeker must know all sorts of things!
Alicetaria February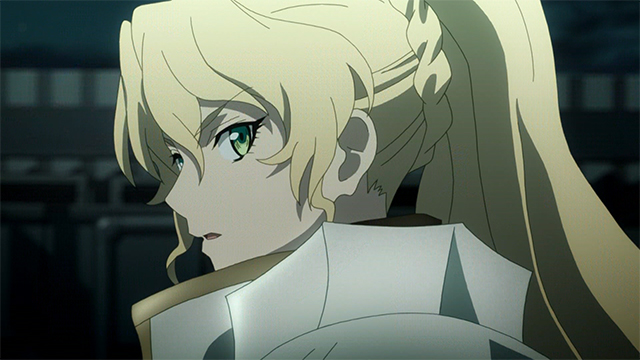 Princess and protagonist of the manga
Alicetaria of the Scarlet
, who fights in order to protect the people of her reign. Not only she wears an armor and is very good at power play, but also owns the gauntlet of Götz von Berlichingen, that allows her to use magical powers and to summon creatures.
In the anime, she's often portrayed as a character that can't be understood. However, that is because her only wish is to rescue her people. Her single-minded, stoic attitude is her main characteristic.
Mamika Kirameki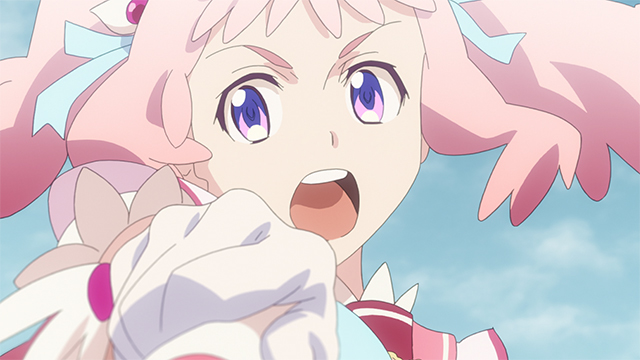 The protagonist of the anime
Magical Slayer Mamika
.
She has a friendly personality and has a very close relationship with Alicetaria, which she supports.
She is puzzled by the gap between reality and the fictional world where she used to live, and the environment and people around her will make her grow up considerably.
She has a strong sense of justice, as you would expect from a character coming out of an anime for girls, and for this reason, as soon as she finds out Altair's real intentions, she decides to fight him.
Yuya Mirokuji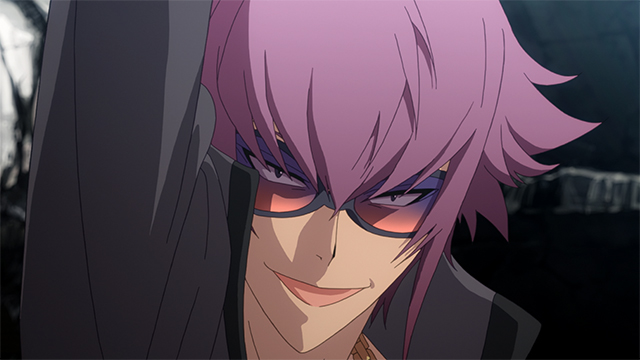 The final boss of the manga
Lockout Ward Underground -Dark Night-.
 He enjoys fighting the strongest opponents he can find. He fights using an indestructible
bokken
 (a wooden sword) called "Kuronagimaru", and was once captain of a military outpost.
At first glance, he might look like a "bad boy" kind of character, but he might actually be pretty sensitive not to be unreasonable and have deeper roots than we all thought.
Rui Kanoya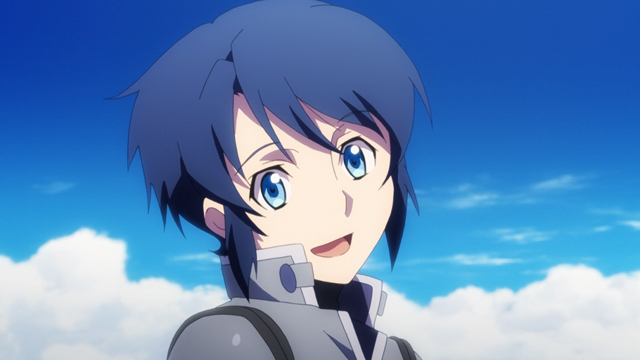 The protagonist of the robot anime
Infinite Divine Machine Mono Magia
.
In his original work, he is a tormented and dark character. However, he seems to have let go of all those things once setting foot in the real world, turning into a trendy womanizer.
He pilots the giant robot Gigas Machina, but due to its size (it's 55m tall!) he was never able to operate it fully. Will we have the chance to witness its full powers, from now on?
Hikayu Hoshikawa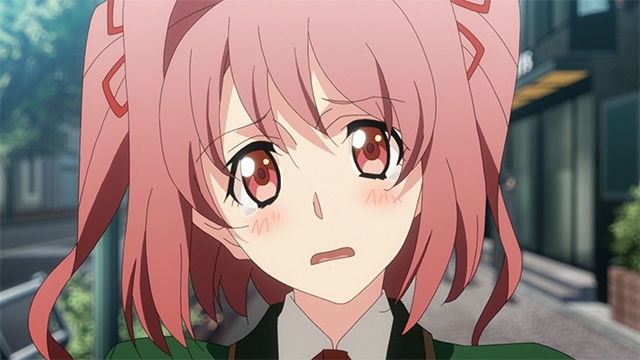 The protagonist of the
bishoujo 
game
The Milky Way of a Starry Sky
. She is lost and found by Selesia and Rui.
She was drawn to the real world, and it was just like if a secret diary was suddenly open to the whole world (as declared by Meteora).
The original work where she comes from makes no mention of battles and fights whatsoever. Will she able to play an active part in the upcoming festival?
Magane Chikujoin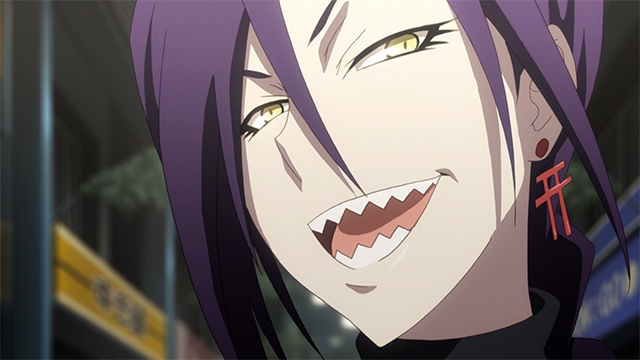 A psychotic mass murderer that appears in the first episode of the detective novel
Record of the Night Window
. She possesses an ability called "Infinite Deception of Words" that allows her to bend other people's words.
She doesn't join either faction, and only acts out of her own interests. What role will she have in the upcoming developments?
Blitz Talker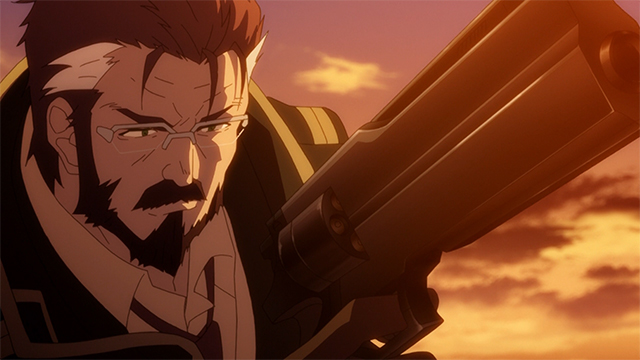 A former detective and bounty hunter appearing in the cyberpunk SF manga
Code・Babylon.
Blitz himself does not have magic and other abilities, but instead uses gadgets such as gravity bullets and gravity control devices to fight.

In the original work where he's from, he lost his daughter Elina, and he despises the author that created that reality only for the purpose of entertaining. He sides with Altair, not only because he shares her same objectives, but also because he understands her and wishes to protect her.
Shō Hakua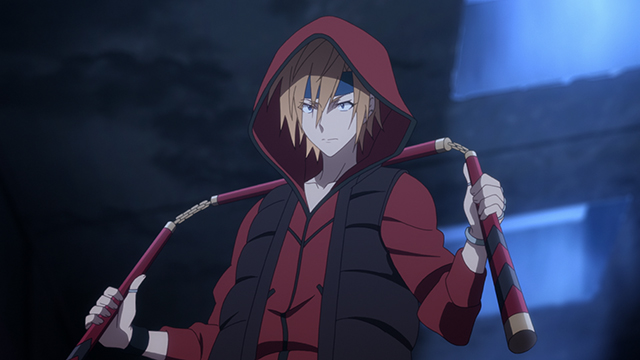 The protagonist of
Lockout Ward Underground -Dark Night-
, who seeks revenge for the death of his friend and his sister. He joins forces with Altair to have a chance to fight and defeat Yuya.
We are all looking forward to finding out what kind of fighting style he will pull off in order to defeat his sworn enemy.
Things to look forward to in the "Elimination Chamber Festival" & what to expect from Re:CREATORS from now on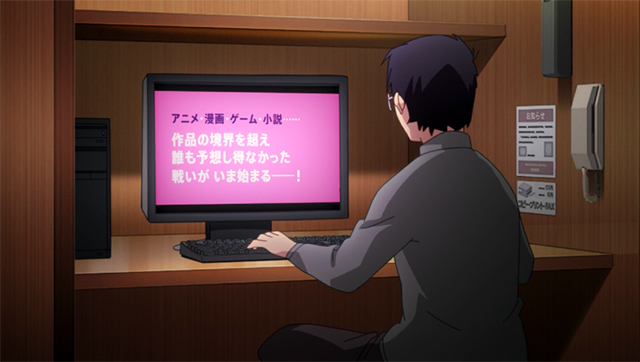 After introducing each character, let's talk about the Elimination Chamber Festival that is going to represent the center of the story from now on.
Full government cooperation! Who's behind the scenes of this huge event?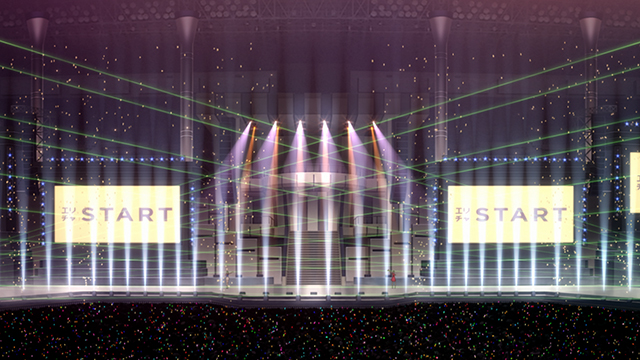 Even if the event turns out to become a final confrontation, fighting normally would have a huge influence on the real world, and Altair's goal to destroy the world would be realized. The main aim of the
Elimination Chamber Festival
is to create a story space to confine Altair to minimize its influence on the real world.
For this purpose, there are many organizations and government agencies supporting the event behind the scenes. We all know what General Coordination Officer Kikuchihara is doing, but let's see what are other people's roles.
How will Alicetaria move?
After the fight against Mamika and Selesia, Alicetaria doesn't trust Altair as much as she did before. She releases her author, Takarada, and seeks cooperation with Magane. In other words, she finally starts acting like a true protagonist.
She takes part in the Elimination Chamber Festival as part of Altair's faction, but how will her journey end?
Is there a way to face Altair's unimaginable powers?
Even though every character is making the necessary preparations in order to participate in the Elimination Chamber Festival, Altair is still the only one capable to extend her powers to her own liking thanks to being a secondary creation. There are no doubts we're going to see some skills and ability we have never witnessed before. How will the other faction face such an unpredictable enemy?
What role will the protagonist Sota Mizushino have?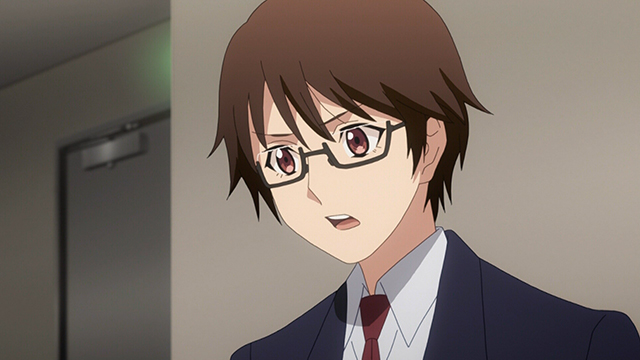 The Elimination Chamber Festival will be a crossover between different fighting styles, typical of the works where the characters come from. Between the creations of so many different authors, the protagonist Sota Mizushino is also going to cooperate.
Sota has a secret strategy that he heard from the pro writer Matsubara:  think about the worst things that could happen. For this reason, he prepared a vast range of characters, but how will this strategy unfold during the battle?
The Elimination Chamber Festival unites the creations and their authors in a final stage of confrontations. Besides the highlights we introduced this time, there are many more things to look forward to! The situation might change any time!
Don't miss the moment when all the different characters and their stories collide in the ultimate fight!