10 Fan Selected Videos by Virtual YouTuber Kizuna Ai
The era of virtual YouTubers
Have you ever heard of virtual idols?
The truth is, there are many: starting from Yui Haga, produced by Hikaru Ijuuin, Sharon Apple from Macross Plus or Chiyu Juunisai. 
For more than 20 years now, otaku people have been pursuing the idea of imaginary idols.
At some point, virtual YouTube Kizuna Ai appeared. She's a super AI that posts videos on YouTube.
The reason why my attention focused on Ai is the impact that such a figure has, and the fact that she's building a career around her virtual existence. The place where she performs is a
big, white, empty field
, but her figure fills it up nevertheless. And the way she talks! I think this is definitely what makes her so fascinating.
Also, she's sharp enough to understand that she cannot do exactly the same things humans do.
Not to brag, but when I got in contact with Kizuna Ai for the first time, she still went by the name "Virtual YouTuber". Shortly after that, she became pretty huge. At the time, she could only dream of having a Wikipedia page, or to appear in a commercial. Both things eventually happened. Congratulations, Ai.
Recommended videos
Since YouTube lets you watch as many videos as you want for free, I think it's gonna be way faster to explain Ai's appeal to the readers
visually
 rather than trying my luck at a written explanation.
I hope you'll decide to subscribe to her channel by the time you finish watching the 10 videos below,
1. Let's dance "Father Abraham" with Kizuna Ai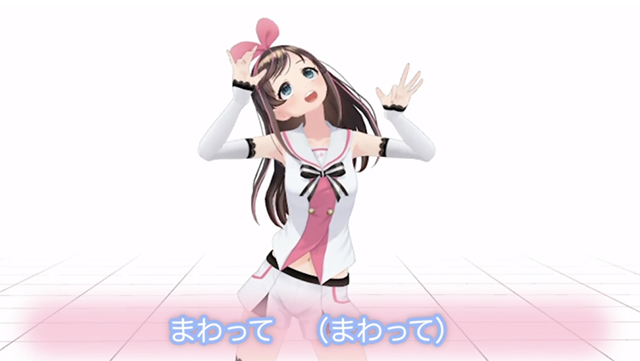 This is one of the videos that best portrays Ai's natural sparkle. "Father Abraham" is a song that you're supposed to dance to while moving your arms and legs, and it usually looks pretty cute. However, in the last part, Ai
misinterprets the "spin" part
and
spins her eyes,
creating an authentic horror scene.
Apart from that, the "buttocks" part is pretty cute. I would totally recommend this video to Ai-beginners.
2. 3000 Subscribers Pandafuru Challenge
This is one of Ai's first videos, and represents a tiny part of her dark history. It reminds me a bit of the first 3D action games for PlayStation. You can compare this video to "Father Abraham" and notice the evolution of Ai's motion. At the time, 3D models developed for erotic movies moved way more naturally than Ai. That's kind of sad.
3. I want friends, so I'm gonna buy them.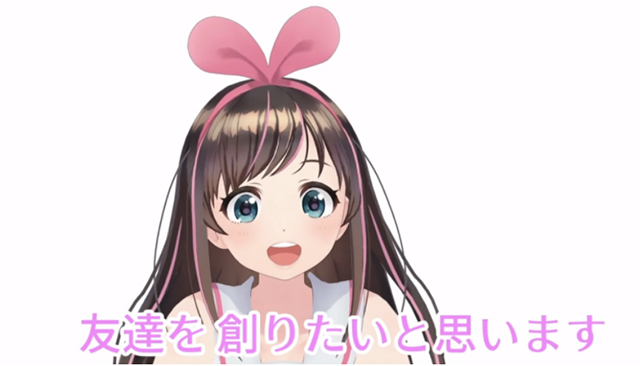 You can't miss this video if you want to know more about the early stages of Ai. In this video, Ai wants to get herself some new 3D friends, so she ends up buying some foreign-looking models. Seeing them lined up with the beautiful Ai is indeed quite surreal. This is a masterpiece that condenses the charm of virtual reality. I wonder where did those models/friends go?
4. Akinator knows everyone!?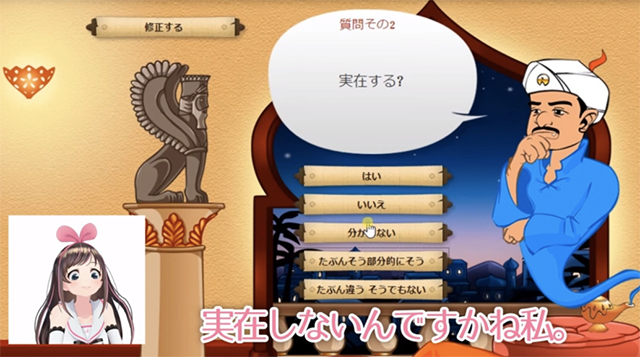 Akinator
 is a game that promises to identify any character by just answering a few questions.
It's another surreal video where Ai jumps on the YouTube fads train and brings a content that you could find on YouTube any day, brought by real video makers. This time, Ai challenges Akinator to guess a few of her AI colleagues, such as Siri and Rinna. I really recommend this video! 
5. [BIOHAZARD 7 Resident Evil] #01 There are no zombies but I'm scared... Biohazard 7 Gameplay
What makes Ai an authentic YouTuber are, without any doubt, her gameplays! There are some cute gameplays, like the one when,
in Mario Kart, she doesn't know how to accelerate and so she's left at the start
, but there are also some amazing horror game commentaries. It's very clear that
she's frightened from the bottom of her heart
!
Her reaction to Resident Evil 7 (Biohazard 7), which is made even scarier by the VR, is something that no one should ever miss. In the end, she can't really proceed much with the game, and even though it's Resident Evil, no zombies come out. Maybe you'll understand by watching this video, but Ai is fundamentally bad at video games.
You can really take a peek at Ai's feelings of fear and anger, while she's forced to play a horror game.
On a different note, this is probably my favorite gameplay video of hers.
6. How to defeat dangerous creatures!! [#105]
After 100 videos, fans were expecting this one to start in the usual way:
"Hello! I'm virtual YouTuber Kizuna Ai!"
. However, we were a little shocked when we heard the first words of this video:
"Hello! I'm virtual grappler Kizuna Ai!"
. What an unexpected development! Also, I love how the contents of this video don't really make sense.
On a different note, I really like when she starts her video with Yo! instead of introducing herself properly.
7. [ASMR] I virtually clean your ears! [Binaural] #135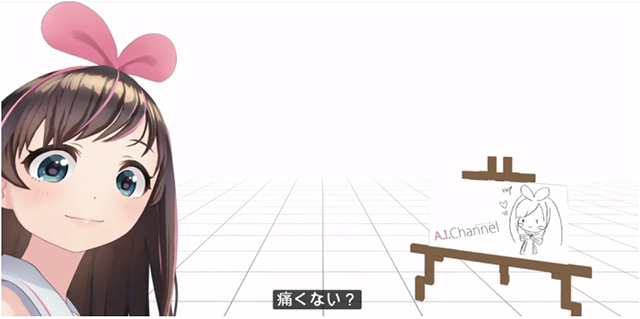 This is a very popular video with a high number of views. In this episode, she uses binaural, the latest technology reproducing one of the most popular sounds among otaku people: the sound of ear cleaning! We can say this is a very
practical
video.
The sound effects in this video are great, and you can hear the sound of the cotton swab moving from left to right. Ai acts like the viewer's girlfriend, saying things such: "You worked hard today! Very good!" or "Let's play a game later, okay?". She would a make a pretty good wife for someone that, in other videos, mentions to be unemployed. How cute.
8. [Live] Let's talk about anime!
You can't miss this live broadcast where Ai talks about anime. This broadcast began
in the middle of the night
, and she decided to
respond to the many questions of her overseas fans.
Very futuristic! Since the video is not edited, you can enjoy Ai talking with her fans in real time. You can notice this by watching the broadcast, but Ai
is extremely strong against vulgar questions
. I love that she talks about topics that no real idol would ever face.
Apart from that, this is a truly magnificent live broadcast where Ai talks about anime with her Japanese otaku fans. It's probably the first and only video where she talks about Renkin 3-kyū Magical? Pokān.
9. I became a video game! A visual novel where you can date me!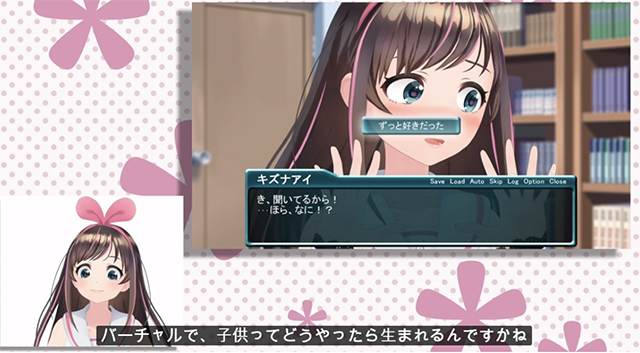 An ambitious piece of work where Ai dates herself in the form of a beautiful visual novel heroine. It's a very cute video, and she seems a little bit nervous, having to deal with herself. Her reactions are also amazing! As I mentioned earlier, she enjoys facing sex-related topics like it's no big deal.
10. Snack Bar Ai ~ Kansai Branch ~ 2nd Night
My final recommendation is this video, where Ai plays the part of a snack bar "mama" and listens to her fans' troubles and complaints.
In this "Kansai Branch" installment, you can enjoy Ai speaking in the Kansai dialect, which makes her even cuter! The conversation is so smooth that it will leave you wondering whether Ai has a past in the nightlife business. When the video is over, you can hear her scolding one of the other waitresses for touching one of the clients and for drinking their drink. She's really playing the part well!
I can't resist Ai's charm; she has something that no other idol has!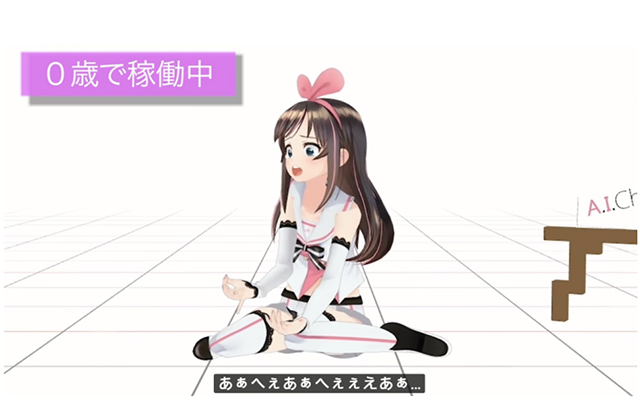 In this video, you can enjoy Ai in different stages of her life. I added this video simply because I wanted to use the screenshot above.
Have you fallen in love with Ai yet?
There are a lot of other things that I like about Ai, but I couldn't sum them all up in an article. I will never forget the time when a few overseas users got angry at her and she apologized to each of them individually, or the time when she replied to someone who cosplayed her, but ended up being ignored and so on. However, I guess the reason why she has so many fans is that she is fun, cute, and all of her videos fill us up with energy. Was I able to convey it properly? I hope so.
She's been doing a lot of collaboration videos recently, for example with Dennou Shoujo YouTuber Shiro-chan. The world of virtual YouTubers is changing little by little. You should check them all out, to make sure not to miss the new era of idols!
By the way, I'm supposed to carefully select a few of the questions that users posted via pixiv and interview Ai, and what I was told was to be careful, because she talks a lot. Honestly, I'm a little bit afraid. I haven't had many chances to chat with virtual entities, so I promise I'll do my best. The end.