Everyone's talking about the guy in the newest Detective Conan movie! Who is Makoto Kyogoku? Check out the manga and drawings!【Buzzword】
Who is Makoto Kyogoku?
A character in the Detective Conan series, Makoto Kyogoku is a karate practitioner that has a 400 win streak. He is the captain of the karate club in his school, Haido High, and has earned the nickname the Prince of Kicks.
The Reason Behind Makoto Kyogoku's Popularity
Detective Conan: The Fist of Blue Sapphire premiered in Japan on April 12. Taking place in Singapore, the story features Conan Edogawa, Kaito Kid, and Makoto Kyogoku. The movie has turned many people in Kyogoku's fans and the number of searches related to him is on the rise!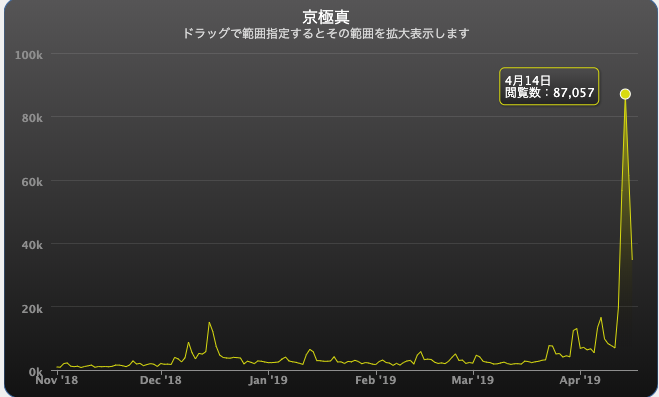 ▲The graph showing the number of views on pixiv. There was a sharp increase in Makoto Kyogoku's number of views on the weekend following the release of the newest movie.
Manga Related to Kyogoku/Sonoko
Makoto Kyogoku is the boyfriend of Sonoko Suzuki, Ran Mouri's best friend. The couple is often referred to as Kyogoku/Sonoko (京園) and they are garnering attention as well!