We asked his father all about how to raise a boy genius! - 10-Year-Old Boy Places In International Art Contest!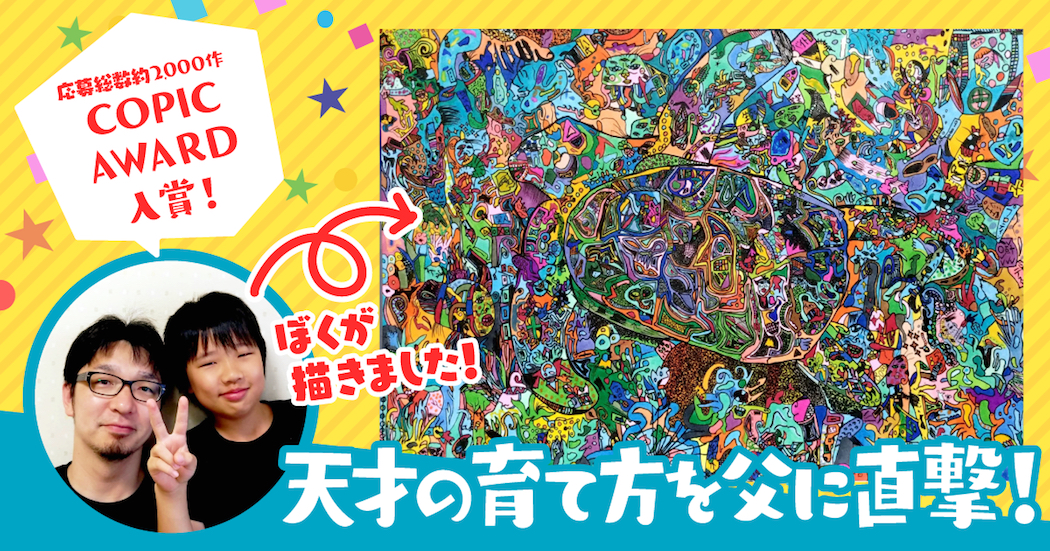 This summer the COPIC AWARD 2019 ceremony was held and the grand prize winners of this annual art contest were announced.
This international competition began in 2017, and the Copic Award 2019 is the second annual award ceremony to be held. Participants from all over the world submitted over 2000 works of art, which were then evaluated by a highly-acclaimed judging panel. Among this collection of renowned judges was noted fashion designer, Junko Koshino, daughter of pioneering manga artist Osamu Tezuka, Rumiko Tezuka, and widely acclaimed Japanese manga artist, Arina Tanemura.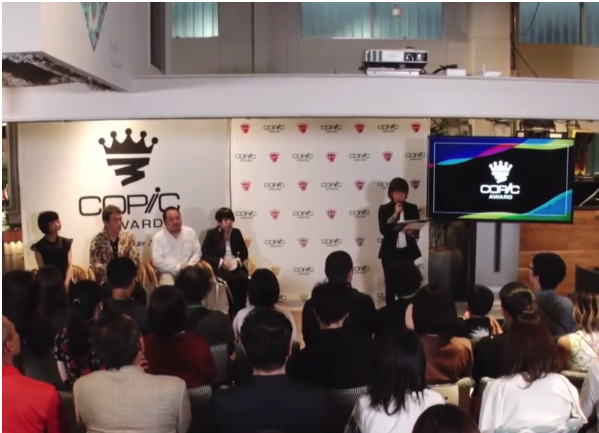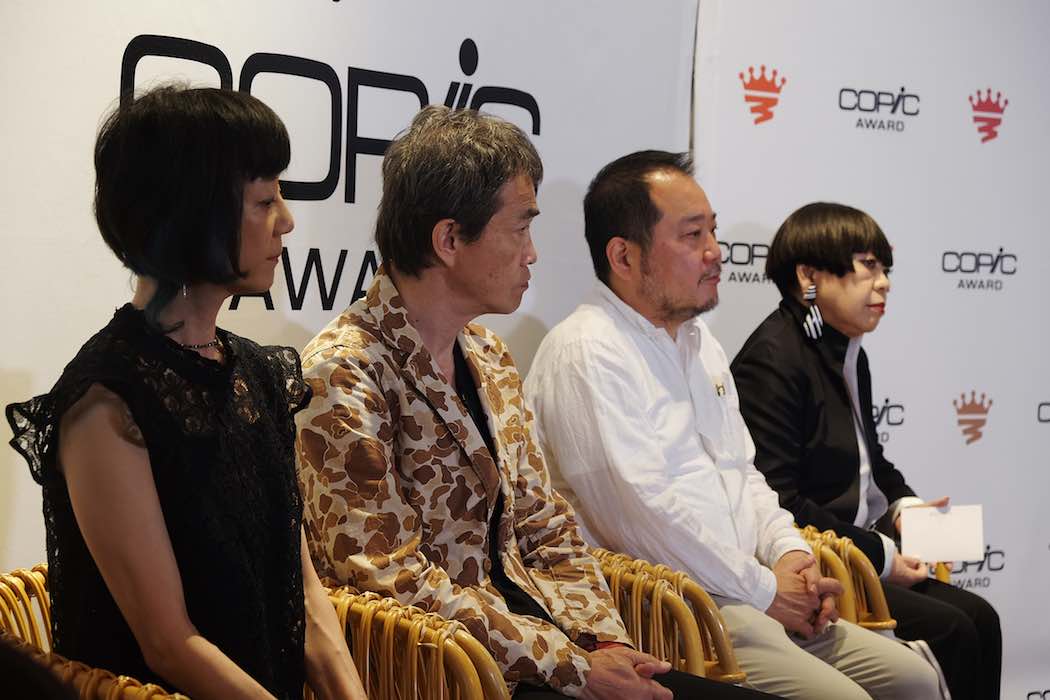 Ten works of art in total were chosen as the grand prize winners, but one of them in particular - the piece that won the 'Future Generation Art Prize' - really stood out.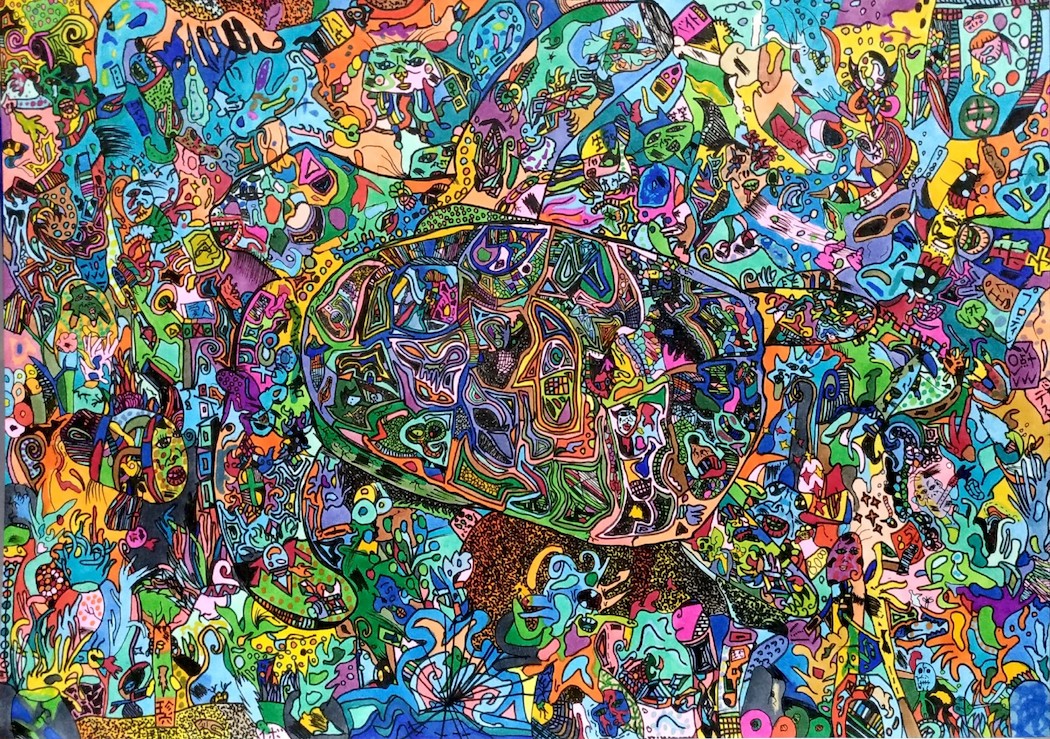 Believe it or not, this piece was drawn by none other than a 10-year-old boy! Since both age and nationality remain confidential during the judging process in order to avoid any sort of bias, even the judges admitted that they were shocked when they discovered that such a young boy was one of the prize winners.
What was the inspiration behind this work of art? What kind of upbringing brings out this kind of artistic skill at such a young age? We sit down with grand prize winner Chihiro Yagyu and his father Nao to ask them all about his award-winning masterpiece, as well as his future art journey.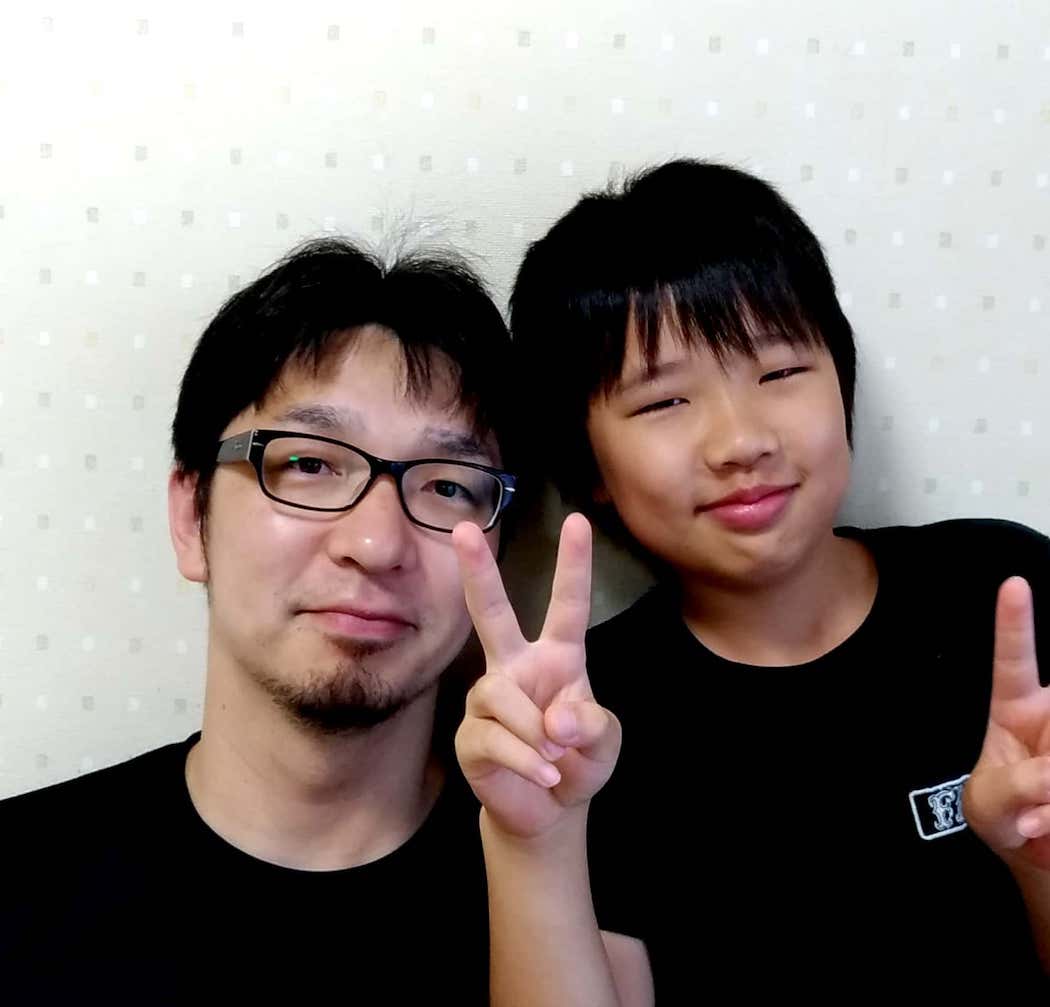 Congratulations on winning the Future Generation Art Prize! How did you feel when you first found out that you had won?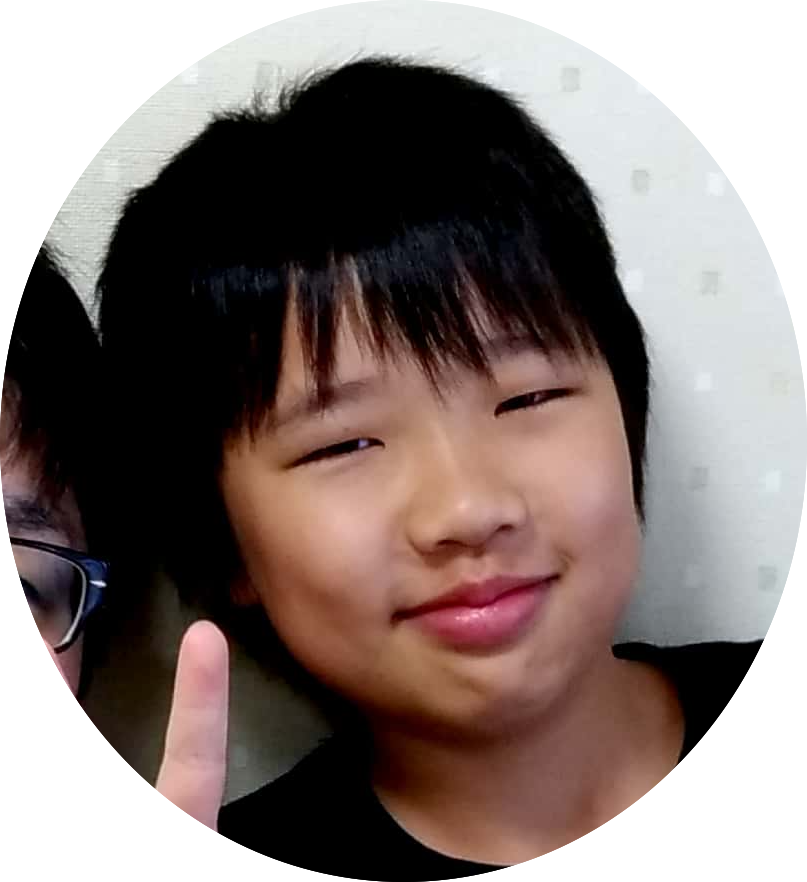 I was so happy that my heart started to race!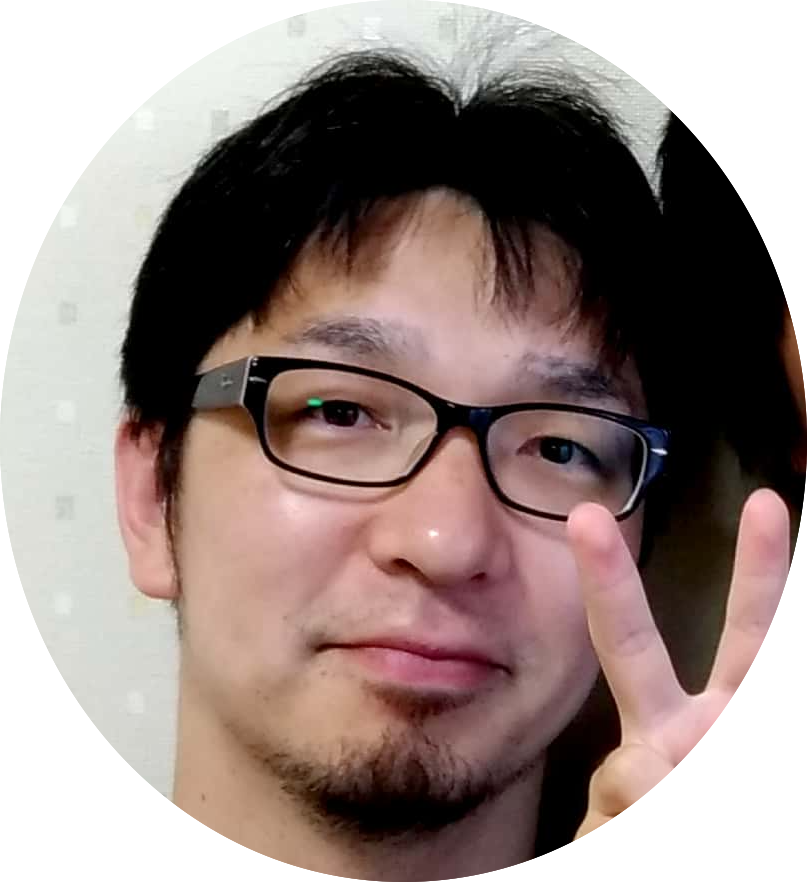 We got an email that let us know he'd been selected as one of the finalists, but we didn't hear anything about him winning the Future Generation Art Prize until his name was called at the award ceremony itself.
So that's why you reacted the way you did at the award ceremony; because it was a surprise for you too! Anyone watching your reaction could tell how overjoyed you were.
Did anything change after you won? How have the people around you reacted?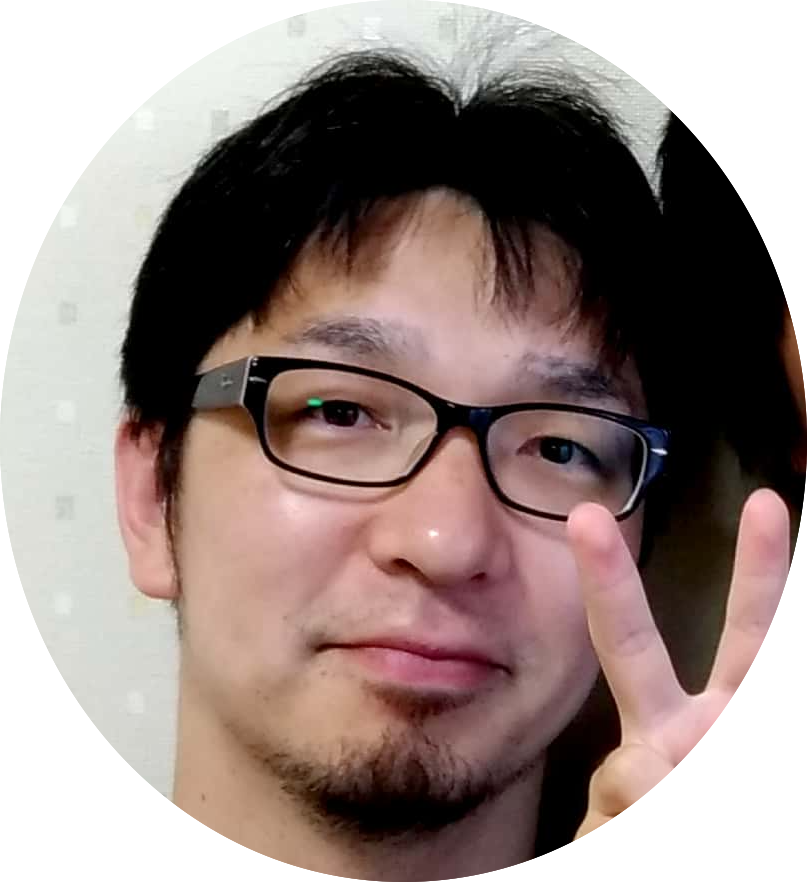 Both myself and his teachers at school are delighted - I feel like we're more excited than he is! He's more interested in deciding what kind of picture he's going to draw next. Chihiro does things in his own way - but that's not a bad thing.
Perhaps it feels like this was just one checkpoint on his path as an artist. That's pretty admirable!
About the award-winning piece
First, can you tell us about what made you decide to enter the Copic Award this year?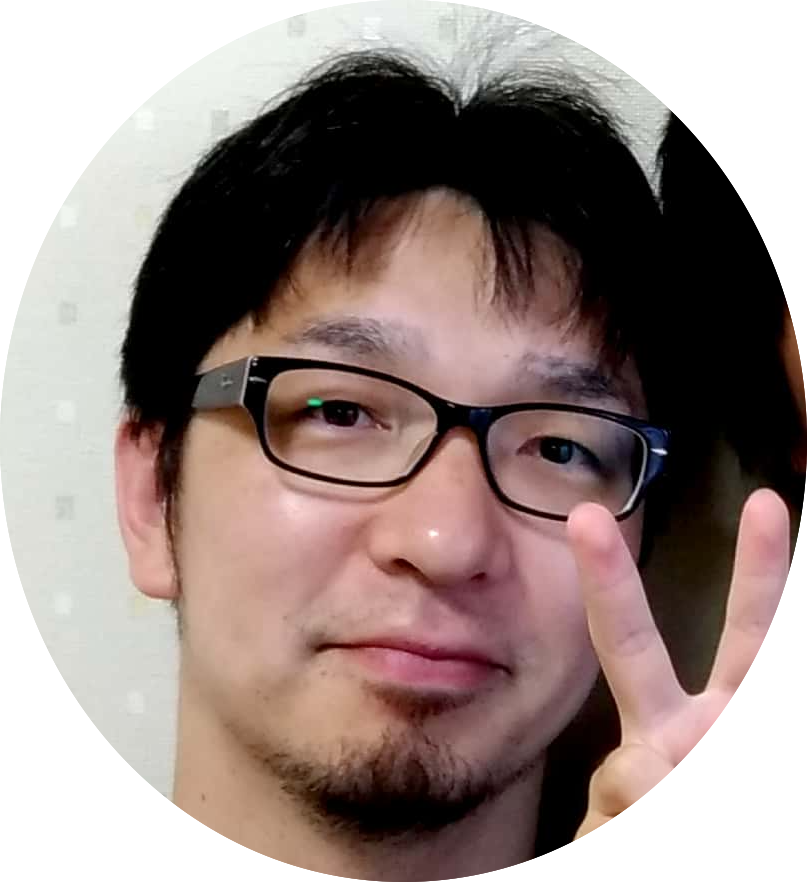 I occasionally check websites that post information about any upcoming art contests.
I thought this contest would suit Chihiro, so I recommended it to him.
What made you think this contest would suit him?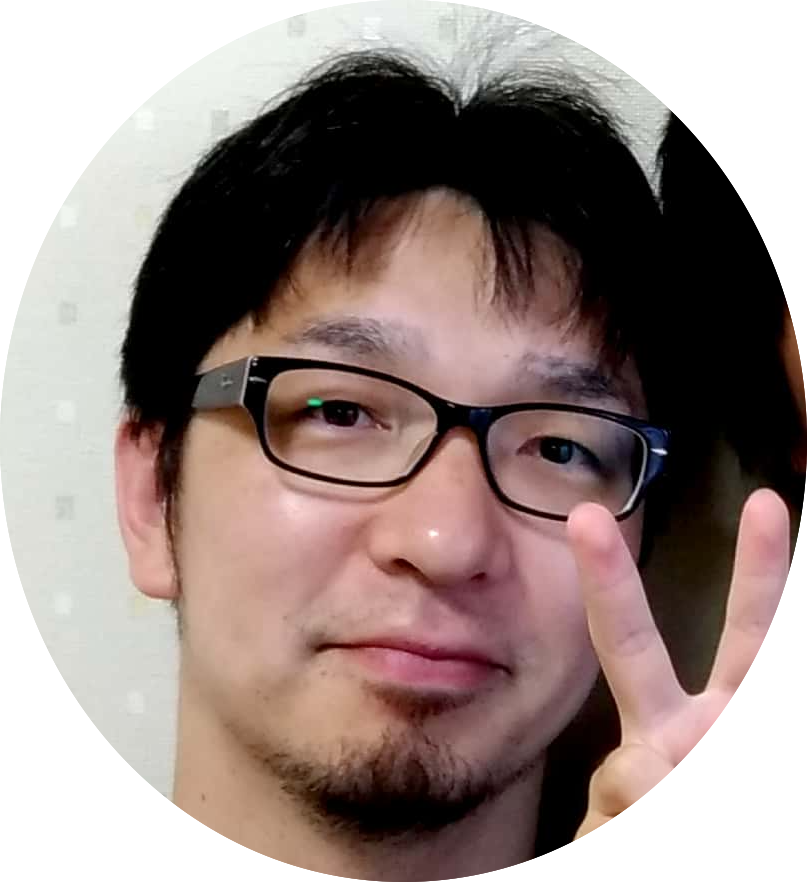 In the past, when Chihiro has entered art contests aimed specifically at elementary school kids, his art style has gone past the judges' heads a bit. I thought it might be a good idea for him to challenge himself and take on the Copic Award, where there's no age limit.
That's true; there are no entry restrictions for the Copic Awards such as age, gender, occupation, or nationality etc. And it's hard to believe that an elementary school boy produced a picture like this at first glance! Incidentally, what made you choose the theme 'sea' for your picture?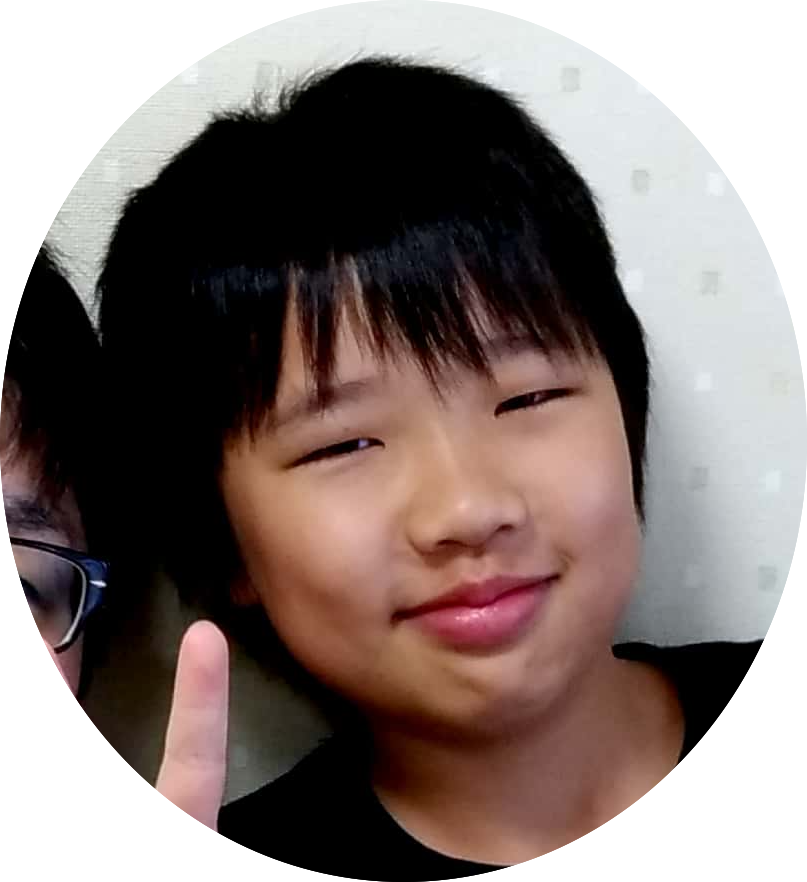 Since it was August when I drew the picture, I wanted to draw something summer-themed.
Were you perhaps inspired after a trip to the beach?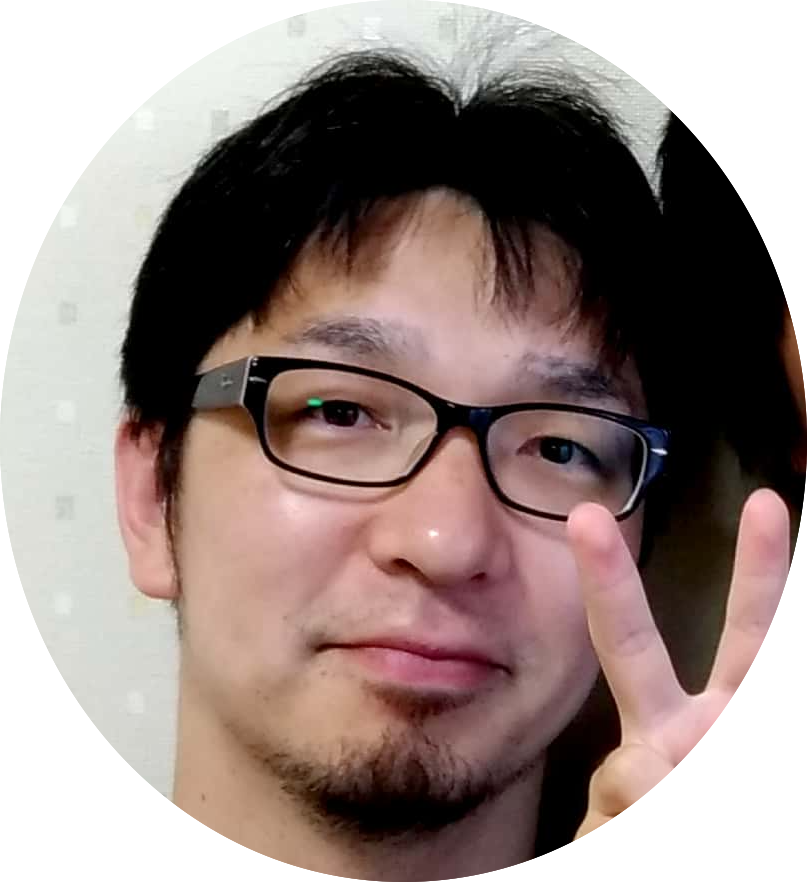 No, we never visited the beach at all that summer.
So you created your picture purely based on your imagination - that's amazing! And the picture itself is full of so many intricate and minute details. Did you prepare a rough draft or anything like that beforehand?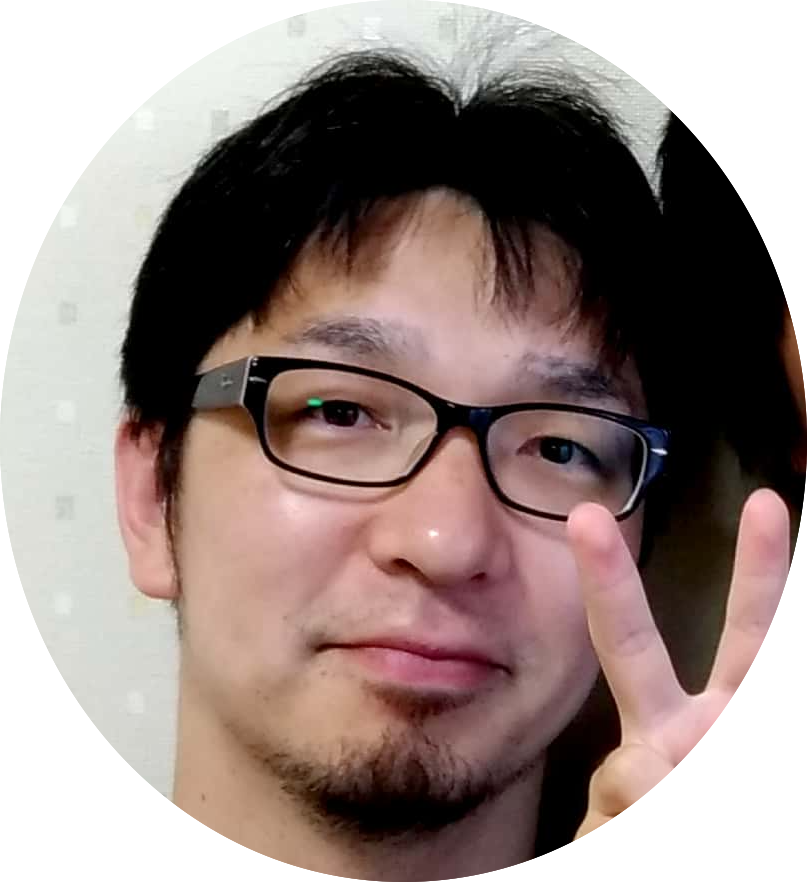 No, he drew the whole thing without a single rough draft.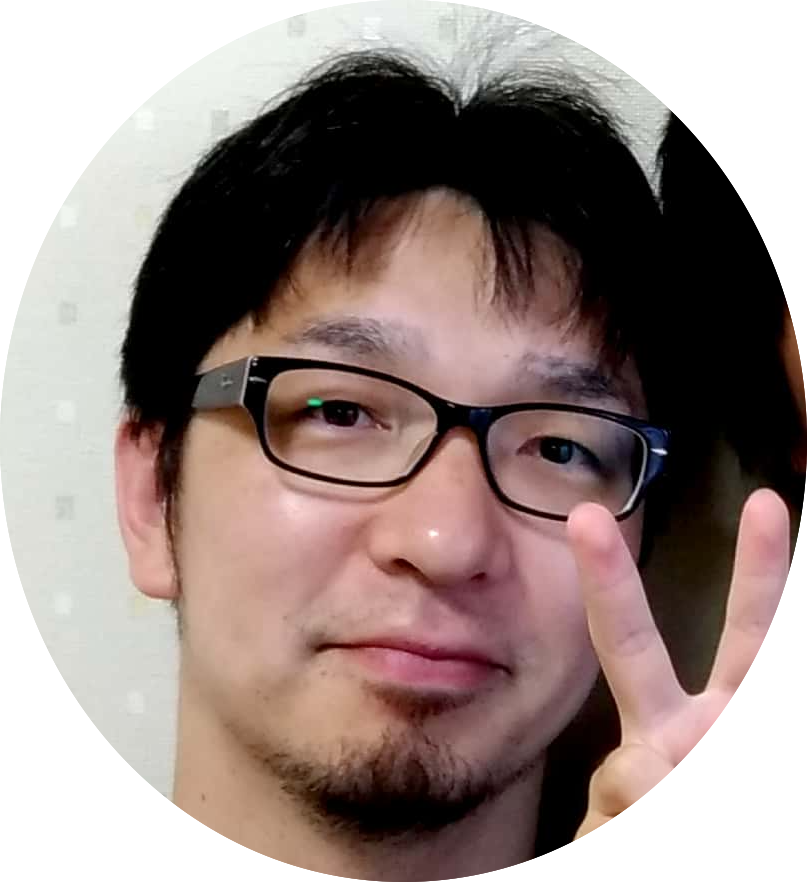 The only thing he decided before he started drawing was that he wanted a turtle to be the focal part of the picture. But he chose the colors on a whim, based on what he felt like while he was drawing.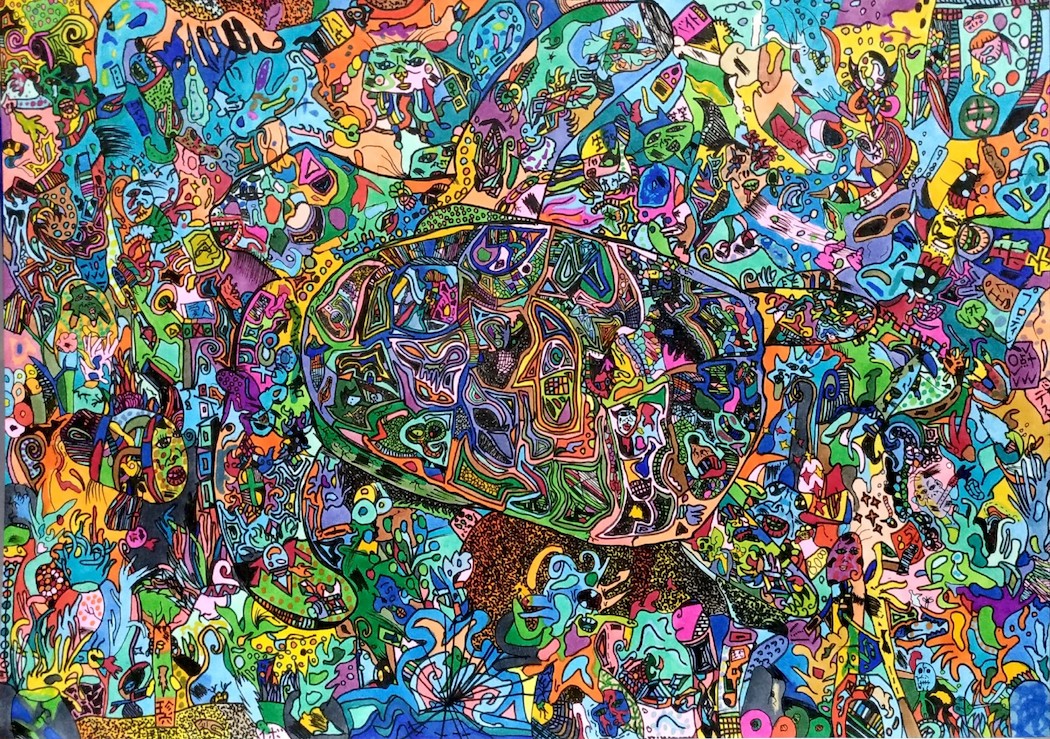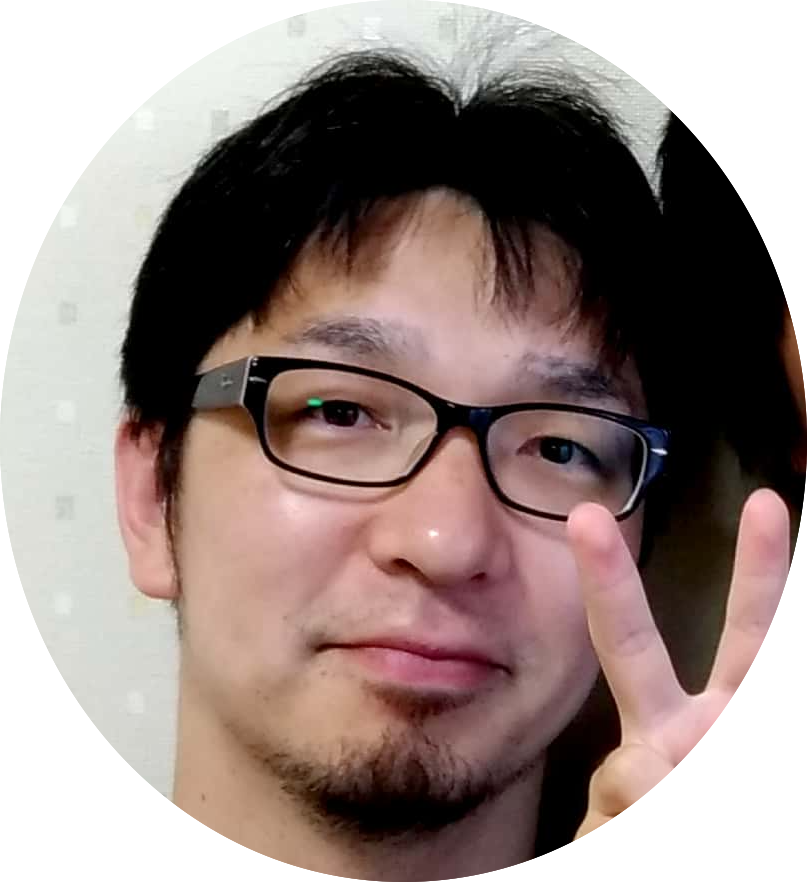 It's not that he's a particularly huge fan of turtles, but I suppose you could say that they remind him of the sea. By the way, do you see how there are a ton of words scattered throughout the picture? That's one of the characteristics of Chihiro's art.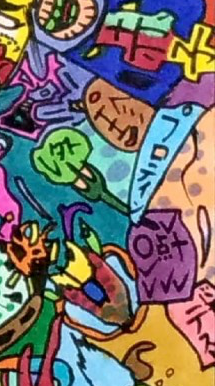 Upon close inspection, you can see that Chihiro's picture is bursting with all kinds of things.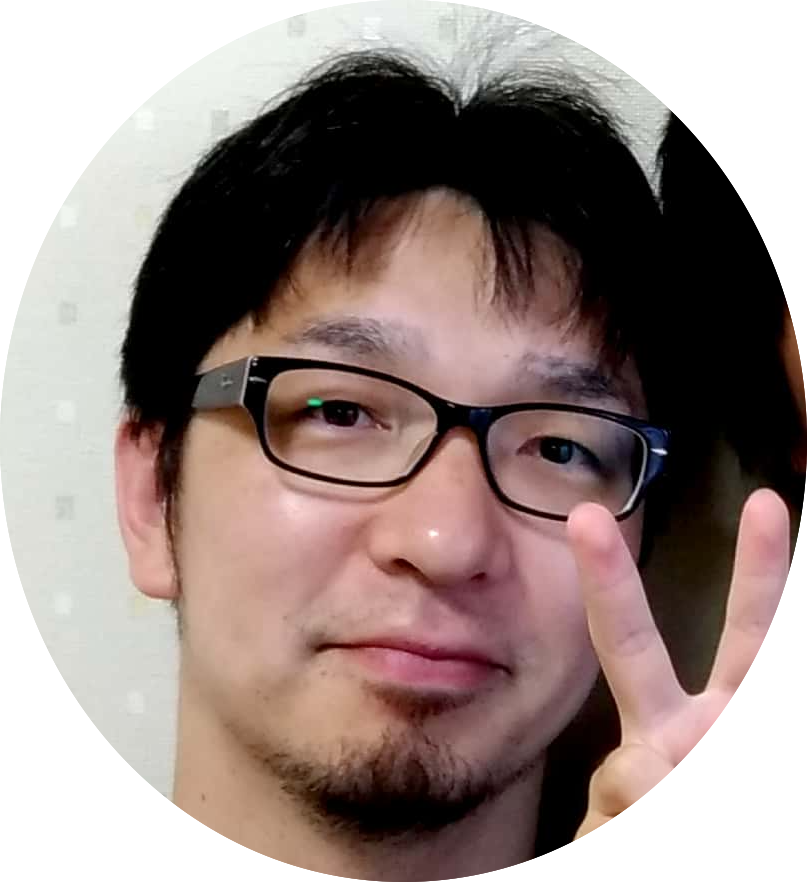 I feel like that's part of the fun of Chihiro's art; discovering everything he's managed to cram into one picture. At least, I'd be happy if his art were to be perceived that way!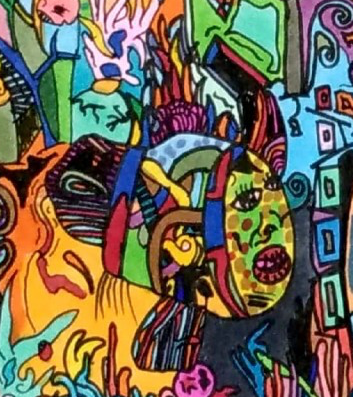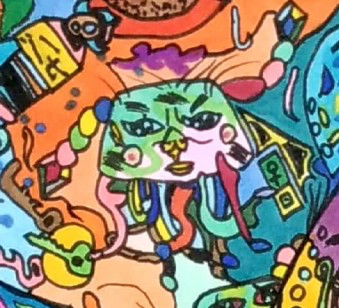 Your way of using colors is so fresh and vibrant! How do you decide what colors to use? For example, do you start with the light colors or...?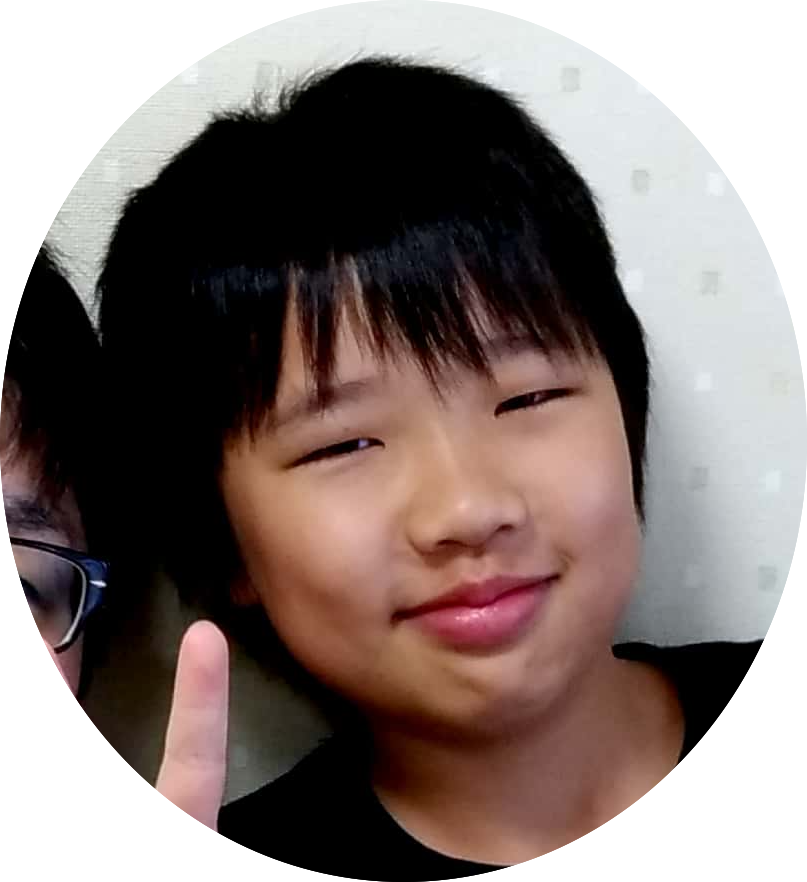 I just pick whatever color I feel like.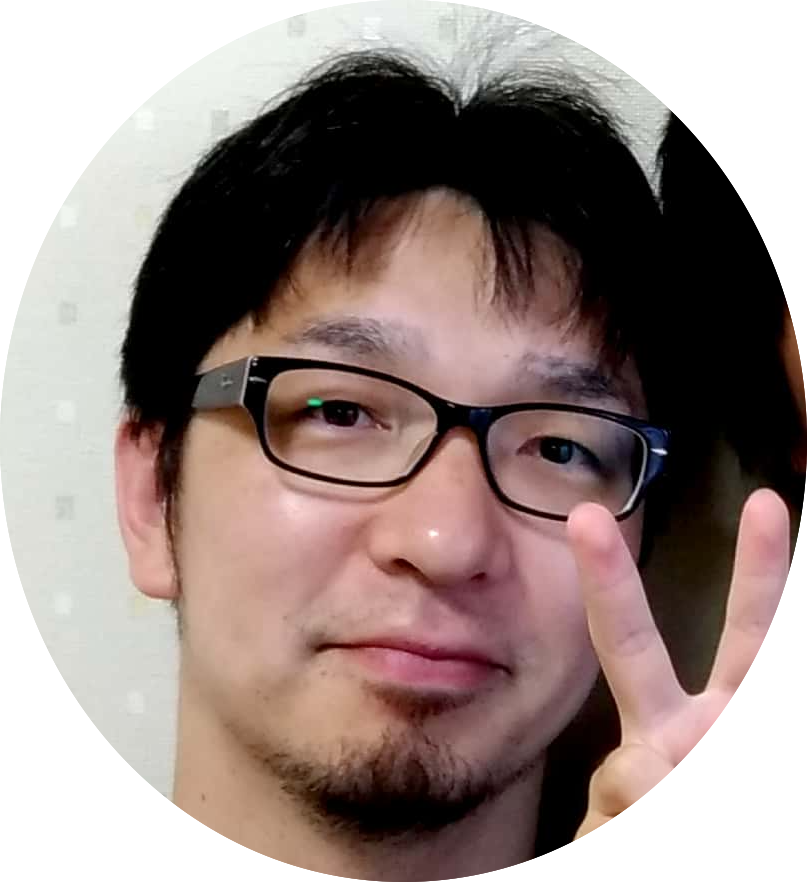 He decides what colors to pick by instinct. There are so many colors in this picture, and I think he used about 30 different colored Copics while he was drawing, but it would be a miracle if even he managed to remember every single color that he used!
Did you color this whole picture entirely using Copics?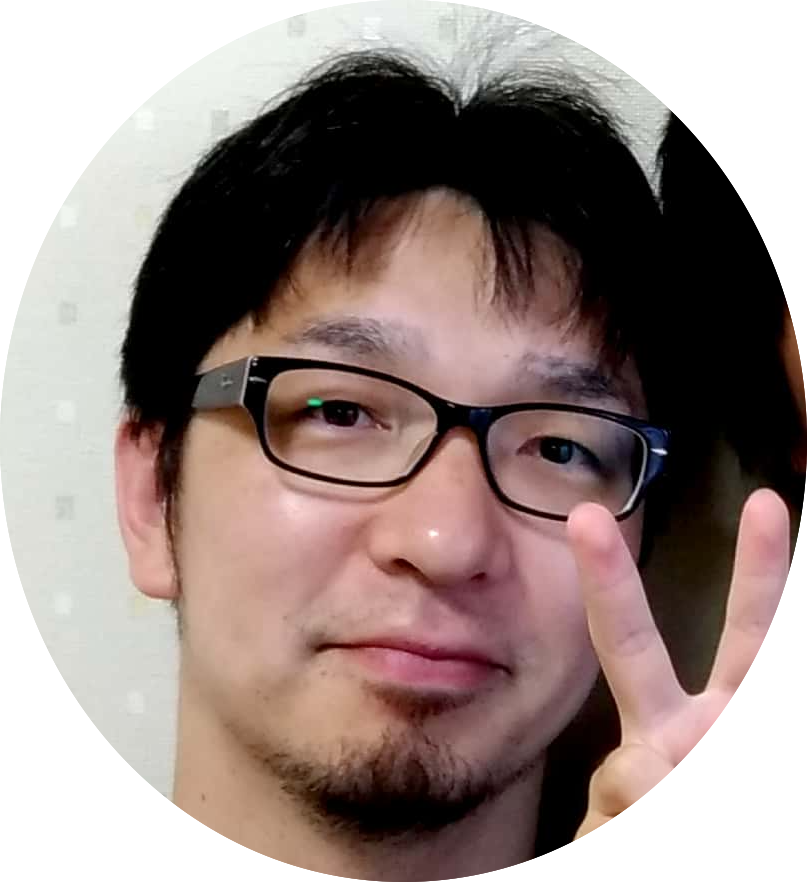 Yes, even the lineart was drawn using a Copic multi-liner.
How did Chihiro come to use Copic markers? Did he save up to buy them himself?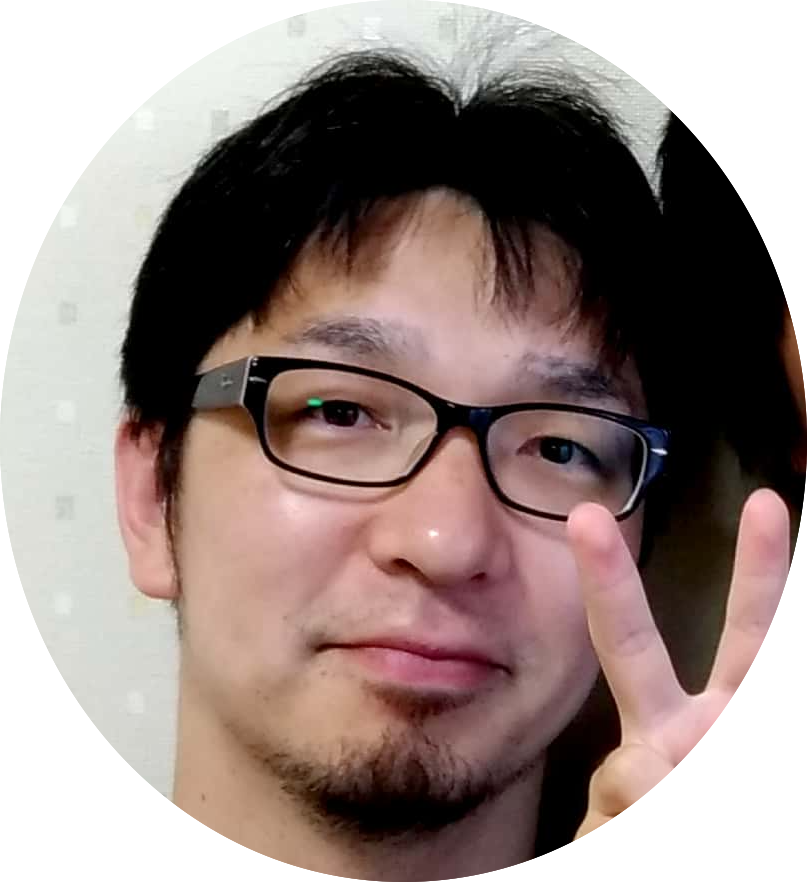 His Copic markers were originally mine, but I gave them to him. I went to an art college, and I've been using Copics since I was a student. When Chihiro started to show an interest in art, I remembered how easy to use Copics were when I was a student, so I thought it might be a good idea for him to use them.
So his art materials were a gift from his father! Chihiro, how do you feel about Copics? Are you a fan?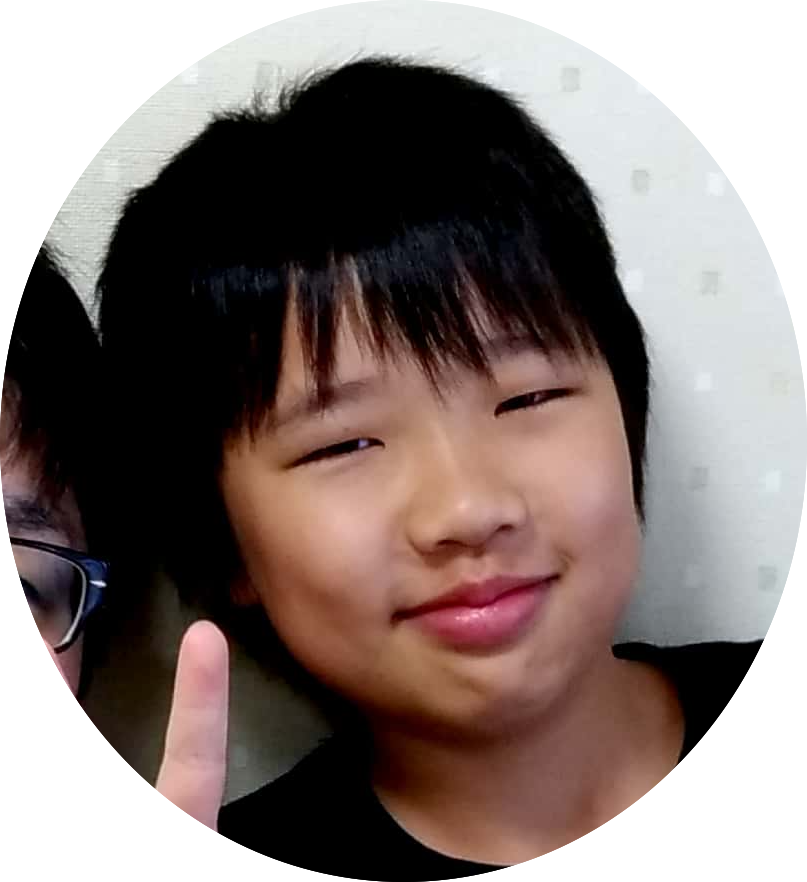 Yes, I love them.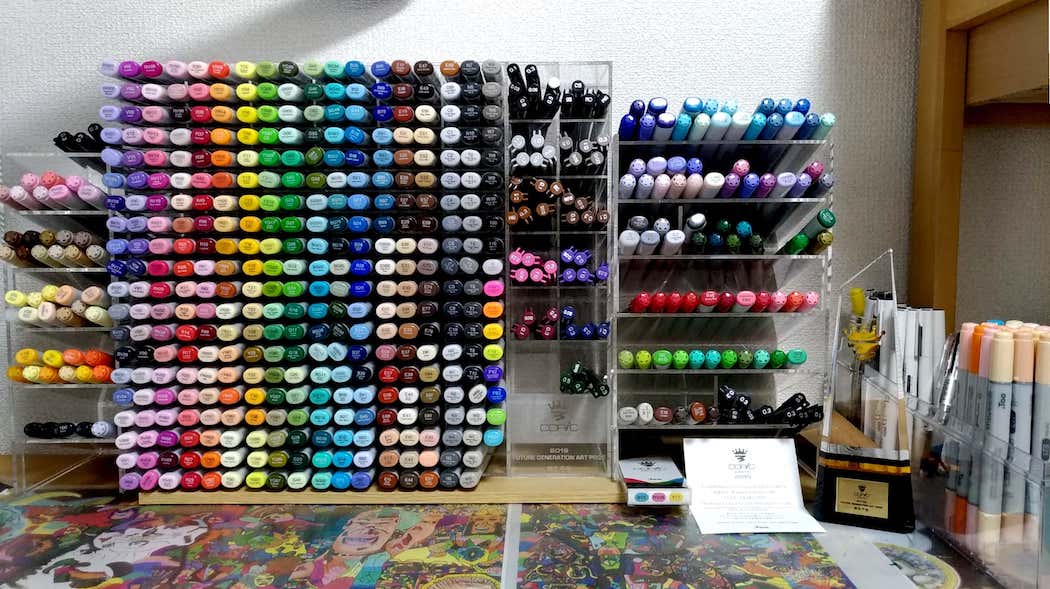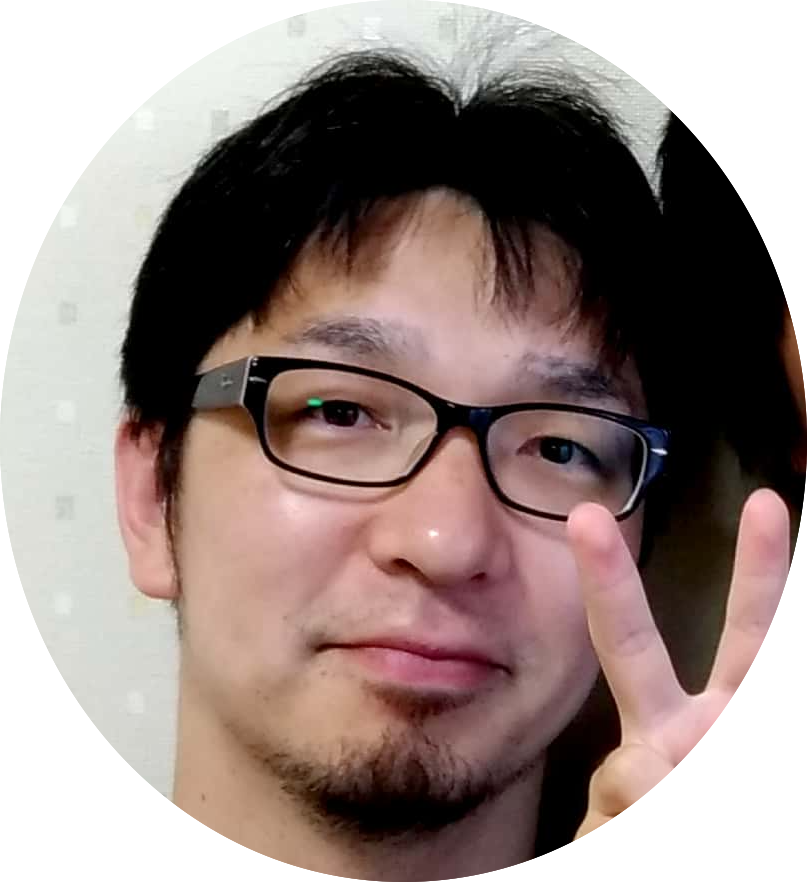 I'm not great at using anything other than Copics. For example, I'm definitely not a fan of painting.
What do you like about Copics?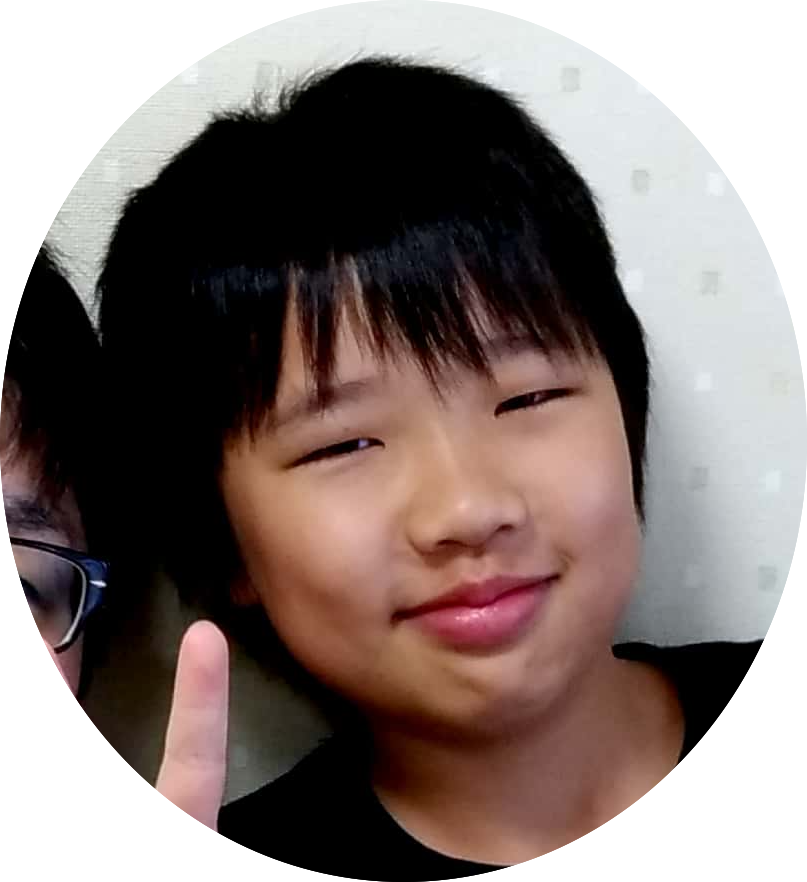 I like how the colors don't really blur. All of the colors stay bright and stand out by themselves.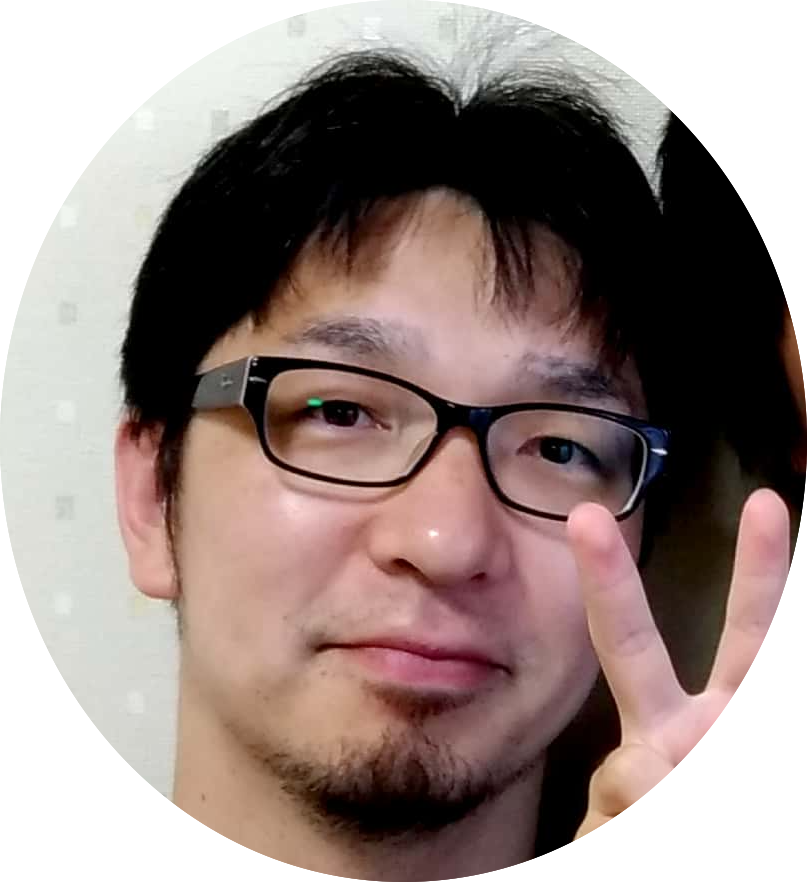 With Copics you can use color after color without worrying about the previous colors being affected. On the other hand, paints can be a lot trickier to use. It's more difficult to control the colors.
Do you ever find yourself unable to decide what color you want to use? Have you ever regretted your choice in colors?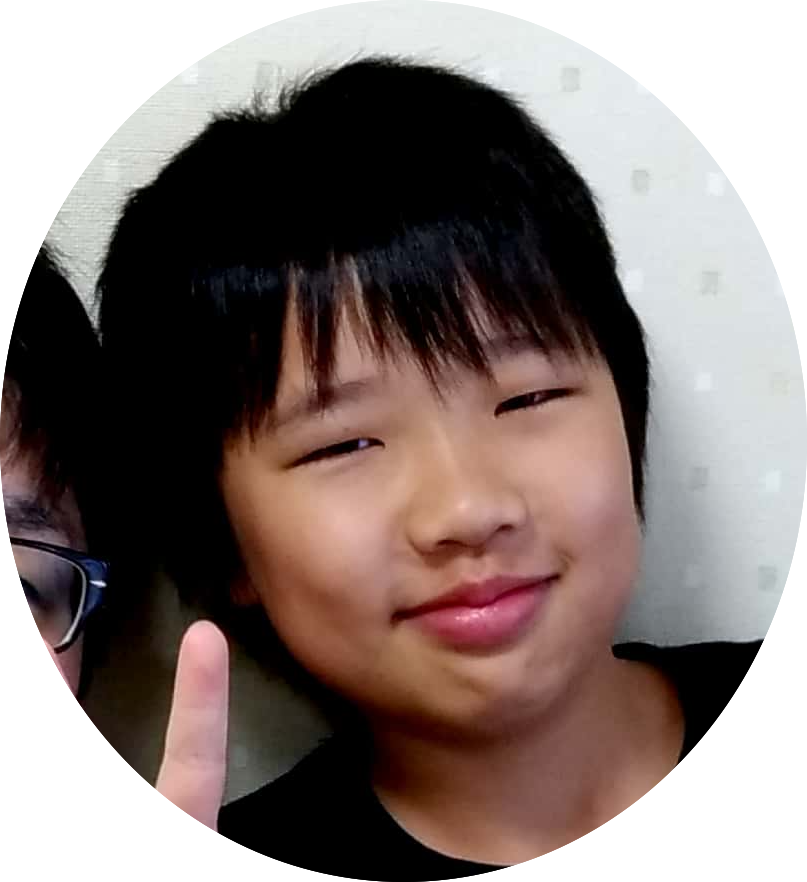 Nope, that's never happened.
You really are an artist by instinct! Did you use any references while you were working on this picture?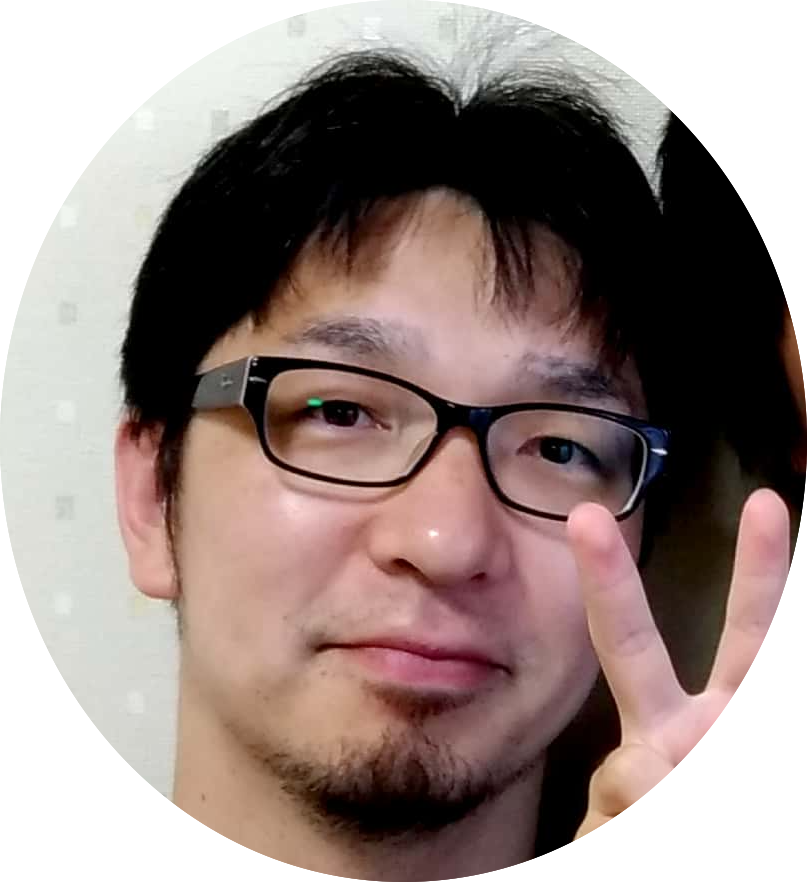 Since he said he wasn't sure what a sea turtle looked like, we looked up some pictures to get an idea. I'm not sure if you'd call that using a reference though - all he wanted to do was a see a real photo of what a sea turtle looked like. He normally doesn't use references.
Likewise, he normally doesn't decide on a concrete theme before he's started drawing. He simply throws himself into the picture, and it turns out how it turns out.
We did talk a little bit about what kind of picture he was going to draw beforehand, and decided that since the weather was so hot he wanted to draw something cool and refreshing. We often talk about his art together like that.
Chihiro, how do you feel about discussing your art like this with your father? Is it fun?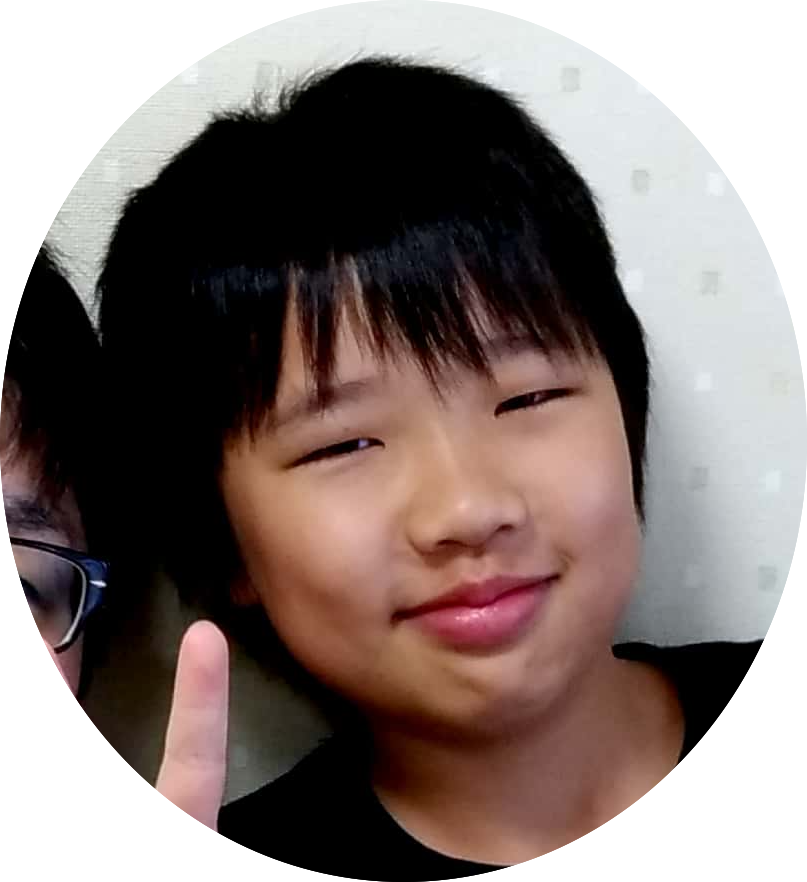 Yeah, it's really fun.
The best way to enforce an education is to not enforce anything at all
Do you ever give him advice as an artist?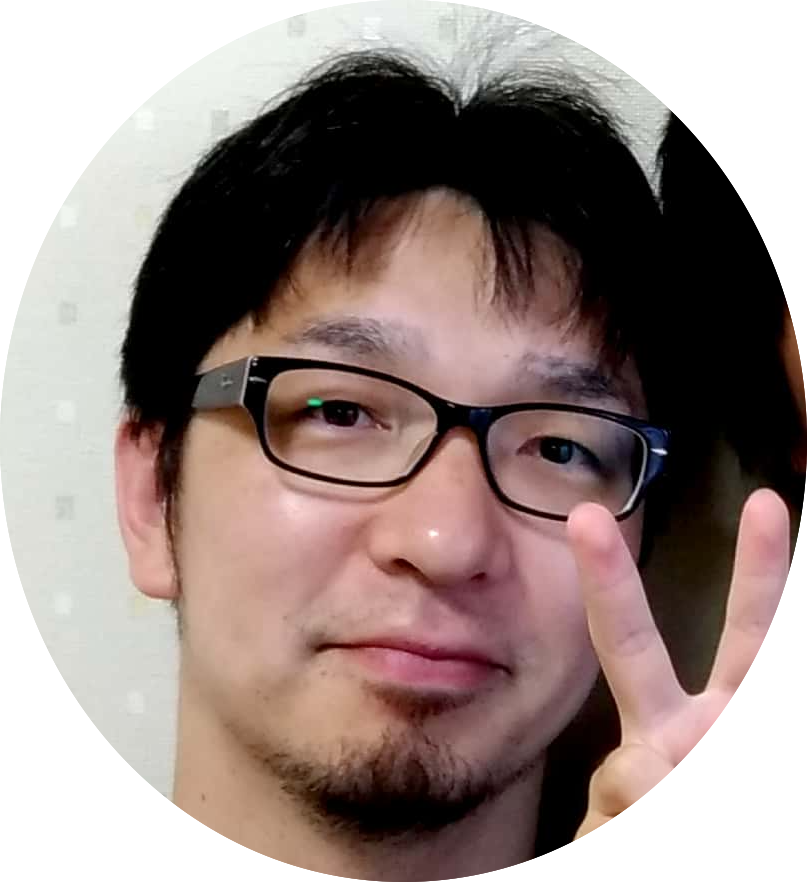 No, I never do anything like that. I used to be an artist myself, and I drew a lot of pictures, but nowadays my job is completely different and I rarely draw. 
Artistically he doesn't do anything in particular - he's a completely self-taught artist.
He's never even seen my art before.
He's never seen your art?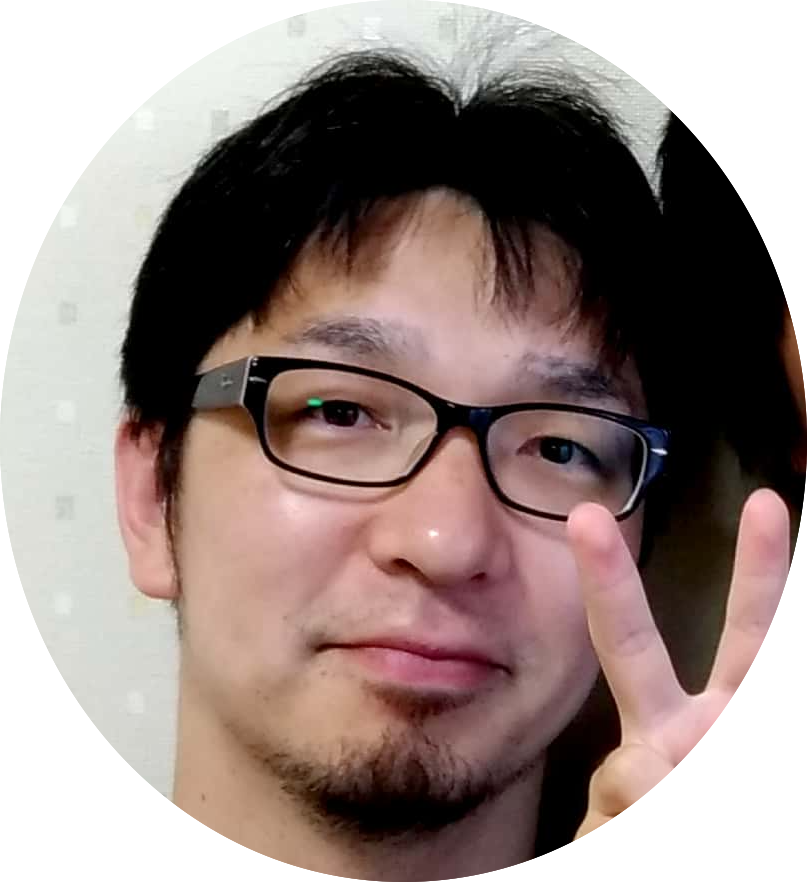 I don't have any pictures left. It's been 20 years since I was an art student. Right now, it's far more enjoyable for me to see my son draw, rather than for me to draw myself. He's able to create a whole new world that I can't, and I'm always looking forward to seeing what he'll come up with next.
How do your talks about Chihiro's creative process usually go?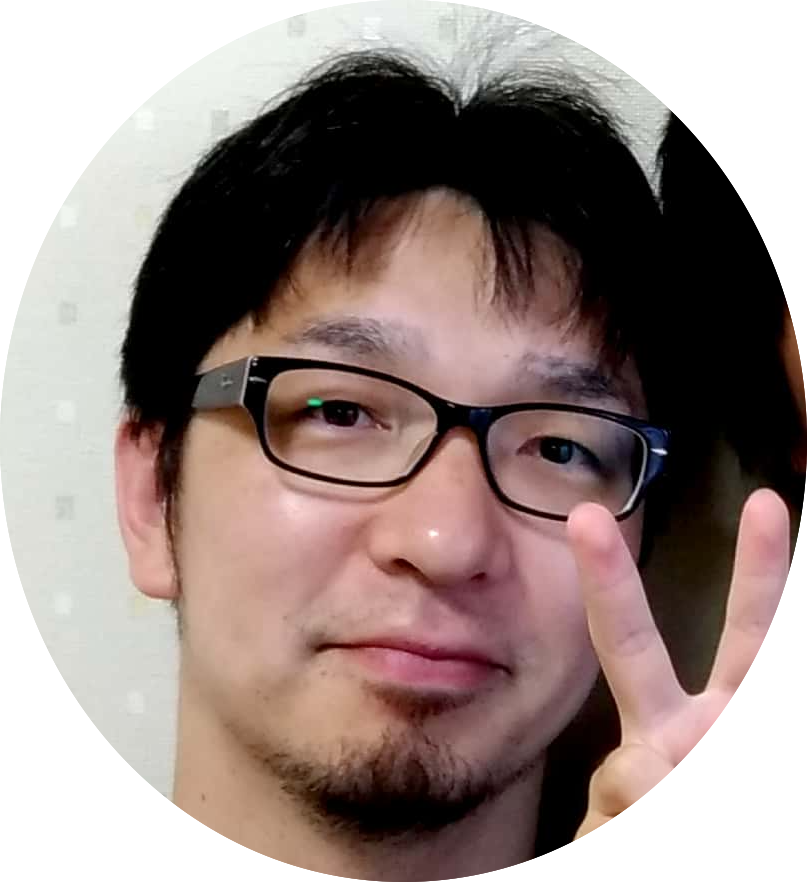 We talk while he draws. This might come as a surprise, but rather than focusing intently on a picture by himself, Chihiro will sit beside me and talk while he draws. We have quizzes, or play games while he draws. He currently listens to an English conversation practice CD and studying while he draws.
Do you ever offer suggestions as to what he should draw?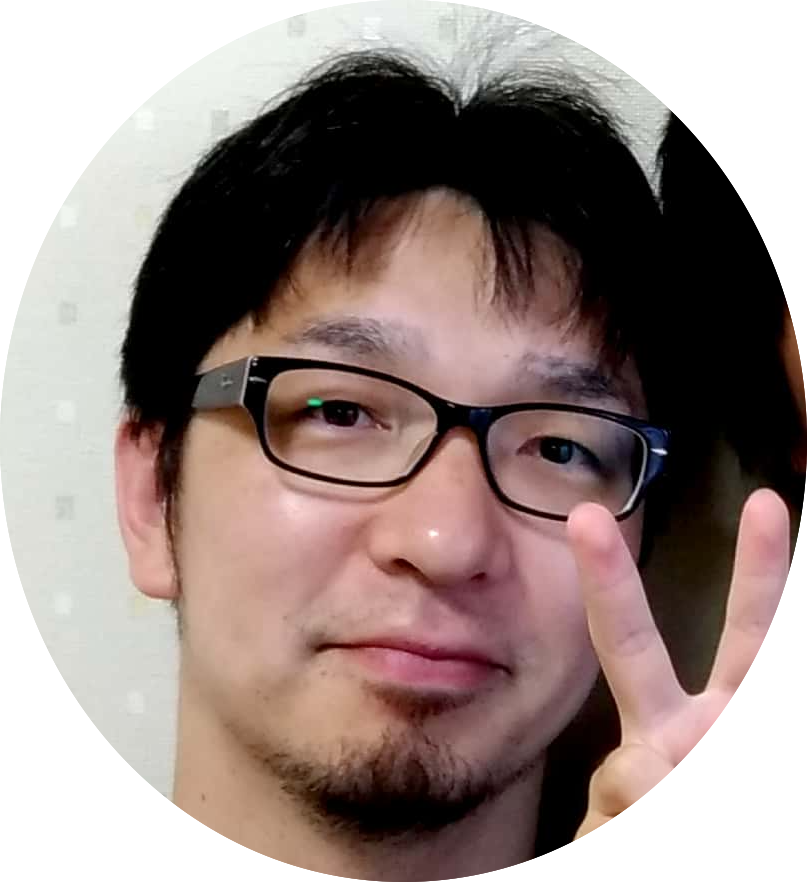 Not exactly, but I do offer him a lot of praise for his coloring style. Chihiro really does choose what colors he uses purely out of instinct.
It must mean a lot to him when you react so positively to his artistic ideas!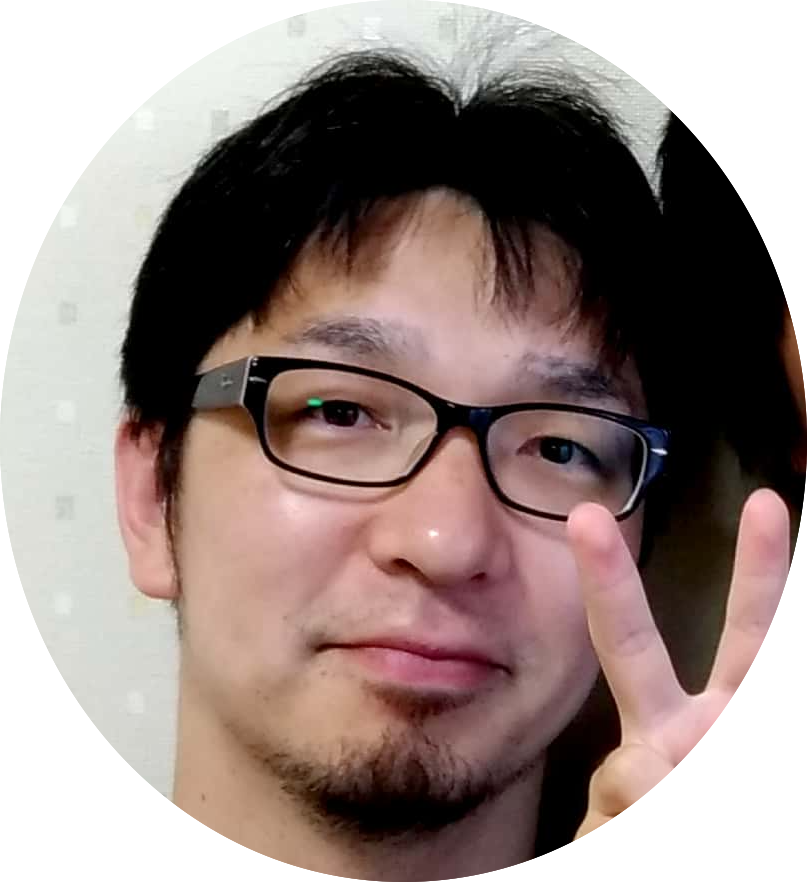 It certainly gives him motivation! I do believe he is truly enjoying himself.
Hearing his father support his artistic freedom so much must be a great source of encouragement for him. You could say that the best way to enforce an education is to not enforce anything at all.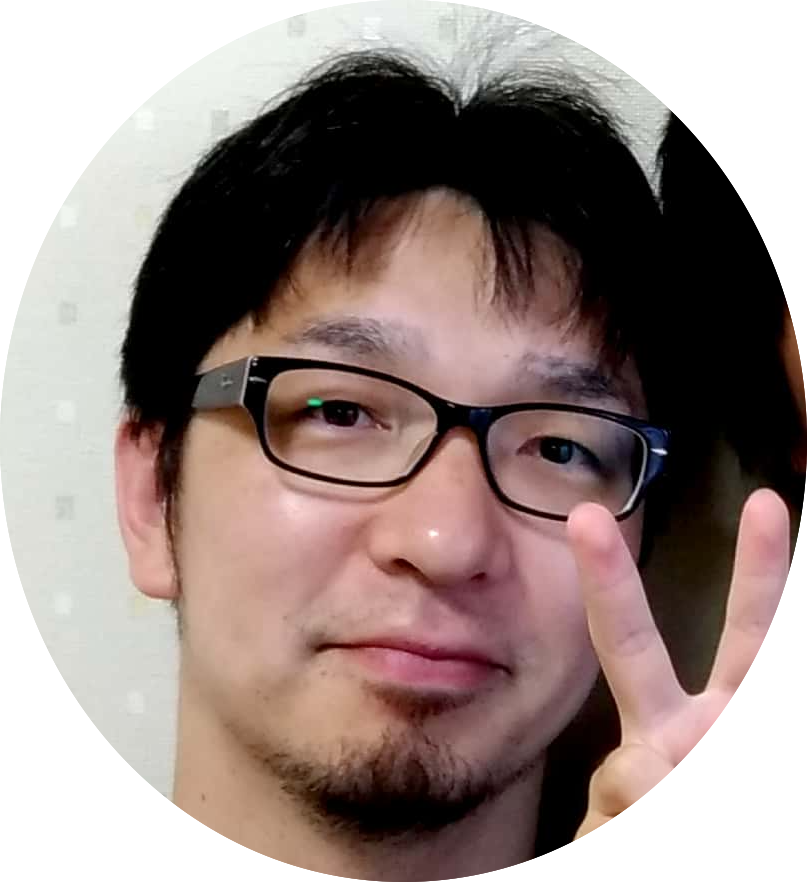 That's what I believe.
So, if he's never been directly influenced artistically by his father, has Chihiro ever been to an art class, or been part of an art club at school?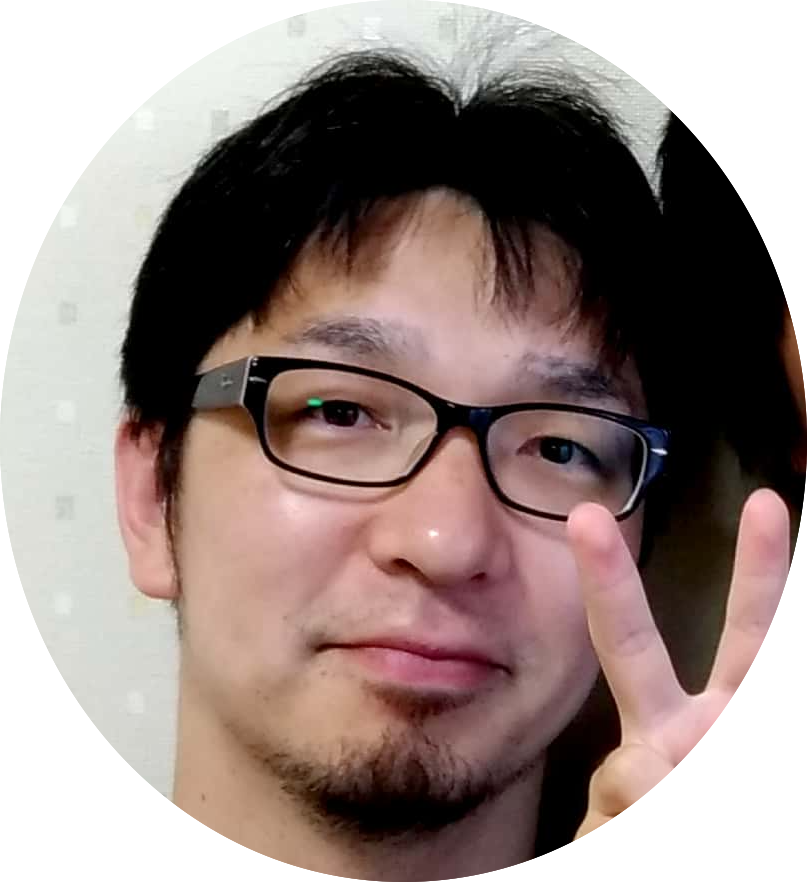 He's never been to an art class. I recall him joining the manga club at his school very briefly, but since that centered around trying to emulate the 'manga-style', it didn't really suit him. This boy wasn't meant to copy someone else's style.
He has a very unique art style after all.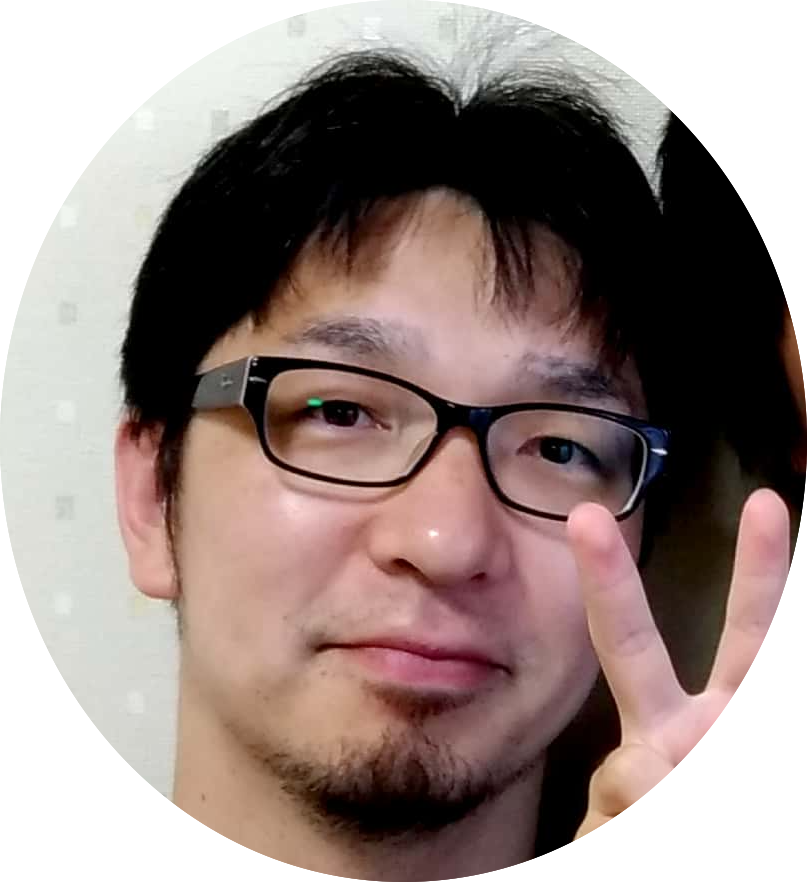 He has no 'fixed' style - he doesn't try to specifically draw 'elegantly', or 'cutely'. His art style is free, really and truly free.
Has he been influenced by anyone else? Perhaps by a favorite artist?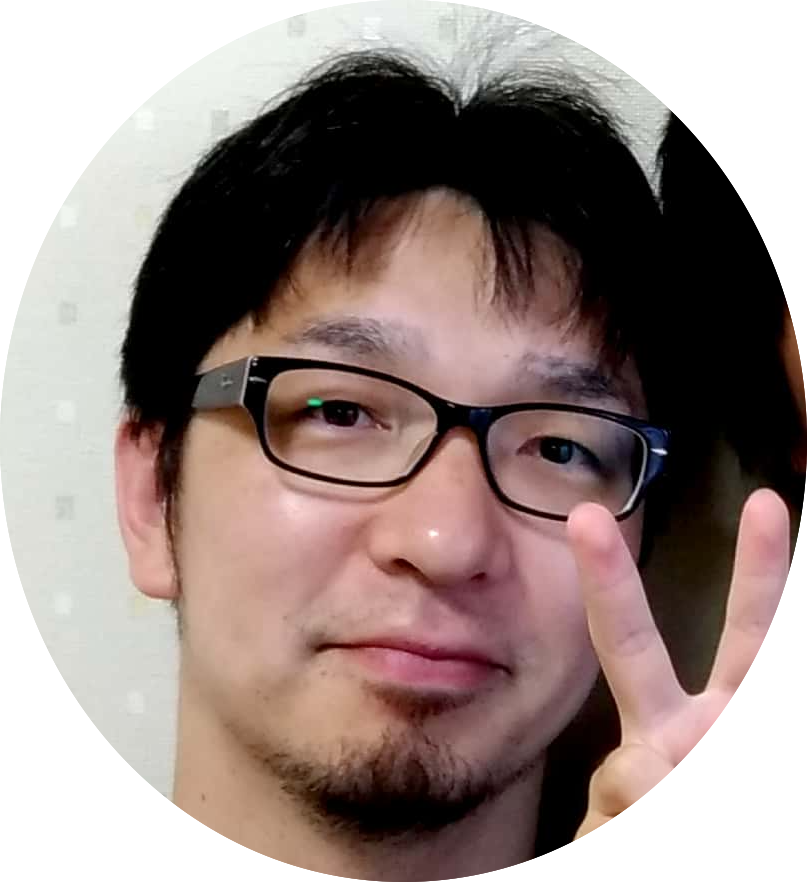 Chihiro doesn't really look at other people's art. I don't think he knows that many artists.
At the Copic Award ceremony, there were many works of art on display. Did you take a look at them?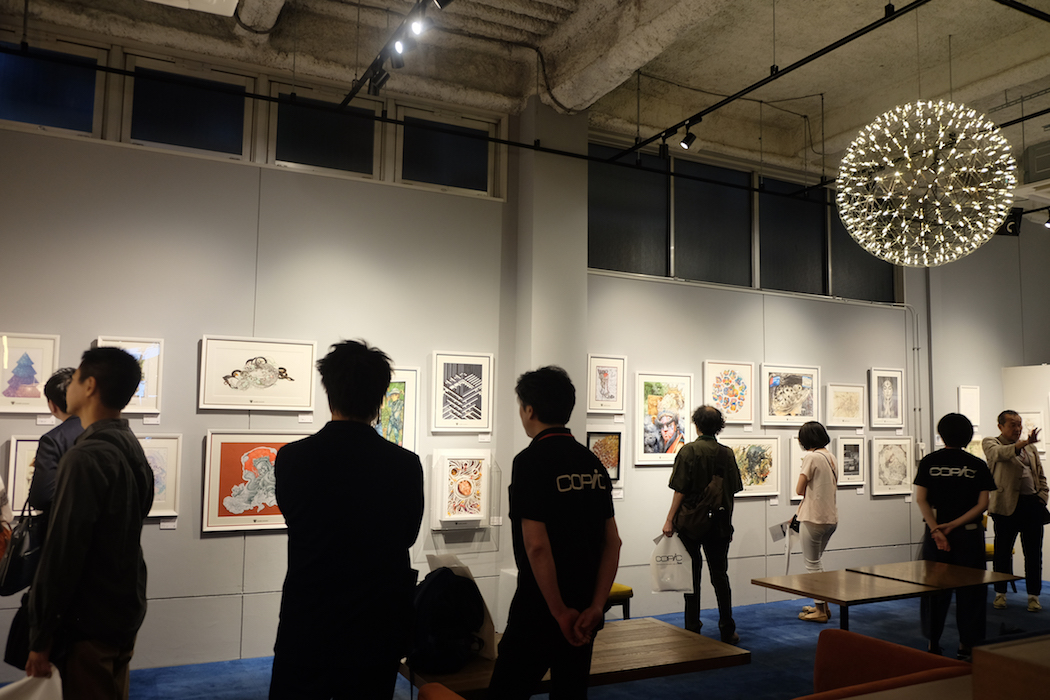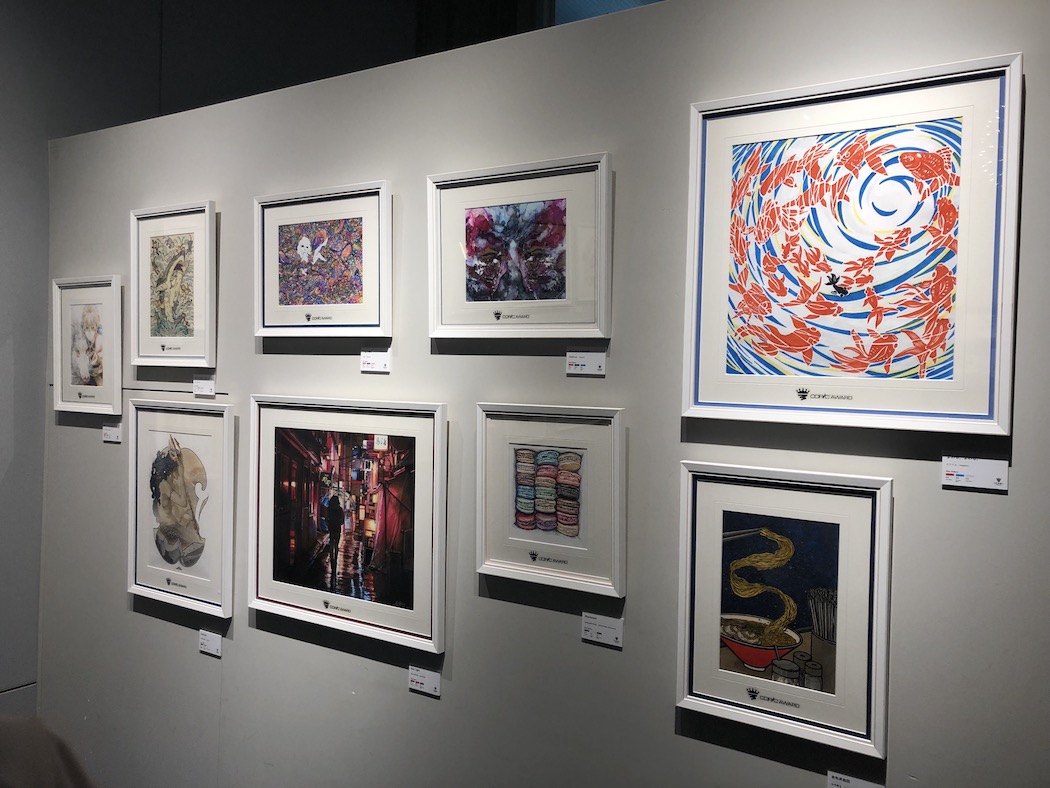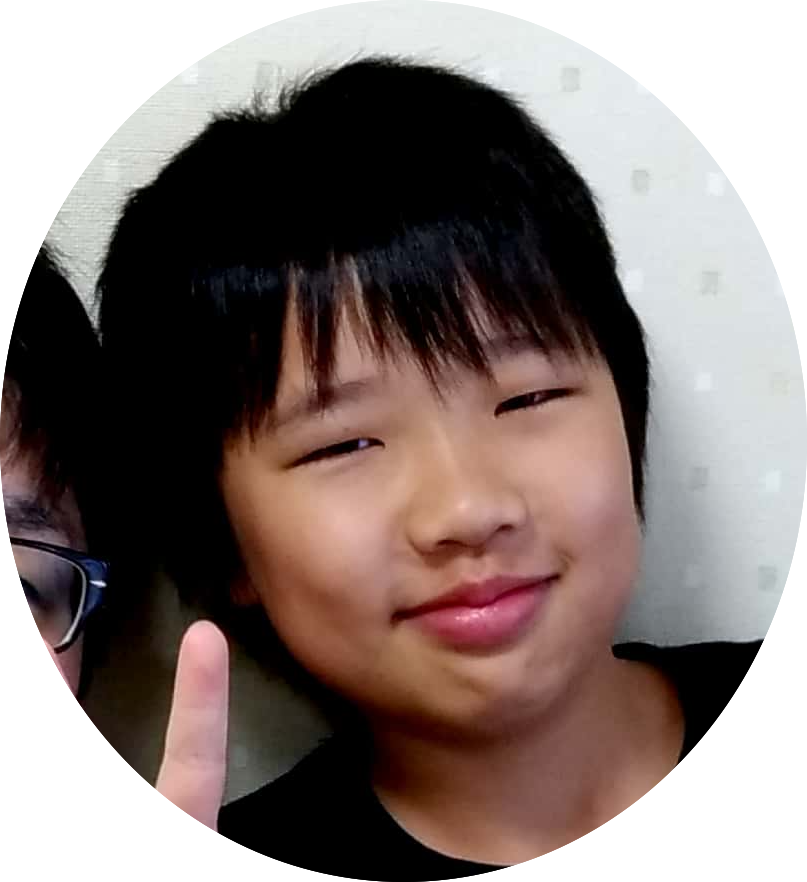 There were so many pictures, and they were all so interesting.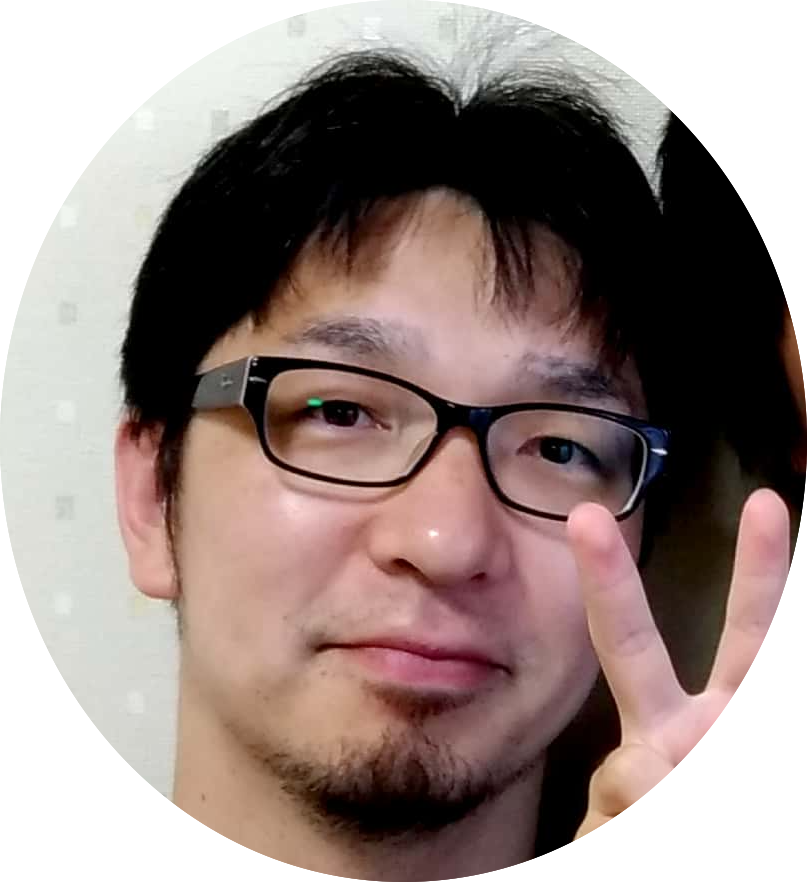 He kept talking about how amazing they all were.
Did any other piece of art in particular stand out to you?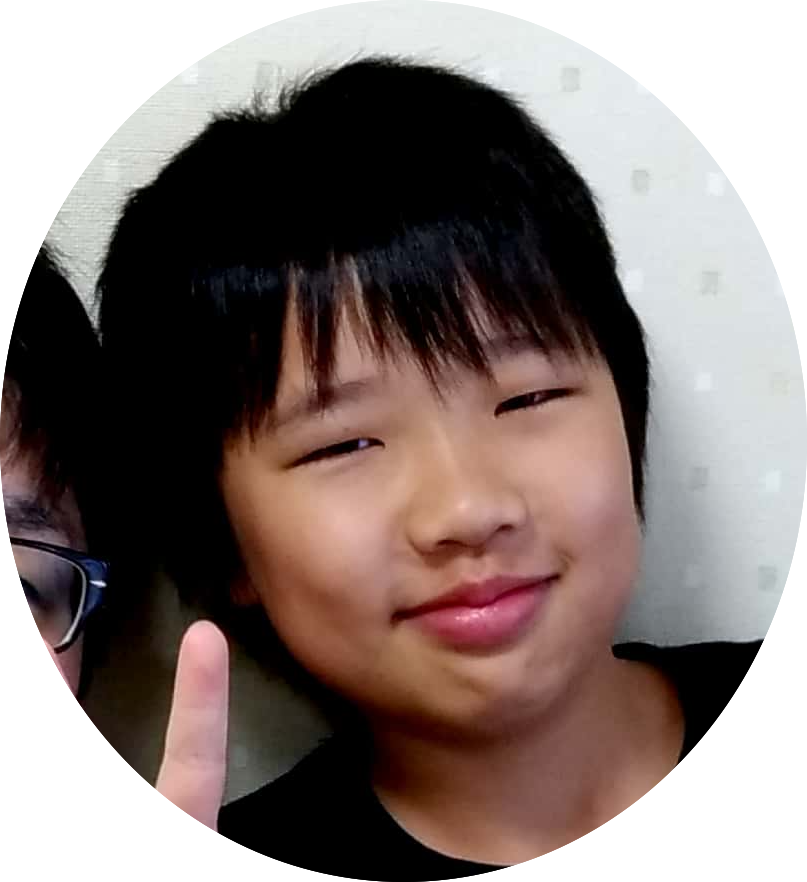 The one with the street!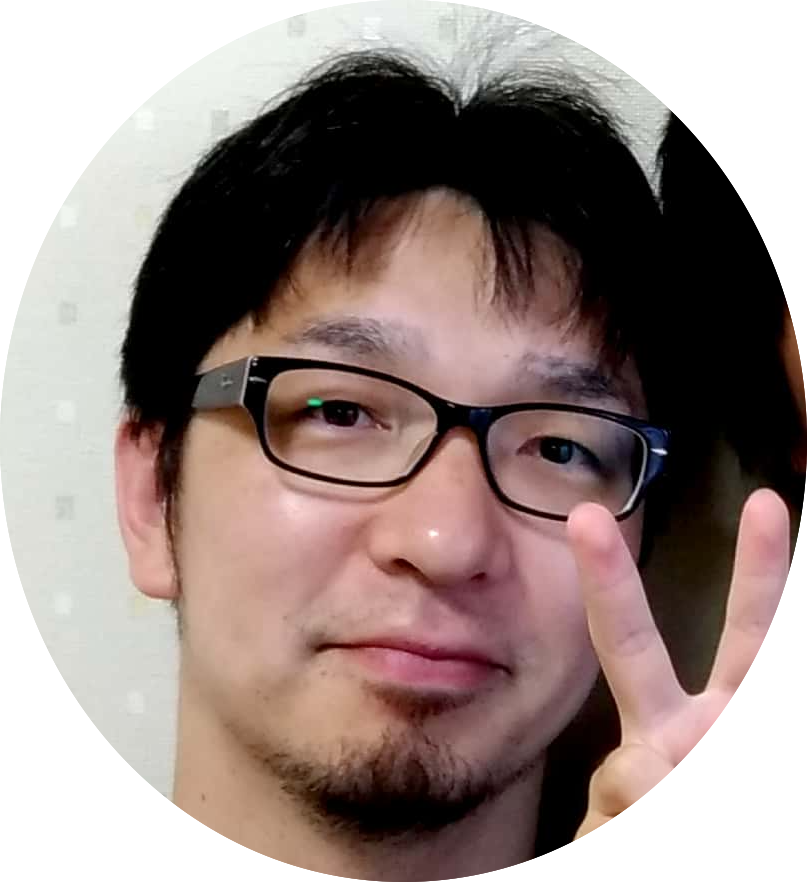 The picture of the street at night drawn in purplish red tones.
Could it have been this one?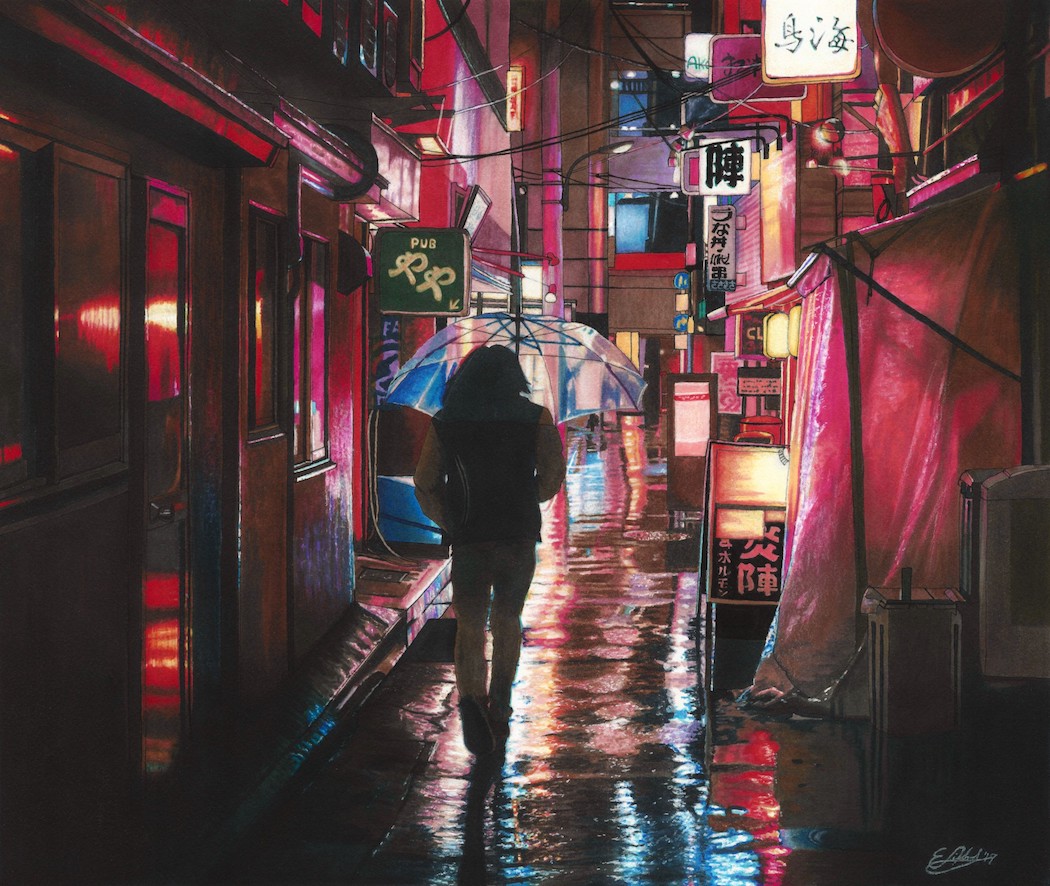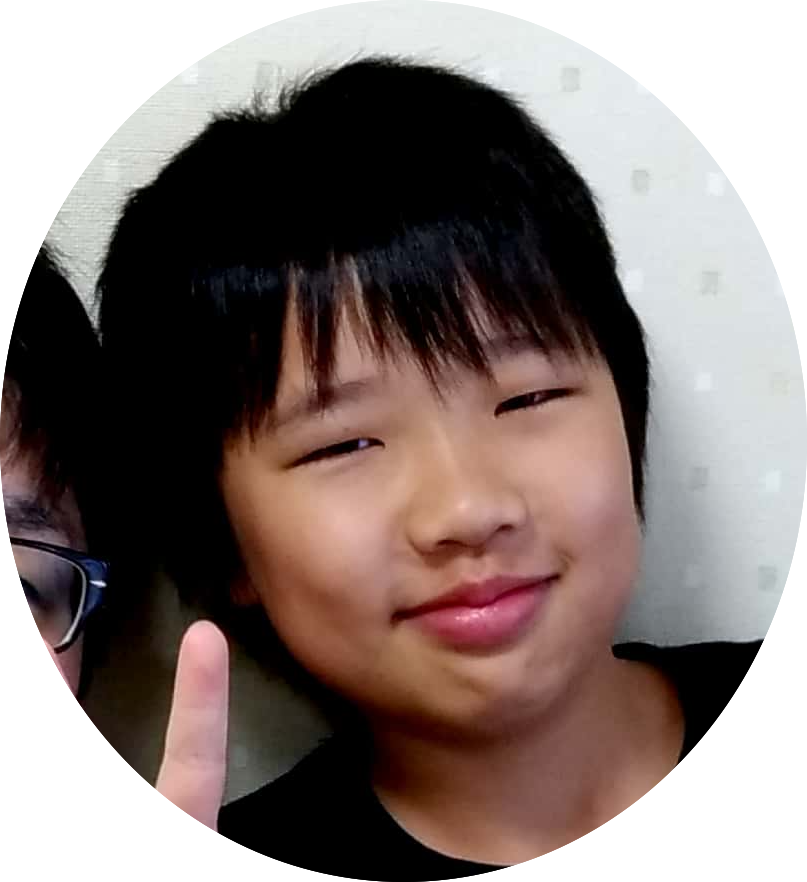 Every time I look at it it hits me how amazing that picture is.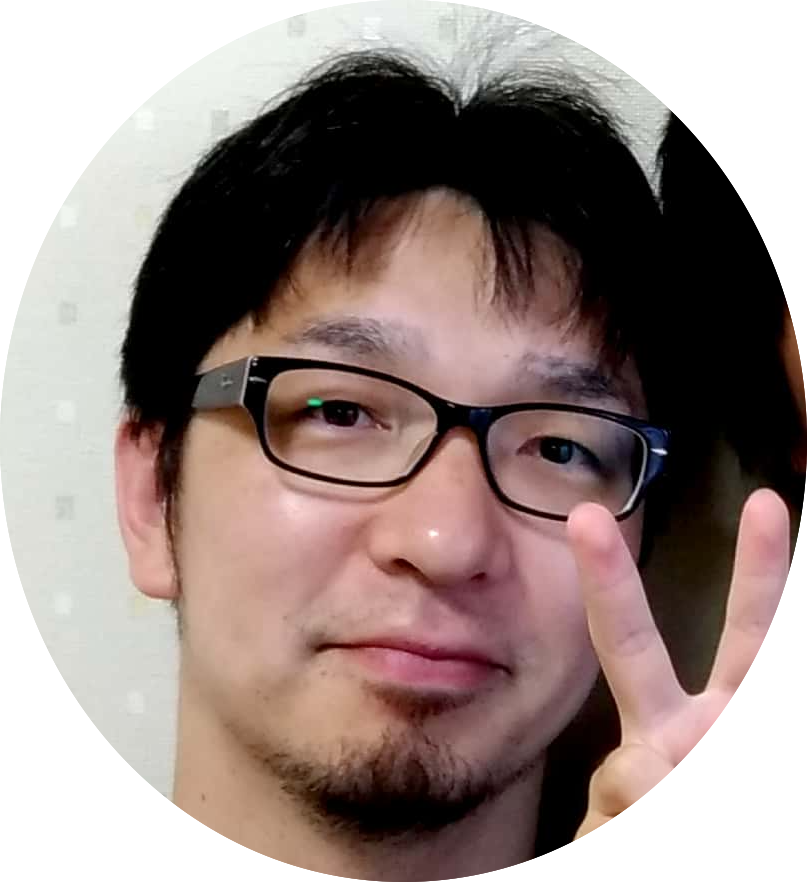 Still life isn't Chihiro's strong point. Every time he sees a hyper-realistic picture like this he's in awe.
He's been drawing since he was 3, but Copics dramatically changed his art style
Chihiro will be 11 this year, but what age did he start drawing from?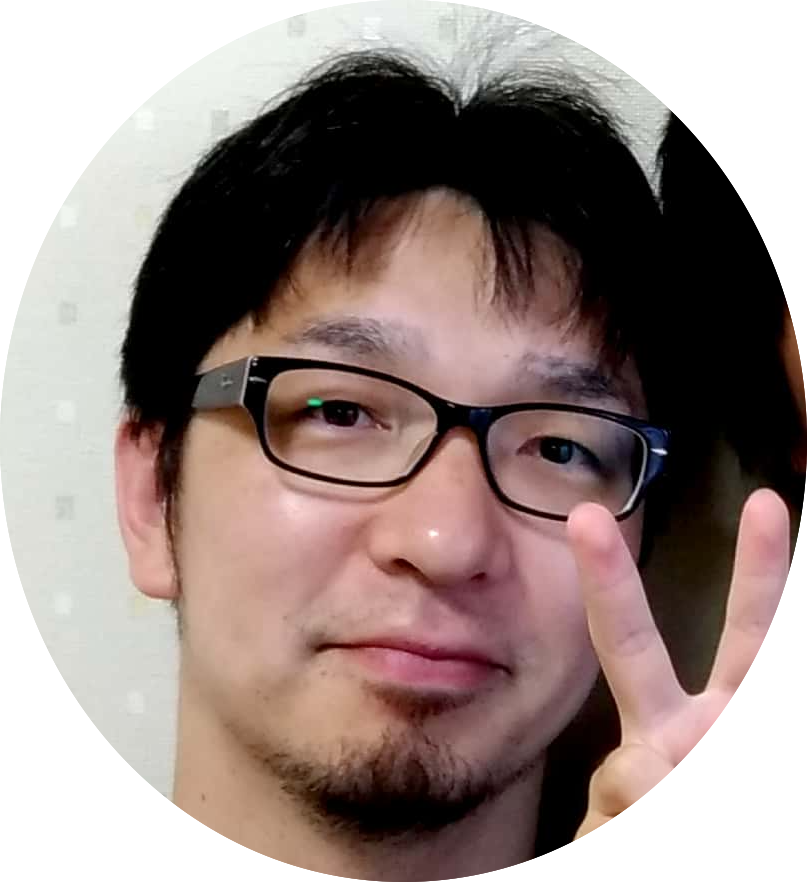 He's been drawing since he was in kindergarten, so probably around 3-years-old.
What made you become interested in art?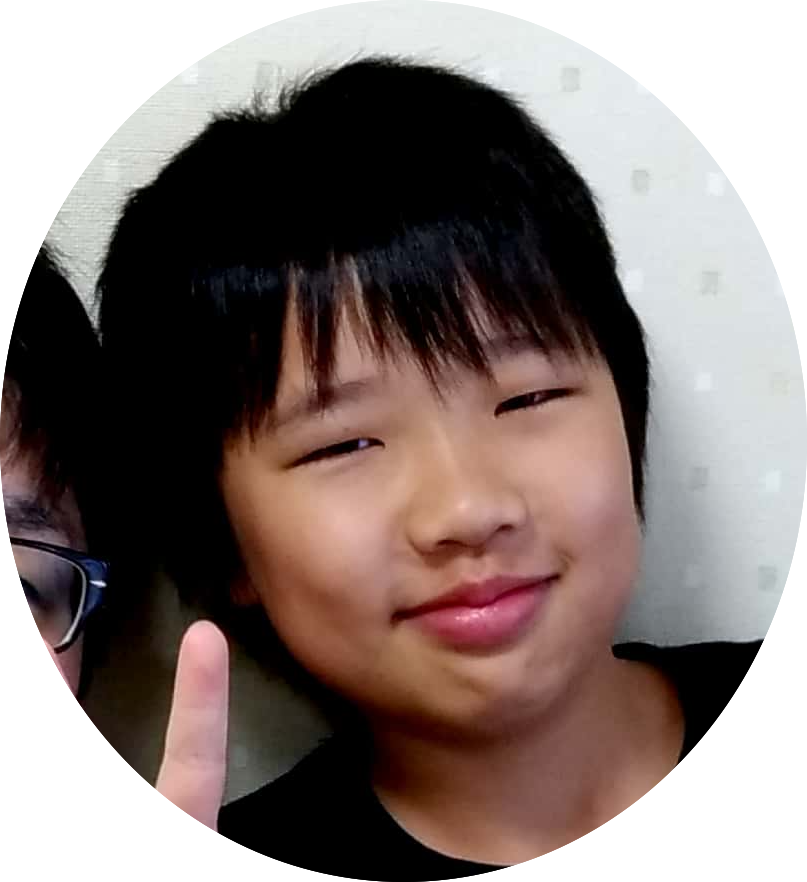 I dunno. When I first started I didn't really like it that much.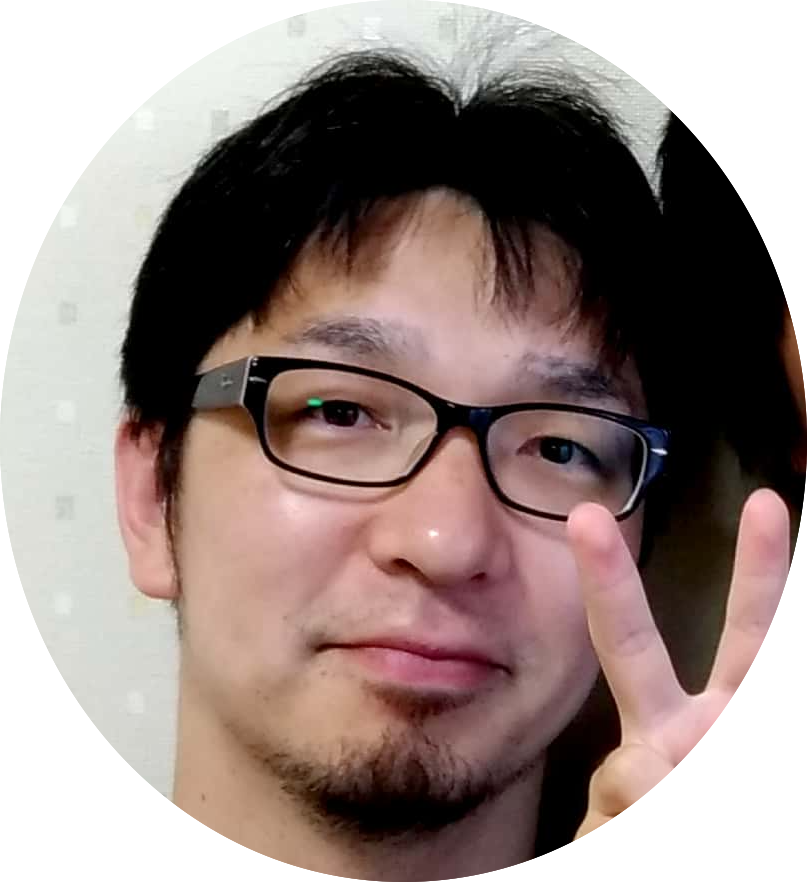 Chihiro has a touch of Asperger's syndrome, and communication has never been a strong point of his. I wonder if he came to enjoy art since it was something he could do by himself during his free time? There's probably some connection there.
When did you start to like art?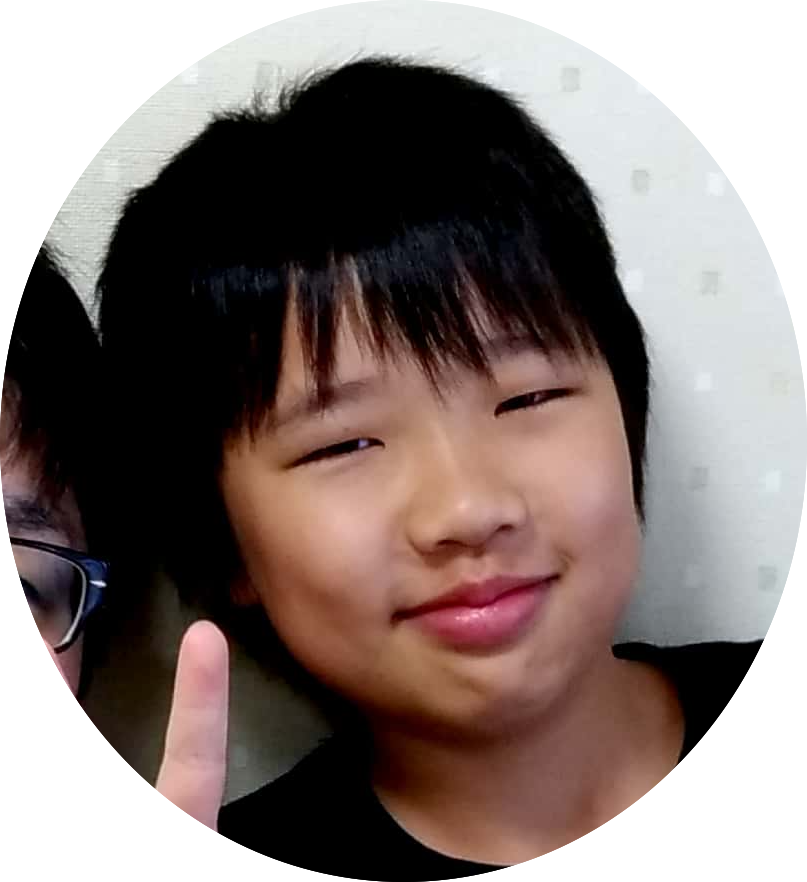 Hmm... I think when I was 7.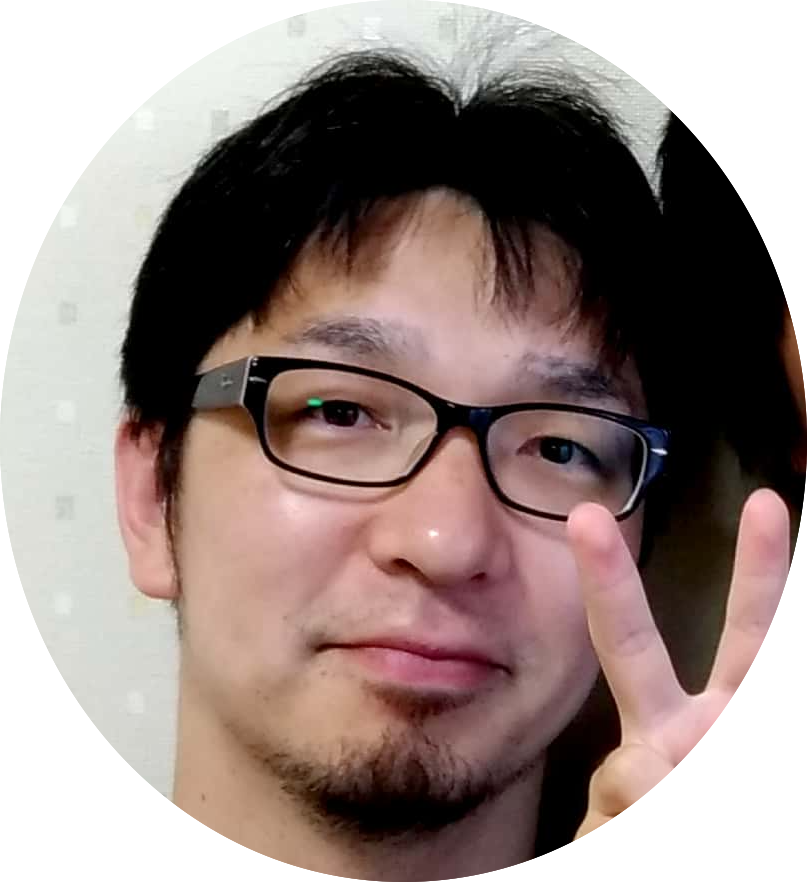 He was never seen without a sketchbook in his hand, constantly drawing. When he entered elementary school, he spent all of his free time drawing, or so his teachers told me.
Has he always been talented at art?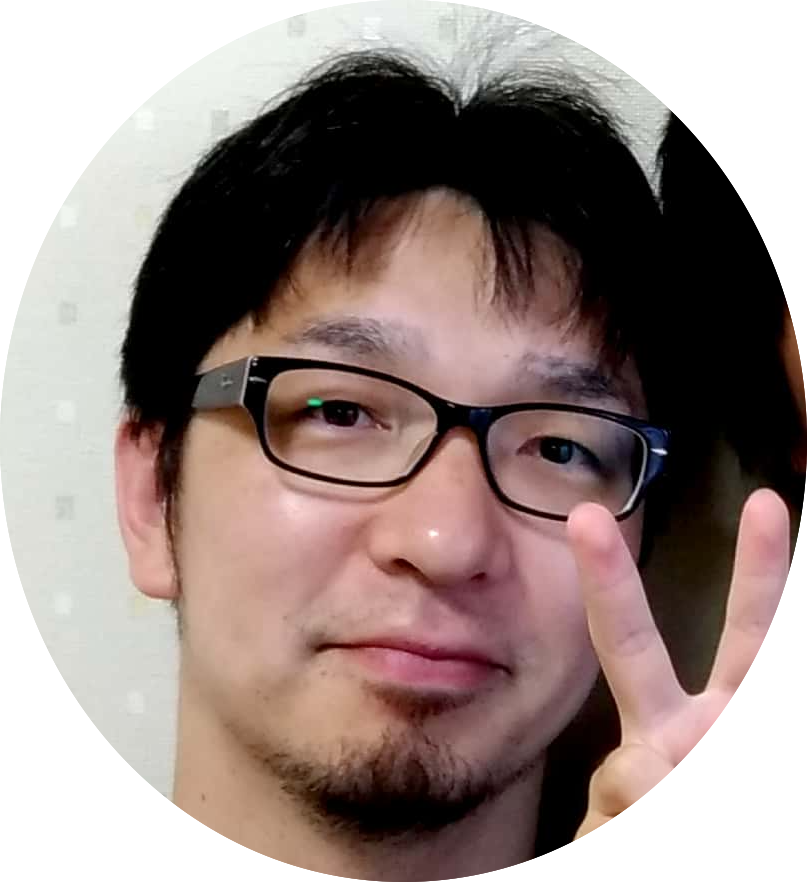 Honestly? I wouldn't say so. When he was younger, all he would draw was stick figures. He didn't even bother with any colors, other than the occasional red.
Is it possible for us to see any of those old stick-figure drawings?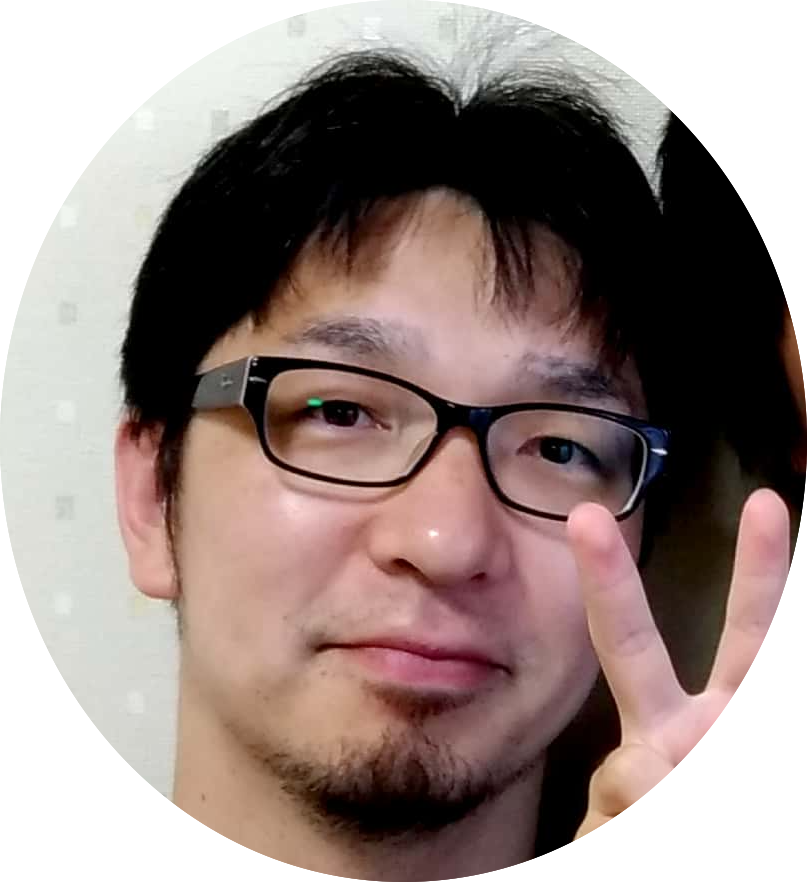 This is one of his sketchbooks from when he was much younger.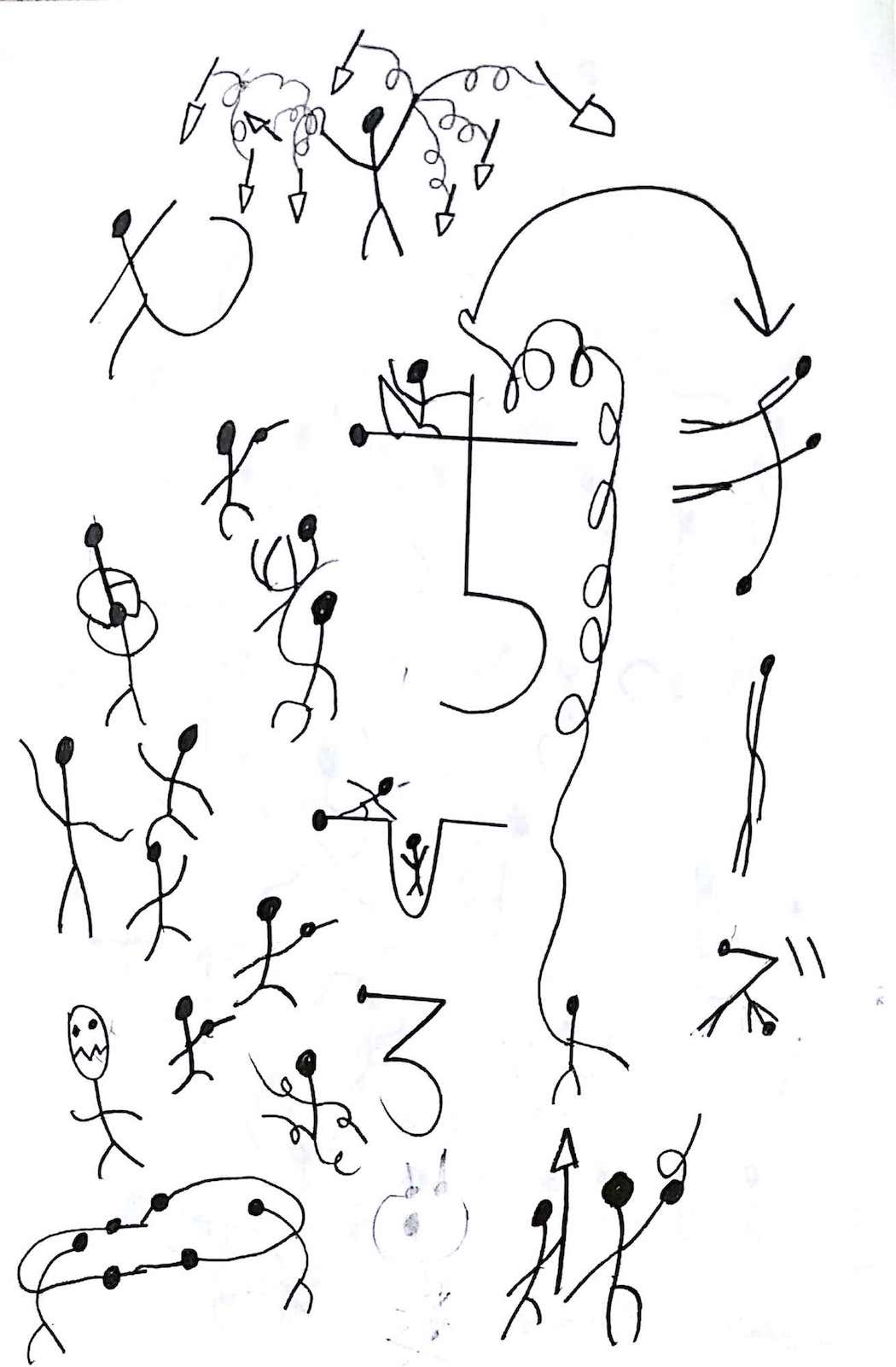 It really is just black and white!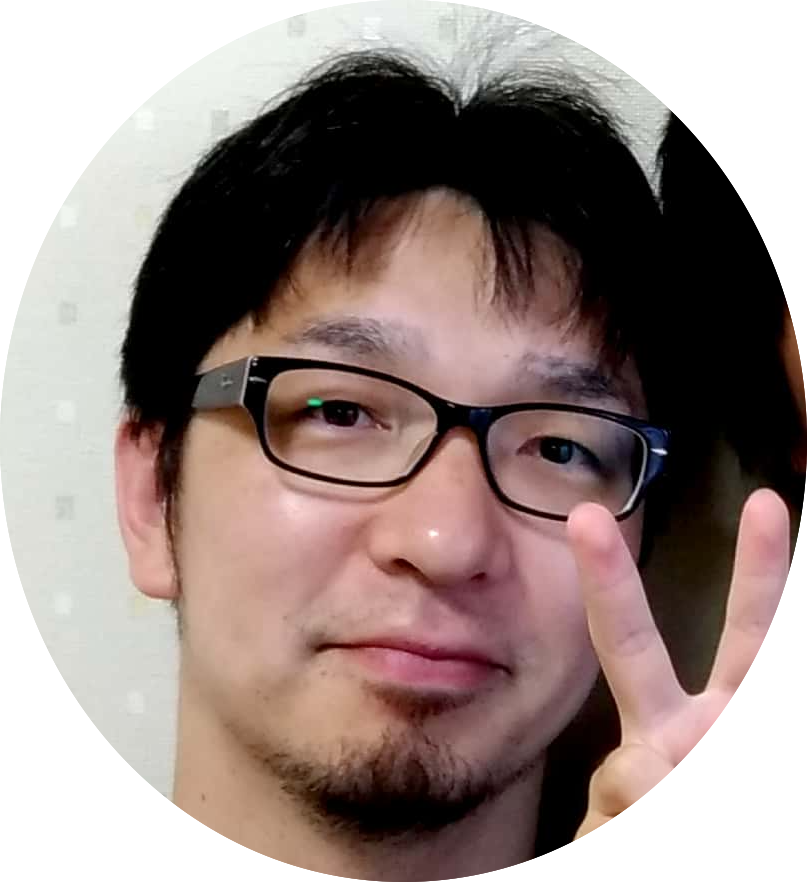 Then there's this one, which I think he drew... about 3 years ago. I find this one pretty interesting.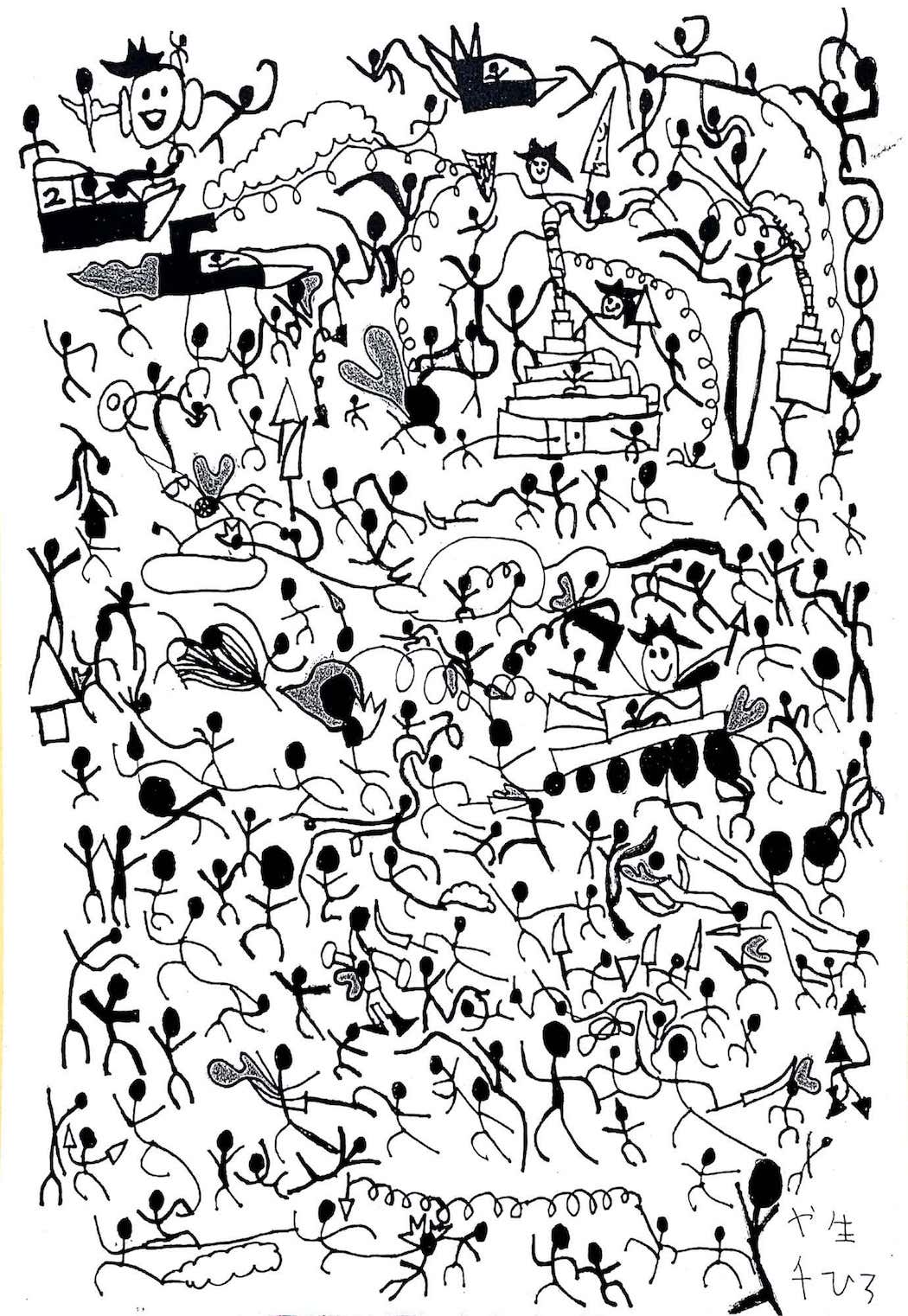 You can see the evolution of his art where Chihiro tries not to leave a single gap in the picture.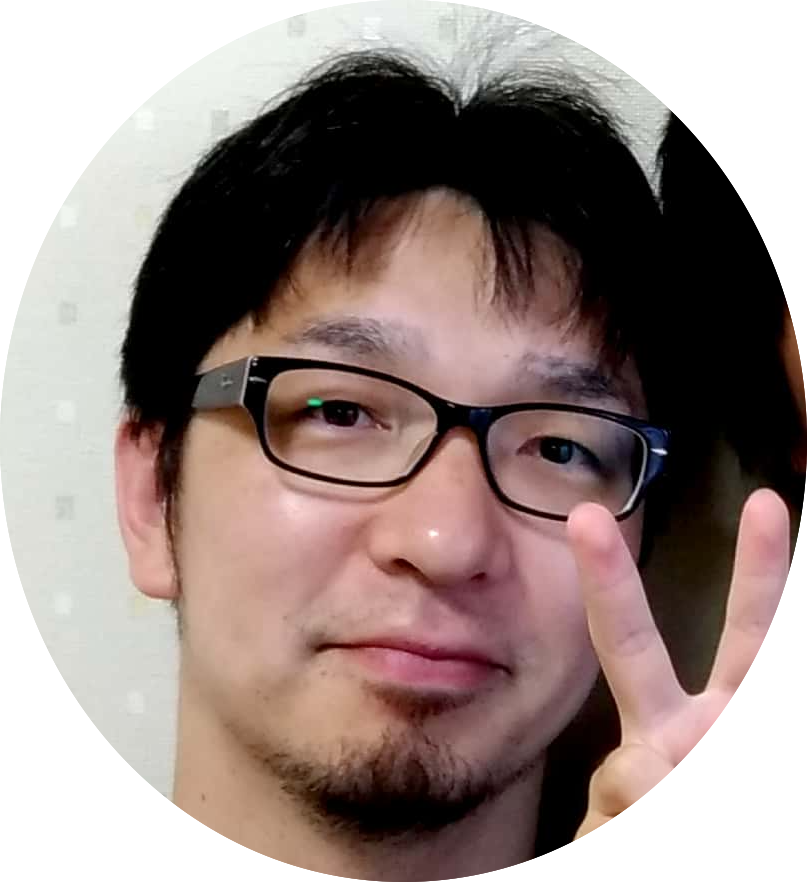 His art style changed drastically when he turned 10, and received his first set of Copic markers. I was really blown away!
His lineart must have changed a lot too when he received those Copics.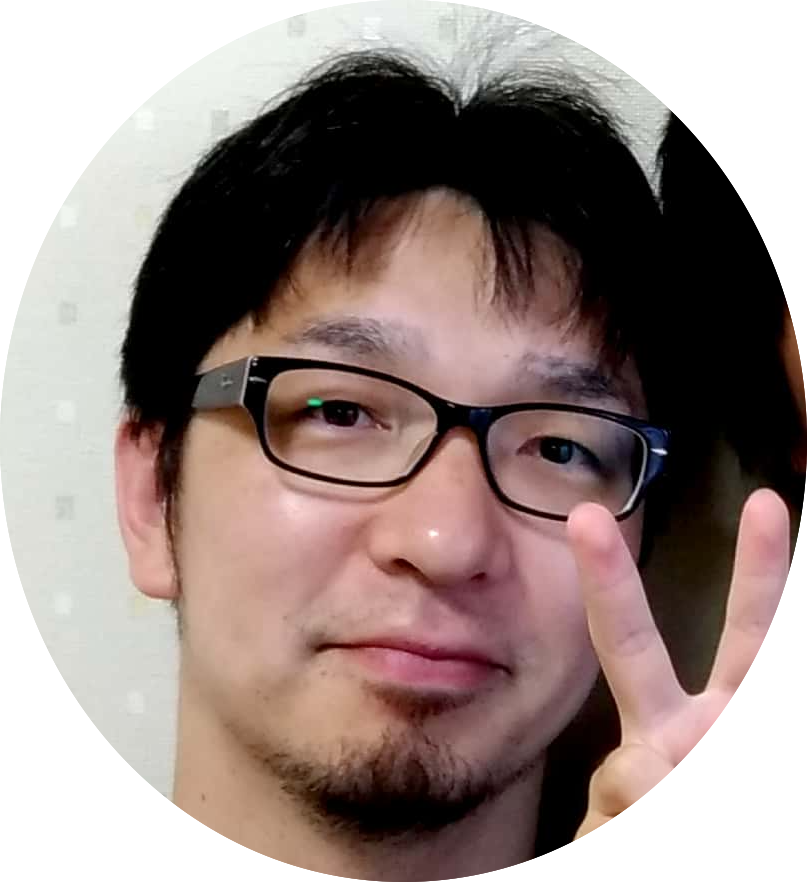 I suppose it did. Humans started to look like actual humans. He likes drawing old men.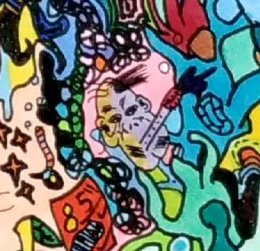 Why do you like drawing old men?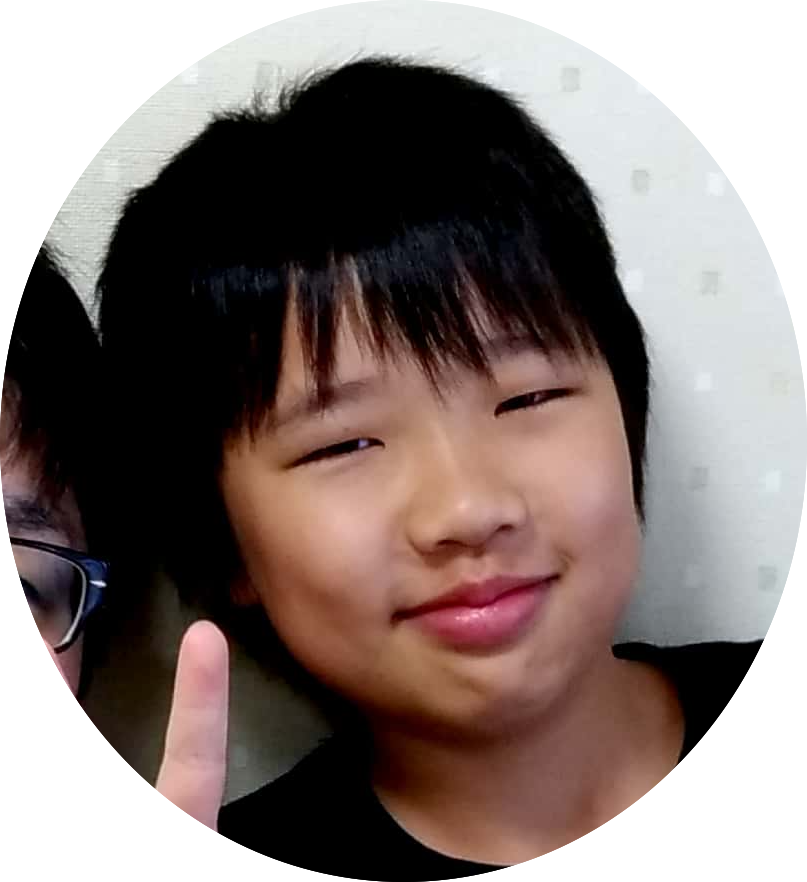 I dunno! (laughs)
Do you have a particular old man you use as a model?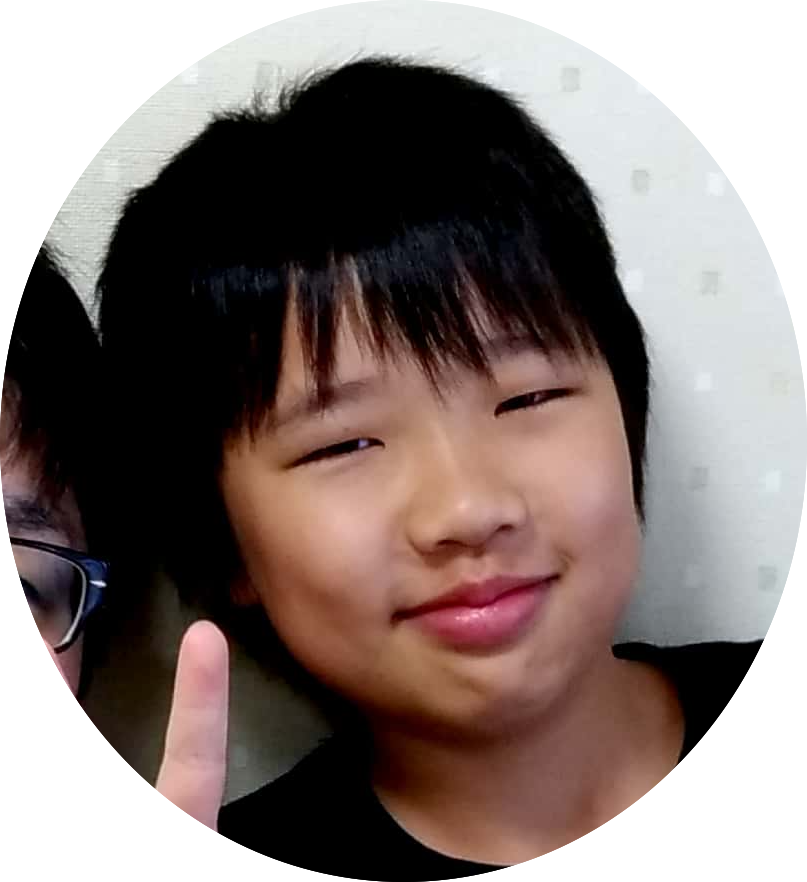 Not really.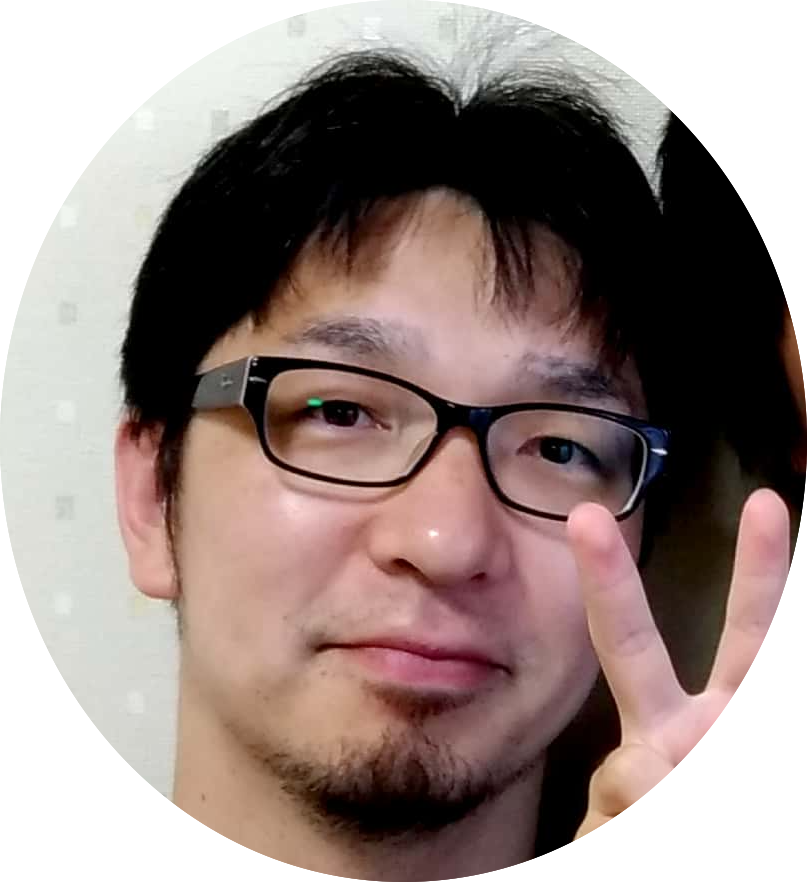 Chihiro likes Man Gataro's manga, and a lot of old men appear in his work, so maybe he's influenced by that.
How do you think his art style changed so suddenly?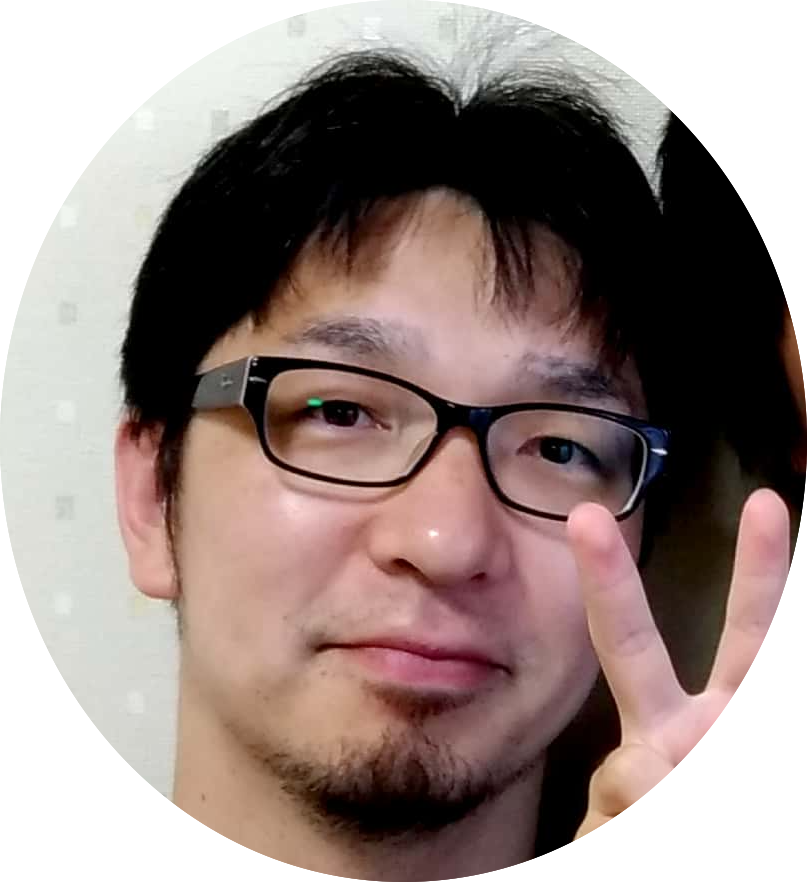 I don't know the reason how, but I do know that the Copics were the reason why. He never used color in his old art, so thanks to the Copics he finally started to use colors. 
That said, I have no idea how his art managed to change from his old, black and white style to his current style.
But now when I look at his current art, I start to think that he might be a bit of an artistic genius.
I wanna draw art that makes people all over the world smile!
Do you know what kind of art you'd like to create in the future?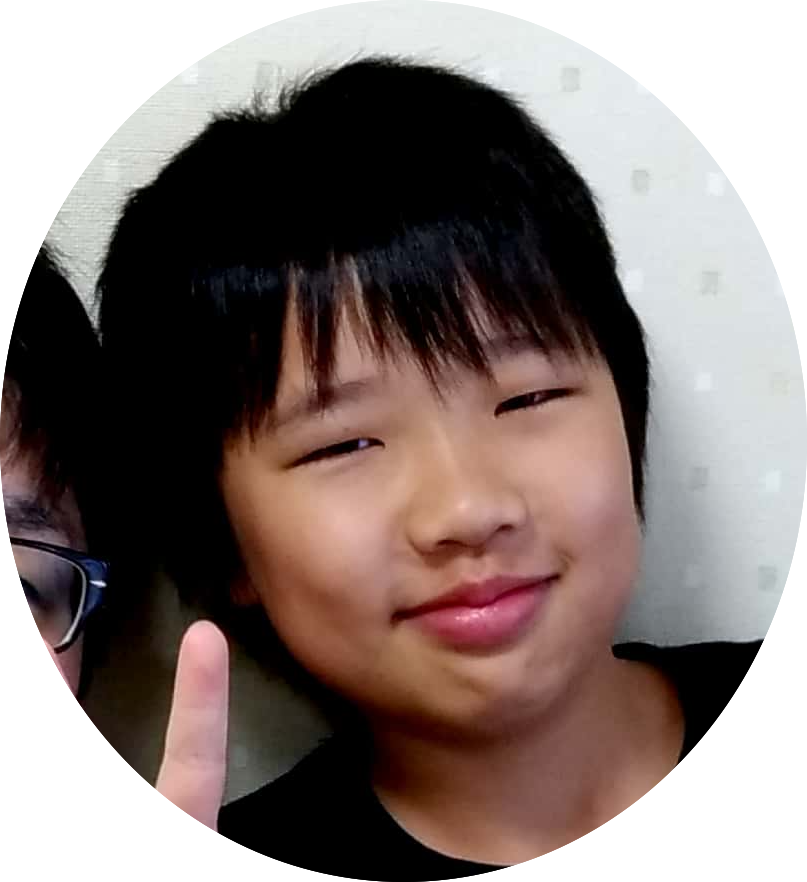 I wanna make people all over the world smile after seeing my art.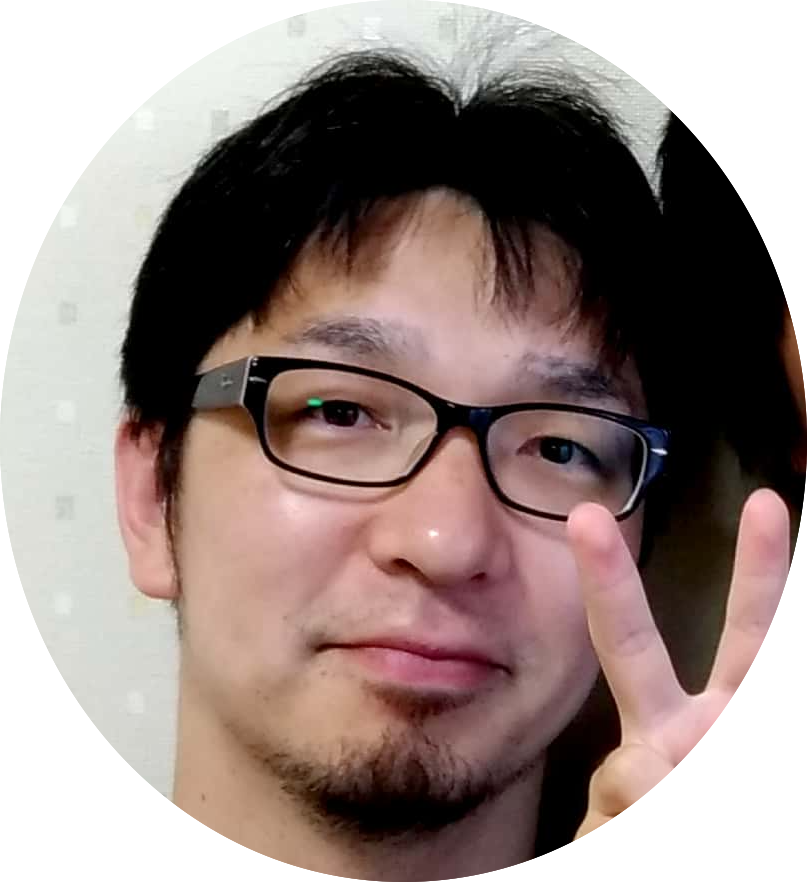 He has an Instagram, and when he was about 9-years-old, he received a message from someone who was terribly sick, but after they saw Chihiro's art they felt much better. He seemed really happy about that, and that became like his motivation to keep drawing.
My wife is a nurse, and she hangs up his art in hospital rooms, and passes on messages to us that his art has managed to make people feel better.
The way he uses colors is so beautiful that it's no wonder he manages to brighten peoples' mood right up. In the past, Chihiro's art has been sold as merchandise to raise money for a professional climber. Do you have any plans of continuing such activities, by directly supporting charities and the like with the proceeds from Chihiro's art?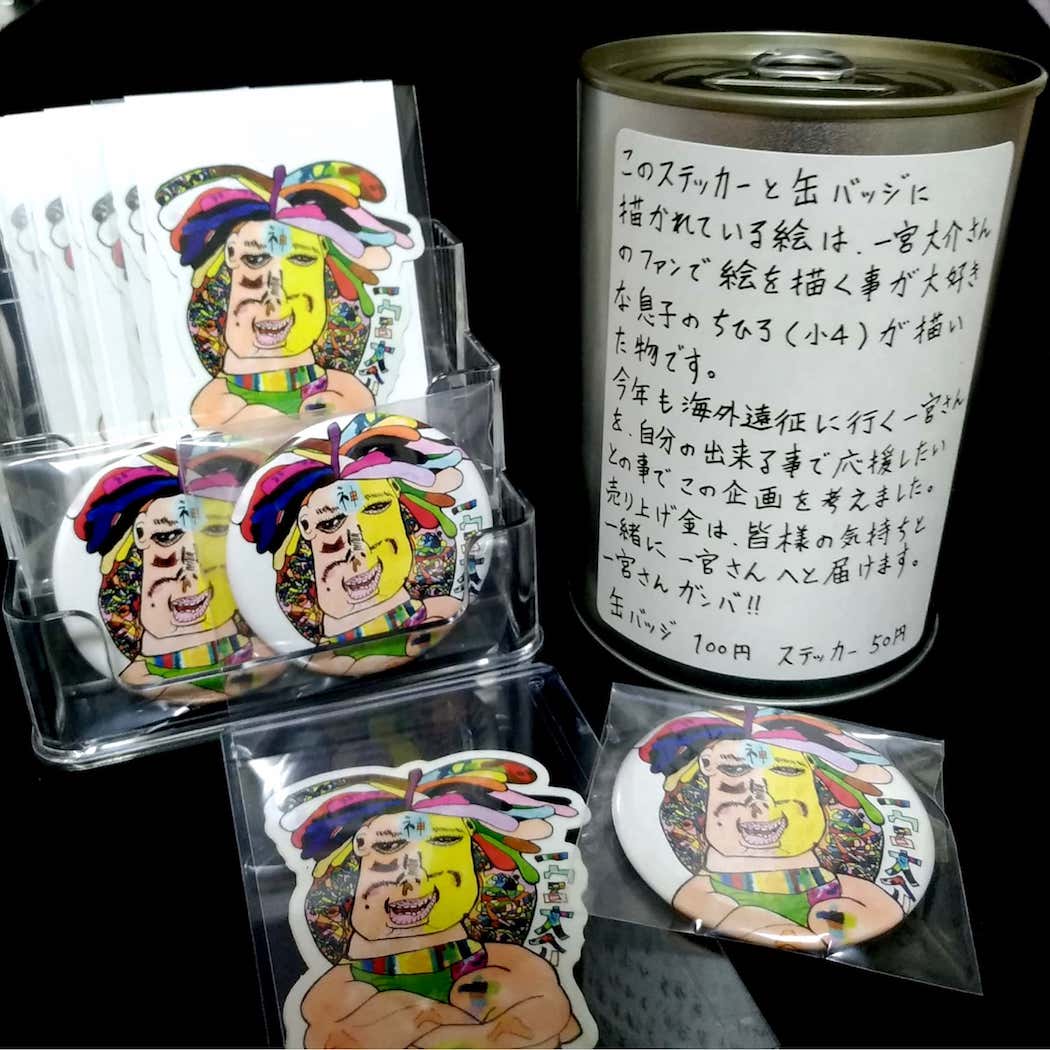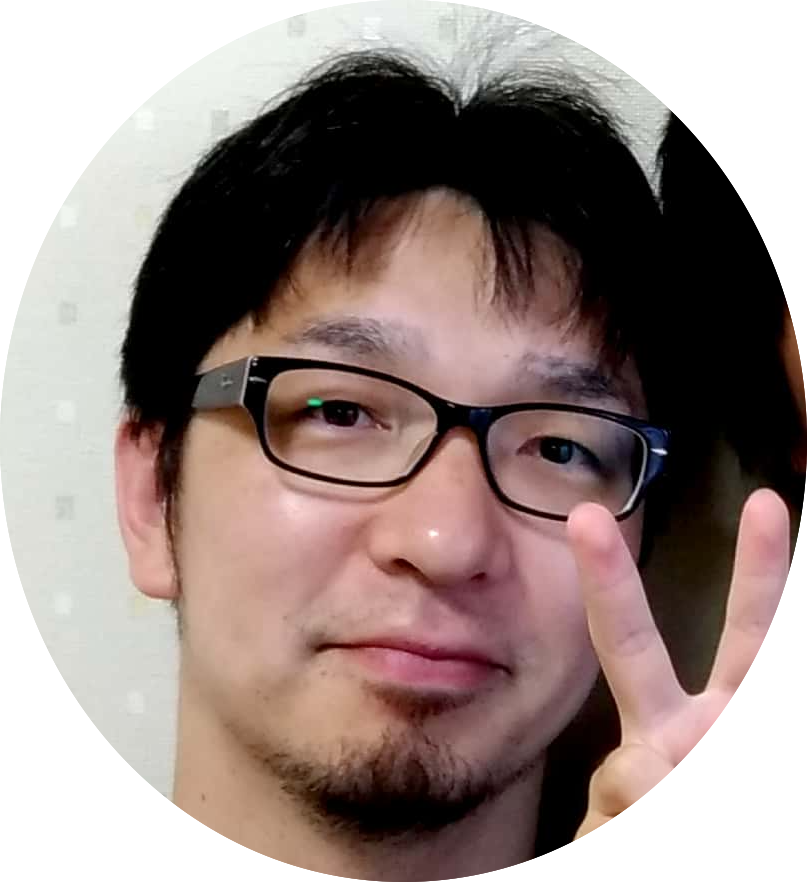 That was a one-off case. Chihiro really likes bouldering, and a climber he happens to respect a lot occasionally goes on tours to South Africa, so he started what I guess you'd call a charity.
I wouldn't mind if we were to do something like that myself, but it all depends on Chihiro. The outcome of that situation was very positive; they were delighted with Chihiro. They actually became the first Japanese person to climb that particular area, and I feel like Chihiro's art gave them the power to do so.
How would you like your art style to develop next? Is there anything you'd like to try out?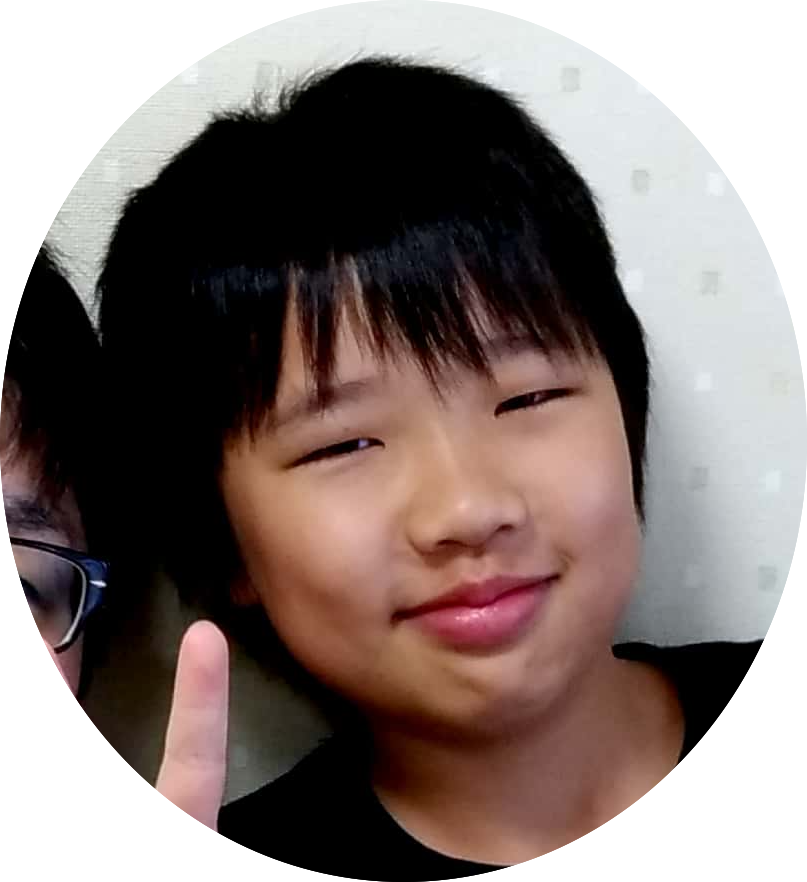 I like my current art style.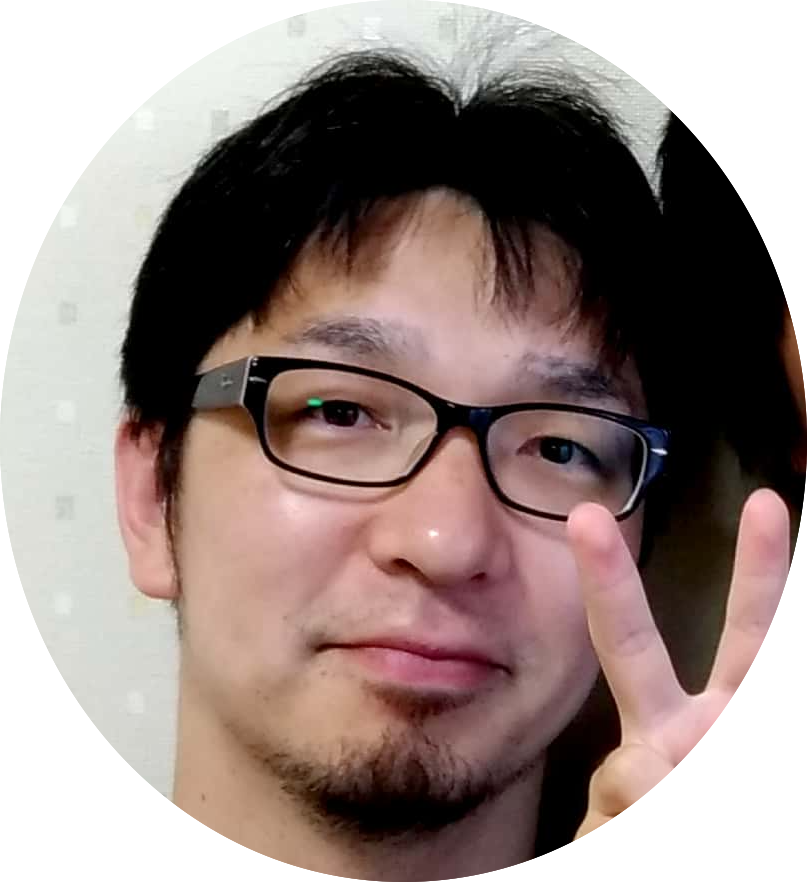 He says that, but no one can say for sure. He's only 10, after all. As for how his style is going to develop... It may change, or it may stay exactly as it is. I'm looking forward to seeing how it develops too!
Would you like to work as an artist in the future? What are your dreams for the future?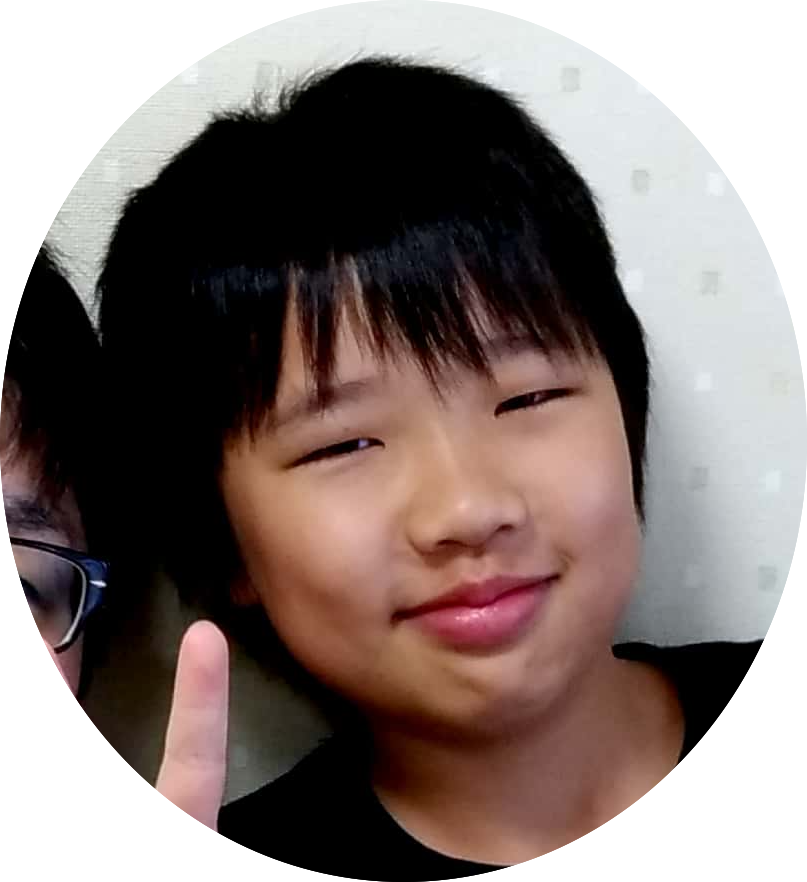 I want to be an artist. I guess my dream is to be an illustrator.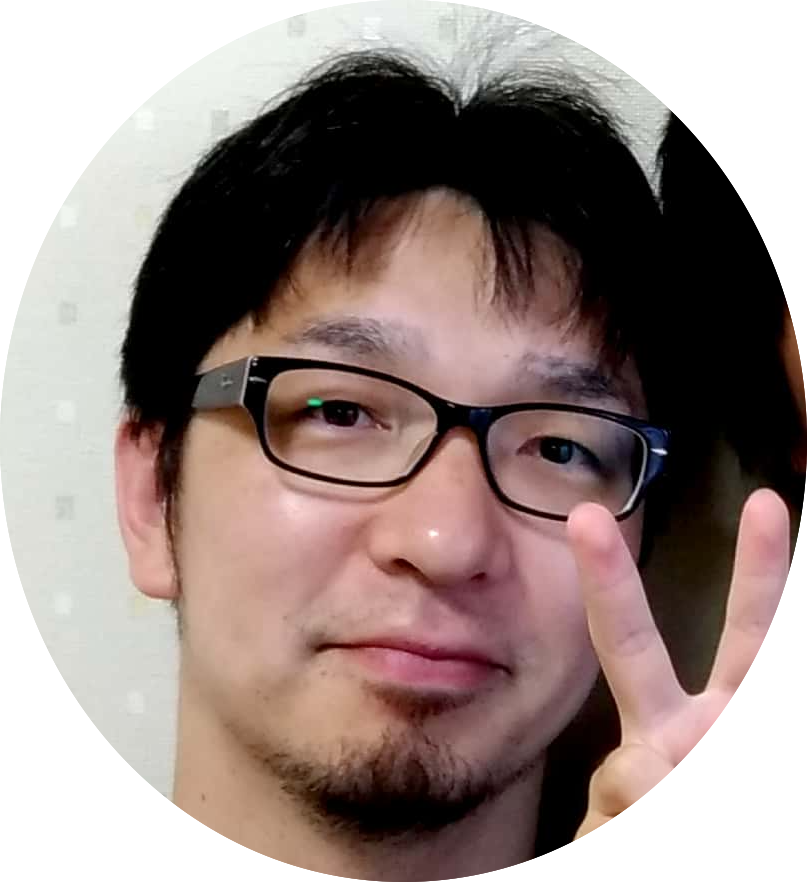 Who knows? It think it would be great if he could get a job related to art. There are definitely obstacles, so I'd definitely like for him to improve and master certain skills.
We're looking forward to seeing what you do next! Chihiro, Nao, thank you so much!