Modern AU: pixiv Tag Search Party by Curry Zawa Kaoru - You can maintain your mental health because thank goodness, your favorite character doesn't lead a miserable life!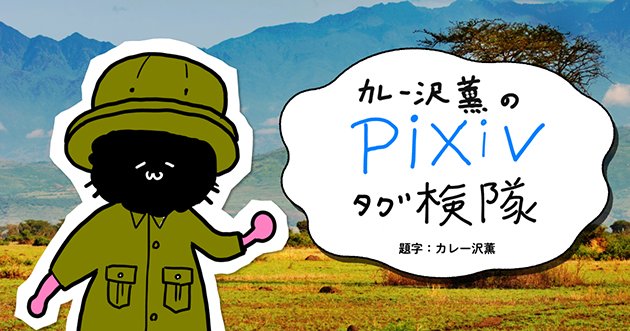 Article by: Curry Zawa Kaoru
The theme of pixiv Tag Search Party this time is "Modern AU (現パロ)".
Before we get to the main topic of this article, know that there's a countless number of genres when it comes to fiction, from genres that gouge the dark sides of modern society to genres about people who got reincarnated.
If I were to roughly divide those genres into three categories, they would be: modern age, historical, fantasy, and a genre that depicts a master-servant relationship in which the master is a woman and the servant is an excessively masochistic man. Sorry, that was four. And the last one is really just a genre of my personal preference, so let's leave that out for now.
The modern age genre takes place in the modern era, which means the world in the story is not that much different from the world we're living in right now.
I did consider including The Prince of Tennis as another example, but if I did I had a feeling I'd receive complaints claiming that, "The Prince of Tennis doesn't belong in any genre. In fact, it deserves its own genre!" So let's leave that out too.
Next is the historical genre which takes place in eras of the past, such as the Warring States period, the Bakumatsu period, the Tumulus period, and more.
Naturally, since we're talking about manga here, the works in the historical genre feature drastic exaggerations and alterations of historical facts. But the point remains that these works take place in eras that once existed for real, such as the Meiji period and the Warring States period.
The last one is the fantasy genre.
Stories in this genre take place in a world entirely different from ours; in other words, in an alternate world (isekai; 異世界).
ONE PIECE
 and similar works belong in this genre. And if I must categorize The Prince of Tennis, then it would probably belong in this genre.
While some works occur in the modern age or the past, some others depict traveling between different worlds.
There are also many works that fuse reality with fantasy. For instance, The Prince of Tennis that takes place in the modern age but features superpower battles or an isekai work featuring a protagonist who slaves away like a modern corporate slave. As such, you can't really create different groups based on all of those works.
However, if you must create a group, that will be the Modern AU, which is a fusion of all three genres described above and is based mostly on the historical and fantasy genres.
The term Modern AU stands for Modern Alternate Universe (現代パロディ).
It's a genre of derivative works created by fans who wish to see the characters in a historical piece or a fantasy work here, in the modern era.
Nissin released commercials featuring One Piece characters as modern high school students. These commercials, in a sense, can be labeled "official modern AU".
There's nothing new about the content of the commercials; far from new, actually. The commercials depict stories that we're all way too familiar with in derivative works, so much so that people keep dubbing the commercials "derivative works."
So that's what Modern AU is. It's a term given to works that contain, for instance, the lives of Golden Kamuy or Attack on Titan characters if they were to live in modern society in 2019.
And it's not about these characters time-traveling into 2019 carrying Type 38 rifles and the omnidirectional mobility gears. No. It's about a setting in which these characters are modern people, born in this day and age.
By the way, apparently, if the setting of a derivative work involves characters that got reincarnated into the modern era, the label for work that would be Reincarnation Alternate Universe (転生パロディ).
■ Modern AU is a refuge for the mind and soul
Modern AU turns out to be a, surprisingly, favorite genre.
All derivative works are products of the authors' fantasies, but some people are strict in the sense that they want to enjoy fantasies that don't stray too far from canon. I heard this type of fans aren't too fond of the Modern AU genre because it deviates too much from canon.
On the other hand, many people who like Modern AU are fans who want to see their favorite character in various kinds of situations.
These fans do welcome derivative works that take place in the canon, but they also believe in their favorite character's unlimited potential to shine bright regardless of the setting.
As such, only a few fans limit their choice of derivative works to Modern AU. Most Modern AU fans are people who like canon-based derivative works as well as Modern AU works.
By the way, I personally enjoy Modern AU works particularly when the canon is killing me.
Many characters have died in works like 
Golden Kamuy
 and 
Attack on Titan
 which pose to their fans this looming fear of losing their favorite character without prior warning.
Even if your favorite character is still alive, the plot in the canon sometimes takes a depressing turn for the worse.
In such instances, Modern AU serves as a refuge for my mind and soul.
When you create or read a derivative work in which your favorite character, who's going mad because of the titans in the canon, lives in the modern era peacefully, you can maintain your mental health because thank goodness, your favorite character doesn't lead a miserable life.
I wonder if that's the reason why most Modern AU derivative works depict heartwarming scenes of daily lives. I haven't come across that many Modern AU derivative works about characters who are bloodthirsty in the canon and are still trying to kill each other even in modern society.
■ Is the majority of Modern AU fans female?
By the way, I heard most Modern AU derivative works are created by female fans about their favorite male characters.
In this day and age where gender equality is highly regarded, I can't simply interpret that statement as "something women are prone to do" and hope to survive the onslaught of comments.
As a result, I tried to search the following keywords: "Touken Ranbu Modern AU" and "Kantai Collection Modern AU".
I found 601 works tagged with Modern AU out of 290,312 Touken Ranbu works and 15 works tagged with Modern AU out of 589,798 Kantai Collection works.
I know it can't be considered an accurate comparison, but the difference is still striking.
I guess we can say that Modern AU is a culture that the female audience relatively enjoys more.
There's an old saying about how the female audience values processes to outcomes and adores situations and relationships. Maybe that explains why.
Still, you can find various situations and relationships even in adult videos targeted at a male audience, such as on the train, in the swimming pool, teacher-student relationship, me and my friend's mother relationship, and more.
These videos also don't take "processes" lightly, judging from the bizarre interviews they often put at the beginning of a video.
Perhaps despite the male audience's tendency to make their favorite characters cosplay, the male audience just doesn't have a hobby of entertaining the idea of an alternate universe, which involves changing the canon's setting completely to bring the characters into the modern society.
The question of why Modern AU is popular among the female audience still provides a huge room for research.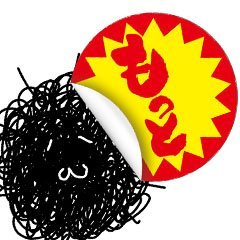 Curry Zawa Kaoru
Born in 1982. Unemployed. Her works include Kremlin (Kodansha), Makeru Gijutsu (Kodansha), and Busu no Honkai (Ohta Publishing). Her hobby is egosearching.