pixiv Tag Search Party by Curry Zawa - More than just a persona. "Virtual YouTuber"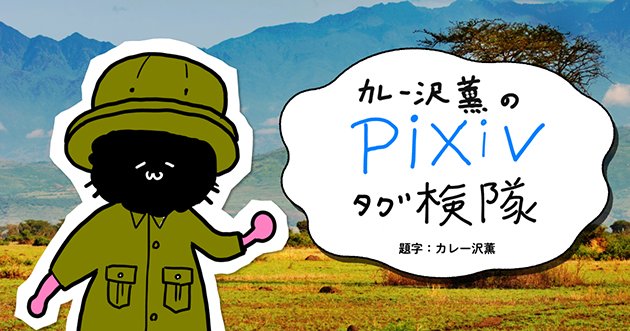 Article by: Curry Zawa Kaoru
The theme of today's pixiv Tag Search Party is "Virtual YouTuber."
They're nicknamed V-Tubers and beloved by many. Even on pixiv, Nijisanji ranks high on the search ranking for men everyday.
I haven't fully grasped what Nijisanji is, but sometimes when I'm going to the pixiv encyclopedia to check if my favorite obscure couple has gotten their own entry yet, I'll notice that name popping up over and over. I've seen enough to know that Nijisanji is the new lit thing...or something like that.
But before that I should define "Virtual YouTuber," which is exactly what it says on the tin: a virtual (artificial) YouTuber.

If we're talking non-virtual, real YouTubers, the most famous example in Japan would have to be HIKAKIN.
He's a human being. An actual, real human being.
For those of you who are surprised to hear that, please take a moment to go check HIKAKIN's videos for yourself.
If you're still not convinced that he's a real person, I'm sorry, but the rest of this article isn't going to make much sense to you.

Real, physical beings who upload to YouTube, like HIKAKIN, are called "YouTubers."
Any living things, even dogs or rhinoceros beetles, who upload to YouTube are "YouTubers."
On the other hand, a "Virtual YouTuber" is an imaginary character who uploads to YouTube.
Of course, we're not talking about some sci-fi scenario where a virtual character obtains free will and starts uploading to YouTube and exterminating organic lifeforms. These characters are just 2D illustrations or 3D models.

Sometimes there's a person behind this cartoon mask, but sometimes there isn't.
Virtual YouTubers used as a persona
There are some Virtual Youtubers who operate as if the character is the one operating the channel. On the other hand, there are those who use their character as an avatar for themselves.
For example, the images used for this column show my face as a clump of pubic hair. In real life, my face isn't just a ball of pubic hair. Only my hair is. Also, I'm not usually completely naked.
However, using a cartoon as an image of yourself can get a little weird. Sometimes I get too into it and start acting as if that's actually me.

In the same way, some Virtual Youtubers will take on their character's persona a little too much and start uploading as them.
Among them are those known in Japanese as babiniku.
Babiniku refers to men who use a beautiful female avatar on the internet.

In other words, an older man using a pretty girl as an avatar would be called a babiniku ojisan (ojisan meaning old man.)
This should not be confused with a catfish.

A catfish is usually a creepy old man into some perverted stuff who lies about being a woman on the internet. On the other hand, a babiniku ojisan is more the "typical middle school girl worried about her breast size who's physically a middle aged man in real life" type. Most of the time they make it clear that their soul (their physical self) is male.

Amongst these so called babiniku ojisan Virtual YouTubers are those who use a pretty girl as their avatar but keep their masculine, male voice as-is. That contrast can be pretty entertaining.

Some of you may be creeped out by older guys pretending to be cute girls on the internet. But those of you who used to participate in the ancient ritual known as the "roleplay chat" have no right to judge.
In the same way that it's fun to put on your best bizarre British accent and RP as Sherlock Holmes, anyone can appreciate how fun it is to take on a new persona and pretend to be someone other than yourself.

Offices with almost a hundred members
Not all Virtual Youtubers are a one man show.
Offices dedicated to these Virtual Youtube performers also exist, and Nijisanji, mentioned at the outset of our adventure, is one such entity. They're almost a hundred people strong, and their characters are not only beautiful women, but also include hot guys and non-human characters as well.

This is quickly becoming a coveted career, and there are probably already elementary school students saying they want to be Virtual Youtubers when they grow up.
However, with the number of Virtual Youtubers rapidly approaching a million, the V-Tuber world is already over-saturated, much like real-life YouTubers.

In order to stand out, you can't just be cute, you've got to have something unique.

Speaking of which, my personal favorite Virtual Youtuber is Hiyatoi Reiko, who lives in a rundown apartment in a bad neighborhood.

Relationships are a part of the fun
Virtual Youtubers aren't just limited to doing typical YouTuber stuff, like dumping Mentos into Cola bottles. They're not just human YouTubers rendered as 2D illustrations or 3D models. Each Virtual YouTuber is unique, and their uploads reflect their individuality.
Moreover, Virtual YouTubers aren't simply loved just because they're cute, but also because otakus love-no, need- personal relationships between their beloved characters, and V-Tubers embrace those relationships to their fullest.

Virtual YouTubers often do things like inviting guests to their channels and making collabs.
For otakus, watching their favorite couple laughing and crying together is a full-blown obsession. The delusion of "They're in the same video... they must be sleeping together!" is all too common.

There are also a lot of eager puppies who dream that if they can one day make it big as a Virtual YouTuber, they'll get to pal around with their favorite V-Tubers.
Possibilities in the Virtual YouTuber world are expansive, so even these delusions may became reality some day.
Being able to stir up imagination and delusion like that, and perhaps promising the impossible, is one of the most vital points for character content.
That being said, a lot about the Virtual Youtuber world is about making the impossible into reality.

For example, while becoming a famous V-Tuber may be difficult, creating your own character and debuting is becoming easier all the time.
There are tons of Virtual YouTuber apps, so all your need is a smartphone to assemble the parts and create your dream avatar.

Actually, I also created my own Virtual Youtuber once.
I thought just using an app's preset parts was boring, so, like sewing my own hideous fashion monstrosity, I spent a whole day assembling my pubic hair Virtual Youtuber.
It was less of a persona and more of a fursona.
So I became the female version of a babiniku.
As soon as I debuted at V-Tuber Zawa Kaoru, I was showered with praise like "This is horrifying" and "I'm going to see this in my nightmares" and "I've been cursed."

Some of you probably want to see my creation, but I never uploaded anything so you'll never have the misfortune to see it.
Whether you're a YouTuber or Virtual Youtuber, the most important thing is a desire to continue uploading no matter what.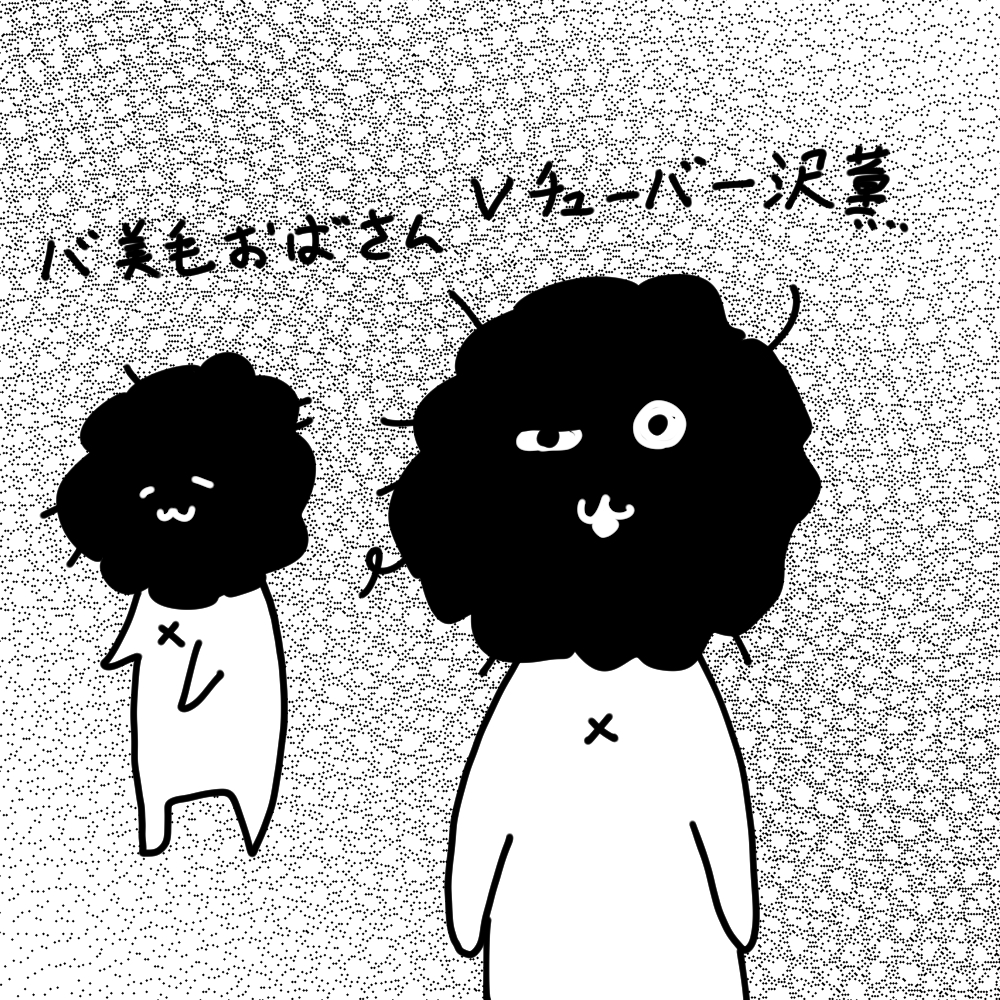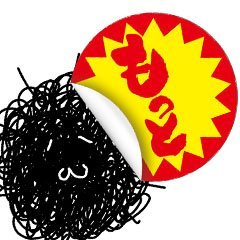 Born in 1982. Unemployed. Her works include Kremlin (Kodansha), Makeru
Gijutsu (Kodansha), and Busu no Honkai (Ohta Publishing). Her hobby is
egosearching.