"Retrograde": pixiv Tag Search Party by Curry Zawa Kaoru - The "what if" genre that can give you strength in these trying times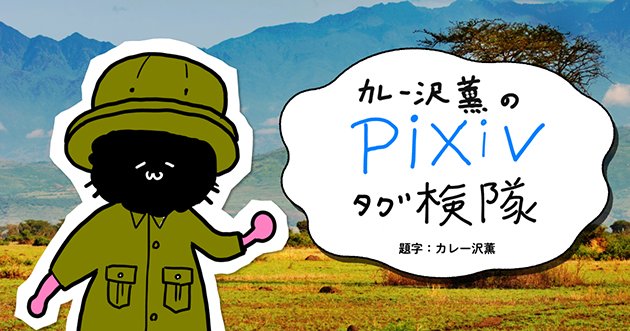 Article by: Curry Zawa Kaoru
"I haven't been able to smile since the Hypnosis Mic live show got cancelled..."
But when I read that in an e-mail from the person in charge, it conversely brought a smile to my face. Anyway, there are many people who can only laugh like "Ichi the Killer" due to the widespread cancellation of live performances. I guess this really is no time for smiling.
A ton of other events have been cancelled, including Comiket, aka Coachella for otakus.
At the news of its cancellation, many otakus looked as depressed as Mandy Sakeguchi, but a glimmer of light has returned to the eyes of all the country's Mandys because of our favs.
In light of the circumstances, some companies and individuals have decided to provide free entertainment you can enjoy indoors by streaming live performances and events or publishing manga online.
A lot of people's fallen spirits have been lifted by that.
Moreover, you can hear many proclaiming that "at trying times like these, I'm truly thankful for my fav."

But, what if your fav were to die?

I understand. You're at a loss for words.
In reality, you want your fav to frolic around, healthy and happy. But if it's fiction, you can look upon their fallen corpse no problem.
Since we're in this strange time when manga is freely available, making a super depressing story where a character that appears on page 2 dies on page 16 is only about as bad as a gag manga where the main character is 3.5 inches shorter than usual.

I haven't read it yet, but I've heard that in the popular manga "Kimetsu no Yaiba," hugely popular characters and everyone's OTPs are killed off.

Even during normal times, the death of your fav is a blessing. But that's because death was their fate, that was the road they were meant to traverse, and that's exactly why you love them. But you can't help but wonder, what if things had happened a little differently?
The preamble was pretty long this time, but today's pixiv search party is all about your favorite fallen character and soothing the injured soul of the otakus who loved them.

This time, the theme is "retrograde."

Body of a child, mind of an adult
It was my first time hearing about this genre, but it's fairly popular, surpassing 39,000 uploads.
Retrograde is when a "character's soul slips back in time, and returns to an earlier version of themselves (or replaces their older self.)"

This is different from when someone physically goes back in time. In this case, only the soul goes back in time and controls a former version of one's self.
In other words, it's returning to the past with all the memories and skills you have at present intact.

You already know what's going to happen, so you can take measures to change the future.
Have you ever lamented, "If only he'd chosen the red fox..." and found yourself more frustrated than the story's actual characters about their poor decisions? Some creators, wondering "What would happen if he choose the green raccoon?" will write stories where the characters already know what fate will bring and act accordingly. So, "retrograde" is a what if genre. 
But "retrograde" stories aren't just about avoiding death and correcting mistakes. Sometimes, characters without any special regrets are forced back in time.
The genre can be used just to enjoy a situation where a character, without the goal of correcting anything, is simply sent into the past with their memories in tact.

If an adult character is sent back to their elementary school self, you've got the body of a child with the mind of an adult, and you can make some loli grandma or shota old man type characters.

Sometimes it's not just memories, but also skills that are left the same, so the character is unmatched when they return to the past. This creates a kind of "New Game +" story.

For us FGO players, it's like satisfying that urge to return to chapter 6 and fight Gawain again with your high level character.
There are lots of long form retrograde novels
There are over 39,000 uploads, but of those over 90% are novels.

There are some illustrations, but not many. Of those, most seem to be a typo of the word "backlit" (which has a similar spelling in Japanese.)

I may not be one to talk, but you guys should take a deep breath before you post.
Also, this genre has a lot of series.
The retrograde genre is more than just "what if this character didn't die," but rather "what if this character returned to the past with their memories in tact." Because of this, these stories have a tendency to get pretty long.

There are lots of these stories that are written just to get to an ending where everyone survives, or a parody of the original work, or to get their fav out of trouble. But, I still think that retrograde is for a higher level of reader.

There are a lot of these stories worth reading. Even though they're fan works, they can form a complete original story on their own.
This genre differs from others because of its strong originality, but if you want some pure wish fulfillment, you can find works that provide that, too.

Whenever I read the newest Golden Kamuy, I always check the parody tag on pixiv. In the same way, if you're frustrated that your favorite character met a cruel fate in the original story, the retrograde tag is there to fulfill your wish.
During these trying times, there's more to lift our otaku spirits than just official broadcasts or manga. The works on pixiv are also here to brighten your day.

If you've got some extra time while you're stuck inside, why not try challenging yourself with an epic retrograde tale?
However, in this world, you make notice that your fav always ends up with a bad ending. There are some creators who have the characters go back in time and help themselves, only for them to end up with a single wing wrapped in chains with one eye missing, in a "my crime can never be forgiven"-type situation.
In other words, these stories are sometimes a character who got a happy ending being forced back in time and winding up with a bad ending, so please read with caution.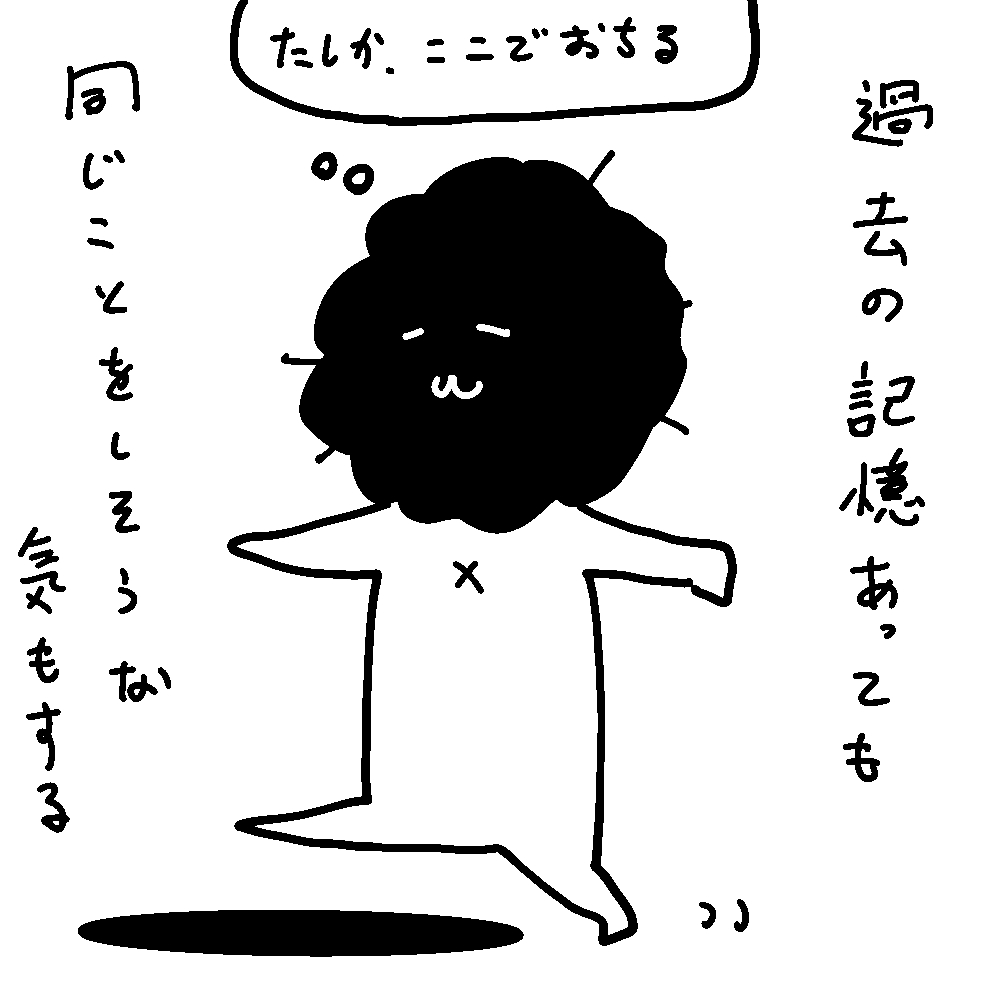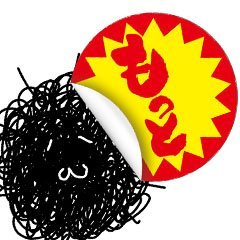 Curry Zawa Kaoru
<ul><li>Born in 1982. Unemployed. Her works include Kremlin (Kodansha), Makeru Gijutsu (Kodansha), and Busu no Honkai (Ohta Publishing). Her hobby is egosearching.
</li></ul>