We asked three professional BL manga artists: Akasaka, Toworu Miyata and Haruaki Yoshii - How does the creation process differ when it's for work versus just for fun?
Created By: Ichibo Harada @HEW
Creating can be very different when it's for work versus just for fun. Especially in the BL genre, there are surely many people who struggle with the difference between fan art and original art.

What kind of difficulties have these professional BL manga artists overcome to get to this point?  
Today we'll be speaking with three manga artists who are all rising stars publishing under the Libre label: Akasaka, the author of Osananajimi no Kao ga Yosugite Sakaraenai (Released August 20th), Toworu Miyata, the author of Delivery Hug Therapy (Released August 20th), and Haruaki Yoshii, the author of Kimi to Deatte kara Boku wa (Released July 20th).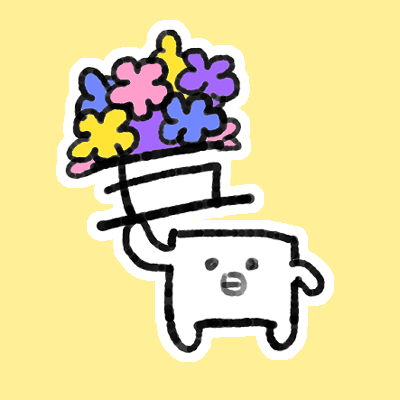 Akasaka
Debuted when their original manga series "Toranoko," which had been posted exclusively on social networking, was published as a book entitled "Tora no Ko ga ♂ na no ni Semattekuru Hanashi" by Frontier Works Inc.
Their newest work, "Osananajimi no Kao ga Yosugite Sakaraenai," released on August 20th, also originated on social networking before receiving a serialization offer.
Their selling point is in their skill at creating manga that incorporate settings which are sure to resonate warmly with readers, and pleasantly ordinary real-life themes.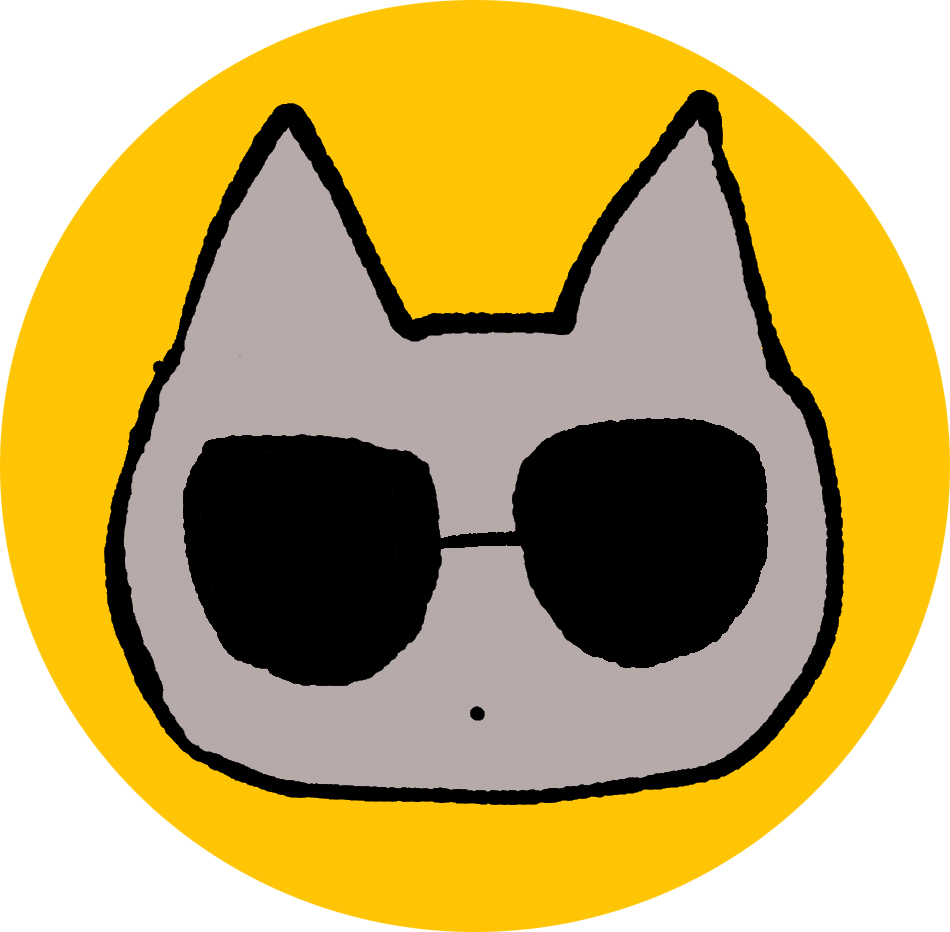 Toworu Miyata

Made their professional debut in 2018. Released their debut comic, "Kare no Iru Seikatsu," which is currently being reprinted to keep up with the ongoing demand.
Their newest comic, which features a more mature romance than their previous work, "Delivery Hug Therapy" is due to be released on Thursday, August 20th.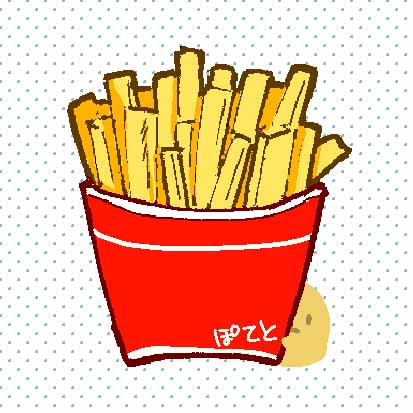 Haruaki Yoshii

Made their debut with the publication of "Sono Koi, Jihanki de Kaemasu ka?" under the Media Soft label. Is known for creating stories that are very realistic and relatable. Their most recent work, "Kimi to Deatte kara Boku wa" (published by Libre) is now for sale.
The world of professional manga, where "missing a deadline" is not an option
── First, I'd like to ask you all to give a message to the readers about your new releases. Akasaka, regardless of the fact that in some regards you've raised the hurdle with "Osananajimi no Kao ga Yosugite Sakaraenai," the characters are even more handsome than I expected...!
Akasaka: Thank you very much. (laughs) This time I tried to write a BL story about the sweet, immature, and sometimes irritating relationship between childhood friends. I put in all the things that I personally find cute!
── Miyata, your new work "Delivery Hug Therapy" is about an unusual relationship where the partners only hug each other once a week. The relationship between the characters is pretty erotic... 
Miyata: The main character Kiichi is tired of life and isn't a very good person. (laughs) I hope the readers find something in the story to lighten their hearts.
── Yoshii, your manga "Kimi to Deatte kara Boku wa" is about a high school teacher with a communication disorder and his student, right? The fact that the main character doesn't get along with others well makes the development of their relationship all the more poignant. 
Yoshii: It was difficult to draw the changes in the heart of a teacher who's fallen in love with their student, and I worked hard to accurately depict the teacher's struggle to suppress his own feelings. All things considered, I think I managed to do a pretty decent job drawing the ideal teacher-student relationship.
── How did you end up debuting as a professional manga artist?
Akasaka: I wanted to try creating manga at my own pace, so I started posting original BL on pixiv and other social networking sites, and before long an editor contacted me about publishing my work professionally.
Miyata: At the time, I was obsessed with drawing fan art, and an editor who saw my work on social media reached out to me.
Yoshii: I was also posting an original BL manga on Twitter and was contacted with a job offer.
── Starting out, did you ever consider you'd one day debut as a professional manga artist?
Akasaka: Not in my wildest dreams. When they reached out to me, I remember thinking "Me, debut professionally...? "
Miyata: It was totally unexpected for me, too. Actually, I originally turned down Libre's first offer because I didn't think I was capable of writing an original BL manga. Thankfully, the editor was incredibly persistent, and now here we are...
Yoshii: I didn't consider it a possibility, either. In fact, it still hasn't completely sunken in that I'm a professional manga artist... (laughs)
── What's different between drawing professionally versus drawing just for fun?
Akasaka: I'm going to have to go with "The knowledge that so many people are waiting on you."
(all laugh)
Akasaka: If you're self-publishing and something goes wrong, you can just say "Sorry, I'm running behind and the next chapter's going to be a little late." But that's not acceptable when it's for professional work. Since debuting, my perception of deadlines has changed completely.
Miyata: In my case, I wasn't even creating original work in the beginning. With fan art, the readers already have an attachment to the characters and story. But when you're creating an original manga, you have to get the readers to fall in love with the characters from scratch. I still continue to struggle with this even now.
Akasaka: However, It's interesting how much easier it is to show the character's development in original manga. In the case of fan art, it's hard to deviate too much from the original work, but when it's an original manga, you have the freedom to let the characters change as the story progresses.
Yoshii: I think one of the differences between drawing manga as a job versus as a hobby is that when it's for work, you have an editor. Having an editor adds extra steps before the chapter is completely finished, and it's a much different experience compared to doing it all by yourself.
Don't you get depressed about the editor's criticism?
── The presence of an editor does seem to be a pretty important difference between professional and hobby manga writing.
Akasaka: Being able to get advice from someone while I'm still in the middle of drawing a chapter is a pleasant change. I really trust my editor, so I'm happy with any advice they have for me, positive or negative!
Miyata: I don't have much confidence in my own work, so I'm grateful to have someone check it over thoroughly before it's released to the public. Not only that, but thanks to the editor I'm also able to receive advice from an outside perspective. They are always very supportive and praise me a lot, for which I'm grateful. (laughs)
Yoshii: Back when I used to work alone, I only ever drew things I thought I could draw well, but now that I have an editor I feel like it's challenged me to broaden the horizons of what I can draw. Actually, back when I first started I'd get my rough drafts back from the editor and they'd be full of corrections in red pen. Often, panels that I'd drawn somewhat haphazardly would be marked with, "What is the purpose of this panel?" But thanks to those corrections, I feel that I've become more aware of what I'm trying to convey in each and every panel.
Libre Editor: Isn't this question weighted a bit against the editor?! (blushes) But, come to think of it, as Yoshii says there were a lot of corrections in red ink on the early drafts. Often, when new manga artists don't know what to put in a panel, they'll just draw a close up of the character's eyes, mouth, or hands to fill the space. Just being aware of this tendency and avoiding it really polishes the overall feel of the manga. Yoshii is a really quick learner, so now many of their drafts have few to no corrections. In the best possible sense, Yoshii uses the editor as a stepping board.
── Did you never get depressed by your editor's corrections? When you're drawing just for fun, there's less opportunity for criticism, so I imagine that would be discouraging for many artists...
Akasaka: In my case, I was more focused on how fun it was to be able to receive advice on my work. Compared to the first few drafts I submit, which all came back covered in red ink, I was able to improve based on those criticisms and as a result, my drafts have improved a lot now. I learned that "I can do great things if I follow the editor's advice."
Miyata: To be perfectly honest, the places where I get the most corrections are the same places that I was unsure about while drawing them. So it's actually reassuring to get comments on those areas with advice about how to improve them. Rather than being discouraged by corrections, I usually look forward to them.
Yoshii: I'm also happier than anything else that, working with an editor, I'm able to get a lot of professional advice and support.
Libre Editor: All of the artists are more focused on the story in their manga and telling it in the best way possible than on having everything exactly as they drew it in the first draft, so they enthusiastically absorb new skills to be able to do that. As an editor, I really admire artists with this attitude and find them very easy to work with.
Between the readers' demands and "proclivities"...
── Between the readers' demands and their so-called 'proclivities,' do you ever find yourself worrying "I think this is great, but how will the public feel?"
Miyata: My preferences aren't especially niche, to begin with, so  I don't think there's much of a gap with the majority of the audience. I'm also the type who, perhaps mistakenly, believes that everyone in the world will like the same things I do. (laughs) But, well, everyone DOES love stories about childhood friends, after all, right?
Yoshii: I don't find myself worrying excessively about the readers' demands either.
── Yoshii, I noticed while reading your manga that you seem to really like guys with short, black hair and glasses. 
Yoshii: Well... Now that you mention it, I suppose you're right... (laughs) I have a tendency to put a lot of the things I personally enjoy into my manga as well.
── (laughs) What about you, Akasaka?
Akasaka: Hmm, I suppose I like the "sweet and innocent younger man" archetype... I do tend to hide those types of characters throughout my manga...
── Now that you mention it, there are quite a few sweet-and-innocent young male characters in your manga, aren't there!
Libre Editor: For the release of the comic book, Akasaka drew a special side story set in the past about the two childhood friends back when they were kids, but when I suggested it, they seemed very concerned and even asked if it was really okay. (laughs) Of course, it's really okay!
Akasuka: I was really excited to be able to draw them as adorable youngsters. (laughs)
── When you're creating the characters, do you make the seme (sexual dominant, "top") or uke (sexual submissive, "bottom") first?
Yoshii: Regardless of who's the seme and who's the uke, I create always create the main character first.
Miyata: Either way, you need one of each for the main couple, so although I don't make a point of always creating one or the other first, depending on the weight the character's role has on the story, I might end up spending more time fleshing out their character profile.
Akasaka: I also don't always make one before the other, but I do usually find myself relating to the uke when creating the seme, so I put more pressure on myself to create a seme that I think will make the uke happy. (laughs) As a result, I usually spend more time working on creating the seme.
── Akasaka, the same can be said of your current work, "Osananajimi no Kao ga Yosugite Sakaraenai" ("My Childhood Friend is Too Handsome to Resist"), but you seem to always chose titles that make it immediately clear what kind of relationship the characters will have. I wondered if this was a conscious choice to increase readership on social media...?
Akasaka: It's not an intentional marketing ploy, exactly, but for me personally as well, I find it easier to write the story when there's one glaringly obvious main theme. I get wrapped up in fantasies about the characters even as I'm writing the story, so if there isn't some kind of hook for me to tie up my fantasies around, I tend to lose focus.
Libre Editor: In addition to their Professional Twitter Account, Akasaka also has another account where they write about things they imagine Harumi and Akane might do on a daily basis. It helps with brainstorming for new material, and the fans also seem to enjoy these posts.
── How did you come up with the characters for your new releases?
Akasaka: I wanted to create a couple that made you want to shout "Are those two still not officially dating yet?!" I like situations where one of the partners is totally ga-ga over the other, and while I was trying to flesh out a story based around this concept, I came up with the element of him being "too handsome to resist."
Miyata: I can only say it was based on my own preferences. (laughs) Kiichi's appearance clearly reflects my preference for arched eyebrows and slanted eyes! On the other hand, Nao's character has a personality I've never drawn up until now, so I spent a lot of time puzzling over him, but I still wanted to challenge myself to try.
Yoshii: The editors gave me the suggestion "What about writing about a student-teacher relationship?" I began by imagining my own "ideal teacher" and subsequently came up with the details of the student character to balance out the teacher. 
When you're filled with doubt, wondering "Is this really interesting?"
── How do you go about making the first draft?
Akasaka: Personally, I usually plan out in my head a vague idea of the plot and the characters' lines and write it all down in text first. Once I've got the plot decided, I'll divide it up among the number of pages I'm allowed for that chapter and start drawing the rough draft. I'm really bad at first drafts, so I'm curious to see what the other authors have to say...!
Miyata: I'm really bad at first drafts too, so I'm also curious! (laughs) My process is basically the same as Akasaka. The only thing that's different is that I make a point of adding at least one exciting or emotional scene in every chapter. In the course of the overall story, there will always end up being some story arcs that traverse multiple chapters, but I take care to create interest via the characters' emotions and relationships so the readers won't get bored.

Yoshii: First I come up with a vague outline of the overall plot of the story, then break that up into chapters and make first drafts. In my case, there have been times when there were longer breaks between releases, so I make a point of putting a very brief recap at the beginning of each chapter to remind readers what happened in the previous chapter.

── While you're working, do you ever doubt yourself and wonder "Is this really interesting?" I often hear these kinds of comments from self-published authors...
Akasaka: "Is this really interesting?" is all I ever seem to think while I'm working!
Miyata: Every day is a battle with self-doubt. While I'm writing it, I might think "This is great!" and then the next day look back at it and think "This is no good!" (laughs) I always struggle with self-doubt while I'm drawing.
Yoshii: If you let yourself get too caught up in thinking about it, you won't even want to show your draft to the editor... So I've made it my policy to "Just pass it in when it's done!"
── What do you do when you feel like you're being overcome by self-doubt?
Akasaka: If I talk to my editor, I can get advice from a different perspective, and usually we can figure it out together.
Miyata: Sometimes inspiration comes to me out of nowhere, so I'll usually try to figure things out on my own first, but if that doesn't work, I'll go to my editor for advice as well. It's dangerous to hold everything in and never reach out for help when you need it.
For those aiming to be a professional manga artist "communication" is crucial
── Is there anything you realized after becoming a professional manga artist?
Akasaka: I'm always acutely aware of deadlines looming over me.
(all laugh)
Miyata: Unlike when I was drawing manga just for fun, I too am very aware of upcoming deadlines. The number of readers awaiting my releases has increased compared to when I was just drawing fan art, so now I really need to prioritize them while creating art.
Yoshii: The fact that "there are people reading my work" has become my primary focus.
── Do you have any tricks for keeping up with the deadlines?
Akasaka: I'm curious about the other authors' answers to this question as well! Personally, I use a calendar and sticky notes to create a schedule that I can always see right in front of me when I'm working so I won't forget. Also, I make a list of all the tasks I need to accomplish and put a check next to each one as I complete it, so I can encourage myself as I go.
Miyata: The editor gives me the schedule well in advance, but because it seems like I have plenty of time to get it done, I tend to get lazy and leave things to the last minute, so instead, I create a strict schedule for myself that leaves me a few spare days before the deadline in case of emergencies.
Yoshii: I sometimes leave the editor waiting, so I can't say I'm an expert at staying on top of deadlines by any means, but... I suppose I can share some advice for not meeting the deadline? (laughs) If you think you're not going to finish in time, make sure to tell your editor as soon as possible.
Libre Editor: It really is helpful that you stay in touch, though! There are some artists who get so wrapped up in their work that we can't get in touch with them at all, but the artist and editor are a team, so even in bad situations it's important to work together. Those aiming to be a professional manga artist should keep in mind that "communication" is crucial.
── Finally, do you have any advice for those who may be thinking "I'd like to become a professional BL manga artist"?
Akasaka: Remembering lots of things I like not only comes in handy with coming up with ideas for my manga, but can also be used for many things. Your editor is your partner, but in the end, creating manga is a solitary task. It can be challenging sometimes, but having things you like allows you to encourage yourself. It can be something as small as "I love fried food!" (laughs) It doesn't matter what it is, there will surely be many situations where knowing what you like will help you out.
Miyata: Whether it's the characters' behavior or thoughts or the world they live in within the manga, in the end, you can only draw the things that are inside of you. In order to increase what's inside of you to draw from, I think it's best to read many different works other than just BL and seek opportunities to speak with all different kinds of people. If you close yourself off in your own little world, it will definitely cause you pain in the long run.
Yoshii: This isn't advice so much as just something I do often... When I'm in a rut, I'll go out and work somewhere other than at my house. Hearing snippets of people's conversations around me and seeing their behavior makes it easier to draw emotions I'm not feeling myself at the time.
── Thank you all for participating in this interview!
Check out these artists' work on pixiv comic!