Two hours with a professional artist and we improved our portraits this much!?
I want to illustrate portraits and know the secret to drawing them. I'm pretty bad at illustrating so I want to know how to improve and be able to draw portraits like how they are supposed to look! Do you ever feel like that? This time, we've got writers who think exactly those thoughts and we've asked for help from a professional artist. Can these writers learn how to draw a portrait properly in just two hours?
Hi there, I'm Hinishi. I'm a writer from one corner of the internet.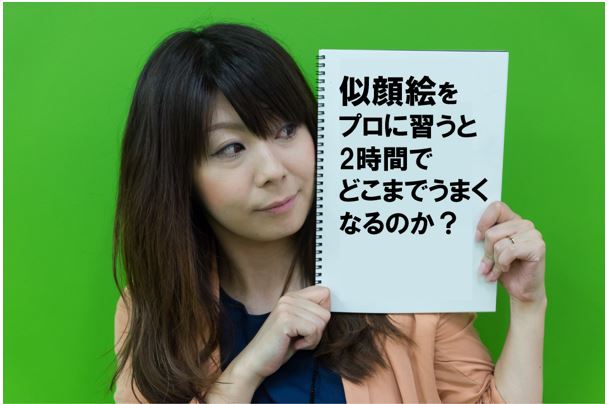 (Two hours with a professional artist and we improved our portraits this much?)

I've always been pretty bad at drawing and illustrating since I was a little kid. In middle school and high school, I've been the worst of the worst... on a scale of 1 to 5 with 5 being the best, I've been a 2 forever. I've always wondered how people could ever get good at drawing! Especially portraits, how are people able to reproduce how someone's face looks onto paper? I just don't get it. Aren't there people who would like a portrait if they're leaving a school or job? I've resigned myself to never being able to draw protraits but deep inside, I'd still like to.

I heard a rumor that pixiv was looking for people who want to improve but are bad at drawing portraits. There's also a "professional but unemployed" writer named Yoppy who complained that he was terrible at drawing, so he and I visited the pixiv offices.

Left: Yoppy. Right: Hinishi.
▼Our professional artist!
Toire Komoru
http://www.pixiv.net/u/581227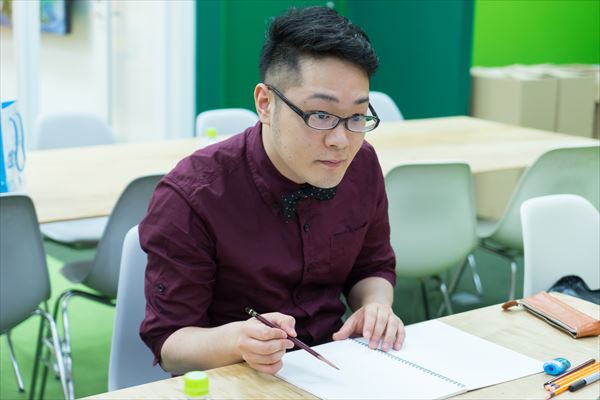 A well known artist especially for his pixiv debuted, 20 million viewed comic, "Mister and Marshmellow." The first printed book is currently on sale and there are plans for an animation.

So I heard your drawing skills were a 1 and a 2 respectively. I just want to see what your actual drawings are like so draw me a cat and Johnny Depp.



Er... a cat? And Johnny Depp!?
▼Anyway, drawing a cat. And Johnny Depp.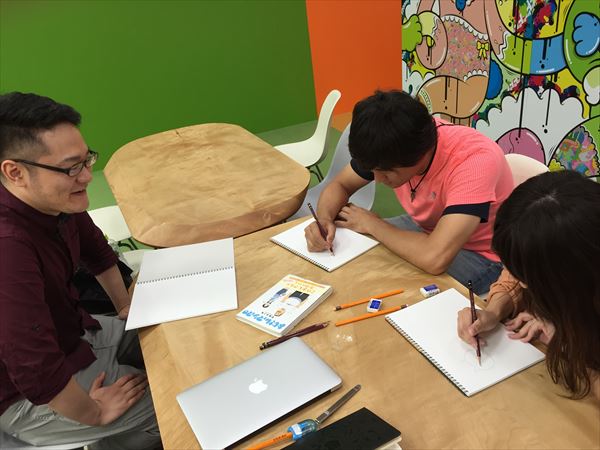 Just draw what you can in 5 minutes.


Wait, what did Johnny Depp even look like...?

〜5 minutes later〜
With our artistic combined score of 0, here are our cat and Johnny Depp pictures!


Drawn by Hinishi: A cat and Johnny Depp.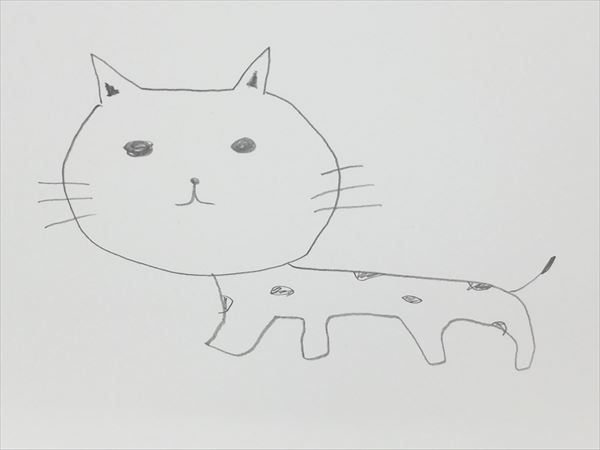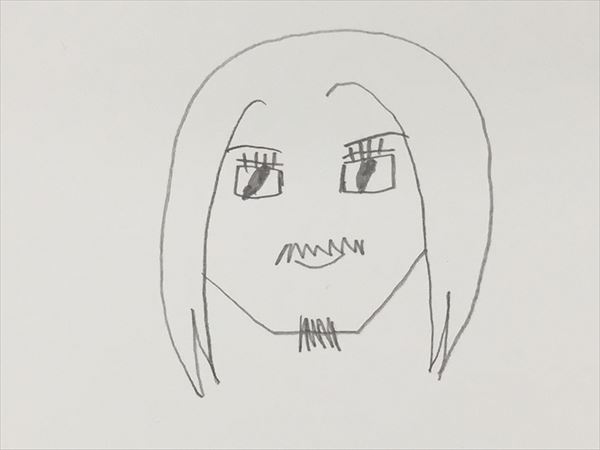 Drawn by Yoppy: A cat and Johnny Depp.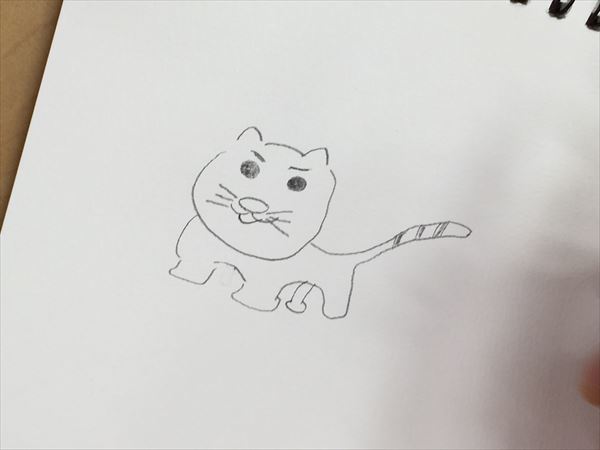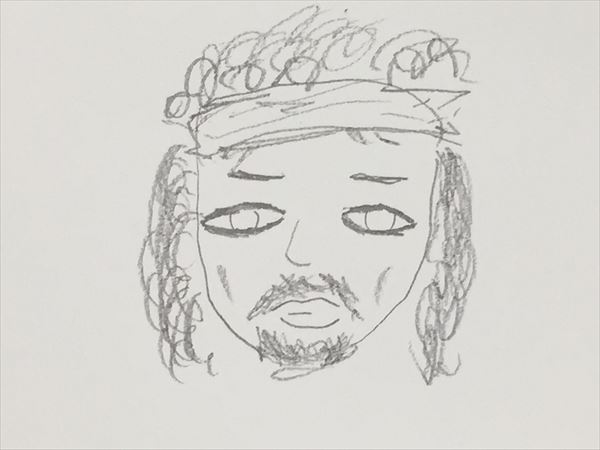 Eh... uh... yeah. I do think you two do have some kind of sense for drawing! Eheh. Okay, I got it. Huh. Well... I guess this is kinda...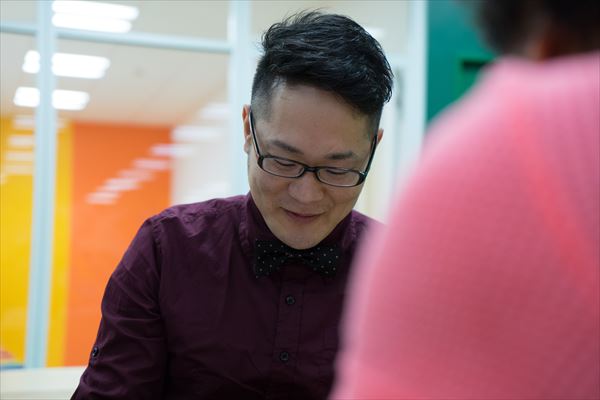 I can see why you guys say
that you're aren't good at drawing.
Okay. Let's see how you guys do when drawing portraits, so please draw each other. You'll get
15 minutes
to draw.


(Eh... why did he make us draw a cat and Johnny Depp? Was he making fun of us?)

▼Portraits at our current artistic levels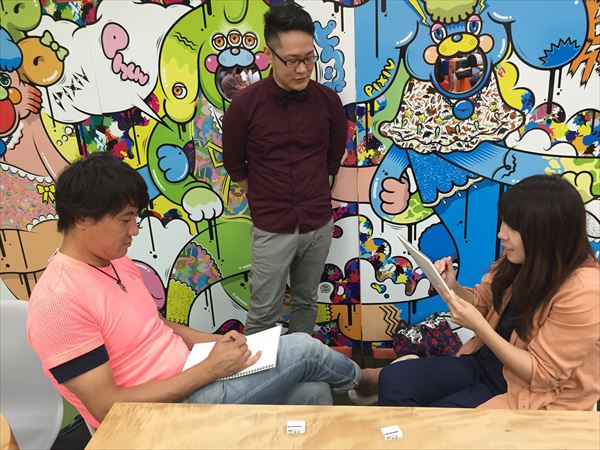 Interesting how people start on different portions of the face.
Hinishi started from the hair.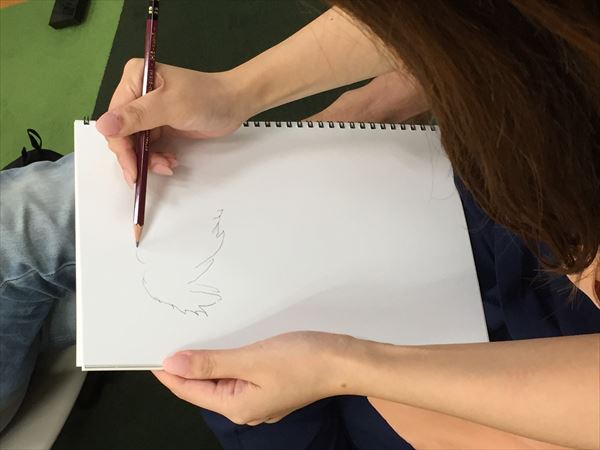 She's sure spending a lot of time on that hair...
Yoppy started on the center of the face.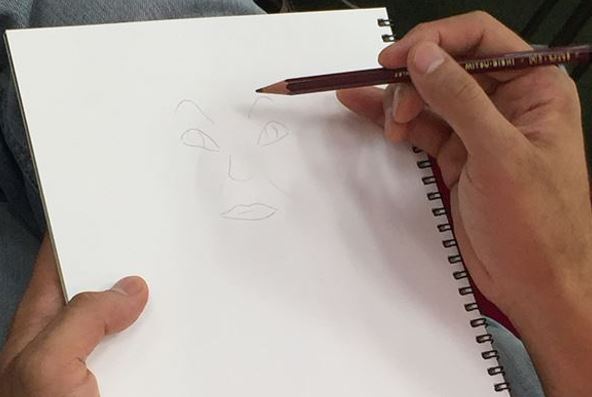 It already looks like an angry old lady...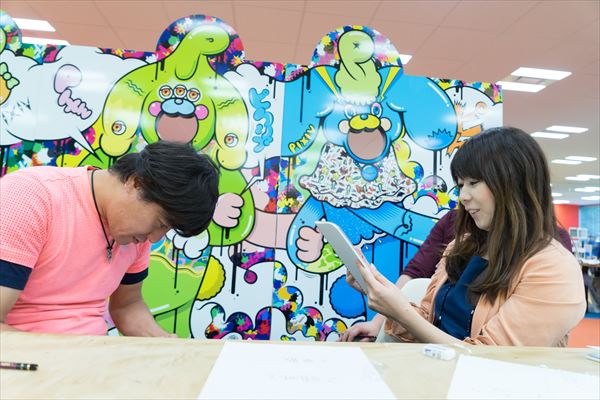 Wow, it turned out weird.


Hahaha, this looks just like you!

〜And so, 15 minutes passed〜
▼Portraits at their current levels!
Tah-dah!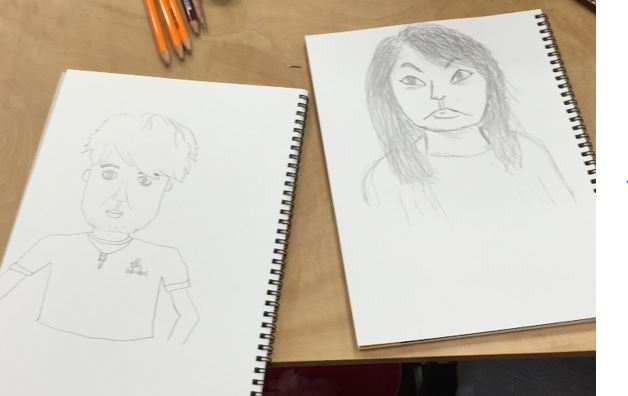 Left: Hinishi's portrait, drawn by Yoppy. Right: Yoppy's portrait, drawn by Hinishi.


Um... you said it looked just like me but there's no way I'd look this scary? It's like a monster.


No, no, this looks nothing like me! You trying to pick a fight?



Ugh…



Well, you both seem to have about the same skill!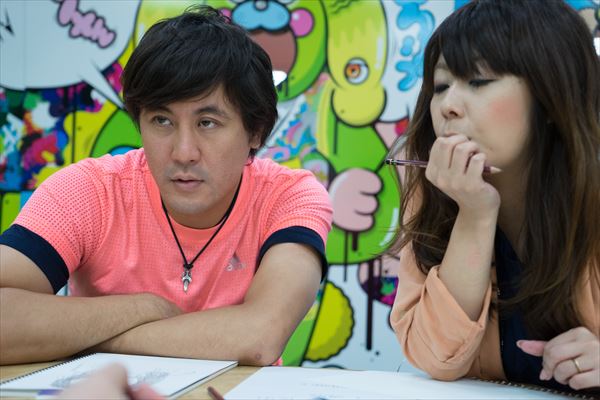 w h a t .


Hey, don't get mad! (laughs) Anyway, let's talk about how to improve your portrait skills.
▼Proper way to draw portraits!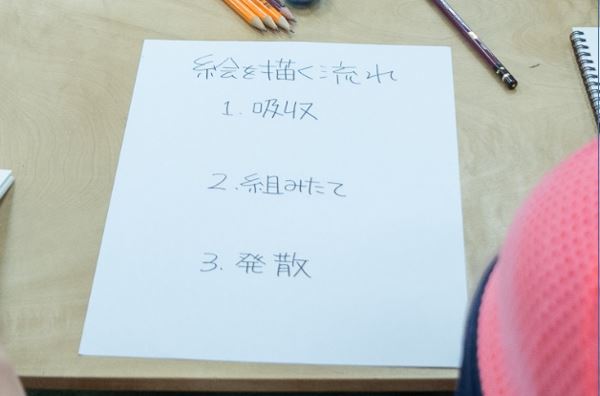 (Onto the 3 Steps! Observe, Construct, and Express.)


When you draw pictures, you can follow 3 general steps that should improve your skills as a whole. That's Observe, Construct, and Express. I'll explain each part.