Two hours with a professional artist and we improved our portraits this much!?
▼STEP 1: Observe
Main point 1: First off, fully and thoroughly observe your subject.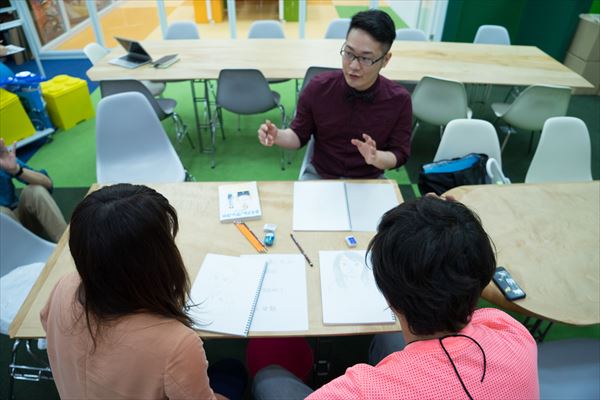 When people who don't draw very often try to illustrate portraits, they often don't observe the subject enough. To draw your subject properly, you have to first observe your subject properly and look for unique characteristics.

For this practice, we're going to use this.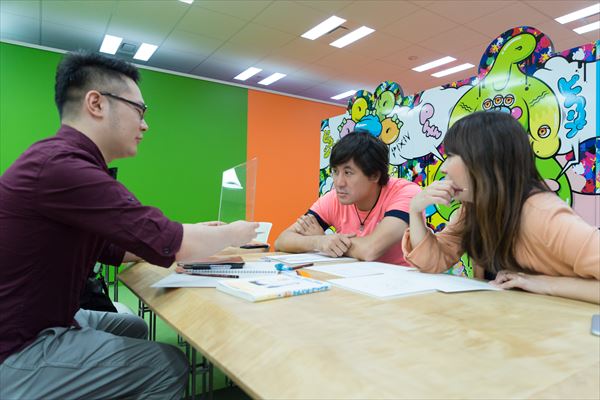 Use this to trace an image of their face on top of the clear board. Here, hold it, Yoppy.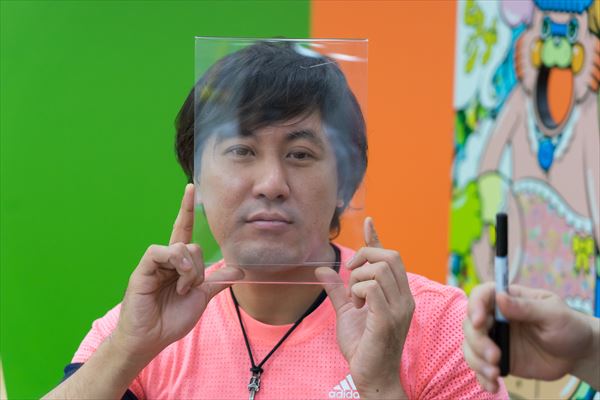 Huh? Me?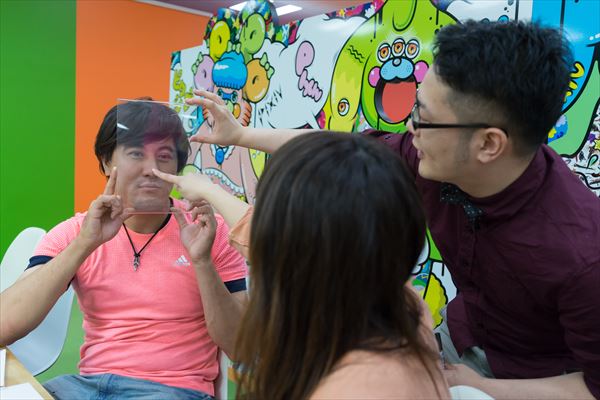 On the face, you can try to find where is the tallest part, which will cause a shadow. See and figure out how wide or thick his lips are, how the outlines of his face are... what size and shape are his eyebrows... so where would the center of his face be?



Here!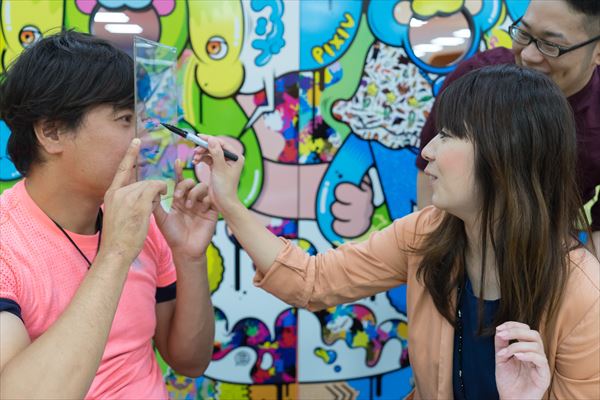 Haha, it's like I'm really drawing on his face! So fun! Hey, put your face closer to the board, Yoppy!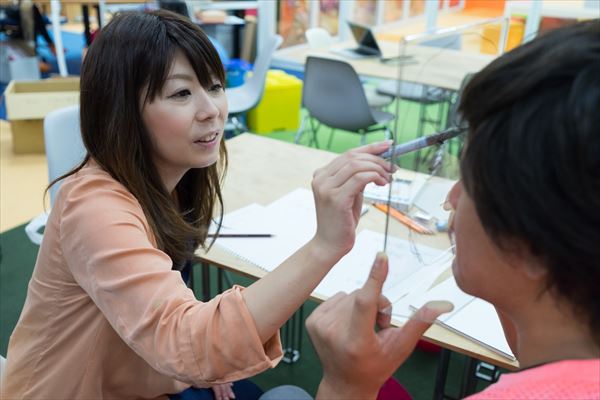 Whoa, this is like two layers of difference! So different from my super flat face... man, this is fun!! I guess Yoppy's eyebrows are pretty thick.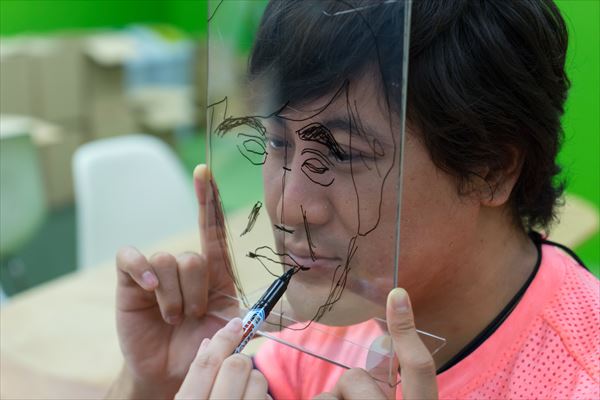 Hey. Geez.



You know that eyebrows aren't just colored in areas, right? You should pay attention to which direction the hairs point to... when you see it like this, it's easier to understand, right? It creates a different impression.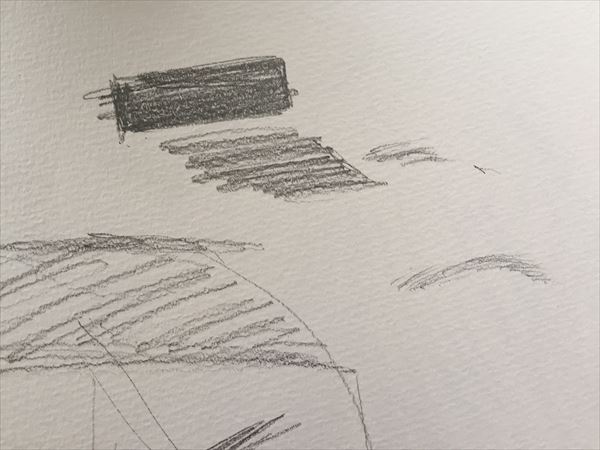 Hmm... colors... and the direction of the hairs... gaps... yeah, I guess you're right, there's a lot going on here!



And this completes step one, which is to carefully observe your subject.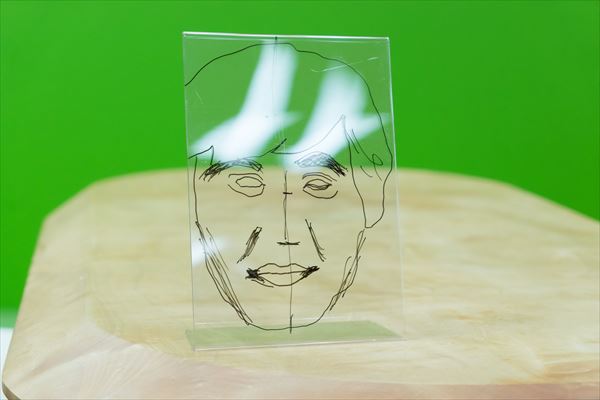 All done! Huh, it kind of looks like I'm putting a curse on him or something... I wonder if that's okay.
▼STEP 2: Construct
Main point 2: My life for balance and arrangement!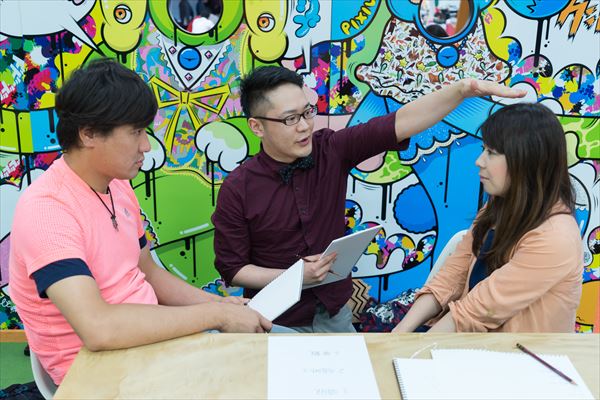 So, now that we've closely observed each part of their special characteristics, we're able to observe the distance between the top of the head to the right above the nose.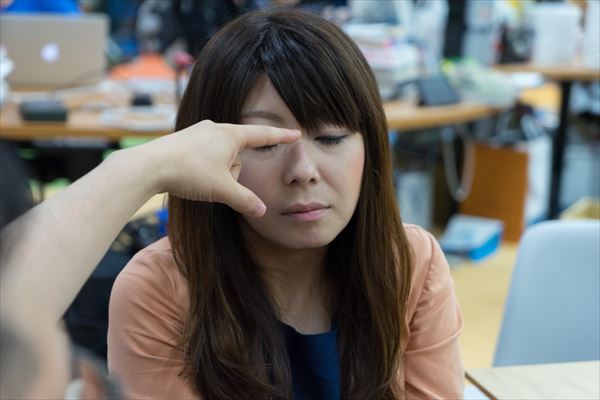 The amount of hair and the distance from the bottom of the nose to the eyes is something to pay attention to. You should be thinking about where parts fit in the center of the face and other things that can help you construct the entire face properly.

Picture how low the nose should be from the top of the head... balance is the life of your portrait. You can't think of each part alone. They all belong together in a balance that makes the face. Become aware of where these parts are located.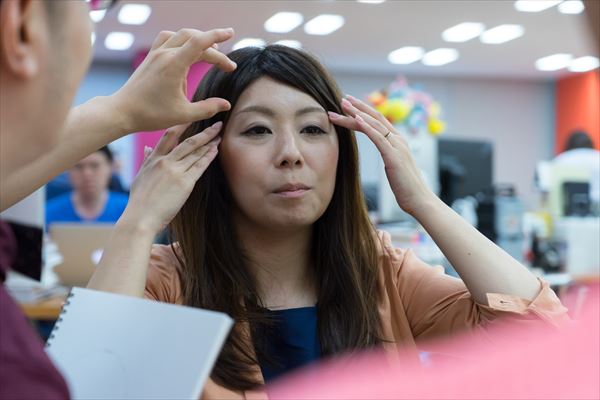 Oh, Hinishi... your forehead is so narrow that your face is unbalanced. So that's your special characteristic!



I feel like I was just insulted!


▼STEP 3: Express
Time to put everything you've learned together!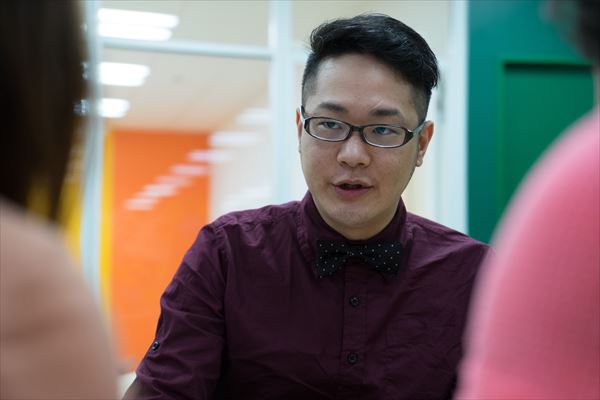 Okay, it's time to try drawing portraits again with all the new info you've learned! Express what you've learned in the observation and construction phase or our steps! This time, we'll double your time: draw for 30 minutes!
Main point 3: Draw what you've observed into your image!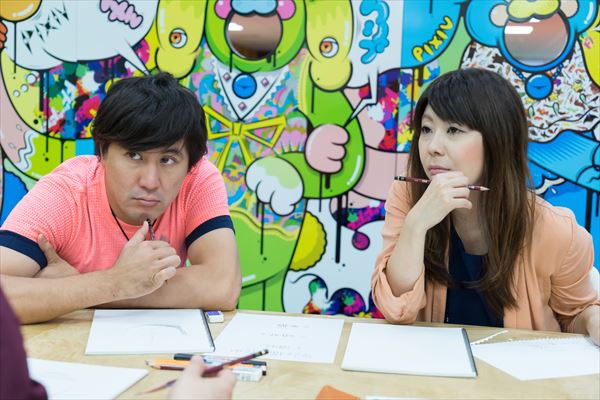 Um... how do we take observation and construction and make it into special characteristics...? Not really sure how to draw what I observed and put it on paper...



Since most of what you've observed is in the center of the face, just make sure there's a general balance of the placement of parts.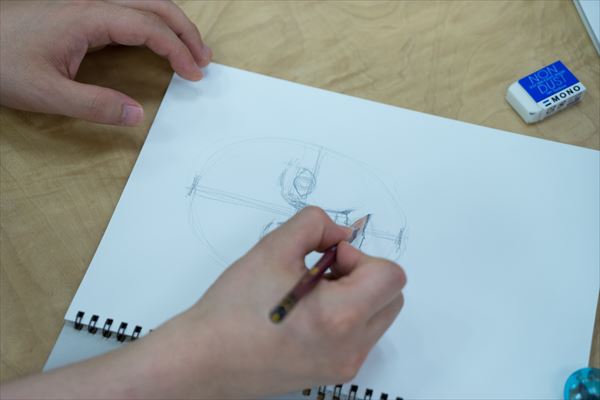 It's fine to start drawing from the part you feel most comfortable with, but it's better to draw the picture by remembering the whole face, what's in the center, and pay attention to the balance of the face. Draw in some guides that help you remember this balance.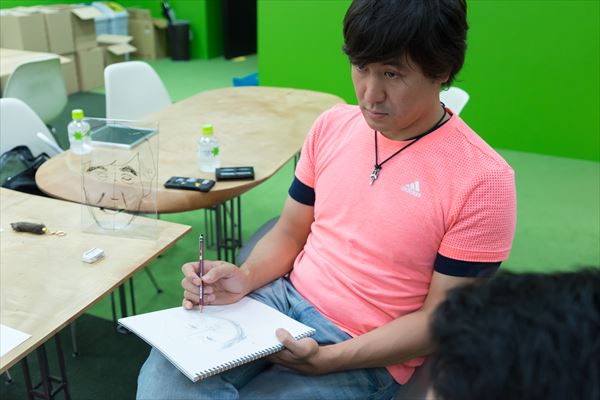 Hum, okay. Center of the face... center of the...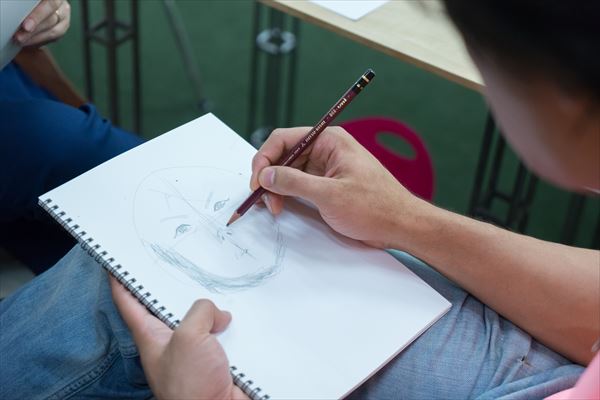 Oh nice, good work Yoppy! Keep it up!


Yeah, I'm pretty great.



(I just praise him a little and he...)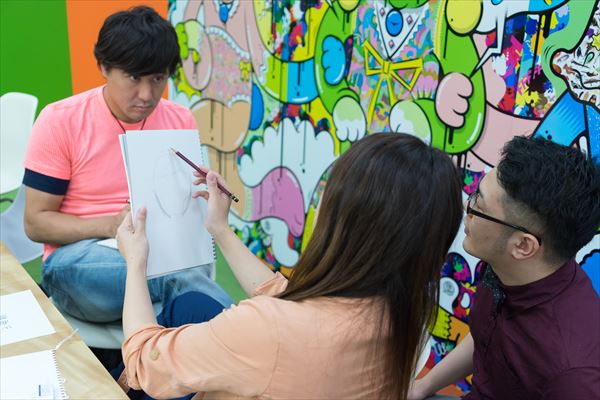 Hey, check out how I'm holding the pencil! It's like I'm actually a real artist! Doesn't it look like it? Look!



(What is she even trying to say?)