Two hours with a professional artist and we improved our portraits this much!?
Main point 4: Shadows! And emphasize them!


Well, I think I've got the major parts down, but how do I polish this??



People's faces aren't flat, so pay attention to where shadows are on the face and draw them.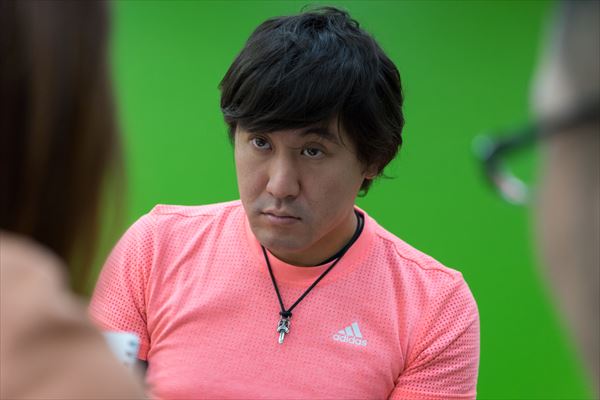 For example, Yoppy's lips are a bit wide, so there's a shadow cast under his lip. This kind of shadow has to be drawn with emphasis. You've also got to illustrate the shadow on other parts of the face and doing so will make the face a lot more like the real one.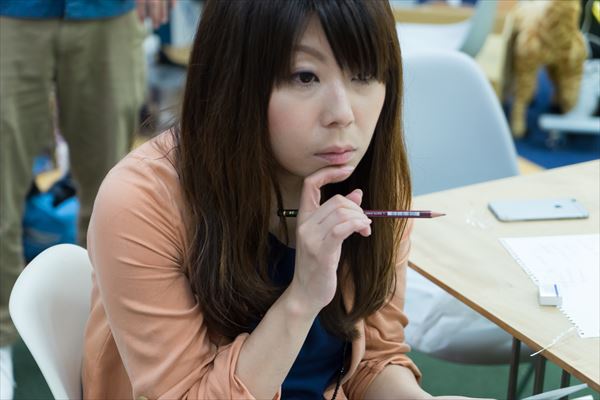 Hmm... places where there are shadows... I guess Yoppy has a lot of shadows since his face is full of depth!
Shadows...... ah, I guess this is done? I'm not sure if it is or not.
Main point 5: Compare it to your own face and emphasize the differences!

When you've illustrated far enough, you should compare it to your own face and think "ah, this part is different!" and then emphasize those parts. It'll be easier to see the characteristics.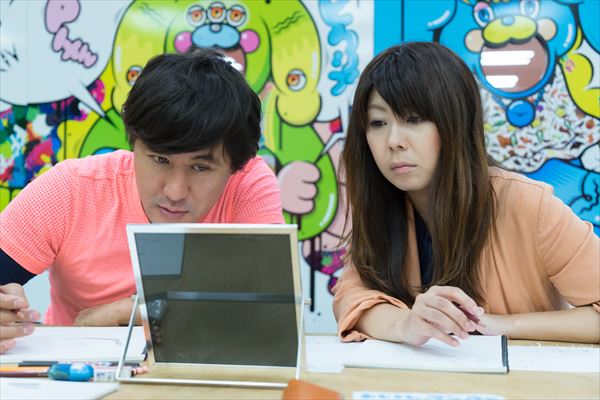 Looking at themselves……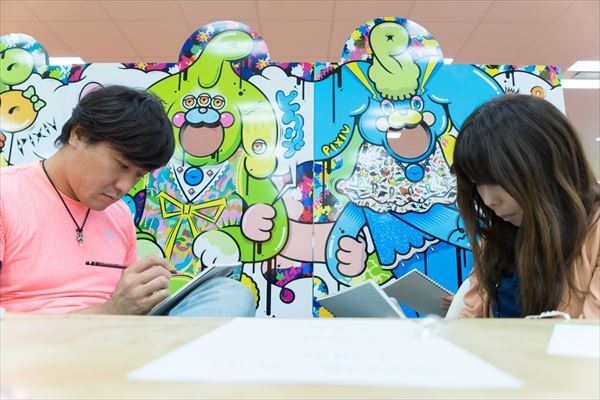 Emphasizing differences...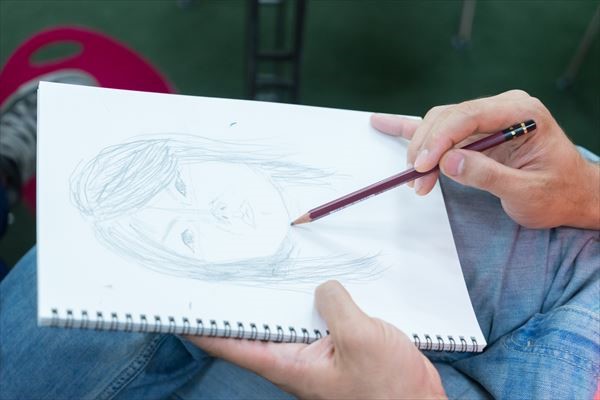 Yeah, seems like Hinishi's got nothing special on her face. Makes her hard to draw.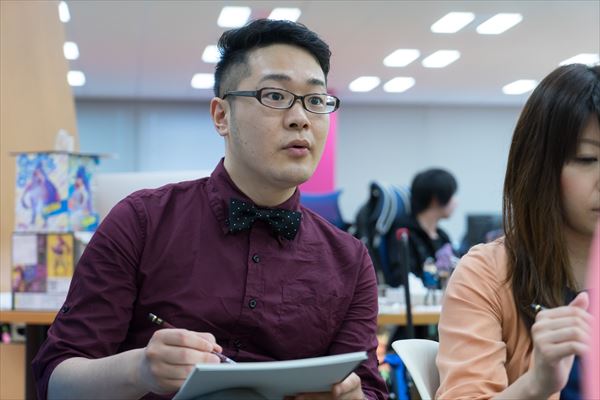 Huh, seems like Yoppy's got a lot of interesting characteristics on his face so it makes it easy to draw him...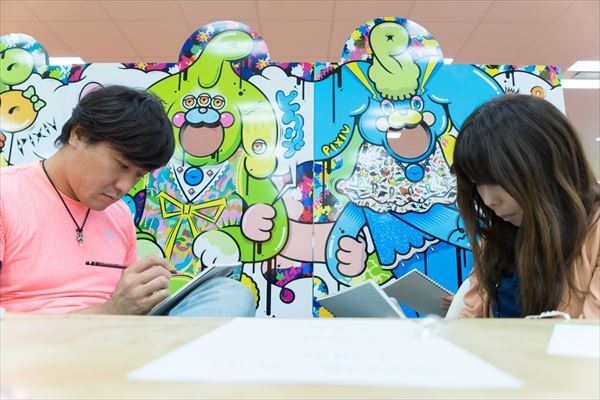 Hey, don't tell me my face is flat and uninteresting! Don't treat it like a canvas... like a drama mask. Like a Noh mask!
Main point 6: Insert personality!
These are the finishing touches! If your subject is a strong person, then you should draw them with broader shoulders. If they're a fun person then show that in the corners of their mouth. Things like that create personality, so try to incorporate their personality and it will become more a realistic representation of them.
If the corners of their mouth go downward, it'll create a different image of them. Personality and mood is real important when illustrating.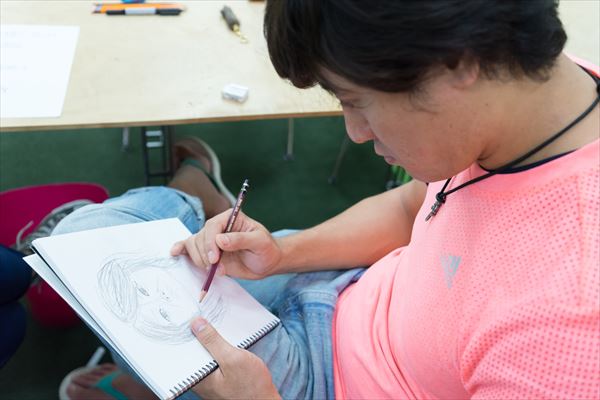 Personality... (Nah, I have no idea...)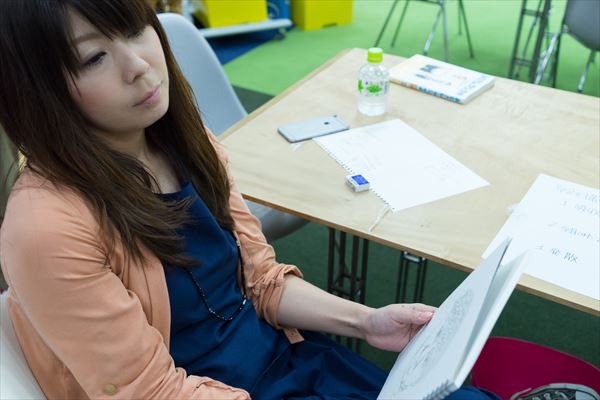 Personality... ah, I want to put some of it into the eyes but it just doesn't look right! So hard...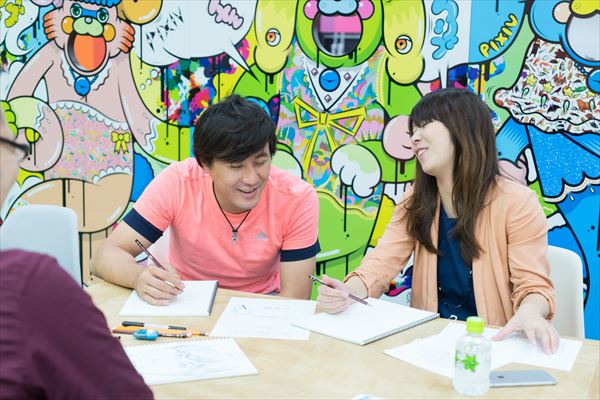 Man, it's gotten... nonsensical looking. But I feel like I drew it well!

And with that...

Dun dun! 30 minute drawing time has ended――――――――――――――――――!!!!
●Yoppy drawn by Hinishi: Before and After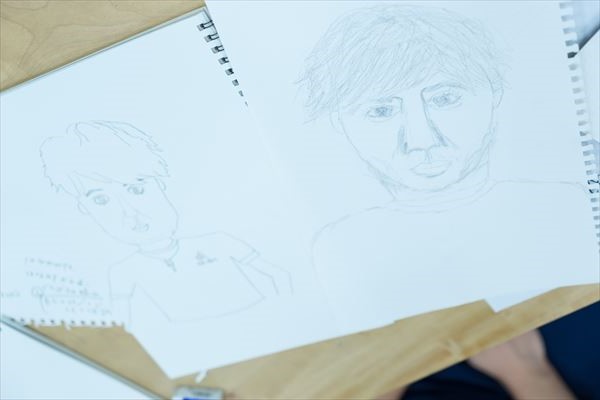 ●Hinishi drawn by Yoppy: Before and After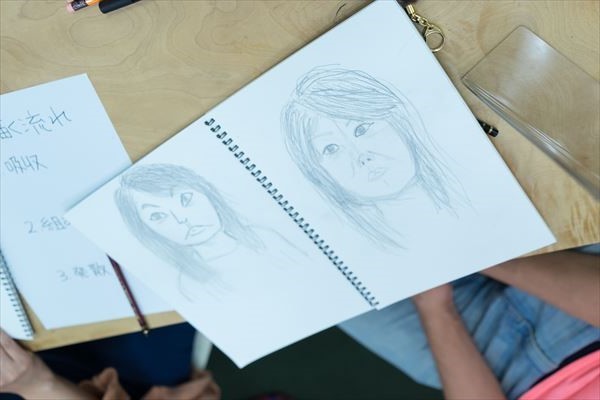 Yoppy, nice work! You've done a great job. When you compare your first portrait and the current one, it's like it's drawn by a different person. Did you lie about being bad at drawing?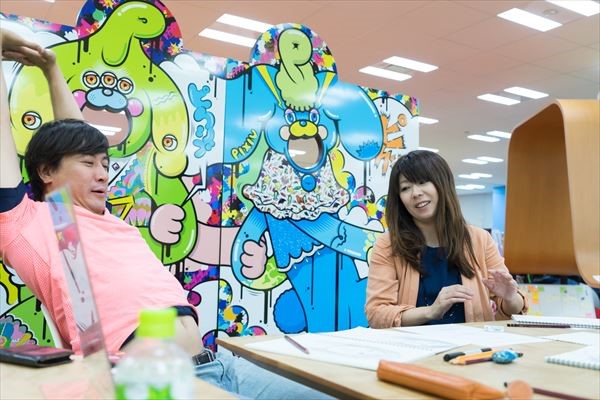 Haha, no way! But you know, I feel like I sort of get how people can draw it now. Like where you should pay more attention to and stuff.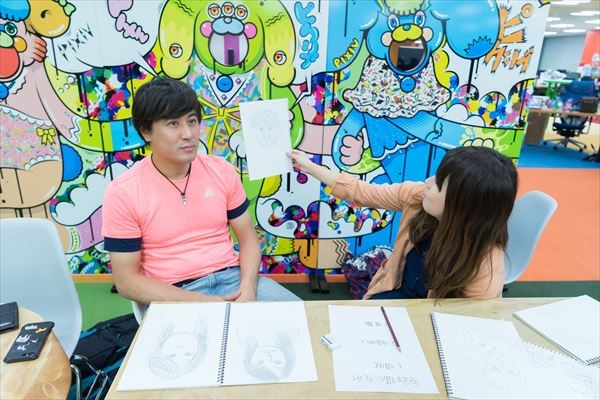 Um, well, you know, I think I did a pretty good job too. See, it looks really similar to him.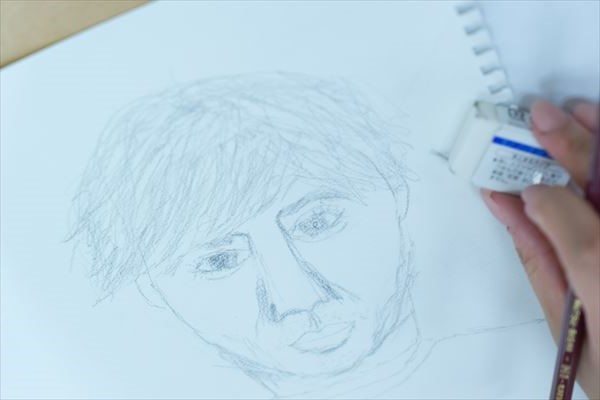 Nope, nope, nope. There's no way this looks like me. Look, the one I did looks way more like you. Seriously.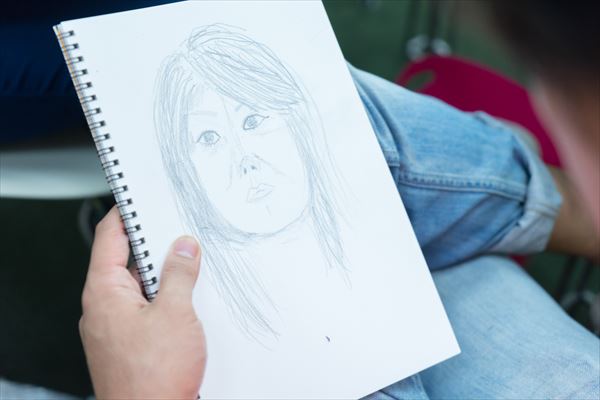 What, no way! Oh, I know, how about we ask the pixiv staff what they think? We'll see who's better for sure!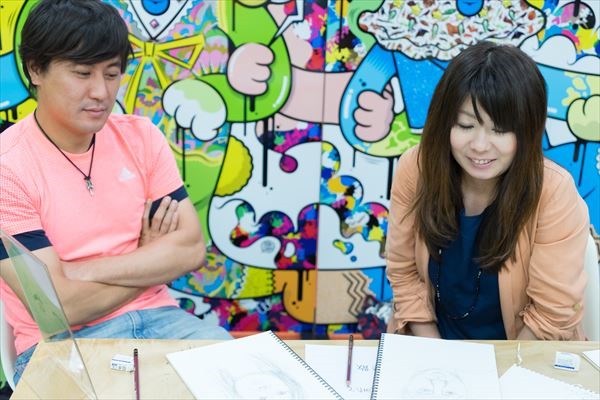 Haha, you're on. I'm pretty sure I'm going to win.
▼Let's ask pixiv employees!


Which portrait looks more like the subject???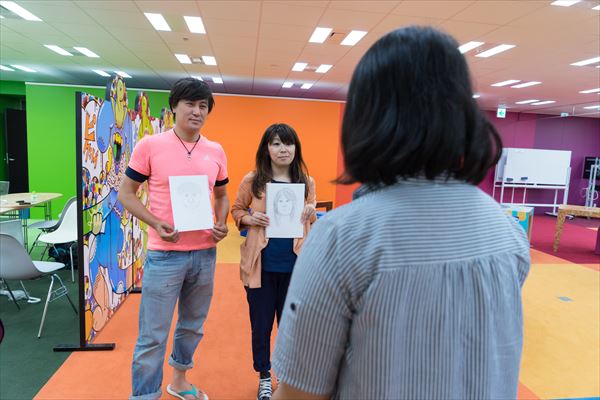 It's gotta be Hinishi drawn by Yoppy.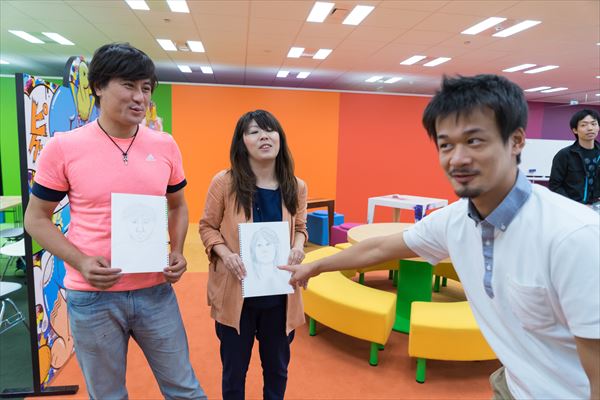 The one Yoppy drew!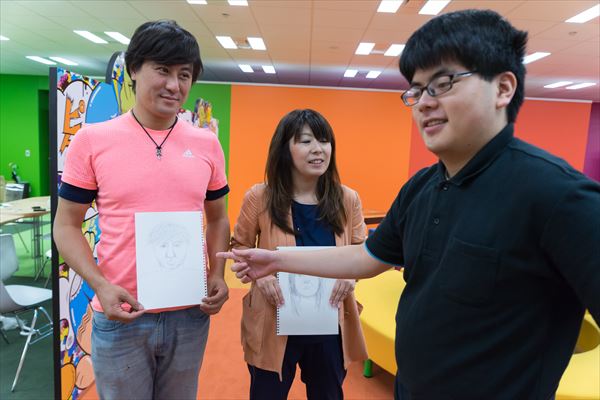 The one Hinishi drew!


What, really!? I'm so happy! Yay!!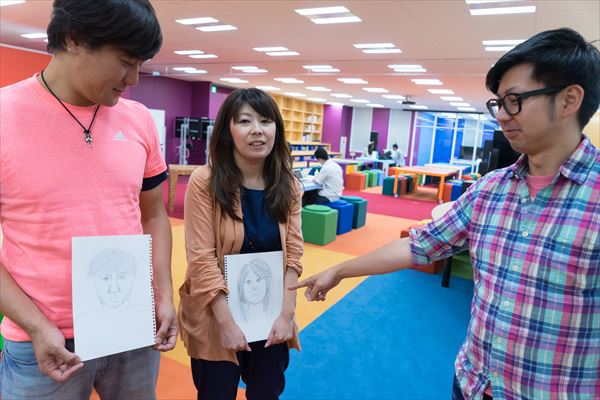 Definitely the one Yoppy drew.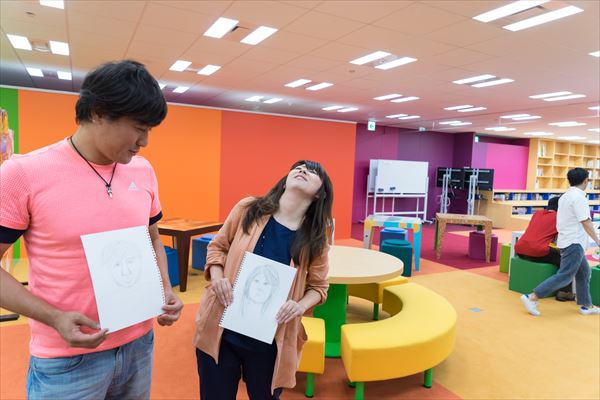 What, reallyーーーーーーー!? Eh... why...? Darn...!


Isn't that what I said? Complete victory!
What are you guys doing?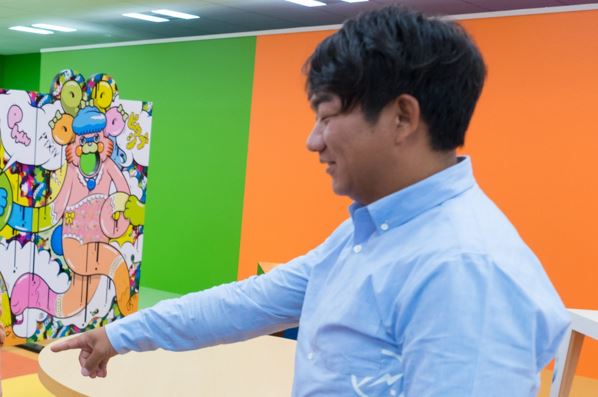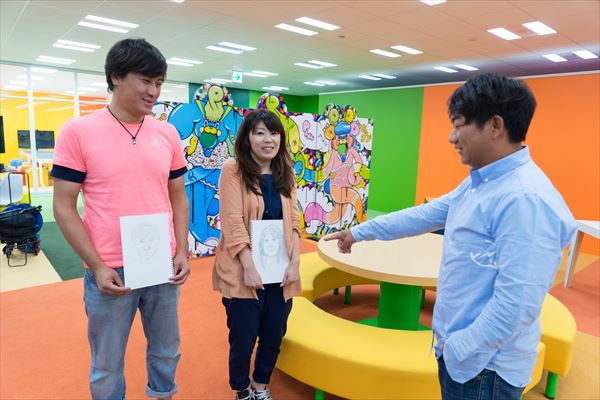 Oh, it's the company president and CEO, Katagiri! Um... which portrait looks more like the original subject?

If the CEO says it, it has to be right.


Well... hmm... it has to be Yoppy's drawing, right?


Man…………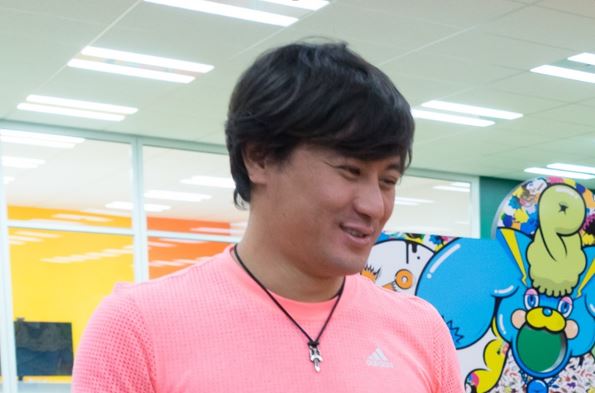 Yeah! Of course the CEO would know!


Well, it's because Yoppy's lines are drawn with more vigor. So it definitely looks more like the subject.
▼Conclusion
Yoppy: complete victory!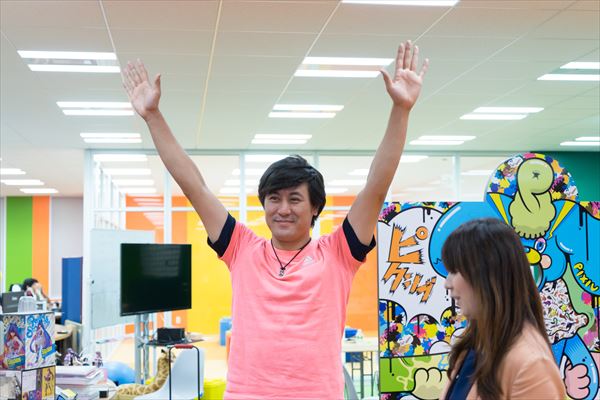 Darn it! We learned it in the same amount of time and in the same way...!! Why!


Yeah, I should make it my job to draw portraits since I'm so good at it. I don't have to say I'm an unemployed writer anymore!


Ugh...



Oh, actually... I drew both your portraits, too.


What!? When did you!?