pixiv to exhibit at Comic Market 102! Get your free original merchandise at the "Comiket Oasis"
pixiv Inc. will participate in Comic Market (aka Comiket) 102, which will take place at Tokyo Big Sight beginning Saturday, August 12th, 2023!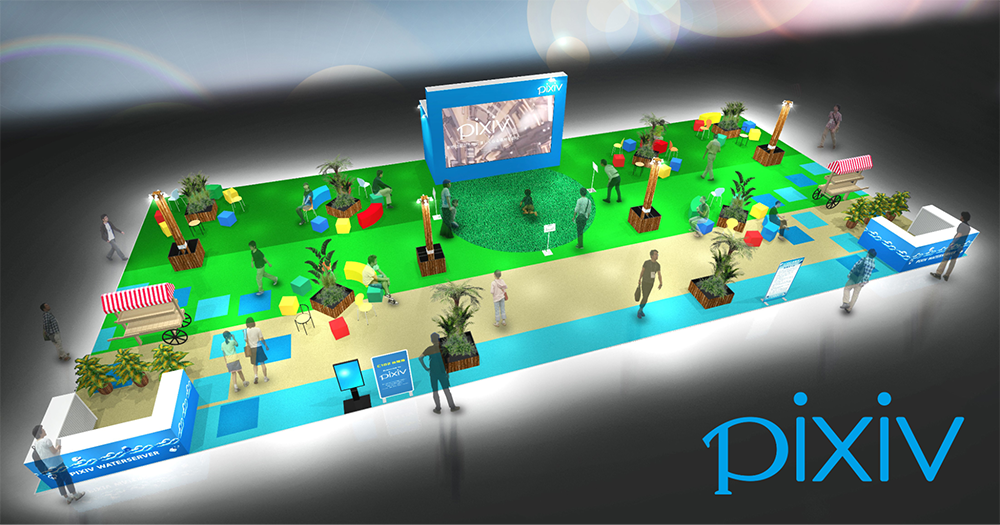 The pixiv booth will be titled "C102 Relaxation Lounge Supported by pixiv".

We have designed a space based on the concept of a "Comiket Oasis" where anyone can freely rest their weary feet, hydrate, organize their purchases, or rendezvous with their friends.
Free pixiv branded water bottles and salt candies
To help tired fans beat the heat, we will offer original branded water bottles and salt candies, free of charge.
(Salt candies are popular in the hot Japanese summer because they help prevent heatstroke by replenishing the body's electrolytes!)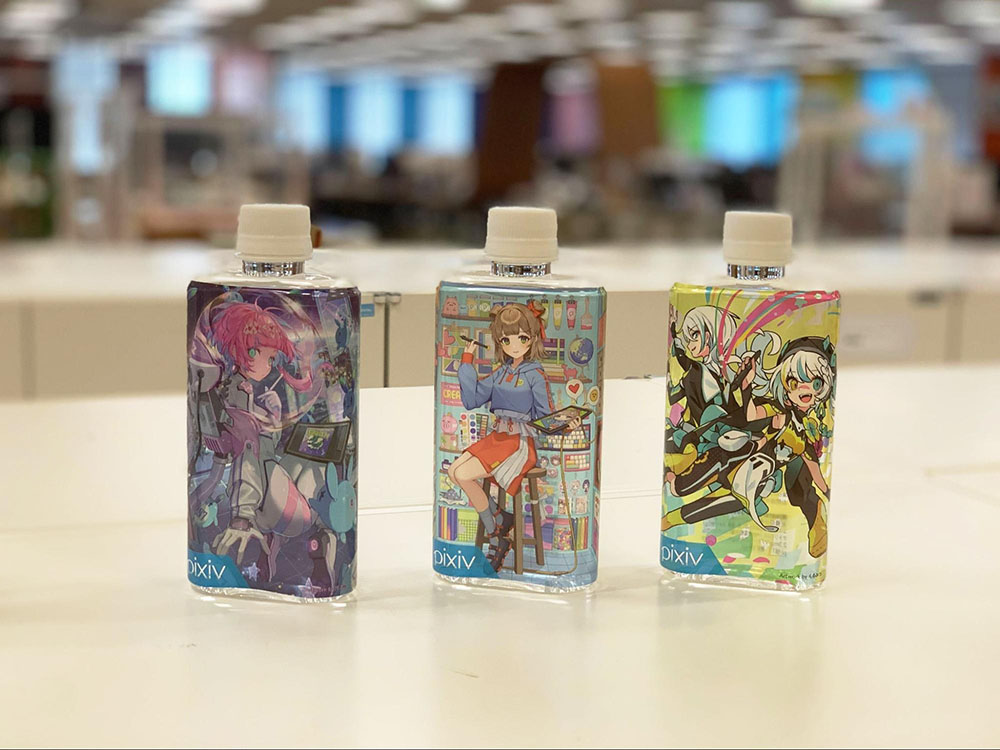 In addition, we will be hosting various mini-exhibitions and events within the rest area. Take a break and feel the joy of creativity!
・Distribution of pixiv Manga's Our Comiket Record 2 manga challenge templates
・Distribution of shopping bags with cover illustrations from the Yuri Bungei Shousetsu Contest Selection 5
・Voting event for future novel contest themes
・Distribution of a book entitled Illustration Learning Guide: The First Book to Read When You Want to Study Art (in Japanese) created in collaboration with the Kyoto University of the Arts Correspondence Education Illustration Course. 
・Distribution of original novelty items from pixiv Requests
・Participation event for pixiv Encyclopedia
・Distribution of the booklet Understanding pixiv Encyclopedia with manga! (in Japanese) 


What's more, the entrance to the lounge will feature an interactive display where visitors can chat with a 3D character developed by pixiv through the app "ChatRoid by VRoid".
Visitors can ask the character about anime, manga, and games, including general information about stories and characters. You can also ask about specific works or genres being exhibited at Comiket, and where doujinshi circles exhibiting those works can be found inside the Comiket venue. The character has been programmed to answer a wide variety of fan questions.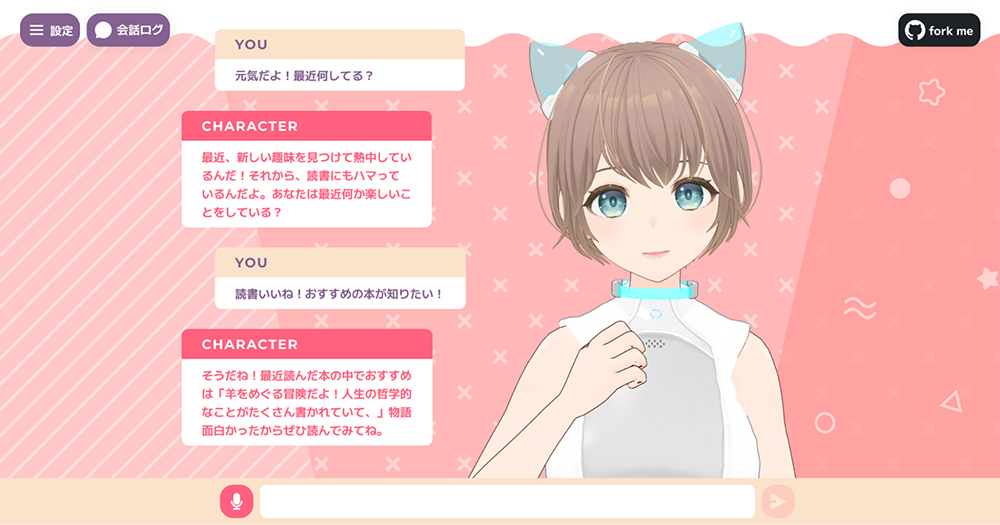 The summer Comiket is known for getting pretty toasty, so take good care of yourself and swing by our rest area to take a well-deserved break!