Curry Zawa Kaoru's Creative Counseling - "I'm afraid my comments might crush other creators' spirits." But the real heartbreak is when they hear crickets...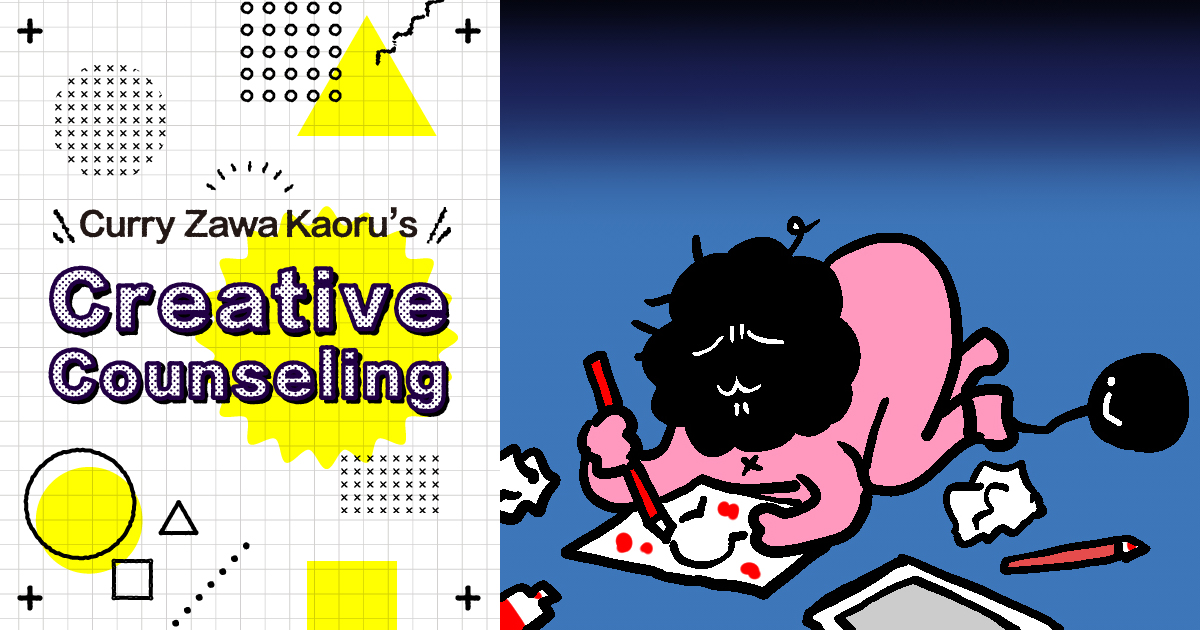 I'm afraid my comments might crush other creators' spirits.
Okay, so pulling out the Maho no Irando nostalgia card? Nice try, but remember I come from the OG days of personal web pages. So, your little trick isn't working on me.
Side note, with how Twitter has just become X, it really hits me how chaotic our times are...
Now, when I made my internet creator debut by building what I playfully call the "oldest structure in Japan" (personal web pages), I was just a high schooler. My main hustle was fan works, but I had this little section called Annex where I posted original novels. Just the term Annex made me feel on top of the world, like I'd hit on something special.
And then, lo and behold, someone really liked my creations.
Think about itーa high schooler's original pieces getting such love? It was like, "Are you some kind of god or what?" I pestered them non-stop, shared my plans, waited impatiently for them to draw my characters, and became a human push notification, alerting them via email with every update. It got to the point where I'd even stay up just waiting for their comments.
Given they were quite a bit older than me, it's kind of surprising they didn't just mute me. Looking back, I might have been just a bit (very) intense.
This whole "clinging desperately to someone who shows a hint of liking towards you or your work" is a classic youthful misstep we all make at some point.
But honestly, getting excited about a bit of appreciation is kind of the healthier response. If your self-worth is low to the point that you suspect every act of kindness of being a potential art scam, an invitation to join a cult, or a pyramid scheme, that's no good either. Push it further and you might end up thinking, "They're going to leave me anyway, so why are they so kind now?", firing off your grievances right at the start. 
While over-enthusiastic fans might push some creators away, the real heartbreak is when they hear crickets. Perhaps you were overly passionate back in the day, accidentally squishing creators in your bear hug of love. But it's also possible that your heartfelt comments gave a lifeline to some on the brink.
Recoiling from youthful exuberance and holding back might end up breaking the spirit of your favorite creators. If you love something, give it a shout. They deserve to know.
Don't express your feelings directly to creators
But indeed, when you try to support or compliment someone too much, it might make them uncomfortable or even scared. So, it's essential to ensure that our support doesn't burden the recipient and that we don't repeat old mistakes.
Firstly, X—previously known as Twitter—is a psycho-horror system that mistakes itself as a communication tool but, in reality, is more of a monologuing platform. If you approach it with the same mentality as older platforms like message boards or Mixi, you might just come off as a tad too aggressive, and some might think you're being too pushy.
In a society where greetings are the foundation of human relationships and wearing a condom is a sign of respect for another person, X is essentially the Wild West, where going in raw is the norm. The standard "Followed ya!" or "Thanks for the follow-back!" or even "I'm not from the Final Fantasy fandom but I like your work!" are so rare that when you use them, you risk coming across as eccentric or, worse, someone who will be a nuisance.
So, if you prefer a more subdued approach, maybe don't express your feelings to creators directly.
But if you decide to send your feedback on Twitter, you have a few routes: Tweets, Quote Tweets, Replies, and DMs.
Tweets are like whispering into the void, kinda like, "Did I just drop a silent but deadly?" You're just tossing your thoughts into the ether, not aiming it at anyone.
Now, you might wonder, "But what if it the creator doesn't see it?" Well, if the creator's thirsty for feedback, they'll probably do some egosurfing and find your comment. If you tag their work or their name, it's like dropping them a breadcrumb. Even better if you retweet their work and then shoot your thoughts.
Using this approach means you're not burdening them directly. If they come across many of your comments, they'll dub you as their silent cheerleader. And if by chance you drop a not-so-cool comment, they'll probably be like, "Can't be mad at a random find." 
Mind you, there's a chance they'll sneakily mute you, but heyーthis should solve most of your problems.
If you want to go the extra mile...
But let's say the other person isn't obsessed with checking every single mention about them online. Your cool shout-out might just get lost in the digital void.
In that case, why not take it up a notch and try Quote Tweeting to share your thoughts?
A Quote Tweet is when you take someone's "New update!" post and quote it while throwing in your two cents.
This sends them a notification, so there's a good chance they'll see it. Personally, I think of Quote Tweets as a kind of loud monologue.
It's as if you're both speaking to a wall, but you want your thoughts to bounce back. Some people crave feedback but get all squirmy when you praise them directly. For them, this indirect method might be just right.
And even if it feels like you're talking to yourself, remember: loud monologue. They can totally hear you.
Next, you can address someone directly with Replies. If you want to interact or get a reaction to your comments, this is your go-to move.
Platforms like X, however, are like red-painted post-apocalyptic cities. It's a free-for-all where ignoring replies or responding only when the mood strikes is totally acceptable. So, if they don't respond to your replies, don't take it personally. It's the Wild West of online interaction.
If you keep replying to someone who hardly ever responds, you might unintentionally make them feel bad for not replying. After a few unreturned interactions, maybe switch to regular Tweets or Quote Tweets instead.
Lastly, there's DMs or Direct Messages. This is where you can drop them lengthy, fiery feedback essaysーsimilar to emails and online forms.
Thankfully, it seems like you can't DM someone unless they follow you back, which means you can avoid the awkward situation of shooting your shot too hard and getting ghosted right off the bat.
But even if you're on good terms with a certain creator and they follow you, should you really be sending them an essay brimming with your heartfelt emotions? It's up for debate.
While most creators love feedback, the kind and amount of feedback they want can vary from person to person. There's no one-size-fits-all answer here.
The "Make Someone's Day in the Fewest Words Possible" challenge
When it comes to people creating fan work just for fun, it's probably safe to assume that the type of feedback they can comfortably handle is a bit more low-key compared to professionals or pro-fan artists.
For pros, fans are those who keep the lights onーthose who will passionately spread the word about the creator's work, and will even buy merchandise like clear files and keychains in bulk. It is our responsibility to respond to the pressure of these fans' expectations and strive to keep them as fans for life.
However, for someone who's just drawing or creating what they love whenever they feel like it, the term "fan" itself can feel weighty. Comments like "I'd love to see you try drawing XX character from YY series" or even just "Looking forward to your next piece!" might be unintentional pressure.
When they're constantly bombarded with lengthy feedback every time they post, they might start thinking, "How long can I meet this person's expectations? Do I even have to?" This could lead them to announce they'll be taking a break for a while.
Given your history of possibly coming on too strong, breaking their creative spirit with your too-hot-to-handle enthusiasm, it might be best to hold back on sending those long, frequent messages.
Comments don't always have to be lengthy to be good. Simple feedback like "Loved this!" or "I love King & Prince!" can say a lot in just a few words.
Since you're a creator, why not take on the challenge of "making someone's day in the fewest words possible"?
By the way, while a simple like is probably fine, being the person who instantly likes every single post might come off as a bit much. Keep that in mind.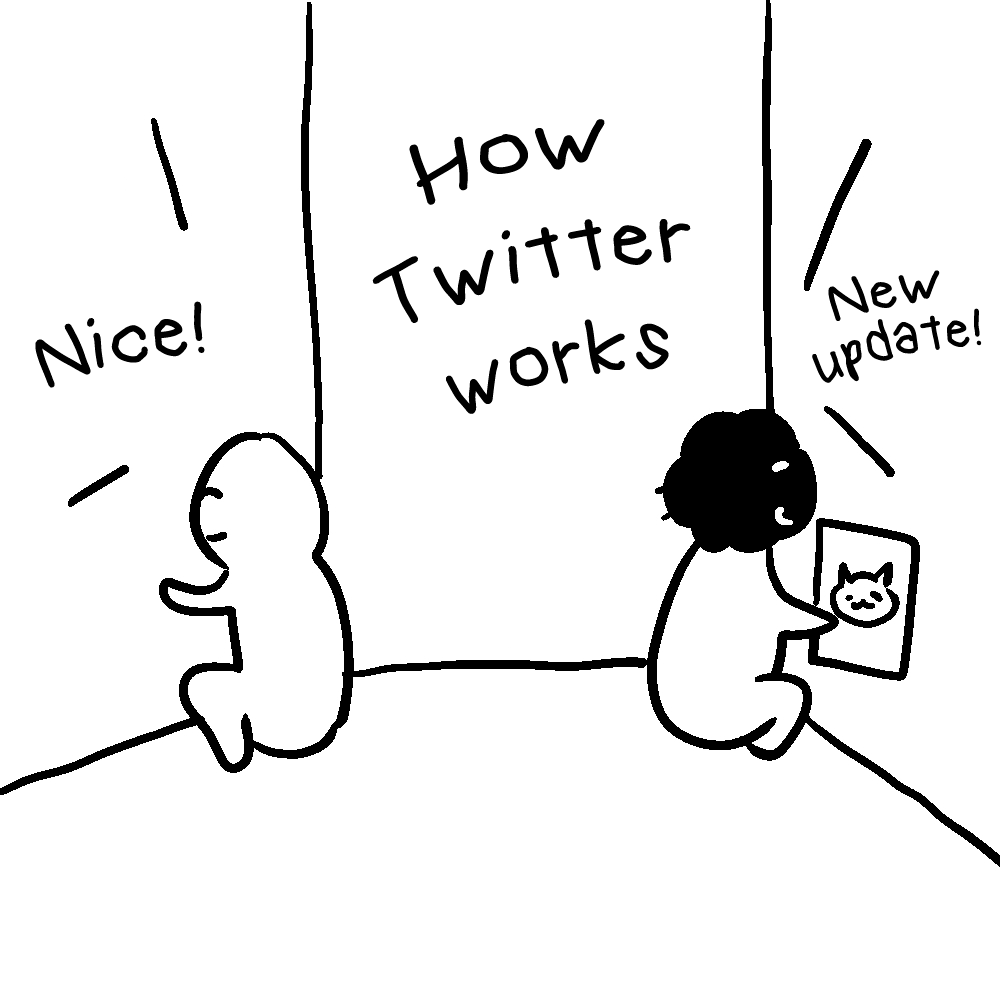 This column was made into a book!
The popular column Curry Zawa Kaoru's Creative Counseling has been made into a book titled Otaku no Tanoshii Seisaku Ron (The Delightful Art of Otaku Creation, Bungeishunju).
In addition to fan-favorite episodes such as "Coping with fanwork taking a little too many liberties", "When you can't get feedback in an underdeveloped genre", "Is 40 too old for doujin events?" and "Understanding the troubles and contradictions of killing off your favorite characters", the book also includes brand new topics and advice!
On sale from June 23rd, 2023!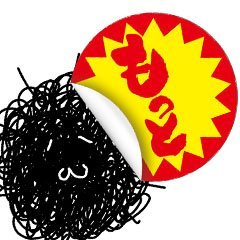 Curry Zawa Kaoru

Born in 1982. Unemployed. Her works include Kremlin (Kodansha), Makeru Gijutsu (Kodansha), and Busu no Honkai (Ohta Publishing). Her hobby is egosurfing.