What Shunji Eto, creator of Savior of the Divine Blood, considered while trying his hand at Webtoons. - Thinking that "nothing is better than Japanese manga" will set you up for failure.
Interview by Nakanishi Kyu
Savior of the Divine Blood ~0.00000001% Chance To Be The Strongest~ (hereinafter referred to as Savior of the Divine Blood) is a webtoon with a rapidly growing audience that has claimed the top spot on LINE Manga's overall ranking and racked up over 20 million views. The bullied main character, Subaru Ariake, gains the skill to control blood at will and becomes a savior who saves the frightened world from otherworldly dangers.
Shunji Eto, who does the writing and storyboarding for this series, was originally active in the creation of horizontally-read manga including the serialization of
Shuukyoku Engage
for Jump+.
Webtoons, which you read by scrolling vertically, are alike only in appearance with horizontally-read manga. When taking on the challenge of webtoons, Mr. Eto says that he first endeavored to abide by the "rules" of webtoons. What exactly are the rules for making a webtoon? Find out what Mr. Eto had to say about it when we interviewed him below!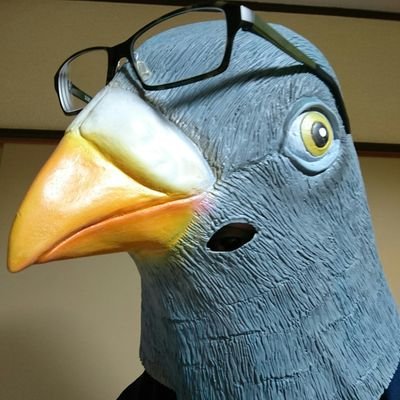 Shunji Eto

Manga artist. Handles the writing and storyboarding of the series, Savior of the Divine Blood ~0.00000001% Chance To Be The Strongest~, which is currently being released on Line Manga. His other works include Shuukyoku Engage for Shonen Jump+ and Kanawa no Kage Rui on ebookjapan.

It's not merely the horizontal becoming vertical
── What was it that got you started on webtoons?
Eto: It all began when Takuma Kobayashi, the CEO of Number Nine Inc., told me his company was going to start doing webtoons and that he wanted me to set up a studio and make a new serialization, and I thought it sounded like fun. I'd never read a webtoon up to that point, but once I started reading Mr. Kobayashi's recommendation, Solo Leveling… I think there were about 120 chapters, I kept reading until I passed out (laughs).
Eto: The reading experience is completely different depending on whether you're turning a page or swiping. Once I understood that it wasn't just the horizontal becoming vertical, I thought to myself, "I really want to try this."
── Once you actually started working on a webtoon, what did you find was the biggest difference between that and drawing a manga that reads horizontally?
Eto: I'd only ever drawn horizontally-read manga until this, so the very first storyboard I drew had that feel to it. I was like, "What can I do with the skills that I've developed so far?" But that's not the right perspective to approach webtoons, as anyone familiar with webtoons likely already knows. There is a unique element to the pacing and usage of blank spaces in webtoons, which requires skills and intuition that a person who's drawn only horizontally-read manga doesn't have, so it took some time before I built a familiarity and intuition for webtoons that allowed me to make a good webtoon storyboard. 
── Would you say that pacing is one of the biggest differences?
Eto: That's right. Probably the biggest factor to that is the experience of swiping. Readers actively set their own pace, right? With horizontally-read manga, we build the story around two-page spreads which allows us to control the tempo based on the page turn, but webtoons take advantage of blank spaces to build that same story tension. You can't create a tempo if you don't account for the movement of swiping.

Webtoons begin as "a race in the same match"
── In terms of character building, is there a difference in awareness between horizontally-read manga and webtoons?
Eto: This may be nothing more than a market trend but at the start, I felt that there wasn't that much of a range when it came to types of main characters. You can probably compare this to naro novels, web or light novels that often feature stories of people being sent to a parallel world with some kind of superpower. Essentially there's a kind of set formula, but from there each work moves more and more in its own direction. You could say that it starts out as a race in the same competition, but the play style changes and originality emerges partway through… Also, I have the impression that the characters who aren't the main characters are very much in the background.
Eto: I guess you can say that popular side characters don't really make an appearance. For example, there aren't going to be characters who fall under the category of "they aren't the main character but they're crazy popular, so we'll give them more airtime", like Attack on Titan's Levi or Jujutsu Kaisen's Satoru Gojo, in webtoons. Basically, you focus on and follow the main character the whole time. I'm sure a large part of this has to do with the different forms of media, particularly the fact that the webtoon format is extremely well-suited to first-person POV. 
── That said, Ryo Shikishima and Renji Hirasaka, who are both appealing sub-characters in Savior of the Divine Blood make multiple appearances in the story, right? Does this mean you thought, "Even if this is the format, I'm going to do this kind of character building"?
Eto: The truth is I didn't decide to do that in the beginning. Unlike horizontally-read manga, webtoons amass a large amount of chapters when they're first released. For Savior of the Divine Blood, I think that, including the prologue, we released 16 chapters all at once but we kept to the policy of, "The focus is going to continue to stay on the main character throughout that time." Then, while there were options to branch off midway, for example choosing to explore the main character's backstory or something more deeply, I felt that I steered the story in a direction that would allow readers to fall in love with various characters.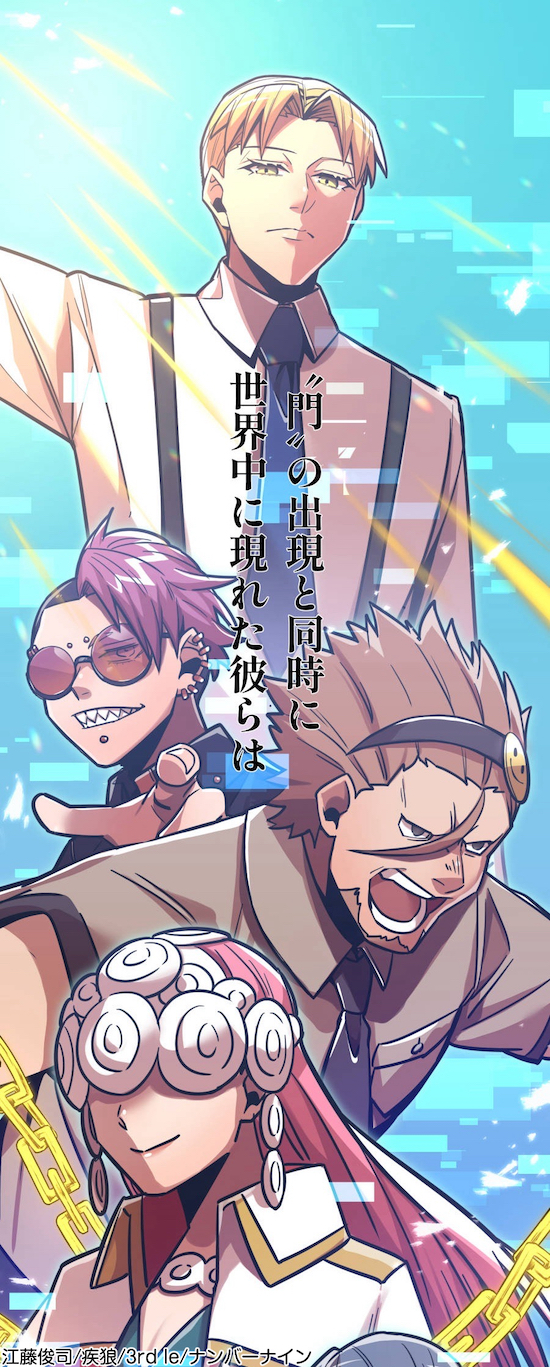 ── I thought you said that the story ought to focus on the main character first and foremost?
Eto: When I looked at other various domestically-made webtoons, I felt that many of them were losing out by trying to follow the "rules" of horizontally-read manga or not doing enough research on pacing. That's why I decided to take the stance of, "Let's not worry about preserving what's good about Japanese manga." I was thinking more, "Let me see what other people racing in the same match are doing."
── Not knowing how to fight in a certain field means that you'll have no idea how to use the weapons you have, though, right?
Eto: Yes, and it's going to be pretty difficult to get readers to listen to your story unless you build trust with your readership. They need to believe that you're really listening to them and care what they think. By listening and trying to fulfill their expectations, I was able to approach increasing stories about other characters as if asking the readers, "I hear you, will you hear me and accept these stories too?"
── The antagonists in Savior of the Divine Blood are all, in fact, evil to the extreme but that's not a tendency you find in Japanese manga. Is that fairly intentional?
Eto: That's right. In doing webtoons, I was convinced that if I went in with the belief that "nothing is better than Japanese manga," I would fail. Ignoring the trends of the market and doing your own thing from the very beginning shows an utmost lack of respect. 
── Foreign players who play in Japan's pro baseball league say something similar, that players who play the game thinking, "I'll show you what real American baseball is like!" never end up doing well.
Eto: Exactly (laughs). That is why, in the start, the acknowledgment of "We want to be part of the group!" is very important. 
How to provide predictable storytelling in a satisfactory manner
── Specifically, what are some key points related to webtoons that you consider when creating your characters?
Eto: First of all, you need to have "the persecuted main character" and "the person who bullies that main character". I thought that this was something that I definitely could not do without. But in the first storyboard I drew, I was more lenient in depicting the bullying. I had this feeling like, "The readers are going to be put off by this"... But someone who knows webtoons well told me that it wasn't enough. They said, "You have to make it so that we really feel that their life is in danger" and so I redid it three to four times until it settled into the form it is now. 

── How was it when you drew that depiction of bullying? Did you worry whether it was okay to do something like this?
Eto: I did ask myself, "Is this okay?" I also had the feeling that even though this type of depiction conforms to the webtoon market, it might be difficult for the average Japanese reader to enjoy, so I tried to make it so that the readers would feel as empathetic towards Subaru as possible. For example, putting in a frame that will make the reader imagine a hopeless future like, "Is he going to meet setback after setback until he becomes an old man?"

── I see. So you're saying if you abide by every reader's expectation for what a webtoon is supposed to be, it might not suit the average Japanese reader's taste, so you have to constantly try to find a comfortable middle ground, right?
Eto: Yes. But before anything, I pay attention to bringing out the unique qualities of webtoons. What we were often told when we first started researching webtoons was, "Readers like webtoons because they can predict what is coming next." Can we offer the readers a neat and predictable product that gives them a satisfying ending? It's a field that requires professionals who are thinking in that way. 
── It's true that this market relies on readers paying money on impulse because they're thinking, "With the way the story is going, this is probably how it's going to end, so hurry up and show me!"
Eto: It's especially this way for the stories featuring villainesses. It's like, "Hurry up and get what's coming to you!". I don't think that's a bad thing.
── Is that consistent with what you originally wanted to do?
Eto: As long as you don't blur what it is you essentially want to say, it's all a matter of how you present it. At the end of the day, what I want to do is draw a solid story and be able to love the characters in my mind. That's what I thought pretty early on… I can't help but notice that some parts of webtoons all look the same unless you thoroughly read them and from the author's standpoint you might find yourself thinking, "What's the point of me doing this?" But there's plenty of room for creativity. This is especially true in terms of production so I never feel that I can't do what I want to do in webtoons. 
Battle skills should be directly linked to the character's personality
── Please tell us about how you approached character building for a battle player. In Savior of the Divine Blood there are card battle-like elements incorporated like, "This character has this ability." Right?
Eto: I had no intention for it to be like that in the beginning (laughs). In the opening, around the time I was drawing how Subaru first fought with his blood-controlling skills, the editor in charge, Mr. Endo brought up, "This is a superpower battle, isn't it?" And I had to agree. From there I feel like it became a story about fighting with superpowers. 
── What's your process when thinking about what abilities to give to which characters?
Eto: In Subaru's case, ever since I drew his first battle with his younger brother, I thought, "This guy is the type who uses his head and conducts himself using practical skills." So, I figured that the ability to be able to control blood, with its wide range of applications, suited that quality of his. For Renji, even though he's good-looking and strong, he can't do anything else, so he's more suited to rushing headlong into a fight with a sword. Then there's Ryo who carefully examines his surroundings and optimizes his long-range attacks… That's how I create abilities that are directly related to the characters' personalities.

── Which comes first, the ability or the personality?
Eto: I usually go with the character first, but once I've decided on the character, more often than not I already have an idea of what their ability will be. Even with Oga, at first, he could only throw punches but once he joined the forces of evil and his personality changed, he started to use tricks and the skill associated with him changed with his character.  
── Do you try to make the abilities and personality correlated?
Eto: I do. For example, for a webtoon main character, Subaru's battles are always close calls each and every time. As a character, his trait is that he fights with ingenuity, so whether I like it or not, I have to make sure he struggles in each fight (laughs). If Subaru were to fight with just brute force and no devising whatsoever, I wouldn't be able to show his best qualities. That's why it's pretty hard to set the degree of difficulty every time so that it looks like it's not very likely he'll win but in the end, he just barely manages to do so (laughs).
── As you mentioned, I feel that Subaru struggles a lot. In terms of the "rules" of webtoons, isn't it usually the case that webtoons tend to feature a world where a main character is someone overwhelmingly unmatched in ability?
Eto: Definitely. I absolutely get that. 
── Though I think that it must be really difficult to draw out the main character fighting against the odds without making the readers feel too stressed…
Eto: In that context, that makes the antagonist in the story very important. The more interesting the antagonist, the more interesting the story will become. It's often mentioned in the shonen manga world, "It's better to fight a humanoid enemy." "Fighting against someone you can't sympathize with is not very interesting."
Eto: I think I was able to accomplish this well in the fight scene with the Raijin and Fujin around chapter 30. Regardless of the fact that Subaru is fighting for his life, it's a development that isn't cathartic from the reader's point of view but allowed me to bring out the enemy character's appeal, and rank-wise, it was very well received. I had fun drawing it and the readers enjoyed it so I feel very satisfied with those episodes. 

Giving characters unexpected flaws or hidden sides just to surprise the reader is unacceptable
── What's the secret to drawing an appealing antagonist?
Eto: For me, this is still something that I'm working on… But I believe bringing out unexpected sides of a character is important when character-building and this is not limited to antagonists. For example, in Renji Hirasaka's case, he's not the reverse of the ace-type character you often see in webtoons, but it's cute that he looks perfect when he isn't perfect at all. Even with Ryo Shikishima, he may look intimidating on the outside but he's actually really good at looking after others… I imagined him as a character you'd be happy to see in a delinquent manga. 

── I get it now! That totally makes a lot of sense.
Eto: In the same sense, antagonists such as Raijin and Fujin are also like those interesting characters you'd see from the rival delinquent school (laughs). They start out fighting with each other, but later on, they become friends and treat the main character very well. That's the type of context everyone can understand and be happy with.
── So you're creating that "unexpected" element by introducing certain characters as formidable enemies, only for them to be powerful friends in the end?
Eto: Yes, exactly (laughs). There are those kinds of seniors who scold everyone around them but are kind only to you. This sort of thing probably exists in the workplace, too, but I tend to imagine it more in the context of a group of delinquents.
── It's quite common for amateur creators to have the problem of being able to draw characters in different ways, but struggle with differentiating their personalities. Can you share with us any secrets or advice about character-building for people who might be dealing with that?
Eto: Hmm… I think that being too caught up in creating that "gap" in expectation and reality just to surprise the reader is not a good thing. It would become character-like in a bad way and it wouldn't last very long. I think a good way to character-build is to create those "gaps" by asking yourself, "What kind of attitude would I like this person to (unexpectedly) have towards me?" 
── So it's important to imagine the character and yourself confronting each other and finding the good in them?
Eto: I think so, yes. People have different ways of expressing affection, so being able to properly portray that in an attractive manner is a key point in character-building.

── You have to observe people regularly to be able to develop that imagination, right?
Eto: Every person definitely has their good points and bad points, don't they? But our vices and virtues are two sides of the same coin. For example, having the good quality of being kind could also be that you have the bad quality of being indecisive. Because good and bad points are two sides of the same coin, when you try taking a good point and rephrasing it as a bad one or consider the opposite of that, you'll be able to get a grasp of that person's strong and weak points at the same time. I myself don't consciously train myself to think like this regularly, but I feel that it's become my habit as a way of thinking. 
There is definitely a dish the customer wants to eat
── Is there anything about webtoons you've started to look at differently with the continued serialization of Savior of the Divine Blood?
Eto: At the moment, Savior of the Divine Blood is progressing in a rather Japanese shonen manga-esque way, but it was a big discovery for me to know readers would keep up with the story because of that. Earlier we talked about how a webtoon is supposed to have predictable story development that will make the readers will be happy to read when it turns out the way they expect. Through this, I think I've proved that's not always true. This is exactly why it is worth it to invent without putting limits on yourself and I think Japanese authors will be able to play to their strengths more and more from here on out. 
── Even after finding it a much more difficult format than you initially assumed, are you saying that you've discovered that webtoons can be anything you want them to be?
Eto: Even if I believe that, it would probably be best not to mess up too bad the first time you try something (laughs). There are definitely specific dishes that customers want to eat. If you ignore that and cook up only the dish you want to make, then they will never accept it. It's the same as saying, "What's the point of putting a hardcore battle manga in a shoujo manga magazine?"
──  If you wanted to do that, it would be necessary to have the skill to slip in the fun of battle manga while following the "rules" of shoujo manga.
Eto: Sailor Moon and Rayearth fit that mold exactly. Because these series were able to offer female readers something they would find enjoyable to read, they've become big hits. 
── And this is also why drawing ONE PIECE in the style of Nakayoshi would be a bad move.
Eto: Exactly (laughs). You have to create it while really thinking, "What kind of work would ONE PIECE be if it were to be read as Nakayoshi?"
── What are your thoughts about the future of webtoons?
Eto: As I said before, there's still plenty of room to expand in terms of expressing the story you want to tell. I think that there are still many areas that haven't been explored and I want to steadily delve into that. 
Eto: The third-person POV, free-for-all fight scenes with a mob of people, or storylines focusing on different characters, for example… For storylines that focus on multiple characters, I feel like manga authors who draw for the female audience will be quicker to work out a solution for that. Also, I think that it would be quite a challenge to make a sports-themed story a big hit. In this way, I ask how we can make webtoons, a medium that is somewhat limited, look good and interesting. I believe that there must be a different way of doing things…
── In other words, there has to be a deceptively easy breakthrough path out there and no one's discovered it yet?
Eto: Yes, I absolutely believe there is. 
Savior of the Divine Blood ~0.00000001% Chance To Be The Strongest~ is currently being serialized on LINE Manga!
The highly acclaimed series, Savior of the Divine Blood ~0.00000001% Chance To Be The Strongest~, original story by Mr. Eto is currently being serialized on LINE Manga. Come along to witness the growth of the main character Subaru and his unique group of friends as they face the dangers from an unknown world!
Story Introduction
Players - superhuman beings who fight against the threat from another world. The bullied main character Subaru Ariake is chosen, not as the existing ranks of gold, silver, or bronze, but as a "rainbow" ranked player. His life and status go through a complete change when he obtains the skill to control blood at will. Amid continuous fighting, he gradually emerges as a "savior" who can save the world. A contemporary battle fantasy from the spirited production team, Studio No.9!