[Takuma Terashima's Illustration Literacy #1] Drawing Lessons with Mangaka Shirow Miwa!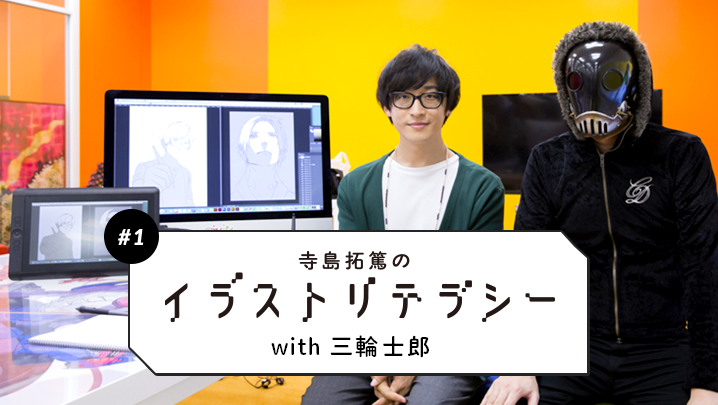 Interviewer, Author: Youhei Ogawa Photography: Hiroyuki Yamaguchi
Pen Tablet provided by: Wacom
Takuma Terashima is a voice actor who also draws illustrations as a hobby. Many of you may have already seen some of the works he's put up on his blog.
Terashima started his series "Takuma Terashima's Illustration Literacy" on Voice Newtype's webfeature "KIKI by VOICE Newtype" with the hope of getting better at drawing. It chronicled Terashima's learning about the basics and tools involved in illustration while also doing coloring.
pixivision is proud to bring you interviews with creators who take on the role of guest instructors helping Terashima improve his drawing ability with helpful tips and techniques!
Our first guest instructor is the multitalent mangaka/illustrator Shirow Miwa! He's currently working on the manga adaptation of "RWBY" and the character designs for "Joker Game" and "Kiznaiver."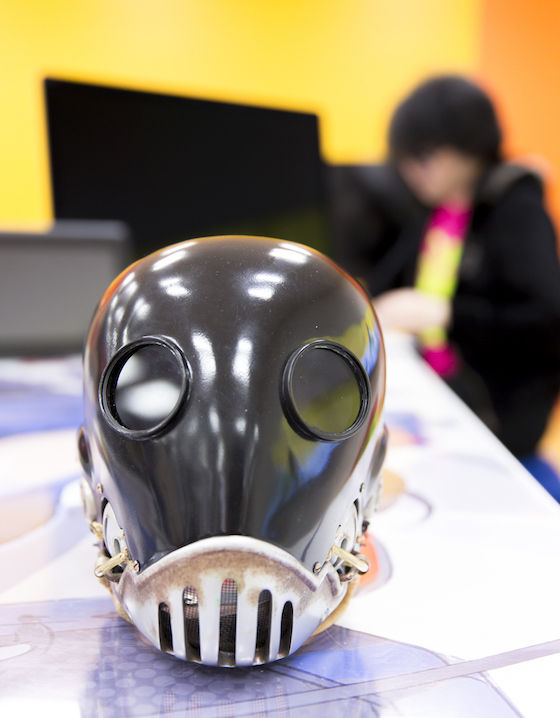 ▲We can't show Miwa's face, so he appears in all shots wearing one of his masks.
Terashima and Miwa worked together in the game "7th Dragon III Code:VFD," and it seems he agreed to play the instructor role on short notice at Terashima's request.
Previously, we introduced "Making Illustrations for pixiv Avatars" as the theme of the first part of the series. From roughs to line arts, as well as inking and how to use line tools, Miwa gave us a hands-on lesson on the how-tos of drawing.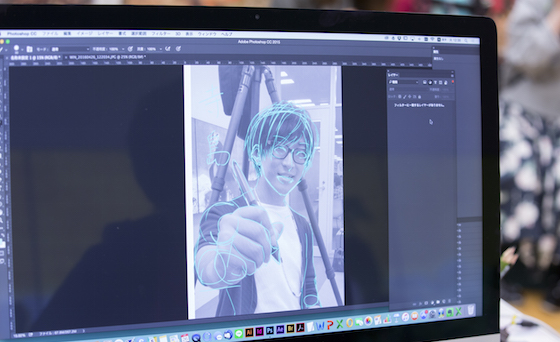 You can also check out the details from the time Terashima struggled to use a pen tablet in "Voice Newtype No. 060" or on the site "KIKI by VOICE Newtype."
With that said, let's move on to Shirow Miwa's post-lesson thoughts and tips on improving one's drawing!
The secret to improvement is practice through repetition and knowing how to use your tools
- As his instructor, how was it drawing with Terashima?
He learned extremely quickly. It was probably largely due to the fact he's already been drawing, but he had an idea of what tool does what, which is a big help as a learning artist.
He could probably even break into the business (lol).
Today's theme is avatar creation, with the artists sketching using a photo of themselves, and we believe knowing the basics of using software like this is also a valuable skill that helps in creating unique character designs and other creations.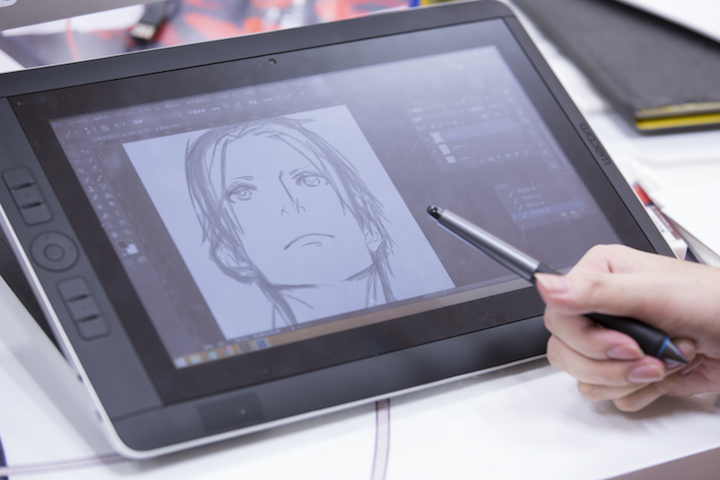 ▲Miwa's drawing lesson with Terashima progressed along with the demonstration.
- There was all sorts of advice given during the lesson, but is there anything in particular that you think Terashima needs to focus on or watch out for?
I think he'll be learning one thing after another as he goes on, so I would just say not to be too fixated on what we covered today. Much of my own drawing style is the result of trial-and-error, so there might even be some parts of what I taught that might be hit-or-miss (chuckle).
Beyond that, I'd still say it's practice through repetition.
And, it would be great if the practice went outside the usual routine.
- What does non-routine practice look like?
For example, you could take a bunch of photographs of your own hand and use them as models to practice drawing.
And not just with the angle that's there on the picture, but using your mental snapshot of the opposite side of your hand from the photographed side. Your hand is a model that's always at hand, so you can practice anytime.
The variations in the body and hand movements you're able to draw will increase, and it'll become easier to make them stand out. Since hand gestures are useful regardless of whether they belong to men or women, it's a useful skill I recommend practicing.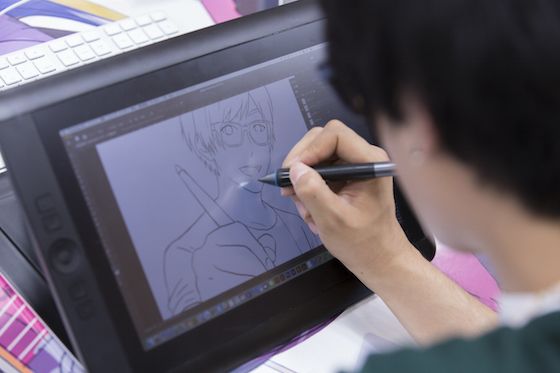 Drawing memorable illustrations
- Some advice for our pixiv users, please.
I would definitely say, have a goal, or something along those lines.
For example, if your were trying for "Make the pixiv Rankings with fanart illustrations," you'd have to go through trial-and-error within the given theme (fanart illustrations), and pixiv users would be looking at that.
Plus, when thinking about participating in a popular contest, you also have to think about how not to get lost in the waves of popularity--rather how to ride them. The result of such trial-and-error will be an originality, unique to that person, and if you have this, then I think you'll be able to create memorable drawings.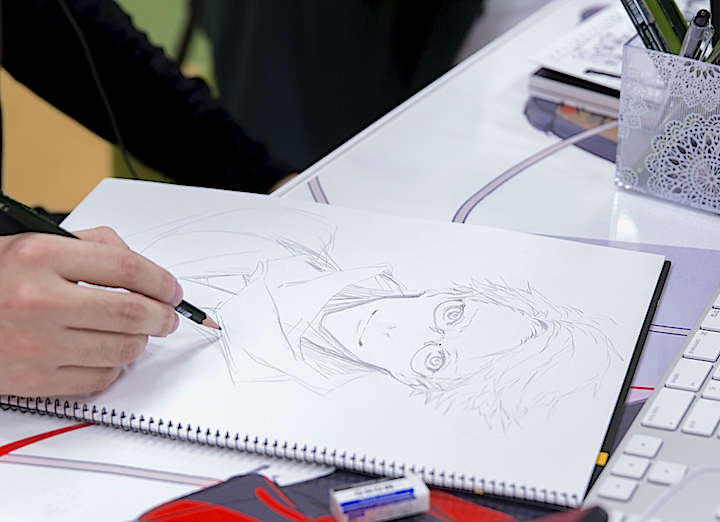 ▲Old-school Miwa when it comes to drawing main lines. Sketching in his pad with pencil, he pushes out a finished drawing in no time.
- You're saying even if it's fanart, the more you draw, the more you'll capture an originality.
I think it's valid to use "fanart" or "imitating the style an artist you like" as a method of training. I also had a period where all I did was imitate my favorite artists, and I think it was extremely helpful.
You should embrace your affinity for that person's art, and don't feel any shame in copying them, and just churn them out. Because there's nothing wrong with appreciating something.
However, being fixated on a single author restricts your own potential, so I would recommend keeping a variety of tastes. Rather than keeping your distance because you don't know about a certain style, I would suggest opening up your palate to many different tastes as to broaden and enrich your own style. It's okay to be an omnivore when it comes to art (lol).
Still, always remember to properly specify that it's a fanart when you upload a drawing that's imitating someone else on pixiv and other social media!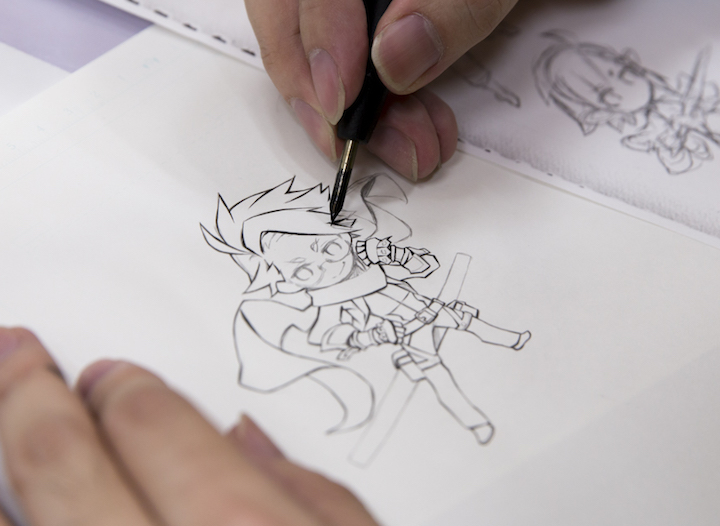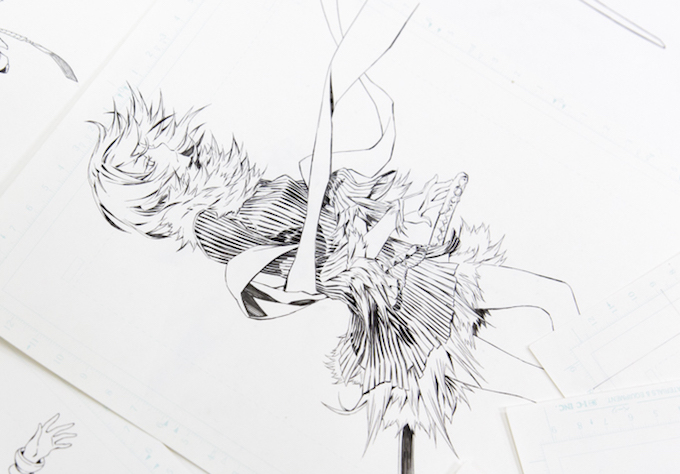 ▲Inking with a dip pen in action. We got to see a rare glimpse of original art illustration with beautifully fine contrasts between the blacks and whites.
Ask Shirow Miwa! 3 ways to improve your technique!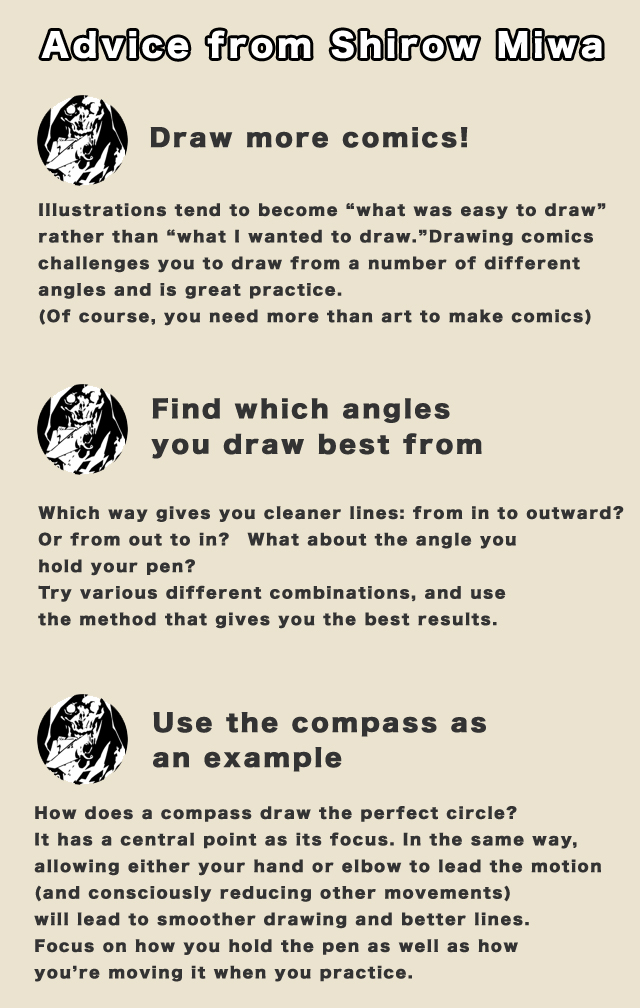 [Takuma Terashima's Illustration Literacy #2] preview!
Terashima's completed his line art, with Miwa's advice. As he learns shading, he also begins learning how to color, but time was up, unfortunately...
Shading would become homework for next time.
Next time, in part 2 of the series, we'll jump into coloring. We'll be learning from Miwa about other tools and techniques than line art. Don't miss it!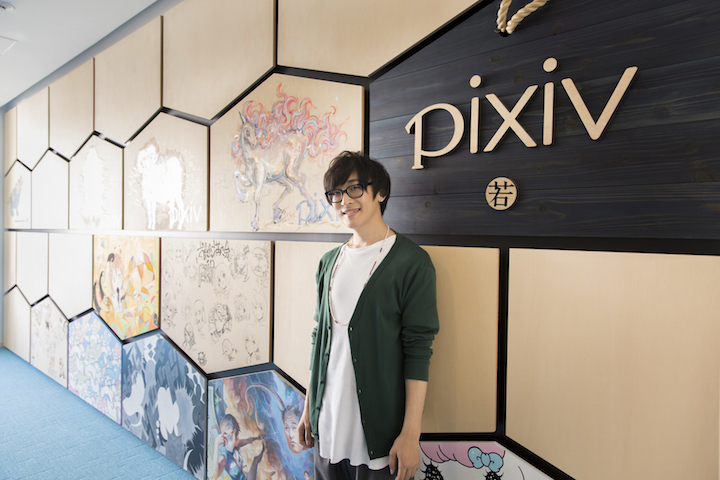 Pen Tablets used in this Episode
Wacom Interactive Pen Display 13.3 Full HD DTK-1301/K0 Cintiq 13HD
This is Takuma Terashima's tablet!
Wacom Cintiq Companion 2 DTH-W1310T/K0 Windows Pen Tablet Cintiq Companion 2
And this one's Shirow Miwa's tablet!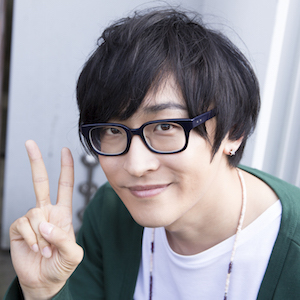 Takuma Terashima
<ul>
<li>Born December 20 in Ishikawa Prefecture. Affiliated with Axl One agency. Appeared in "Uta no Prince-sama" series as Otoya Ittoki, "SUPER LOVERS" as Shima Kaidou, plus many others. His 6th single "sunlight avenue" releases Wednesday, August 17, 2016.</li></ul>
Shirow Miwa
<ul>
<li>Debuted in 1999 with "BLACK MIND," serialized in "Ultra Jump." His "Dogs" series is ongoing, with "DOGS/BULLETS&amp;CARNAGE" in current serialization.</li>
<li>Also the illustrator for the independent music group "supercell" since 2008, designed the album jacket for their major debut single "Kimi no Shiranai Monogatari," and character designer for April 2016 anime "Kiznaiver."</li></ul>
<Takuma Terashima's Illustration Literacy Series Index>