Smuggling into BALCOLONY, the graphic studio behind "Your Name.", "Puella Magi Madoka Magica" and "Nisekoi"!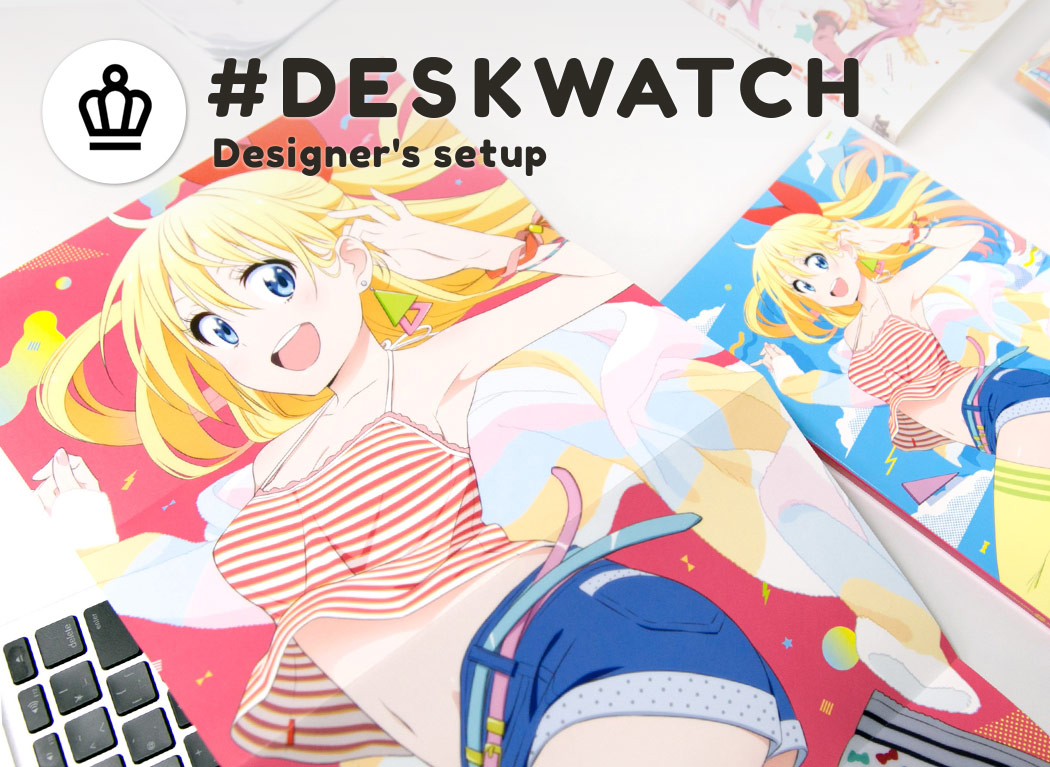 Interview/Article by Momoka Itou (vi)
Photography by Pon Satou
#DESKWATCH is a project that shines the spotlight on creators of illustrations, manga, anime, videos, music… and their work environment. Discover how these gems of creativity are born, and what kind of tools professional creators use through photos and interviews!
Today we had the chance to visit the design studio BALCOLONY, where the art for "Your Name.", "Nisekoi" and "Love Live!" was born. We had a talk with the art director, Youhei Sometani, creator of the title logo for Puella Magi Madoka Magica, and took a look at his desk. Apparently, he's a lover of moe art, so much that he calls himself moe pig!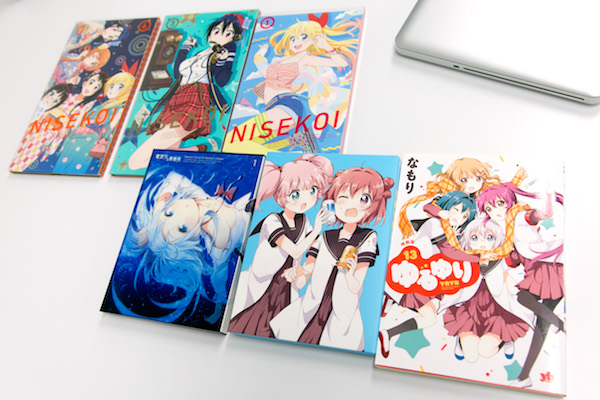 Also, in the second half of the article, we'll show you the cover design process for the manga magazine Margaret.
A skilled designer, master of the graphics tablet!
- I see you're using a pen tablet. Is that the go-to tool for designers here?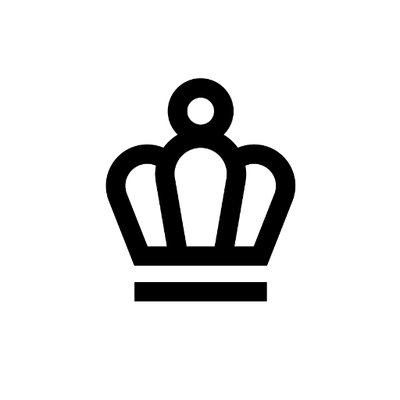 Actually, I think most designers prefer to use the mouse. However, since I used to draw illustrations as I was growing up, I just feel more comfortable using a pen tablet. I think that it goes really well with this kind of job where you have to follow your instincts. Of course, it's also suitable for other creative activities such as drawing and photography - which are the things that initially drew me to the creative world. Yet, people from the designer field that work with me always tell me they cannot believe I actually use a pen tablet! (laughs)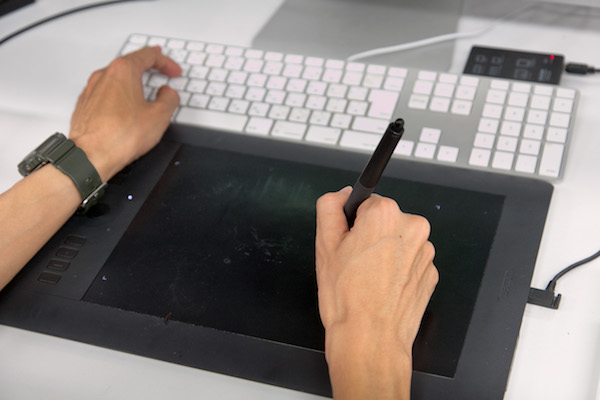 --- Which are the tools and software you use the most?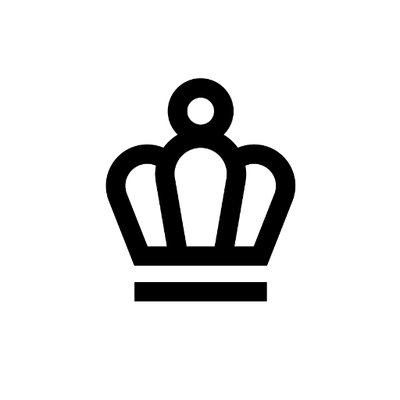 Illustrator and Photoshop. That's because a great part of my job involves creating graphics and visuals. At BALCOLONY we also produce covers for manga magazines, and one of the most important things in editorial design (*1) is to combine pictures and text to make the covers as catchy as possible. Since we're using the Adobe suite, if we speak about editorial design the go-to software is going to be InDesign, although we don't use it as often as the other offices.
(*1) Editorial design: visual communication by a skillful combination of text and pictures in advertisements, magazines, books, etc.
- Do you use any other tools apart from those you just mentioned?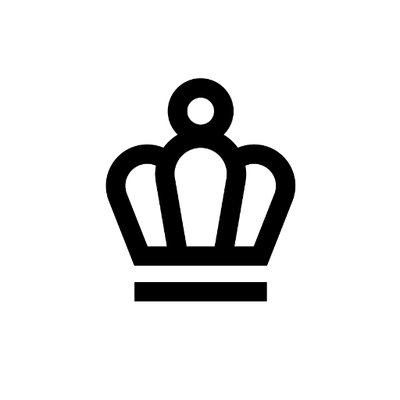 Recently there have been more task management and meetings than actual design work... So I've been using Slack and Google Calendar!
- Well, that was an unexpected answer (laughs)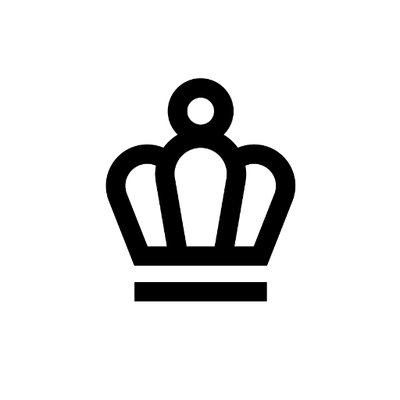 Until a couple of years ago, you could manage your tasks by simply talking to people. However, as the number of staff increased, it became harder and harder to grasp what everyone is thinking and what everyone is doing... Actually, there are many smaller offices in the otaku world. Moreover, when it comes to design what's mostly required is to be able to "grasp people's hearts", a competence that largely depends on personal sense and talent. But on the other hand, there are also things that individuals cannot accomplish, while teams can. That's why I think task management and meetings are as important as the design job itself.
- Do you have a must item for your job?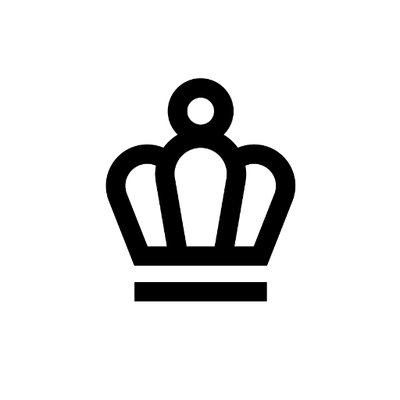 My must items are coffee and cigarettes. There was a time when I would blast my favorite music and smoke cigarette after cigarette while working at my desk, but now in the office there's a strict "no smoking" rule, so I have to do it outside.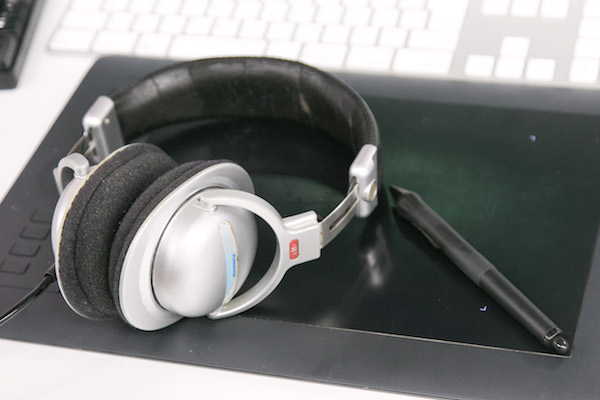 - Speaking about music, what kind of music do you listen to?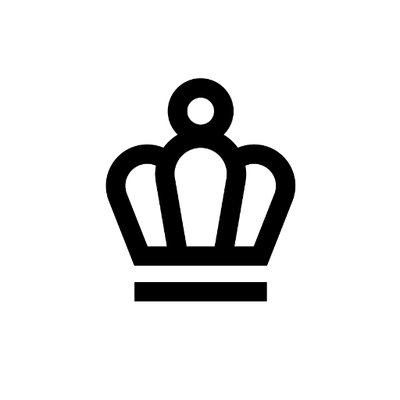 Until some time ago I used to listen to my all-time-favorite alternative rock and techno music, but now I edit a special playlist every time and just let it flow endlessly as I work. To explore the views of a particular creator, I often ask things like "if you could choose a soundtrack for this artwork, what would it be?". For example, for the cover of Margaret that I'm going to introduce later, I was listening to Kana Nishino. When I heard the phrase "Aitakute furueru", I thought "oh, so this is that famous song..."
The cover design for manga magazines requires flexibility!
- What indications did your receive from the editorial department about the cover for Margaret?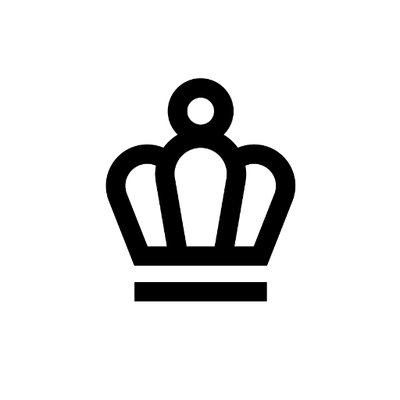 During the first meeting, we discussed about what kind of magazine we wanted Margaret to be from now on. On the clients' side there were different kinds of people, from the ones with their own clear vision to the ones that were ready to discuss ideas with the designers. The editor-in-chief of Margaret was one of the former, and had strong feelings about what he would like to do with the magazine in the future. There was nothing I could say, so I just sat down and listened. After I listened, I suggested something, you know, as a designer. We started from there and settled detail after detail. Almost two months and a half went by between the first meeting and the submission of the cover: the first month was entirely dedicated to meetings and discussions, while the second month was all about design.
- What did you focus on while making the cover of Margaret?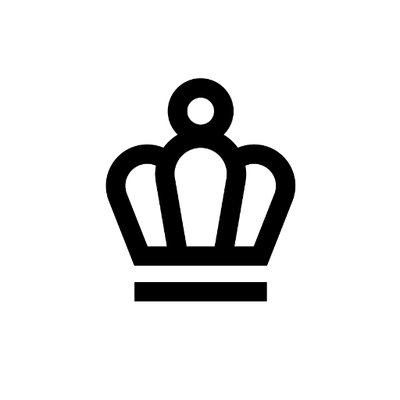 Margaret is a magazine that features romantic manga, so I wanted to create a cover that conveyed excitement, heart throbbing... A cover that could somehow suggested a feeling of love.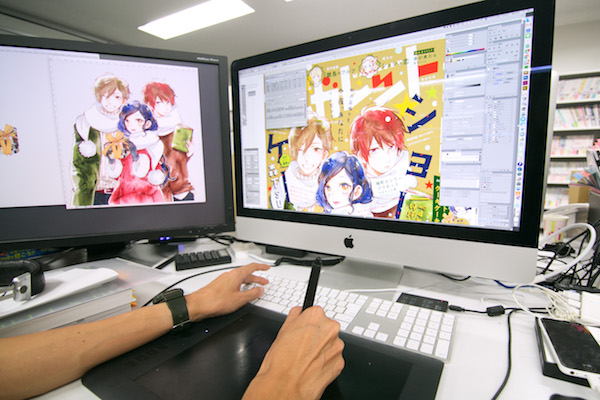 - Would you please tell us something about the composition of the cover?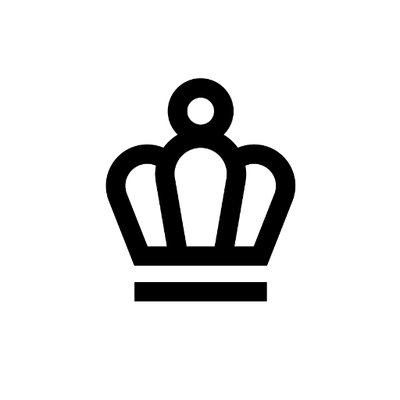 First of all, I put down all the information that has to be on the cover. The most important thing about the layout is that when you look at it, even for a second, you can easily grasp all the information you need. In the case of manga, the cover usually has to feature the main characters, and in that case I pay special attention to the text, so that the letters don't affect their charm.
- Do you receive indications from your clients in advance about the atmosphere and the theme of the covers?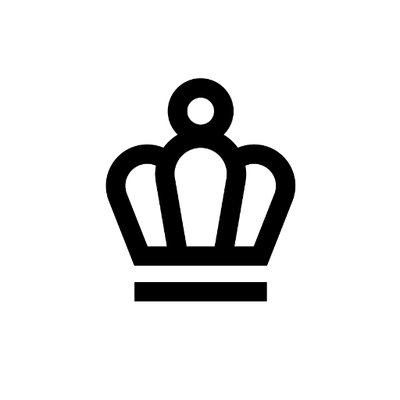 Sometimes we do, while sometimes it's up to us to come up with suggestions. There are rules about "what to publish according to the time of the year" that come directly from the annual plan of the publishing company, so we actually receive some indications in advance, to some extent. Thanks to those rules, I can decide on an atmosphere even before starting to draw. However, the plan is really flexible - we have to be ready to change our strategy often, in case one comic receives an anime adaptation or if the magazine acquires the rights for a big publication.
- I see! In other words, flexibility is needed so you can immediately respond to unexpected situations.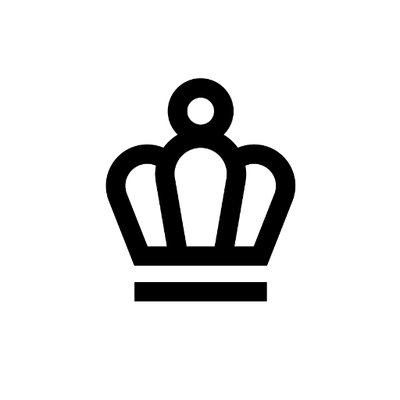 I think flexibility is always required, not only in magazines' cover design. If there's no flexibility, it's virtually impossible to respond to sudden changes. There are such things as trends in design, so the things that are sought after change from day to day. We have to be always ready to face those changes. That's why I said flexibility is important in any kind of job. The ideal of BALCOLONY is to put together a team of designers that can both create edgy and unique works and meet the clients' needs, aiming to create products that are a step above the ordinary.
This is how the magic happens!
- What if your client's needs are totally outside your field of expertise?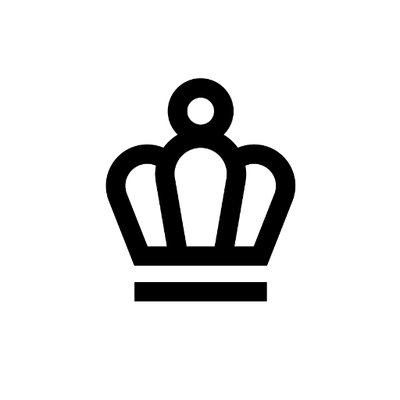 Well, I think in that case the best thing would be to form a team and call in designers that can do a better job than me. My role would switch from designer to person in charge of the direction/communication with the client. I think what's important is to meet the client's needs, and I don't think I have to be in charge of the design all the time.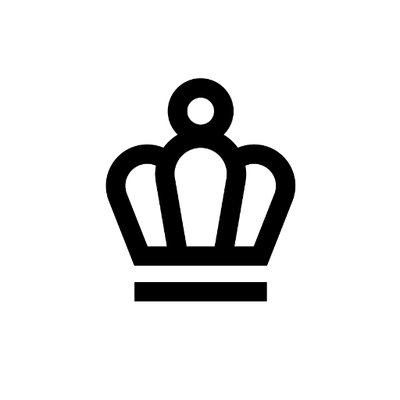 However, if you want to be a designer, I think the most important thing is to find some clients that will be satisfied with your style and tastes. It's hard to demonstrate your potential if you have to follow other people's rules or if you put other people in charge. For example, a method that for someone else can prove successful might not necessarily be the right one for me. It's fundamental to explore different paths and find your own method.
- That's right. Yet, I think that thorough self-production is quite hard...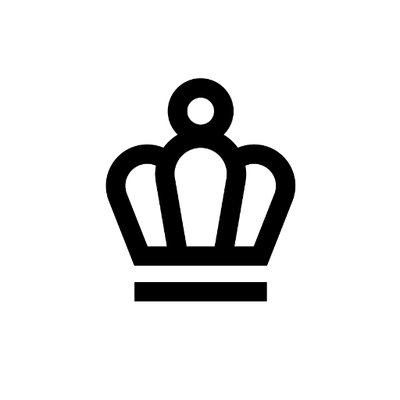 Yeah, I know what you mean. But it doesn't need to happen in one jump - it's a matter of consolidating things from where you can. Human beings usually worry about work only once their primary needs (food, clothes, shelter) are satisfied, so the thing that I'd like to recommend you to do first is to stabilize your own life. Start small: for example, if you're an illustrator, don't aim for a light novel cover right away. Rather, have your work featured in one of your friends' doujinshi magazines first. If people like your work, you can step it up little by little from there.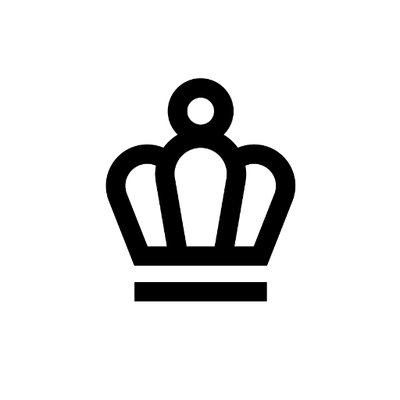 This is not a matter of talent, but plain strategy. For example, let's suppose we have two designers, each with 50 talent. A started from 20, while B decided to take the big step and flew directly to 60. In this scenario, A climbed each stair (20, 30, 40), while B is still struggling at 60. Who's gonna obtain more rewards between the two? Of course, it's going to be A. In the process of climbing those stairs, he made more friends, grew up and gained confidence and motivation.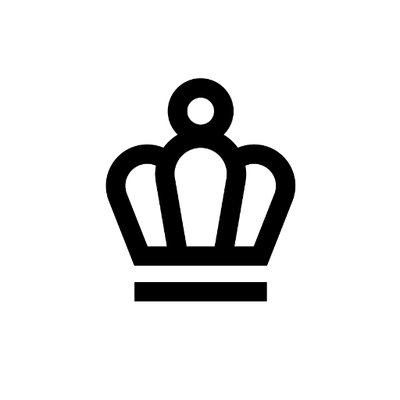 It's important to take on challenges with a high chance of winning. It's better to limit the number of times you try something with uncertain results. What I'd like to recommend is to fly low, and maybe try your luck once or twice in your life - aiming for really big hits.
Bishoujo love! What are the preferences of a "Moe Pig" designer?
- I'd like to ask you something only a designer could answer. What's your favorite font?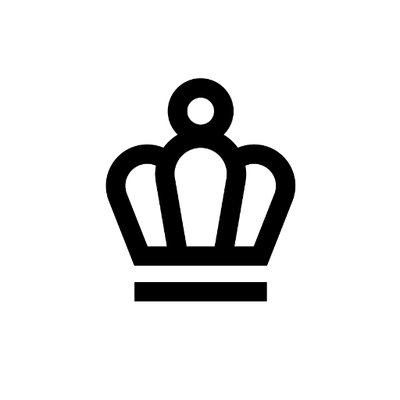 My latest favorite is Makinas, from Moji-Waku Kenkyuu. As a designer, I'm always happy when I can feature in my work a font that is not yet overused in the same field.
- You were in charge of the logo for Puella Magi Madoka Magica. Do you ever use pre-existing fonts for your logo designs?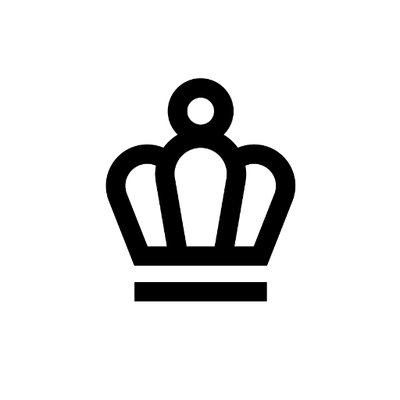 The one I was in charge for Puella Magi Madoka Magica was a full-scratch logo (*2), so I didn't use any pre-existing fonts. Once I used to think that using fonts to design a logo was deplorable... I mean, I'm supposed to make the logo! In general, that's my preference now too. However, my goal as for now is to achieve the maximum output with minimum effort, so I'm open to both full-scratch and logos that use fonts.

(*2) Full-scratch logo: a logo that is made from zero, without using pre-existing materials.
- Have you ever created a font yourself?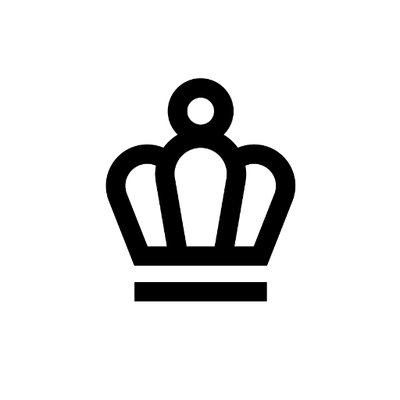 Actually, I have. Just a couple, though. I'm an
otaku
 who likes
moe
 art, but I'm not good at drawing. There are many people who are better than me. However,
I thought I could pull off a bishoujo-ish font if I tried to create one.
That's how 
OTADESIGN ROUNDED
 came to life! It symbolizes the spirituality of two-dimensional pretty girls. It's a substitute for
moe
 pictures, as far as I'm concerned. The person who made it cannot draw, but when I look at it all I can think about are pretty girls - not letters or numbers.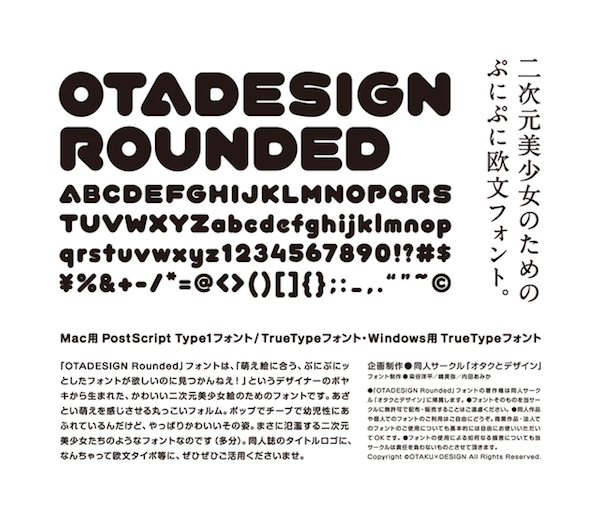 - ...? I'm not sure I understand what you mean...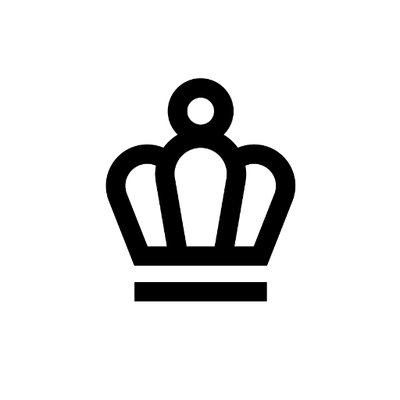 If an expert in font-making took a look at OTADESIGN ROUNDED, he would probably find it messy. As for me, though, this is not a font: it's pretty girls, it's bishoujo, so you shouldn't look at it how you usually look at a normal font... Is it clear now?
- In other words, if bishoujo were a font, they would be this font! I see. That's pure genius. Changing the subject, what is the funniest thing about your job?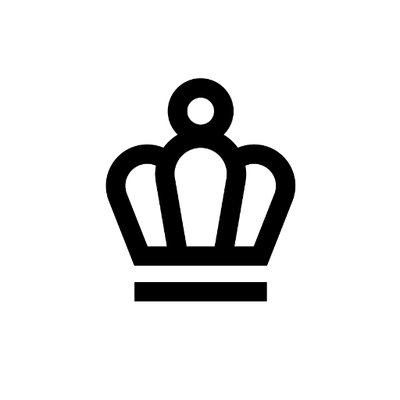 A basic principle of design is the one that says "draw the shape of things and then create". This is a thing that requires training. I can draw things in my head if I have a particular vision, for example about the layout or the overall design, but it's really hard to create ideal shapes if you don't train your craftsmanship at the same time. That's why it feels so good when I actually transform everything I have in my head into an "output". Just by imagining things, in fact, it's almost impossible to fix a certain vision and create ideal shapes...
- Between your works, which one was the most satisfying for you?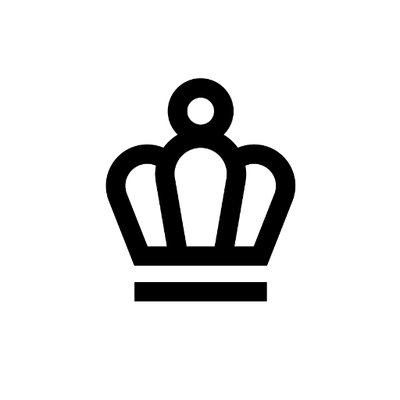 The Blu-ray/DVD packaging for Nisekoi was particularly satisfying for me, because I could output what was in my mind almost exactly. But I think the credit must go to the illustrator...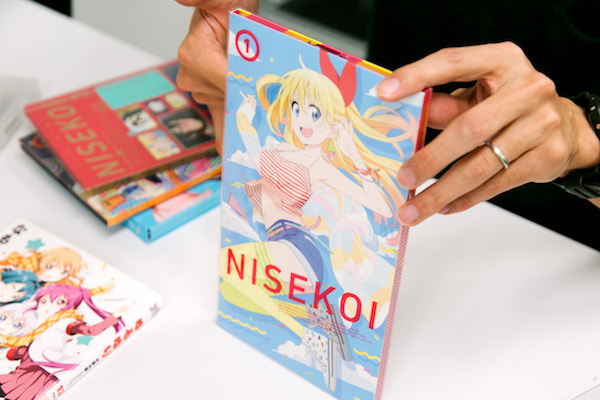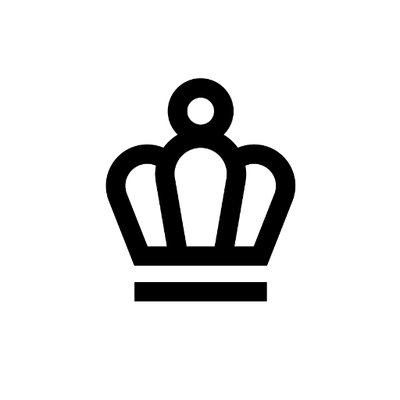 People that work in the illustration, manga or anime world (designers) cannot work alone. That's because if there are no characters, there is no work. So with my job alone, there's no guarantee that the finished product will reach the ideal 100/100 points. In the case of Nisekoi, the illustrator provided me with a 120/100 points illustration, so it was easy to come up with something nice. The moment I saw the illustration, I thought that would be an easy win!
- What's something you had great fun making?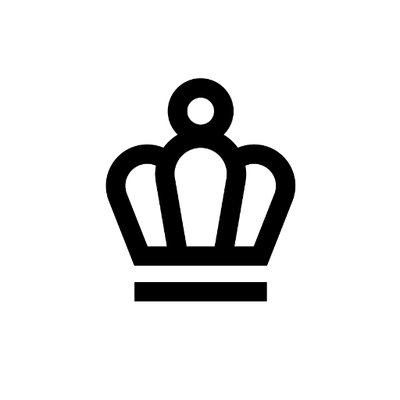 YuruYuri's binding was really fun to make. I had use illustrations of pretty girls, pretty figures, pretty fonts... For the moe pig that I am, it was almost a dream. I think editors and readers were almost as happy as me seeing all those cute girls! That was my ideal job, really.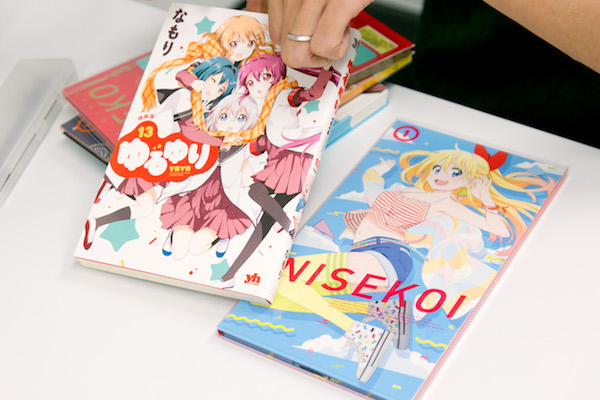 - Fascinating! How do you choose where to place the title logo?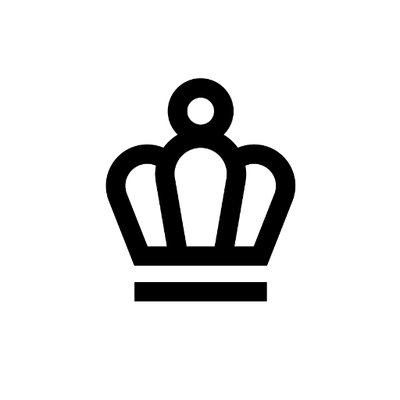 That's the easiest thing to decide! What's the most fascinating part of a woman? The face, of course.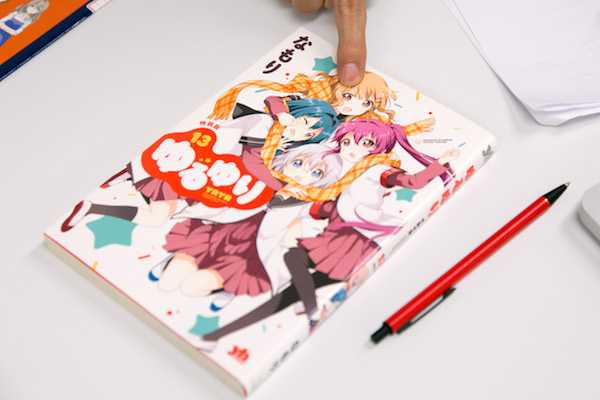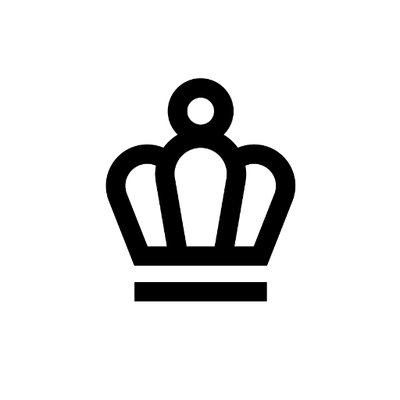 Next, breasts. But since you can't see any in this cover illustration... Thighs.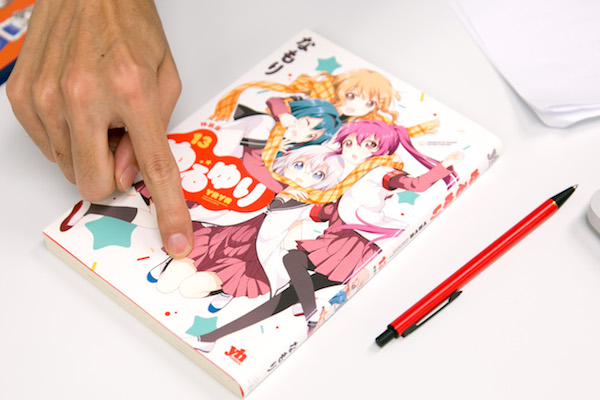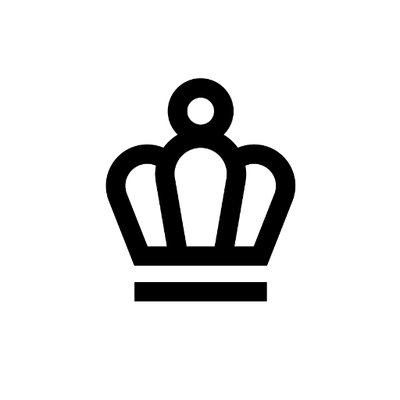 You want to show the waist line too, right?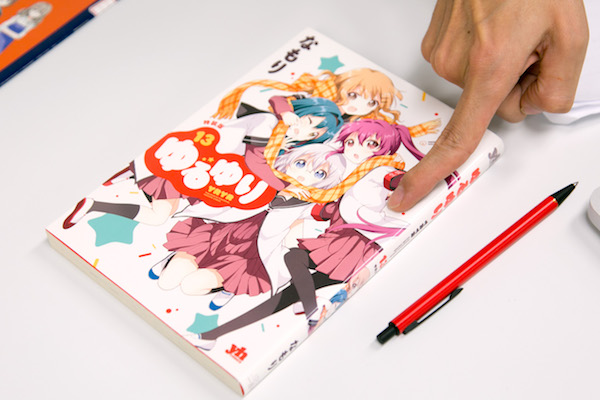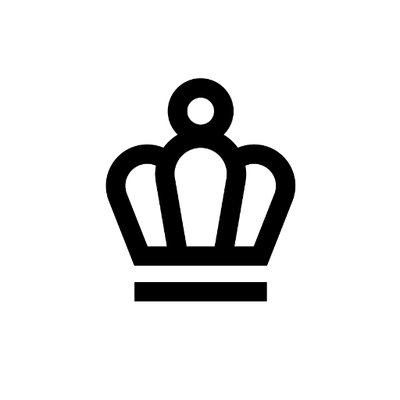 And since you can't place the logo on the band...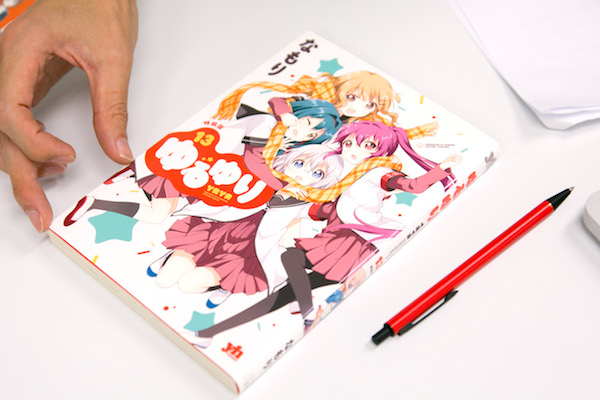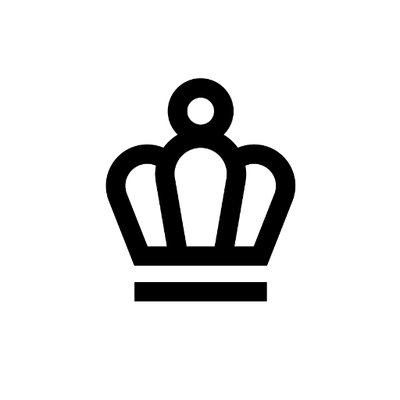 There was seriously no other place but this one!!!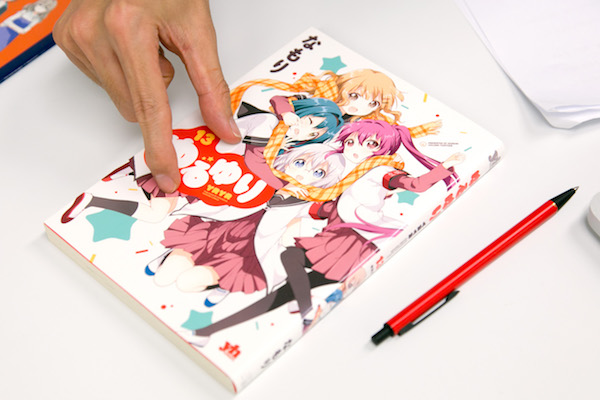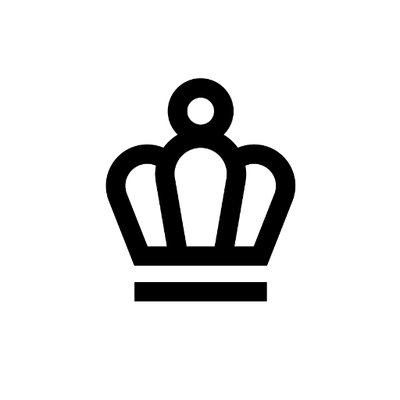 If you ask any 2D bishoujo fan to place a logo on this cover, they would place it here. It might sound extreme, but people who buy four panels bishoujo comics are already in love with the cuteness of the girls, so it's not really necessary to put much effort on the design of the cover! If we take the package design for Nisekoi as an example, why do you think I chose a vertical layout? Because I wanted to be able to place the entire illustration there, without trimming.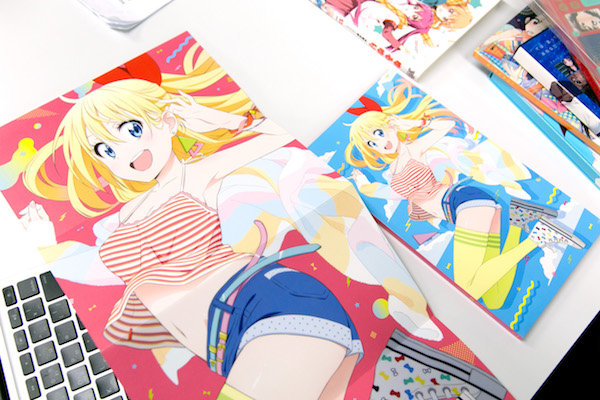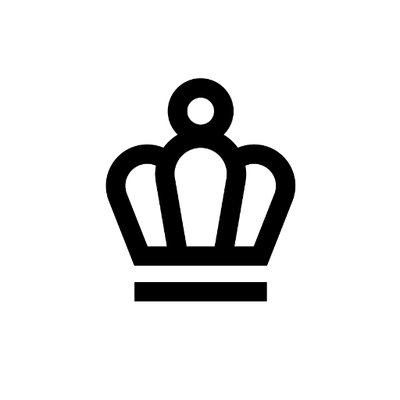 The most suitable format for moe art are dakimakura pillow covers and life-size tapestries! It's not a case that those are the formats that don't require trimming. That's a way to favor consumerism of the characters!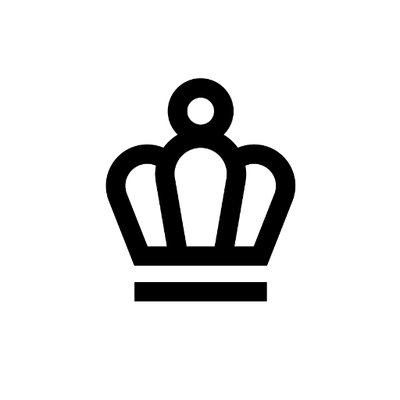 In regular "design", you have to pay attention to many different details, such as the style of the font, the layout and so on, but with 2D bishoujo products you don't need much more than the characters. We add a background just if we can use that to make the characters more attractive, and only if that can provoke certain emotions in the heart of the consumers. If the background ends up being the main element in the picture, it means that designer put the cart before the horses. I will try to explain this concept by taking the DVD package design I made for Ground Control to Psychoelectric Girl. I'm sorry if this is a tad self-referential.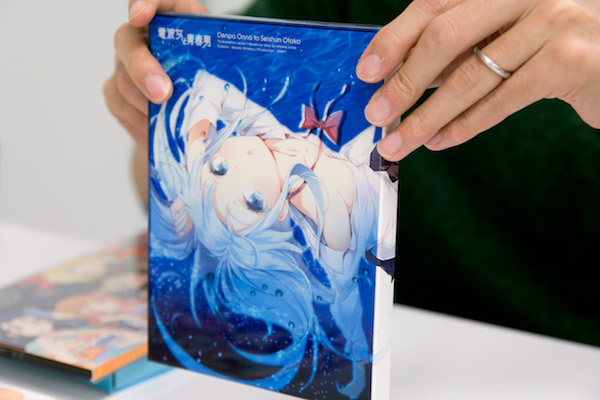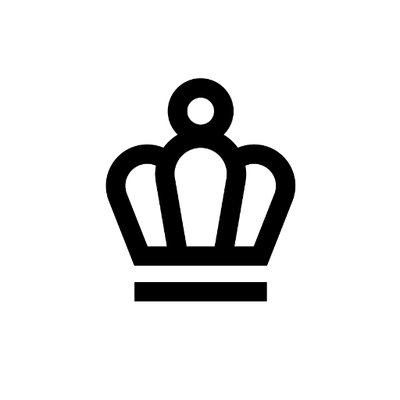 Ground Control to Psychoelectric Girl is a juvenile love comedy, which makes you think about the sea, the sky... The color blue and its freshness. So when I made the package design, I made sure that the cover of every volume conveyed that sense of youth, expressed through the color blue. That's why I chose motifs as the sky, the sea, space, a pool...However, the attention should always be focused on Buriki's charming character Erio, and that's why once you take out the blue clear case, what's left will only be the character on a white background. Simple and mesmerizing.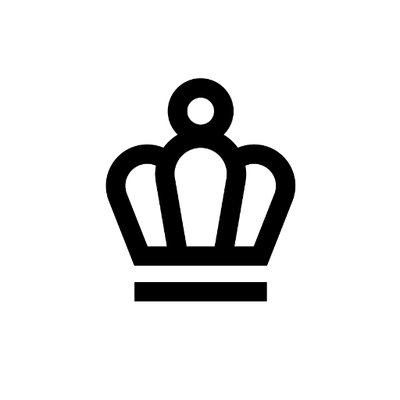 As the American architect Louis Sullivan used to say, "form follows function", and I think he said that thinking about bishoujo DVD covers, so...  I'm joking, I'm joking. (laughs)
- So tell us, what's the hardest thing for you?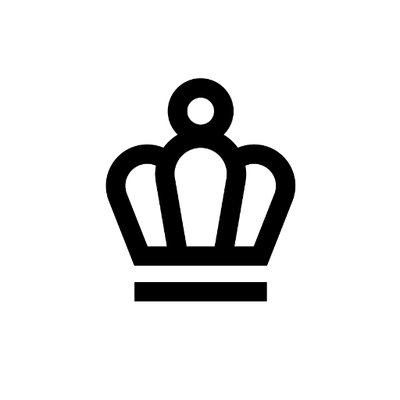 The most frustrating thing is when your style doesn't match the one of your clients and team members. However, once you overcome that difficulty, you can find unexpected new pleasures and challenges in your work. Who knows, you might end up working for something you would never have considered by yourself! Right now I'm in charge of the covers for the Monthly Afternoon, a manga magazine that doesn't fit my preference for bishoujo pretty girls. I struggle every time, but in the end I always end up noticing things I never noticed before. Before working for Monthly Afternoon, I'd rather die than use open face fonts (*3), but once I tried them out I began to think they were actually quite versatile.
(*3) Open face fonts: refers to characters having only the contour lines (outlined letters).
BALCOLONY's works: masterpiece after masterpiece!
- We asked you about yourself, but now could you tell us something about BALCOLONY? How was the company established?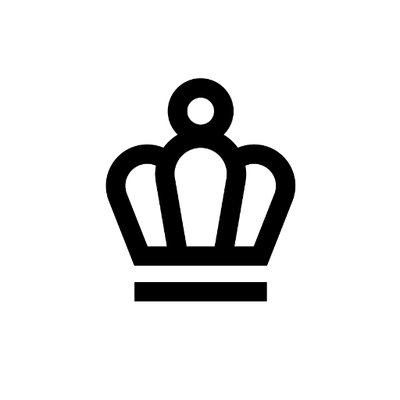 I originally worked for an advertising production company as a designer, when Ikumoto, who's now BALCOLONY's representative director, came to that company. His intention was to start a new business, and a year and a half later I was asked if I wanted to be his partner... I declined. I said, "No way I'm doing that!"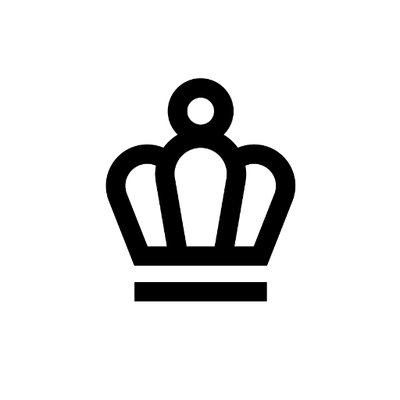 As I said many times already, my only goal as an otaku was to make a life out of combining pretty girls illustrations with fonts and text. That would have been enough for me. However, Ikumoto was not an otaku like me - he was more interested in things like television and music. I thought we couldn't work together. A while later, I quit my job at the advertisement production company and started looking around for a job that would meet my criteria... But to find a job like that was easier said than done. I remembered about Ikumoto's newly established company, BALCOLONY, and asked them for a part time job there. This happened around summer/autumn 2005.
- Originally, BALCOLONY wasn't dealing with anime and manga, right? How did you start getting more and more requests from the otaku world?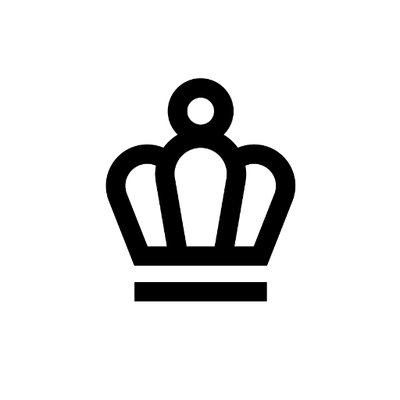 I wanted an otaku job, so I discussed about that with Ikumoto and he gave me free reign. (laughs) But since the suggestion came from me, it was up to me to think about how to find new clients. We created a doujinshi magazine called "Otaku to Design". We featured otaku related graphic design contents and evaluated them.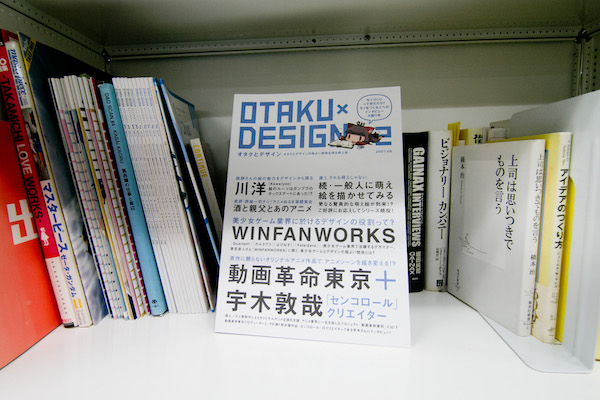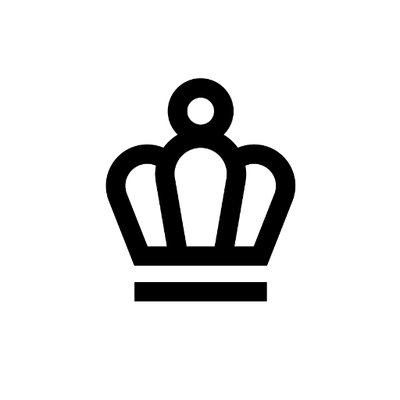 Maybe it was because publications around this theme were pretty rare in 2006, but many people seemed to read it and enjoy it. Among them, there was an editor who suggested we should start making comic magazines covers together. That's how we started working with anime and manga.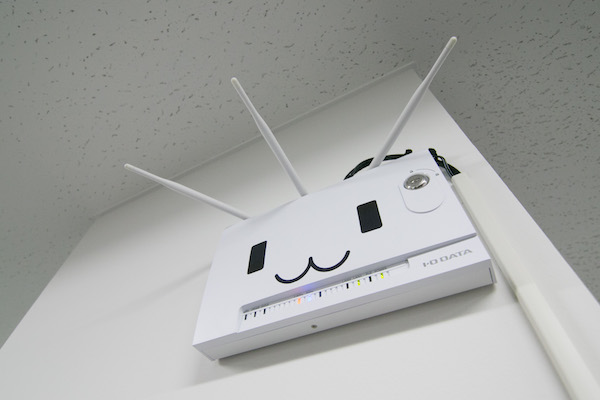 - And that was what started BALCOLONY as we know it! Do you mind telling us your most representative works?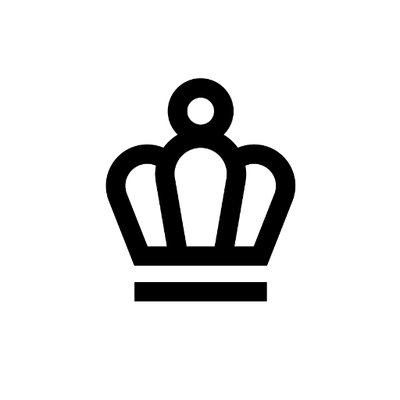 If we talk about the biggest anime productions our company was involved with, then of course 
Puella Magi Madoka Magica, 
Love Live!
, 
Your Name.
 and the movie 
A Silent Voice. 
Also, 
Saekano: How to Raise a Boring Girlfriend, Nisekoi
and 
Gargantia on the Verdurous Planet.
We worked with the cover design for various magazines, such as Houbunsha's
Manga Time Kirara Carat
, Ichijinsha's 
Comic Yuri Hime
, Kodansha's 
Monthly Afternoon
 and 
Dessert, 
Shueisha's 
Margaret
 and more. Talking about music, our CEO Ikumoto and our chief designer Asami are working with 
Momoiro Clover Z
 and Shouta Aoi.
- It looks like you have two lines of work: the otaku department and the music department.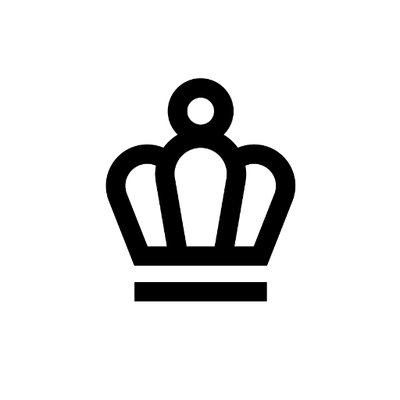 Exactly. However, they're not completely separated. We assign different members to each project every time, so the design teams are never the same.
- How many people are currently working in your office?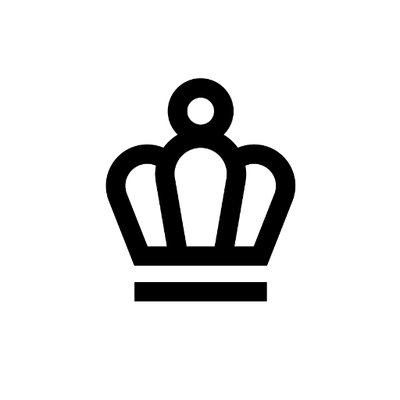 Right now, 19. 13 are designers. In the past there were more women than men, but things changed and now we're fifty-fifty.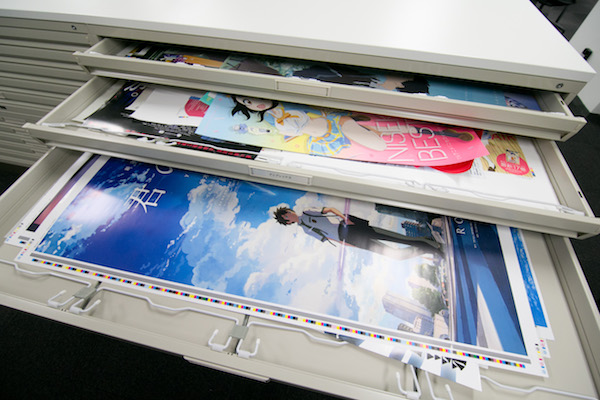 - Tell us about your plans for the future!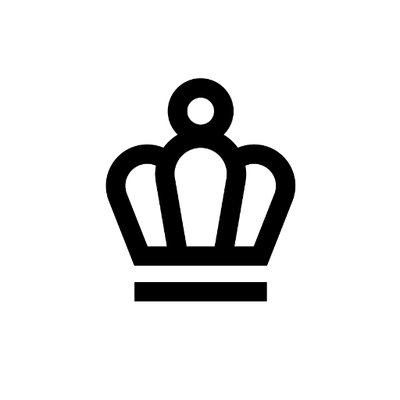 This winter we're going to work on a new web media project called 2DPLEX. I can't reveal the details as for now, but please look forward to it! Also, now that I got older and started my own family, it became harder and harder to enjoy otaku contents as much as I did when I was younger. Yet, just because my life style changed, it doesn't mean that my tastes and my interest for bishoujo have to change as well. That's just part of who I am. It would be a huge waste to let that part of me get buried under the chores of my everyday life. 2DPLEX is going to be a media dedicated to adult otaku, just like me.
- Lastly, do you have any advice or recommendation for people who are interested in working in your same field?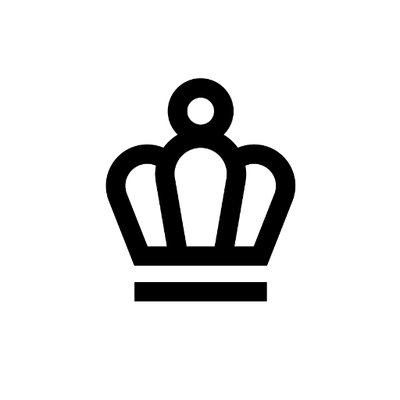 Find a part time job, buy a PC, buy some design software and get used to them. When you create something, show it to people with pride. If someone says something bad about your creation, think about what you did wrong and try to fix it. On the contrary, if people praise you, show it to someone who's harder to convince, someone who works in a different field or whatever. If you don't ask people opinions about your work, you'll never grasp the distance between your own talent and what society likes or dislikes. Exhibit your artworks, analyze people's comments. Finally, look for a place that needs your work.
- Thank you for your time!
If there's a job only you can do, you've got to look for it yourself!
Because of his unique
"moe pig mind
" and his love for
otaku
 culture, Sometani is able to produce so many creative quality contents. In this interview, he talked to us passionately about characters and design. The reason why he can keep running at the forefront of the
otaku
 industry is that
he didn't wait for a job passively - he had the courage to be the pioneer in a field he thought might suit him, and where he could make good use of his passions.
#DESKWATCH checks out the inspiring desks of creators, and observes as they strive to deliver the best quality work.
Well then, till next time!