This is how the sextuplets were born! The Secrets Behind Osomatsu-san's Success ~Learning from the Legends~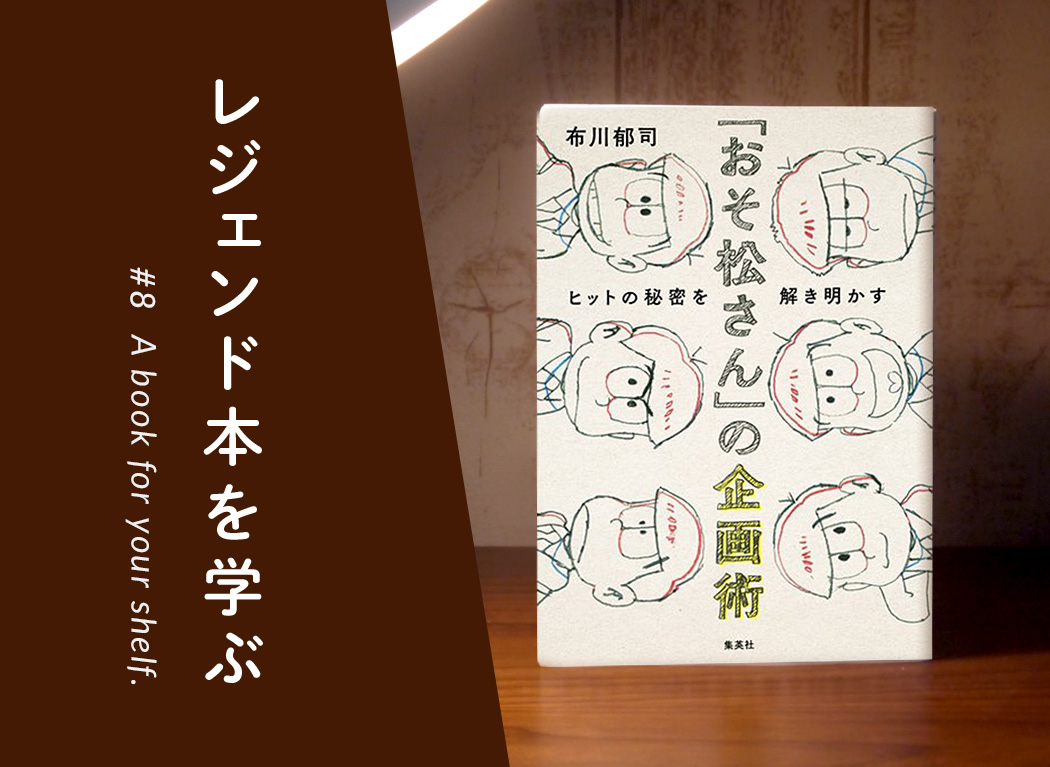 Learning from the Legends is a corner where we learn from legendary creators in various fields such as illustration, anime, manga and videos, and further enjoy the creation process.
In this article, we'll be introducing Yuji Nunokawa's "The Secrets Behind Osomatsu-san's Success (Osomatsu-san no Kikaku-jutsu - Hitto no Himitsu wo Tokiakasu)", or Osomatsu-san no Kikaku-jutsu.
Author, Yuji Nunokawa is actually a super producer
The author or Osomatsu-san no Kikaku-jutsu, Yuji Nunokawa is actually the founder of Pierrot Inc., the anime studio that brought to us countless of hit animes like 
Yu Yu Hakusho
and
Naruto
.
According to Nunokawa, when asked about Osomatsu-san, the anime that aired in 2016, even the staff felt like "who would have thought that this would become such a big hit (lol)" (p.15 of the book).
This book reveals the secrets behind
Osomatsu-san
's unlikely success and is a business book about the anime industry that looks at a range of series. You'll find out more about how to develop a concept and understand the mindset of the fans through a creative point of view.
Let's learn more about how to create a new boom in this book that is sure to come in handy to everyone doing creative work.
Changing your sorrow into laughter
On the reason behind
Osomatsu-san
's success, Nunokawa suggests that "all the factors that led to it being popular were already in the original work of Akatsuka" (p.34). In other words, "the sheer amount of gags that could spread joy and laughter", and the "sorrow" that it was based off.
Osomatsu-san was adapted off the original work of Fujio Akatsuka, author of Tensai Bakabon and Himitsu no Akko-chan.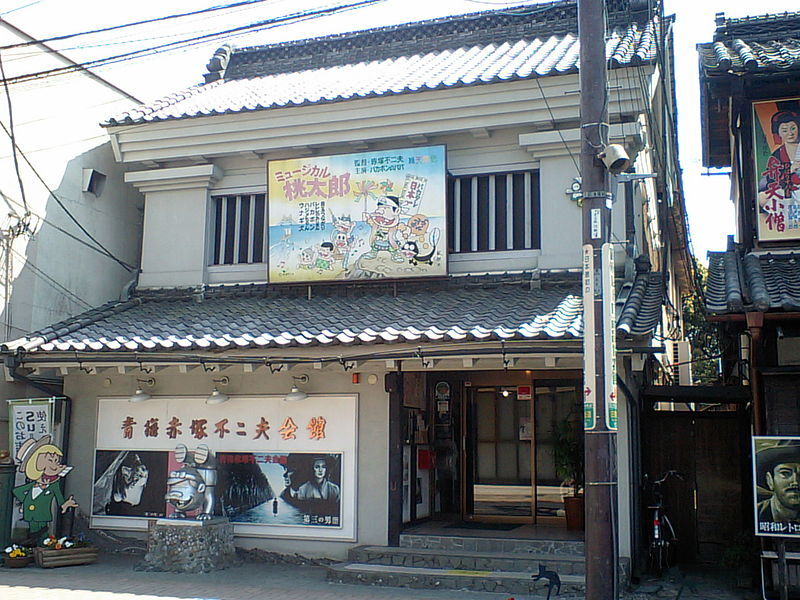 What could the sorrow Akatsuka is talking about refer to?
Akatsuka never forgets the painful times spent in poverty when he was younger. (omitted) He always spreads laughter through the commoner's point of view. I feel like this is something that would not have been possible if not for those experiences from his childhood. Despite going through a hard time, he was always able to blow away all hardships with laughter. That's why there is a certain depth to Akatsuka's laughter.

Yuji Nunokawa - Osomatsu-san no Kikaku-jutsu - Hitto no Himitsu wo Tokiakasu (Shueisha, 2016) p.36, 37.
Born in Manchuria in 1935, he moved to Japan after the war as an 11 year old boy.
It is not hard to imagine the kind of troubles he faced after going back to Japan for the first time, while the country was suffering defeat.
He eventually rose to fame with his work such as Osomatsu-san, and Tensai Bagabon, but at the root of his gag manga lies the bitter experiences and sorrow he faced after the war.
27 years after the airing of Osomatsu-kun. The cute sextuplets from back then grew up into lazy NEETs.....Perhaps you can see some sorrow behind the fundamental plot of Osomatsu-san.
Osomatsu-san wouldn't have gained as much popularity even with the same content if the protagonists were 6 handsome and elite guys.
Gags and sorrow might seem completely unrelated at first glance, but sorrow can help elevate the status of the gags, which is exactly what happened with Osomatsu-san.
Of course, you will have to face your past experiences in order to be able to base gags off your sorrow. But that's exactly what a creator needs to bring out the depth in a series.
Not too broad or too shallow, focusing on a target group of fans
The peak of
Osomatsu-san
's ratings was actually 3.0%, during the last episode (Video research, Kanto area). According to Nunokawa, this figure would have been deemed as a failure in the past (p.38).
However, the economic benefits it brought about was far larger than Osomatsu-kun which saw a rating of more than 20%. (p.38)
It is hard to find another show that created a boom as large as Osomatsu-san, even with shows that received higher viewership. Internet streaming and the word of mouth help spread the boom like wildfire.

Yuji Nunokawa - Osomatsu-san no Kikaku-jutsu - Hitto no Himitsu wo Tokiakasu (Shueisha, 2016) p.125.
Whether to target an audience of 20,000,000 who do not have much interest, or whether to catch the hearts of 1,000,000 passionate fans, that is the question.

Yuji Nunokawa - Osomatsu-san no Kikaku-jutsu - Hitto no Himitsu wo Tokiakasu (Shueisha, 2016) p.39
As a program that had a late-night slot, the program producers insisted that "there was no need to appeal to the masses". (p.42) The important thing was to get a good response and create a group of intense, passionate fans.
With its old-looking character design and borderline gags, despite the glorious voice actor cast, it was obvious that Osomatsu-san was not targeted at the general population. That's why the viewers it left a strong impression on became such fervent fans.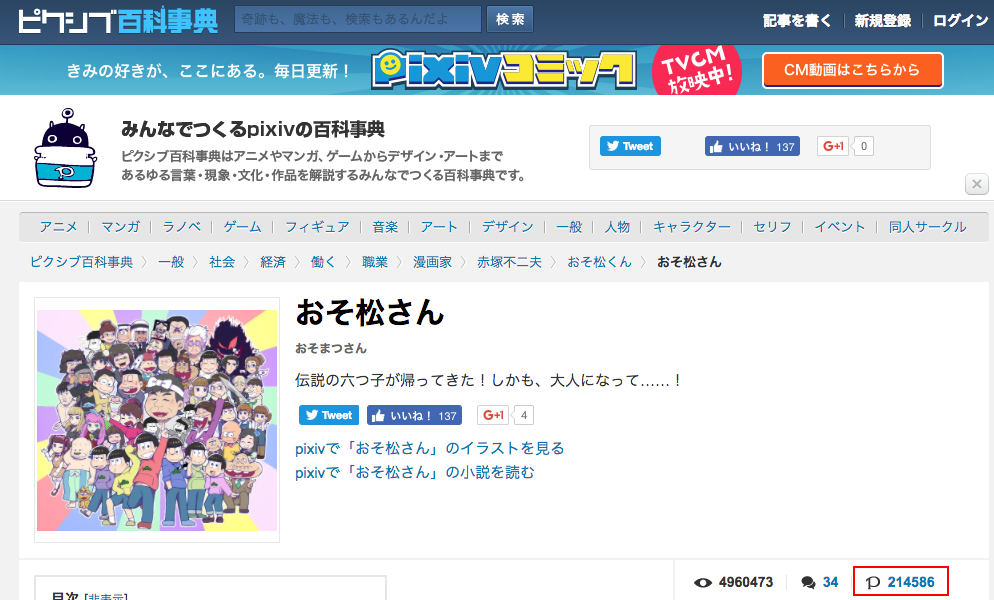 According to creators, it is hard for a series aimed at the general population to reach great popularity. Series that attack a niche area, and something that was created to allow its fans to truly enjoy, something like Osomatsu-san is more likely to achieve success.
Come to terms with yourself when worrying
From the success of
Osomatsu-san
, we can we the importance of facing the sorrow from your past, and to attract a niche selection of fans, and not go too broad or shallow.
With these two points under your belt, we hope you'll be able to create an equally attractive set of characters and plot line like the sextuplets.
Furthermore, the book also touches on the success behind series like The Wonderful Adventure of Nils, Urusei Yatsura, Yu Yu Hakusho and Ninku. Anime fans of these titles might want to check it out too.
"Learning from the Books of Legends" INDEX