Exploring CyDesign, the company behind the character design for NieR:Automata and Granblue Fantasy! #DESKWATCH
#DESKWATCH is a project that shines the spotlight on creators of illustrations, manga, anime, videos, music…. and their work environment. Discover how these gems of creativity are born, and what kind of tools professional creators use through photos and interviews!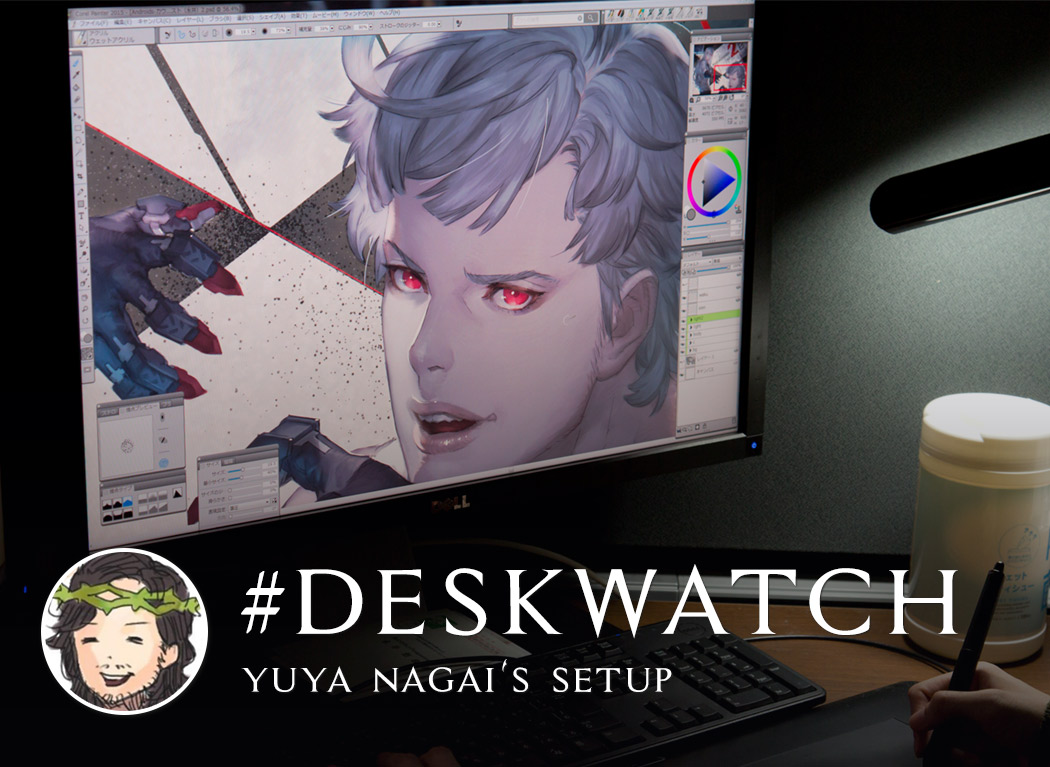 This time we visited CyDesignation, the company that deals with the character design for Square Enix NieR:Automata and Cygames Granblue Fantasy and Rage of Bahamut. Moreover, we had the chance to ask character designer Yuya Nagai about his job!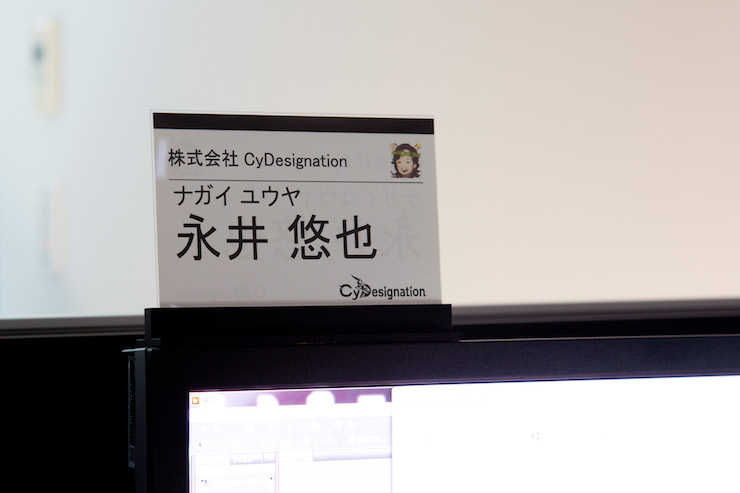 What if I suck at drawing!? What CyDesignation looks for in its employees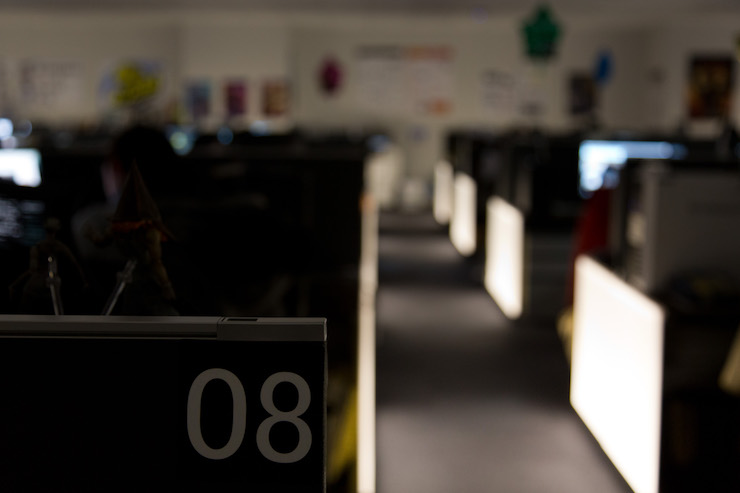 -- Could you tell us something about CyDesignation?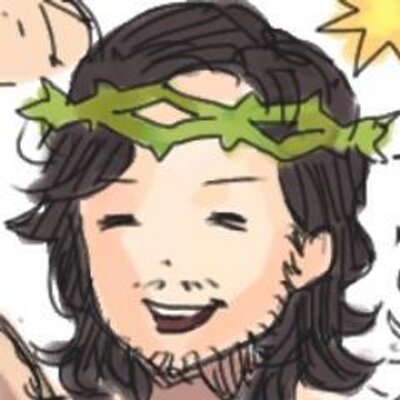 In a nutshell, we're a 2D concept artist group. Our company CEO, as well as all the executives, are in the first place artists and illustrators. I wanted to be independent, and Cygames allowed us to set up this company.
We work as concept artists and illustrators both for Cygames titles and for other companies.
-- What's CyDesignation's most representative title?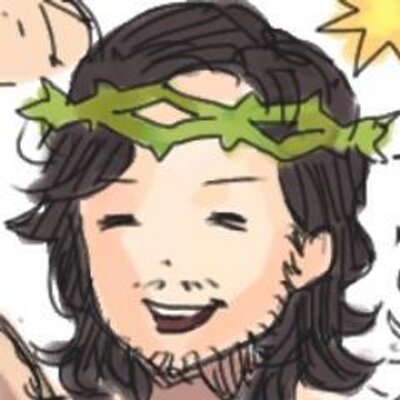 -- Did you work with other companies except Cygames and Square Enix?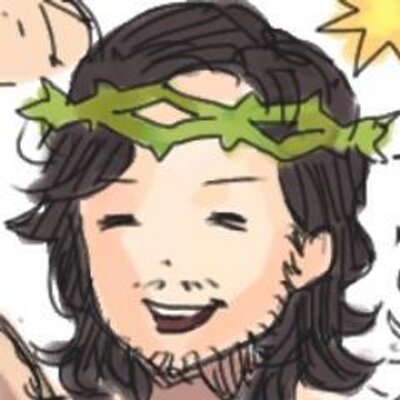 We have. We're often misunderstood for a Cygames branch, but in reality we're a totally different company.
Surprisingly enough, in 2013 we worked on a piece of concept art for Ise Shrine official website, in occasion of its 62nd anniversary. Hideo Minaba was in charge of it.
-- You're also working for companies that are totally unrelated to video games! Let me ask you about yourself. How did you become a part of CyDesignation?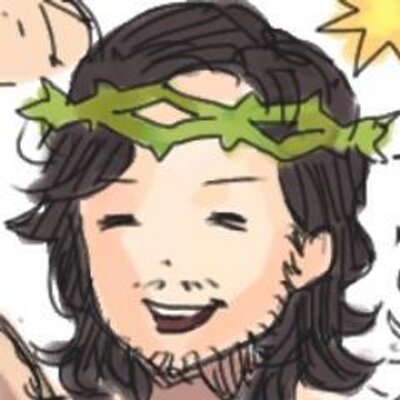 After leaving my previous job I worked as a freelancer for about one year. Honestly, I was thoroughly convinced that I wasn't meant to be an illustrator. Just when I decided to pursue a career in character design, one of my friends who was working at CyDesignation invited me to take an interview.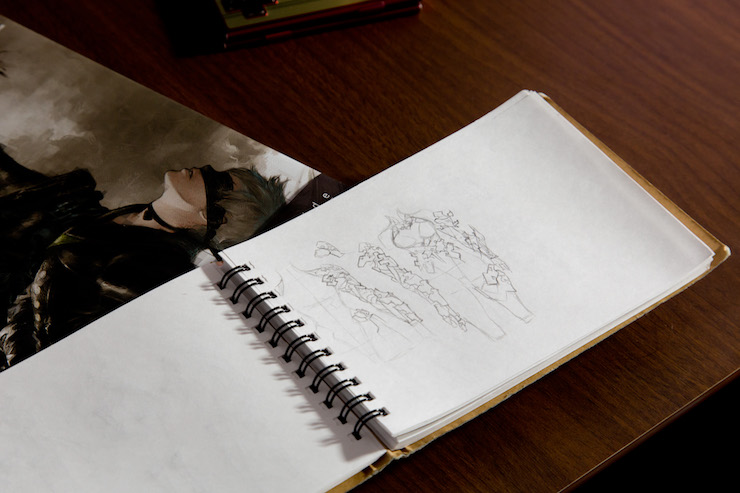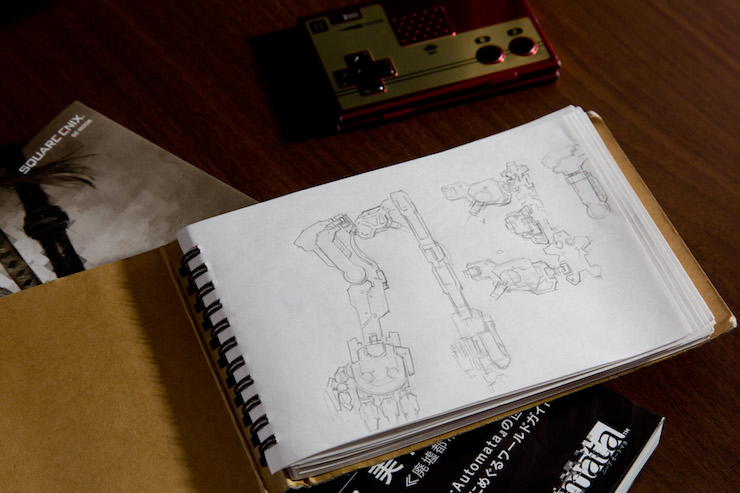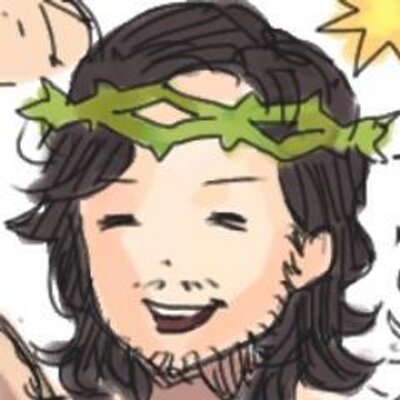 In our company, you don't need to be an ace at drawing - you just need to have good taste when it comes to design. I'm not a skilled illustrator, so they hired me for my inclination for design.
-- If you're not a skilled illustrator, we can only imagine the level of other artists around here!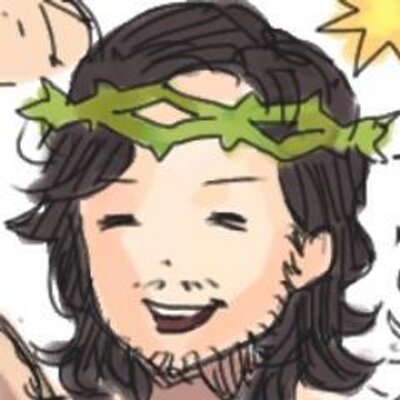 Oh, that's not true at all. Akihiko Yoshida himself never misses a chance to point out that my drawings are quite poorly balanced. But it's okay, as long as I have good taste.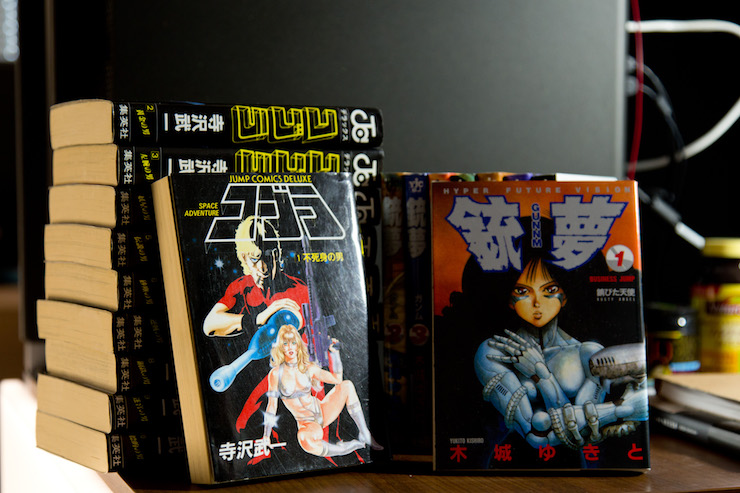 The pros and cons of being an employee
-- We'd like to ask you about your work environment. What software are you using?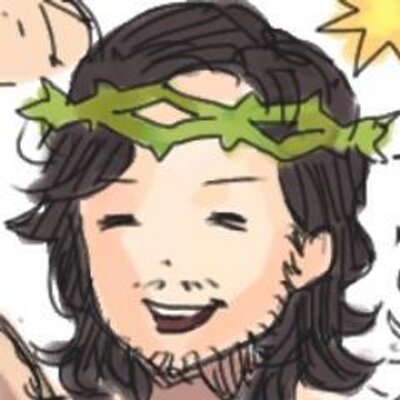 Mainly Painter. However I'm the only one to use this particular software in my company - everyone else is using Photoshop or SAI.
-- Why did you choose Painter?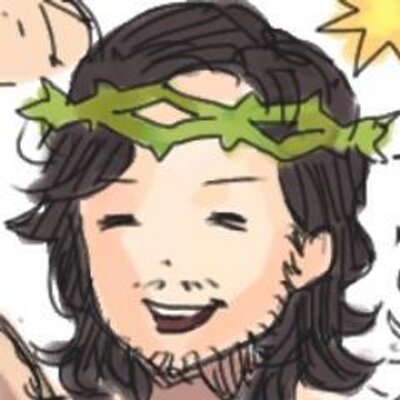 When I first started drawing digital illustrations, I was aspiring to become as skilled as Katsuya Terada. I heard that he was using Painter, so I imitated him.
Yet, it's not like I'm using it for a particular reason right now... I only don't know how to use other software. My brushes are always in default mode too.
In the most recent software there are many convenient functions, and easy way to recreate beautiful effects. I wish someone younger than me would teach me how to use them!

-- It's impressive that you can do what you do without even changing the brush settings.
Working in a company as an employee must be pretty different from working freelance. What are the pros and cons of working in a company?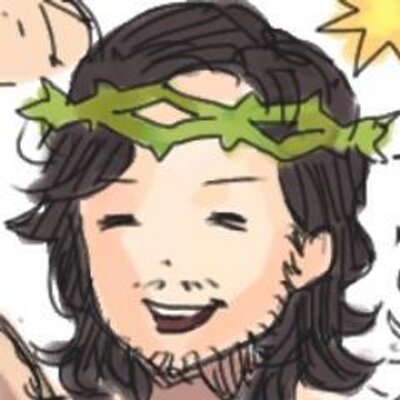 The supreme pro for me is that I don't have to file a tax return!
(laughs)
Plus, we have health insurance and various welfare benefits. Another advantage is having so many people around to teach you useful skills - it's easier to get better this way rather than to do everything on my own.
About the cons.... Ah! It always takes time to commute. I wish I could teleport from the company to my home... But yeah, that's about it.
-- Interesting! Working a freelancer sounds like a very flexible job, but working for a company has its merits too.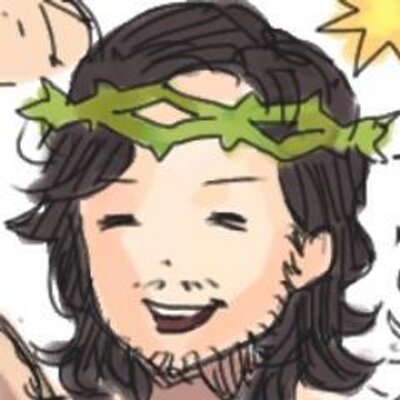 Exactly. Something I would recommend to all newly graduate students is to try to work in a company before starting out as a freelancer. You'll have the chance to learn teamwork and you'll be able to use the connections you created for your future job as a freelancer.
What are the main points about character design?
-- Please tell us about your job. First of all, what road should aspiring character designers follow?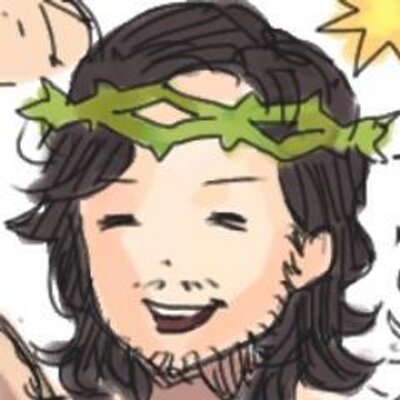 When you work as a freelancer, even if you might receive many illustration job offers, character design jobs tend to be quite scarce. That's why I would recommend entering a video game company and to brush up your own style of design. Whatever the case, I have a feeling it might be difficult to become the main character designer for a project straight away.
-- I think young people might have trouble finding their own style. What would you recommend them to do?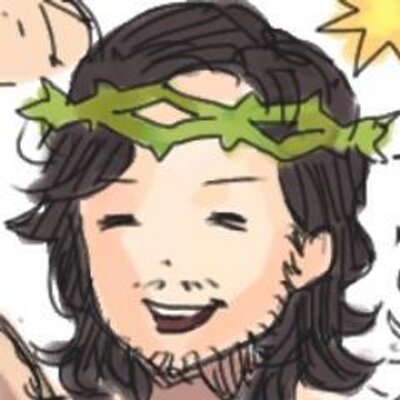 Don't try to create something original at all costs. In order to create a character that the world will love, you'll have to use some fixed elements. However, even if only one of those elements reflects what you like... That's just perfect.
Also, I think that it is better not to compare yourself with others. You'll end up getting stressed and sick. Don't care about others, develop your own style and treasure it!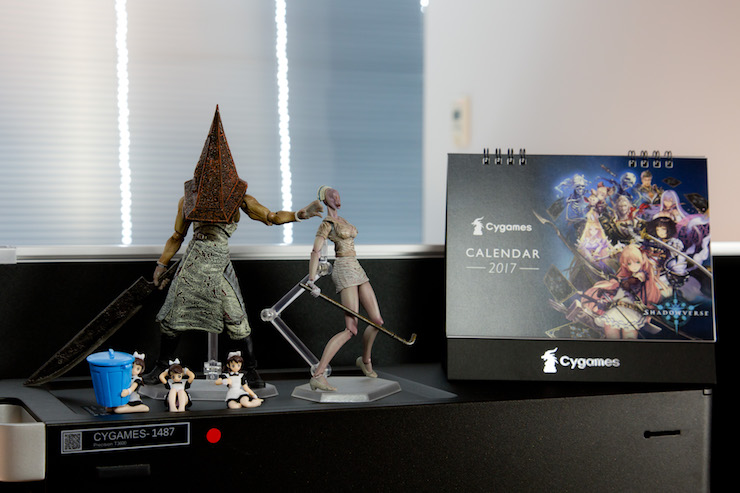 -- What is the best way to study in order to become a character designer?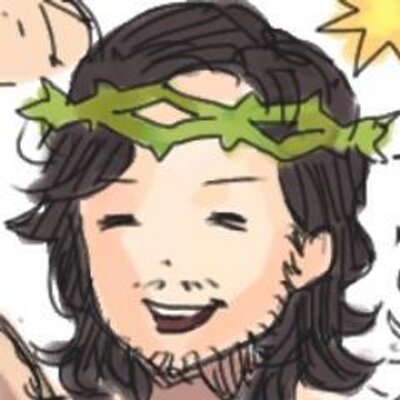 I think it's important to take a look at different things in order to broaden your range of design. For example, if you have only seen anime until now, you may want to watch live-action movies or overseas dramas. To hone your sense, it might be useful to take an interest in fashion too. Try to get passionate about different things, even if your knowledge about them is shallow. If you stick to only one genre, you'll end up becoming a flat character designer.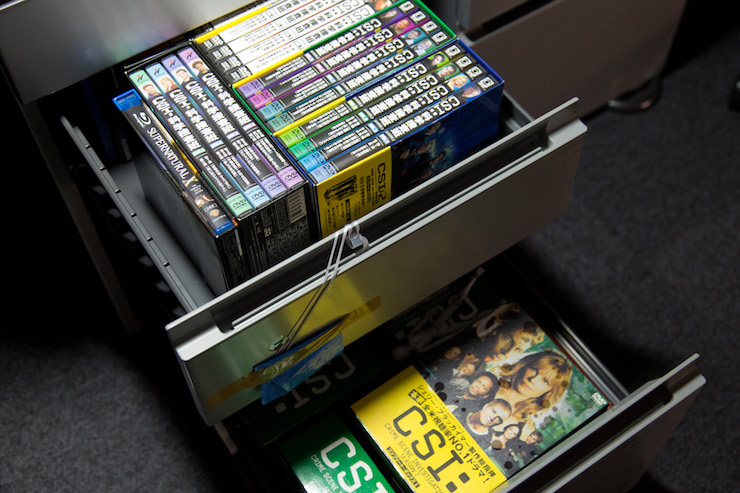 -- What are the main points when you work on a character's design?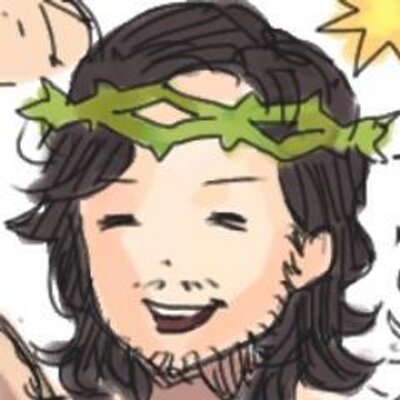 I don't start from the lineart; I directly paint my character with colors to decide on the perfect silhouette. Once 'm done with colors, I draw the lineart right on top.
When starting from a lineart on a white canvas, it is difficult to understand the weight and shape of the objects. So I would strongly recommend to start from the silhouette first.

About the design for NieR:Automata
-- Last but not least, we'd like to ask you about NieR:Automata. You have worked on several characters, such as the commander of the YoRHa troops, Adam and Eve and Anemone. Would you mind telling us something about it? Is there anything you found hard?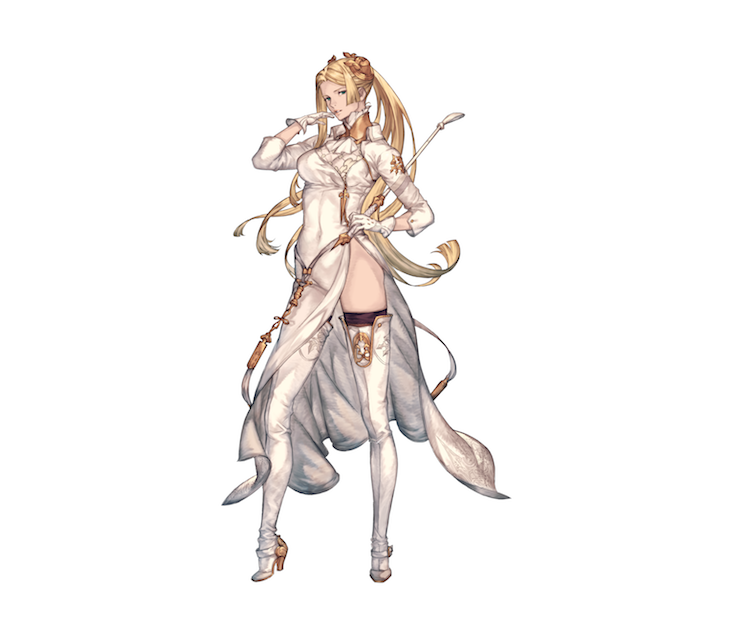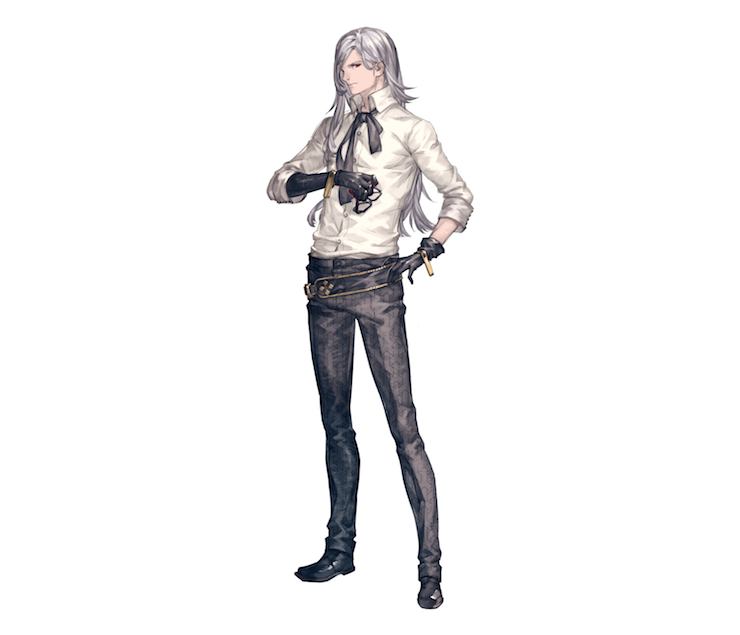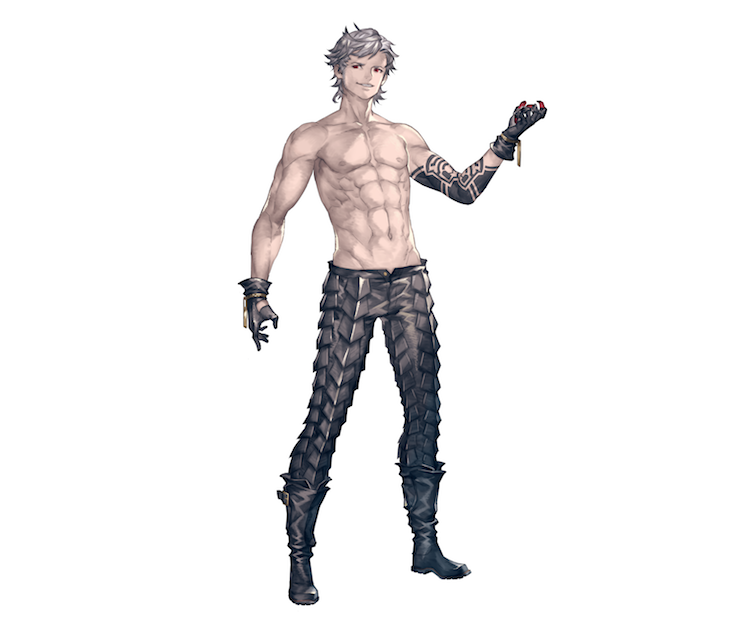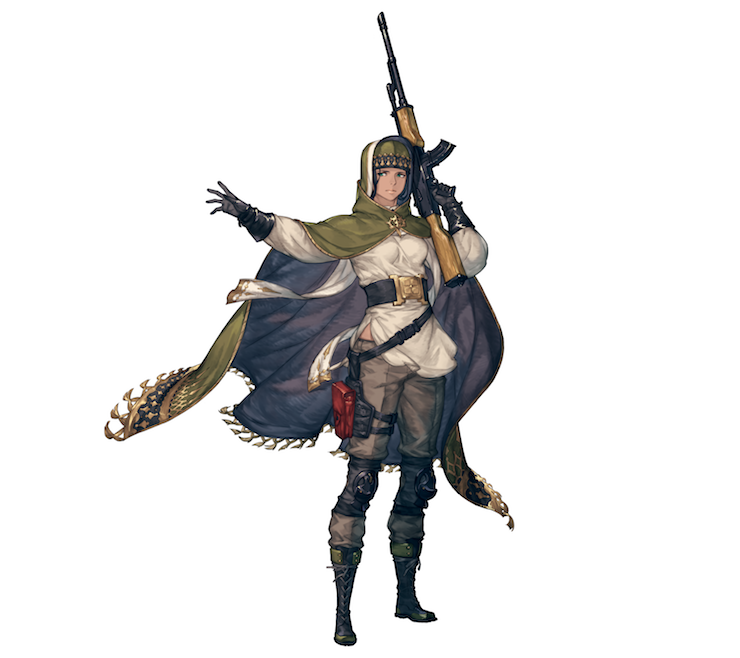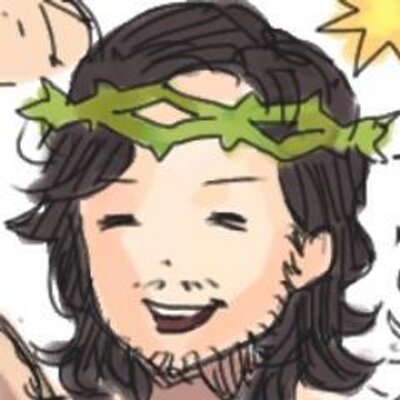 Working for NieR:Automata was a pretty smooth job. I was the one to ask the client if everything was good, for the most part.
However, only the robots character called Pascal has been repainted many times. I like high-tech mechanics, but I had never drawn retro robots before, and that's why Mr. Yoshida's retake was amazing. I think he fixed it about 20 times.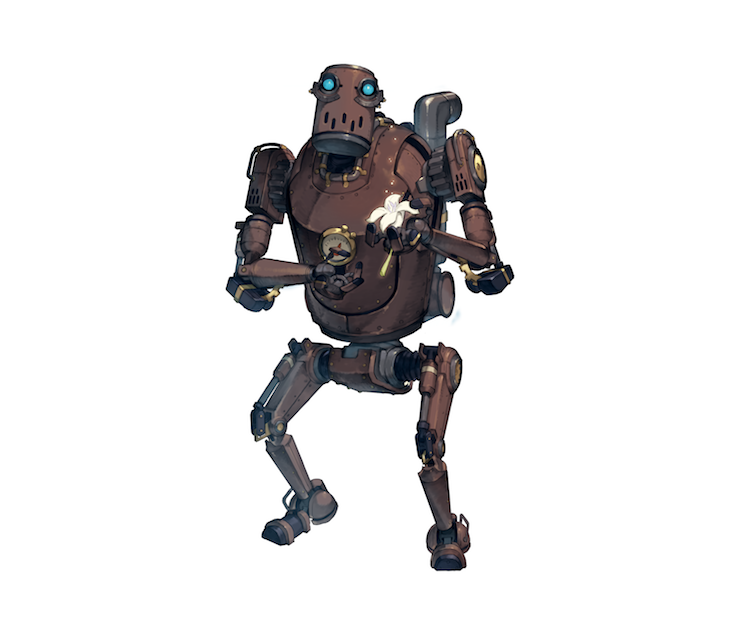 -- Did you receive precise indications on how to design the characters?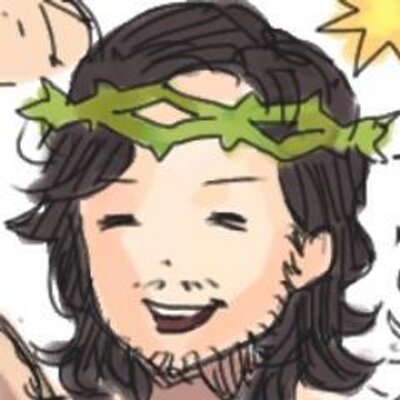 Not really. For Adan and Eve, all I got was "leather trousers & shirts", "long hair and short hair" and "silver hair". It would have been hard to create a memorable character with only leather pants and a shirt, so I added some fish scales and other details to make them look stronger and more mischievous.
I wasn't forced to give them tattoos, so I created different patterns: no tattoos, only on their arms, only on the upper part of their body and so on. Those who played this game probably noticed, but you know how Eve's tattoos get bigger and bigger? That's to show all parts of my design in a limited space.
-- Please tell us what you focused on when designing the characters for NieR:Automata!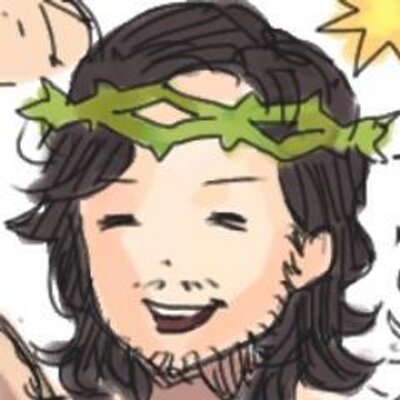 I wanted to make the commander similar to 2B, so I decided to make her just as voluptuous.
For Adam and Eve I aimed to a design that might appeal to girls. I wanted to make those characters attractive for girls! (laughs)
I gave Anemone a basic face. I thought once all the characters were finished there was the risk that they would end up very similar. However, since the camera doesn't get too close, it's quite hard to understand from a distance.
-- Not being able to see a closeup of your characters in-game is such a waste!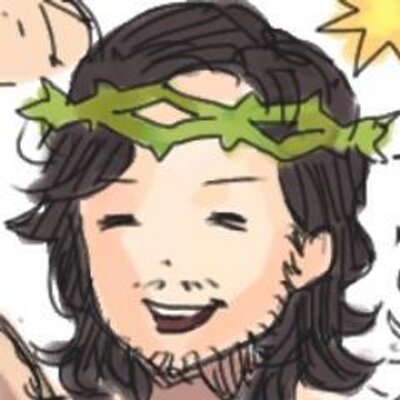 In that case, you should probably check out NieR:Automata World Guide Bijutsu Kiroku-shū <Haikyotoshi Chōsa Hōkoku-sho> and also  NieR:Automata Strategy Guide Kōryaku Settei Shiryōshū《Dai 243-ji Kōka Sakusen Shirei-sho》.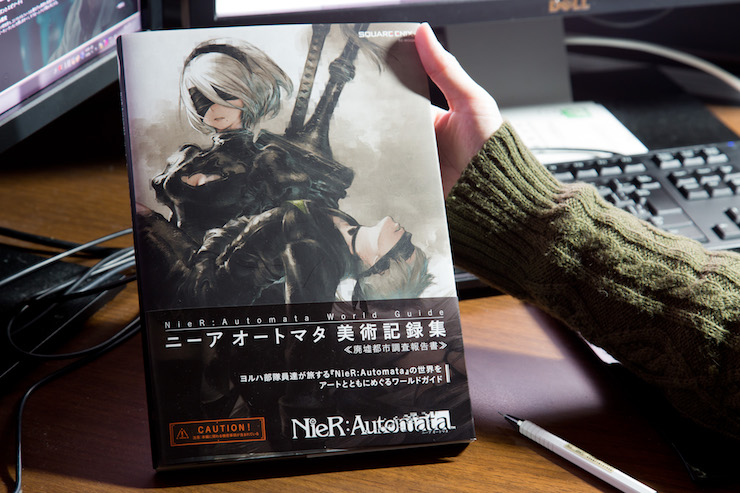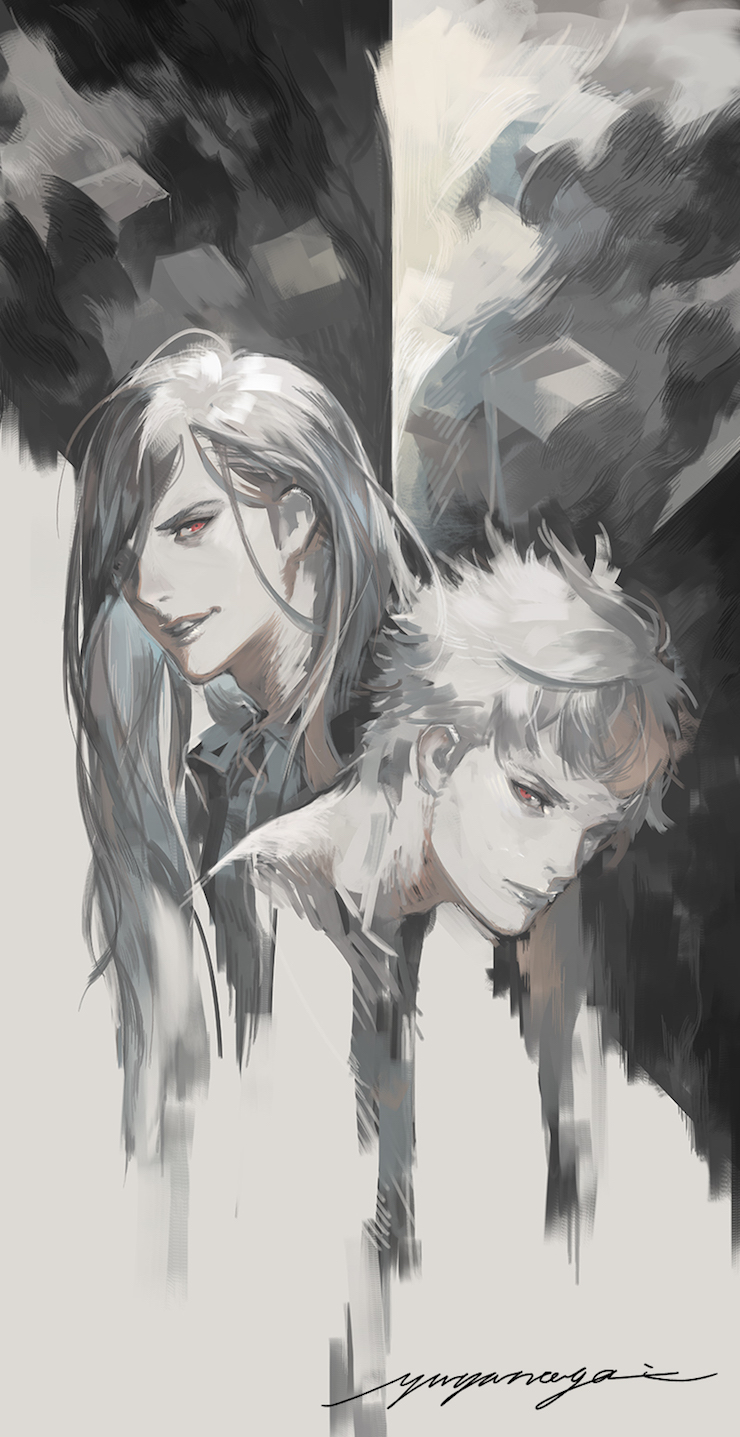 If you want your dreams to come true, you should keep many roads open!
Nagai is a passionate character designer that focuses on his job from early morning until night. he told us about how lucky he was to find a company that was just right for him.
Being an employee helped to make his dreams come true, and dedicating himself to something different than being a freelancer allowed him to learn many new things and to make uncountable new experiences. If you're aiming to become a creator in the future, it might be good to try working for a company before starting your career as a freelancer.

#DESKWATCH checks out the inspiring desks of creators, and observes as they strive to deliver the best quality work.
Well then, till next time!
© 2017 SQUARE ENIX CO., LTD. All Rights Reserved. Developed by PlatinumGames Inc.