AI × layer techniques ultimate explanation! A girl with no artistic taste learns to color like a pro (?) in 2 hours!!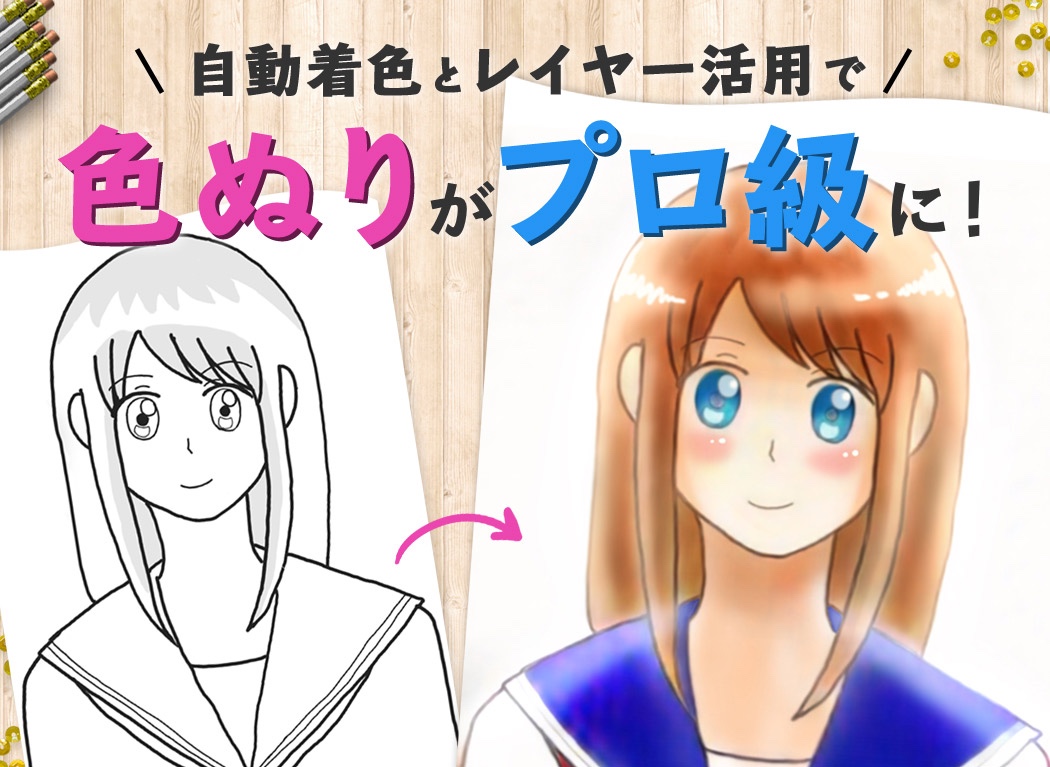 Interview, article by Sena Kondo
When browsing artworks on pixiv,
don't you wish you could be able to draw such majestic pictures yourself?
While I'm a pixiv heavy user, I'm always frustrated not to be able to draw as I would like. 
However, in the article "
A girl with no artistic taste learns to draw moe illustrations in 3 days
", I succeeded at drawing a
moe
 illustration!
Okay, so I learned how to draw - but
what about coloring? Isn't that even harder?
 Even though my drawing skills improved a little bit, I'm still a beginner when it comes to coloring. However, I have good news for all those in my same situation!! In the drawing app
pixiv Sketch
 by pixiv, you can use PaintsChainer (※1) auto coloring function!!
※1 A service that uses artificial intelligence to automatically apply colors within a line drawing.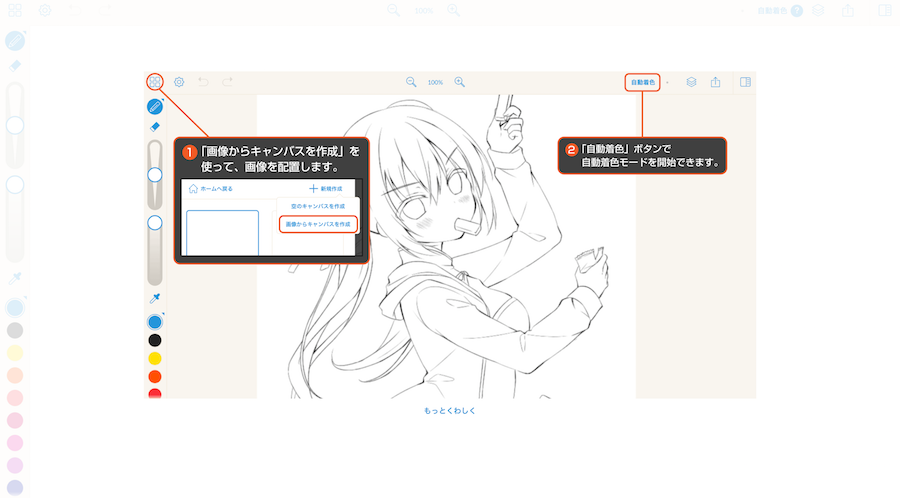 It's super easy! Draw a lineart with the web version of pixiv Sketch or draw one on paper and import it, then click on the button "auto color". It will automatically recognize the lines and apply appropriate colors!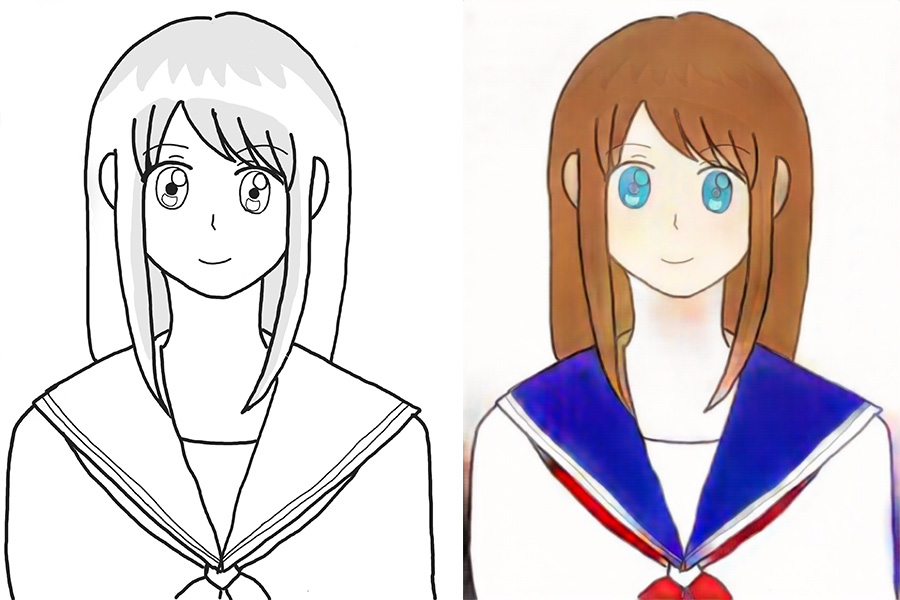 If you want your illustration to have specific colors, you can tell the AI which colors you want to use! Just apply a tiny bit of the color you want to use on the desired part and press the auto color button!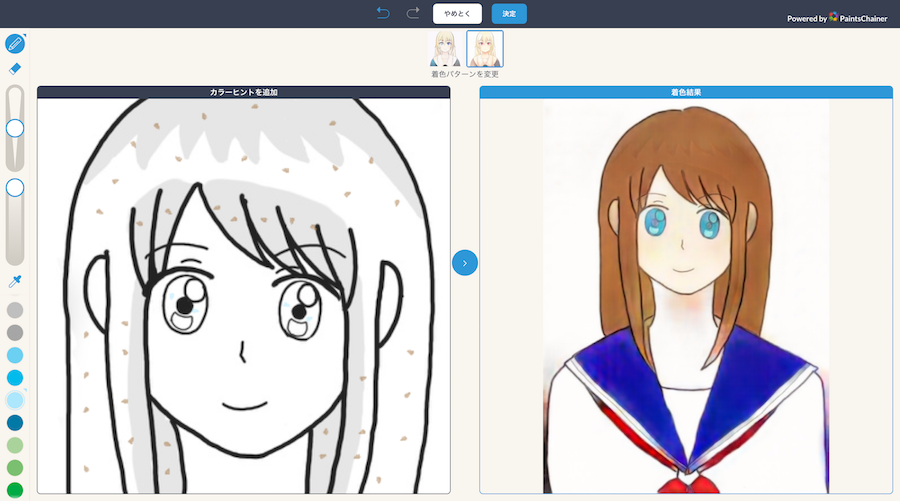 Furthermore, you can choose one of two coloring styles: watercolor and anime.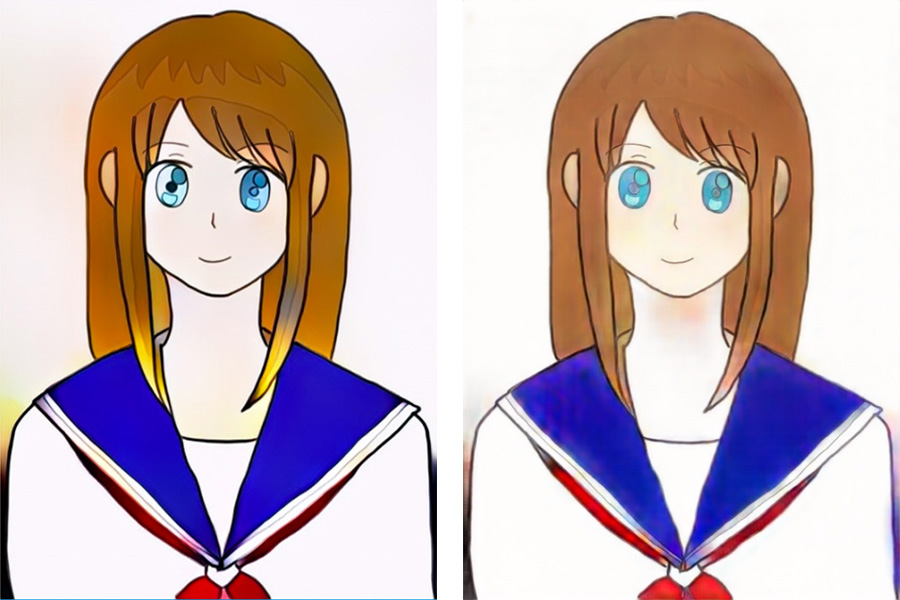 If I
add highlights and shadows to this illustration, it will turn out even better
. So I decided to ask for the help of an illustrator, 
Kinokomushi
, who specializes in pretty girls, to help me out with perfecting the colors! She's gonna teach me about
how to use layers and how even a beginner like me can bring out the atmosphere in an illustration
.
1. Preliminary arrangements
This is the illustration, post-auto coloring and pre-brush up.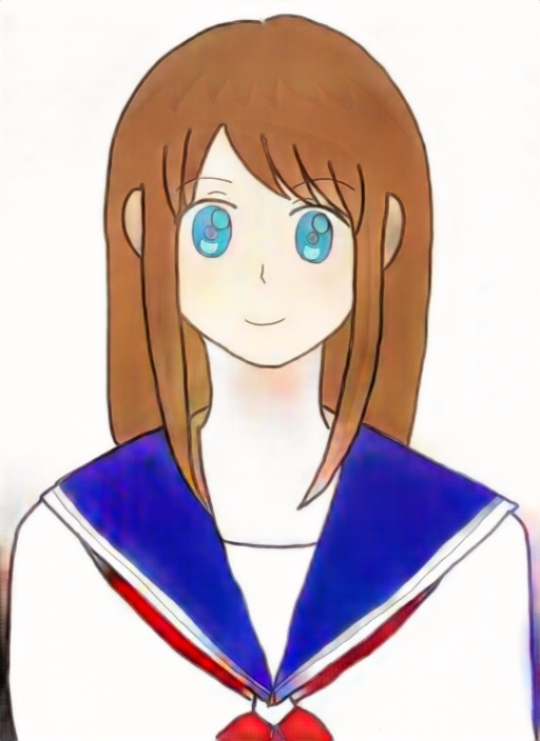 I wanted to create a soft atmosphere, so I chose the watercolor style. I import this illustration to pixiv Sketch and get ready to brush it up!

First of all, I need to add colors to the parts that auto coloring left blank.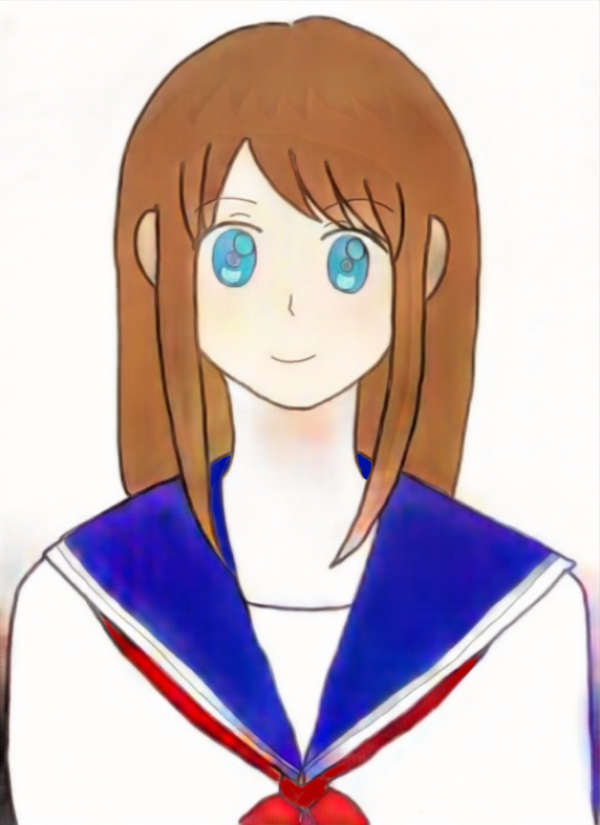 This is it for the preliminary arrangements. From now on, Kinokomushi will teach me about some basic techniques to brush up my illustration!
2. Adding shadows with "Multiply" layers
Let's start with adding shadows all over the painting. What I'm going to use is a Multiply layer.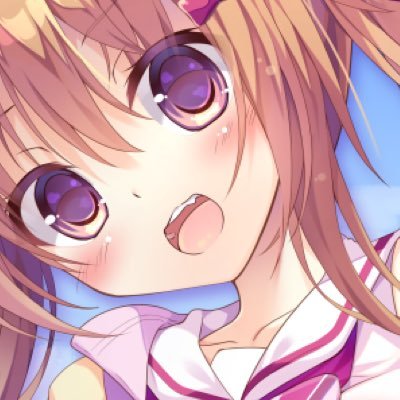 Multiply layers make colors look deeper, so they are often used to add shadows. Let's start with the bucket tool, and erase the parts we don't need with a soft tipped eraser.
The parts we're going to shade around the face are her hair roots, the back of her hair and the base of her neck. We will use three different shades, to create a three-dimensional effect.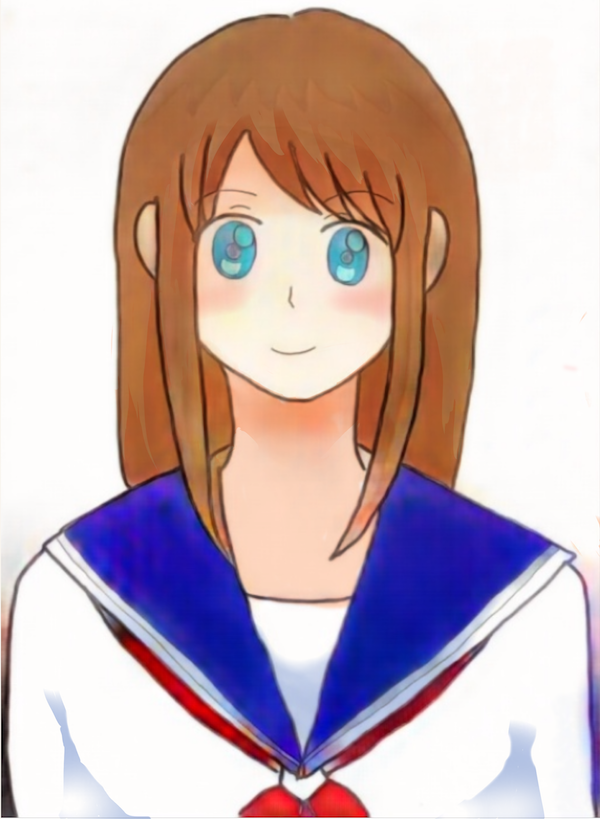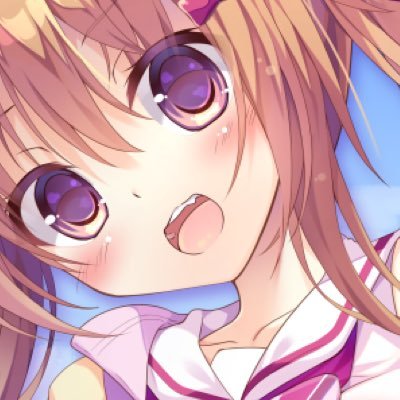 If you want to boost the illustration kawaiiness, I strongly recommend applying a shade of red on the girl's cheeks.
The illustration has gotten way more atmospheric by just adding three-dimensionality and redness on her cheeks!
3. Adding highlights with "Screen" layers.
The next step is to add highlights using a Screen layer.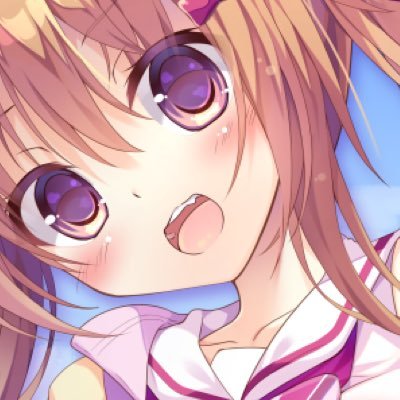 Screen layers are great to create soft-looking highlights. They're especially indicated for hair highlights. This girl has brown hair, so I'm using yellow, but I often use light blue when it comes to highlights.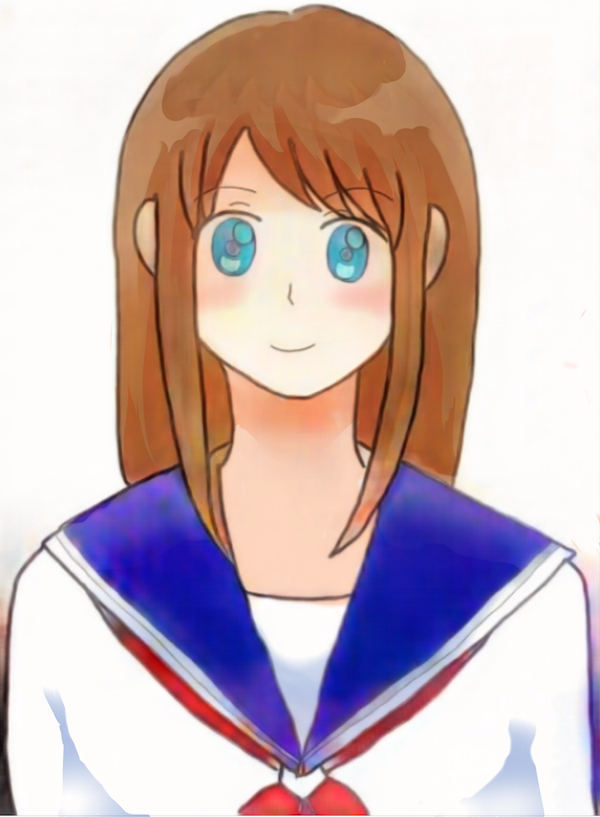 On pixiv Sketch, you can easily adjust layer opacity, so we should adjust it to make the final result look as good as possible.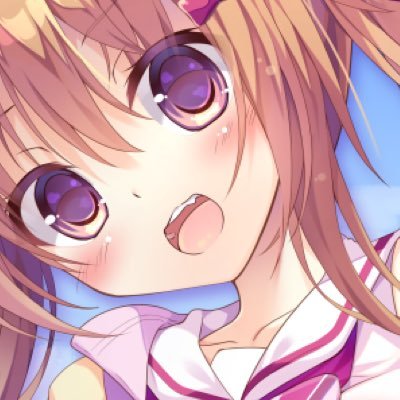 Like we did with shadows, we will start out with some gross highlights and erase the parts we don't need, little by little.
The highlights we just added gave a sense of depth to the picture.
4. Making the illustration dazzle with "Color dodge" layers.
There's another layer mode which is perfect for highlights: color dodge!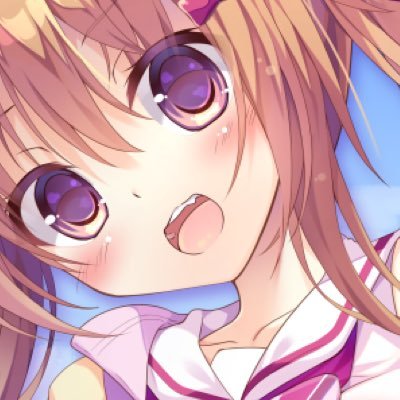 It's the perfect blending mode to give the illustration a glittery texture which resembles that of metal. With it, you can define all places where the light source hits hard.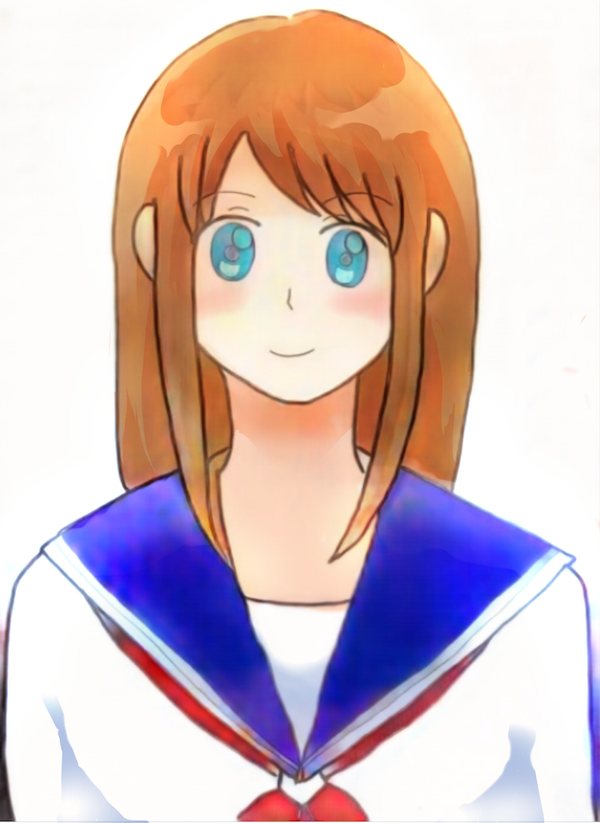 By adding one more type of highlights, the illustration started looking much more three-dimensional.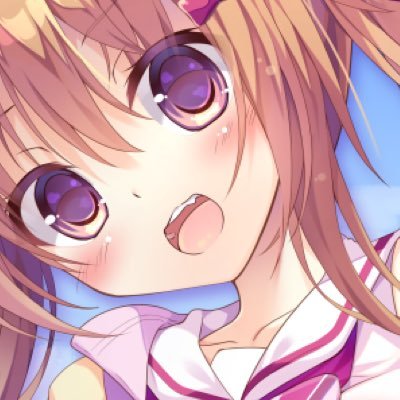 You can recreate a fragile atmosphere by adding this kind of highlight on the edges of her hair and body. It's an easy technique to improve the quality of your illustration!
5. Adjusting colors with "Overlay" layers
The blending mode we are going to use next is called "Overlay". We are going to use it to make some small color adjustments.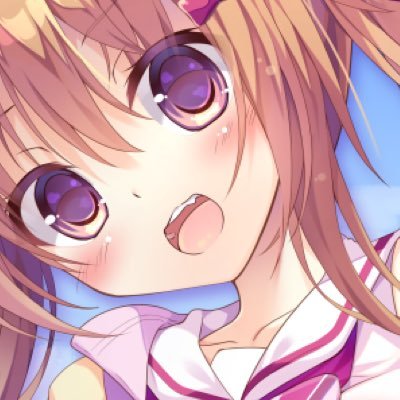 By making some small adjustments, the illustration can look even better. We can make her blue collar reflect light, and make her face have a better complexion. Overlay layers make the best use of the colors of the layers below, so they're the best when it comes to color adjustments.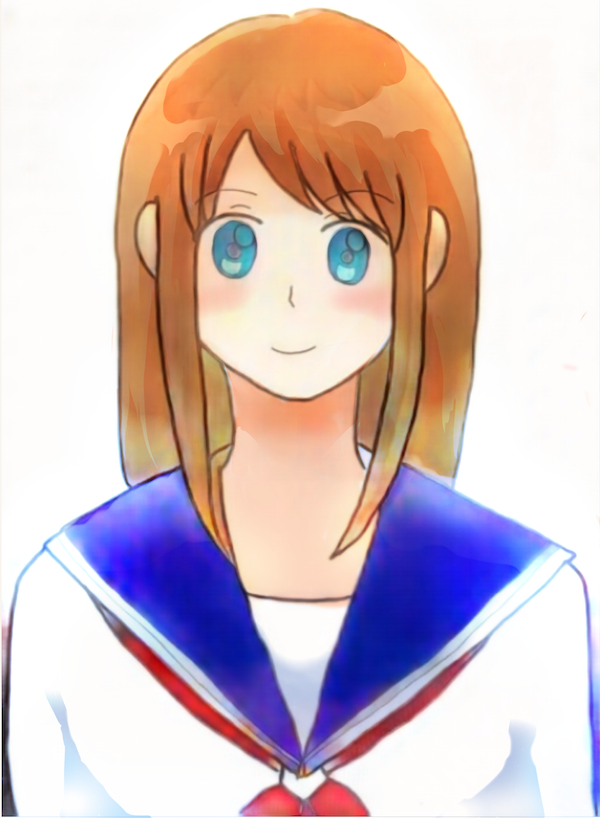 I have the feeling that some basic color adjustments made this illustration look way more expressive.
6. Brushing up the eyes with "Multiply" layers.
When we're done brushing up the illustration to some extent, we can finally move on to the girl's eyes.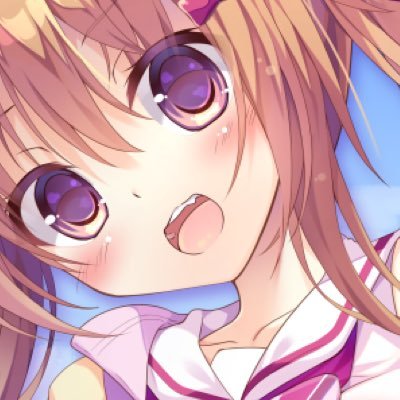 The eyes are usually the part that I put the most effort into. I think the best way to proceed is to create a lot of new layers and make the necessary corrections. Sometimes I create 20 new layers only for the eyes!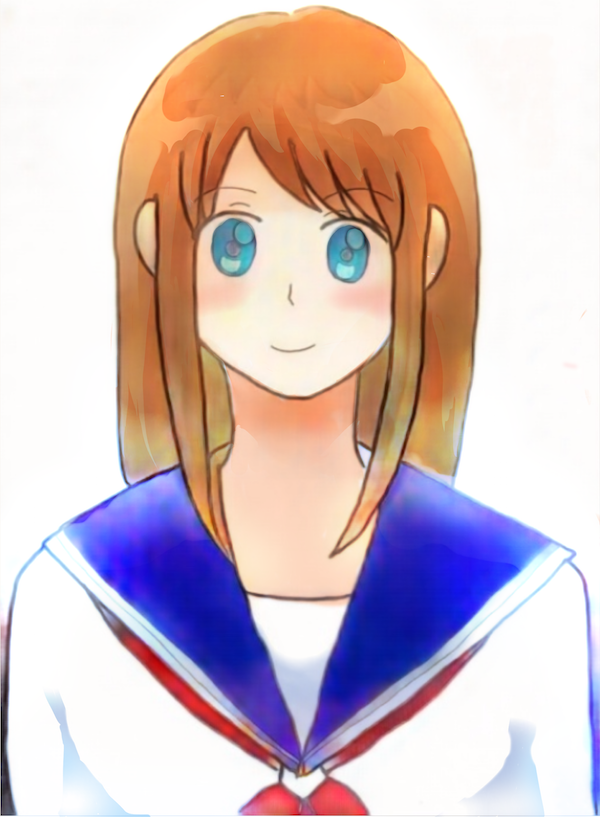 First of all, let's use a "multiply" layer to make the whole pupil darker. The next step is to use the eraser tool with increased transparency to erase the lower half of the pupils. This way, you can easily create a nice gradation effect!
7. Brushing up eyes with "Screen" layers
The next step is to add highlights to the eyes using a "screen" layer. We will express the highlights inside her pupils using a soft white brush.

The character's face comes to life as soon as you add highlights to her eyes!
8. Polishing her hair, cheeks and eyes with "Normal" layers
In order to recreate a more soft and polished feeling, we add some more highlights using a "normal" layer.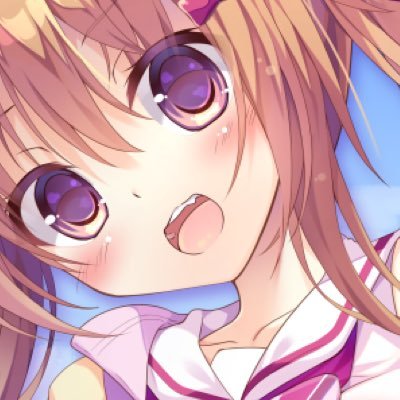 With a soft white brush, I add highlights to her hair, cheeks and eyes. This will boost her cuteness!
Adding this kind of highlights or skipping them makes a huge difference! It's a bit of a ruse, but using this technique really allows you to bring out the cuteness of this girl!
9. Finishing touches with "Screen" layers
We will use a "screen" layer for the finishing touches.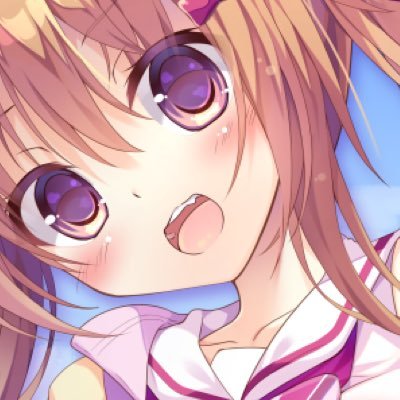 Lastly, let's make the overall atmosphere convenient. I will add highlights throughout the whole illustration. It's a nice way to cheat when the lineart didn't come out so good!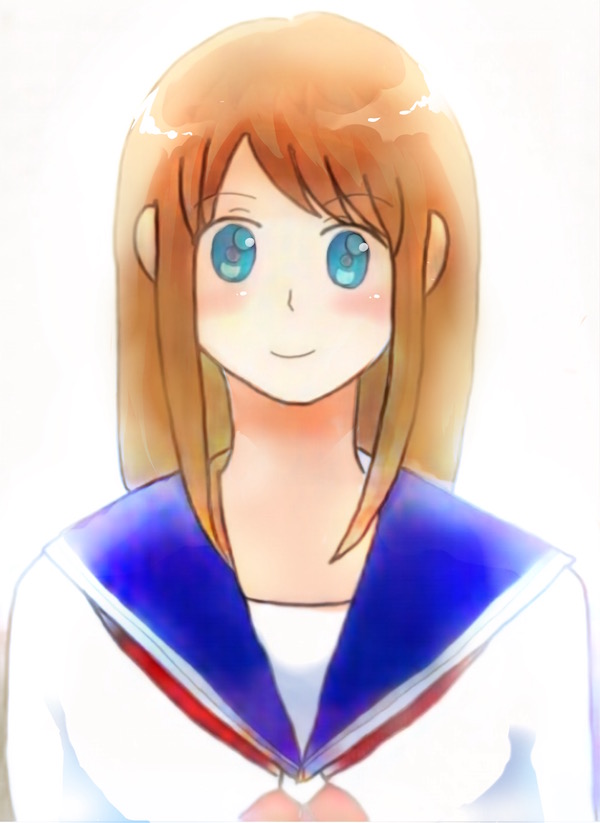 By adding highlights and partially removing the outer lineart, the illustration now has a very dreamy feeling. Now it's on a whole new level of completion.
The illustration brush-up is complete!
The ones below are the final illustrations, with all the highlights and shadows!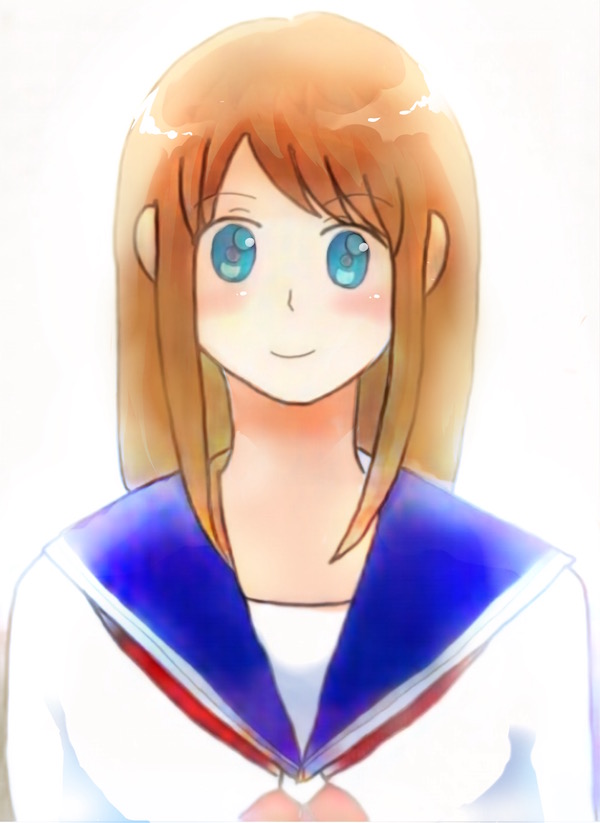 This one is Kinokomushi's illustration. It portrays a beautiful girl, and the overall atmosphere is very soothing. Both shadows and highlights look extremely natural. You can tell she is a pro!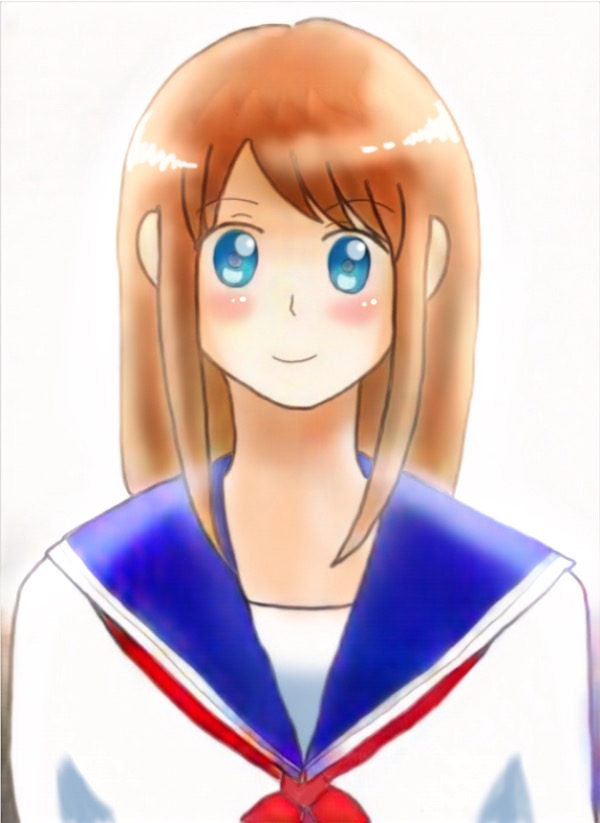 This one is Kondo's illustration. Compared to Kinokomushi's, the quality is still inferior... But you wouldn't say this is someone's first try using blending modes...! The difference between the completed illustration and the auto colored one is impressive.

Moreover, it only took 2 hours from coloring until finishing! Thanks to auto coloring and Kinokomushi's precious directions, I was able to complete a fascinating illustration in no time!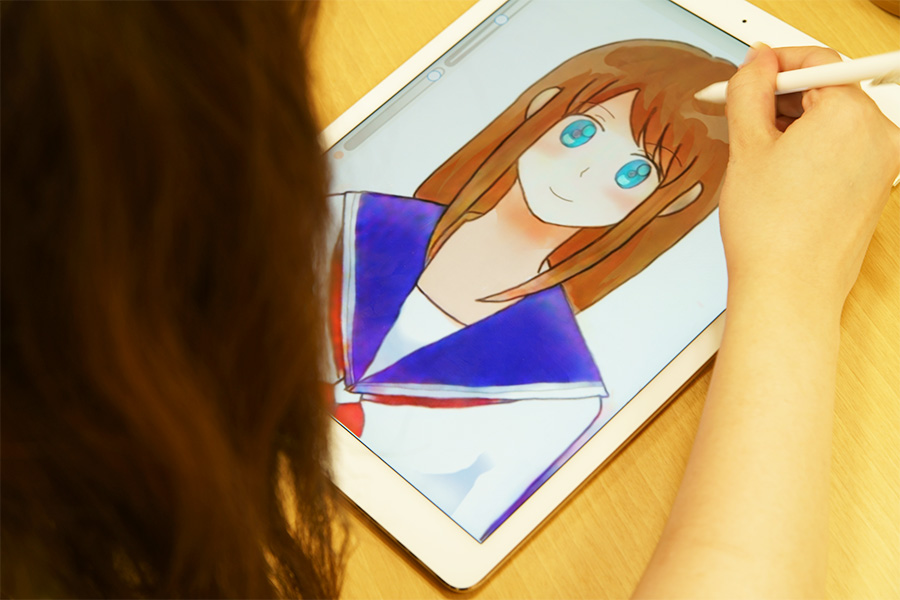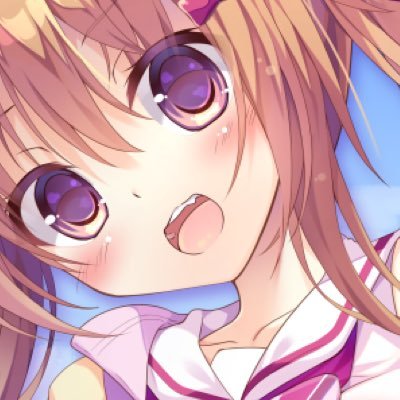 The coloring process is usually quite codified, so it can get boring from time to time. However, thanks to auto coloring, you can skip the boring part and only worry about finishing touches! How cool!
Thanks to the auto color function, a girl with no artistic taste could pull off a fascinating illustration!
Thanks to pixiv Sketch auto-color function and to Kinokomushi's precious advice, a girl with no artistic taste whatsoever managed to pull off an illustration that doesn't look half bad!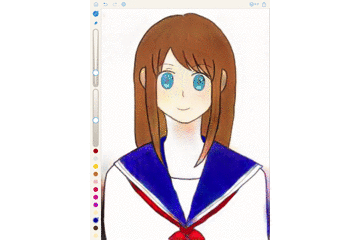 When you compare all steps like this, you can really notice that the illustration has a completely different feeling after brushing it up! I won't say it looks like something a pro will draw, but I am very satisfied with the unexpected results. I tried my hand at coloring, using blending modes for the first time... And drawing has never been funnier!

pixiv Sketch  auto-color function is currently only available on the web version of the service, but we're planning to implement it into the app in the future. If you're like me and have no artistic taste, or if you enjoy drawing but you're not very good at coloring, you should definitely try it out!