How do non-Japanese otaku live? Thailand edition - Censorship, censorship everywhere!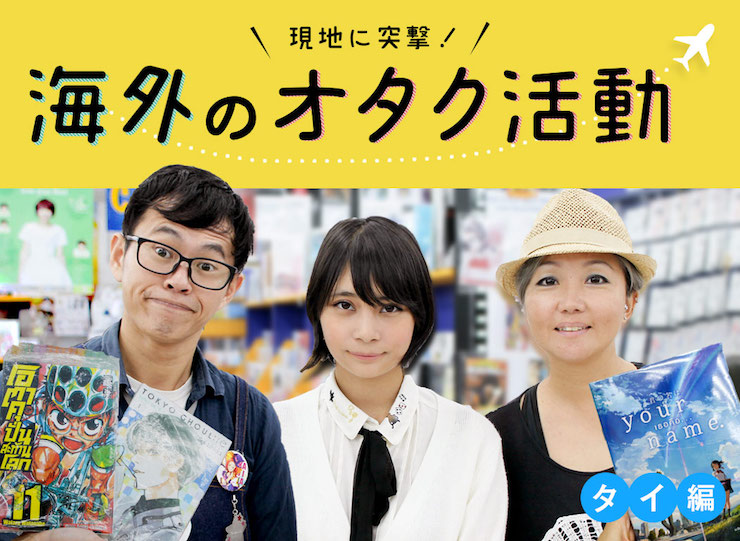 Interview, article and editing by Hitomi Sakuma
Welcome to the second installment of
How do non-Japanese otaku live?
This time, we visited Thailand and its newly opened "Thailand Game Show"! We paid a visit to Bangkok Animate store, which opened last year.
This time, we interviewed:
- The Twitter celebrity and Animate Bangkok store manager, Mr. Ootani
- 19 years in Bangkok and counting! Cosplay magazine "COSMag" former editor-in-chief Geno
- Thai cosplayer NaSi
We talked to these maximum experts of geek culture about the otaku life in Thailand. Please enjoy this article and find out how otaku people spend their days in Thailand!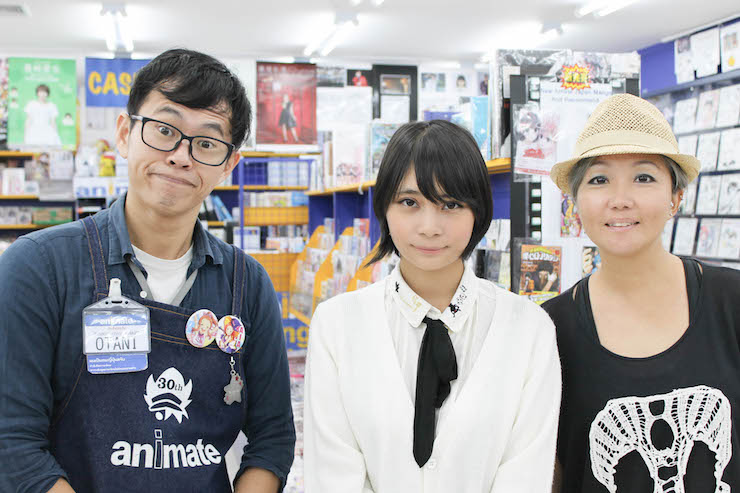 Not enough voice actors... The world of dubbing in Thailand
── What's popular in Thailand right now?


geno: Games are especially popular right now: Final Fantasy XV, NieR: Automata and the mobile game Onmyoji.

NaSi: Actually, the Japanese version of Onmyoji is way more popular than the Thai version.

── And why is it?

NaSi:In the Japanese version, they use many voice actors. However, in the Thai version there are only a few veteran voice actors and as a result the voices sound all the same.

Ootani: In Love Live!, a single voice actor is performing three characters.
── What! I couldn't imagine something like that happening in Japan...
geno: Although there are a few training centers for voice actors, I feel the present atmosphere isn't right to nurture the next generation.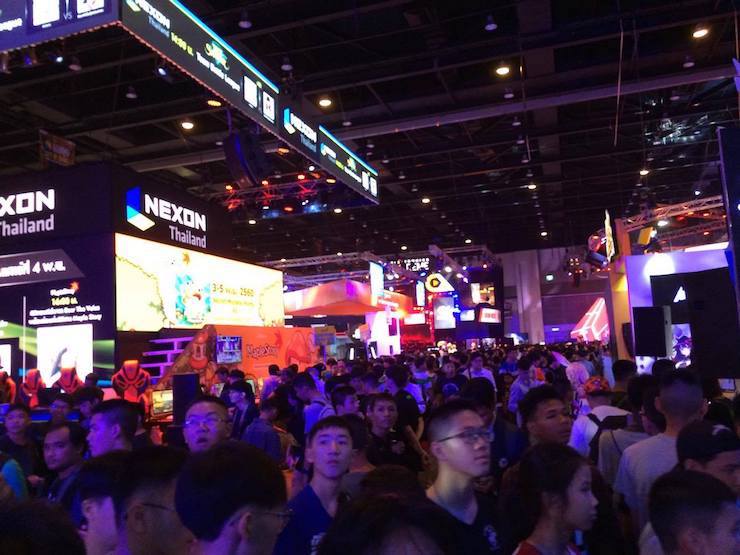 ── In the Animate store in Bangkok, what percentage of the contents is in Thai and what percentage of them is in Japanese?


Ootani: 80% are Thai, 20% are Japanese. There are so many Japanese publications translated into Thai! Local companies are getting the licenses for anime and manga, preparing the publishing environment. That's why we could open an Animate store here! Even new publications are available in Thai 3 months after they're released in Japan.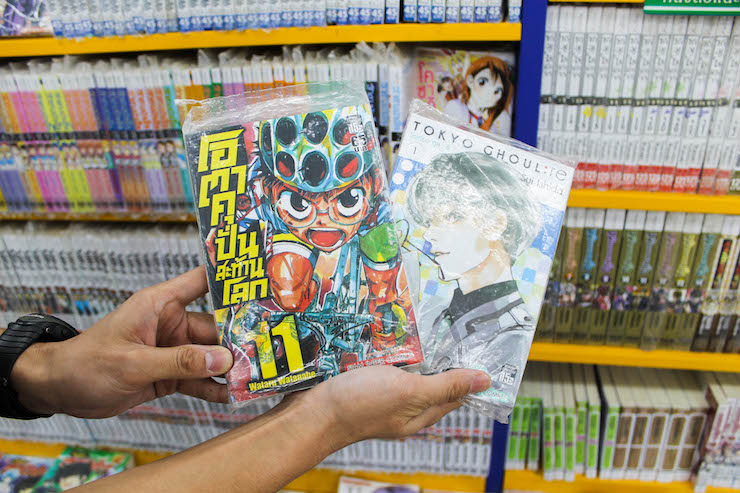 ── Is there any difference between what's popular in Japan and what's popular in Thailand?


Ootani: What's popular in Thailand strictly depends on the presence or absence of a Thai localization. I think there are many idol games for girls in Japan, but the most popular here is 100 sleeping princes & the kingdom of dreams (Yume-100).

NaSi: In Japan, different people tend to go crazy about different works. However, in Thailand, everyone seems to love the same thing! Re:Zero Starting Life in Another World had an incredible success.

Ootani:That's right. For a certain period, everyone seemed to be a Love Live! fan.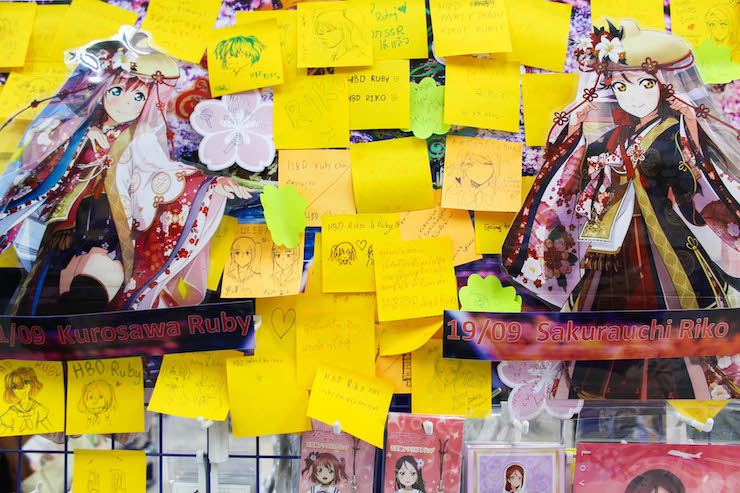 ── I see. So popular contents are not diversified like those in Japan.


Ootani: Exactly. The current booms are Sword Art Online, the Macross series, Digimon and Pokemon. All of these are way more popular here than in Japan! Cover Dances are also popular.
Yes, I am an otaku!
── How are Japanese otaku and Thai otaku different? 


geno: Thai otaku do not hide the fact that they are otaku.


Ootani: People are not ashamed to wear their favorite otaku t-shirts in their everyday life, for example, while riding a train.

NaSi: You can also ride a train while wearing cosplay.

Ootani: This one time I jumped on a train and I met Lum from Urusei Yatsura.

geno:And the other passengers don't seem bothered by it. Instead, they want to take a picture with them.

──  How tolerant!

geno: It goes without saying that people don't need two different social media accounts. Many people can't be bothered to log out and log in over and over.


NaSi:
I'm one of those people.
I can upload anything to my personal account.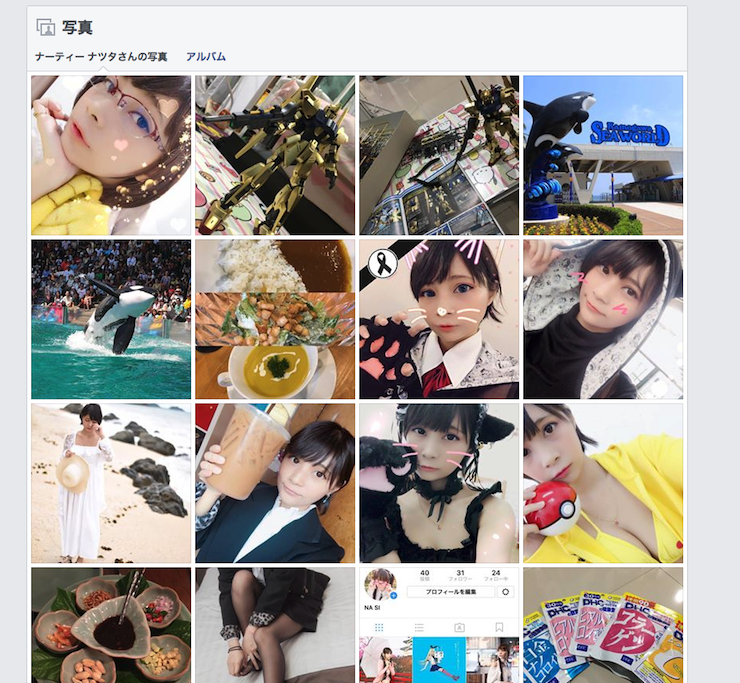 ── Thinking about it, many Japanese otaku hide their true identity. Why is Thailand so tolerant towards otaku?


geno: I think otaku people care about being found out only in Japan and Taiwan. Here in Thailand, cosplay events are held at regular malls. Many "regular" people also attend, even families with children.

Ootani: Tourist from European and Middle Eastern countries often comment with "Cool!" and start actively talking to the otaku.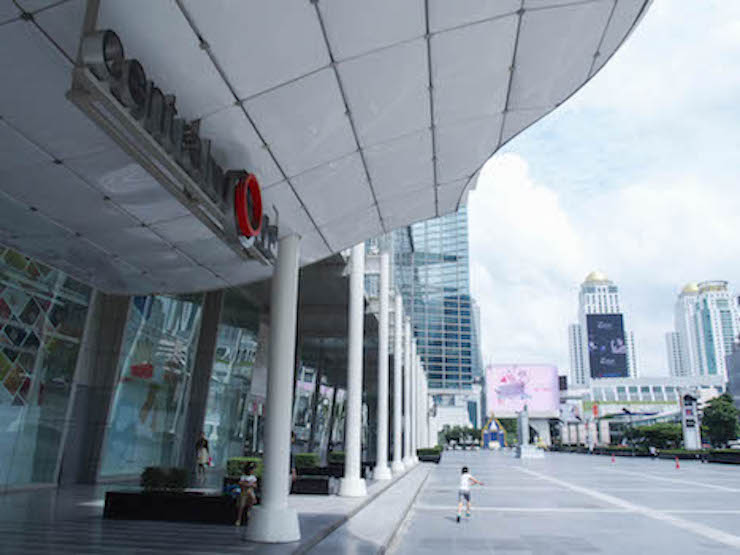 In Thailand, otaku news are on Facebook!
── In Japan, anime news is often found on Twitter. How does it work in Thailand?


NaSi: We use Facebook! My timeline is full off anime scenes, short videos and so on.
For example, if someone posts a cute illustration of Rem (from Re: Zero) and someone else comments it with "I want her to be my bride!" or something like that, even people who don't know the anime will see that illustration on their timeline and probably wonder who that cute girl is. So they look her up.

Ootani:People usually post on Facebook once or twice daily, so it's easier to keep up compared to Twitter. Bangkok Animate Facebook page has 85k followers! Twitter has only 15k.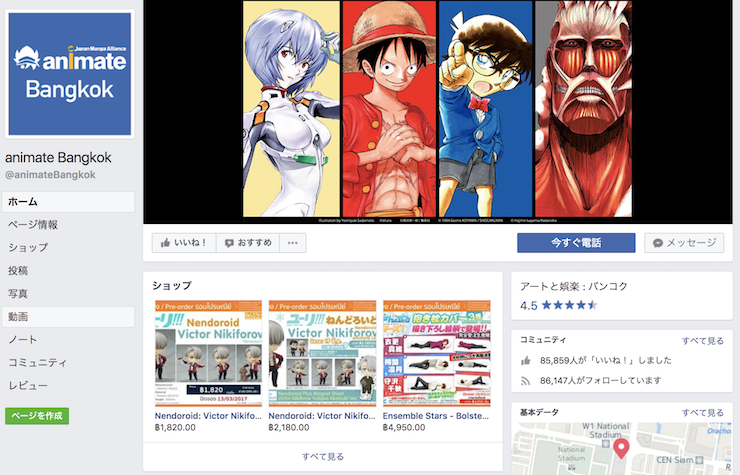 ── In Japan, people tend to use Facebook in a more "official" way, for example for business. Also, Japanese people usually hide being an otaku, so it's almost unfathomable for them to use Facebook like Thai people do!


NaSi: Facebook is not that serious in Thailand. We all use very random names to register, and we all post whatever we like. Another social network that we use is Instagram! Thai people love taking photos and selfies.
Also featured in that famous anime! About the Thai selfie culture
geno: Many people set their own picture as a wallpaper. They like to have their pictures taken and also to take selfies.


Ootani: There are also many boys wearing girl's clothes. The gender gap is inexistent!

geno: That's true. Boys wearing girl's costumes often appear in cosplay magazines too. I can't imagine the same thing happening in Japan...

NaSi: There are so many cute cosplayer boys! Cosmetic surgery is very popular in Thailand. Some people change their nose and eyes when they're still in high school!

── That's incredible! Thai beauty technologies are so advanced.

geno: And there are many clinics, too. People don't hide the fact that they had surgery. In fact, they talk about it pretty freely!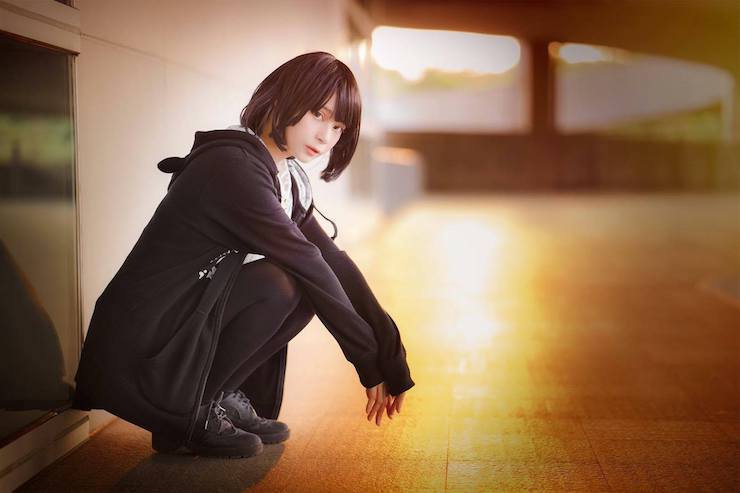 ── When you're beautiful, taking selfies is a lot of fun.


NaSi: Everyone in Thailand loves taking selfies, not only otaku people. We can't have too many apps on our phones because we're always taking pictures...

Ootani: The Thai representative Phichit Chulanont, appearing in the anime Yuri on Ice, is often portrayed taking selfies. He also posts a lot on social media! He's really a representative of Thai culture.
geno: Yes! Who made the anime must have had a solid grasp on Thai culture.

── Wow, amazing!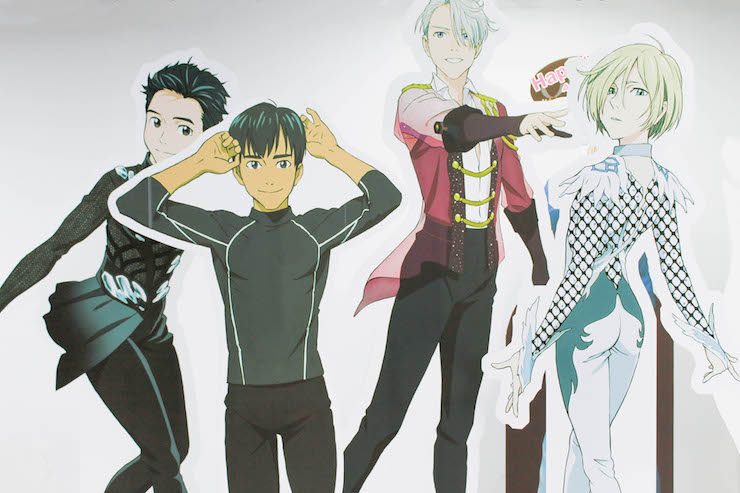 "I Want To Eat Your Pancreas", from romantic novel to horror!? About Thai translations
── Many Japanese titles have been translated into Japanese, but I guess it's hard to grasp the exact nuance of some of them.


geno: There's actually a very famous mistranslation story! In Attack on Titan, Lance Corporal Levi announces to be "the rascal of the kingdom", but in Thai, they translated it as he were from the kingdom of Rascal. 

Everyone: (laughs)

Ootani: Recently, the Japanese novel I want to eat your pancreas became a hot topic because of the horrific nuance of its title. Maybe they should have gone with a slightly less literal translation? People were surprised that a book with such a beautiful cover could have such a splatter title.
タイでも近日「君の膵臓をたべたい」が上映されるらしいのだが、タイ語のタイトルが直訳すぎてもっぱらホラー映画と認識されているらしい…

むしろタイはホラーが人気なのでスタッフの間で変に期待が高まってるので訂正してあげた方がいいかな… pic.twitter.com/eP8BLeURdy

— バンコク店 店長@animatejma (@animatejma) 2017年10月6日
geno: It's always hard to translate expressions that are unique to Japanese. For example, nagakuhosoi. In an idol movie, a character asks the other "Do you enjoy being so superficially popular?", but since in Japanese nagakuhosoi also means "long and thin", it was translated as "Do you like thin girls with long hair?"


── On the other side, are there any really good translations? 

Ootani: Detective Conan was translated splendidly! In order to express the Kansai dialect spoken by Heiji Hattori, in Thai he speaks in the Isan dialect. 

── That's so cool! That way, the character can preserve the same atmosphere of the original work.
Censoring cleft chins!? About the severe restrictions
Ootani: I wish they broadcast more anime on the air. At the moment, only a few are available on TV: Ikkyū-san, Doraemon and Detective Conan. If anime were accessible to regular people, they could spread even more.
NaSi: Also, Thailand has very strict regulations regarding nudity. Both cleavage and male nipples are usually censored!


Ootani: There was this scene in Dragonball. Goku uses the Kaioken attack and his clothes come off... Revealing a mosaic effect! (laughs) It makes you wonder "what kind of obscene technique is that!"
Ootani: The cleft chin of a character from Ikkyū-san was also censored.

NaSi: True! They're hiding his chin.

── What? Is it because it resembles an ass crack!? (laughs)

Ootani: Exactly. Apparently, this kind of censorship only exists in Thailand.

geno: 
Tobacco and alcohol are also regulated, so can you imagine if a character with a cleft chin was smoking a cigarette? Here it would be deemed such an obscene scene.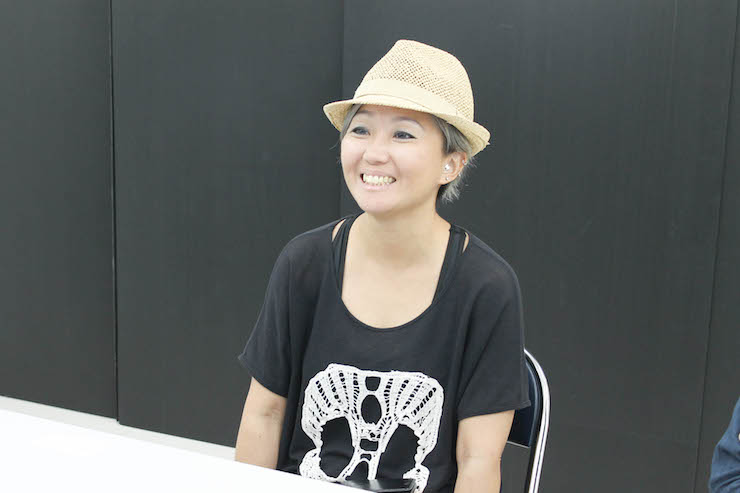 ── What happens with R-18 doujinshi?


NaSi: There aren't many R-18 doujinshi publications here. Erotic illustrations on the cover and inside the magazine are usually hidden by white lights and big letters. If a Thai person wants to read an erotic doujinshi, they have no choice but to go to Japan and buy it!

── Since you're so accustomed to strict regulations, don't you feel a bit of aversion to extreme depictions of sexuality and violence?

NaSi: Not really. On the contrary, I think they're pretty refreshing! There is no such thing in Thailand! I'm always pleasantly surprised. (laughs)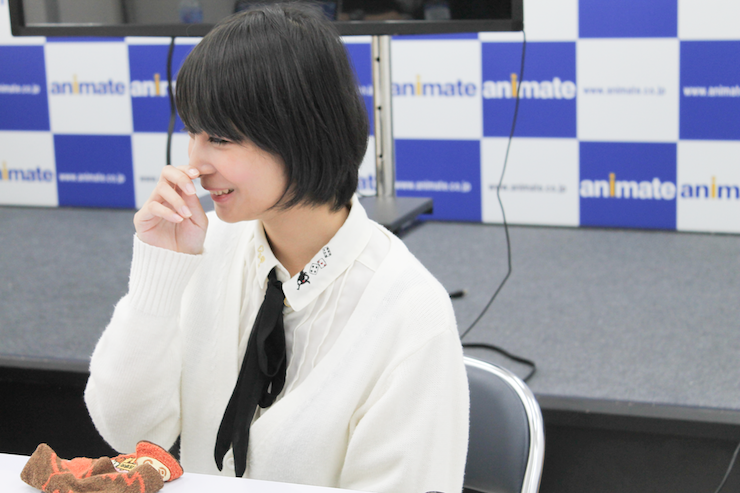 ── By the way, are BL (yaoi) and yuri contents popular in Thailand?


Ootani: They're as popular as they are in Japan. The only problem is... While Animate shops in Japan usually have plenty of shelves dedicated to BL and yuri titles, here in Bangkok we only have one shelf. This is because we can only handle licensed titles.
Ten Count by Rihito Takarai sells more than 700 copies every month. It sells way more than One Piece! Top products in Japan are also top products in Thailand.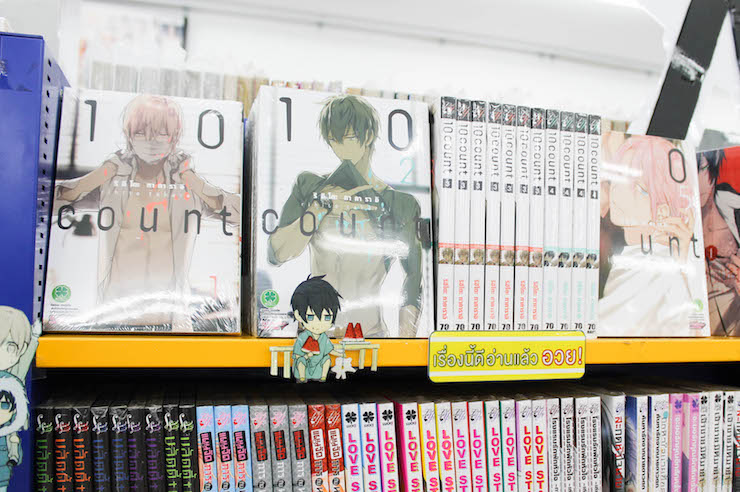 ── It feels very close to Japan. However, because of all the limitations and restrictions, I think many people would prefer to read the original.


Ootani: Maybe that's why so many people are studying Japanese! It's a good motivation, I think.
No matter how strict limitations are, anime is anime!
This is what NaSi replied when I asked: "Why do you still love anime so much despite all the regulations and censorship?"

"Because I love anime. Even if I don't understand Japanese, I love anime. I love being dragged into their beautiful world, it's so exciting! I don't care about the limitations, I will never stop watching them". Such a strong statement!

Once again, I realized that love overcomes all obstacles, even language barriers!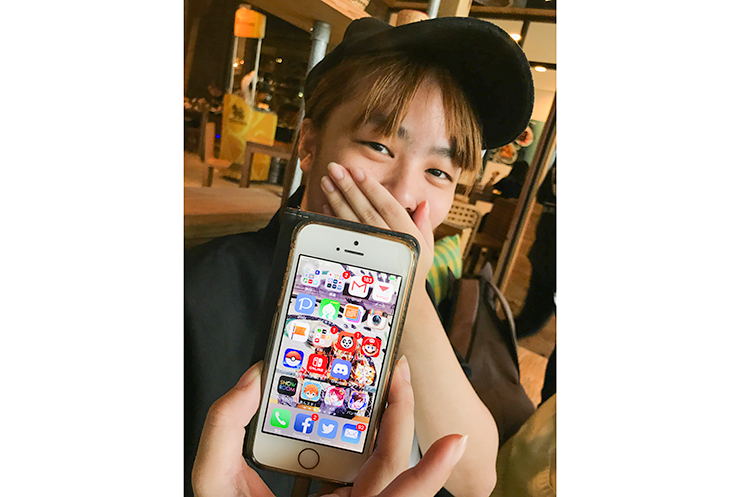 In this article, we gave you a glimpse of how Thai otaku spend their days. Please look forward to finding out what the next country will be!