Working as a product planner at Movic - Liking anime too much or too little are both a problem?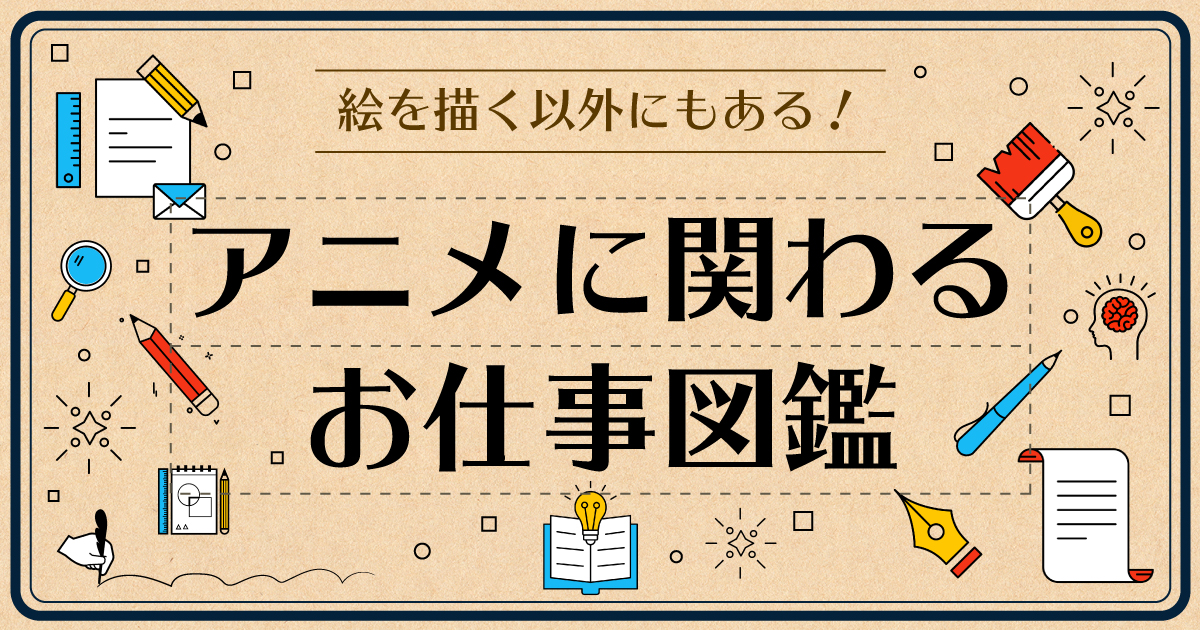 Interview by: Aki Naoe Photo by: Kazuya
If you like anime, but can't draw, there's no way you can get a job in the anime industry... right?

Actually, there are tons of jobs related to anime that aren't involved in the creation of the anime itself. In this series, we interviewed several people with anime related jobs.
In this special first article, we talked with Hoshino, a product planner working at Movic, a company that makes merchandise for various anime.

She worked on merchandise for Detective Conan and Bungo Stray Dogs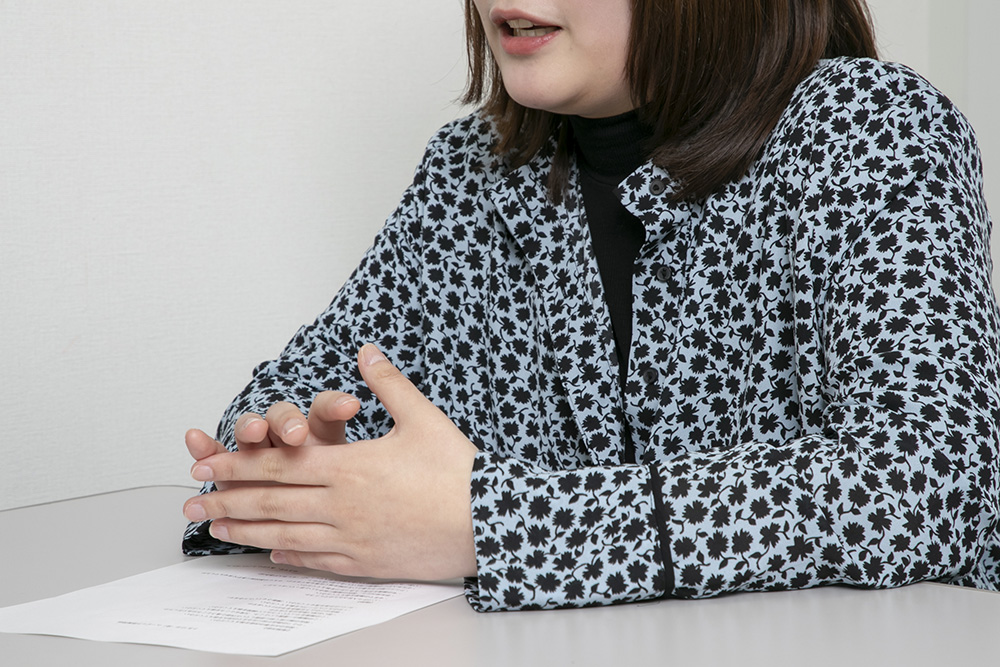 ── Please tell us about your job.

We think of new anime merchandise, and after getting permission from the copyright holder, create that merchandise. We think about how to make merchandise that not only matches the tone of the original work, but also adds to the fans' enjoyment.

── Can you tell us how one piece of merchandise goes from conception to market?

Once it's been decided what anime we're making merchandise for, we work with our designers to decide what kind of merchandise and illustrations will appeal most to our target audience. We present our ideas to the copyright holder, and get their permission to make those items. After that, if we get permission, we make test items at the factory. The copyright holder checks (inspects) the test items, and we get the go ahead to sell the actual product.
At the same time, we're promoting products and have to keep an eye on how interested our customers are in certain items. We also hold fairs at stores like animate to coincide with new products going on sale. My job isn't just product planning, but also figuring out how to sell our merchandise, too.

── What's the hardest part of the production process for you?

The hardest part is the planning stage. That's when we have to decide what kind of merchandise to make for what anime. Once that's decided, the rest of the process is set in stone, so it's not that difficult. Deciding is the hardest part.

── How long does it take to go from the planning stage to having your product on store shelves?

It depends, but we've made products in less than 2 months before. But when we have large scale merchandise that we're promoting with an event, it can take as long as half a year.
For example, I'm in charge of merchandise for Detective Conan. The premiere date for the merchandise has been postponed, but we've been planning since fall of last year.

── You're working on merchandise for Detective Conan. Do you feel any pressure when working on merchandise for such a beloved series?

Detective Conan is really popular, so I feel a strong sense of responsibility. There are a lot of companies making Detective Conan merchandise, so I think about how we can create truly special merchandise for the fans.
After merchandise releases, I always spend a lot of time checking the response on social media. I'm so happy when I see customers saying "This is so cute" or "I'm definitely going to order that."

── Does the type of merchandise you make depend on the fan base?

If it's a family show, we might focus on making items you can use in daily life, and so on. As for fans who really like a specific character, the demand for acrylic key chains and standees is very high. Collectables are really popular.
For something like Bungo Stray Dogs, where the characters each have devoted fans, we make things like badges and the like.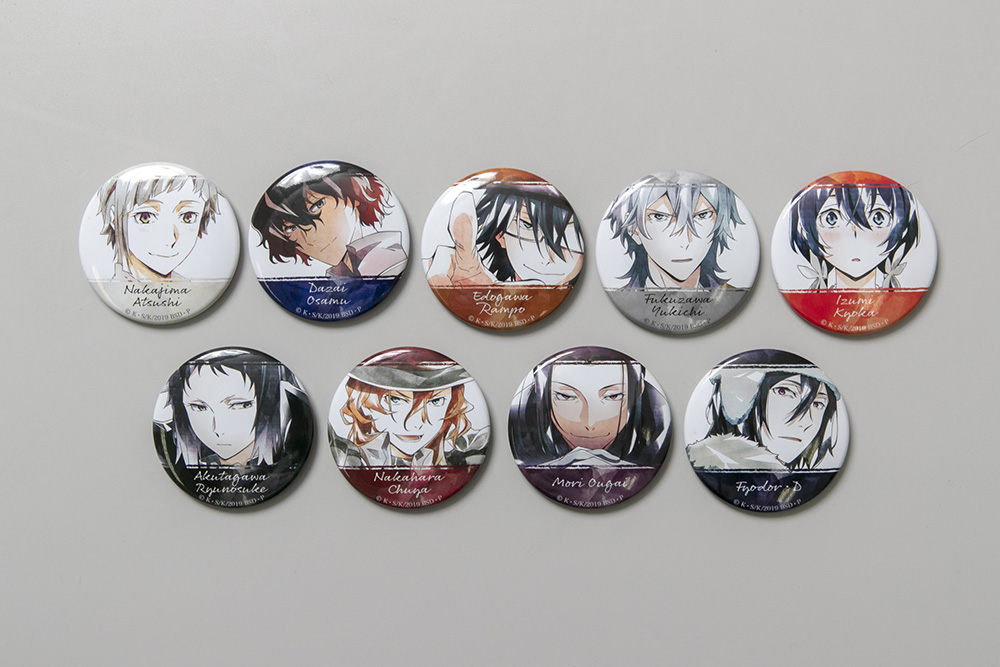 ── Have any of your recent products had a big reaction on social media?

The stuffed animals we made for Bungo Stray Dogs in February of 2020 got a big response. They're based off of Beast Beneath the Moonlight and Rashōmon. We recreated illustrations from the app game, "Bungo Stray Dogs: Tales of the Lost" as stuffed animals. In the illustration, a child in kindergarten is holding them, so we decided to make them about that size. At that size, they're easy to bring to events or you can put them in your bag with just the head poking out, which I thought would be cute.
We put them up on the official Twitter page, and got an incredible response from the fans.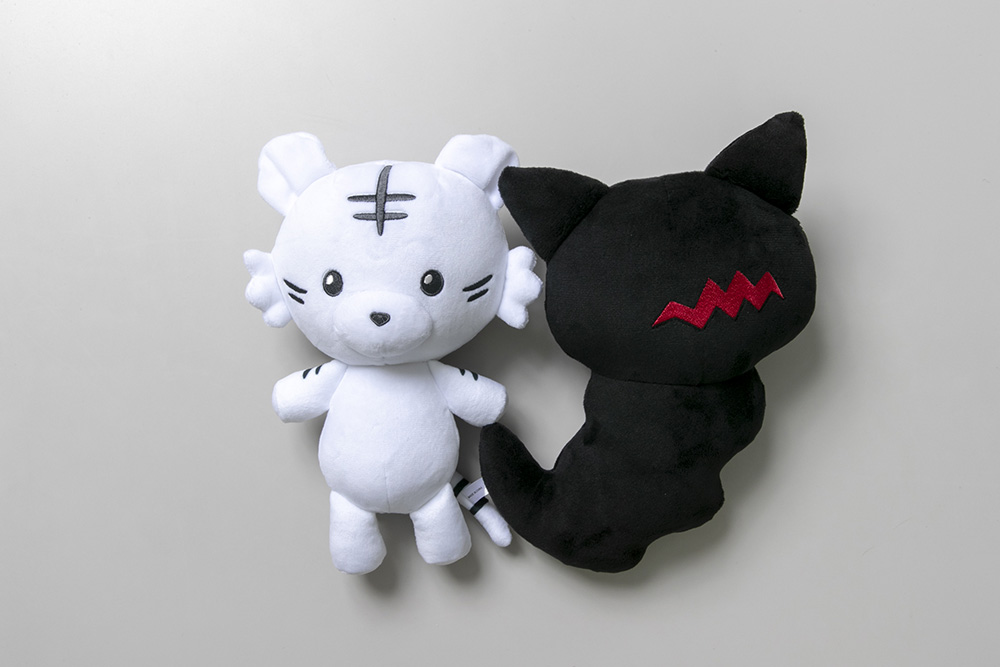 ── You must be busy producing all this merchandise.

It depends on the title, but when a new anime releases, we might create as many as 20 new pieces of merchandise. As for Bungo Stray Dogs and Detective Conan, even when the anime isn't airing, we're releasing 10 new products at once every 1 to 2 months.
Right now I'm in the License MD department. The person in charge of each new project is decided based on the work and company involved. As a result, I have a lot of personal discretion at my job, which I think suits me quite well. They decide who's in charge based one everyone's personal expertise. For example, if someone is into anime marketed toward men and has a lot of ideas for those shows, they'll be put in charge of projects mainly in that area.

── So, what is your area of expertise?

Actually, I'm not the biggest expert in anime. But, of course I knew Detective Conan and Bungo Stray Dogs, so I was put in charge of those projects.
As for the merchandise, the designer working on the Detective Conan products is a huge fan of the show. Her feedback as a fan is invaluable.

Using her experience as an idol otaku at Movic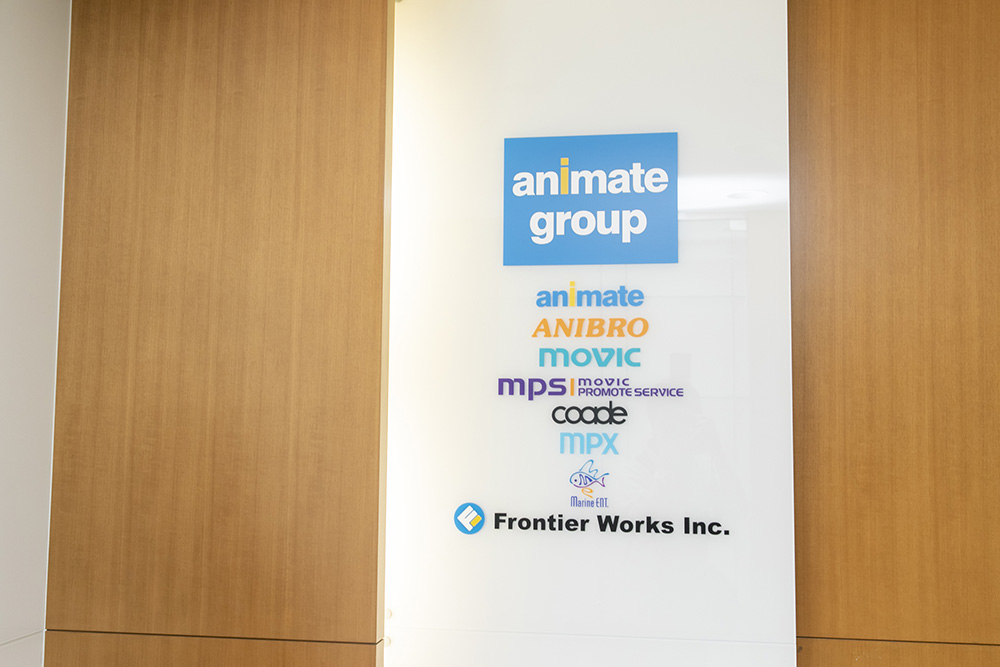 ── You say you're not an anime expert, but why did you choose to work at Movic?

I was interested in planning and producing merchandise. When I was job hunting, I wasn't focused just on anime merchandise, but also music and movie merchandise as well. I first heard of Movic when I checked the brand name on some merchandise for sale at a movie theater.
Actually, when I was in college, I would make my own merchandise, like stickers and stuff, for my favorite idol. That was a lot of fun, so I figured I might enjoy a career creating merchandise. So, even though it was a different genre, I've been able to make my hobby into my job. Also, I'm applying what I learned studying logistics and marketing in my commerce courses.

── Since you started your job, has the way you watch anime changed?

I try to watch anime from a neutral perspective so that my thoughts are not too biased.
When you're planning a new product, you get a lot of feedback from the team who created the anime about what aspects were really special to them. I've come to see the emotion that I couldn't understand just by watching the anime.
I hadn't watched that much anime and I had never bought anime merchandise before. So when I started this job, I studied what kind of preferences our customers had and what kind of merchandise the fans wanted.
But, I had a lot of experience with merchandise made for idols, so that perspective was helpful. Right now there is a lot of anime about idol groups, and I think anime fans see their favorite characters in the same way someone might see a celebrity. Because of that, when I'm working on anime merchandise, I'm able to take inspiration from popular idol merchandise as well.

── Can you give an example of anime merchandise that takes inspiration from idol merchandise?

Instagram-style photo cards have been a popular staple of anime merchandise, but I get the impression that that trend originated from the photo cards K-pop fans made.
Polaroids, which were originally popular among fans of idols, have also entered the realm of anime merchandise. At Movic, our polaroid-style trading cards, called Pashacolle, are selling really well. Some other companies have started selling merchandise with that polaroid look, too.

── Were you surprised by the kinds of merchandise that anime fans want?

When I first joined the company, rubber key chains were selling really well, and I was surprised that mini character merchandise was so popular. As an idol fan, I had thought that merchandise with realistic depictions of the characters would sell better.

But everybody loves mini character merchandise. The Yuru Palette series at Movic is very popular.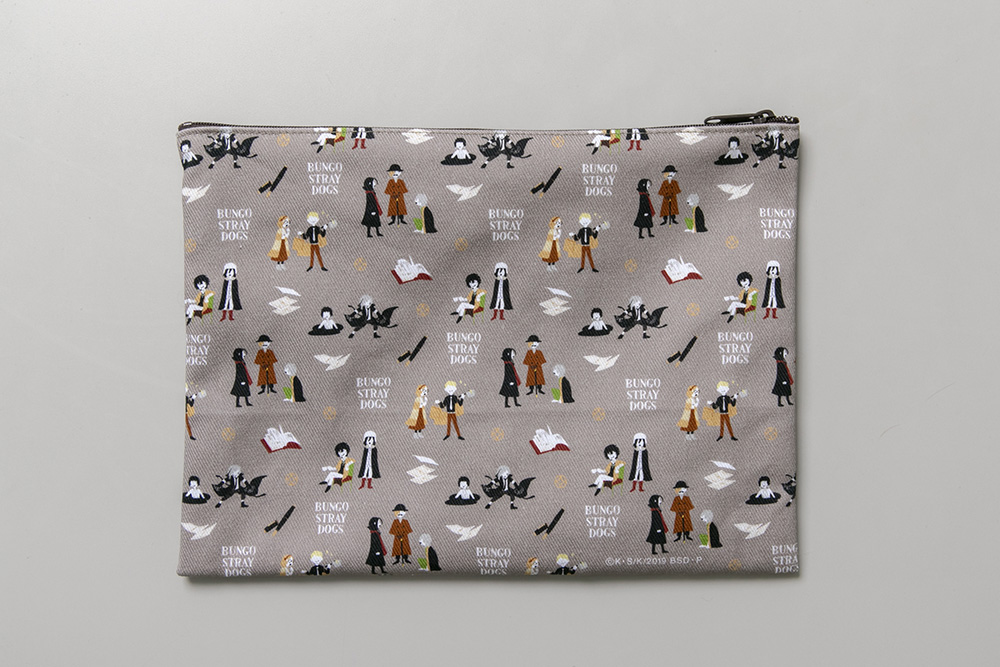 ── Have you found a balance between work and hobbies?

I think that's the most important thing, haha. No matter how busy I get, if I manage my schedule carefully I can make time.

── The copyright holders of anime are very busy, so that means merchandise companies must also be very busy. Please tell us what a day at your work is like.

I arrive at work at 9:30am and leave at 6:30pm. There are times when I leave late due to a meeting, but I try my best not to do overtime. At the latest, I leave by 7:00pm. Some people go out to eat together after work, but that depends on the person.
The factories we work with close around 5:30pm, so we try to finish up our work within that time frame as well. There have been many times when I'll call only to be told that they're closed already. I always take my breaks, too, and this work style really suits me.

What kind of person is suited for product development?
── On the company website, it says you guys are "surprisingly like a sports team." What is the company atmosphere really like?

A sport team...? I guess there's that side of the company, too, but the impression we give off is a little different now. Lately, people who have been at the company longer than me have been saying that our generation is too neutral. I guess we're not enthusiastic enough, haha. Of course, we're all completely devoted to our work, but we don't express those changes in our emotions on the job. As millennials make up more of the work force, I think the world is changing a lot.

── What kind of person is suited for a job in product development?

For quite a while at Movic, they've said that when hiring, candidates who love anime too much or too little are equally problematic. There used to be questions about anime on the entry test for the company, but people who scored 0% or 100% were both cut. Only people who were right in the middle got hired.
People who like anime a lot might join thinking that they can make the kind of merchandise they want, but that's not really the case. The anime belongs to the copyright holder, and they're the ones supervising the whole process. People who are too committed to their favorite character being portrayed in a certain way aren't a good fit at the company.
Of course, it's not as if liking anime is a bad thing. Having a lot of knowledge on the subject is wonderful. If you have a lot of input, you can make a lot of output, and you can pull from your previous knowledge. That really comes in handy.
But, people who don't know a lot about anime can also use that neutral viewpoint to their advantage.

── Are a lot of the students applying to Movic hoping to work in product development?

Yeah, because we're making merchandise, there are a lot of applicants who love anime and shop at animate, and so they want to make merchandise themselves.
Actually, I originally applied for the sales department. I wanted to apply for production, but at the time the production and sales departments were separate, and the application for the production department required you to draw up a plan for a design. That was intimidating, so I entered the sales division. But now the two departments were merged together, so I'm involved production, haha.
However, I heard after the fact that they weren't really looking for people who were good at drawing, but rather people who could more or less draw something neatly. In reality, product development doesn't involve drawing illustrations for the most part. When you're trying to explain your ideas, you need to be able to roughly sketch them out, but that's about it.
Anime is really popular right now, so there are a lot of different companies trying their hand at merchandise production. So, for people who want to give product development a try, now is your chance.

── What makes Movic stand out?

You can do a lot more than just making stuff. We also plan events and run stores. We also make more than just anime merchandise, and have a department dedicated to making merchandise for movies. You can work on everything from pamphlets to logistics. Being able to work on a product from conception all the way to sales is a strong point of Movic.

What's in your bag?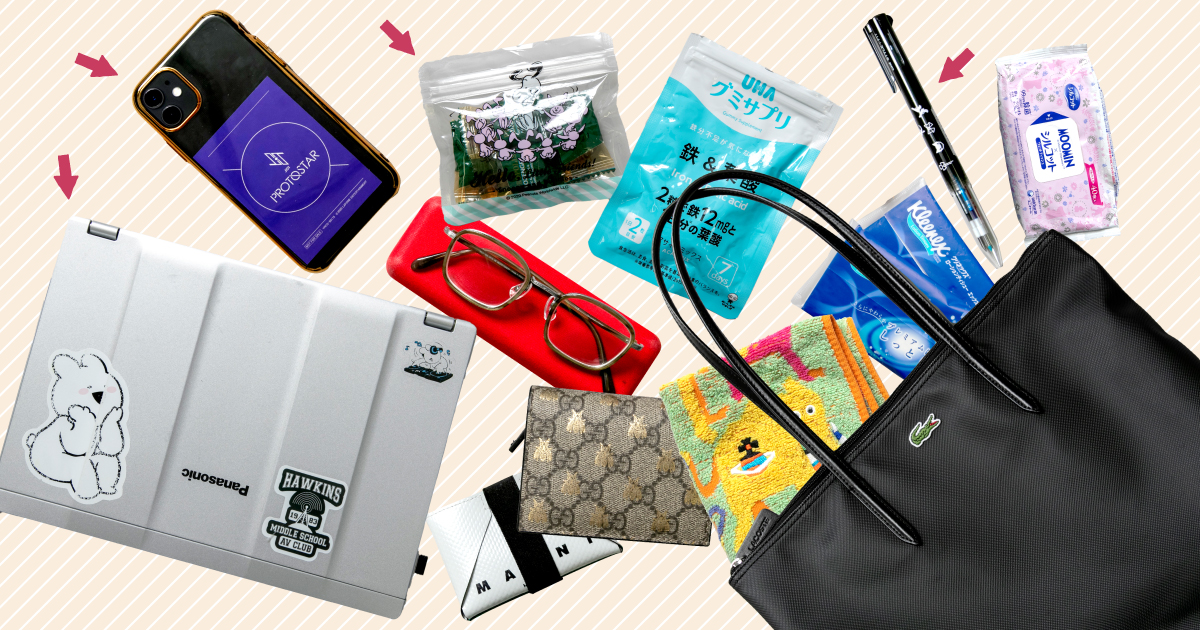 ── As a product developer, is there any item you can't live without?

Not that I can think of. I have to leave the office a lot, so I try not to carry too much stuff around with me. The company provides a laptop, and I always take that along.

── It's nice that you were allowed to decorate your company laptop with stickers.

It's probably not allowed, actually, but I did it anyway, haha.

── Do you use any of the merchandise you've made?

I use this pen. This is a piece of Bungo Stray Dogs merchandise that we made with Style Fit. Sometimes I use a non brand name pen, too, though.

── You have a lot of candy with you, too.

I buy it in bulk at Costco and then take a little bit with me at a time.

── What cover are you using for your smart phone?

I use a clear cover and then put a trading card of my favorite idol's newest CD in there.

── As expected of a product developer. Instead of using a case with a pre-existing design, you made one you can customize yourself. Thank you for your time!