Curry Zawa Kaoru's Creative Counseling - The title of "yume joshi" is a badge of honor, not a mark of shame.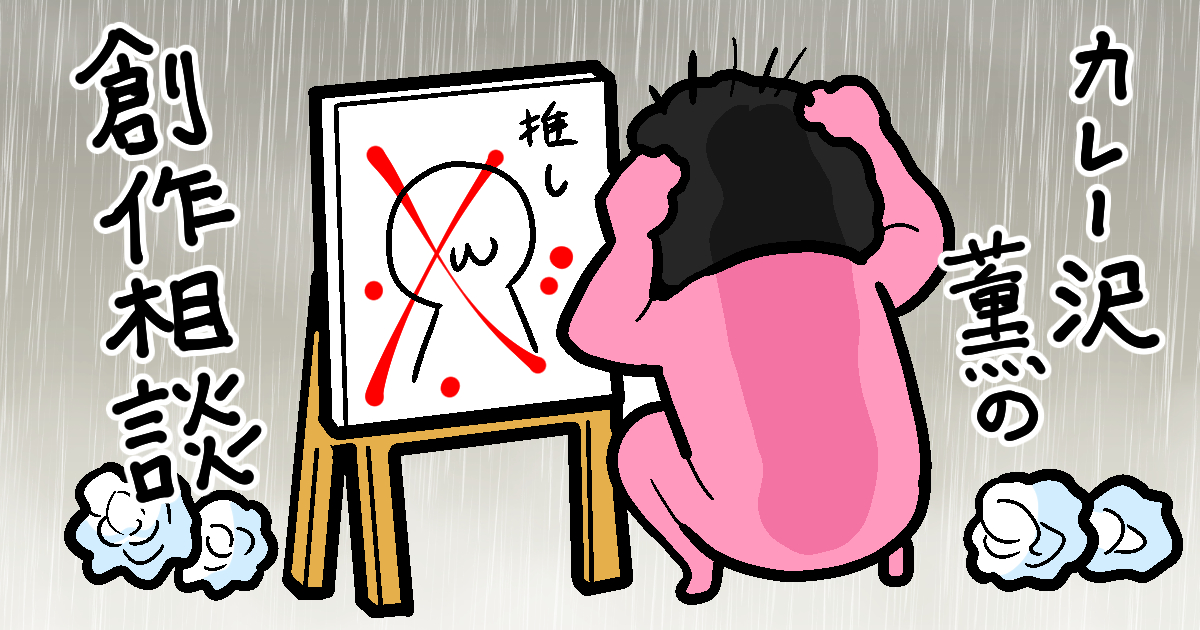 Article by Curry Zawa Kaoru
I'm worried I'll stop being able to proudly proclaim myself a "yume buta".
Thank you for coming to me with this question that would be completely incomprehensible to anyone outside of us otaku.
There's no better way to say it, so I used the words "us otaku". But these days, callously categorizing others and lumping them all together with broad terms is widely recognized as a source of online flaming.
Following the recent "bijutsukan joshi" ("art museum girl," an advertising campaign using young female celebrities to promote museum patronage that was widely criticized for enforcing gender stereotyping) controversy, it might just be best to legally prohibit gender-biased terms like these.
The reason why terms like "(something or other) girl" are not okay is because, in this example, it promotes the prejudice that women don't usually go to museums. The creators of the advertisement campaign may not be using the words "big burly men with balls of steel," but if they really believed that women regularly visit museums, they wouldn't bother creating this gendered term, would they?

Furthermore, the word "girl" itself still unfortunately carries negative connotations like "easily swayed by peer pressure" and "noisy". As such, the minute you use a term like "(something or other) girl", the people originally in that position are going to get defensive. They'll reflexively feel like, "Our position is going to be taken over by girls! Everyone, arm yourselves, quickly!"
It's like a depopulated village trying to recruit new residents, but then rejecting all who try to move there. An industry dropping terms like this, that make the veterans wary of the newbies, isn't going to be prosperous. 
After all, there are unfortunately still plenty of girls who find themselves without a place to fit in, be it in the library or art room, and end up shutting themselves away in the science lab instead. It's the year 2020. Isn't it about time we stopped bunching people together with gender-based labels?
However, while it isn't good to arbitrarily throw others into the "(something or other) girl" box, there is also "the right to label oneself." 
For example, the word "ugly" is not one we should ever use to describe another person, but we're free to call ourselves ugly. It's actually an offense against human rights to insist "You shouldn't call yourself ugly! All girls are pretty, pretty princesses born with a golden crown on their heads!"
Isn't the use of labels making your perspective narrower?
Of course, I can't recommend becoming increasingly negative by applying derogatory labels to yourself. But it's good to declare "I'm gonna be the fiercest 'ugly' chick there ever was!" and go about life taking pride in your labels, fearlessly facing both torrential rain and scorching heat without an umbrella.

I get the feeling that you're proud of being a yume joshi. In fact, I notice that established yume joshi often tend to refer to themselves with the more derogatory term yume buta, as if they're trying to be humble about how passionate they truly are.
That's great, but if you think things like "I really want to eat fried pork cutlet, but a true ugly girl would eat macarons at a time like this," letting your label influence your behavior, will turn into a case of the cart coming before the horse.
I also identify as a yume joshi who prefers bad-spirited heterosexual couples, but even now, I still wonder if one day I'll wake up in the morning with a sudden and burning desire to read BL.
If you're interested in delving into the world of BL, it will multiply the amount of material available to you. Just on pixiv alone, that would be by about 5 billion percent, and there's no doubt that it will broaden the horizons of your reading enjoyment.
However, the truth of the matter is, in identifying scenarios that turn you off, even within the realm of fiction, you can't escape the world and your perception of it continuously becoming ever narrower as you age. Even things like "a character over the age of 18 becoming sexually involved with a minor" or "the dominant male getting turned on by the sight of the submissive wearing an apron while cooking and interrupting the submissive's work to initiate sex."
I don't know how old are you, but assuming you're a decent age, the only thing I can think to say about you developing a taste for BL at this point is "I'm jealous!"
By the way, if you're still a minor, please stop wasting your time with "creative counseling" and turn your sights to something more fun. You're only young once, you know.
Furthermore, the fact that you noticed a BL undertone in your favorite character means that you discovered a new possibility for that character.
It's not a bad thing to have strong preferences, but the kind of "omnivore" who can enjoy BL, AU, gender-bender, etc. has a wide variety of material to enjoy, doesn't often come across stories that are a hard no, and can live their best otaku life.

Basically what I'm trying to say is, what you're so worried about is actually a good thing.
I think that the reason you're suffering such an identity crisis right now is because you take pride in the label of yume buta and are being held back by preconceptions like "Yume buta don't perceive BL undertones in non-BL characters" and "If I become interested in BL, I can no longer call myself a yume buta."

It's fine to want to be a purehearted yume buta. But if it means denying perfectly good things you're interested in and closing yourself off from an entire world that has just started to open up to you, you could say that the title of "yume buta" is no longer a badge of honor - it's becoming a mark of shame for you.
If nothing else, given that there is no shortage of people in this world who love to go around attaching shameful labels to women, let's at least avoid shaming ourselves, shall we?
The fact that you felt a BL undertone in your favorite character's personality hasn't damaged your yume buta medal of honor. Instead, you should take this as a chance to add another medal, that of a fujoshi (female BL fan), beside it.
In conclusion, my answer to your concern is: "Congratulations."