Curry Zawa Kaoru's Creative Counseling - "The speculation of others has made it impossible to enjoy the original work." That's because you're looking at things through someone else's eyes.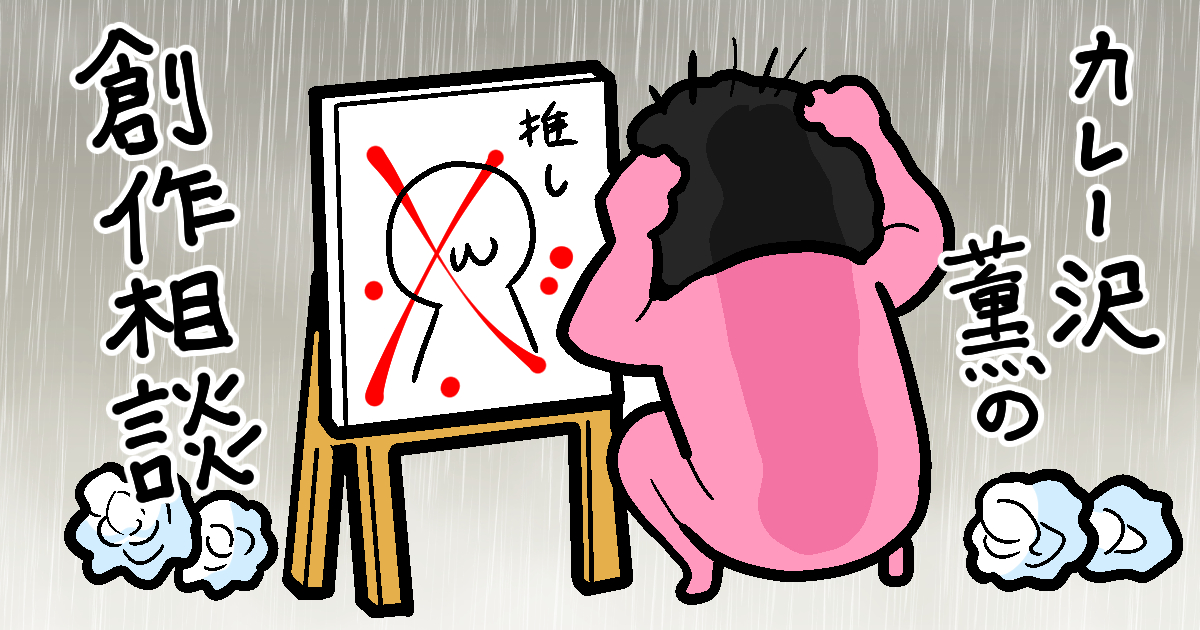 The speculation of others has made it impossible to enjoy the original work
I also love reading other people's opinions.
It's no exaggeration to say that the moment I come home after catching a movie, the first thing I do is type things like "what is Third Impact" in Google Search... and that's when the real fun begins for me.
However, I myself don't do much fan digging at all. Or rather, it would be more correct to say that I am unable to.
For example, in the popular mobile game Fate/Grand Order, historical figures or famous fictional characters appear in-game, but their true identity is often not revealed when they first appear.
It is instead undisclosed as the story progresses, but even before that, some players have fun wondering who they might be, based on the character's design and behavior, and look forward to finding out.
I myself can't do that. When the true name is revealed in the game, my reaction 90% of the time is like, "Who the hell is that?"
In other words, it doesn't matter how many hints and clues are sprinkled in the dialogues to encourage the player to make their guess. If the player doesn't know anything about the original historical figure, all they will think is "What's wrong with this character? And why do they speak all this poetical nonsense?"
Thus, in order to come up with your own theories, you need to have a broad knowledge.
Of course, there are not only social tests like "Who might this person be?" but also linguistics tests like "What does this particular line say about the character's feelings?"
Knowledge is not really necessary for the latter kind of study.
Contrary to what happens during proper tests, however, in everyday life, when you are watching a movie or a manga and find yourself thinking that the author might have hidden something important there, or that a certain line seems poignant with meaning, no one is there to whisper the right answer into your ear (the opposite would actually be quite annoying.)
You need to have the sharpness to realize that there may be something hidden between the lines, and the attitude to spark the doubt and try to figure out an answer.
I don't have the read-between-the-lines gene. If a character says that "the moon looks beautiful tonight," I figure he just means that the celestial body up there looks very pretty.
No matter how good the theories are, the original work is the only canon.
Speculation
 is something that can only be accomplished by those who have the insight to notice something that is not clearly stated in the original work, like Detective Conan when he delves deep into unconvincing cases.
Unfortunately, I didn't win the otaku lottery, but I'm still one at heart and I like to learn more about works and characters. That's why I'm grateful to the people who won that lottery and are kind enough to share their deep thoughts on the Internet for free.
When you say that the development you all witnessed was a bolt from the blue, it may sound like you're all just a bunch of angry otaku, disappointed for not being able to live on their delusions.
But there are only a few people who go as far as to completely ignore the original story, making up fantasies like having totally seen those two characters make out between panels.

There are way more people, however, who read deep into the original story and create their own theories based on their observations: the panels are 5mm wider apart than usual, which means the characters are kissing in between.
If the story takes a turn that ignores all the hints that they have gathered so far and if there is no follow-up to their theories, these avid readers may be taken aback, and the author's inability to make things square is often deemed as a lack of skill.

However, speculations and fan work are things that wouldn't exist without the original work and the canon created by the author.
It goes without saying that there is no such thing as fan work that is more canon than the original, no matter how good your theories are or if you use tags such as #looks official.
No matter how disappointingly the original story unfolds, that is the real thing, and no matter how good the speculations and fan work are, the real thing can't be beaten. It's the burden of those who have made it their hobby to play with what others have created; if you don't like it, you'll have to start creating your own original stories.

You're bothered because you're looking at things through someone else's eyes.
However, there are still fan work and theories with as much or even more soul than the original work, and even if they don't surpass it in terms of canon, they can still lure you in and, as in your case, influence your views of the original.
If you are swayed by other people's opinions, it means that you can accept them; if you like to read other people's theories, it means that you are flexible enough to listen to them.
However, the only good reason you may want to look into other people's thoughts is to broaden your own perspective.

If the only vision you have of your favorite character is him facing 45 degrees, you may feel the need to borrow the eyes of someone with a drone, who can look at that same character from above. Then you'll notice a side of him that you had never noticed with your own eyes.
Right now, you're blinded by the tweets, which means you may be looking at the original work or the fan work not with your own eyes, but through the camera of someone else's drone.
It's only natural to feel off: you cannot see what you want to see, because someone else is steering the wheel.
Instead of trying to forget about that person's point of view, try reading the original work with the tolerance of Goro Inokashira from Kodoku no Gourmet, while being mindful of looking at it through your own eyes. If you do that, you will be able to see a new side of the characters, a new fantasy: that'll make the story even more enjoyable.