"Lookism" and "Viral Hit" creator T.Jun reveals what makes a compelling webtoon - Going worldwide wasn't a conscious choice?!
Article written and interview conducted by Ichibo Harada
Originating in South Korea, webtoons are digital comics that are characterized by their vertical format and full-color images, which make them ideal for enjoying via smartphone. Many webtoons have gone on to be adapted into smash-hit live-action dramas, contributing to the art form's global success. While webtoons have gained traction in Japan, even inspiring the establishment of production studios and the like, many people still regard them as a new, unfamiliar phenomenon.
We recently got a chance to talk to T.Jun, one of South Korea's most popular webtoon authors. He's perhaps best known for Lookism, which has been adapted into Netflix anime series, and Viral Hit.
What's the secret behind creating popular webtoons? In this interview, we learned about this author's dedication to creating engaging content.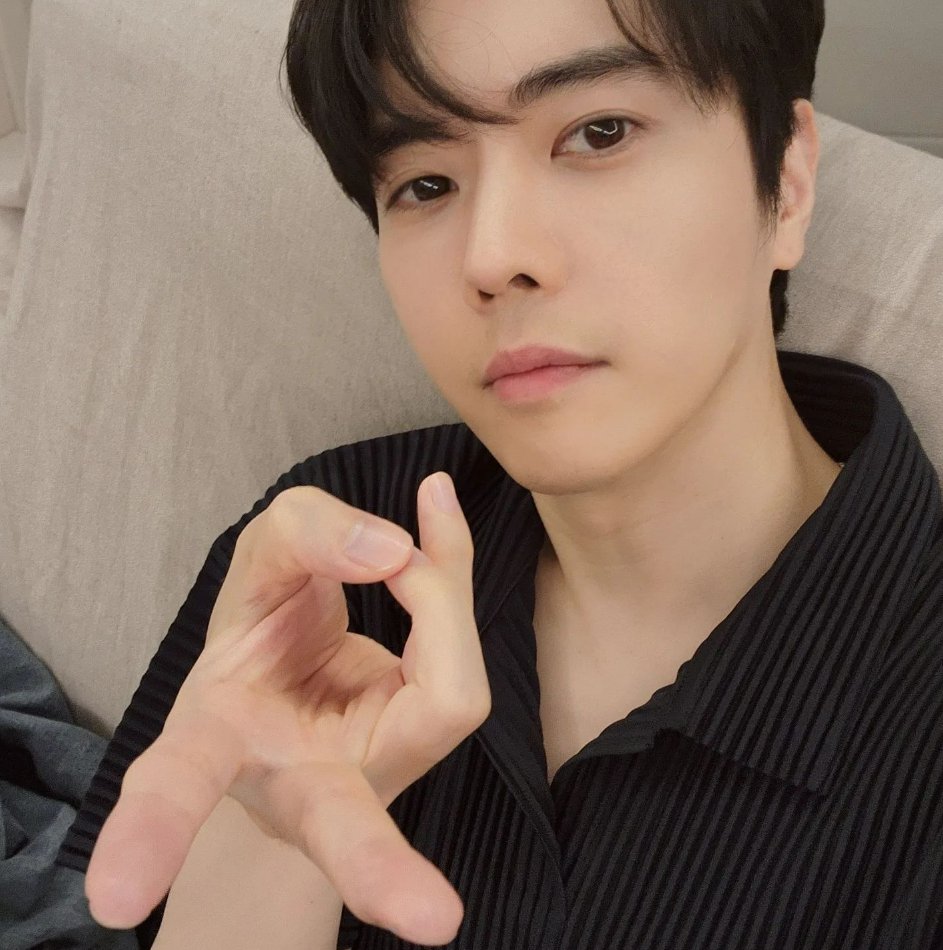 T.Jun

Korean webtoon author. His works include Lookism, Viral Hit, My Life as a Loser, Hannamdong K House, and Questism. Translated into many languages, his work is popular both in Japan and internationally. He also works as a webtoon producer and mentors younger artists at PTJ Comics, of which he is the president. Before his debut as a mangaka, he worked as a TV personality.

Webtoons and social media are rivals in the age of the smartphone
── Thank you very much for joining us today. First, could you tell us about the development scale of your works?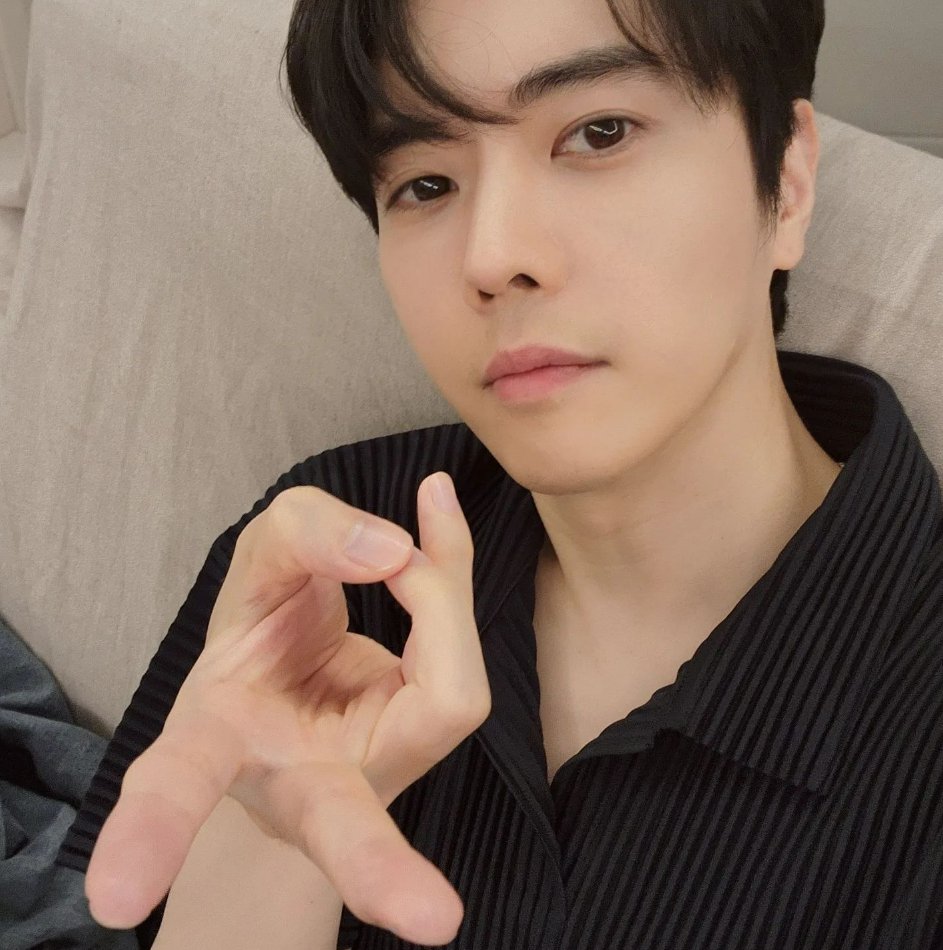 According to publicly available data, Lookism and Viral Hit have both been distributed in over 10 countries, with Lookism, in particular, receiving over 9 billion page views.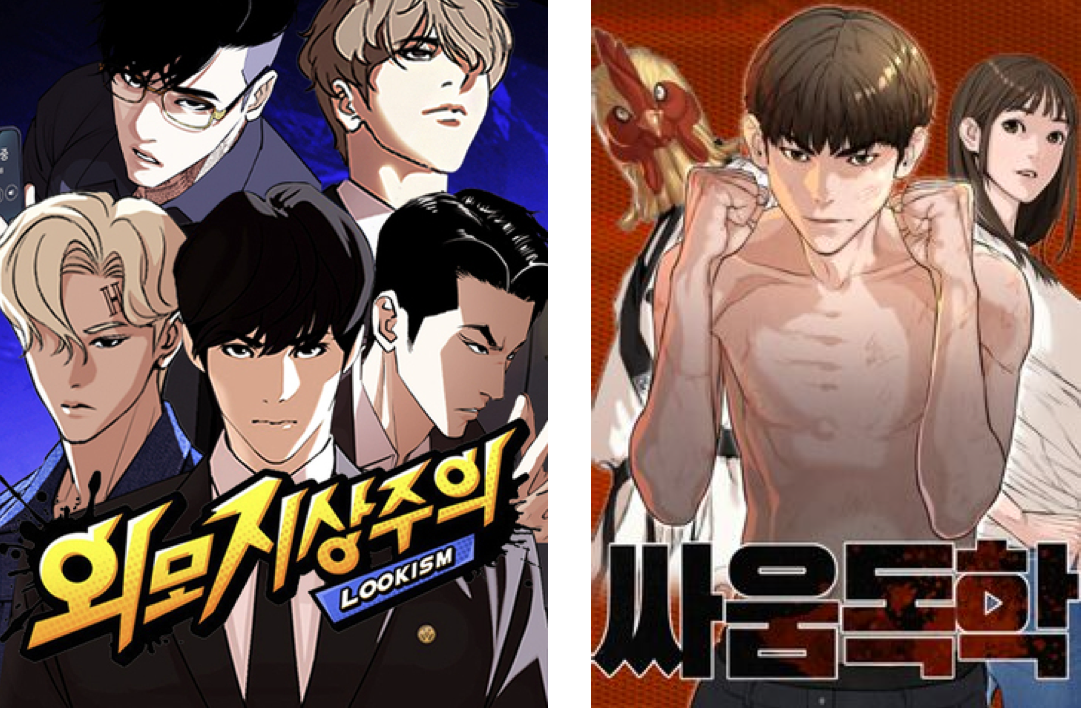 ── Why do you think South Korean webtoons are attracting so much global attention?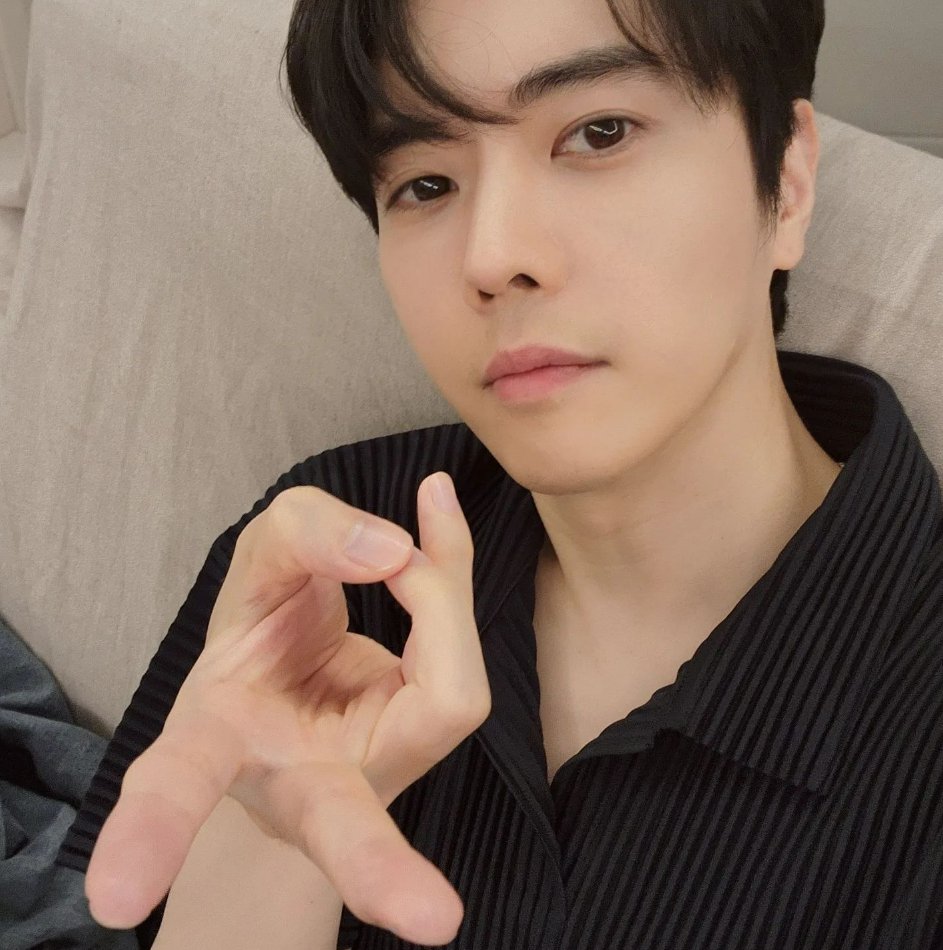 Manga that can be read vertically is far from a new concept, but the rise of smartphones was a major factor in their recent popularity. Since we live in an age when anyone can easily access the Internet at any time, content that can be consumed in a short period of time (including webtoons) has seen a rapid boost in popularity. In this regard, an extreme amount of luck may have been on the webtoon industry's side.
Because both markets revolve around smartphones, I believe that webtoons' direct competitors are Facebook, Instagram, and videos that people view on their phones.
My challenge is to find a way to get people who are looking at social media and videos to read webtoons.
── Aside from their full-color pages and vertical-reading style, webtoons are also known for often being created through a division of labor system. What role do you play in the production process?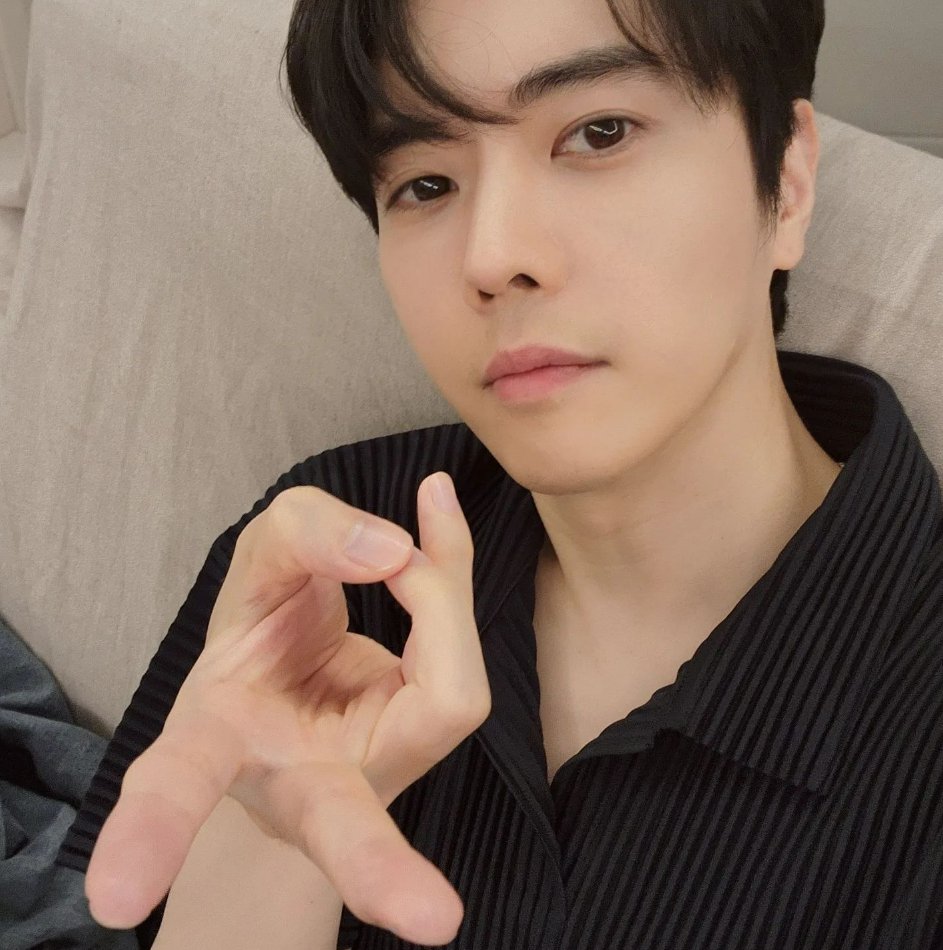 It depends on the work. For Lookism, I was in charge of the story and drawing, while as the original author of Viral Hit, I worked on the storyboard. I also serve as a general producer for the manga that we (PTJ Comics, T.Jun's production company) work on, primarily providing feedback. My work with webtoons takes many forms, so in a sense, I'm in charge of the entire process.
── How do Korean webtoon artists usually make their debut?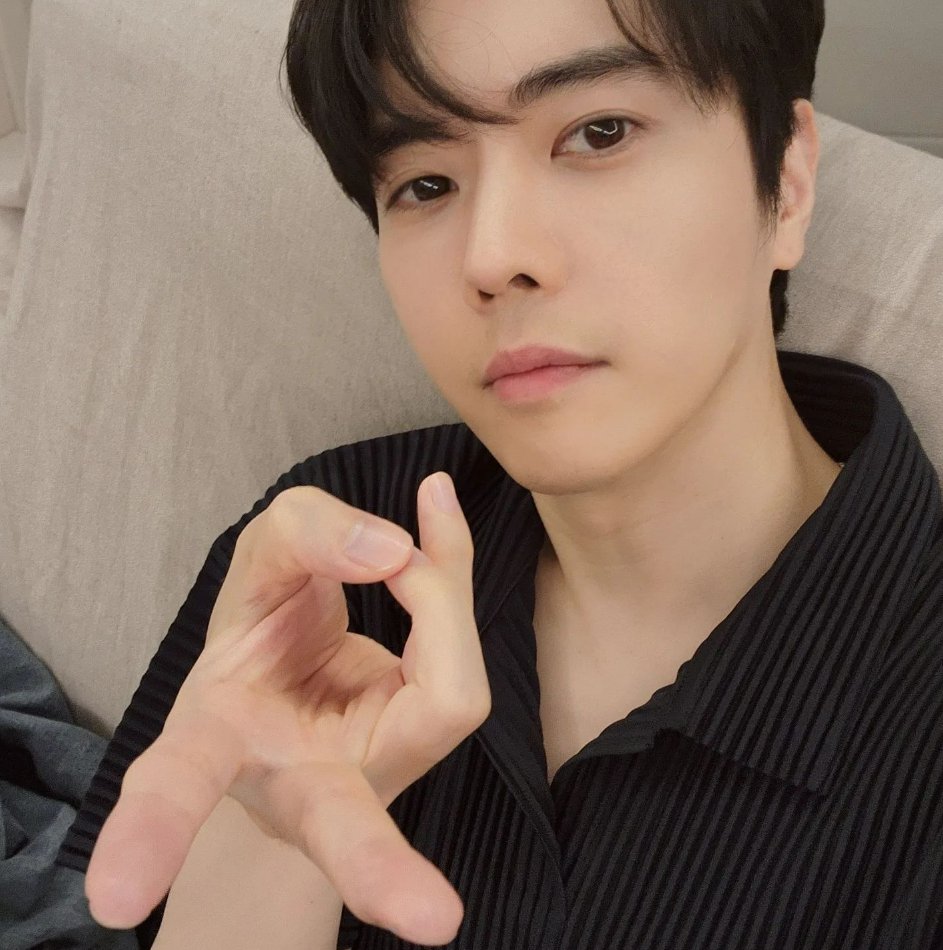 Some webtoon distribution platforms allow users to freely submit their creations. One common way for creators to debut is to serialize their work as amateurs on these platforms and then pique the interest of that platform's staff or an agency. Other creators also debut after graduating from a vocational school run by a large production company or agency. Furthermore, the current division of labor in the webtoon industry means companies sometimes accept applications for each job ー like storyboarding, line drawing, coloring, backgrounds, and so on. Compared to the Japanese manga industry, where connections with publishers and editors are essential, I think there are more available options. 
── How did you make your debut?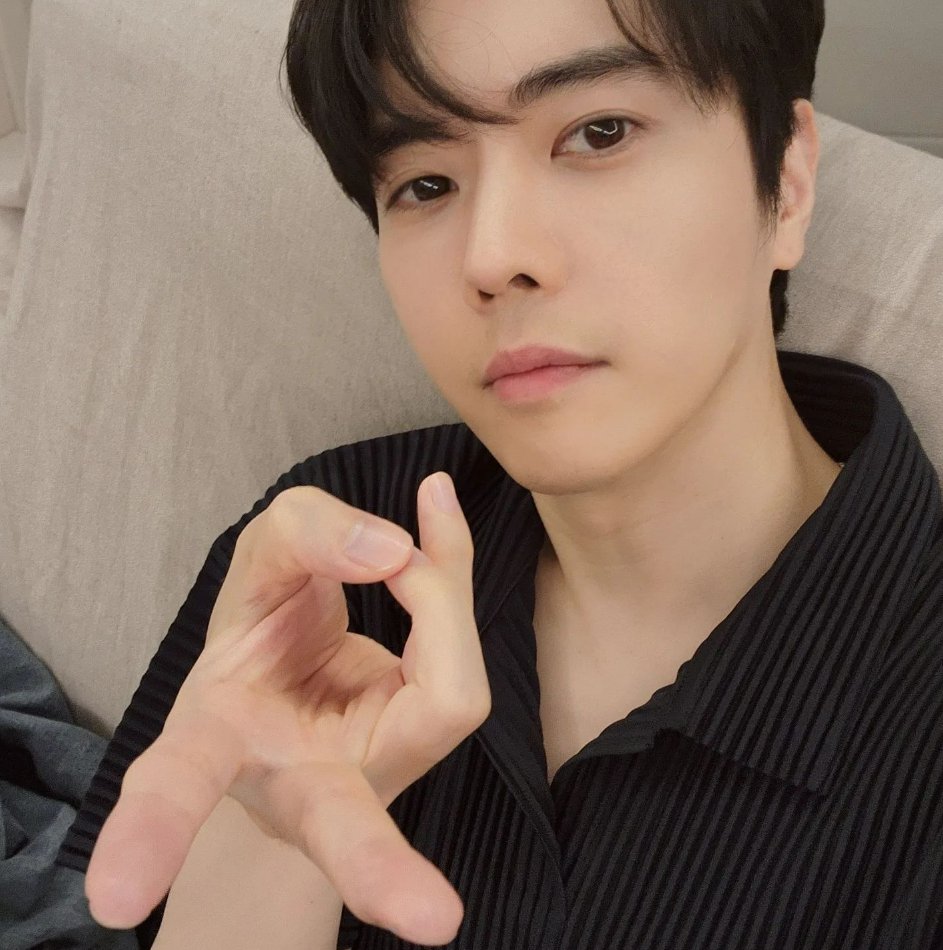 Becoming a mangaka was a dream of mine ever since I was a kid. By the time I grew up, however, the Korean manga publishing industry was in a bind (manga piracy was becoming an increasingly serious issue, and publishers and authors were suffering greatly), and I figured even if I made it as a mangaka, I'd struggle financially. Coming from a poor family, how I would make money was a big concern of mine. I told myself, "First I'll get rich, then I'll become a mangaka," so I began working another job.
However, as the webtoon market expanded, so did the opportunities to become a mangaka. I submitted my work to a webtoon platform for aspiring artists and someone approached me, which led to my debut. I had hoped to debut by the time I turned 60 at the very latest, but I was able to reach my goal a lot sooner than I thought.
If you want to learn more about how the birth of webtoons and their rise to global fame, take a look at
this article
!
Working as a webtoon editor
── In the Japanese manga industry, editors are mainly in charge of offering advice to the authors and managing their schedules. Are there any similar positions in webtoon production?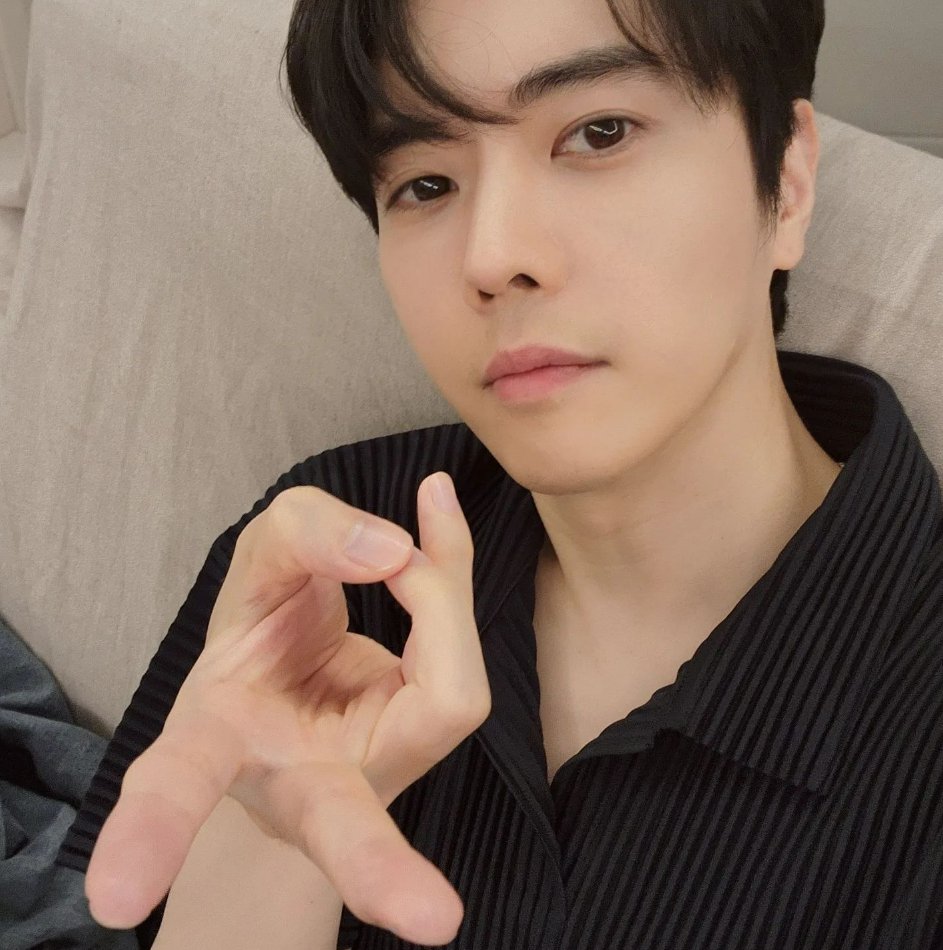 Sure. Editors exist in webtoon production too, and their role is similar to that of Japanese manga editors. They advise authors, manage their schedules, analyze the market, and take care of projects with different IPs. I see the editor's job as a bridge between the platform, the authors, and the readers, ensuring that their respective positions are well aligned.
── Do webtoon editors belong to their publishing platform, like magazine editors?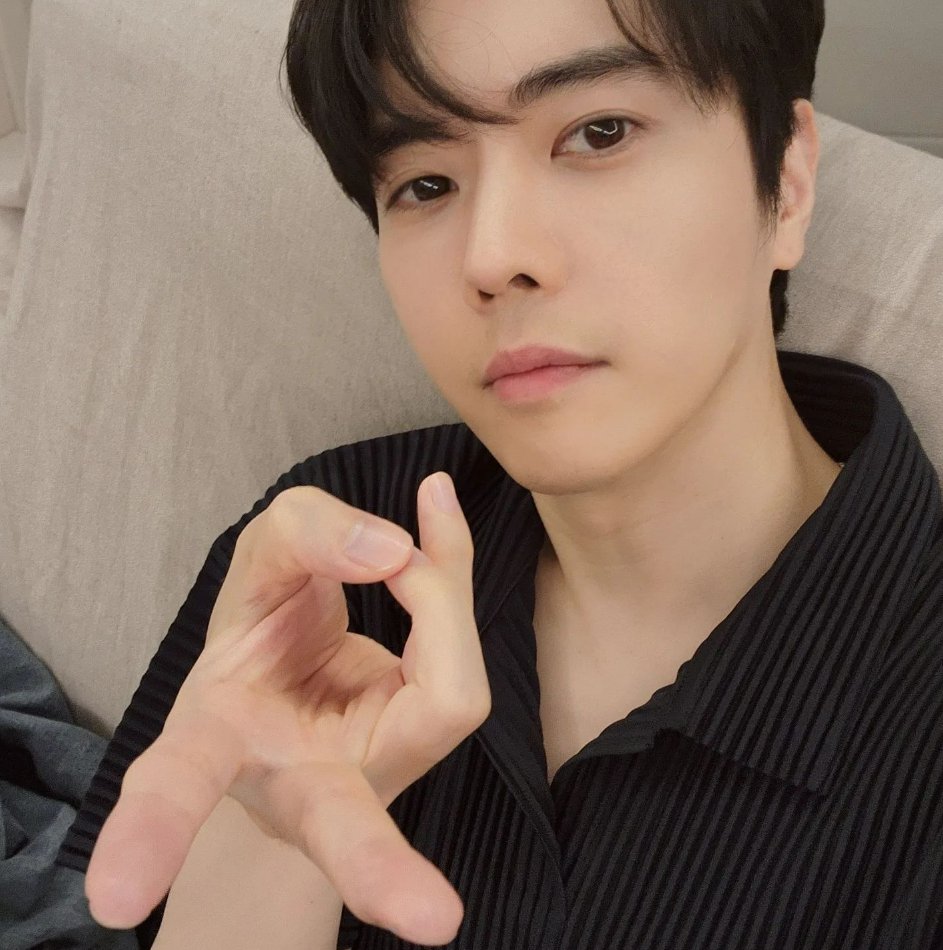 There are editors who work for specific platforms, but many production companies, including PTJ Comics, have their own editors. With as many titles that the webtoon industry produces, communicating with the editors from a certain platform often isn't enough. We also need editors with whom we can have more in-depth discussions.
── As an author, do you have your own editor?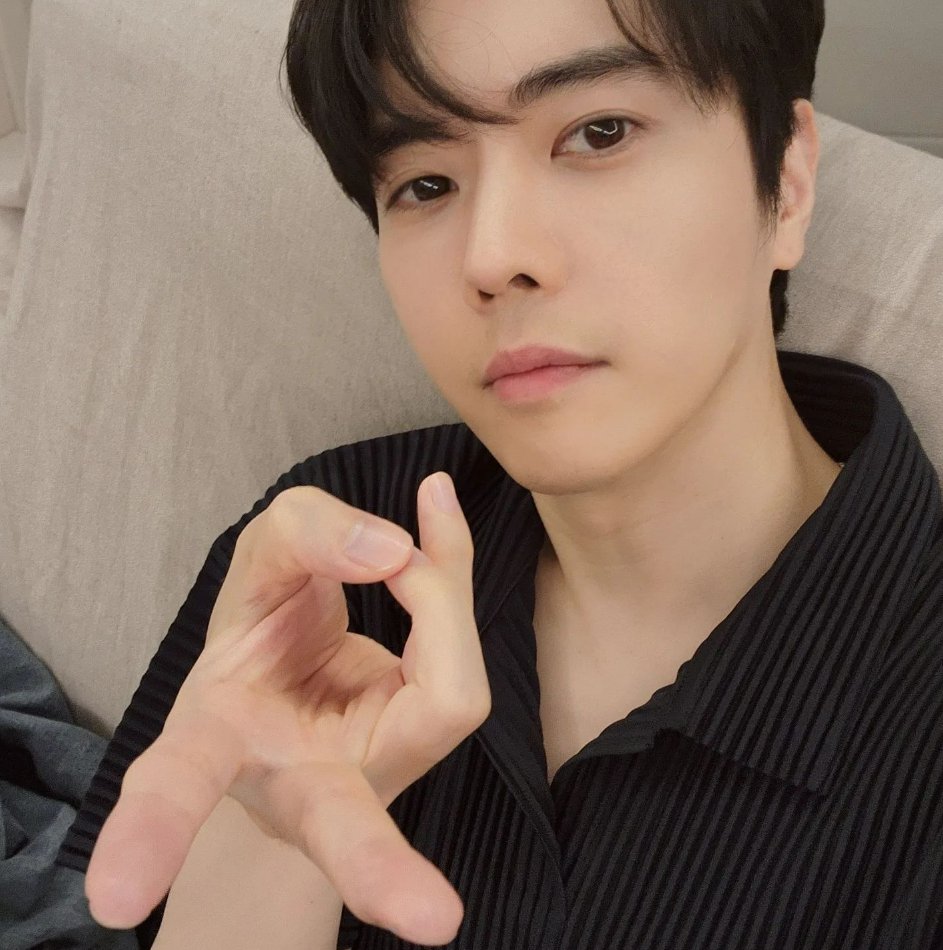 Not so much an editor as a team of assistants who have been with me since my debut. We discuss and work together as a team.
Poverty and lookism; real-life experiences make content more relatable
── Nowadays, people from all over the world read webtoons. Do you consider your international audience when creating new comics? Have you ever given up on certain themes or stories because they'd be difficult to translate into another language?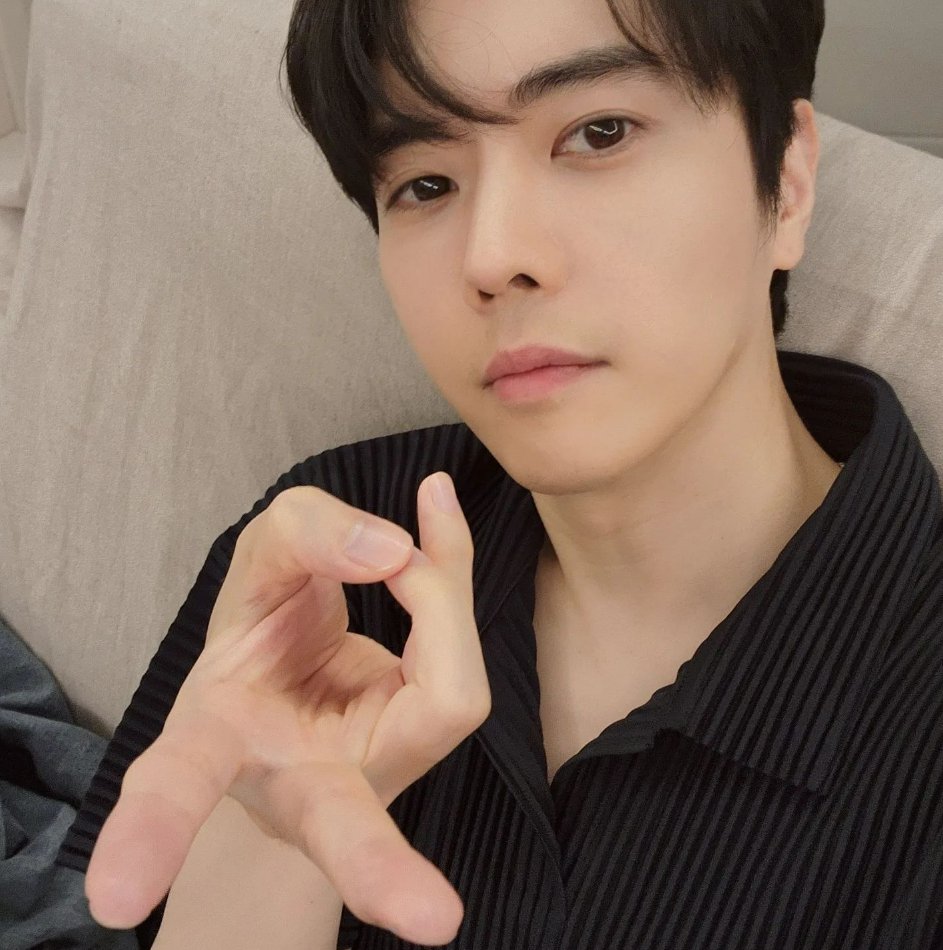 No, never. If bringing my work to an international audience was my first priority, I never would've created Lookism or Viral Hit. The easiest thing for me to imagine is what Korean readers would find interesting. I wanted to entertain my fellow Koreans, and as a result, I think I was able to create works that even foreign readers can enjoy. That being said, I'm good at action manga, which may have also contributed to my work's international success. Action is a popular genre in many countries.
── Your manga's action scenes are one of their most appealing aspects. Have you ever practiced martial arts yourself?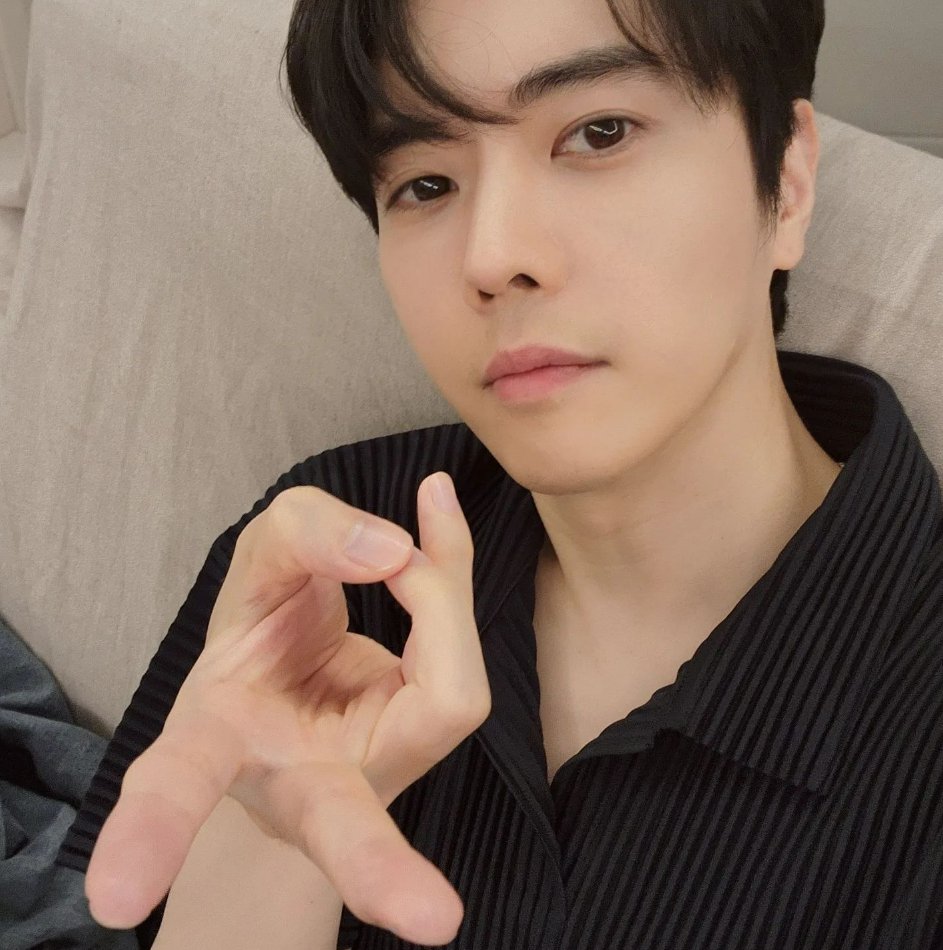 No, I learned martial arts from Japanese manga. (laughs) However, a minimum amount of research is required. I sought advice from an MMA fighter so I wouldn't wind up making the characters too unrealistic.
── Your work often portrays themes such as poverty and lookism. Do you have any particular ties to these issues?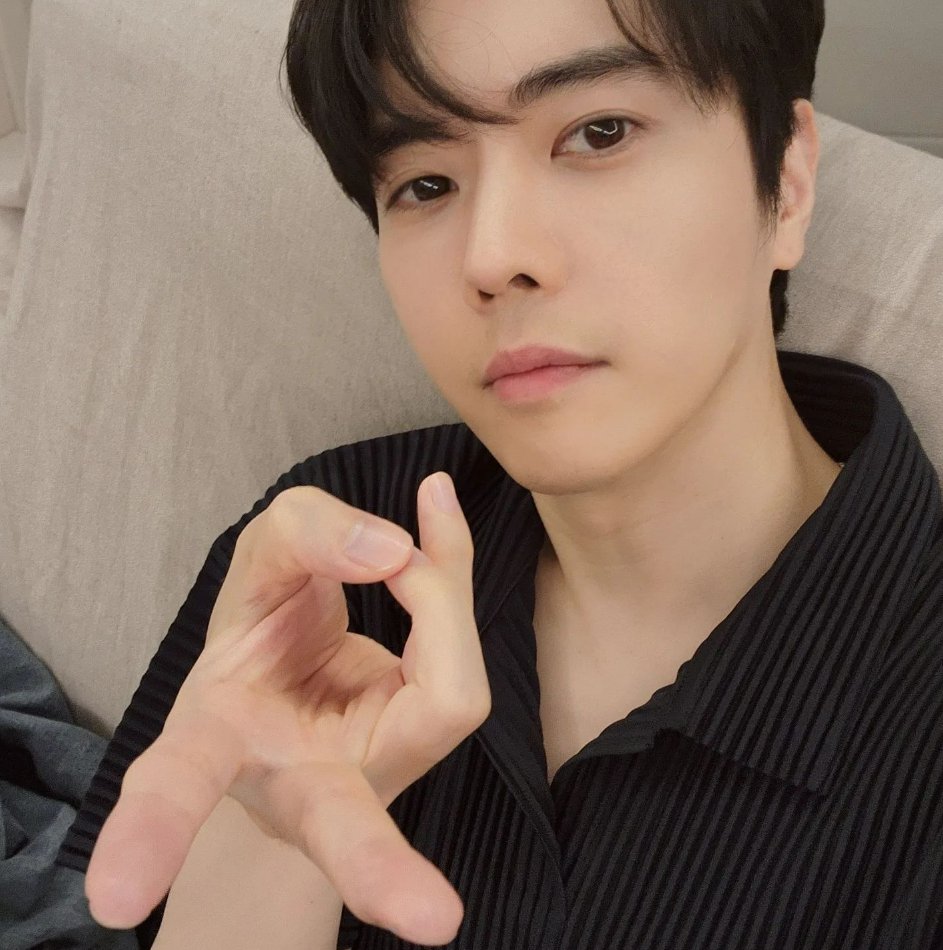 I became successful after growing up in a poor family and put a lot of effort into improving my appearance. While my work isn't meant to address social issues, I do incorporate my own real-life experiences. Perhaps it's because I've gone through certain things myself that readers find my work relatable. If I'd debuted at 20, I don't think I would've become the kind of writer who would be interviewed by foreign media. (laughs)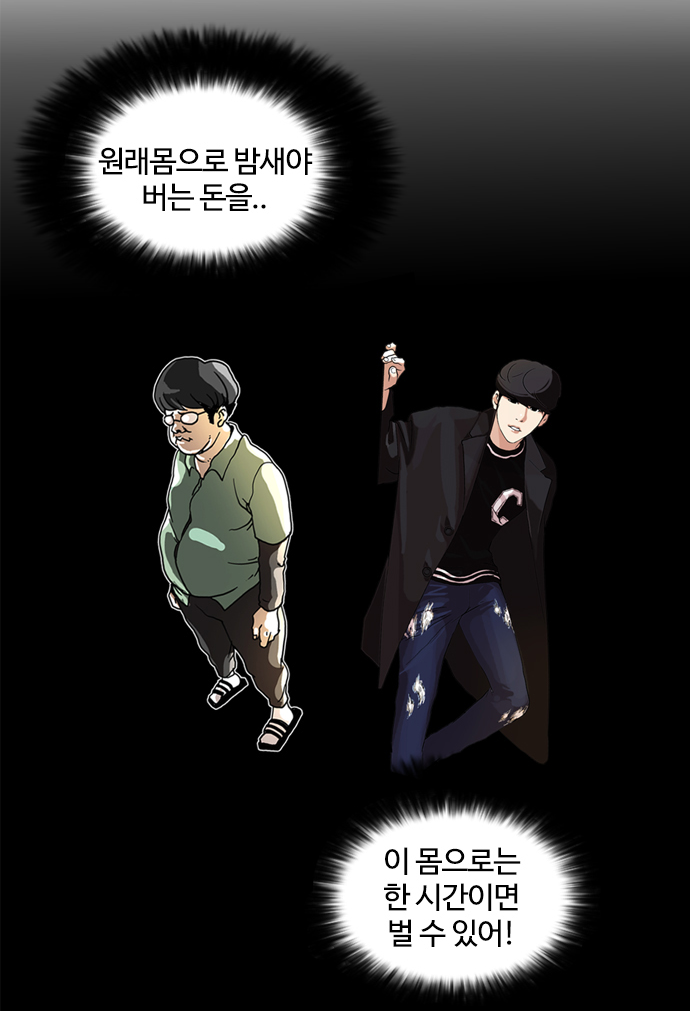 ── Do you create all of your comics from scratch? Or does the platform come up with the main idea, which you then expand on?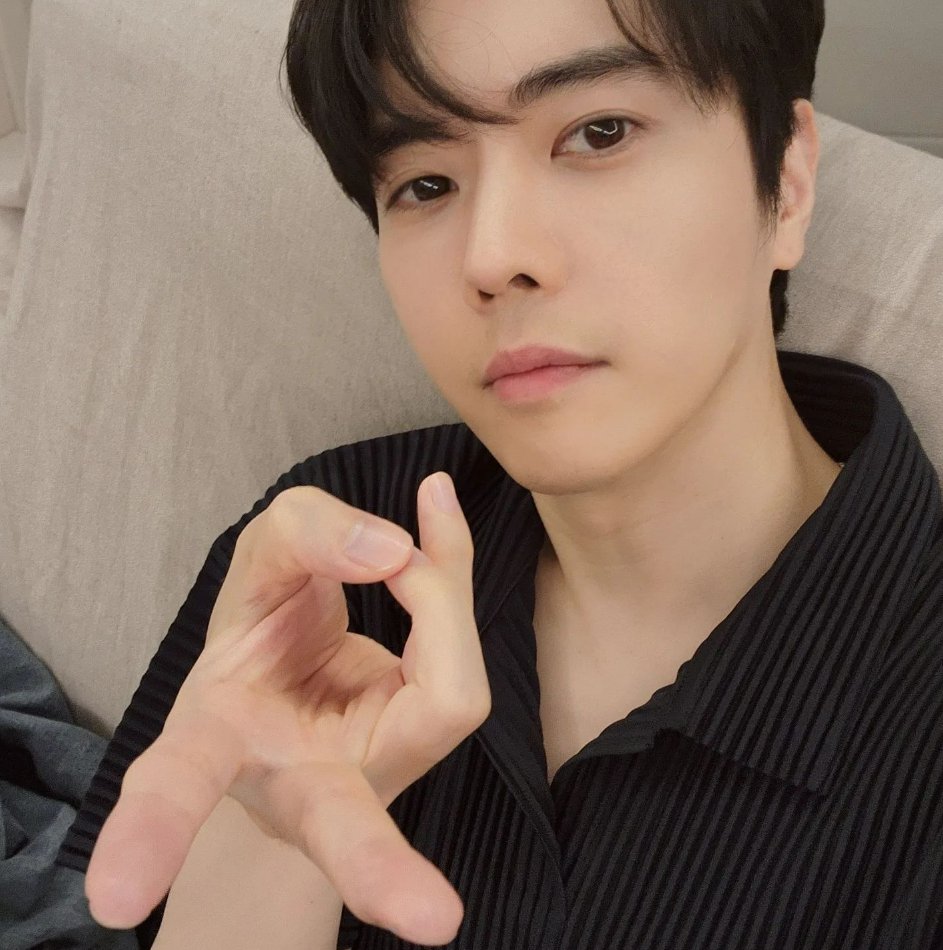 I propose a thoroughly planned project to the platform after a meeting with my own team.
A strong idea is the foundation that makes a story interesting from beginning to end
── What do you think are the most importantvaspects of planning a project?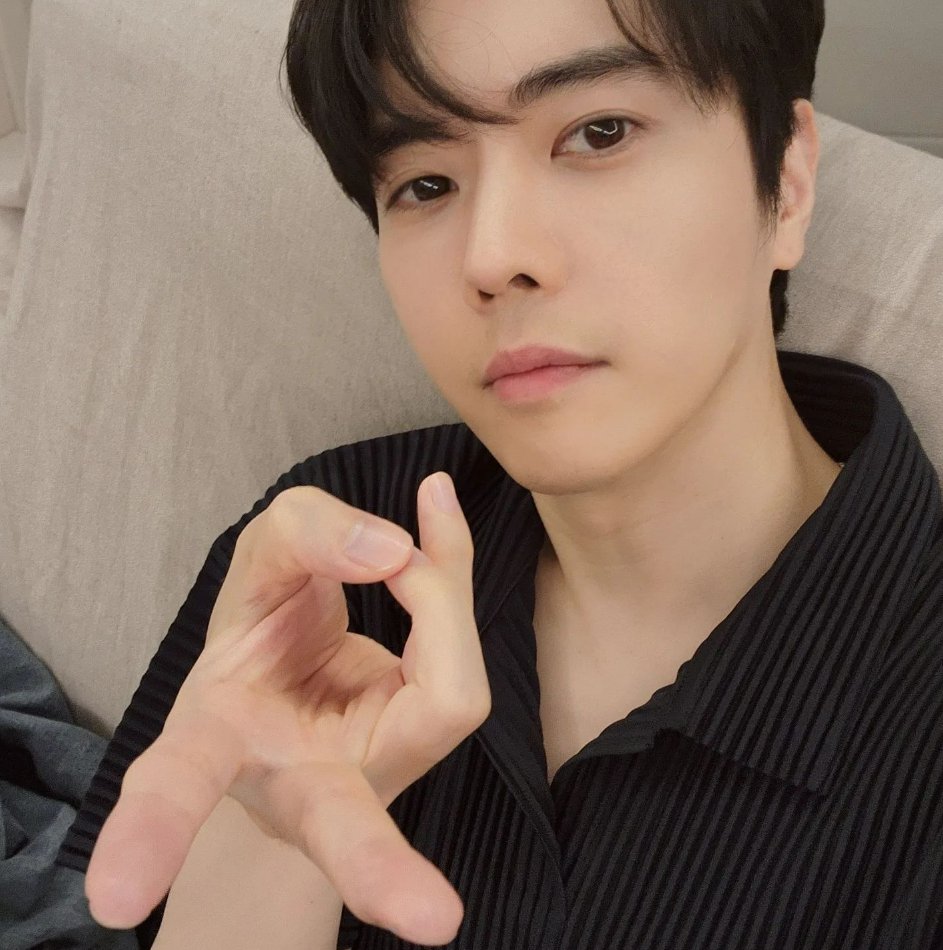 I think it's essential to have an idea that's compelling from beginning to end. For example, body-switch stories aren't that unusual, but in Lookism, the idea of switching between the original dull body and the handsome and stylish body via sleep is pretty entertaining. It's important that the idea not be disposable, as is often the case, but rather one that will take root in the work and keep the story interesting for a long time.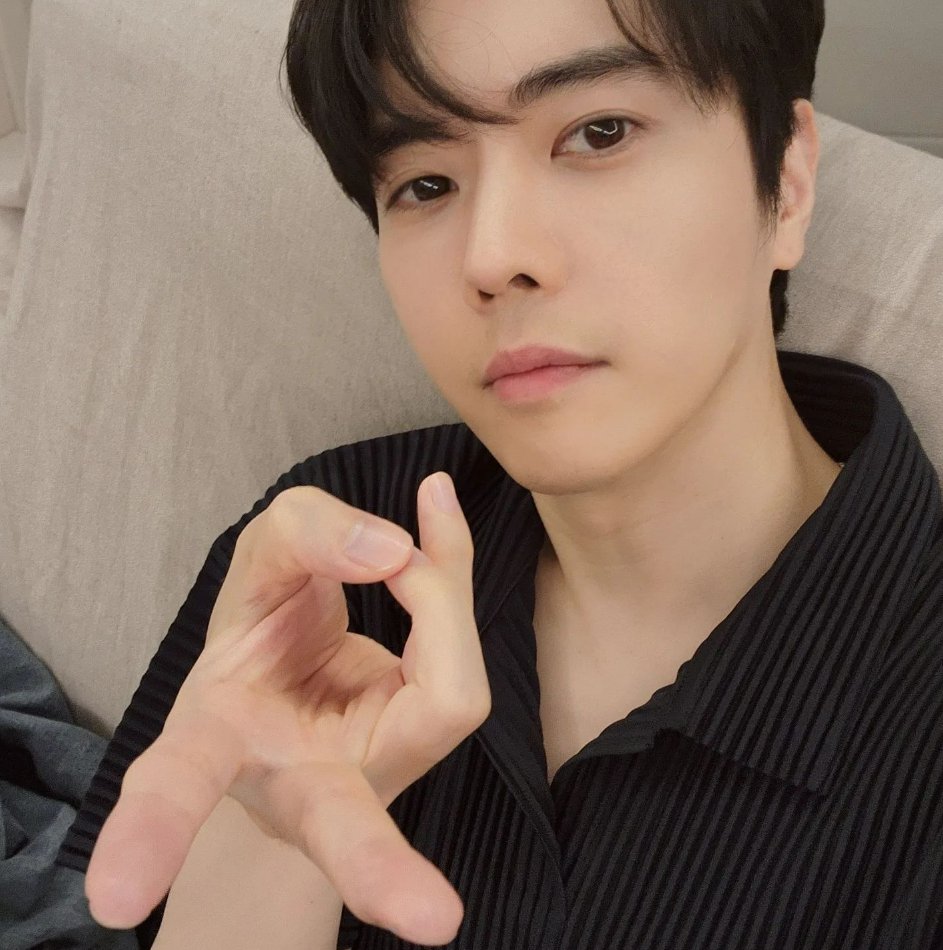 In My Life As a Loser, the victim of bullying swaps bodies with his bully, which is nothing new. What makes this story unique is that the bully is a martial artist, while the victim lives in poverty. Once I felt confident that the core idea was strong enough to be serialized over a long period of time, I started working on the project.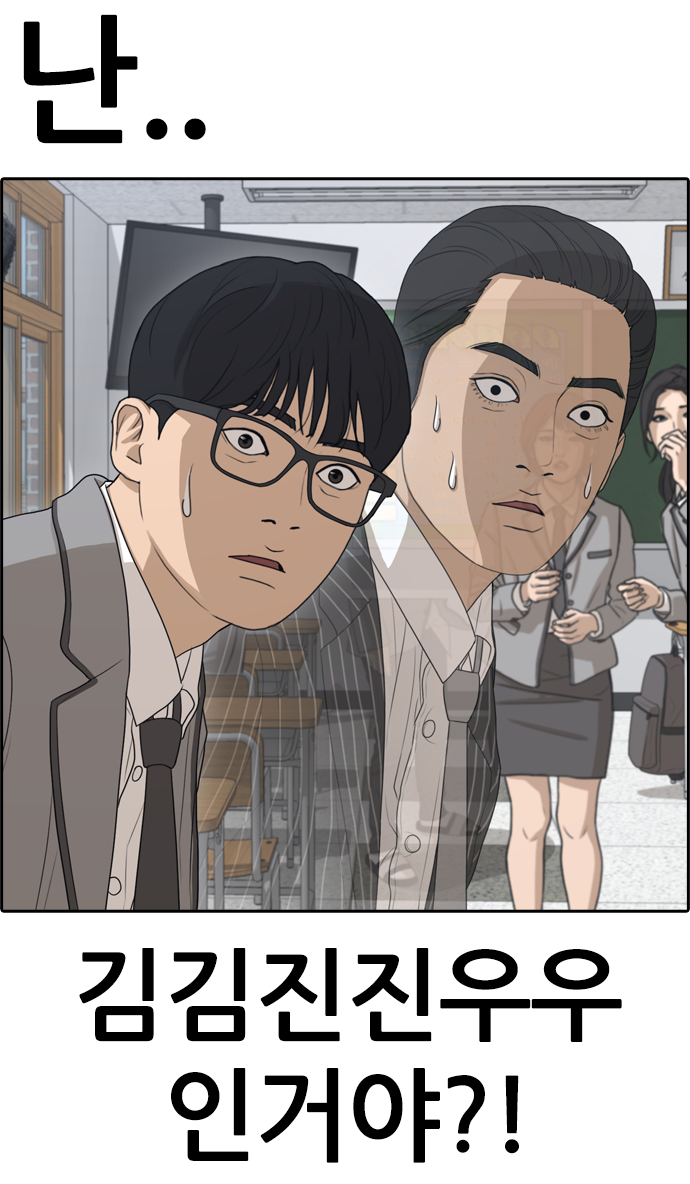 ── In Viral Hit, the main character is a bullied kid who challenges a thug to a fight and broadcasts it online, which leads him to start a video channel. Bringing the element of video distribution into a fighting manga struck me as very modern. Was this idea born from a marketing perspective, given the current popularity of video streaming? Or did you simply find the concept intriguing?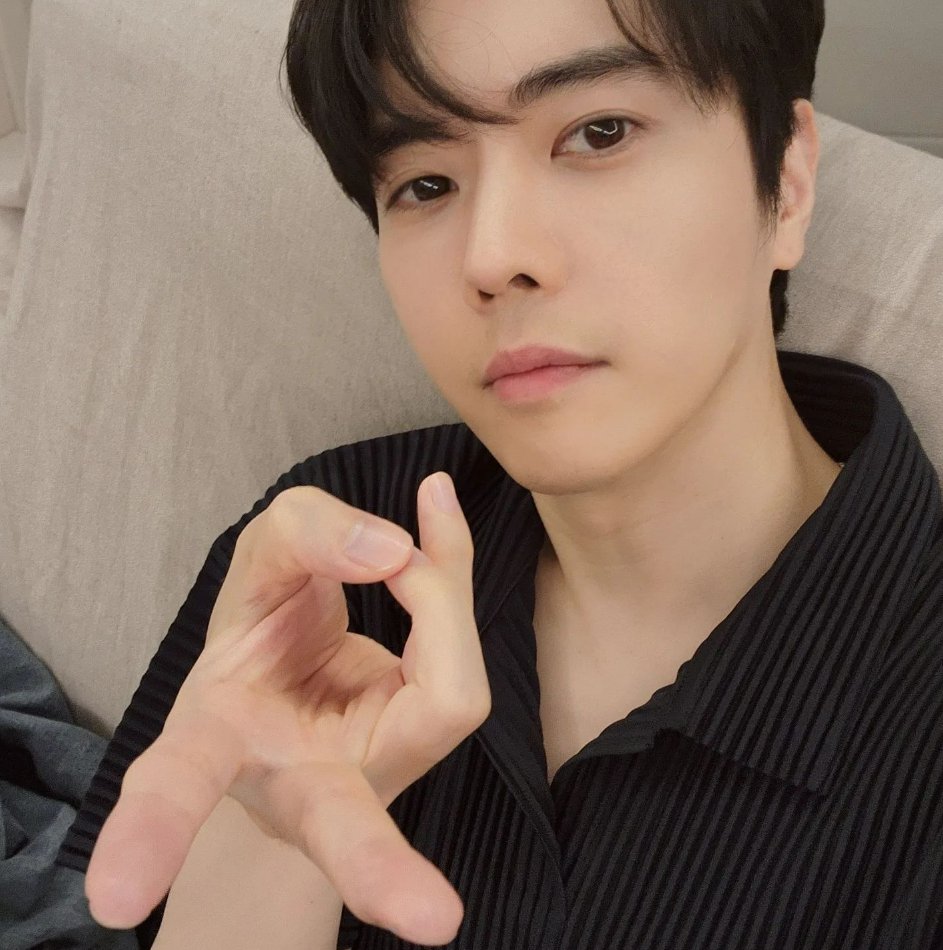 Well, both. Readers put themselves in the shoes of the characters and are happy to find someone doing what they would like to do or becoming who they aspire to be. Many young people today want to be influencers, and ever since the beginning, shonen manga has always tugged at the heartstrings of those looking to grow up and become stronger. Viral Hit was created as a story that satisfies two desires at the same time: to be successful as an influencer and to become stronger.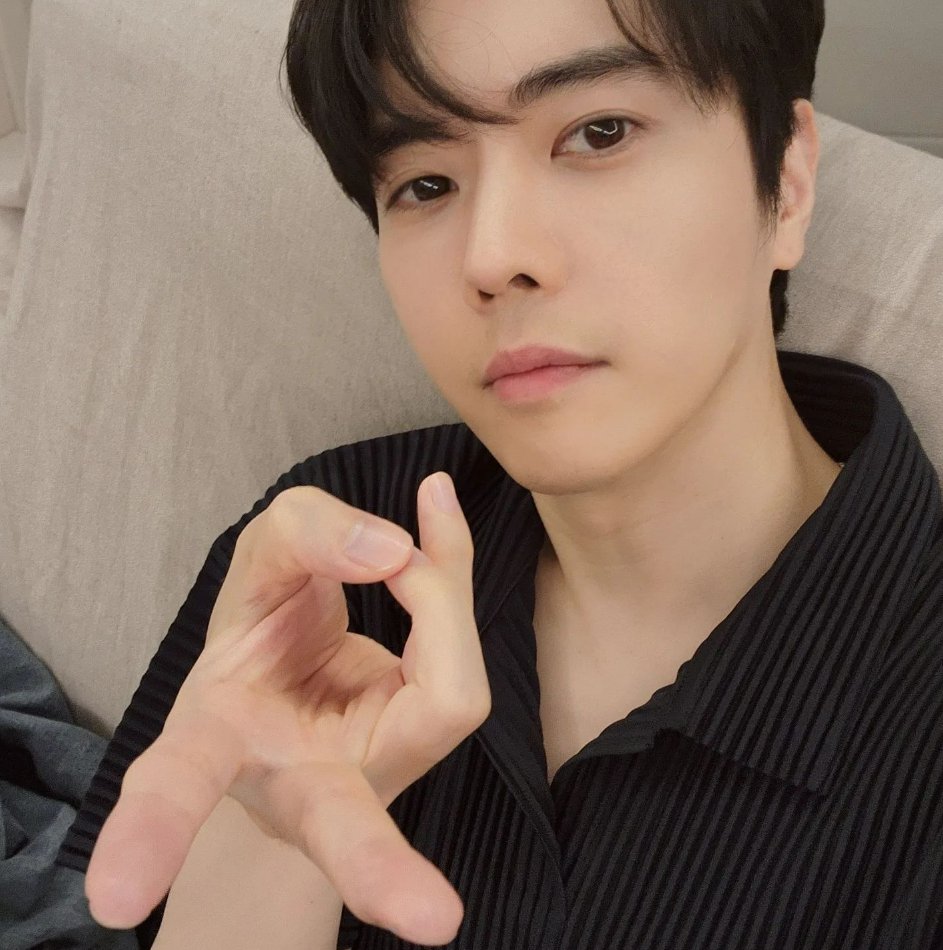 I love shonen manga, but sometimes I can't help but wonder, "Why are they fighting and hurting themselves on purpose?" (laughs) We helped readers understand why the protagonist fights by including a motive, in this case making money from online videos.
The delicate balance between authorship and commercial potential
── I bet there are times when the serialization of a story gets longer and longer due to reader response. Do you consciously create stories that can easily respond to such needs?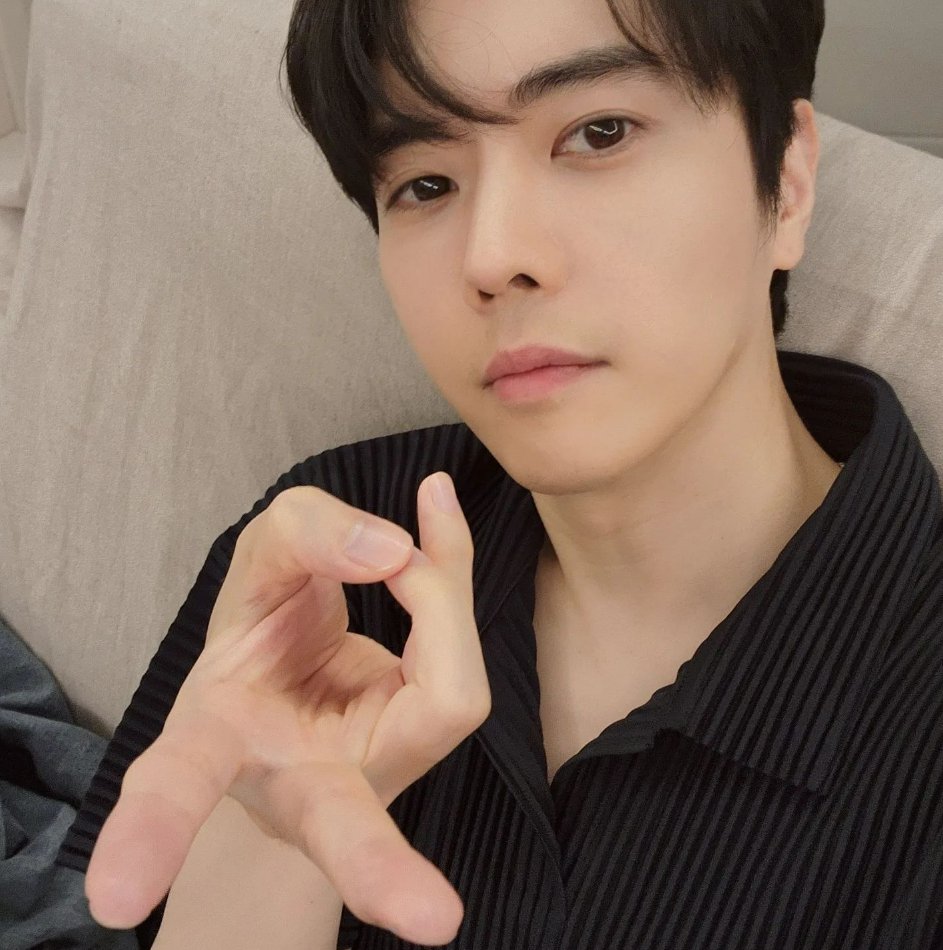 Hmmm... I don't think there are any special tricks to it, but if a work is serialized for a long time, it means it's popular, which means it's profitable, so the entire team will work hard to develop the story somehow. (laughs)
── Every platform includes a comment section under each work. Have you ever changed the course of your works based on reader feedback?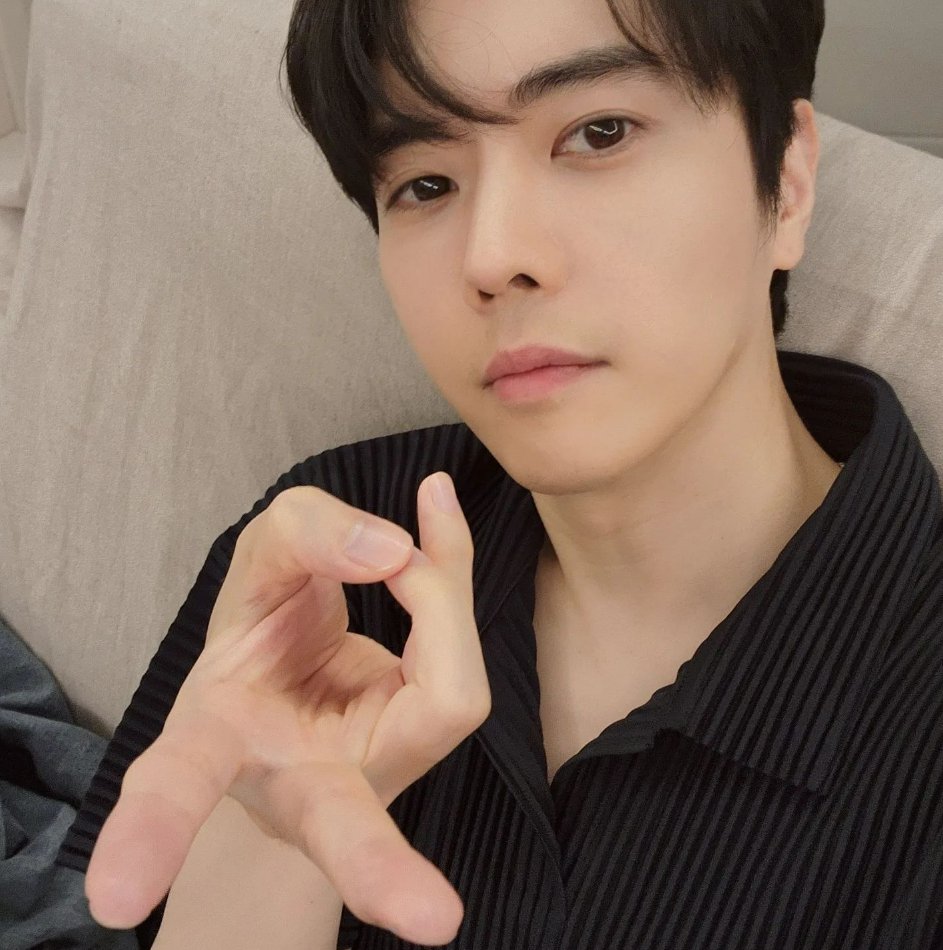 We do check the comments of our readers, but in reality, it's hard to change the course of a work based on their feedback. By that point, we'll have already prepared storyboards for four or five episodes in advance, so it's difficult to say, "Okay, in the next episode, we'll do exactly what you say." Even so, I take everyone's opinions into consideration when creating my work.
── Some argue that the current webtoon industry is so focused on page views that there is no room for creators to express their individuality. What are your thoughts on that?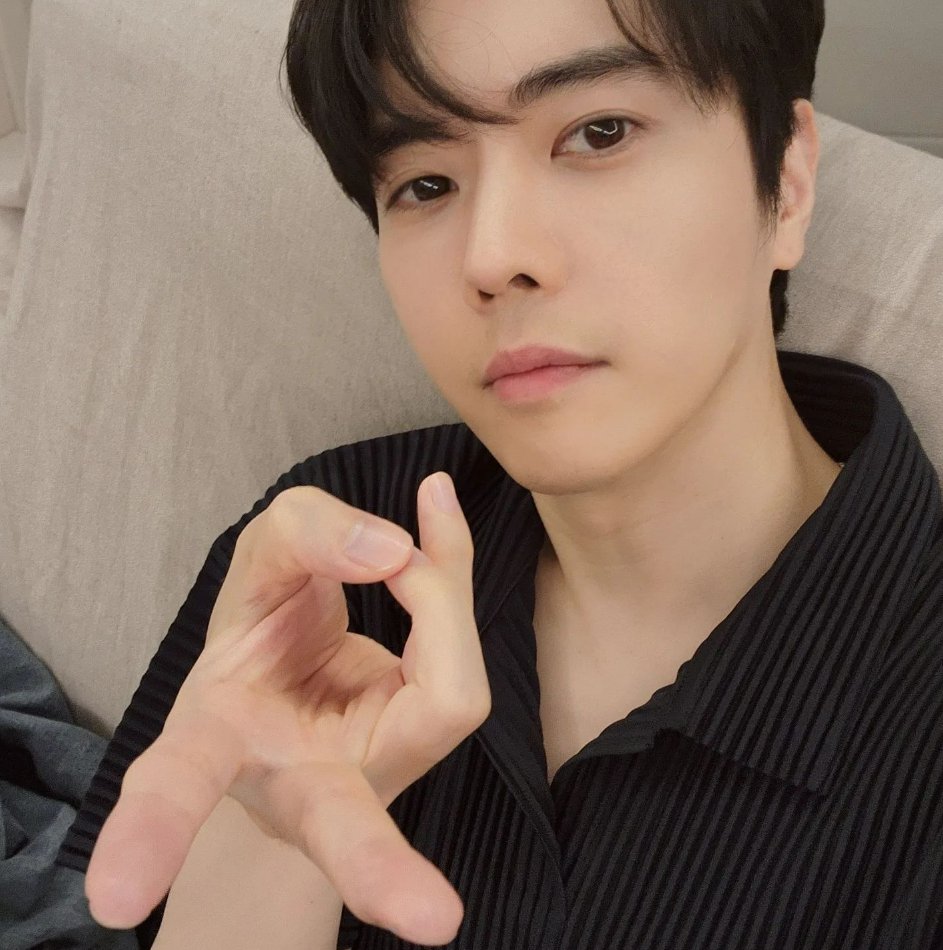 The balance between individuality and commercial potential is a delicate one... Business-wise, I believe that creating works based on existing popular works is unavoidable. And commercially oriented works do not always lack auteuristic qualities. I myself do not believe that my work lacks individuality. I think everyone has the right to contribute their own opinions to the debate, but I don't think authorship and commercial potential are such distinct entities.
How webtoons are made at PTJ Comics
── Could you tell us how webtoon production works at your company, PTJ Comics?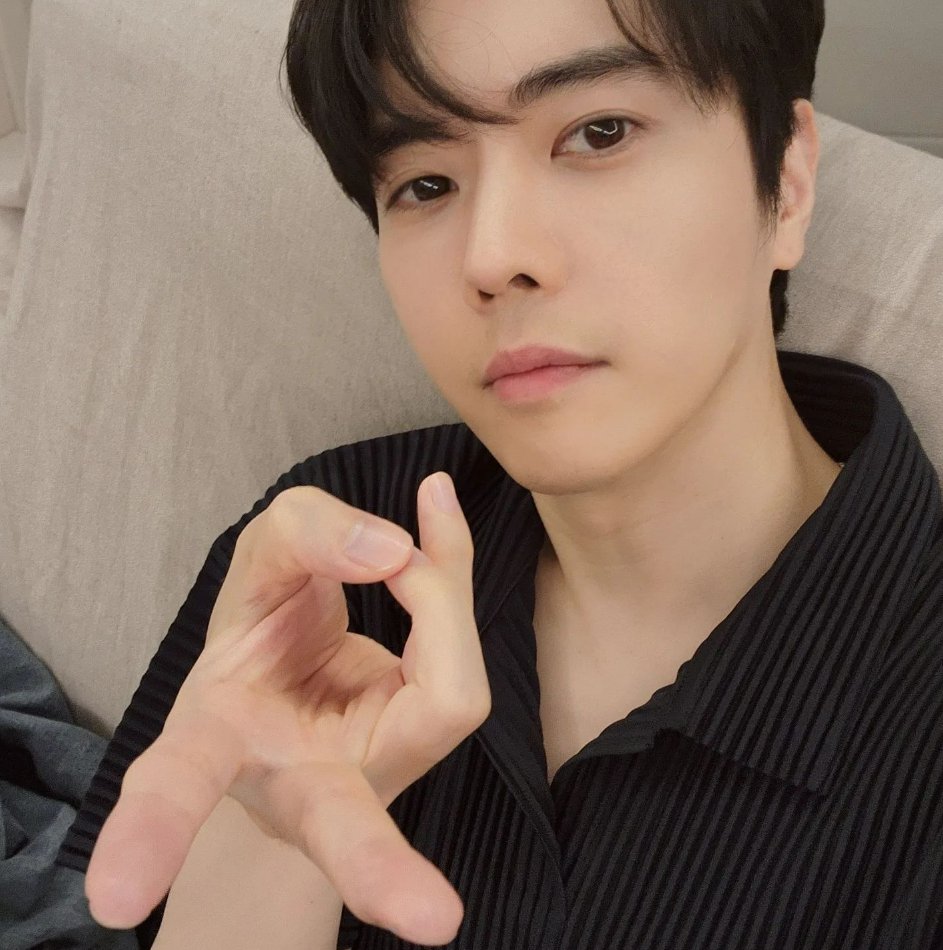 Webtoon production can happen in four different ways. One, T.Jun collaborates with an author not affiliated with the company. Two, T.Jun collaborates with another author from PTJ Comics. Three, members of PTJ Comics work together without my involvement. And four, PTJ Comics acts as a distribution agent for existing works.
Since PTJ Comics is led by an active author like myself, I'm proud to say that we have more experience creating works and understanding the concerns of artists than any other company.
── Your system has shifted from one with a single head producer to one with a chief producer, who is effectively in charge of project management and works under the producer.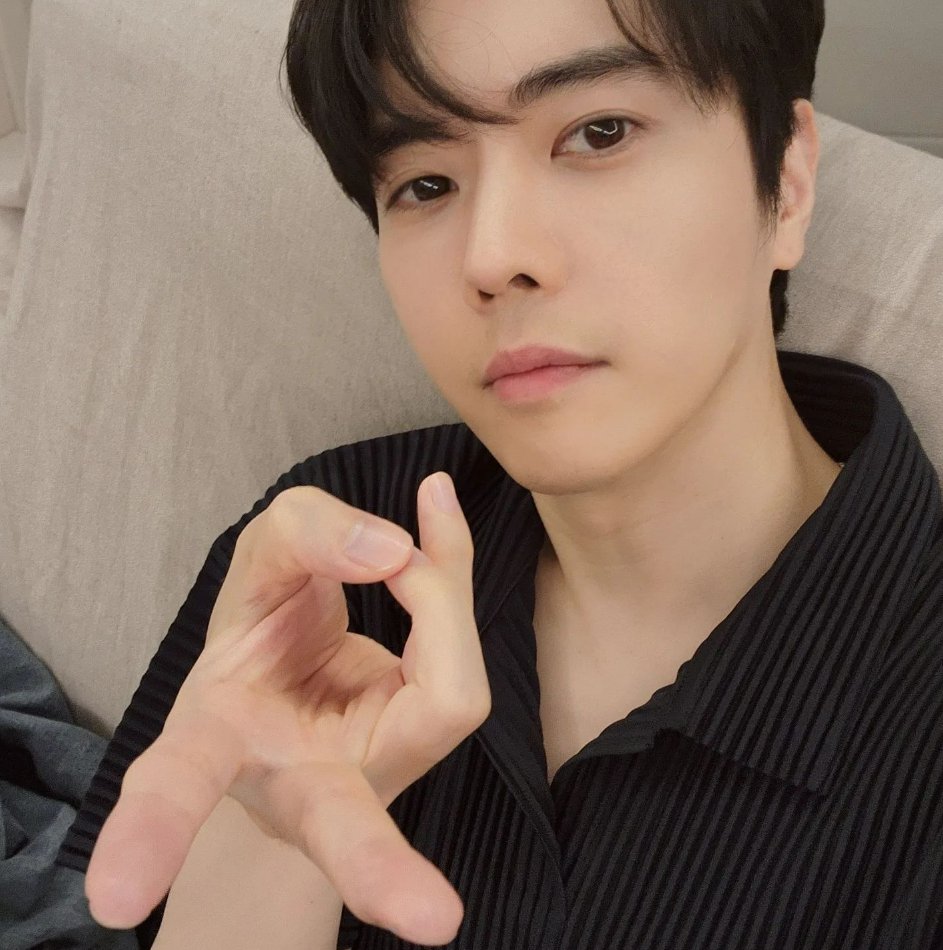 I was in charge of all production in the past, so I had limited resources. However, by delegating the role of chief producer to talented authors, PTJ Comics can now handle an increasing number of works.
── Japan is slowly moving toward producing its own webtoons, and I believe the key will be to increase the number of editors and writers with a knowledge of webtoons. What skills do you think are necessary for a webtoon editor?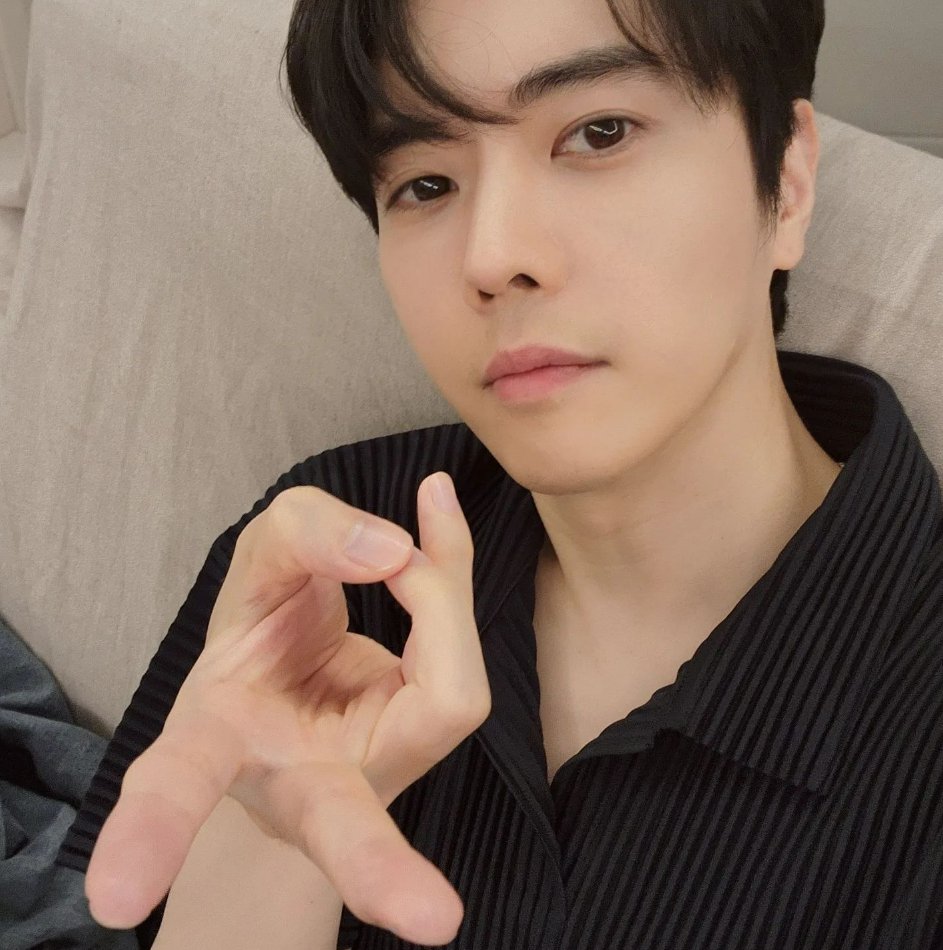 Webtoons are not that different from paper manga. I think it's important to be able to capitalize on the artist's interests and preferences and then make adjustments to make their products work from a business standpoint. PTJ Comics is very skilled in that regard... (laughs) So I'd be happy to create some kind of connection with the Japanese webtoon industry as well. 
I want to make a smash-hit webtoon with Japanese creators
── By the way, have you ever used pixiv?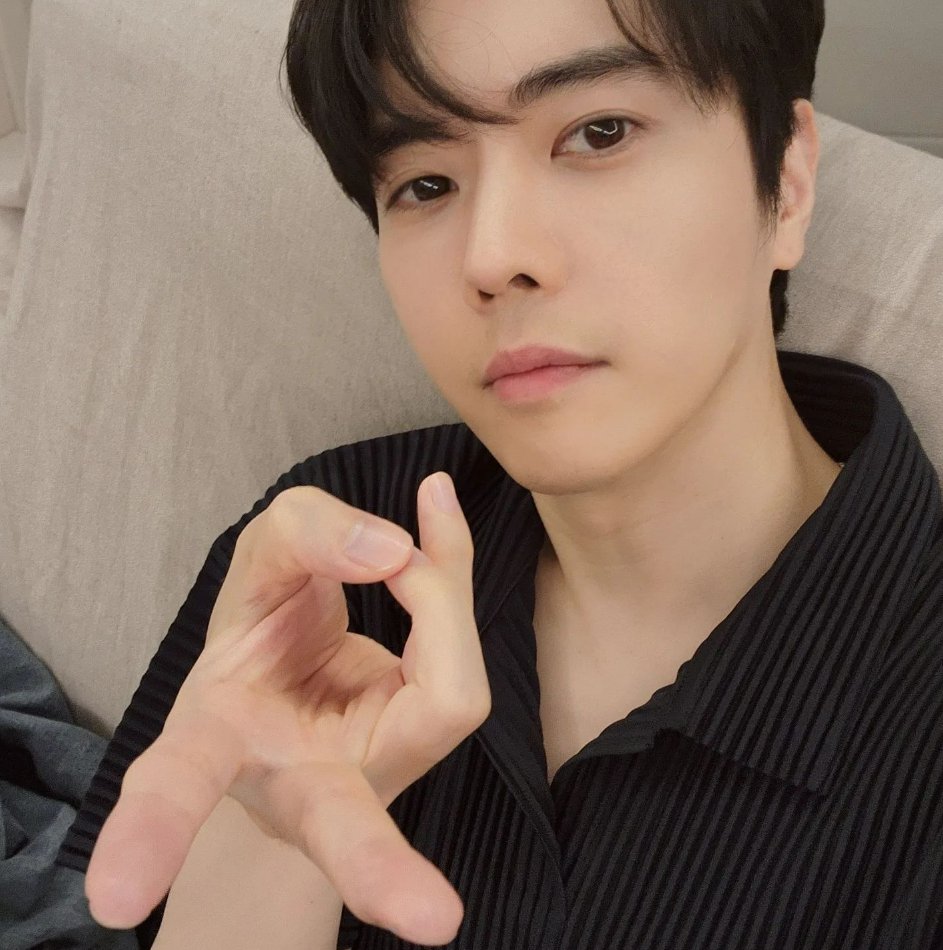 Yes, I have. I've been using pixiv for quite some time because there are so many talented creators there. I'm honored to be interviewed today. I hope there'll be many more good opportunities to work together in the future.
── Thank you for your continued patronage! You mentioned being heavily influenced by Japanese manga. What are some of your personal favorites?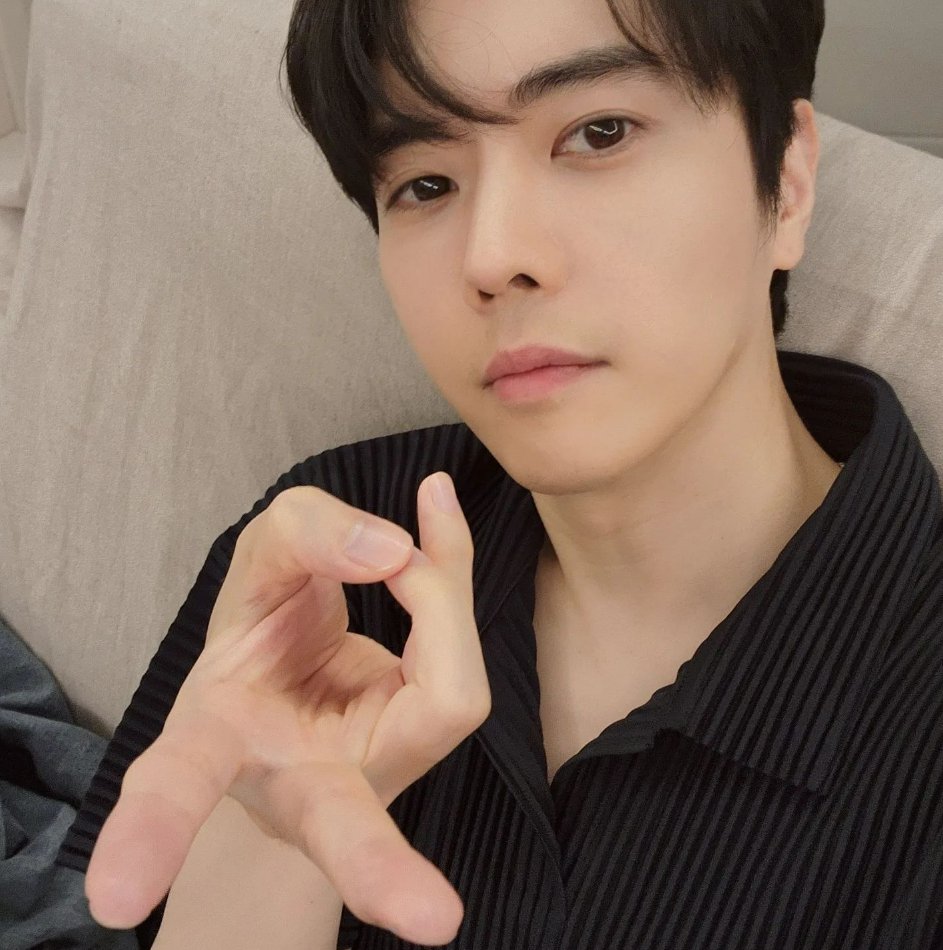 One title I wasn't so much influenced by but I simply love is Dragon Ball by Akira Toriyama. Other works I enjoy include Dragon Quest and Yamikin Ushijima-kun, and I've recently discovered Chainsaw Man! Tatsuki Fujimoto is one of my favorite authors, and I also really loved his first serialized work, Fire Punch.
── Sounds like you're keeping up with the most recent releases! People in Japan who are used to reading paper manga regard webtoons as an unfamiliar phenomenon. Was it the same in South Korea?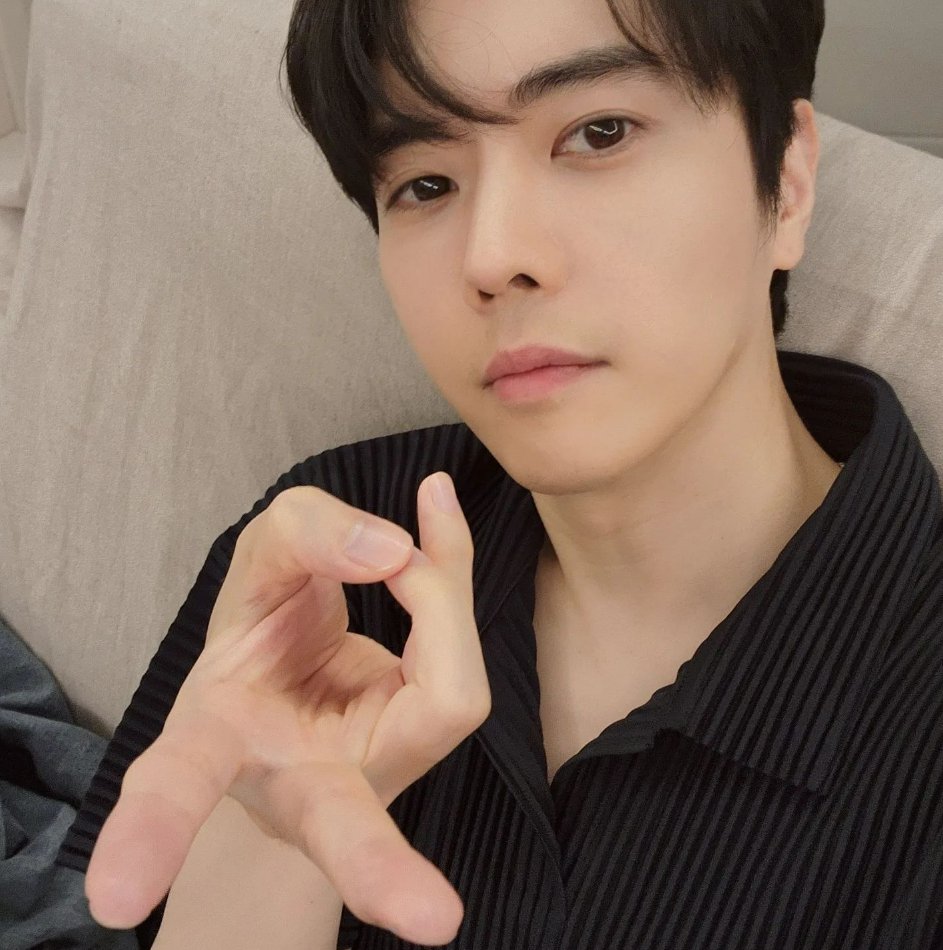 To some extent, yes. Even so, the industry as a whole grew as writers and editors worked hard to study webtoons, gain knowledge, and pass it on to the next generation. Thanks to their efforts, there are many examples of popular paper manga artists who have also become successful webtoon authors.
── You mentioned being interested in Japanese creators. What kind of creators would you like to work with?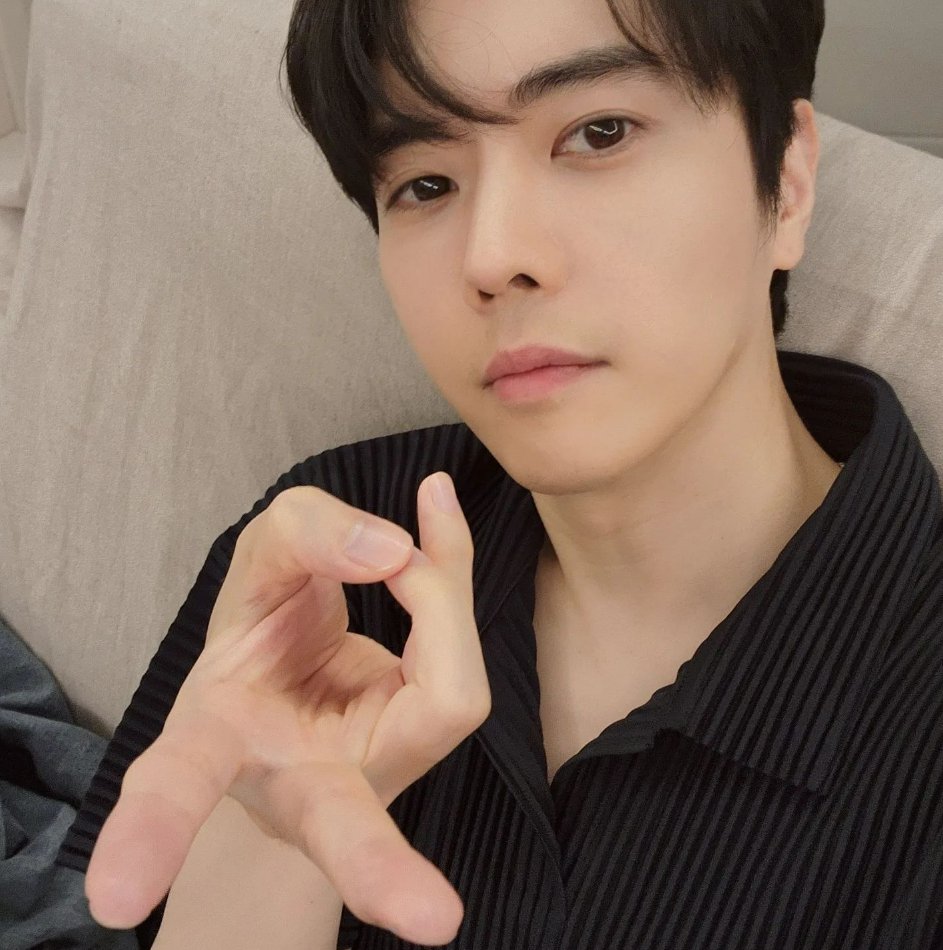 I've been a fan of Japanese manga since I was a child, and while their quality is excellent, I believe that many creators have yet to adapt to the unfamiliar format of webtoons. I'd like to share PTJ Comics' expertise with these creators so that we can complement each other's strengths and create worldwide hits.
PTJ Comics is looking for manuscripts!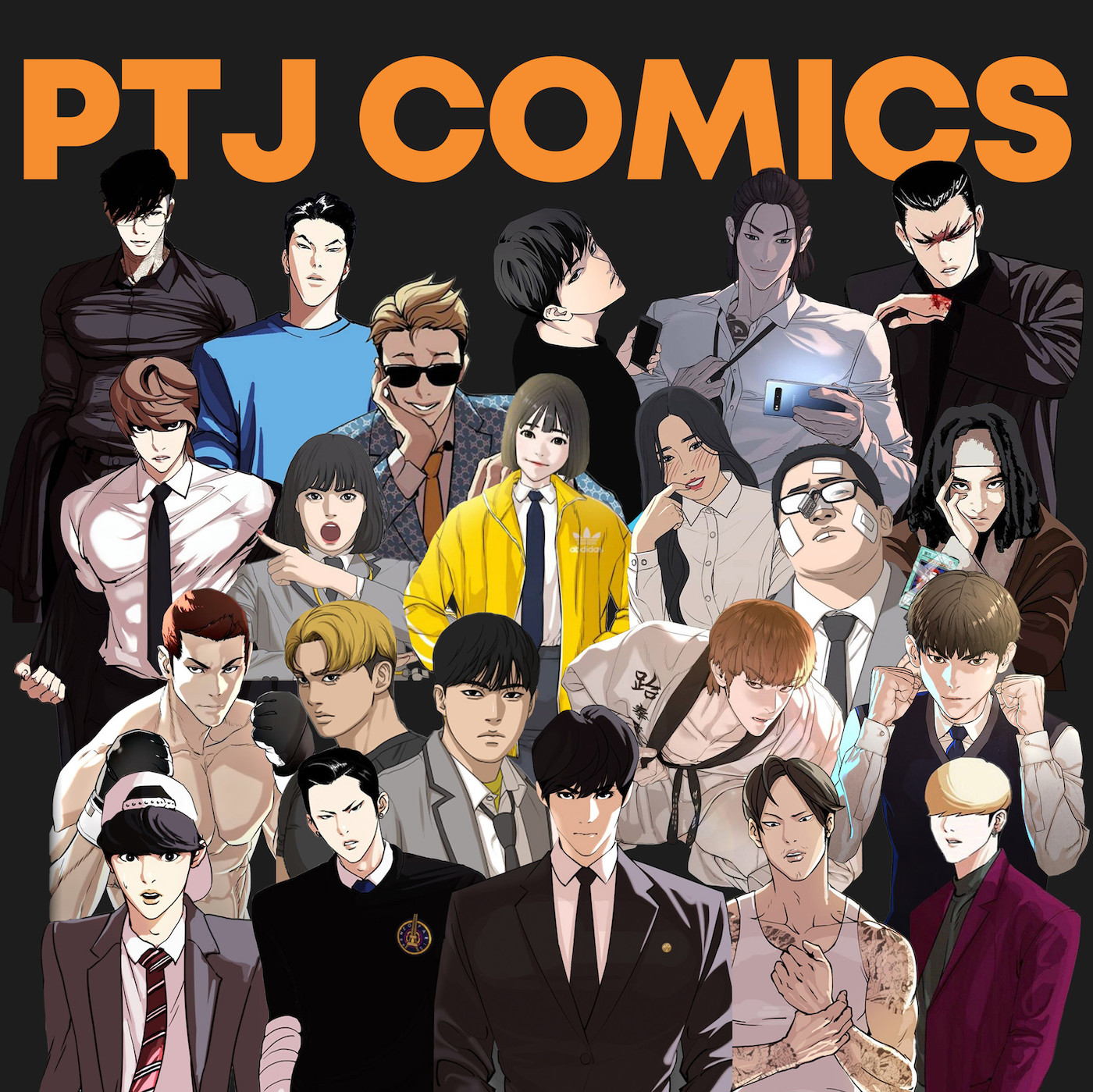 PTJ Comics is looking for webtoon manuscripts!
The number of panels or pages is up to you, and the text can even be in Japanese or English!
Please send over your webtoon (just one chapter is okay!) in any format, along with your name/pen name and title, and you'll receive a response within 10 days after your work has been reviewed.
Send your work to suggestion@ptjcomics.com
We're looking forward to checking out your manuscripts!
>>PTJ Comics website (Korean)<<