Curry Zawa Kaoru's Creative Counseling - "I can't get over the desire to make otaku friends." Here's what you need (besides social skills).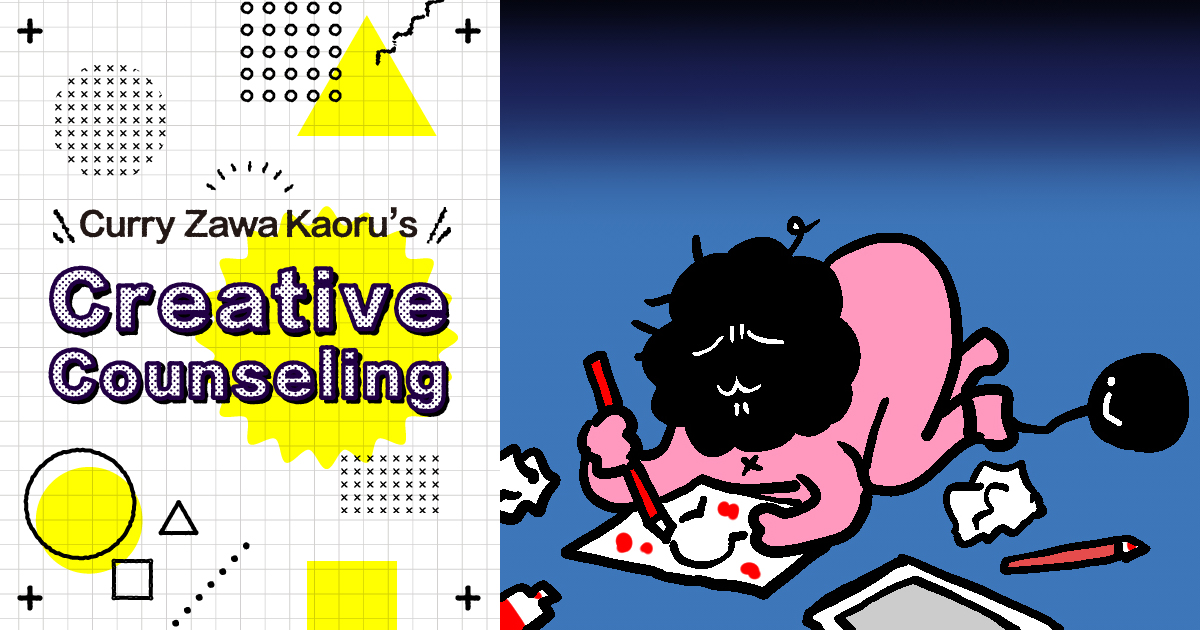 I can't get over the desire to make otaku friends
Welcome to the latest episode of "Why the hell are you asking me?".
Seriously, I have a feeling this might be my magnum opus of terrible advice.
If you want to be the life of the post-event party, you should probably ask someone who actually has a social life.
Except if you ask one of those people, they'll probably just say something vague like, "It just happens!" which will only make loner legends like us feel more lonely.
Those social butterflies can be quite insensitive, but ironically, they're always surrounded by friends. I secretly hope that the moment they step into the restroom, their "friends" have a roasting session about how much they suck.
Look, you and I are getting riled up about the wrong things. I'm getting overly salty about these party-goers, and you're fantasizing too much about otaku buddies and yakiniku parties.
There's some truth in the phrase "It just happens!", and while I won't claim that people who wind up alone are not social misfits, many otakus actually prefer being left alone.
Even if these lone-wolf types join an otaku friend group and engage in group activities or party after every event, they might soon find the fun being overshadowed by exhaustion. The constant yearning to be alone may overpower their social obligations. They might gently decline invitations, distance themselves, and then paradoxically feel hurt seeing posts of after-parties they weren't invited to.
The result? They might think, "Why did I ever want otaku friends in the first place?"
I doubt you're pursuing creative activities out of some masochistic kick, along the lines of "I thought I'd die of loneliness at that doujinshi event, let's do it again!" Based on what you wrote, it sounds like you're more than capable of enjoying your own company and can enjoy doujin activities by yourself.
Some of us can spend endless hours alone. In fact, we fans who can spend 62 hours just scrolling through X (formerly Twitter) are likely more surprised when people can't (or don't) do that! But then again, there are those with active social lives who, when left alone, are struck by unbearable loneliness. Then they get even sadder than when their ex leaves their Dolce & Gabbana-scented LINE messages on read...
You don't so much "suck at socializing" as you excel at being alone, and heck, you've even got fans! So why mess with a good thing? Why become a subpar soccer player when you're already scoring goals on your own?
The weed is always greener on the other side
So, you're like the guy who whines, "I wish I had a girlfriend," only to have some basement dweller (me) snap back, "Dude, you'll just waste time you could be spending on battle royale games!" I mean, who would be happy to hear something like that?
You probably already realize that you're in your best condition when you're by yourself. But no matter how content you are with your current situation, FOMO is part of our human programming.
You realize that it's just all in your mind that the weed is greener on the other side, even if the stoners next door go, "Chill, man, it's not all it's cracked up to be. Also, look out for cops! Peace & love!" Somehow, you still wanna snatch a bunch. Especially if you've never actually smoked their greener weed, its "what-if" allure never really goes away. You're like, "What if I'd get the ultimate high?"
But who knows? If you actually tried FaceTiming your otaku besties or going to after-parties, you might find that having company is more fun than being solo. There's still a chance you might be better off in a more social setting.
So if you find yourself unable to let go of this fantasy and it's putting a damper on even your enjoyable solo activities, maybe it's time to tackle your dream head-on. Even if you faceplant into a wall, you'll at least waltz back to your one-chair workspace in a bloody-nosed, neck-braced glory, thinking, "Yep, this is definitely where I belong." And honestly, that alone makes it worth a shot.
Be prepared if you're going all-in
Truth be told, I've also experienced the "meeting otaku friends online and going to events & dinner parties" scenario. After that experience, I concluded that I was better off alone, and when I moved on to the next niche, I deliberately avoided making any otaku friends. When I go to a doujinshi convention now, I leave my editor in charge of the booth and go off by myself to buy DBs (short for "Dirty Books")—a lifestyle void of any loneliness but also any pride. And it's thanks to experiencing those group activities that I was finally able to make peace with myself.
So why did I once make otaku friends and host drinking parties? In hindsight, it was because the idea didn't scare me at all.
Why do middle schoolers create so many cringe-worthy memories? It's because they have this inexplicable confidence that they can't possibly be wrong about anything. That's why they can show up in public wearing a cape or something. In my early 20s, I still had some of that unearned confidence, amplified by the internet, leading me to think, "No one could possibly find me creepy for sharing my opinions." So, I wrote comments on the bulletin boards of creators in my same niche who I thought were decent. Whenever someone replied, I closed the distance in a heartbeat and invited them to events, joint publications, and drinking parties.
This entire whirlwind lasted just about four months. While the events and drinking parties happened without any significant problems, there wasn't a repeat for any of them.
Even now, I sometimes wonder how those people back then saw me and cringe mightily.
If you continue down this path, you might be burdened with the regret of not making any otaku friends. But understand that by trying, you also run the risk of creating a different kind of regret, one that's more specific and memorable: the regret of screwing things up with your otaku friends. So keep that in mind before making your move.
Loneliness and emptiness are like dust
That being said, you probably won't find my socially awkward experiences helpful. However, when I asked people who regularly host offline meetups how to become part of their group, the standard advice I got was to interact for a while on social media. Then usually, events become an opportunity for everybody to gather.
It seems like the saying "Rome wasn't built in a day" holds true for yakiniku parties, too. Social skills aside, people who regularly meet up are diligent about human relations.
You said that doing things by yourself is easier, which probably means you find socializing cumbersome. If you feel that even keeping up a chit-chat marathon on social media feels like a drag, then you're basically a walking social-distance glitch waiting to make a cringe-worthy debut. In that case, your choice to be alone thus far wasn't a mistake but rather a wise decision.
Even if you successfully make friends or join a group, you might find a new type of loneliness where everyone seems to be way more into your gatherings than you.
Loneliness and emptiness are like dust; whether you're alone or in a group, there's no escape from them. Instead of thinking about the impossible task of eradicating dust from existence, how about appreciating the dust-free spots in your life?
Right now, you're so obsessed with your metaphorical dust that even top-shelf weed (those genuine fans of your work) are looking like massive dust balls to you.
But I bet there are folks out there who'd rather take a hit of that than make friends.
The grass will always look greener on the other side, but I think it's a waste to be so focused on that to the point of overlooking the quality weed growing right at your feet.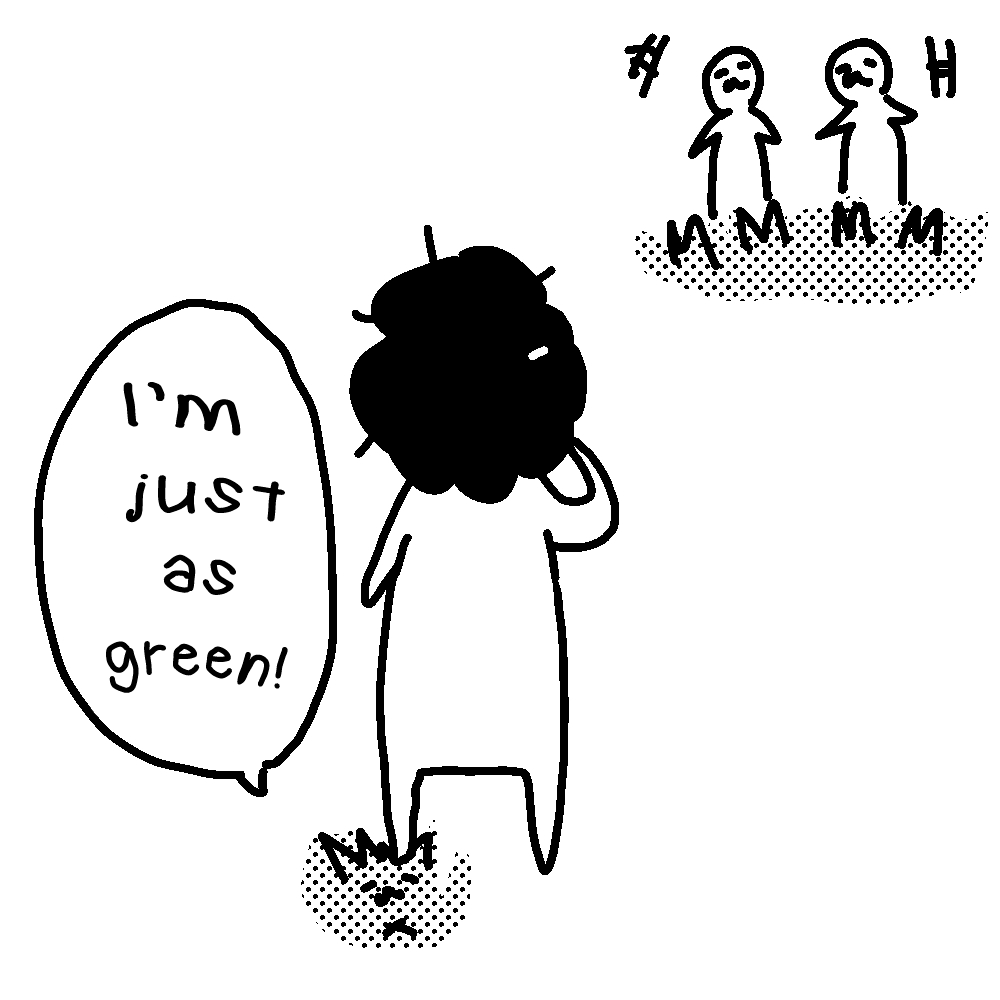 This column was made into a book!
The popular column Curry Zawa Kaoru's Creative Counseling has been made into a book titled Otaku no Tanoshii Seisaku Ron (The Delightful Art of Otaku Creation, Bungeishunju).
In addition to fan-favorite episodes such as "Coping with fanwork taking a little too many liberties", "When you can't get feedback in an underdeveloped genre", "Is 40 too old for doujin events?" and "Understanding the troubles and contradictions of killing off your favorite characters", the book also includes brand new topics and advice!
On sale from June 23rd, 2023!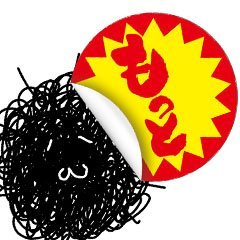 Curry Zawa Kaoru
Born in 1982. Unemployed. Her works include Kremlin (Kodansha), Makeru Gijutsu (Kodansha), and Busu no Honkai (Ohta Publishing). Her hobby is egosurfing.