Want to stand next to your favorite character? Create an acrylic stand of yourself with pixiv Requests!
pixiv Requests is a service where you can commission illustrations, manga, and novels based on terms set by creators. While over 120,000 members of the pixiv community have used it over the years, many have yet to try it. The idea of having your favorite creator craft a piece just for you is thrilling, but the stumbling block for many is the question, "What should I ask them to draw (or write)?"
While most people request fan art of their favorite characters or sequels to creators' existing works, in this article we'll showcase another idea: commissioning an illustration to create an acrylic stand of yourself!
You read that right: we're talking about requesting a stylized portrait to print on an acrylic stand, which you can then display alongside the acrylic stand of your favorite character! Although you could do the same with a full-body photo, a 2D version of yourself might look better next to your 2D sweetheart.
What are you waiting for? Give it a try yourself!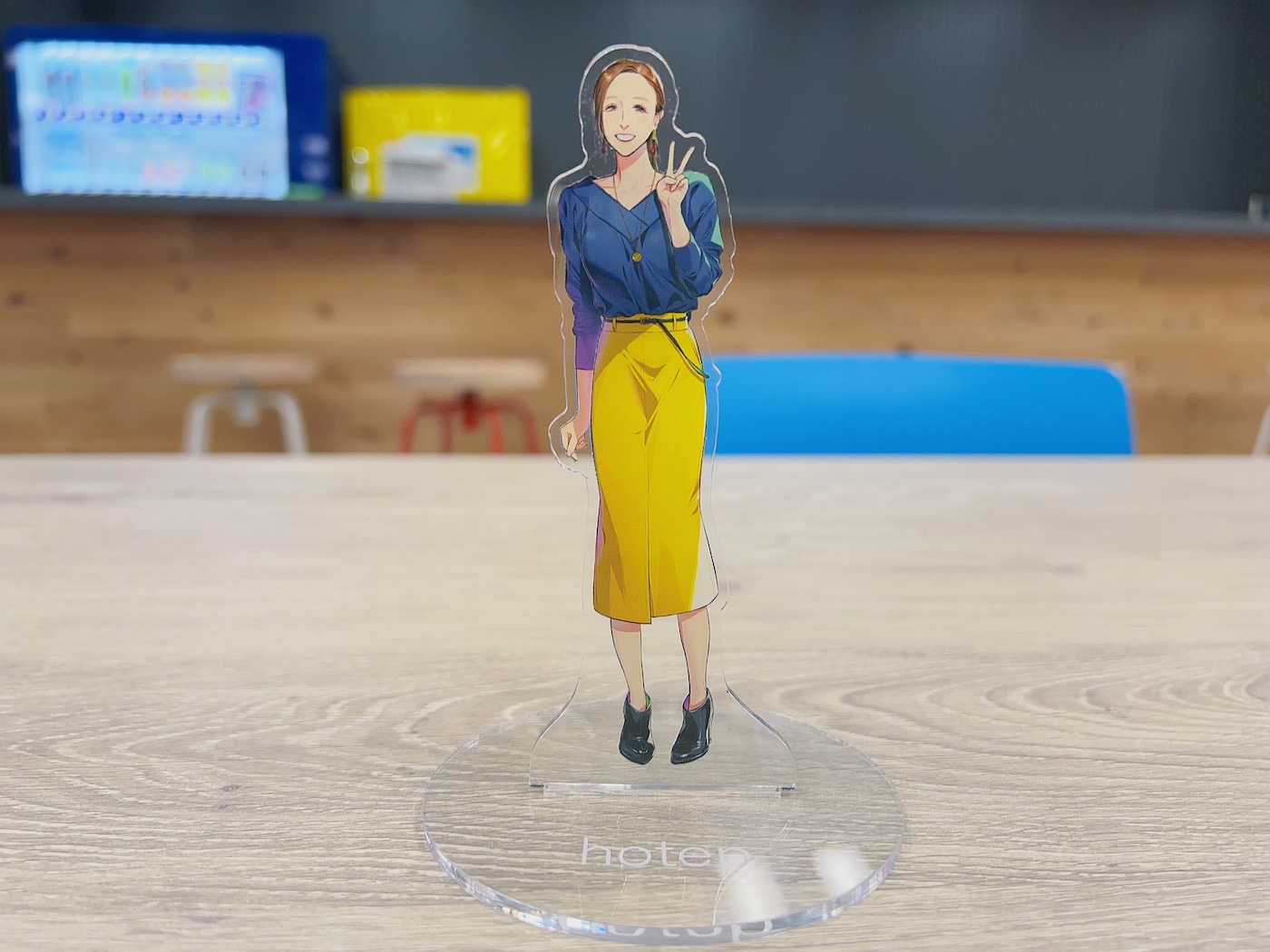 How does pixiv Requests work?
Here is a rough overview of how pixiv Requests works.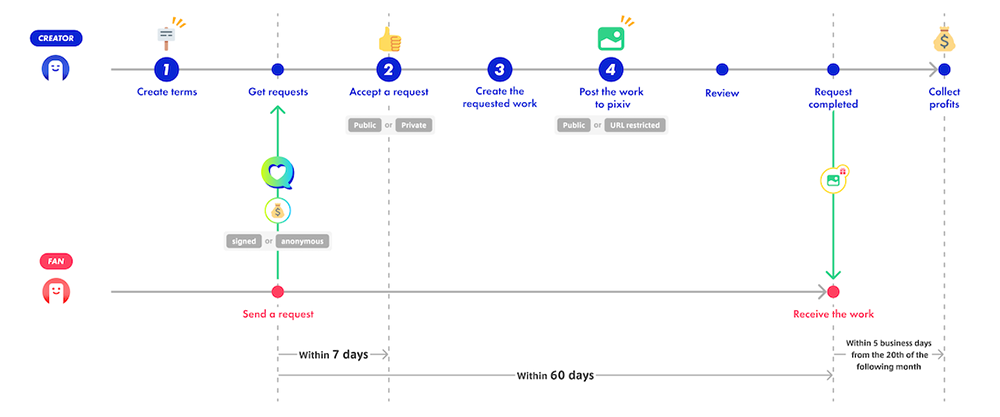 This may look like a lot of steps, but it's actually quite easy!
Essentially, it's just a matter of finding a creator, sending your request, and getting the completed artwork.
However, it's important to note that not all creators will accept your request. In that case, you'll have to repeat steps 1 and 2 all over again!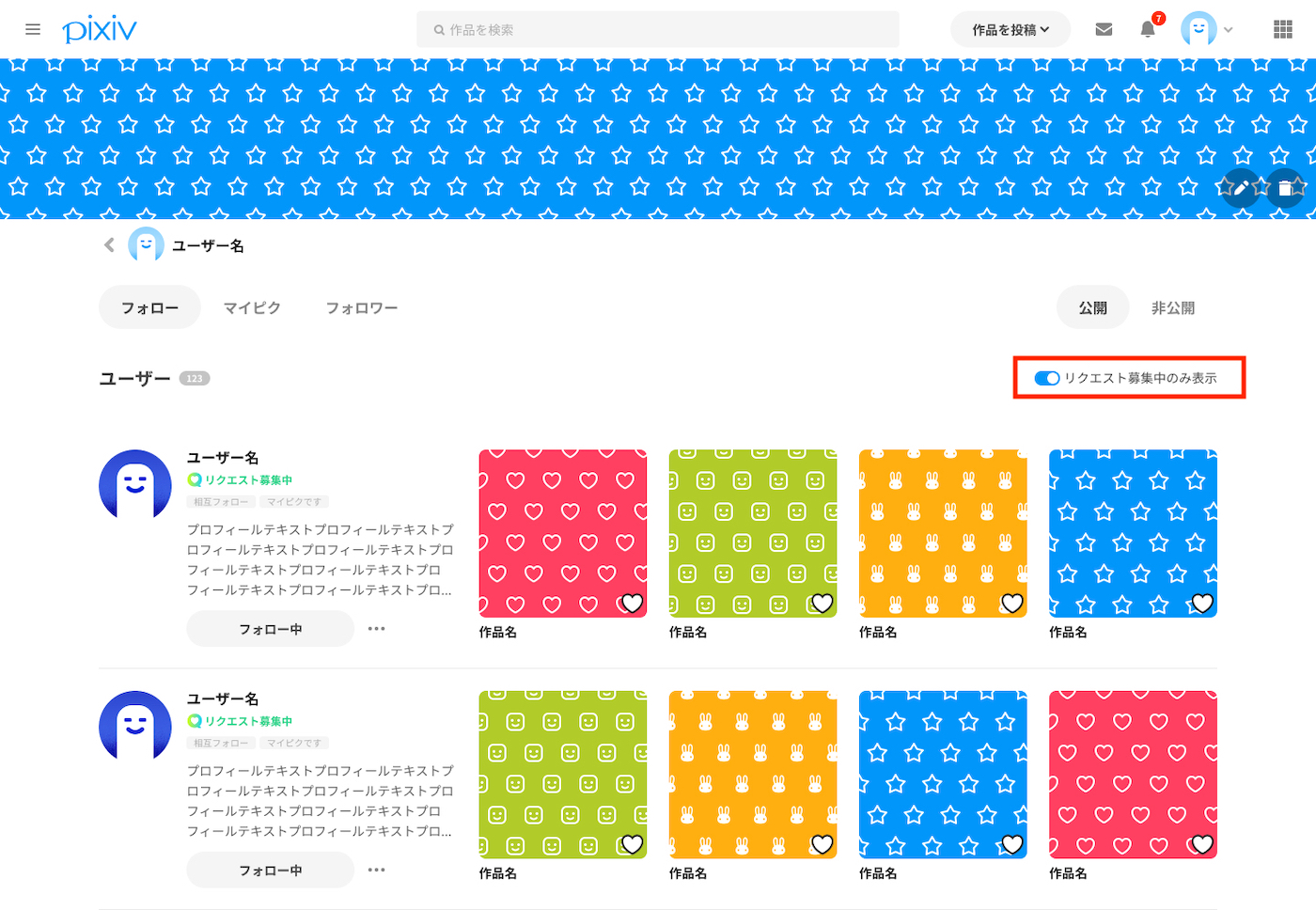 There are two ways to look for the perfect artist. You can look for creators who are accepting requests from the sidebar menu on pixiv's main page, or you can narrow down your search to creators you already follow by using the "Accepting requests" filter.
If you're looking for new creators, try the sidebar menu. If you want to find someone among the creators you already follow, then try the filter.
For this article, I sent a request to artist Ayumu Hatone.
Here's the request I sent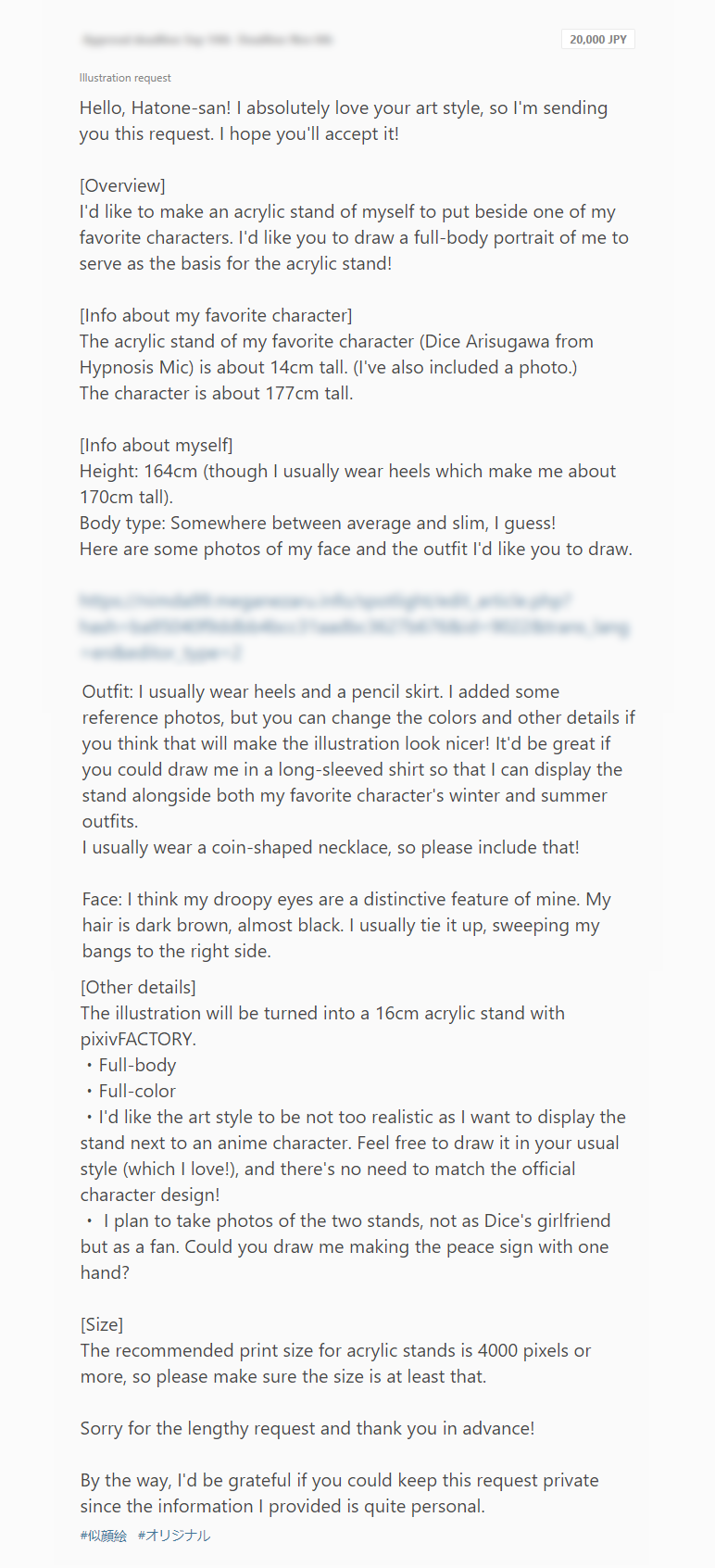 When using pixiv Requests, you send a one-time request and wait for the completed artwork. Retakes or edits are a no-no.
Since I'm asking for a portrait, the instructions I provided were quite detailed and included:
The intended use for the illustration
Information about my favorite character
Information about my own appearance
A few photos of myself
Other details
Size
A request for the creator to keep the process private
Things to consider when requesting a portrait
When requesting a portrait, no matter how stylized, the result has to look like you, or at least have that je-ne-sais-quoi that makes you say, "Hey, that's me!"
Here are some pointers to help you get exactly what you want!
① Outfit
Consider asking the artist to draw your go-to fashion style. If you have a favorite outfit, it might be helpful to send a picture of the whole ensemble. This time around, I've even specified what kind of accessories I usually wear!

② Face
Stylized portraits often exaggerate certain facial features for impact, so even if you're including some reference photos of yourself, you might want to jot down your prominent traits. This makes things much easier for the creator!

③ Body type
The perception you have of yourself might not always match reality, so it's a good idea to include your body type. Since bodies can change, mentioning your ideal body type can also work. This time, I said I was between "average and slim," which isn't technically incorrect as I plan to lose some weight soon!

④ Hair
Make sure to mention your hair color, style, and whether or not you have bangs. While I did attach a photo, I specified my hairstyle so that the artist wouldn't get confused, given that my hair looks different depending on the picture.
⑤ Photos
Ultimately, photos can be the most helpful reference for the artist. Make sure to include close-up shots of your face and full-body shots that show off your outfit. You can even tweak the photos using an editing app to get closer to your ideal look.
If you're uncomfortable sending a photo of your face, only send it to creators you know and trust! If you're too embarrassed to link your face to your name, you can always send an anonymous request.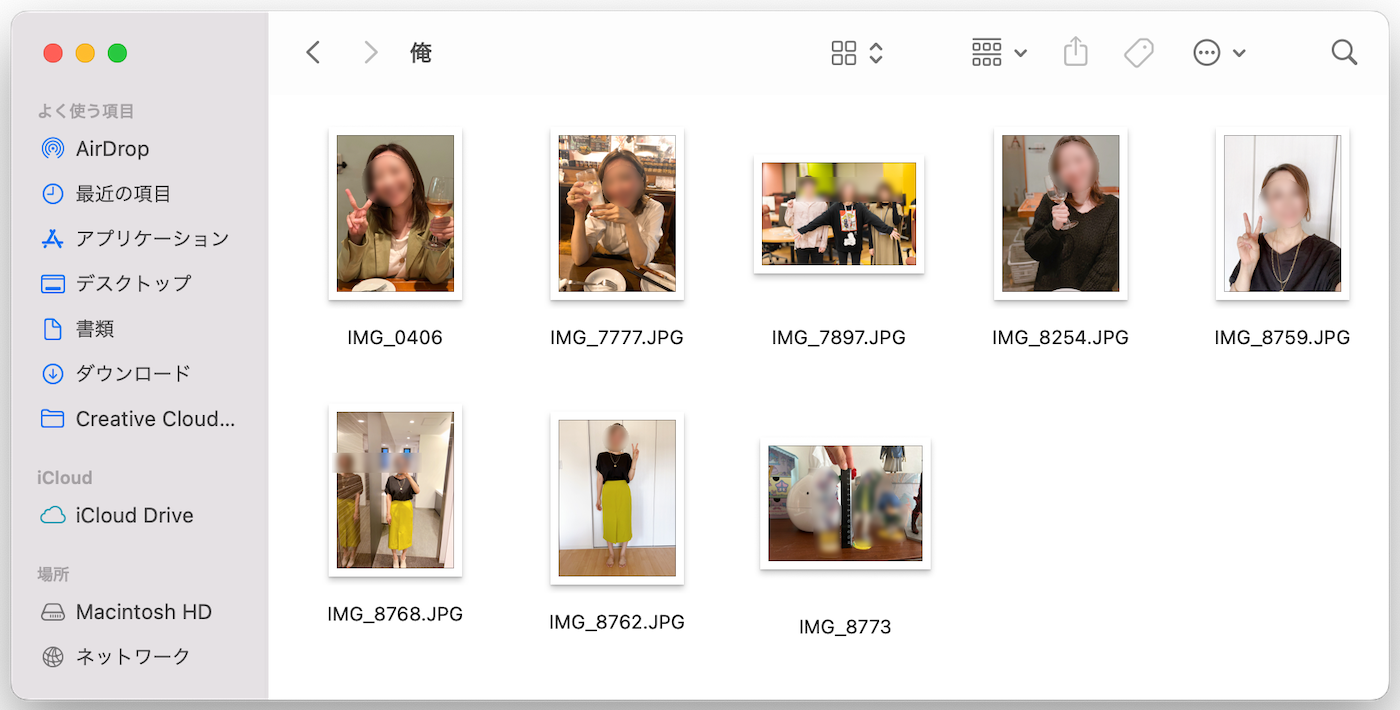 Other details you shouldn't forget
Besides what you want the creator to draw, there are other details you should remember to include in your request.
① Illustration size
If you plan to turn the illustration into physical goods, like an acrylic stand, specifying the size is necessary. I've looked up the required size for 16cm-acrylic stands on pixivFACTORY to make sure I got it right.
>>Check out the specifications for acrylic stands on pixivFACTORY<<
② Illustration format
State the image format you want and whether you need a transparent background. Although I forgot about this, the artist was kind enough to provide various file types.
pixiv Help Center: What are gift files?

I had already told the artist that I planned to turn the illustration into an acrylic stand using pixivFACTORY. Thanks to this, they provided me with a ready-to-submit file. How convenient!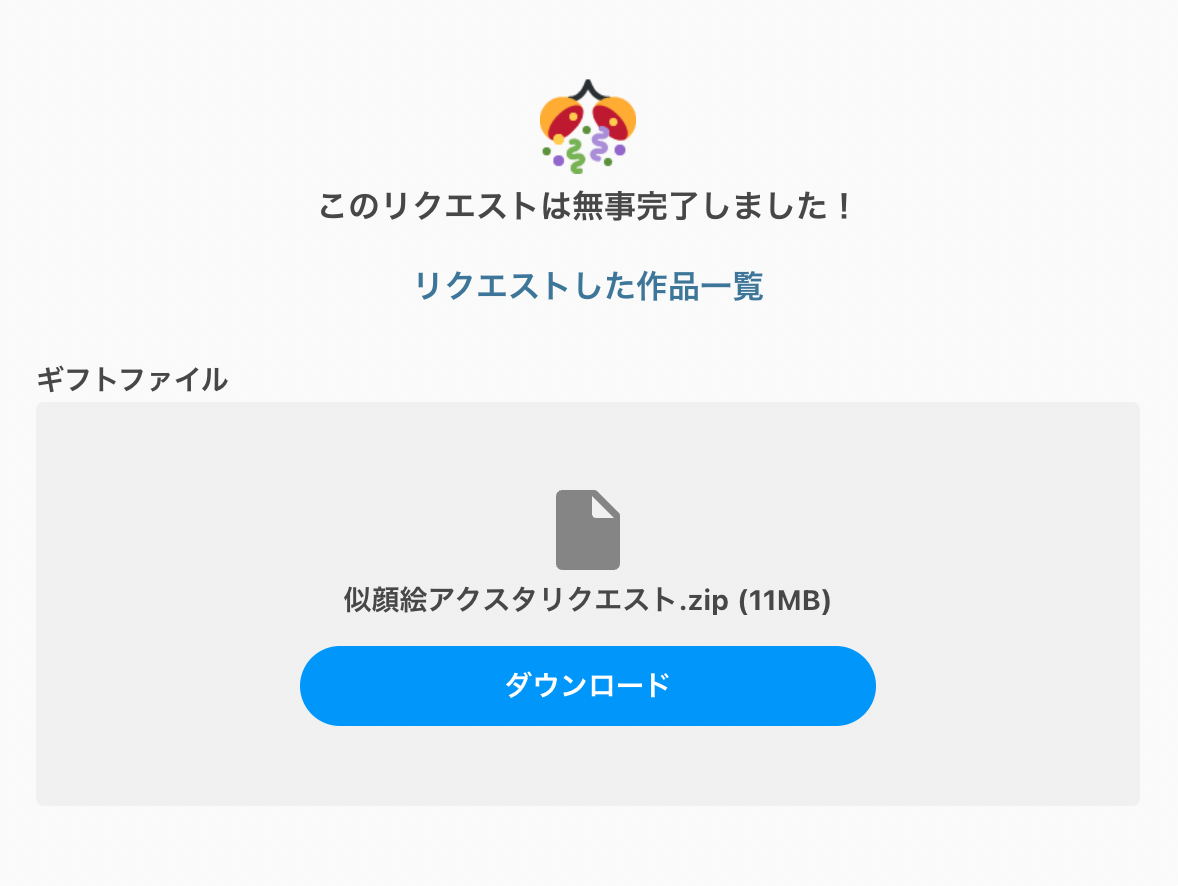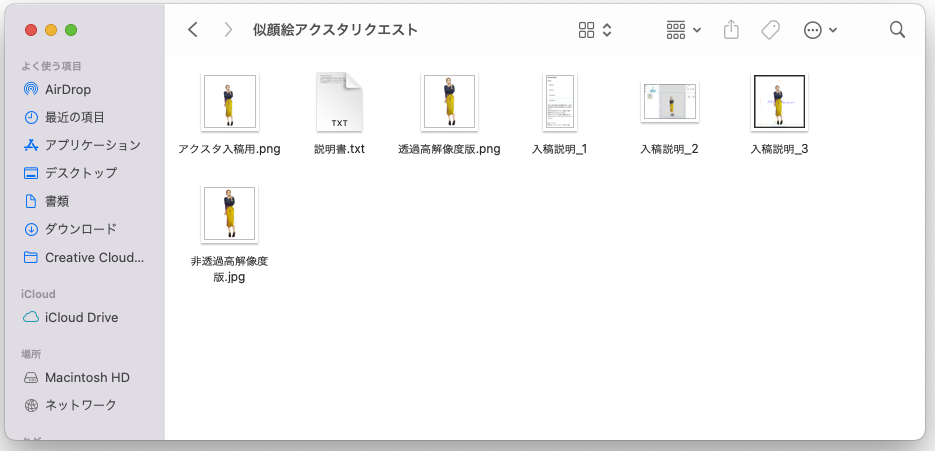 ③ Level of realism
How realistic do you want the illustration to be? Since my acrylic stand will be displayed next to a 2D character, I chose a less realistic style.
④ Public and private requests
pixiv Requests are typically completed when the creator posts the finished artwork on pixiv. If a creator accepts a request publicly, the details of your request will be published alongside the completed artwork for everyone to see.
To keep your request details private, request that the creator accept it privately.
This ensures that while the artwork may be public, the details of your request will not be.

⑤ (Optional) URL restriction
If you are concerned about the portrait being publicly visible on pixiv, you can request that it be published as URL-restricted.
This way, only you and the creator can view the portrait.
Q&A with the creator, Ayumu Hatone
── How was your first experience with pixiv Requests?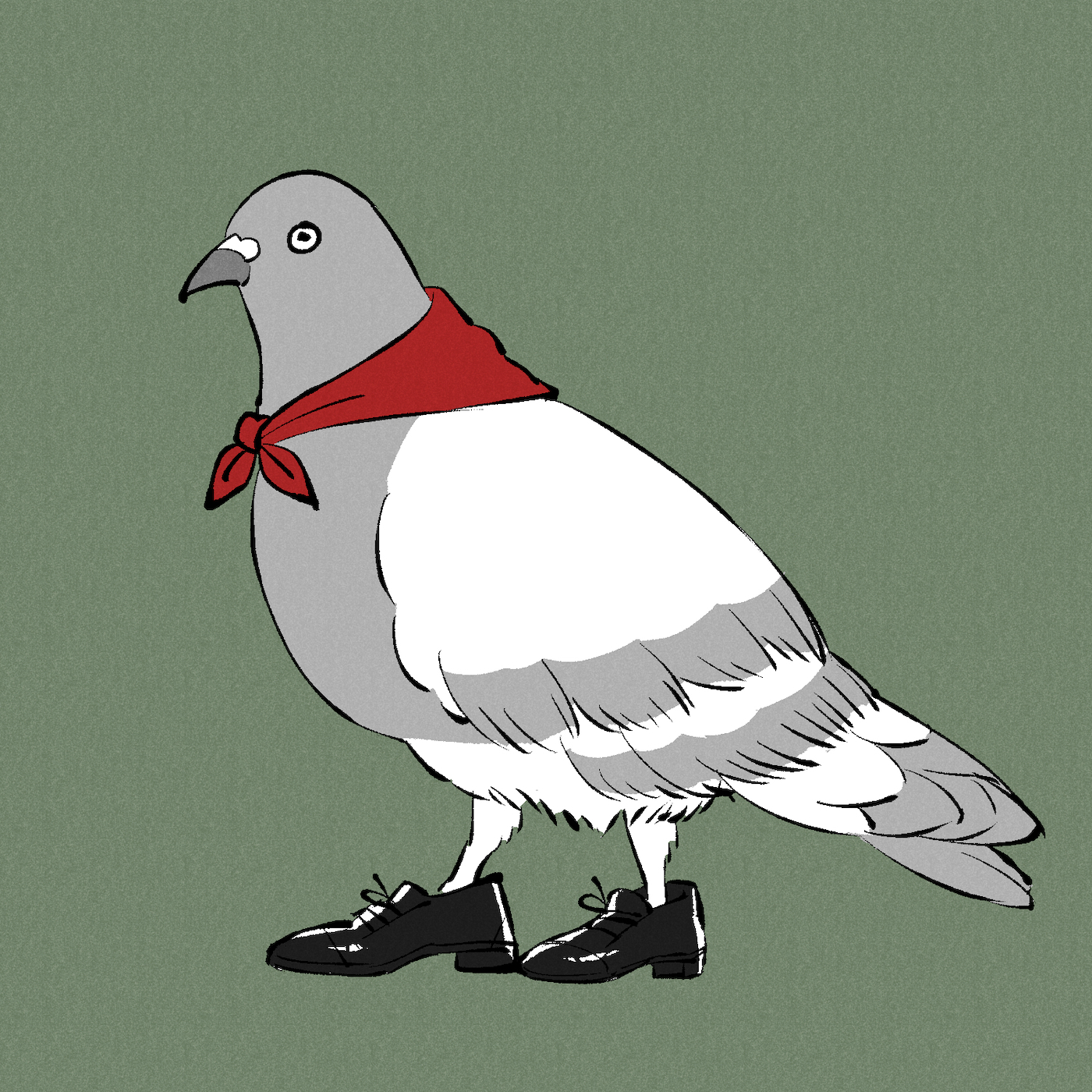 I found it pretty convenient since there was no need for a back-and-forth with the requester! Retakes or adjustments would have been time-consuming for both parties.
── Was it hard dealing with such a detailed request?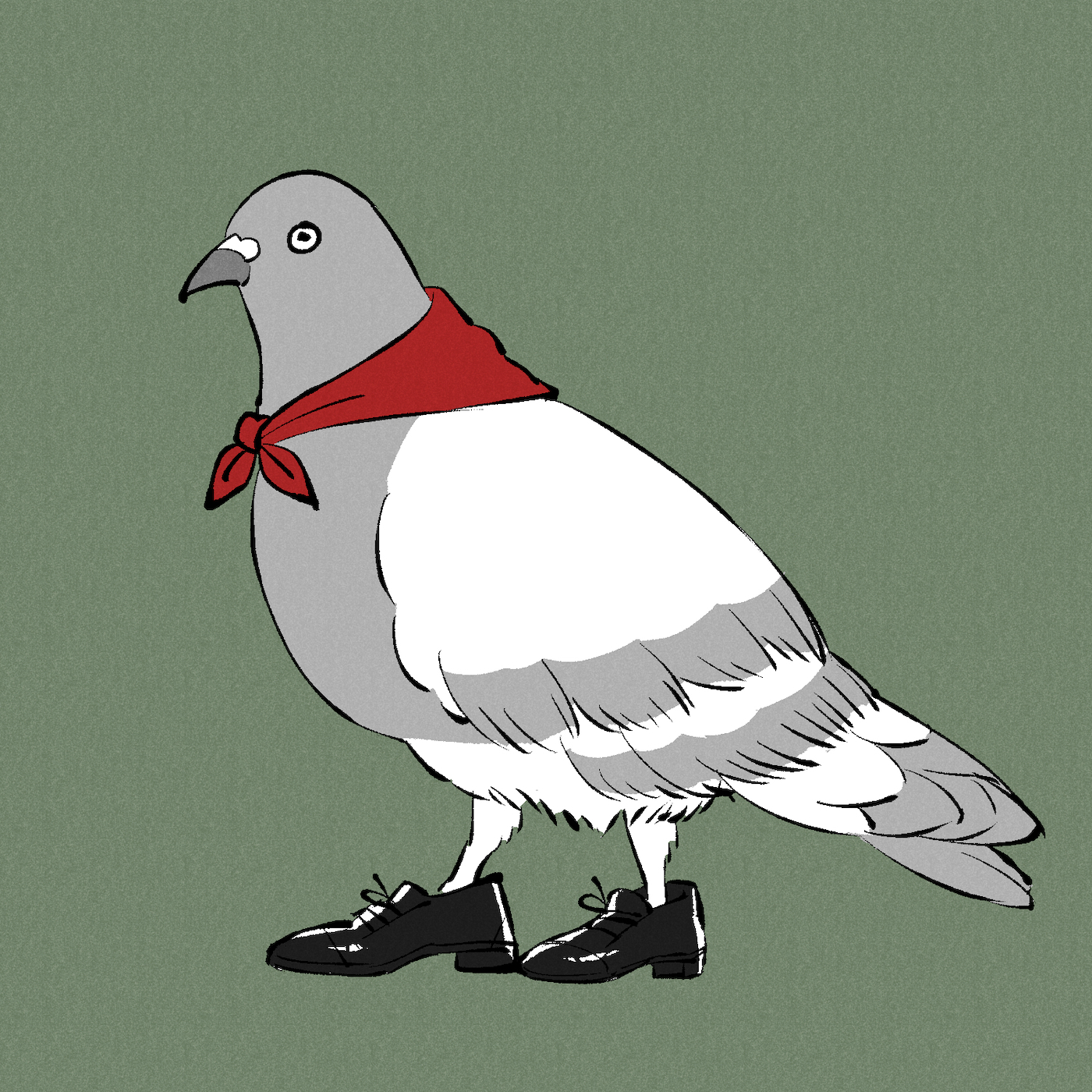 Actually, the more information you have for a portrait, the better it will turn out. It allowed me to emphasize what you consider your prominent features.
── What information did you find most helpful?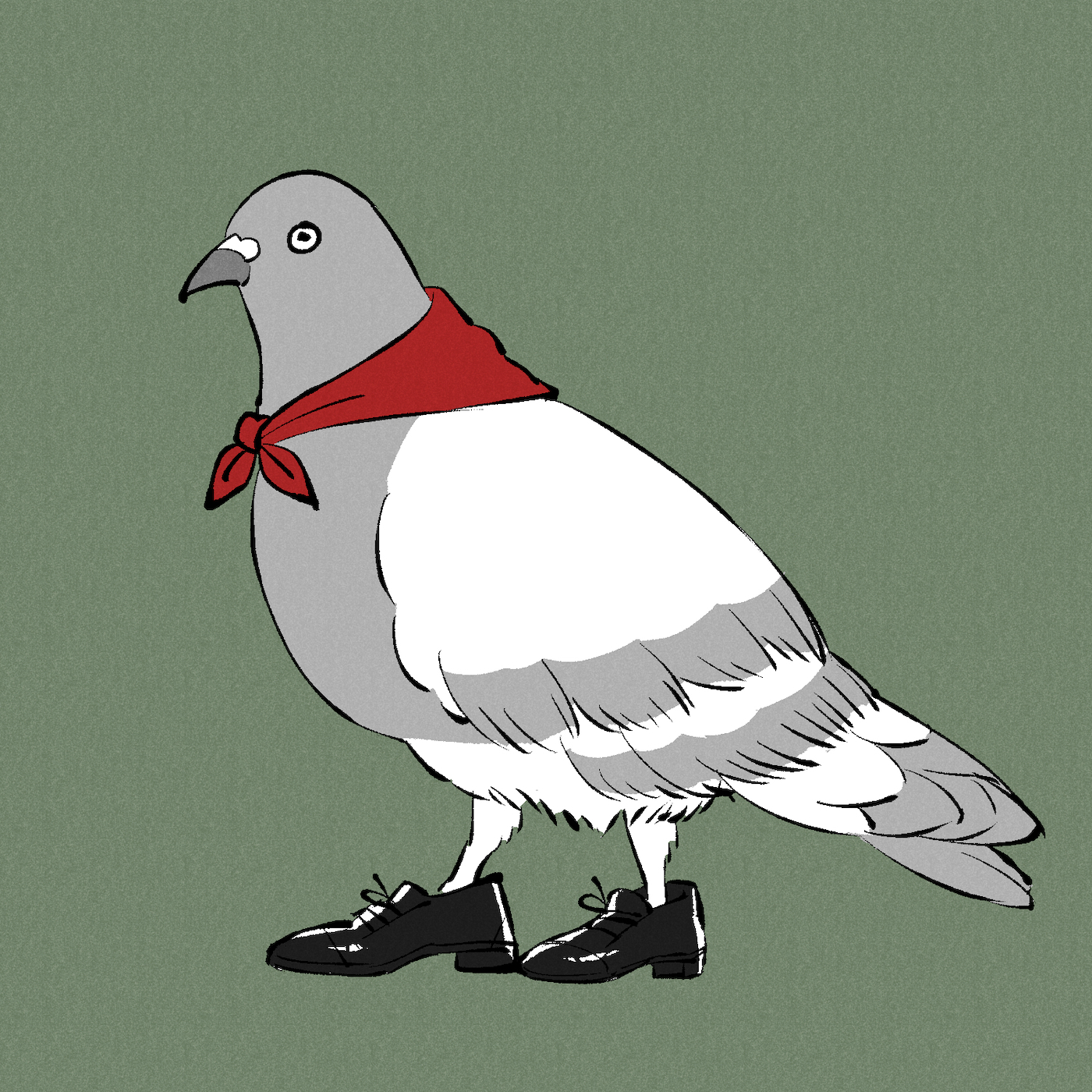 Knowing the dynamics—like "I want to pose next to him as a fan, not as a girlfriend"—helped me pick the right pose and face.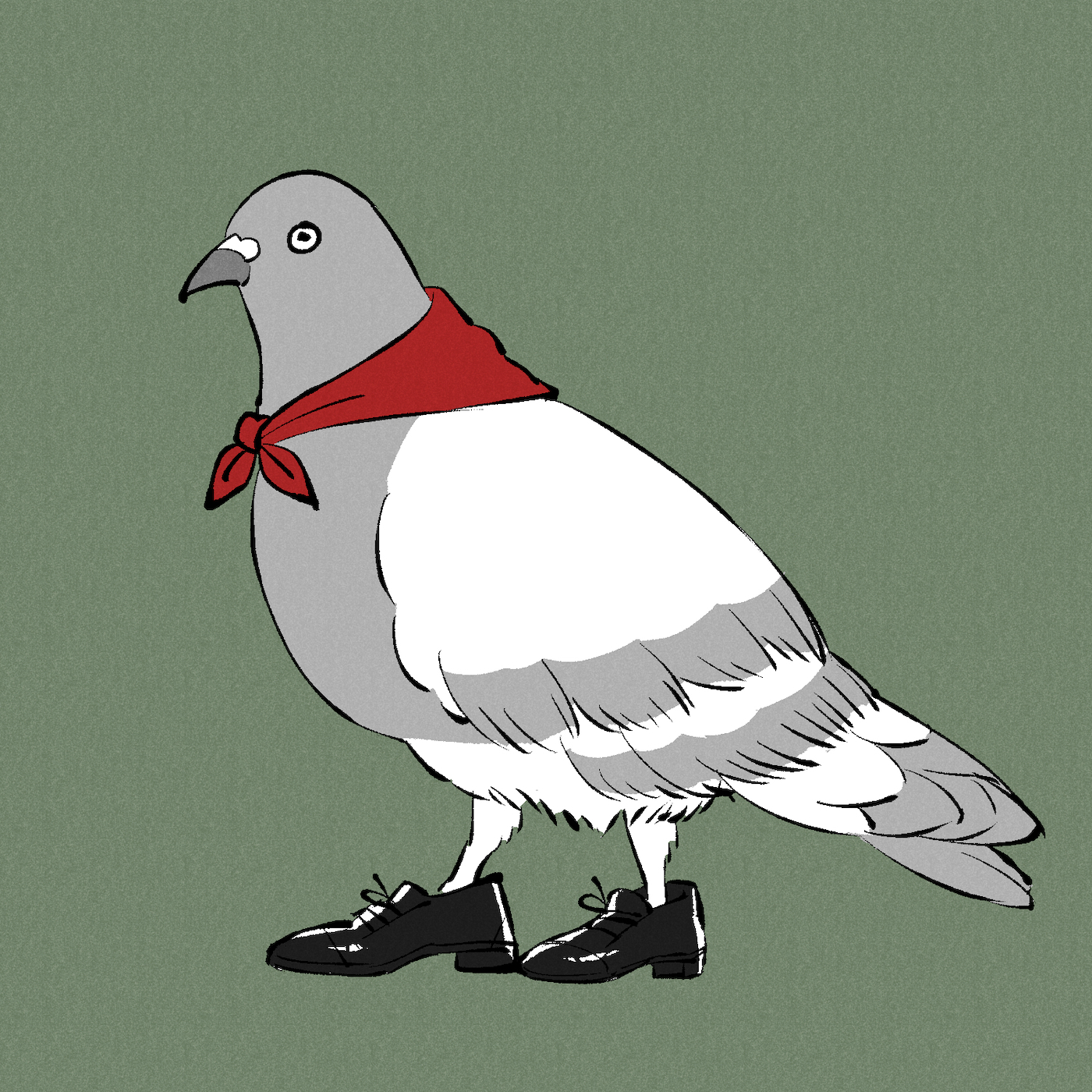 The information about the file was also very helpful. When working on something like this, it's important to know whether you need everything ready to go or if you'll be tweaking it before submitting it. If you need the file print-ready, tell the creator where you're submitting it, send them any templates they provide, and specify the exact dimensions of the acrylic stand you want to use.
── Where can one find a portrait artist as talented as you?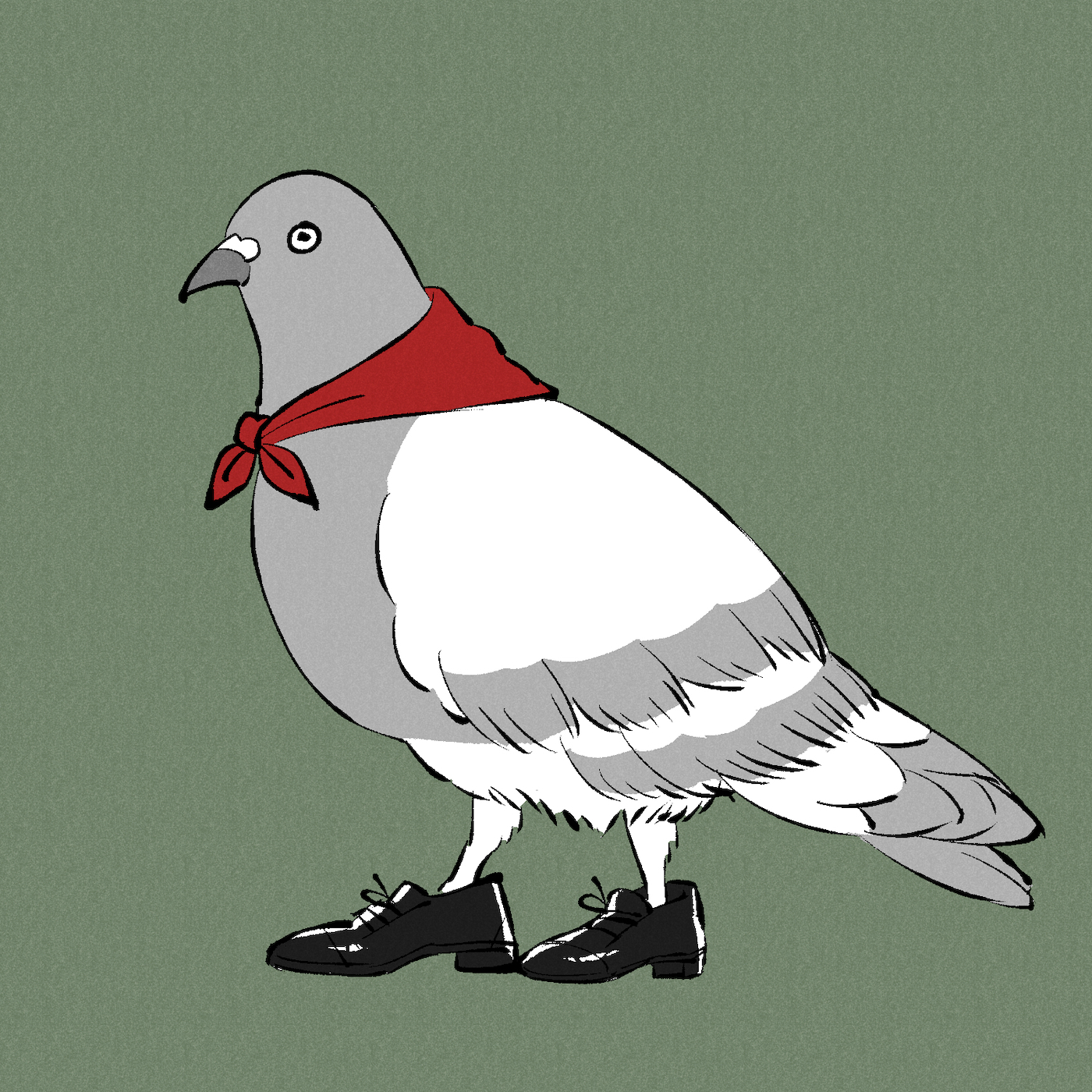 Look for creators who specialize in realistic drawings or who are fans of real-life idols. If you're worried about whether someone who hasn't drawn a portrait before will be able to do a good job, you should request from a creator who explicitly states "Taking portrait requests" in their terms.
── Would you like to take on similar requests again?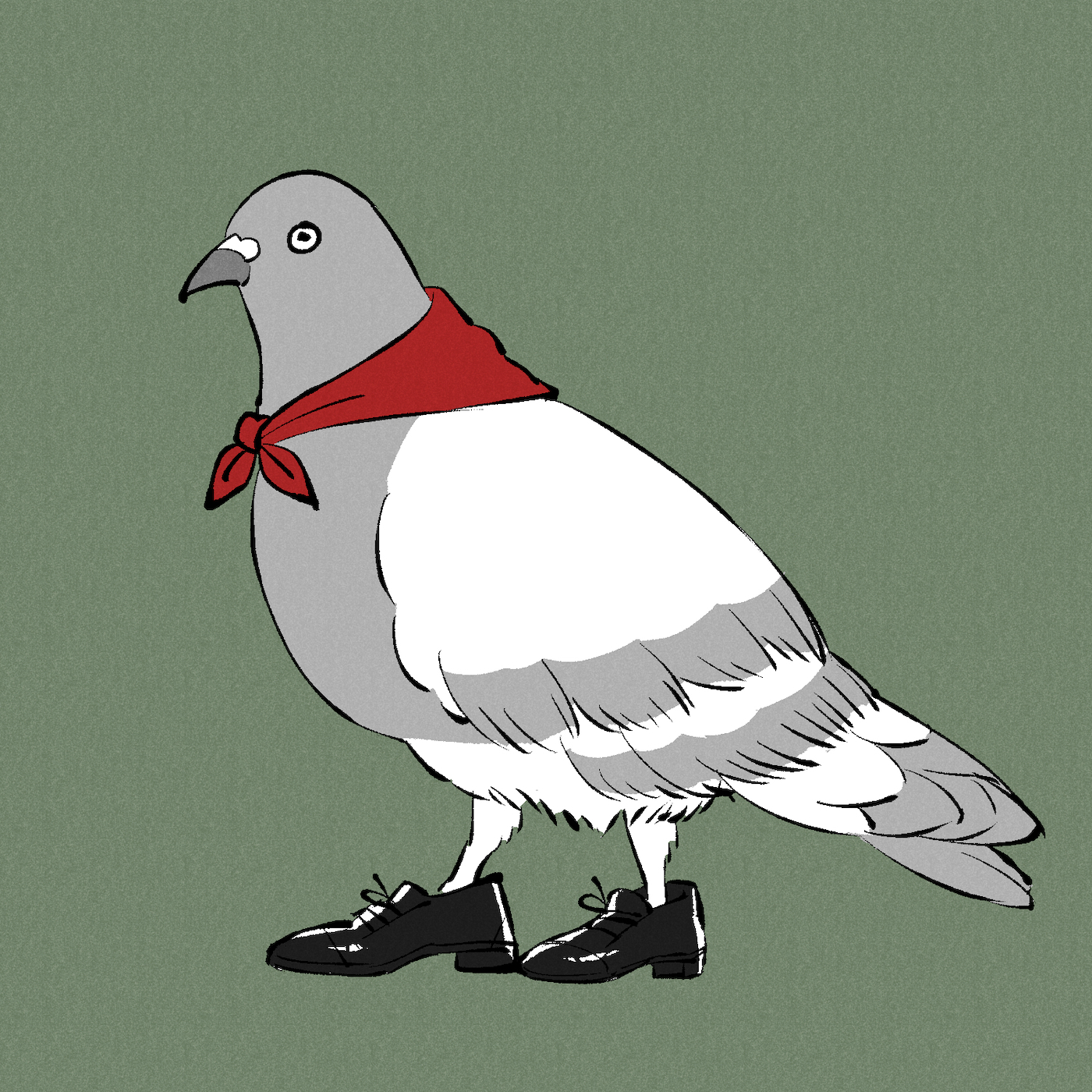 Absolutely! Portraits can be quite special to the person requesting them, whether they're turning it into an acrylic stand or using it as a welcome board at a wedding. It's rewarding for me as the creator to be a part of such special occasions. I've even heard from a friend who wants to commission a couple's portrait for their wedding anniversary, and I'm looking forward to it!
pixiv Requests Campaign
A special campaign is underway, making this the perfect time to try pixiv Requests!
For all requests sent by September 14th (11:59 pm JST), both the requester and creator will receive special perks if the work is posted on pixiv within 60 days from the request date!
Give pixiv Requests a try!
Make the most out of pixiv-related services!