"Hikikomore! Shijimiman" Chapter 1 - A surreal and comedic 4-panel comic strip about the daily life of a hikikomori superhero and his friends!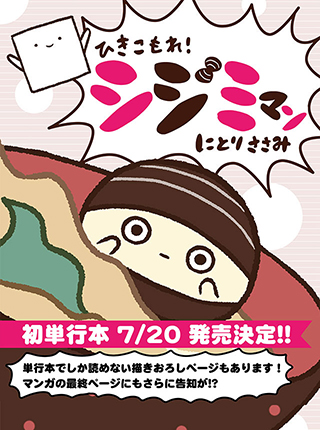 Supplied by MANGA pixiv editorial staff
MANGA pixiv is pixiv's original manga online publishing arm which publishes their serializations online and simultaneously in four different languages, Japanese, English, Traditional Chinese and Simplified Chinese.

Before we release the latest chapters that's serializing at MANGA pixiv, we'll be introducing the first chapter of each serialization on pixivision!

This feature will be Sasami Nitori's "Hikikomore! Shijimiman".
The story begins with the hikikomori (shut-in) hero, Shijimiman who lives in Miso Soup Country with his friends, Tofu-kun, Onigiriman and Takuwan-kun. This 4-panel gag manga will be about the daily life of these four friends.
See these cute characters unfold slowly with their occasional sharp jab at surreal humor and they might even grow on you!
Hikikomore! Shjimiman - Chapter 1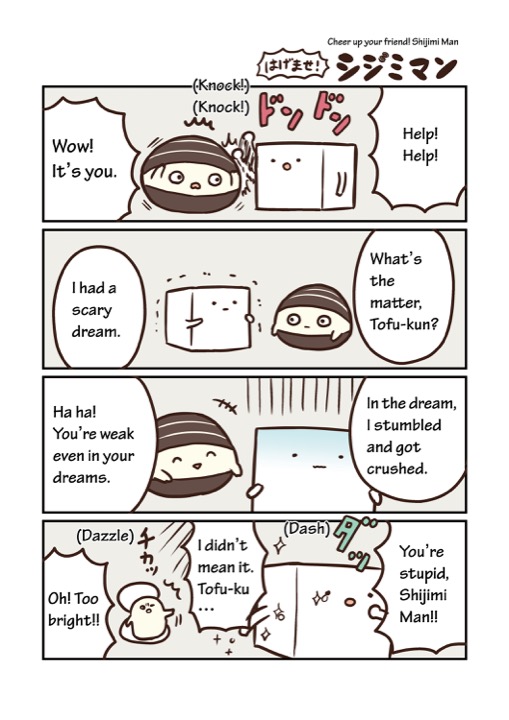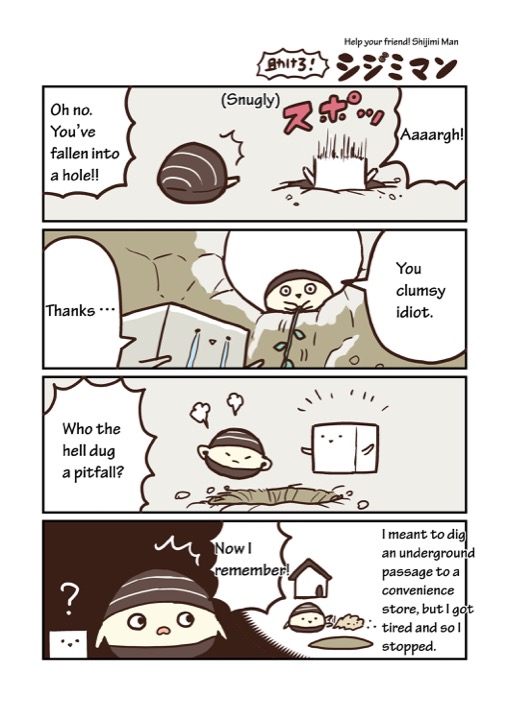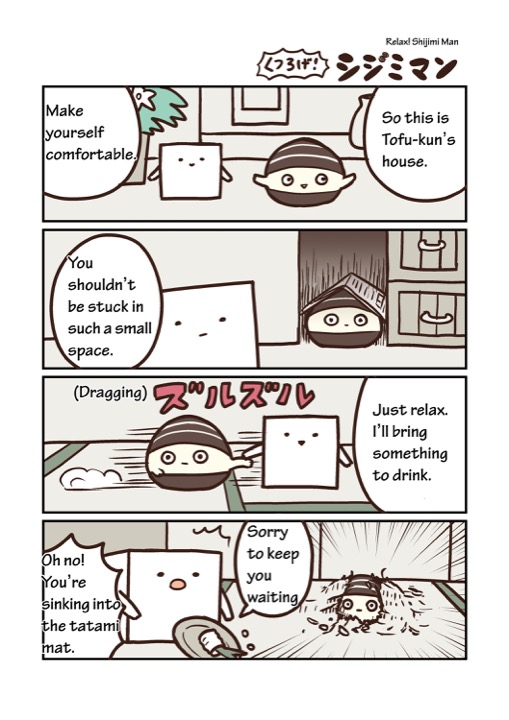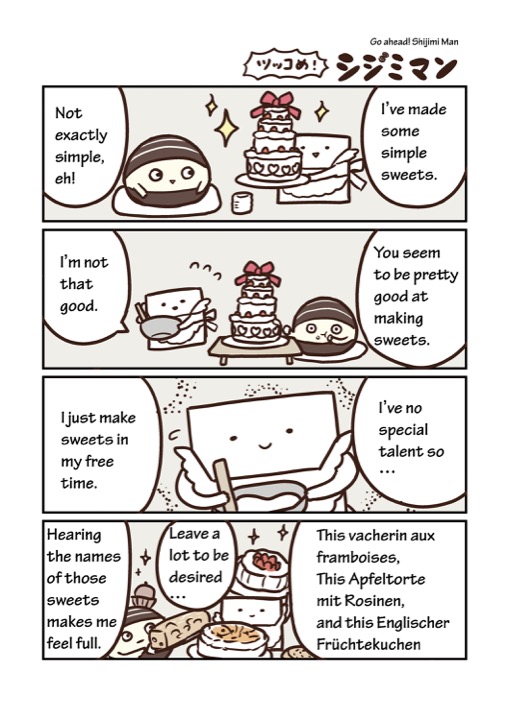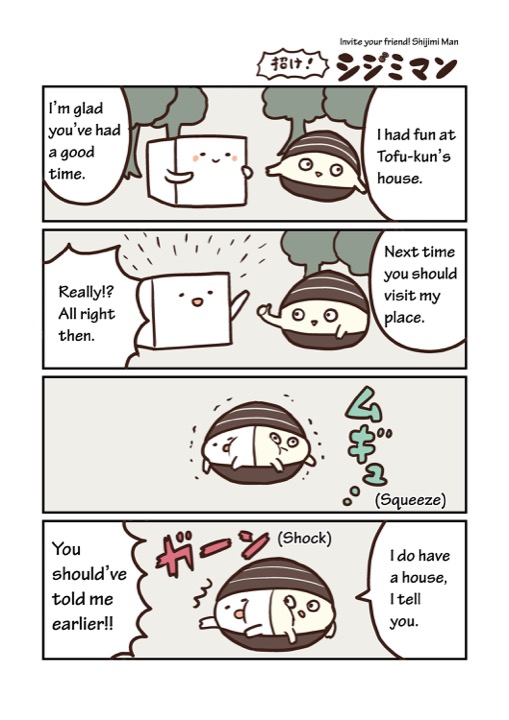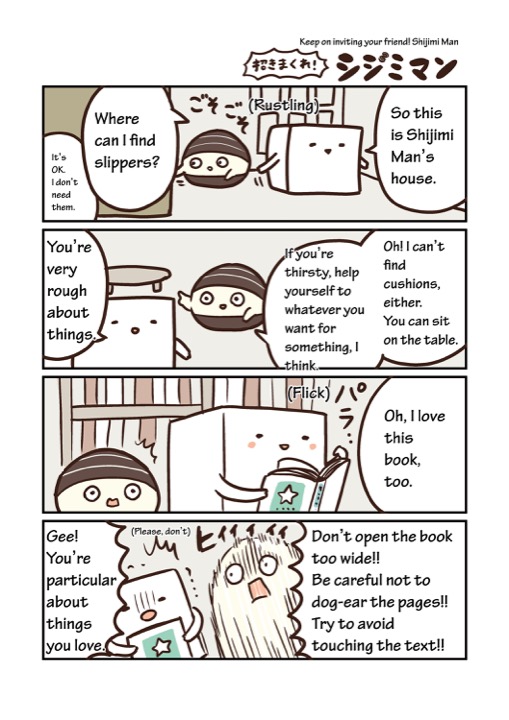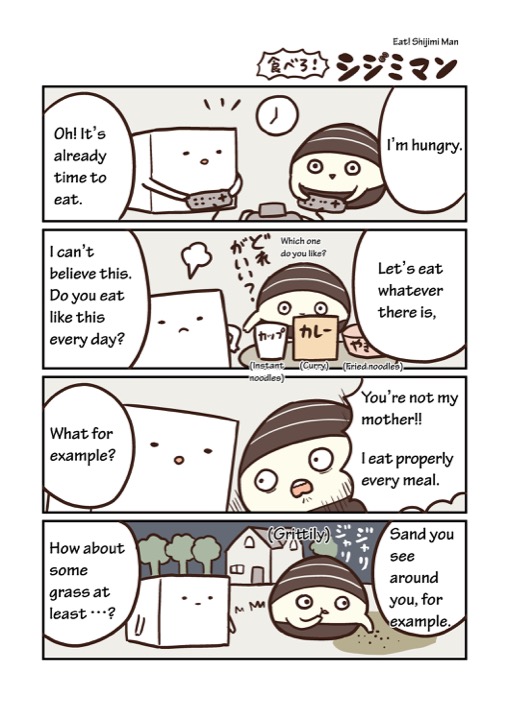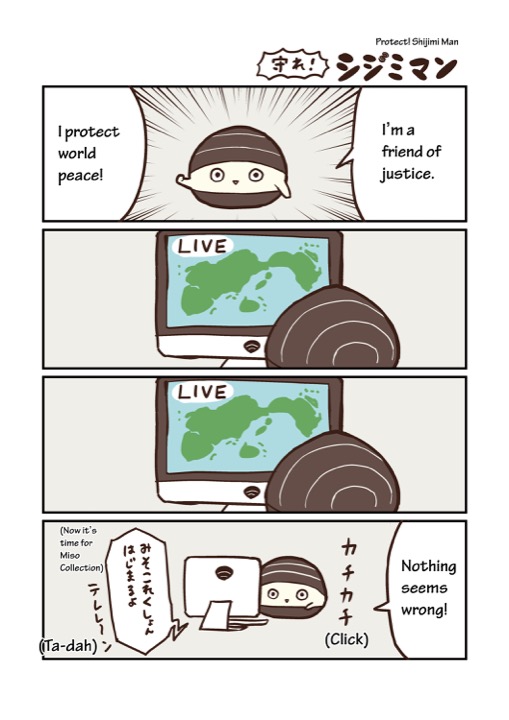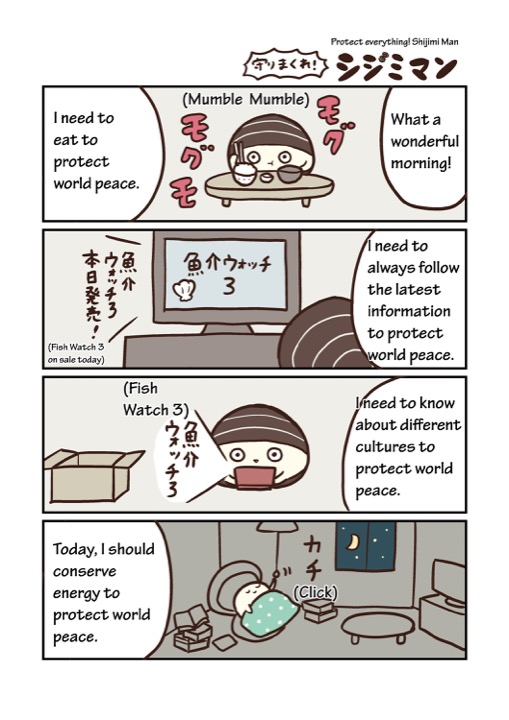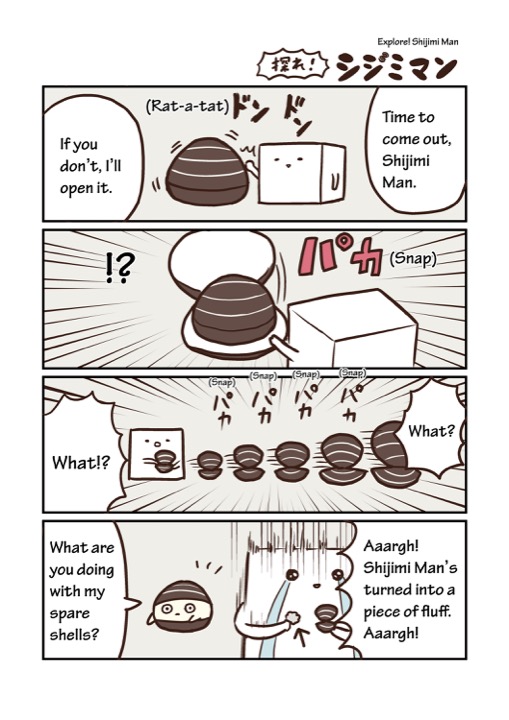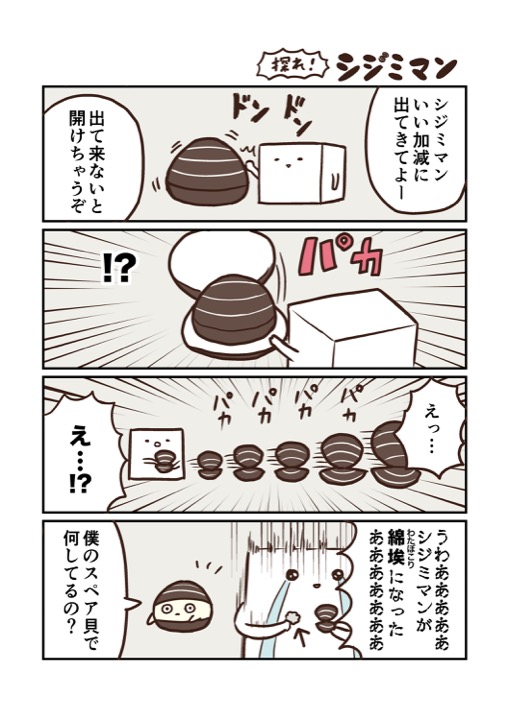 About the author
Nitori Sasami
Manga artist, illustrator.

Began serializing "Hikikomore! Shijimiman" on MANGA pixiv's official Twitter and pixiv Comic since June 2015.

Also serializing "Azarashi Shichihenge" in Shueisha's "Margaret".

What do you think of the first chapter of "Hikikomore! Shijimiman"?
You can read the rest of the chapters on pixic Comic for free!
Read chapters 2 to 14 of "Hikikomore! Shijimiman" at pixiv Comic!
The first compiled volume of "
Hikikomore! Shijimiman
" has also been released with a never-before-seen extra included!
The latest chapter will be released on pixivision on September 14th so mark your calendars!
The
Japanese release of "Hikikomore! Shijiman" is updated three times a week with a new page
at
MANGA pixiv's Twitter
! News of "Chikanoko", "Mayu-chan no Manman Manga" and other manga are also updated daily so follow us on Twitter!
Download pixiv Comic App on
iPhone
or
Android
to catch the rest of our offerings!