How do non-Japanese otaku live? Interview with a Filipina cosplayer!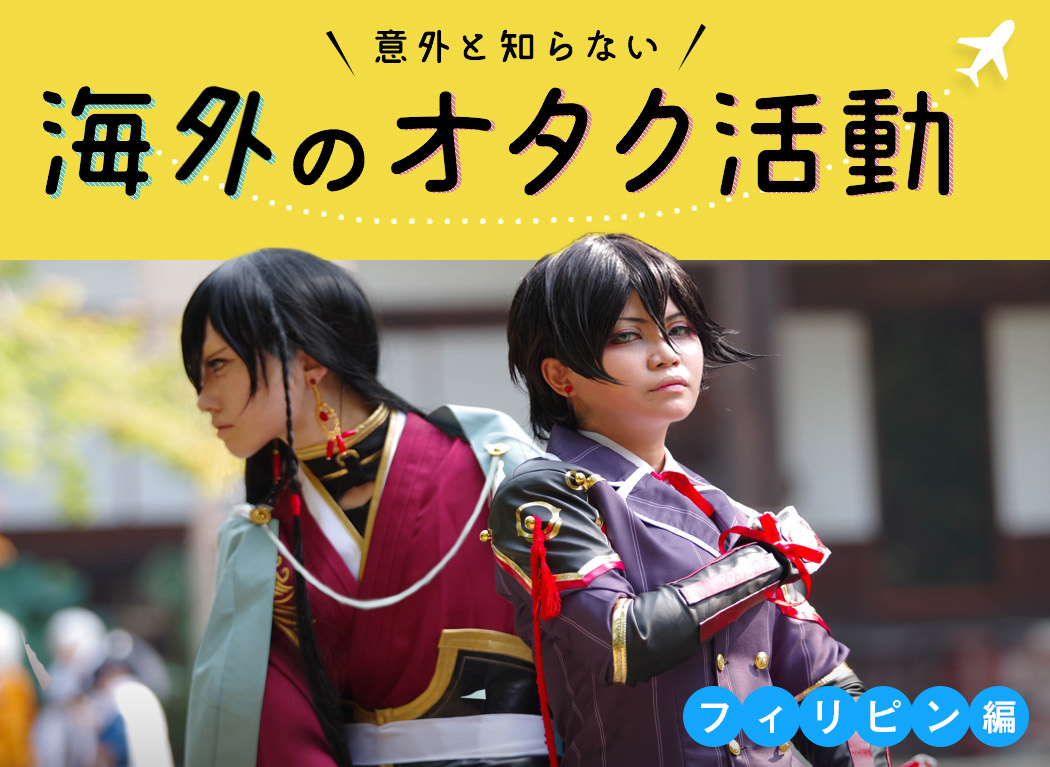 Photography: UNA
Interview/Editing: sakuma
How do foreign otaku spend their days?
Many Japanese people have probably wondered about this. How did otaku overseas become interested in geek contents? In which way do they enjoy them? Are there any events like Comiket abroad?
This column explores the life of the non-Japanese otaku people. In this article, we will cover a very special shooting event held at a Japanese temple. The protagonist? Well, there's Lunaru, a Filipina cosplayer and global otaku girl who loves Japanese anime and manga so much that she decided to move to Japan. And then there's me, Sakuma, a Japanese cosplayer and editor.
Through the event and this interview, we will find out information about otaku of Southeast Asia, and discover what foreigners find interesting about Japanese culture!
Cosplay photography in a temple? Only in Japan!
We visited a cosplay event held in Jindaiji Temple (Chofu), and sponsored by
i-hearts
, the company behind the cosplay SNS app 
Coslab! 2.5 Jigen Kenkyujo★
 (Cosplay Lab ~ 2.5D Laboratory).
The Chofu Tourist Association made it possible to take cosplay pictures at this beautiful temple, and Lunaru looks very excited!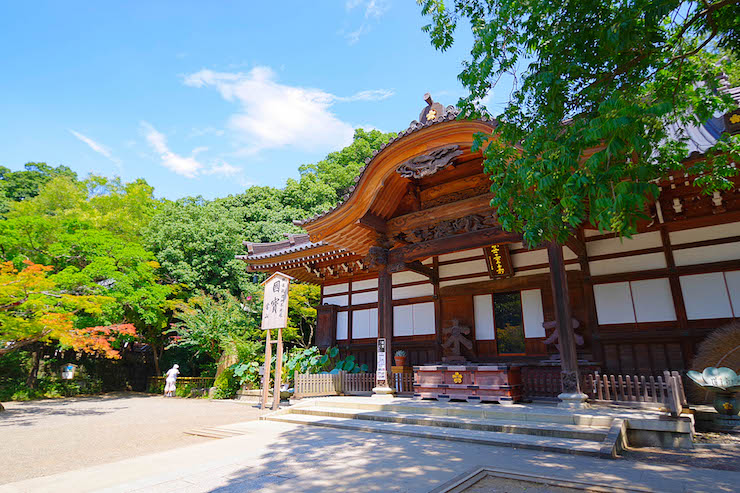 Lunaru is a cosplayer who has been living in Japan for four years. In Japan, Lunaru participates as a cosplay representative for the Philippines in the annual World Cosplay Summit after all of the organization members have been selected. Lunaru is currently working as a sponsor in promoting the Philippines' first cosplay event "FANTASY QUEST".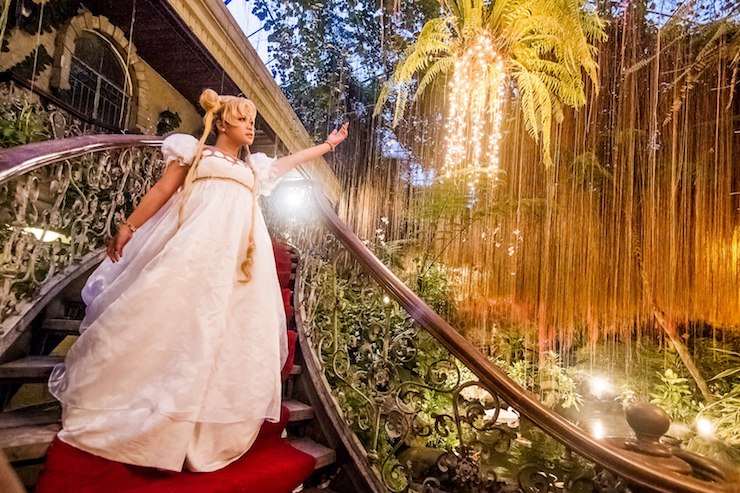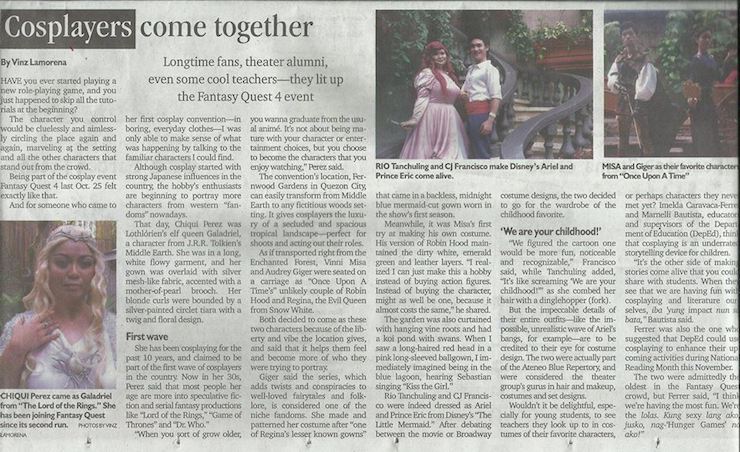 The thing that surprised Lunaru the most about Japan is having the chance of having a cosplay photo shoot taken within a religious institution. It is rather difficult to do something like that outside of Japan.
Lunaru: China and Cambodia have strict regulations regarding photography. In Cambodia, I wanted to have a "PSYCHO-PASS" photo shoot, but in the middle of the session, there was an issue with displaying fake weapons like the Dominator, so because of that, we had to stop what we were doing.
── Even if it's just a prop, a gun is a gun...! For Japan, it's important to obtain permission if you want to do outdoor photography, but taking photos within certain places like shrines is a rather difficult subject.
Lunaru: That's right. I am happy that there are so many interesting events in Japan! I took some wonderful photos here.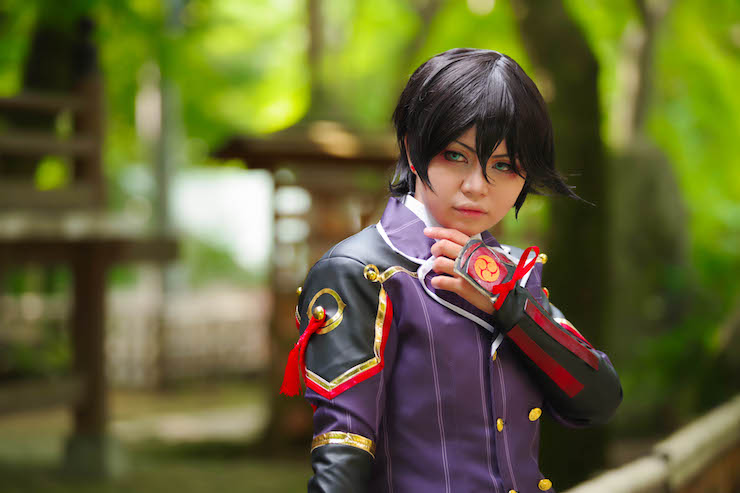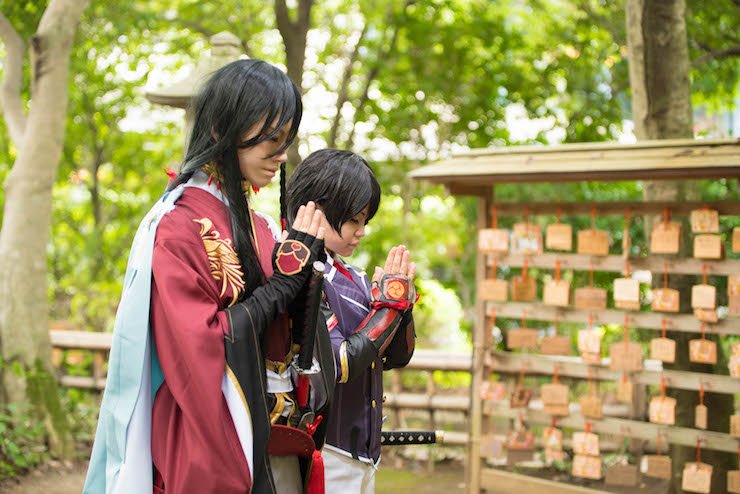 Southeast Asia boasts many event similar to Comiket!
── In Japan, there are many places dedicated to cosplay photography, including cosplay studios. Where do overseas cosplayers have their pictures taken?
Lunaru: Many people have their pictures taken at anime events similar to Comiket.
── I see. So you have anime events in Southeast Asia as well?
Lunaru: Singapore's C3AFA (Anime Festival Asia) and Thailand's Oishi Cosplay and Comic Party are large and interesting events that come into mind. They are festivals where you can have fun watching performances and buy merchandise in their business sections. There are also manga and doujin events as well, even though their sizes are still relatively small.
※ The biggest J pop culture event in Southeast Asia. This year it will be held in Thailand, Indonesia and Singapore, as well as in Hong Kong and in Japan.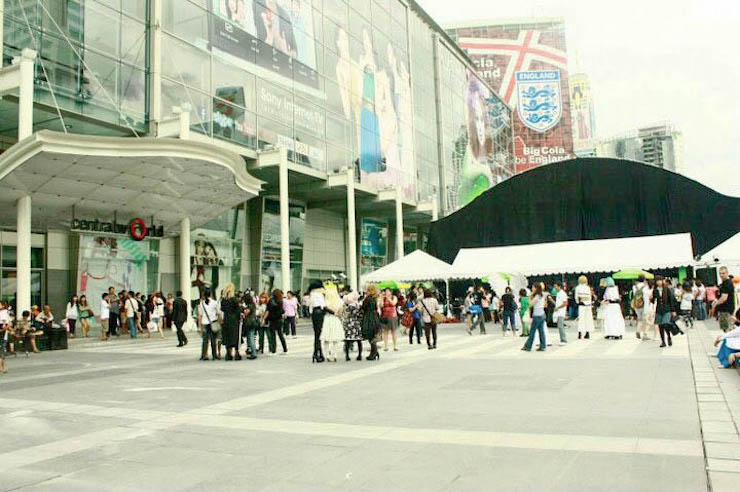 Lunaru: Furthermore, it's easy to attend Southeast Asian anime events because visas aren't required to travel to countries that are part of the ASEAN (Association of Southeast Asian Nations). I'm coming to Japan Comiket every time I can!
── You are a really active person!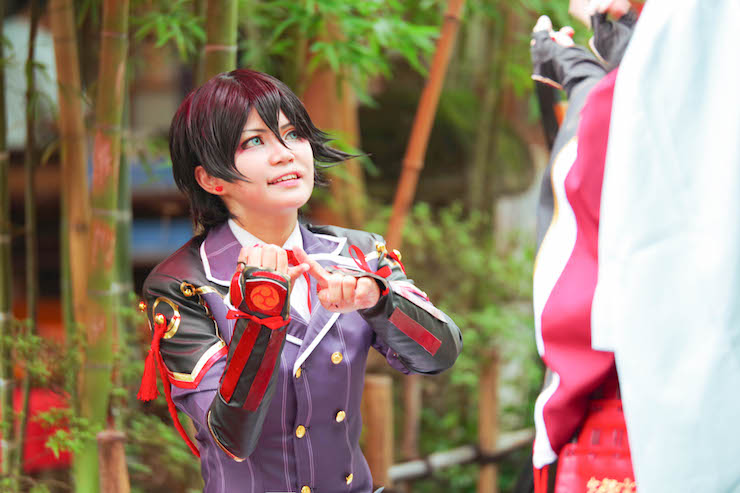 The roots of Filipino otaku culture lay in... Japantown?
── Lunaru, can you tell me how you got into Japanese pop culture?
Lunaru: I remember watching television shows like Neon Genesis Evangelion and Cardcaptor Sakura when I was eight years old. At that time, they were dubbed in Tagalog (Filipino Language).
I had never seen anything like that before, and those anime moved me. There was no internet back then, so I bought books about Japan and collected as much info as possible. For example, after reading Rurouni Kenshin, I started buying books about samurai.
── Your learning methods were stoic!
Lunaru: Afterward, I went to the Japantown in the capital city of Manila and I kept browsing sections with manga and anime. TYou can find right about anything in Japantown. At the time, the "Weekly Shonen Jump" was super popular, and so were shojo manga!
── Which works were particularly popular?
Lunaru: I'm pretty sure there were works like Dragonball and Sailor Moon that were popular. There were spots where you could rent manga. It was in Japantown that I had Japanese food for the first time. My interest in Japanese culture began to surface. It was the time where I first thought about starting to learn Japanese.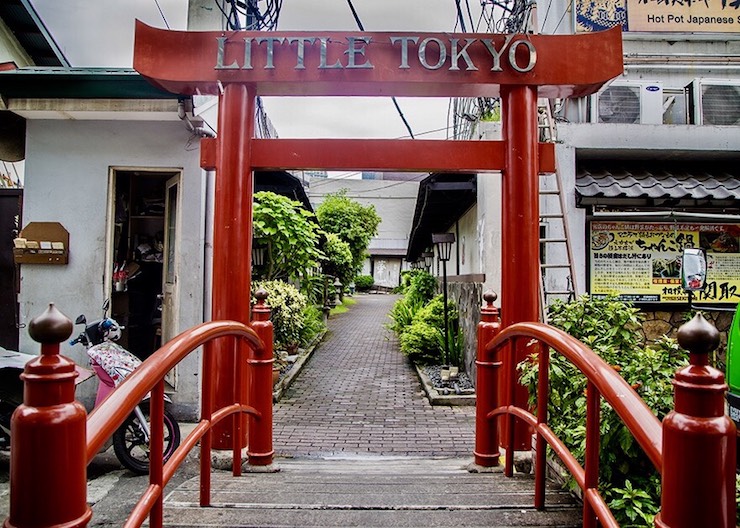 Lunaru:
After that, before I graduated from my university and during my time as an intern for the Filipino Embassy in Thailand, a manga artist who I was friends with took me to a doujinshi and cosplay event called Comic Party. It was there that I saw cosplay for the first time.
── And your enthusiasm brought you to become the Philippines' representative in the World Cosplay Summit.
Lunaru: That's right!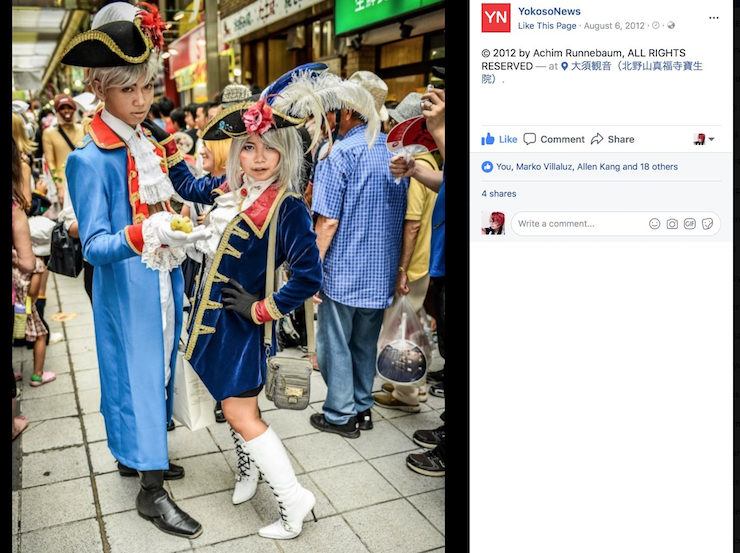 Lunaru: That time was my first trip to Japan, but it was really fun and I saw the high-quality level of Japanese cosplayers. I really thought about wanting to live here.
── It must have been a wonderful experience. Did anybody around your home object to your decision to live in Japan?
Lunaru: Actually, I was secretly planning my trip to Japan. I was getting my visa ready, investigating Japanese schools in the country. I told them about my plans two weeks before departing (laughs)
── That was certainly an unexpected development...!
Lunaru: Yeah. Since there wasn't enough time until the day when I moved out, I left my room exactly as it was. I kept the stash of BL (Boy's Love/Yaoi) books locked somewhere within my room.
── Not wanting your otaku stash to be found out is something we all share (laughs)
Yaoi (Boys' Love) is surprisingly popular in Southeast Asia!
── When you arrived in Japan, I heard that you could barely speak any Japanese, so how did you study the language there?
Lunaru: I used to attend a Japanese language school and even took a certification exam. And of course, I learned through anime and manga. During that time, I got into "Tokyo Ghoul", made comparisons between the anime and manga, learned new words outside of class, and learned how to use spoken Japanese.
── Textbook Japanese is quite different from spoken Japanese!v Depending on the type of manga, you can learn so many different words!
Lunaru: Yes, it's very convenient for learning Japanese! Also, yaoi (Boys' Love) is infiltrating the overseas culture.
── Why is that?
Lunaru: Many anime and manga viewers who don't understand Japanese. They enjoy the visuals of the characters found in anime and on the internet, which leads to people publishing derivative works for them.
── I see. We can see the rise of spin-off products because of the language barrier... How surprising!
Many people enjoy looking for illustrations of their favorite characters on the internet. Even characters from games that are not available outside Japan! They should try pixiv... 
"Japan is so great that I also came to terms with kanji"
── What is something that makes you say: "I'm so happy I came to Japan"?
Lunaru: The sushi is cheaper and much more appetizing! Filipino food costs around 100-200 yen, but at the same time, cheap sushi often costs around 500 yen per dish. And it doesn't taste really good. (laughs)
── What!! That's the price of two meals.....!
Lunaru: On that point, Japan was the best! It wasn't just the food, but now that I think about it, I had never encountered any bad experiences during my stay. It's a country that I love going to, so I am putting the effort into learning difficult Japanese and kanji. It's the greatest feeling to be able to understand anime and manga when you put enough effort!
── That's a good story.
Lunaru: ...No, there is one place that I'm not fond of.
── Eh? What is it?
Lunaru: Crowded trains! Those places are really nerve-wracking!
── I know that feeling...
"I love talking with friends that share my interests about their point of view!"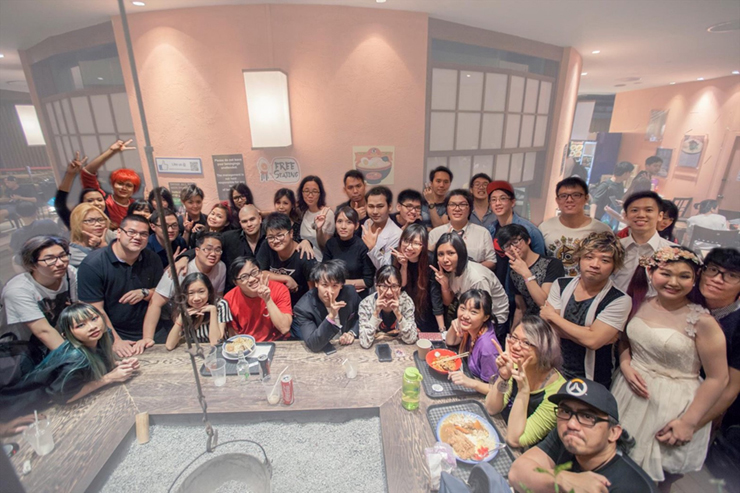 ── One last thing: You visited many countries and had various experiences with anime events, so I have a question for you, Lunaru. Do you have a message for pixiv users who are just as invested in anime and manga cosplay contests as you are?
Lunaru: The digital world is a fun place, but please come and enjoy overseas events and Japanese events and vice versa!
── When we come and go together, let's give each other encouragements and discover new things!
Lunaru: Yes! Whether we have different viewpoints on anime and manga (or countries, culture, and scenery), let's all enjoy this moment and have the best experience of our lives!
── Thank you very much!
After an unexpected encounter with anime, Lunaru flew to Japan bringing with them a huge strength and an amazing love for Japanese contents. She is not scared of a new culture, and seeing her interest towards many different things was beautiful.
If you spot an interesting anime event outside of your country, why don't you try and visit it once? Nice encounters might be waiting, way beyond your imagination.