Fetish Talk vol.1 - A burden of guilt and black hair! Interview with illustrator Yomi Sarachi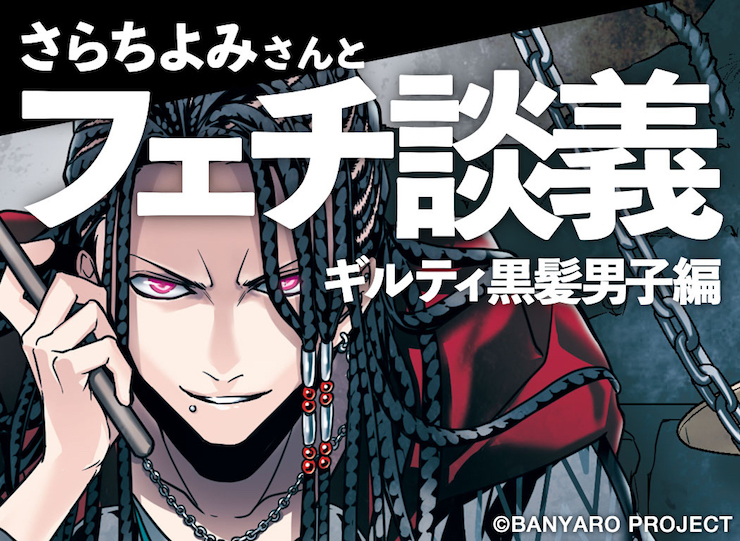 Interview/article by: Sena Kondo
Editing by: Hitomi Sakuma
Ugh, he's so hot I'm gonna get a nosebleed...!
Raise your hand if you've never felt this way about an attractive male character. It's no use to hide it: we all have one or two particular characteristics that make our hearts race and heads spin.
In this new column fetish talks, we will cover various forms of fetishism, and try to understand what girls love by talking to creators of moe contents for women.
In this first installment, we interviewed Yomi Sarachi, the character designer behind Band Yarouze!'s OSIRIS and Arcana Famiglia.
She loves black-haired characters burdened by guilt...!?
-- Yomi, in your career you've been drawing a lot of ikemen characters. What kind of male characters do you like, though?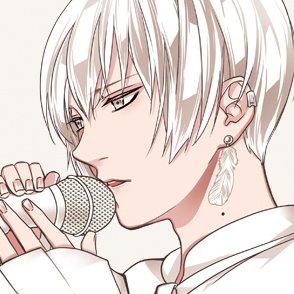 My favorite so far is NARUTO's Itachi. I tend to like characters that are not afraid to go evil to protect someone they love. I also like Lelouch from Code Geass. I'm attracted to characters burdened by guilty feelings.
-- Guilty, huh? It sounds like, for you, the character's background is more important than their appearance.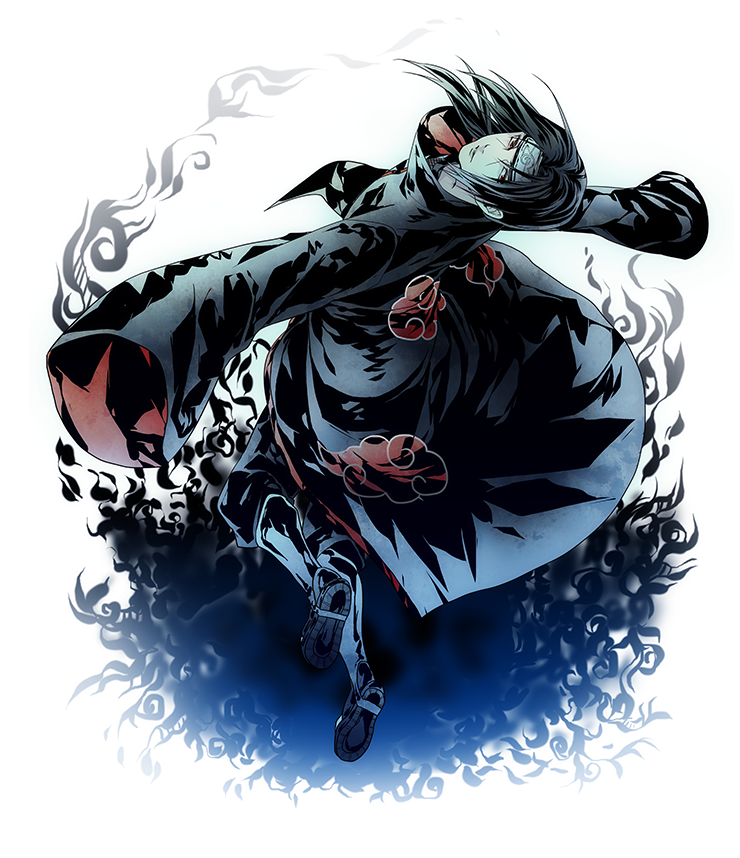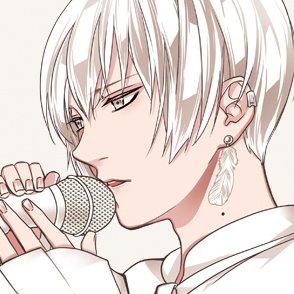 I'm certainly someone who prefers contents rather than appearance. I like characters who aren't flawless, but that are serious about what they do. I love determined characters. However, one physical trait that I like is black hair...
-- During their teens, girls tend to obsess either over idols and band members or over 2D characters. Which one were you?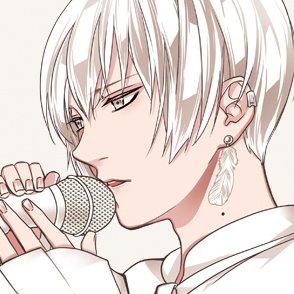 2D. I was totally obsessing over
Suikoden II
...
Ah! Thinking about it, my favorite character back then was burdened by guilt too! 
...His name is Jowy. He's a character who gets involved with the enemy in order to protect his childhood friend.
I can't believe it, my tastes stayed the same! I guess I like characters who live hard and fast. Even though he was blond, not black-haired.
-- Maybe you've started liking black-haired characters as you grew up! By the way, do you look for a sense of "guilt" in real boys too?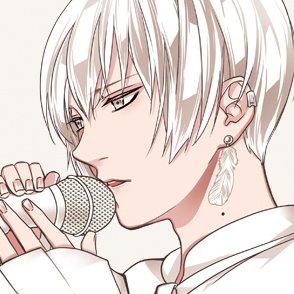 In three-dimensional men, I tend to look for honesty! If we talk about appearances, I tend to prefer men with well-defined facial features, such as Masanobu Ando and Masaki Suda. I find them incredibly sexy!
She started drawing illustrations because of her beloved Howl's fan arts
-- When did you start drawing illustrations targeted to girls?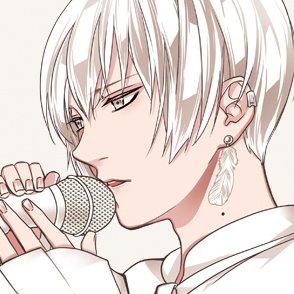 It was when I started drawing fanart portraying Howl from Howl's Moving Castle. Someone from a company noticed it, and that's how I debuted in the industry.
-- You really liked Howl!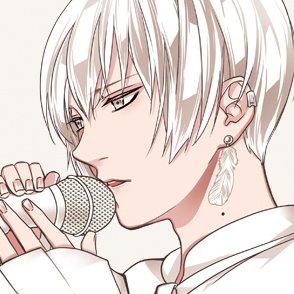 Maybe too much (laughs) I went to the cinema to see the movie three times! Recently it became more and more popular to go to 20, 30 screenings of the same movie, but for me, it was pretty unusual to go three times only to see a certain character.
-- What did you like about Howl?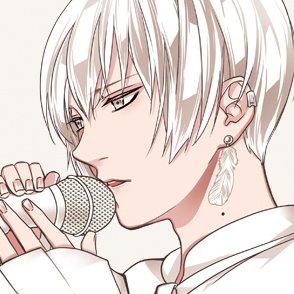 In the latter part of the movie Howl's hair color changes from gold to black, and I thought that was so cute. It's also because of Howl if I started liking black-haired characters. I just realized that I don't just like black hair; I like the color black in general. When I receive an assignment, it's easier if they don't specify the hairstyle they want.
-- What kind of hairstyle do you like?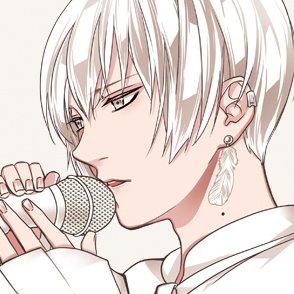 My designs feature many asymmetric hairstyles. I like those, and mushroom bobs. Maybe it's just my personal preference, but I always try to keep in mind what girls like.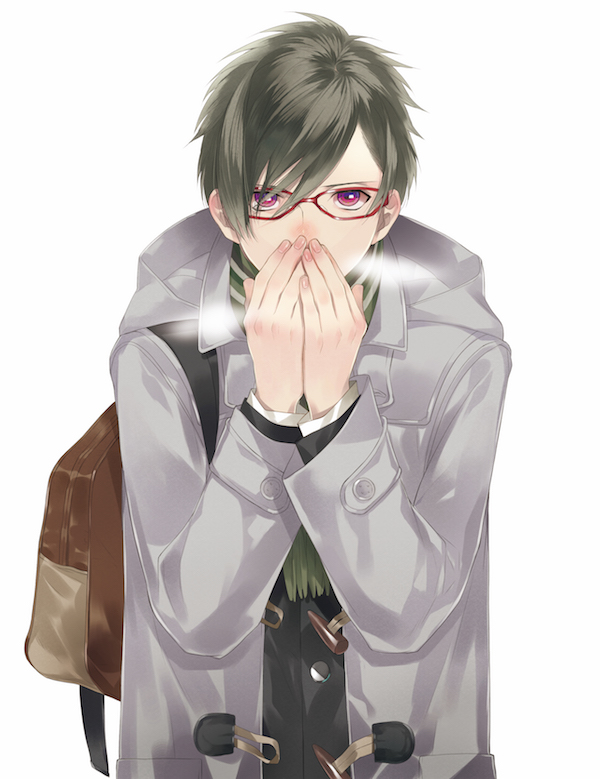 Pro character designers need to suppress their fetishes
-- What's your favorite illustration among the ones you drew so far?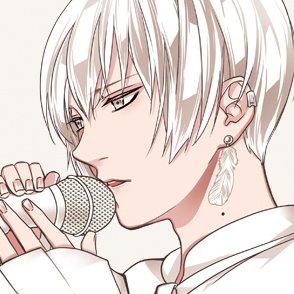 The one I had the most fun drawing is Arcana Famiglia.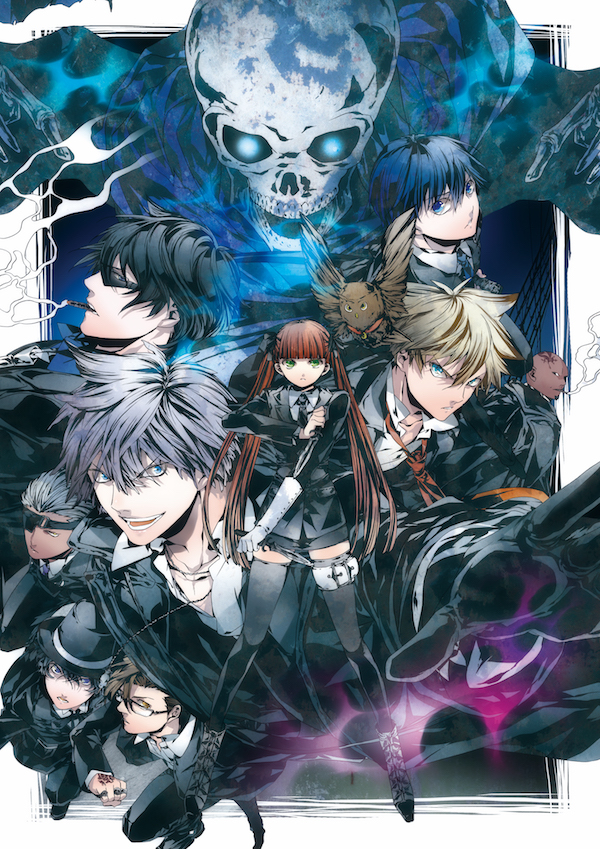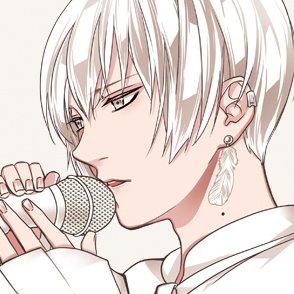 I'm also attracted by dark atmospheres and steampunk. That's why I enjoy painting while using solid dark colors and black textures. Unfortunately, my job doesn't give me many chances to draw things like those.
-- You've been in charge of many concept illustrations for otome games. What do you focus on when drawing those?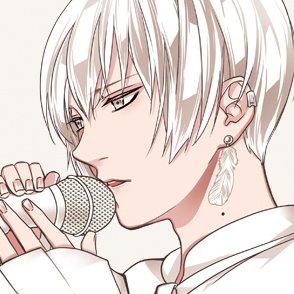 I'm always careful to suppress my own fetishes and instead focus on what girls might like in a character. I try to imagine whether girls would like or dislike a particular trait, and I enjoy doing it! Also, silhouettes are very important to me.
-- Could you please explain the last part in detail?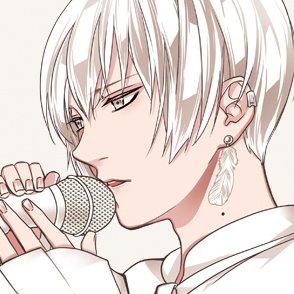 If the body of the character traces an S-shaped silhouette, he will look sexier. The head must face right, and the body must face left. There's no particular reason behind that, I only find silhouettes beautiful. But the most important thing to me is the balance between appearance and contents.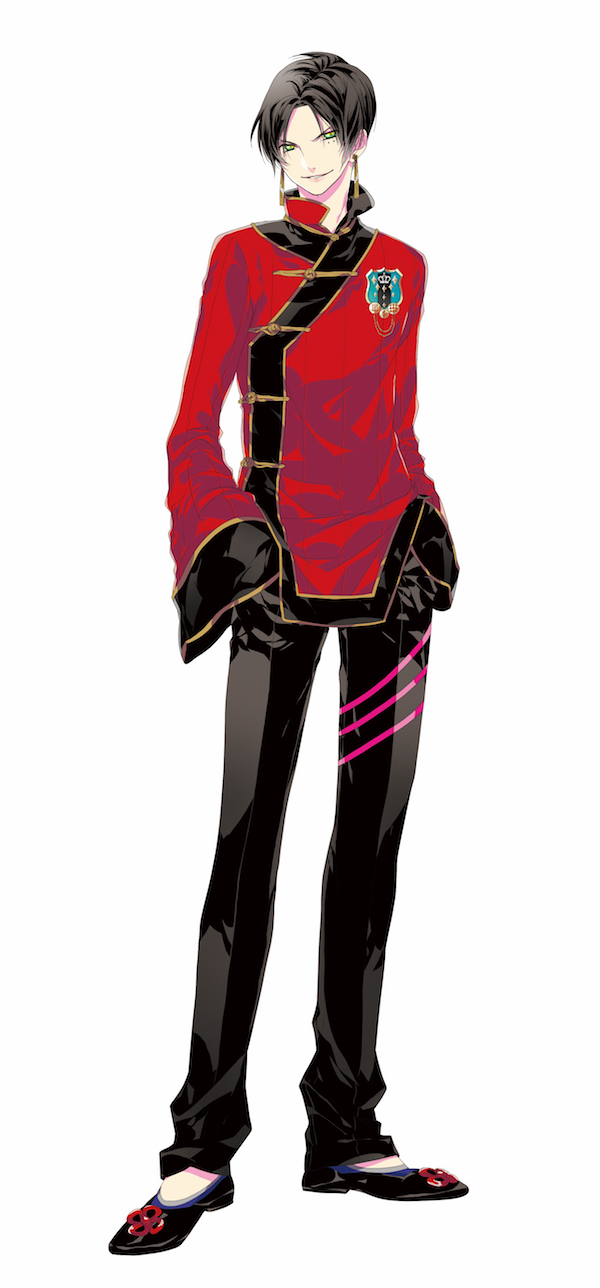 -- What "contents" are you mainly focusing about?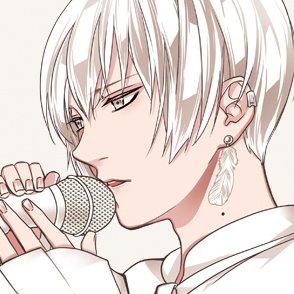 When I have to draw a certain number of male characters, I always try to make each role well-balanced. It's good to have a character who acts against morality like Jolly from Arcana Famiglia. Recently, I've been in charge of the character design for the OSIRIS rock band (Band Yarouze!); the individuality of each of the 4 characters was clear, and they were a lot of fun to draw.
-- The vocalist Kyo Takara is so popular!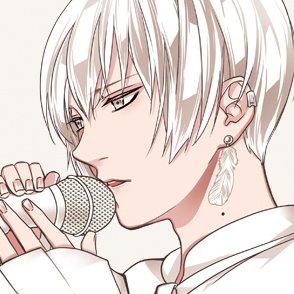 I drew him while keeping in mind what girls like: a feeling of fragility and neutrality. I tried this hairstyle at first, but since there were already characters with a similar hairstyle in the title, I decided to add some elements, like a mole to his neck, and I'm glad it became such a popular feature!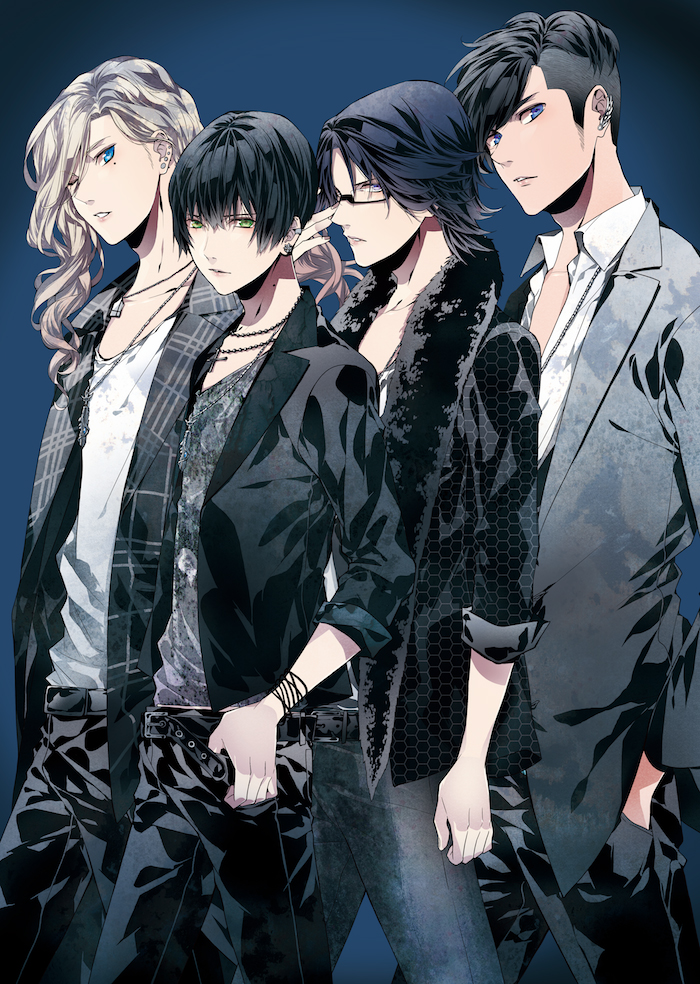 -- The mole on his neck is kind of sexy, and unseen in characters like him. What else do you focus on, for example when drawing facial features?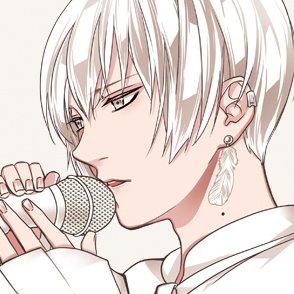 I spend quite a lot of time drawing the lips in detail. When drawing Arcana Famiglia, I realized they are very important. I want the girls to imagine how it would feel like to be kissed by that character! By giving them a light pout, the characters' charm can increase greatly and it can make them look quite erotic!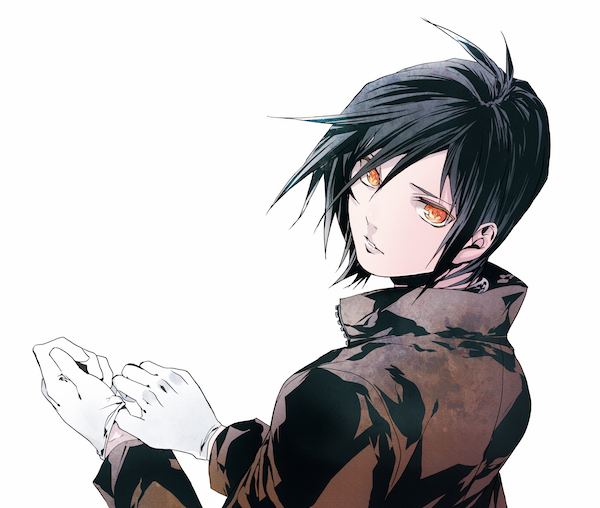 If I could combine my interests freely, I'd go with "steampunk & machine bodies"
-- If you could combine your interests freely when designing a character, what would he end up looking like?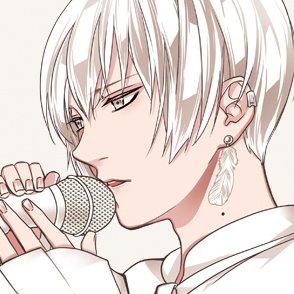 First of all, I would need to build the world around me. I'd probably choose a steampunk setting. I'd like to draw a character whose body is half-machine! Also, I would want something dark going on.
-- Like a sense of guilt? (laughs) Last question: please tell us what you're currently working on!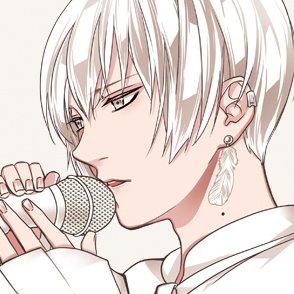 I'm working on the character design for the Band Yarouze! rock band OSIRIS. There are a lot of fetish points going on between the 4 characters, and I enjoyed drawing them very much. Their music is pretty much visual kei, so if you like it... You will like them! You should try and listen to them!
Yomi Sarachi's fetish points are... Guilt & black hair!
This first issue of
fetish talks
 focused on Yomi Sarachi and for her obsession with black-haired characters burdened by guilt. Although we're talking about fetishes, we realized that sometimes
the background and what's inside a character is even more important than his looks
.
It also looks like that, looking back at the characters you used to love and who you still love, you might find a few common traits!
What kind of fetishes will come next? Please look forward to the next fetish talks article!
Yomi Sarachi's pixivFANBOX "DRAWER" is now open!
pixivFANBOX is a fanclub service that helps creators and fans to stay in touch. Yomi Sarachi's FANBOX DRAWER has just started!
This is what she's going to feature in her new space: "Illustrations, making-ofs, sketches, secrets, chats about this and that... I'd also like to serialize a series! You're welcome to request the contents that you'd like to see. I will post many illustrations and talk about them in much more detail than I do on Twitter." You should definitely check it out!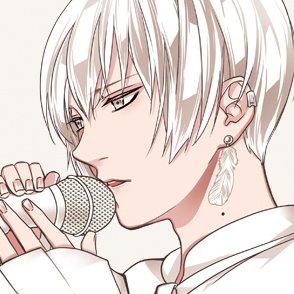 Yomi Sarachi
Illustrator.

She worked with the character design of Arcana Famiglia, POSSESSION MAGENTA, Band Yarouze!, Magical Days and more. She is also in charge of the illustrations for Dengeki Bunko publications.

She published a manga version of STEINS;GATE and Mermaid Boys.